I have a couple of posts on the Airbnb blog here: why is it necessary. how to registerAnd quite a few reviews, I was living in aa different apartment. And I have never had such a negative experience that happened in the last month. Straight generally trash, almost settled in a den for drunks, while paying a good price. And I have a question, why the hell, Airbnb does not remove such ads from its base and does not ban such careless owners, if not to say, specific bastards, who throw travelers away in the hope that they will get away with it.
The content of the article
Foreword
Just in case, here are the Airbnb technical support contacts, otherwise they hid them very far away: contact form by link and telephone +7 (495)465-8090.
You know, that's what happens when you advise everyone.certain reservations algorithms, and he does not. You've got to put a smiley face "hand on the forehead." But let this be a lesson. Still, even if you come across on a 20 apartments, one is bad, it's probably not worth doing so.
First of all, we are talking about is not to rent an apartment without reviews. Yes, they are also not 100% guarantee, but if they do not, it's all a cat in a bag.
The second important point is that the cancellation rules are very desirable for "Flexible", especially if there are no reviews, or very few of them, they are vague, old.
I scored in the last time on the first point ... 2 months in Russia went and everything was fine. But, then immediately ran 2 times. On this and tell.
Get $ 32 off>
However, the mice were crying, injected, butcontinued to eat cactus. I will continue to use the service, even though they are now in the crown (technical support is not always operational and has strongly hidden feedback), there is still no alternative. For 6 years of use (about 2012 I know about him) I saved a lot of money, because when you go with children, I have no options - I need more space and a kitchen. Similar apartments at the hotel are much more expensive, especially when traveling around Russia. Alternatively, still search for apartments on Booking.
Apartment in Togliatti, fraud or stash
Waiting VS Reality
I have not seen never such trash. Okay, it is not entirely clear, or cookware which is not enough toilet paper forgot to put. But when the apartment zasral so, then it's right generally worthless. And worth it for a minute, 2,000 rubles a day and the photos looked pretty decent.
The first thing that caught my eye (or rather in the nose) -smoky Smoked right in the apartment. The sofa is in such stains that I guess what was done on it or with it. Of course, he carefully covered with a veil so that it was not visible. The second sofa in white spots, I do not even want to think what they are from. Window sills with rusty circles, curtains are also stained. Stove such as if there are many years of roasting pork chops plump man in a worn T-shirt.
The bathroom is another story - a little bit not completedtype And foot mats lying around the bath apparently took from the common entrance. It felt like a hangout for drunks and a meeting room for drug addicts. For me, this is a specific divorce, fraud, it can be calculated for those who forget and just move out, losing money for the first night.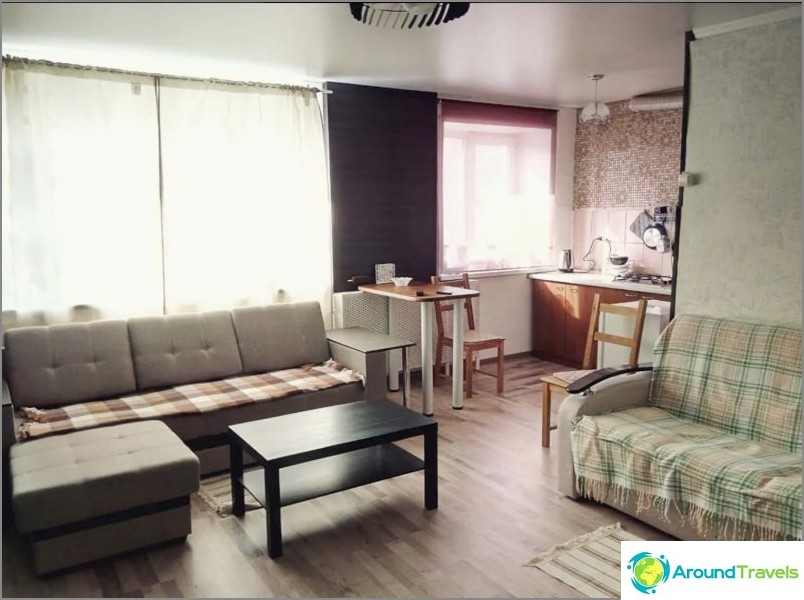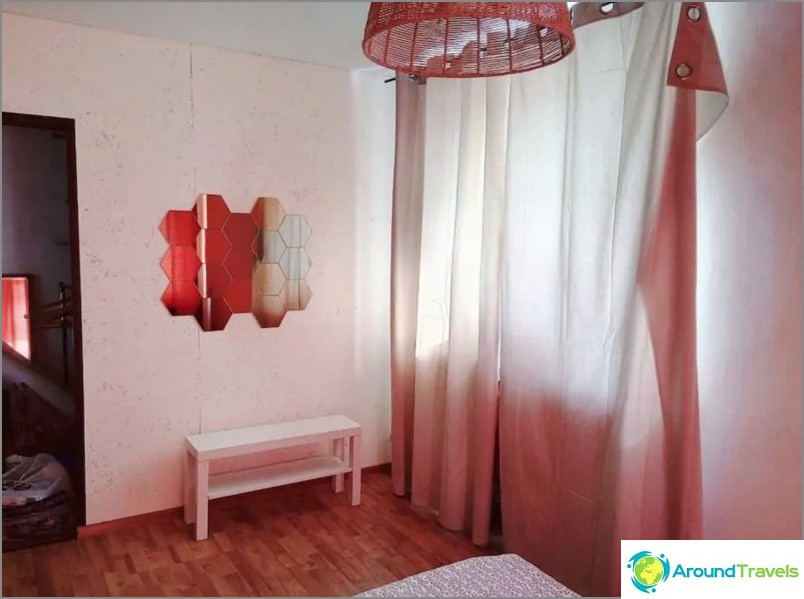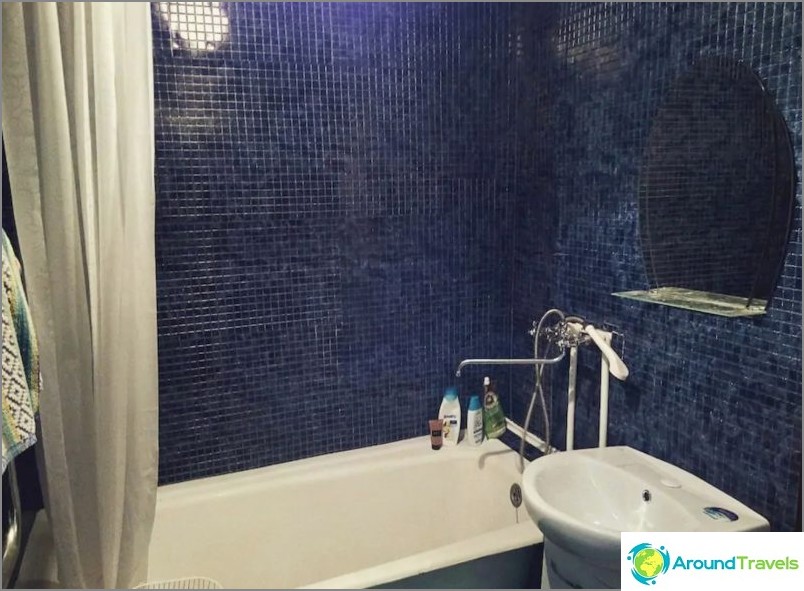 And now what turned out to be in reality.
See for yourself that I am not a major and I do not intend to.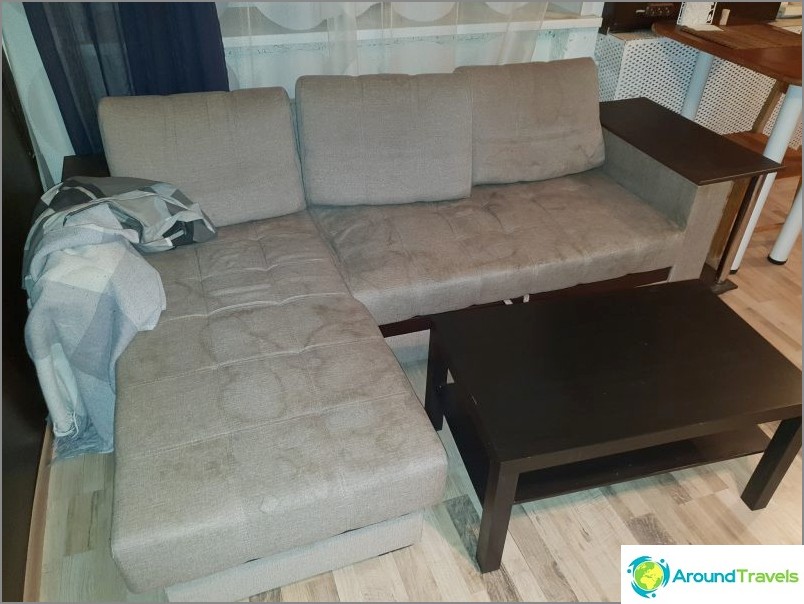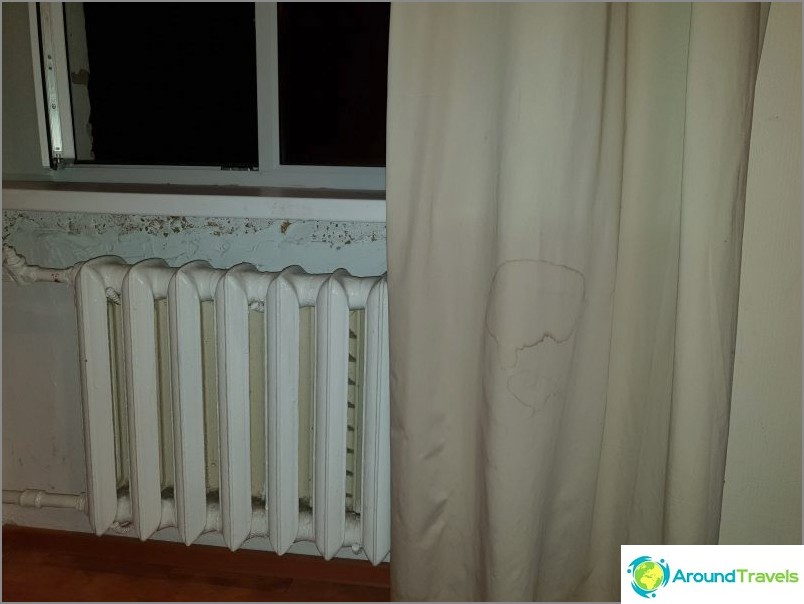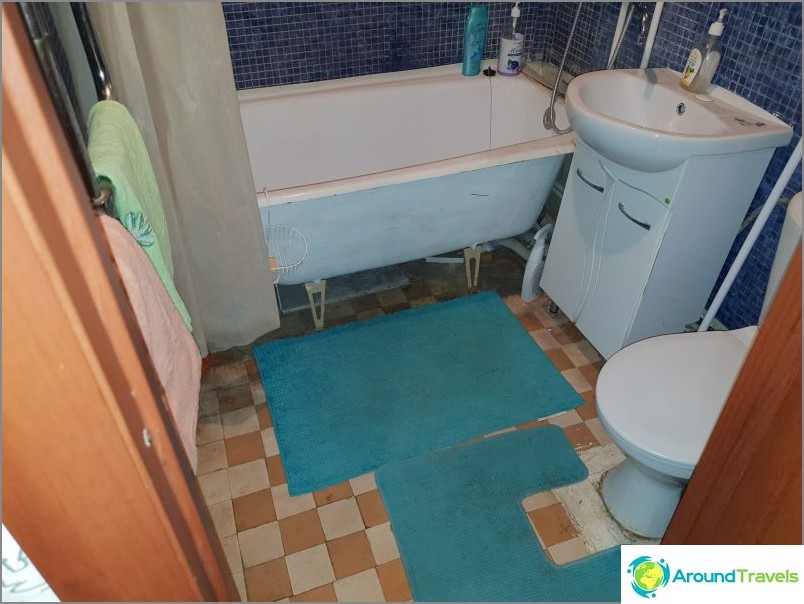 How was the issue resolved?
The owner left before I could understand the scalethe whole tragedy. I was out of my way and very tired. But 15 minutes of walking around the apartment and impressions of the bathroom quickly got me sober. I wrote to the owner, he said without a single emotion (apparently the usual situation) that move out and leave the key in the mailbox. But he can not cancel, like he does not have such a function. And if I cancel, then the cost of the first night is lost - at least something, but not so much, since I booked for only 3 nights.
Then I wrote to Airbnb. He wrote in Russian, just as it is, and put the most delicious pictures. After that he went to the hotel. In the morning from technical support came the answer that the apartment does not meet the standards of Airbnb and we canceled your reservation. A little later I received a letter in the mail that the owner canceled the reservation due to the repair. Yeah, repair, he's going to do, 10 times. Apparently they sounded on the head of the owner, although I would have blocked such immediately. The announcement, by the way, is still hanging, and for some reason it seems to me that everything in the apartment remains the same.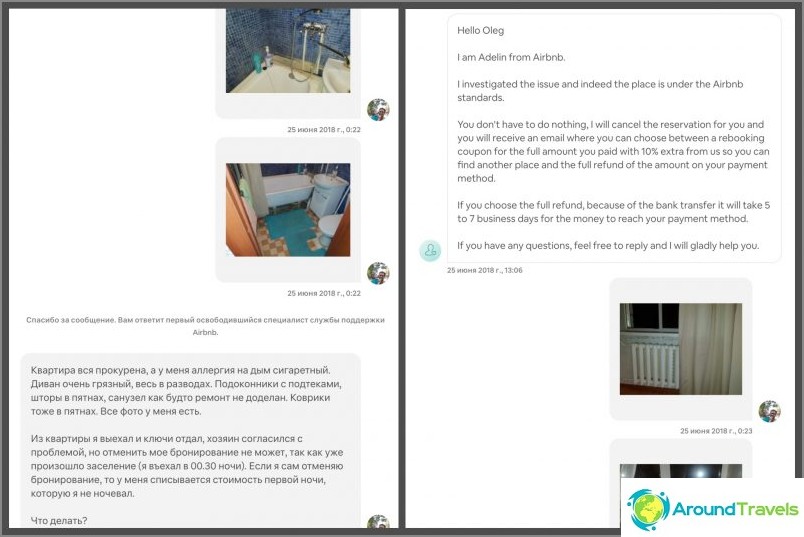 In principle, everything settled without problems. Therefore, the case, though unpleasant, ended normally. Apart from the fact that I had to go urgently to the first hotel and spend money and time on it.
Apartment in Krasnogorsk, rudeness and incompetence
Expectation VS Reality
With another apartment, things were somewhat different. On the pics, it is generally fire, although the price is 1740 rubles per day. For Moscow-Moscow region is quite inexpensive, and here it was necessary to think, given that the reviews are zero. The second point is that the owners live in this apartment and periodically rent it out, therefore, other people's things are everywhere. I do not like this, there is no feeling of emptiness and minimalism, especially if you don't come to visit your friends. Although this may be a plus, since the apartment was made for yourself (for example, in Hong Kong I rented luxury apartments).
In fact, the apartment is really goodequipment, a good repair once, but ... Whether the pigs live there, or the previous guests specifically dirtied it. Moreover, these guests lived there for several months. Otherwise, I just can not imagine how to live in this.
The same story with the sofa, the spots are coveredcoverlet. With an ironing board, it's not at all clear what they were doing. In addition to the mattress on the children's bed there is still some kind of rag smelling like urine. The refrigerator was not washed for a long time, the dill on the walls reminds. On the floor in the bath hair and dirt. The floor throughout the apartment is in chewing gum, and in the kitchen there is a feeling that they just threw everything off the table on the floor.
And last. Instead of the landlord, his parents settled me there. When I pointed to the dirt, they simply poured out a tub of mud: I was wearing a sucker, came here from Israel in white socks (I was foolish as evidence showed that in a few minutes my white socks were black), they went to their foreign countries, they say you Russia, well, and so on. Karoche, Naham specifically. Osadochek still remained.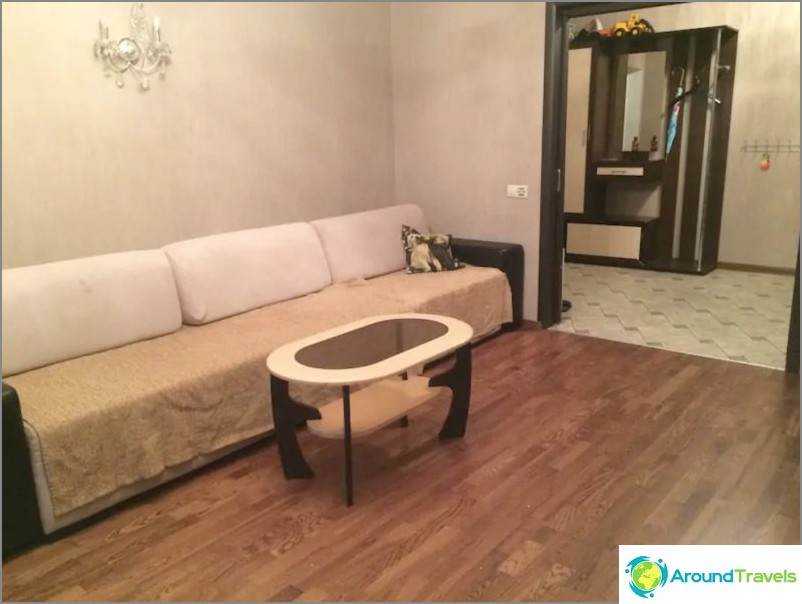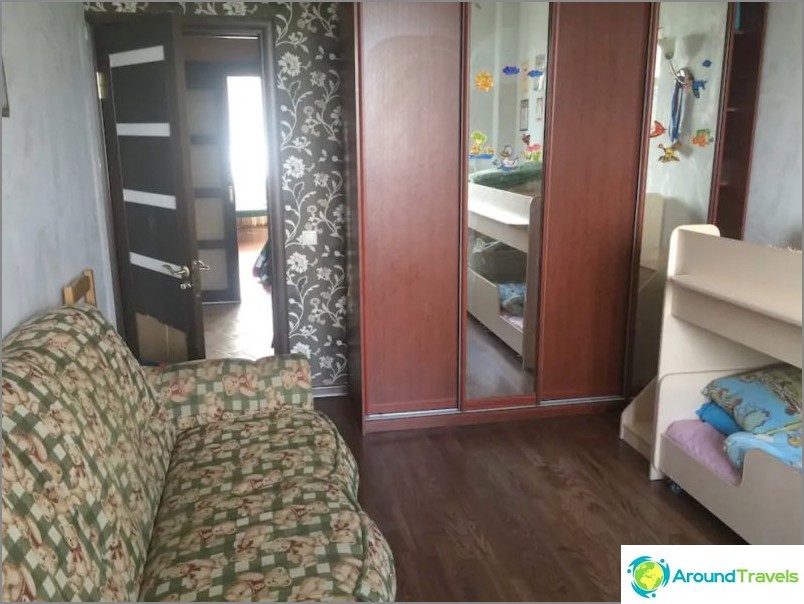 Upon arrival, everything was far from as good as in the pictures.
And how after such a dirt could you run into me and send me back abroad? Well, after all the truth, srach specific.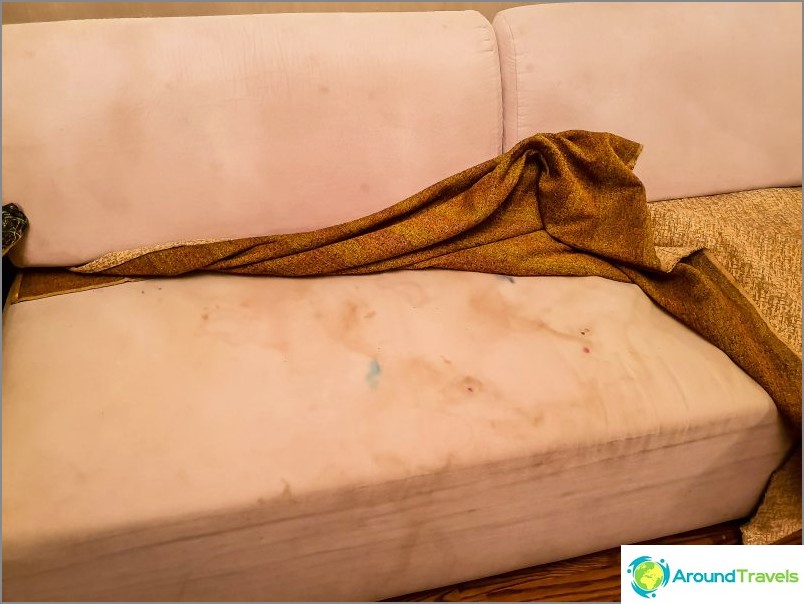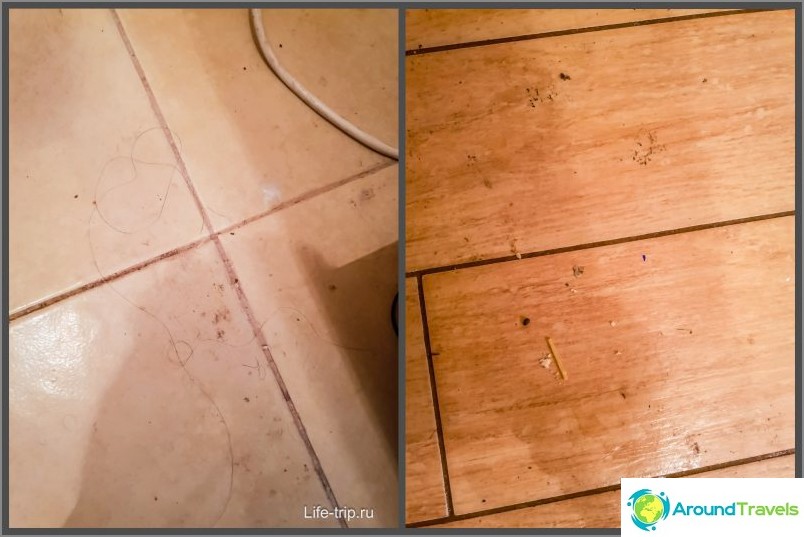 How was the issue resolved?
The scheme is similar turned out: he came, looked, could not persuade himself to stay, even after the owner promised to call the cleaner the next day. Even one night did not want to spend there. Baby bed just finished.
But then the situation was different. The owner apologized and said that he would try to cancel and return the money. I wrote to Airbnb anyway, they answered every other day, but after that they no longer contacted me and did not say what would happen next. The owner also wrote to tech support (took off the screenshot) that he wanted to return the money to the guest. Apparently he came up with some reason not to spoil his rating (if he has one). And after 2 days he was transferred the amount for the reservation and he just threw it to me on the Russian card.
It doesn't look like a scam, so forit remains a mystery why the apartment is so dirty. Although it wasn't easy for me to give me money before the owner returned, suddenly the kidalovo would be on his part. After all, he told me every day that he would translate tomorrow, while the number of days I could cancel was decreasing.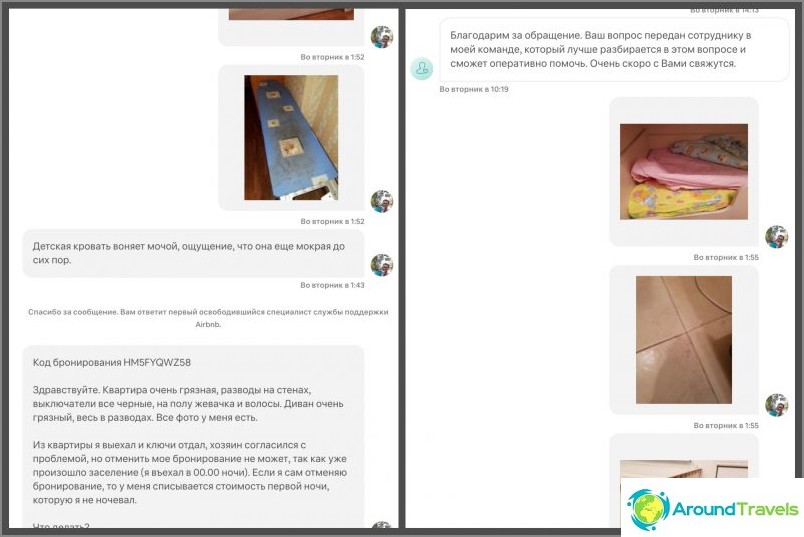 With such a return, the commission lostHe takes the service, received 10 thousand rubles instead of 12 thousand. At once I want to note that the cancellation conditions were "Flexible", but if I canceled myself, I would lose more. However, all this time, while the owner corresponded with Airbnb, nobody canceled the booking, so after I received the money on the card, I canceled the reservation myself and received the cost of one remaining night from Airbnb. In the end, the money returned almost everything.
P.S. Are you still using Airbnb? Was there a negative experience, tell me! I have so far only 3 negative experiences in total for all the years and all decided in the end.
Life hacking 1 - how to buy a good insurance

Choosing insurance is now unrealistically difficult, so to help all travelers, I compile a rating. To do this, I constantly monitor forums, study insurance contracts and use insurance by myself.

Life hacking 2 - how to find a hotel 20% cheaper

First, choose a hotel on Booking. They have a good offer base, but the prices are NOT the best! The same hotel can often be found 20% cheaper in other systems through the RoomGuru service.

Discount hotels