This is not the first time I have noted the need for myself.having a headset for the phone, then during a walk, then while running. This is a very convenient thing, especially if there is no separate player, and its function is performed by the telephone. Well, think for yourself, now almost all mobiles have memory cards and the ability to play MP3 files, and then why buy another device that will overload your pocket. I have had a similar phone for 5 years, probably, and for all this time, the need for a player has not appeared.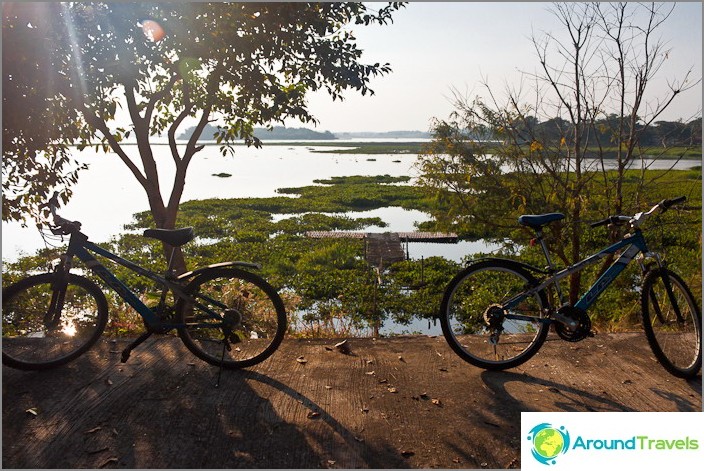 Headset is needed not only to listenmusic, but also for talking in motion. I have not in vain mentioned running and cycling. It is not always convenient to stop, climb into a backpack or inside pocket to respond to a person, especially on a bicycle. In my phone there is a very convenient function, stopping the music at the time of the call, and its recovery, after the conversation.
If you often ride a bike in the compositionseveral people, they probably noticed that when moving in a column, it is easier to use radios (or in extreme cases, again the phone), than to shout, because people can be several kilometers away from you. And here again a headset for a phone or for a walkie-talkie will come to the rescue (they often have the same connectors). Very convenient, without slowing down the pace, you can contact the person from your company, and say all the necessary information, to warn about something.
Actually there are a lot of examples when needed.headsets, both in everyday life and in active events. In some cases, it is more convenient to use wireless, but as a rule, they are not so universal and are suitable only for urban conditions and in the car.
Life hacking 1 - how to buy a good insurance

Choosing insurance is now unrealistically difficult, so to help all travelers, I compile a rating. To do this, I constantly monitor forums, study insurance contracts and use insurance by myself.

Life hacking 2 - how to find a hotel 20% cheaper

First, choose a hotel on Booking. They have a good offer base, but the prices are NOT the best! The same hotel can often be found 20% cheaper in other systems through the RoomGuru service.

Discount hotels