When I look through my very old articles, where there were literally 10 photos, I wonder how I could do it, but I'm kind of like a photoblog
Now, however, the situation is quite different, and veryIt is difficult to meet 30-40 photos to one post. So in this case, we had to divide our trip to the mountains of Crimea into 2 parts, since there were a lot of photos and I would like to share them with you. First article I have already released yesterday, and today a sequel, in which there will be a couple of very interesting photos of the starry sky.
The content of the article
Third day.
T / s East Suat - ist. Nefan Uzen and Radical to Tai Koba
Having slept, we gathered camp and went toparking Ai-Alexi. We got somewhere in an hour, replenished water supplies, finally talked to each other, and our Ukrainian friends left us, leaving for Generalskoye village, and we continue the journey towards the Chigenitra site in three.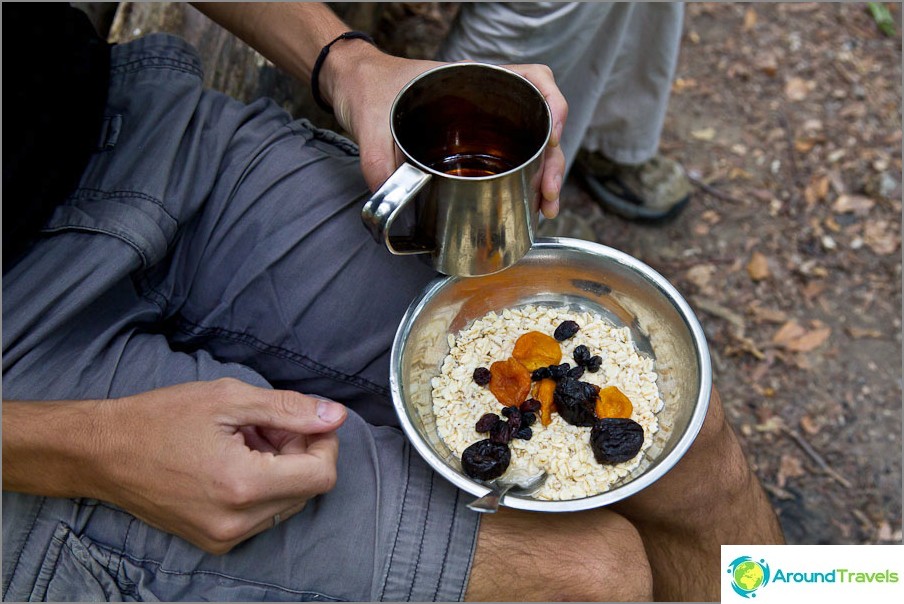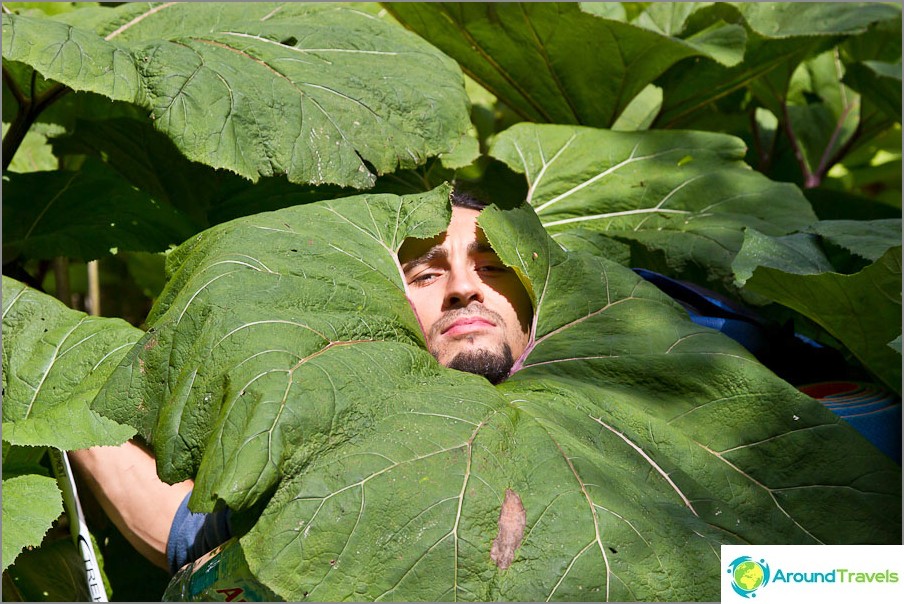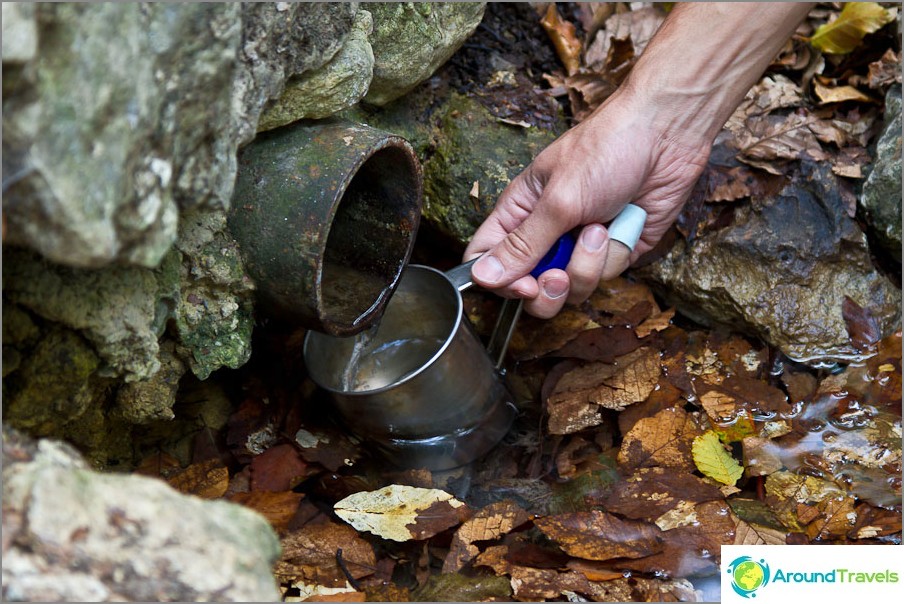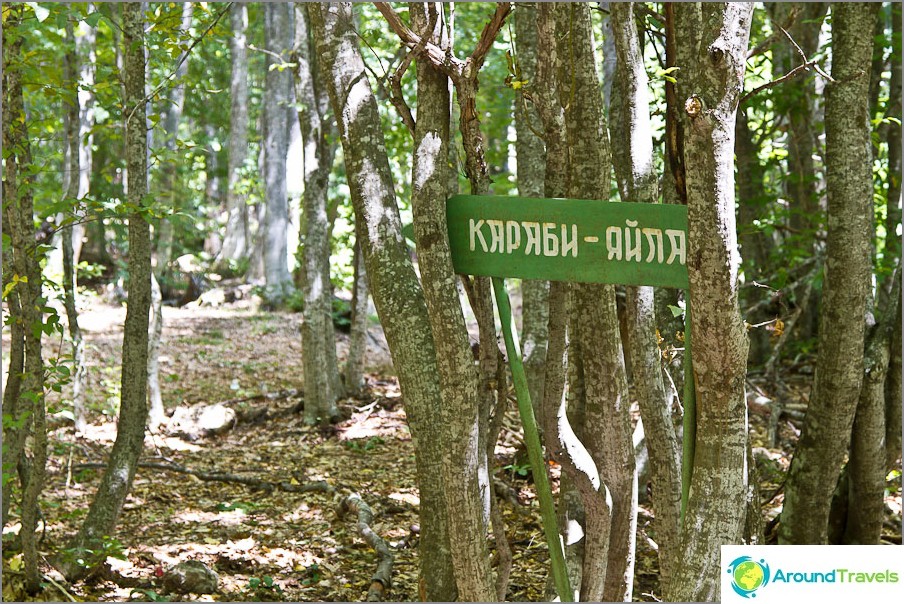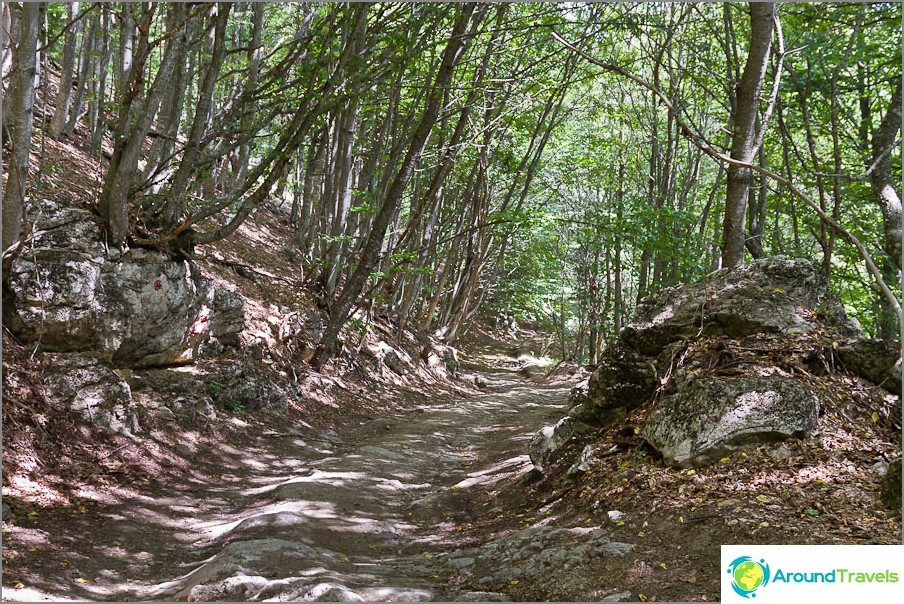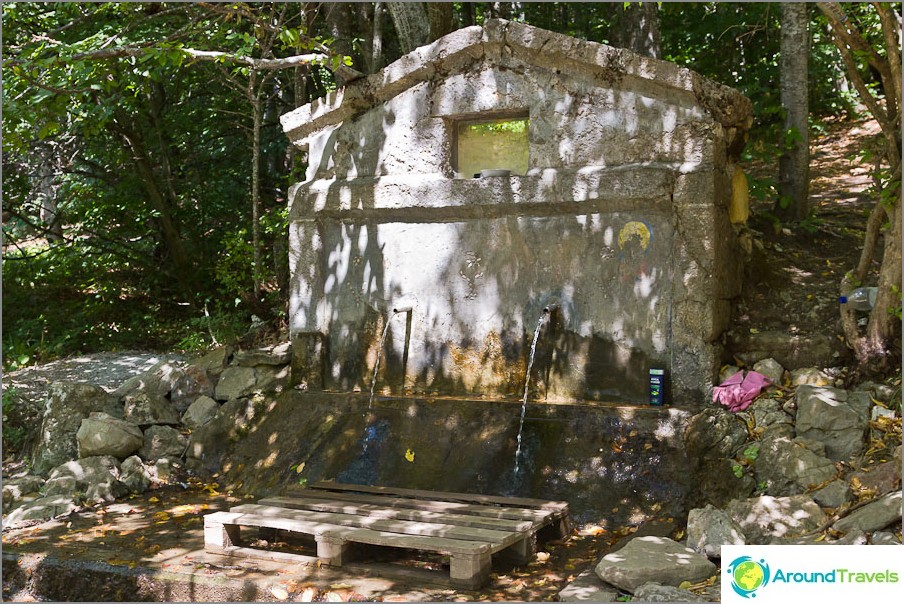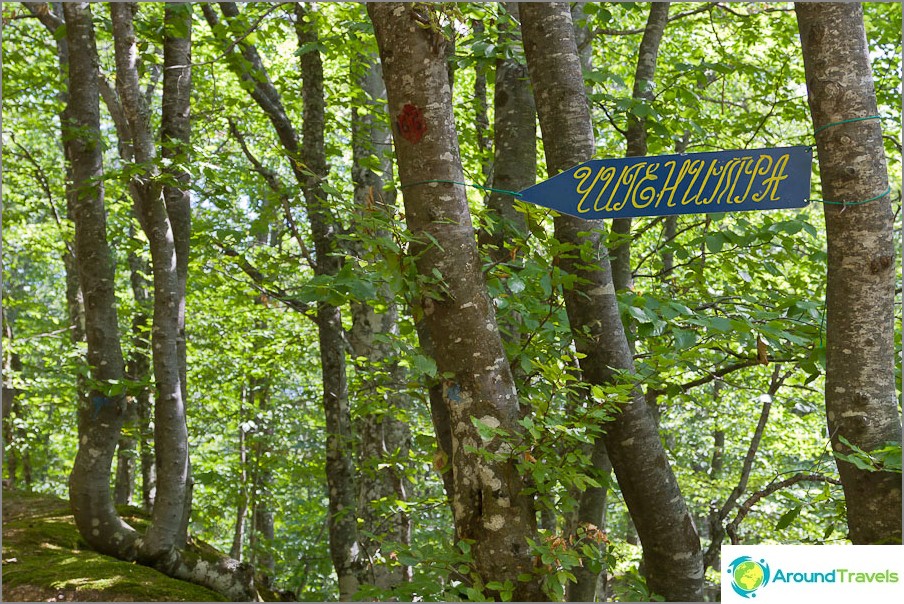 Somewhere halfway to the east. Nefan-Uzen, we threw our backpacks in the grass and climbed on Karabi Yailu, to the top of Takya-Tepe (1253 m). Where we, as is usually the case, hung out for a couple of hours, enjoying the views of the Solnechnogorskoe village area and looking for different figures in the clouds.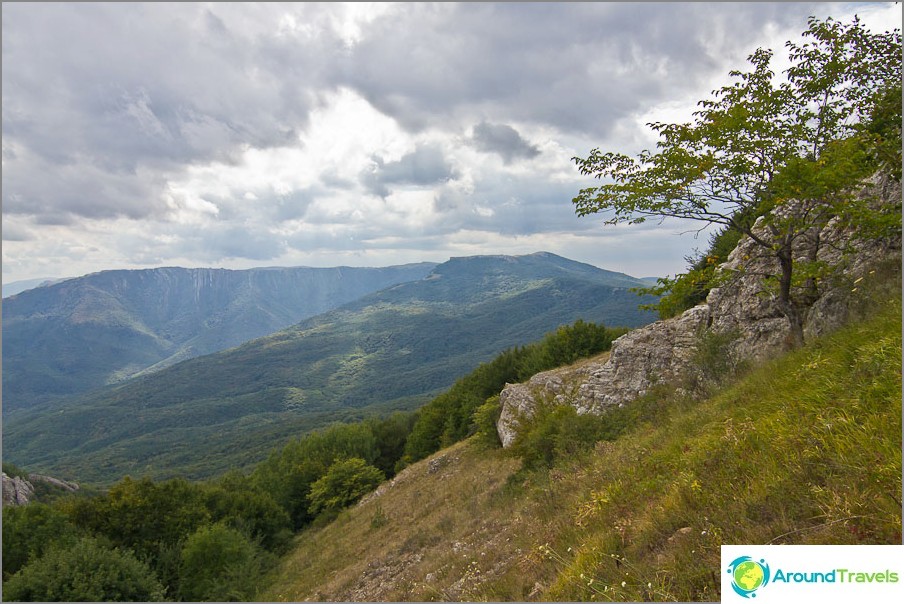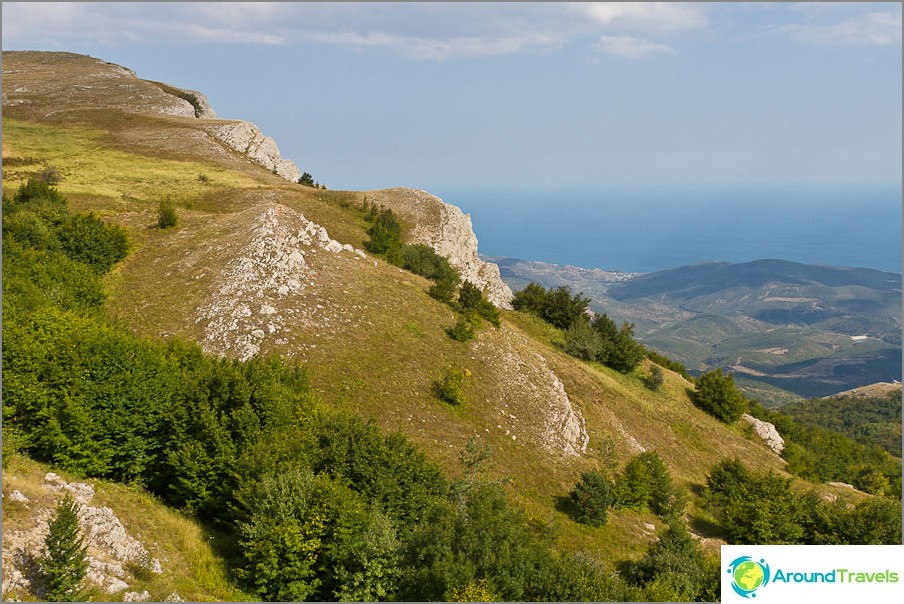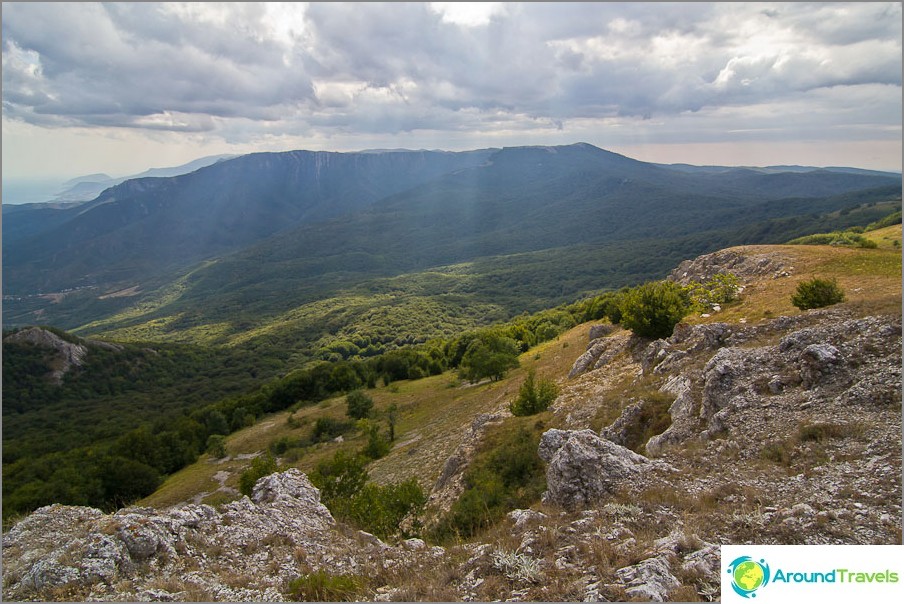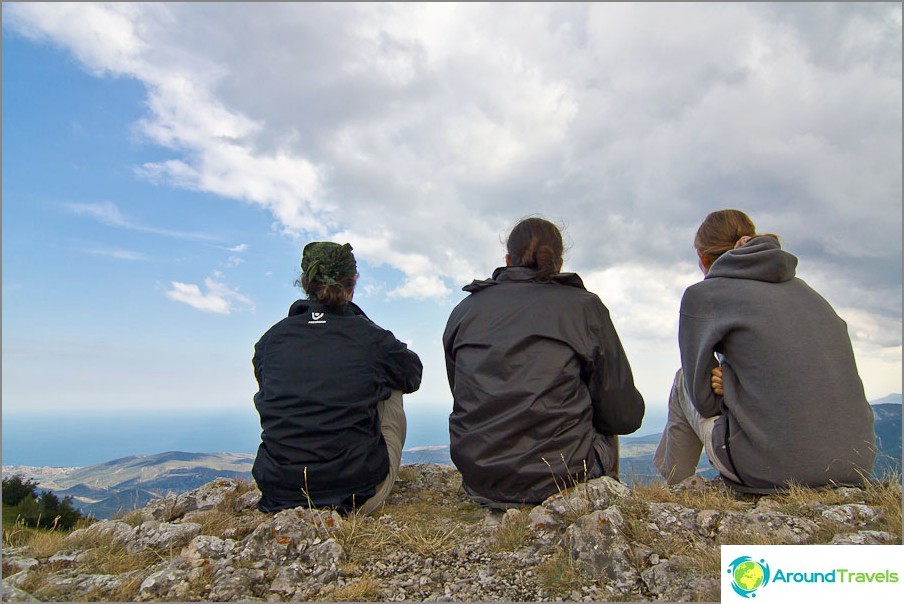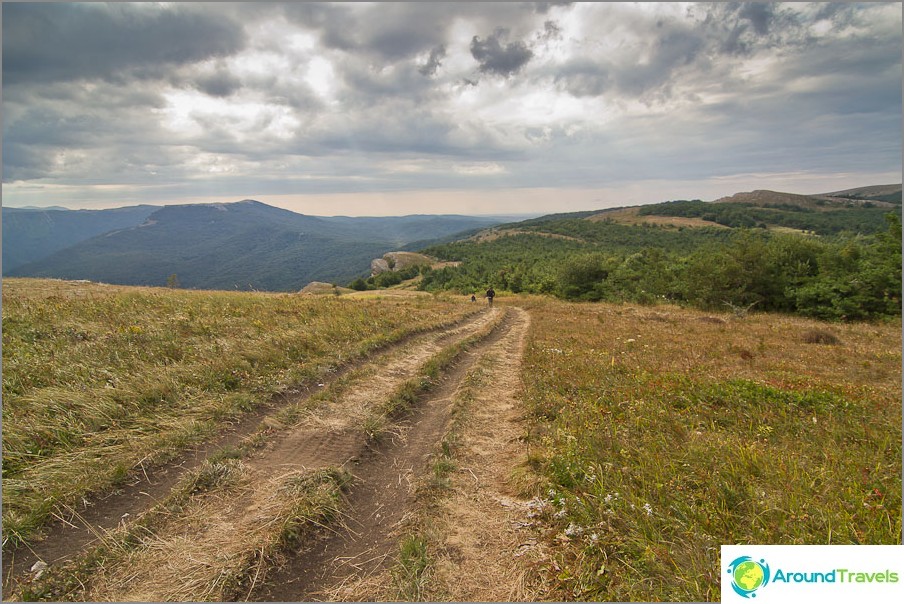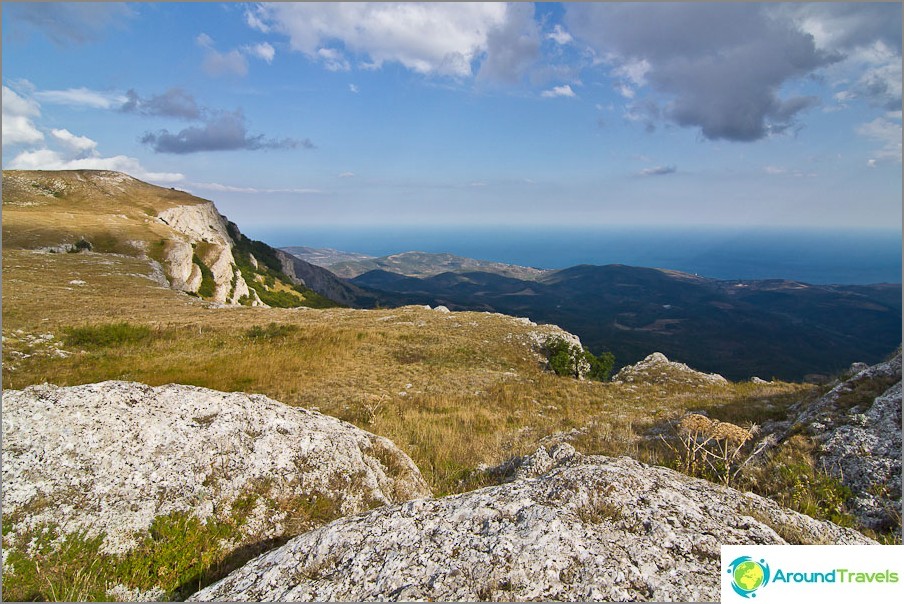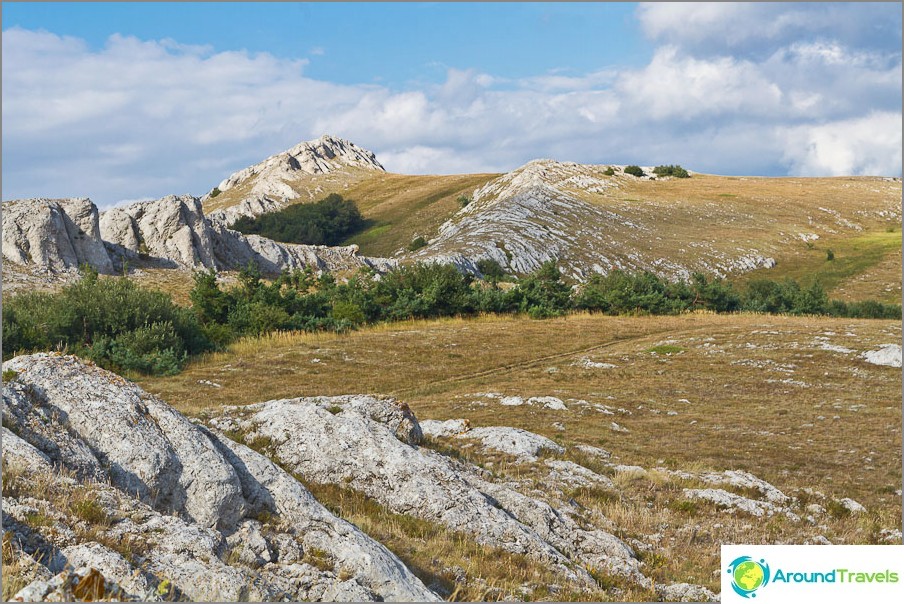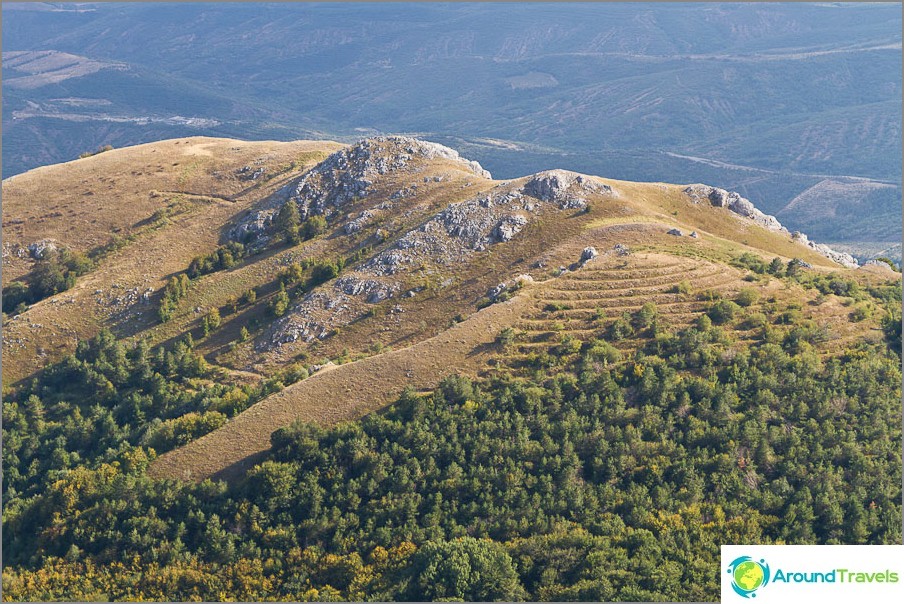 Going back to the trail, we madeapple snack (it was here that for the first time we met apples that could really be eaten). After mountain views, the second most valuable thing is snacking. Most often, they are sweets, and probably act as a bone for a trained dog: it has been so many kilometers - here's a kozinaka. And the most amazing thing is missing a couple of pieces, while at home you can grind a half-fridge.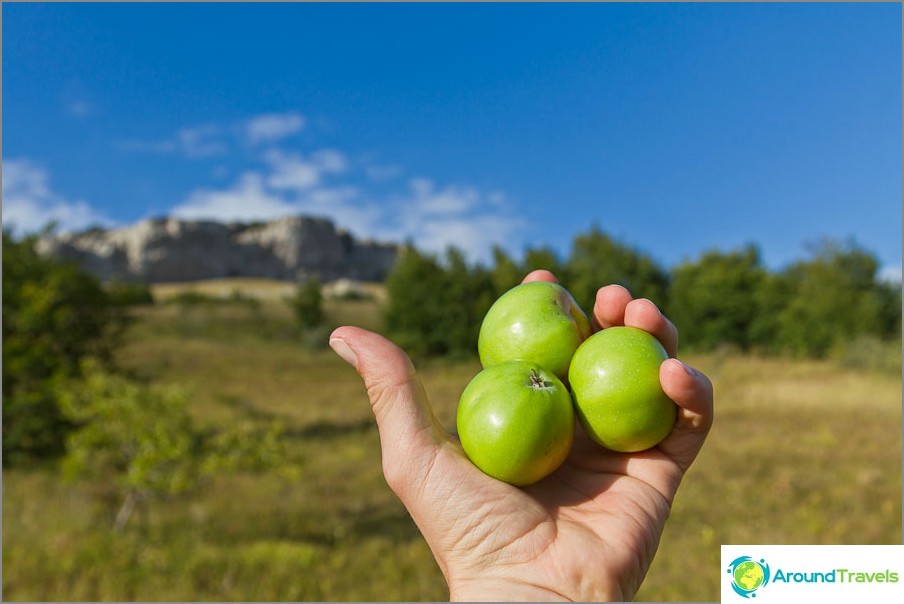 Actually, because of our radial outings andlong contemplation, we did not reach the spring (as it turned out only 500 meters), where we thought to have a night and spent the night in a small grove right under the stars. This, incidentally, is very convenient - you put the camera next to the tent for a long exposure, you set the alarm and go to sleep. The main thing is that the rain was not, otherwise it can get very expensive photos.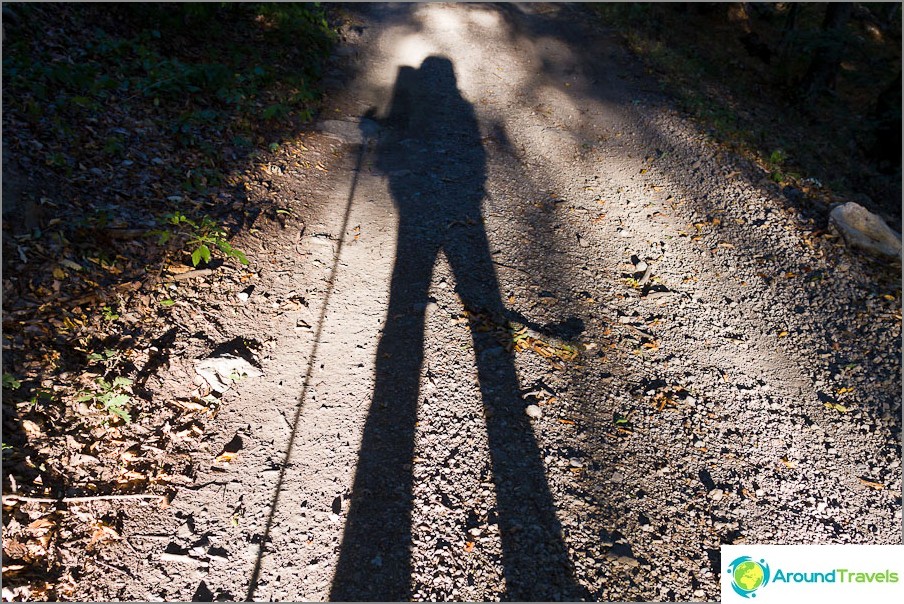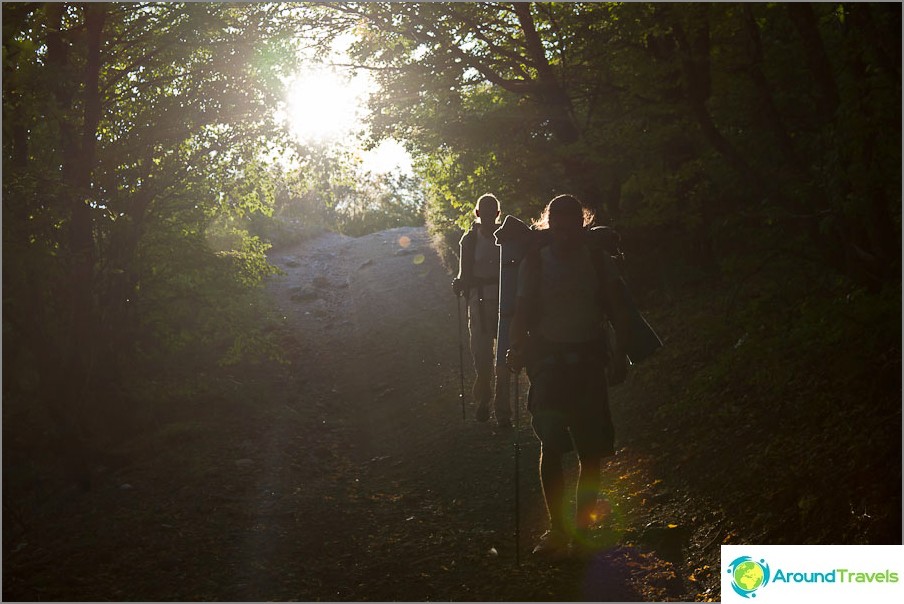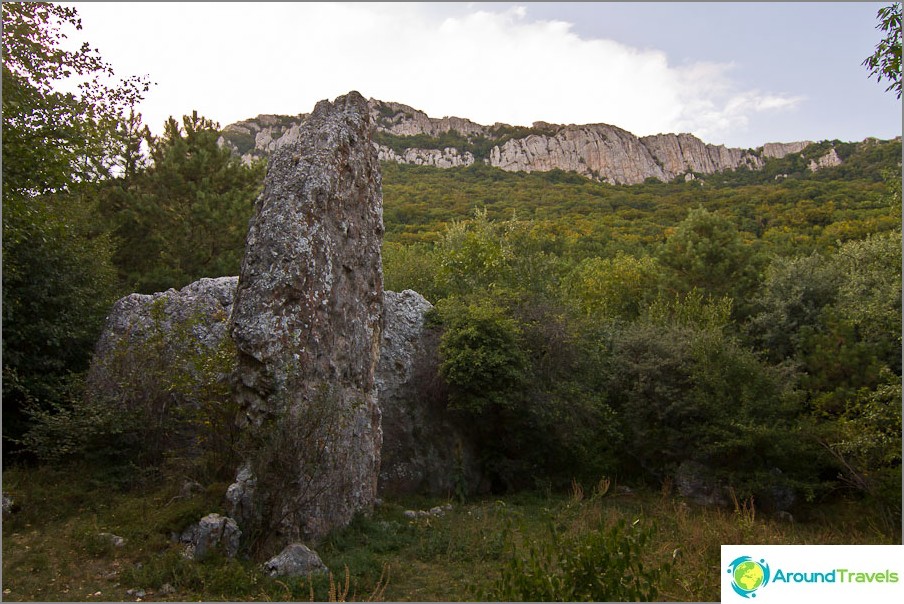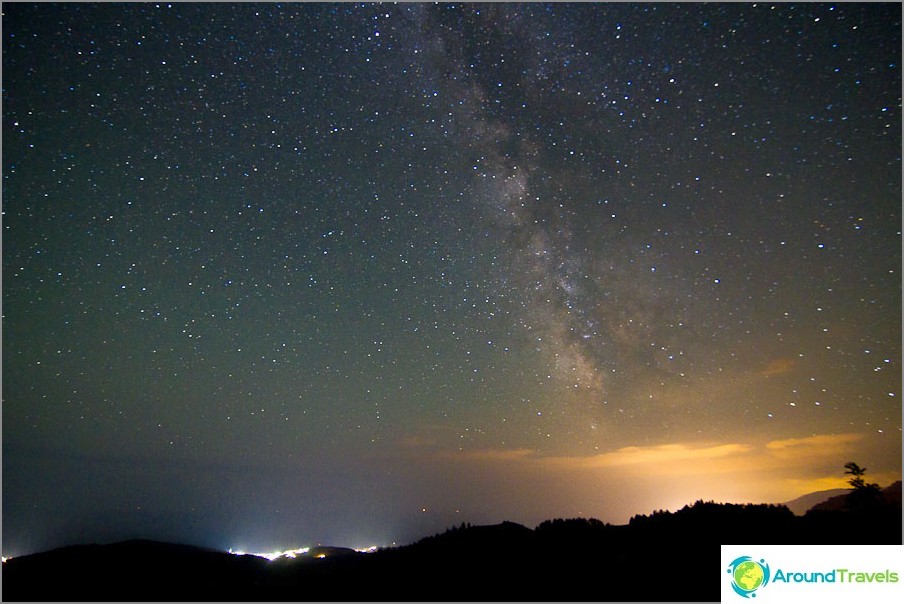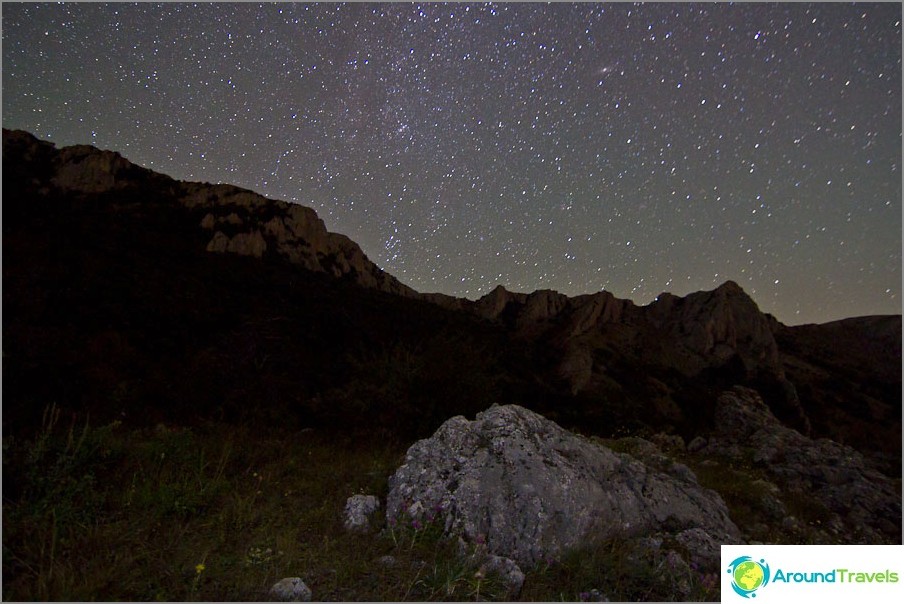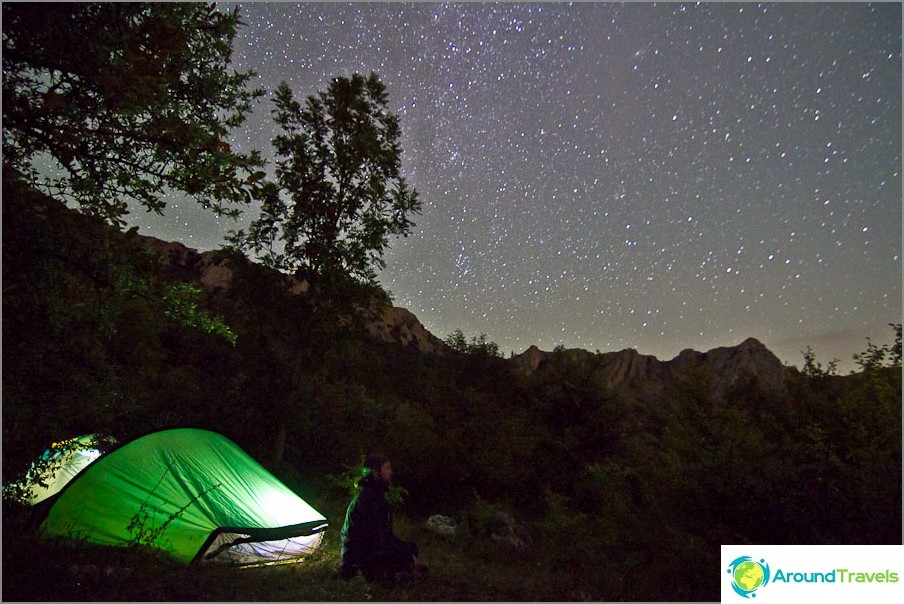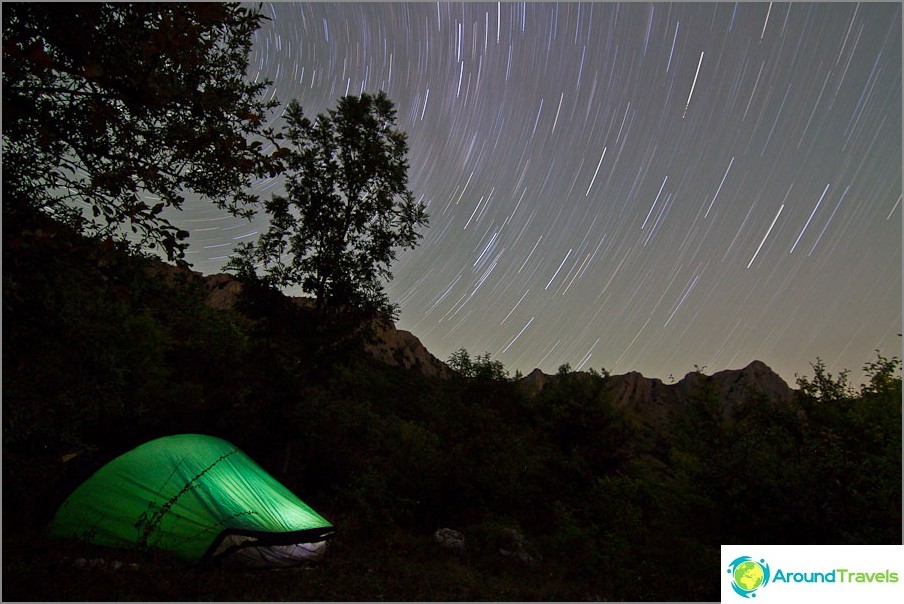 Day four.
Source Nefan-Uzen - t / s Chigenitra
Waking up early and going through the missing 500 yesterdaymeters, we had breakfast near the spring. Yesterday's water was completely over and we were lucky that literally 10 minutes separated us from breakfast. But the water on this day was enough for everyone, it started to rain and, if desired, could be absorbed by the entire surface of the body.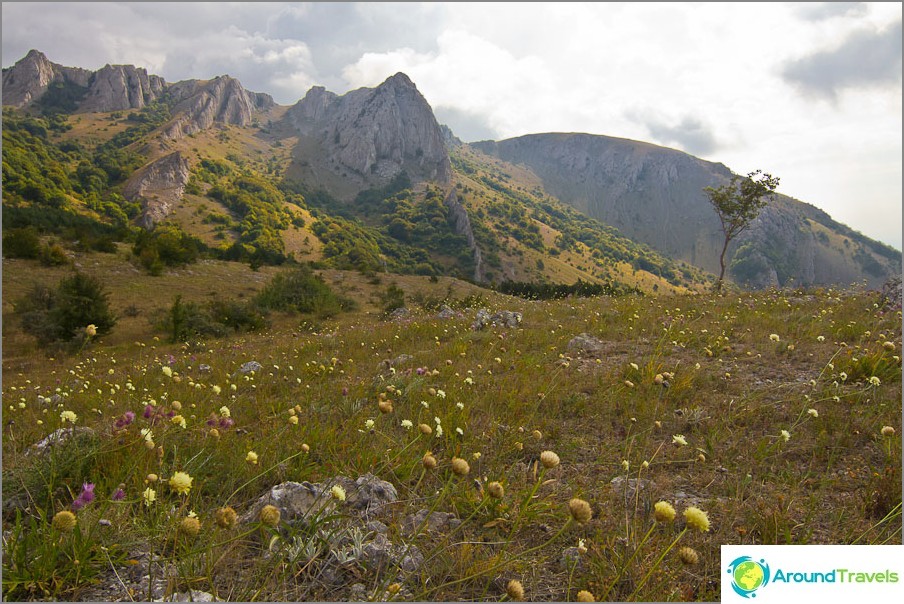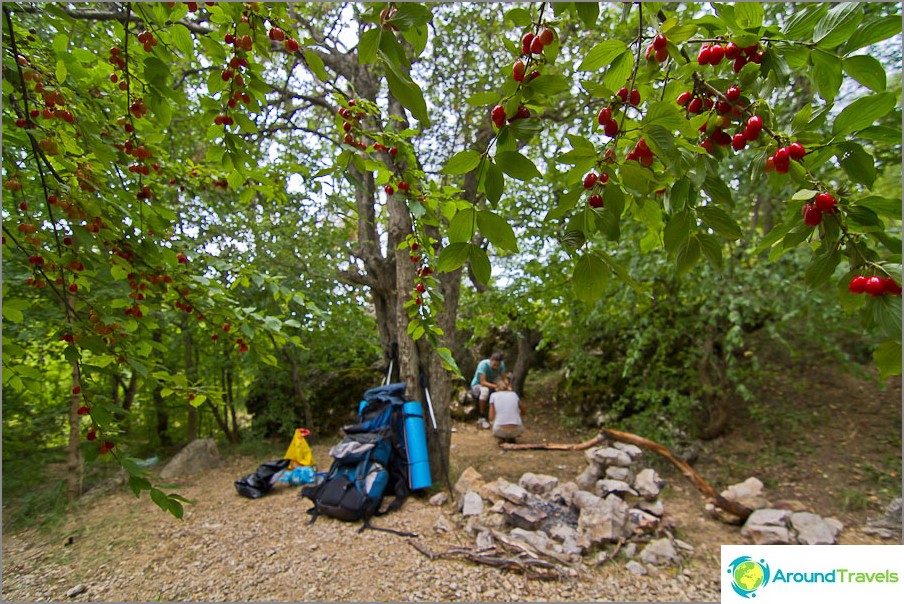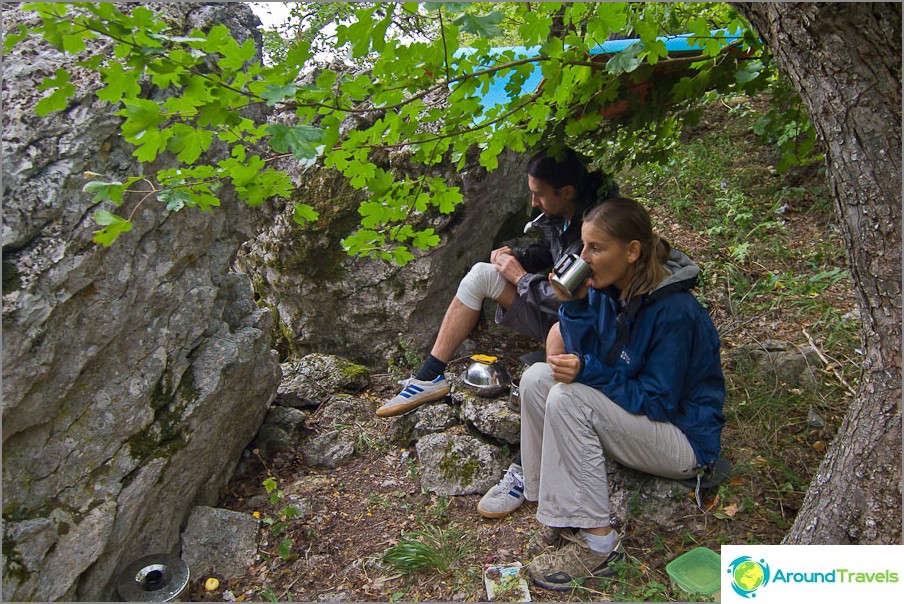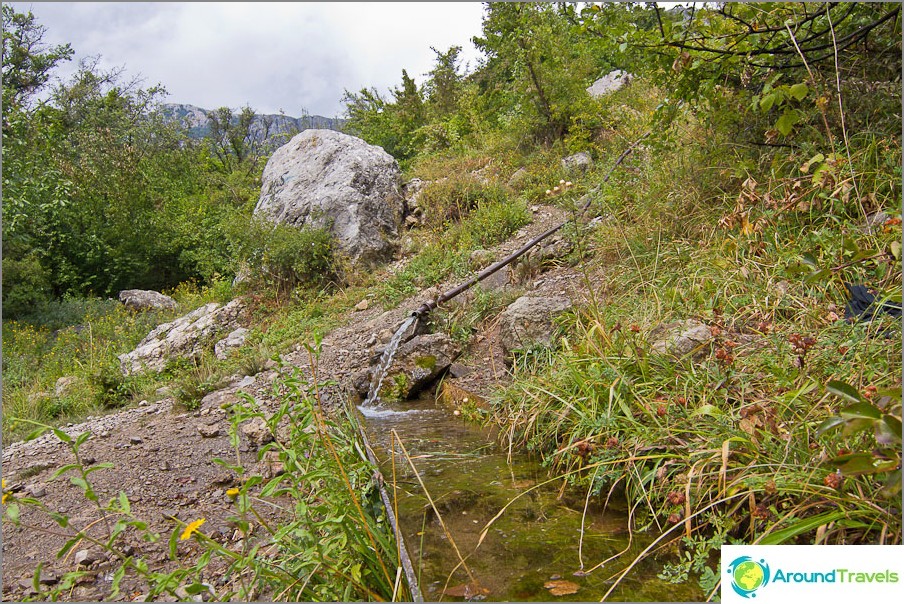 Because of the weather, we had nothing to do,how little to move around and communicate a lot. All the same, the route is almost finished and you can slightly increase the remaining time. Therefore, in order not to get too wet, we periodically hid under a tent from the tent, not forgetting to discuss something. As a result, in conversations, we reached the t / s Cheginitra without even noticing.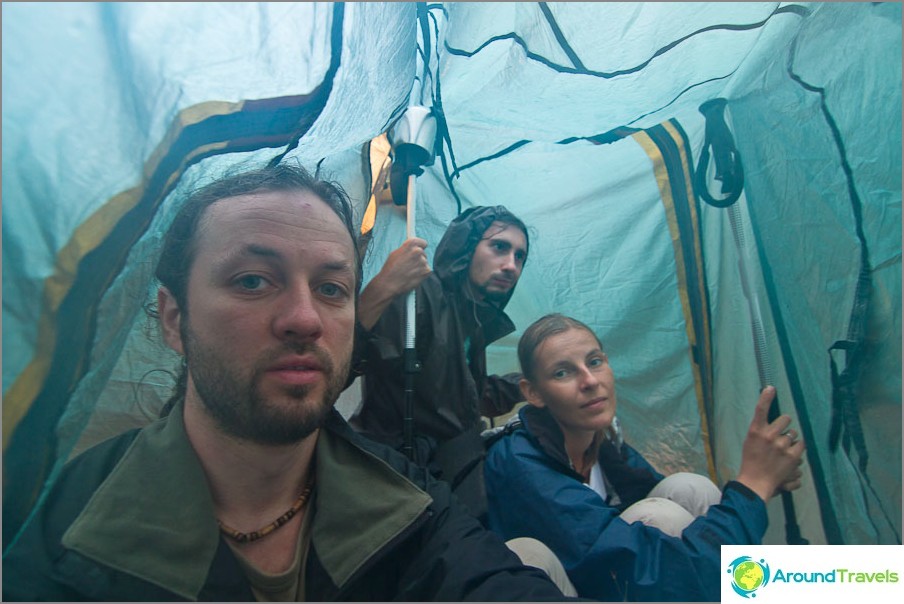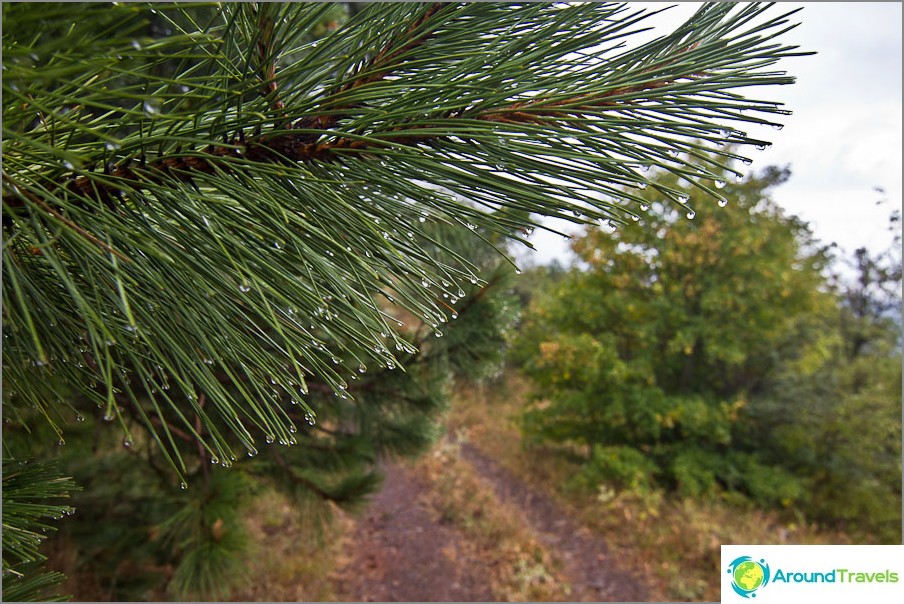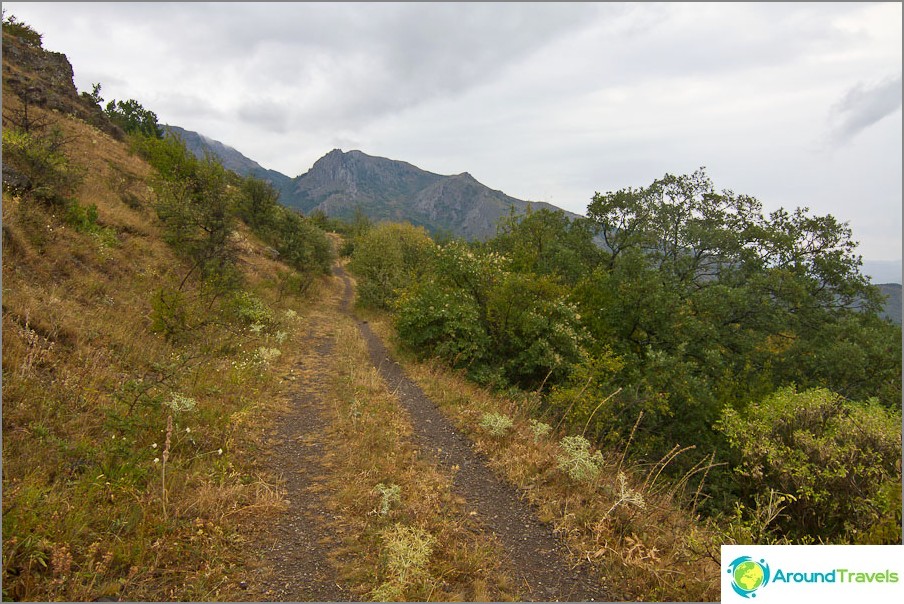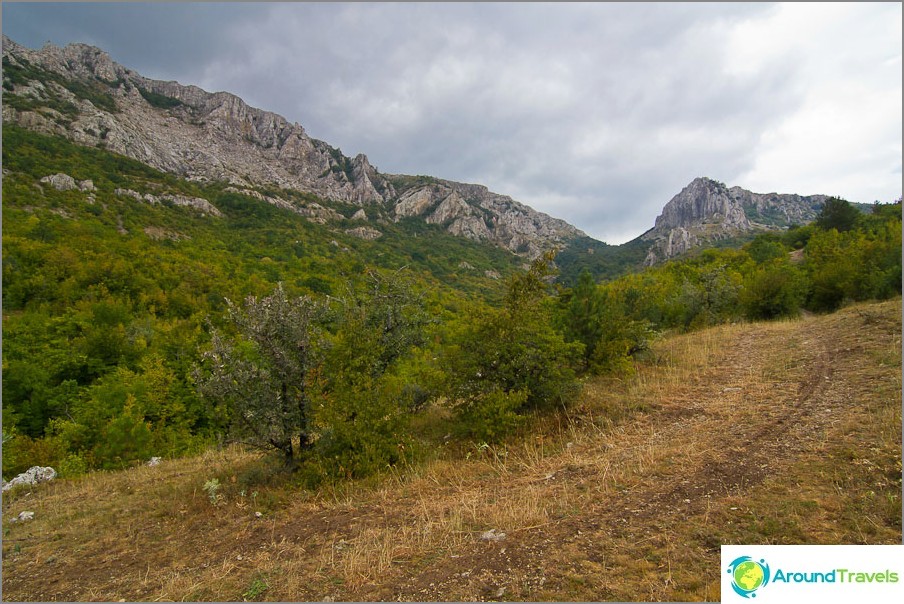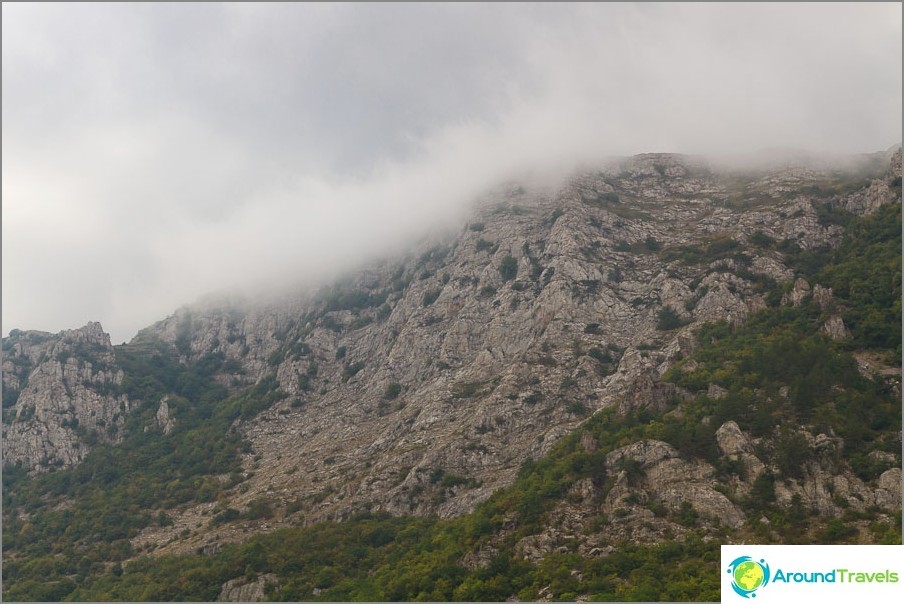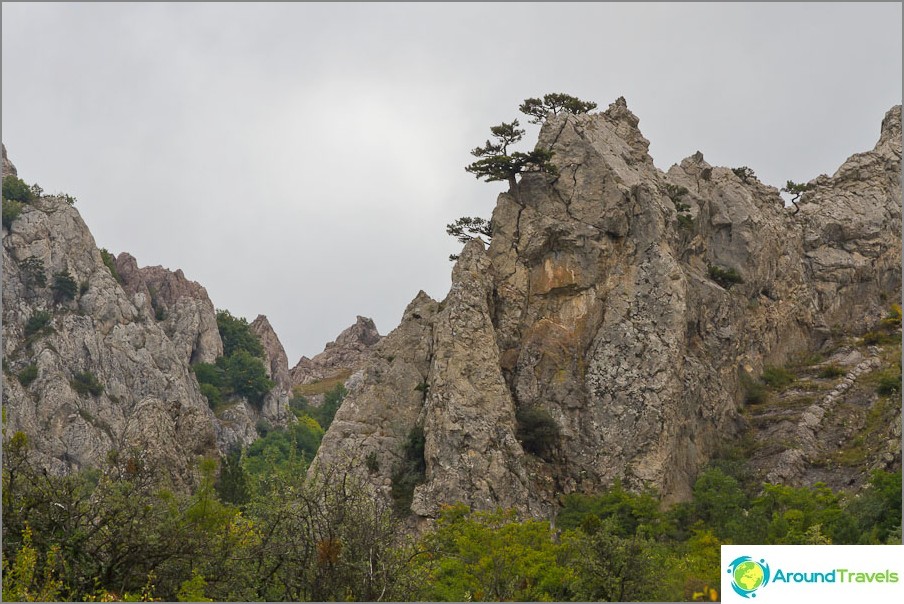 The glade we chose was completelyopen space with personal sea and mountain views. I want to see the same every day from the window instead of dull concrete houses. And everything is good here, if not for the wind. There is such a noise inside the tent that you are immediately afraid to be like Merry Popins, only with a tent instead of an umbrella.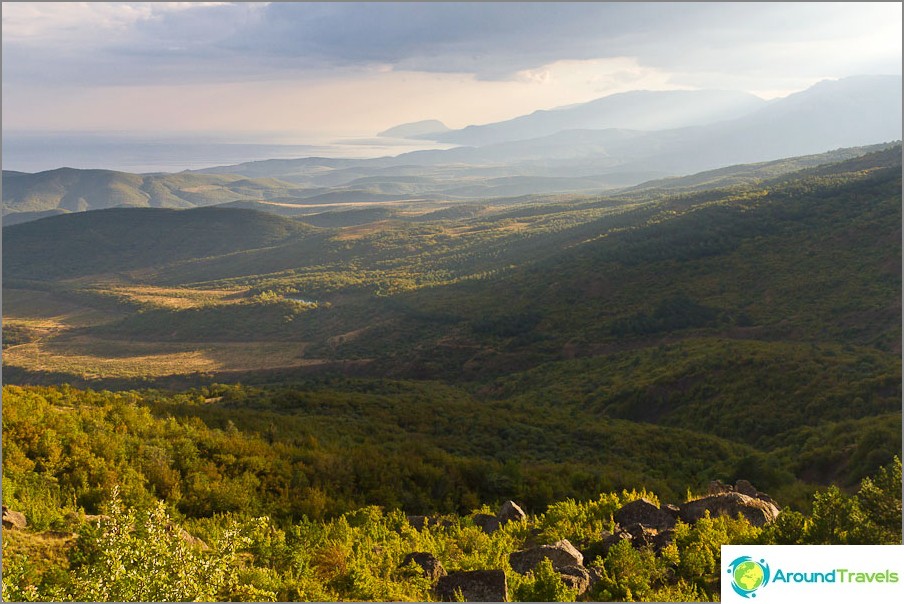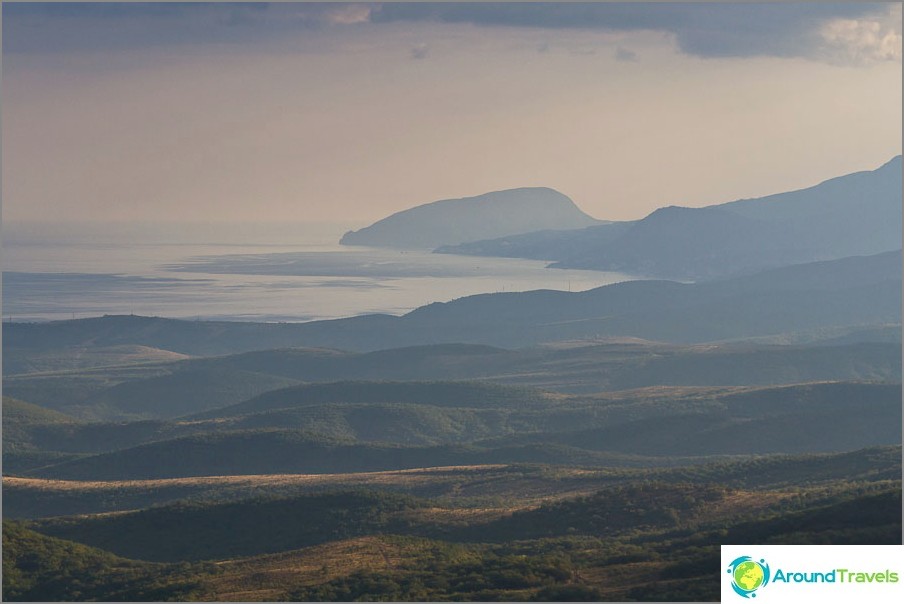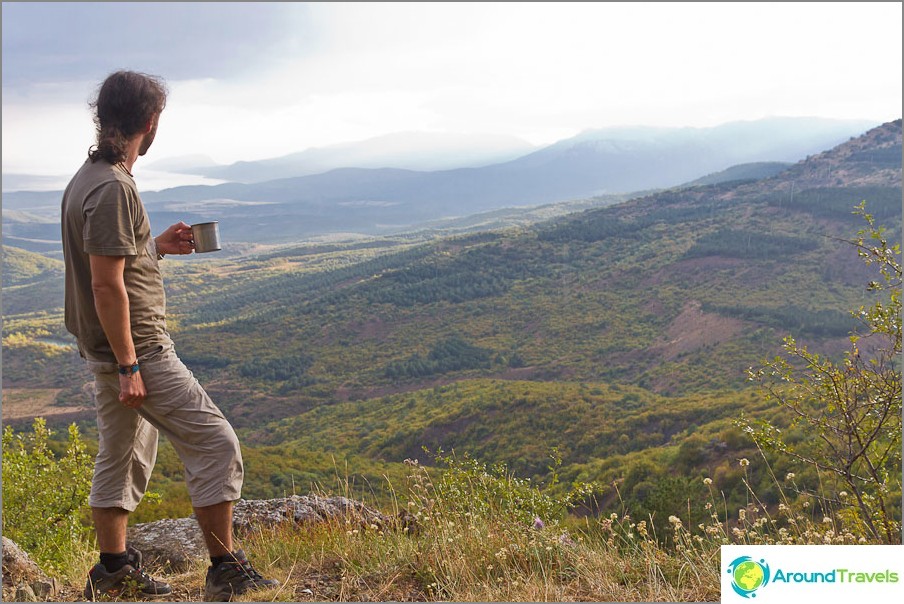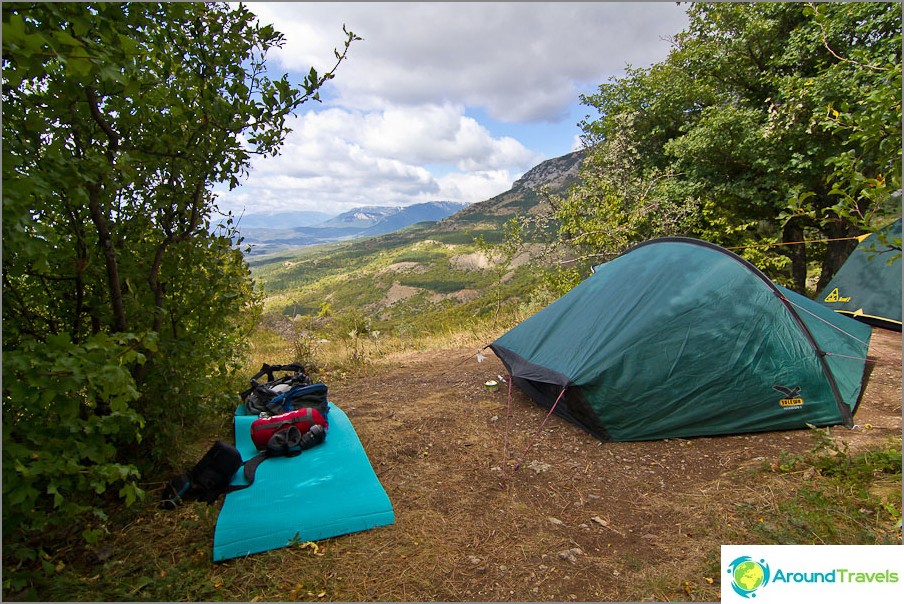 Fifth day.
T / s Chigenitra - pos. Fishing
The final day was a bit for mesad. Something I did not have these 5 days, and I still wanted to go and go, not thinking about anything. But we went down and swam in the artificial lake Hun. And the little lake that I met on the way without a name reminded me of its blue water. our long trip to Altai. At the same time we tasted grape fruit. Quite a bit, although we even allowed the guard. By the way, grapes from a branch are something that I have never tasted better, it does not look like what is sold in our stores.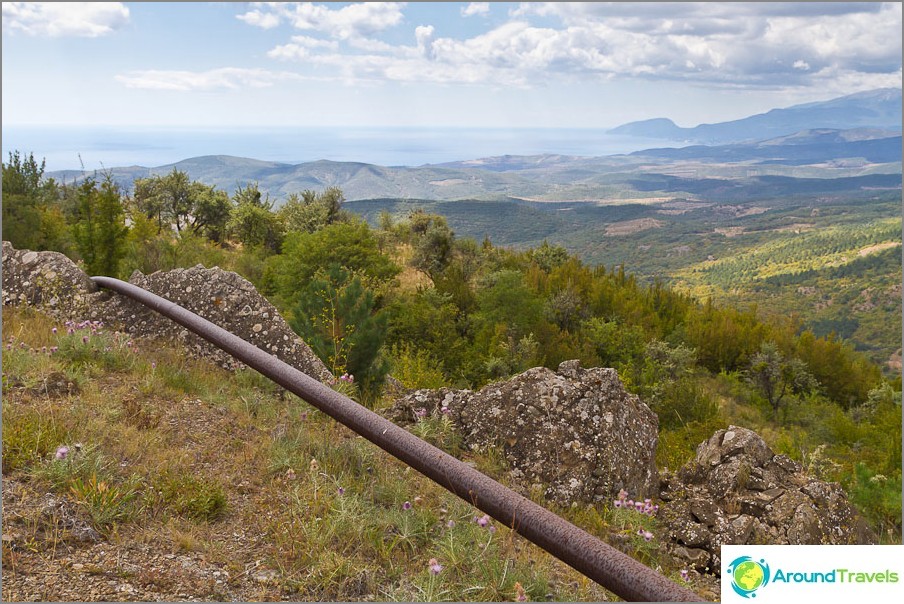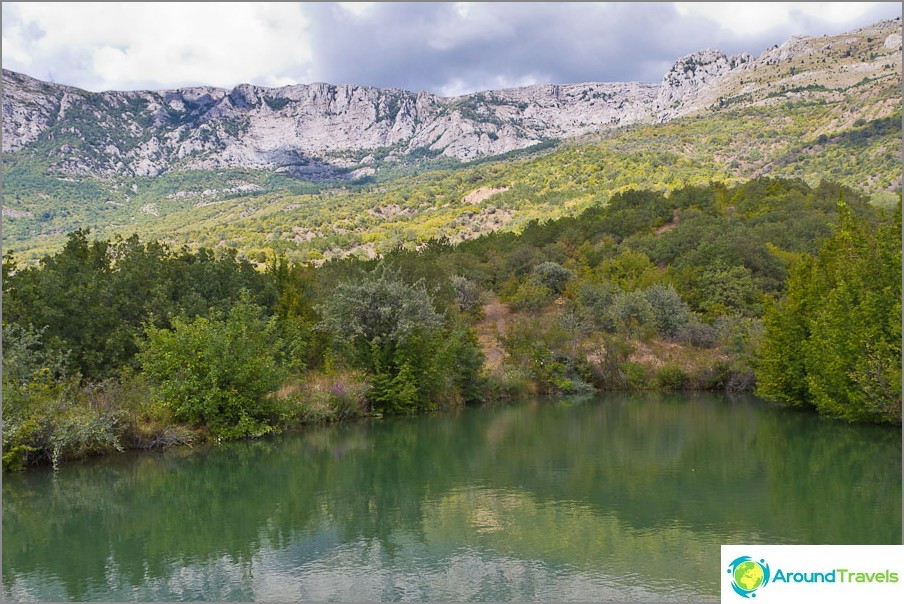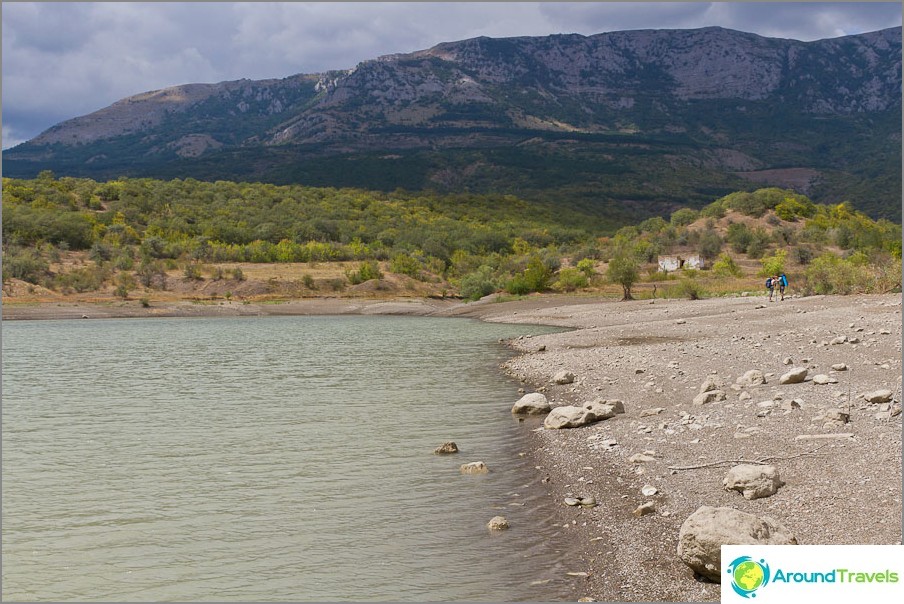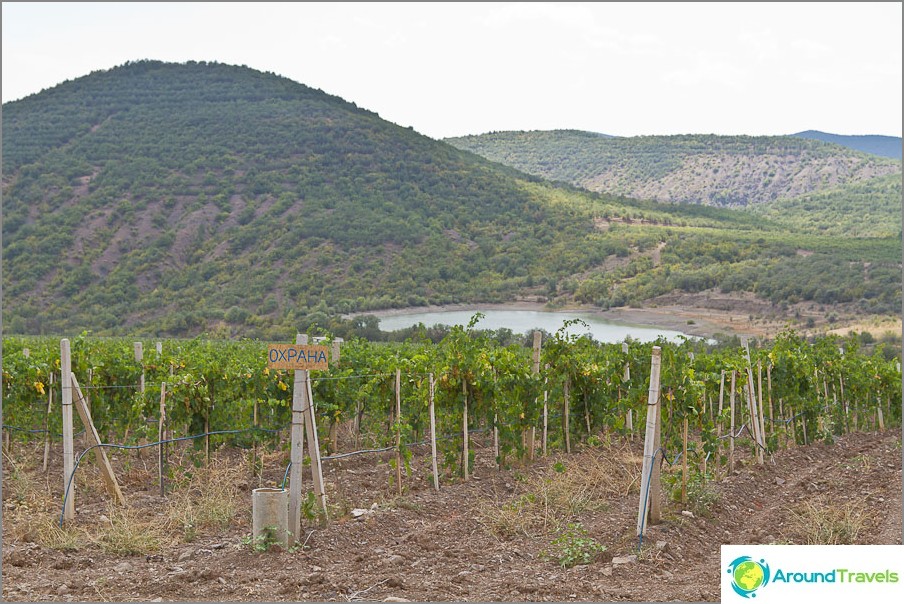 All tips for beginners going to the mountains of Crimea, I gathered in the article Tourist routes of Crimea + tips for beginners.
P.S. Thank you to all participants for a nice time and interesting conversations! Hurry to the mountains again!