Since I am a fan of every kindcollapsed, especially those that are hundreds of years old, in Thailand, I went to the Historical park Kamphaeng Phet first thing. He is not as famous as his brother Sukhothai Historical Parkand I could not even find about him in the Russian-speakingThe Internet is nothing worthwhile (in English there is). However, he does not lose its attractiveness, at least for me. On the one hand, it is preserved, in my opinion, much worse than Sukhothai, but there are almost no visitors in it. Sukhothai is also not a mass pilgrim mecca, but in solitude you can only be in remote temples and not for long. Therefore, if you need spectacles, then you are not here, but if you think, relax and relax from the crowds, then just right.
AT Kampeng Pet Town I spent about 3 days, but did not manage to exhaust itDuring this time. In addition to the Kampeng Pet Historical Park, there are several nearby national parks, one of which is the second highest waterfall in Thailand (90 m). Looking ahead, I will say that we, as part of several foreigners, bought a tour in the guesthouse, but in fact you can go there on the bike. Khong Lan Waterfall - 100 meter waterfall and a guide to how to get to the national park.
If you want to stay in Kampeng Pet, we have reviews of two guesthouses of this city: Green Park Hotel and Three J Gueshouse. Hotels in Kamphaeng Pet can also be searched for RoomGuru, there you can immediately see all the hotels in all basesexisting reservation systems. This is true, because there are very few hotels here, and there are some in one database, some in another, you are looking to look.
The content of the article
Information to visit
The historic park is divided into two main parts. There is a third one, which is not currently displayed on the maps that are sold at the entrance to the park. I visited only the first two, as I was limited in time. I recommend renting a bike (200 baht per day) for viewing the city and the historical park, you can do it in Three j guesthouse, or pledge more time to stay. There are still bicycles in the guest house (50 baht per day), but, as usual, the old ones are great, urban and without speeds, so this trip will not differ much in physical activity from walking, besides, in the heat it may be hard . And how do you even get to this province, read here - Kampeng Pet, how to get there and what to see.
The cost of a ticket in one of the parts is 100 baht, for childrenis free. If you buy a ticket for both parts at once, then 150 baht. At the place near the entrance you can also rent bikes for 50 baht per hour, but on my arrival everyone was great broken. The park is open from 8 to 18 hours.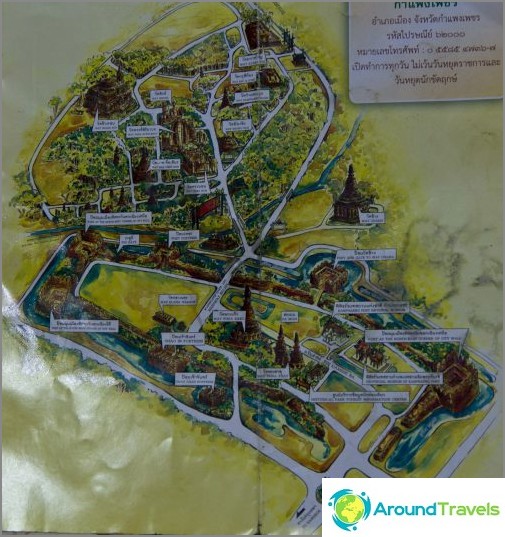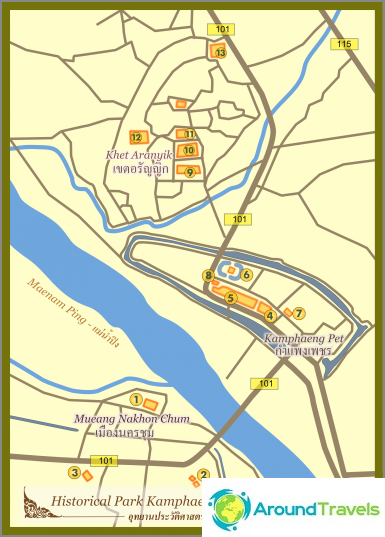 The first part of the Historical Park Kampeng Pet
Located closest to the city and you cancome quietly on foot. It is small, literally several temples, located on the same line along the asphalt road. The territory is very well-kept and clean, the paths are paved, and the lawns are trimmed, well, everything is very neat, although there are almost no visitors. Judging by the numbers on the tickets, we were the first foreign visitors for that day, and we came under closure. But the park is protected by UNESCO, you need to keep the status.
You can hardly ride a motorbike here, onlybike ride. But even without a vehicle, the territory costs a maximum of 30-60 minutes, and that is if you walk at all slowly. It is elongated and in fact you walk along one path and look around.
There are two main temples here - Wat Phra Thatand Wat Phra Kaeo. In addition to them, there are several more, visually about the same state, but less important. Stupas, remnants of columns, barely glancing figures of Buddhas in incomprehensible stone sculptures, elephants with broken trunk - that's all that remains of the temples.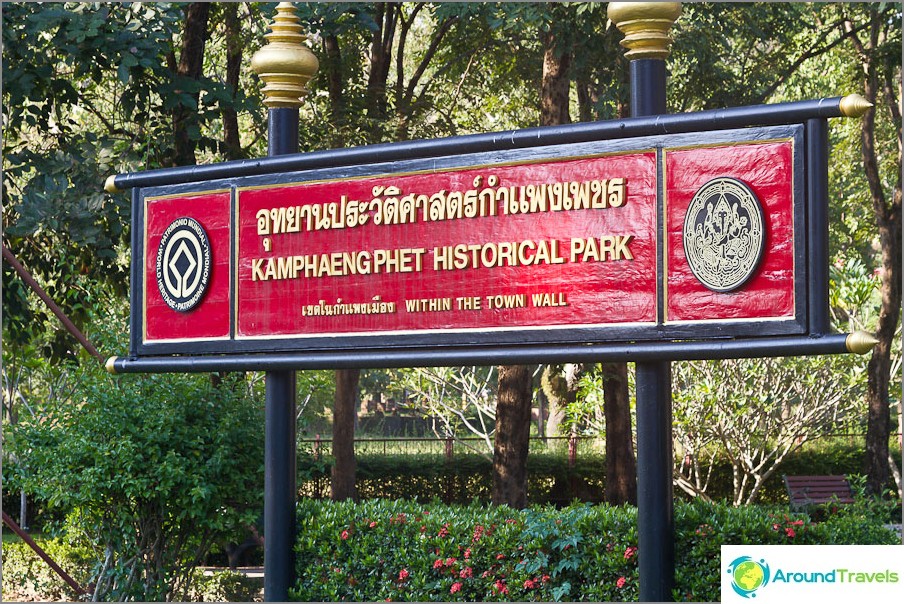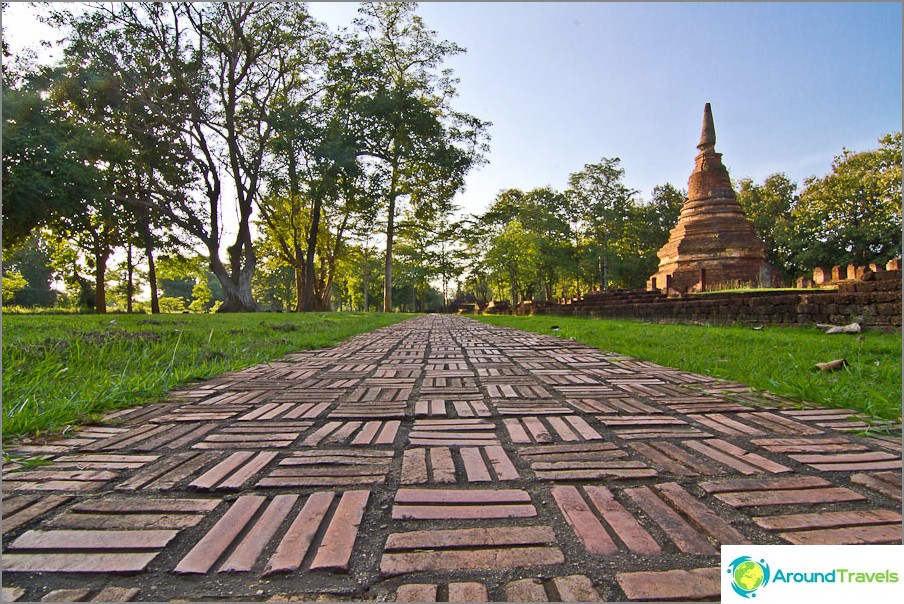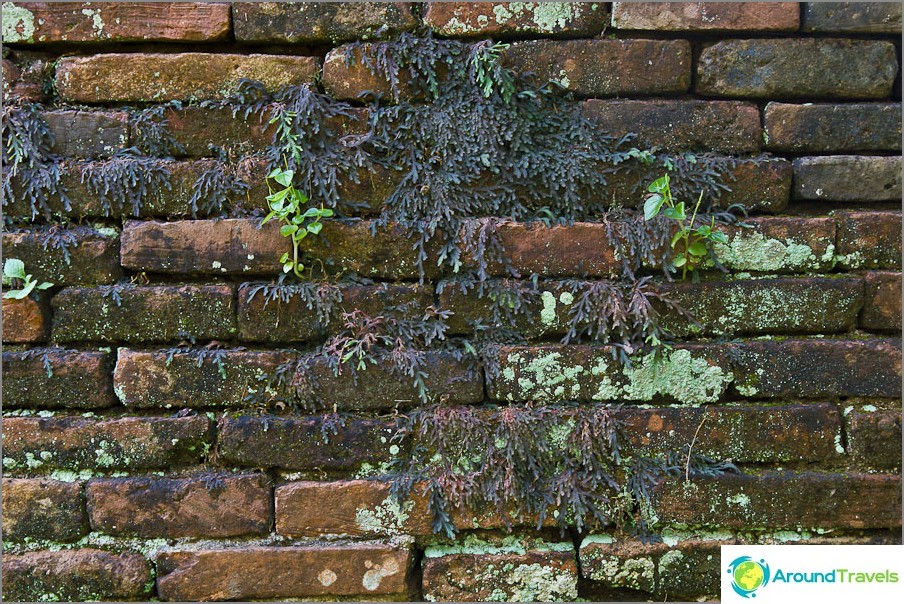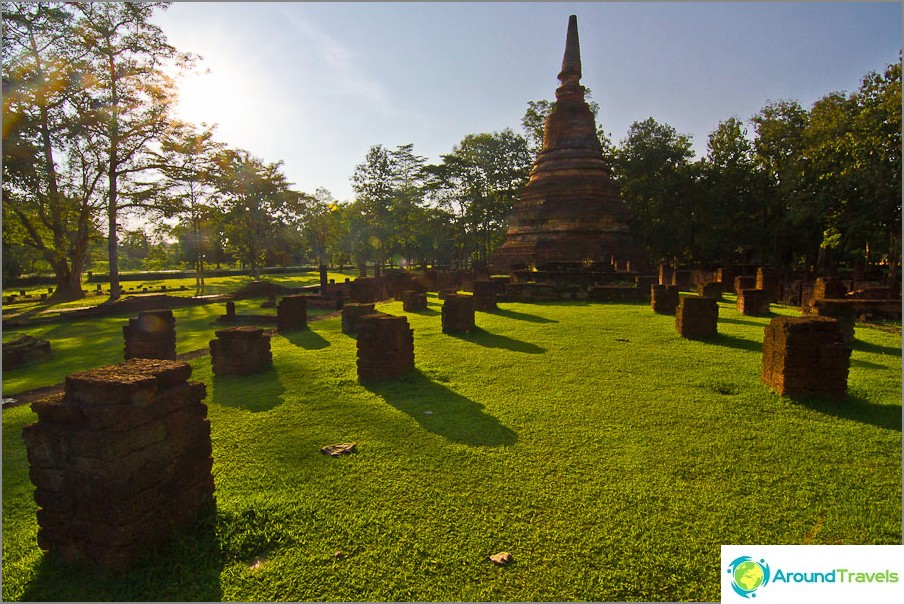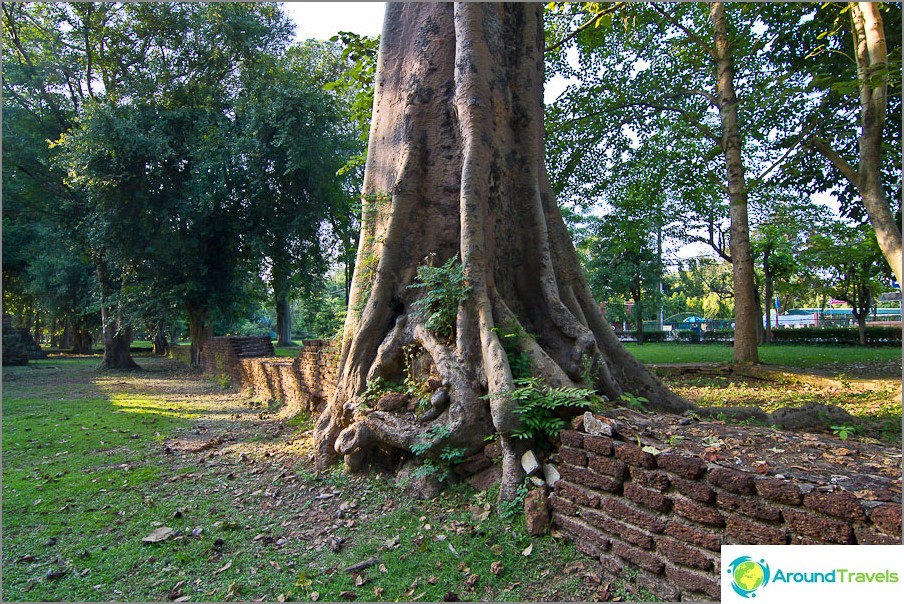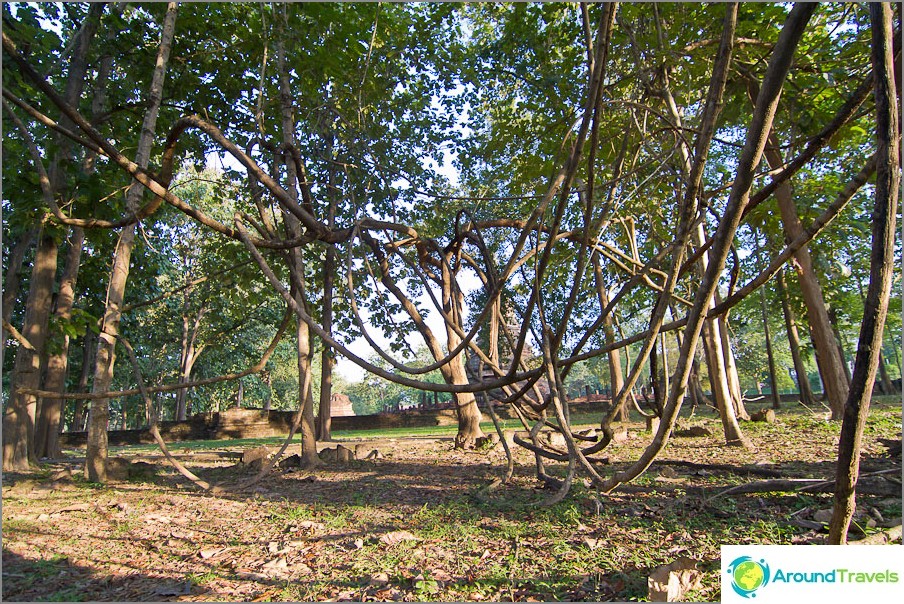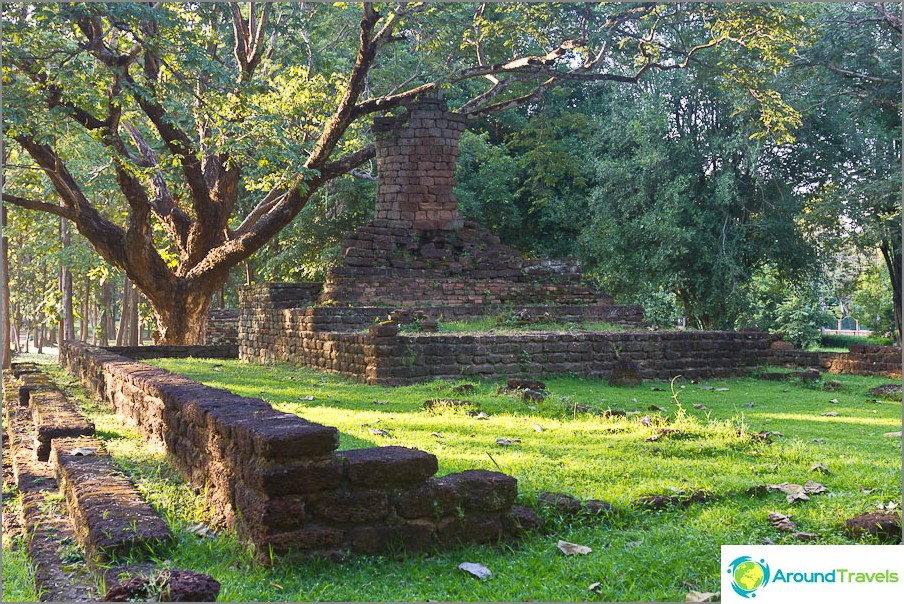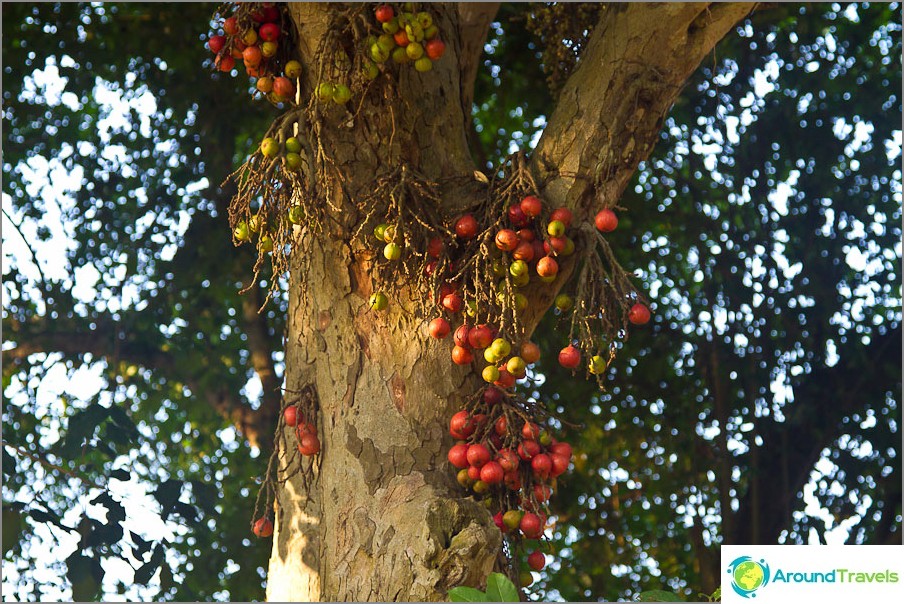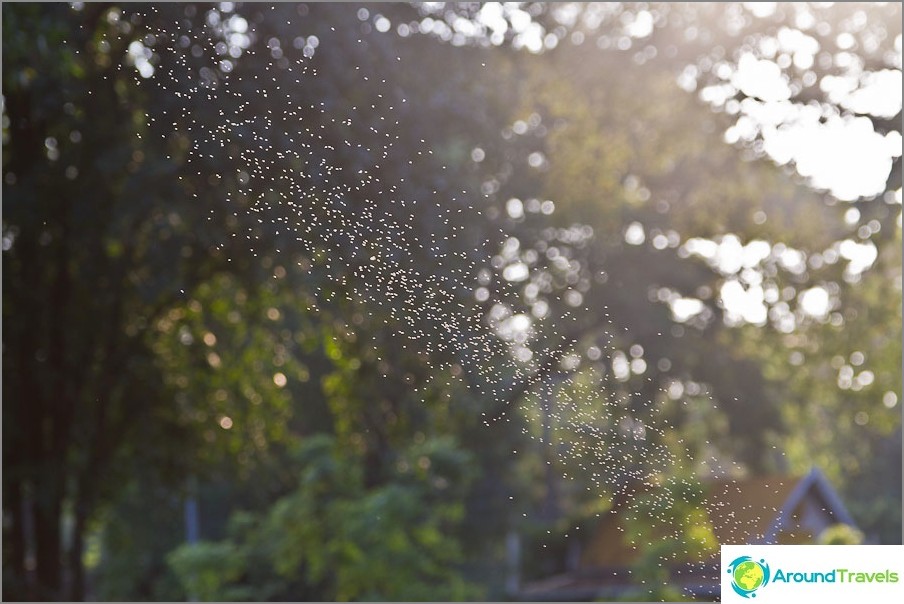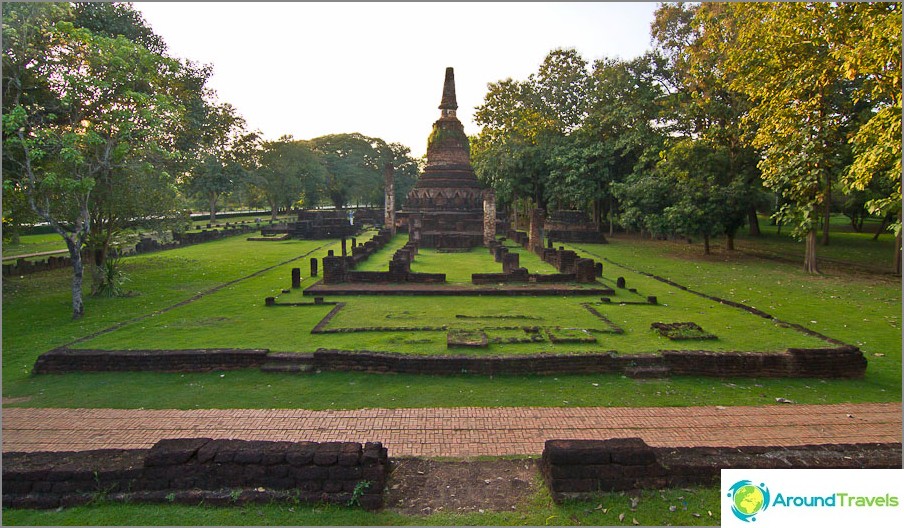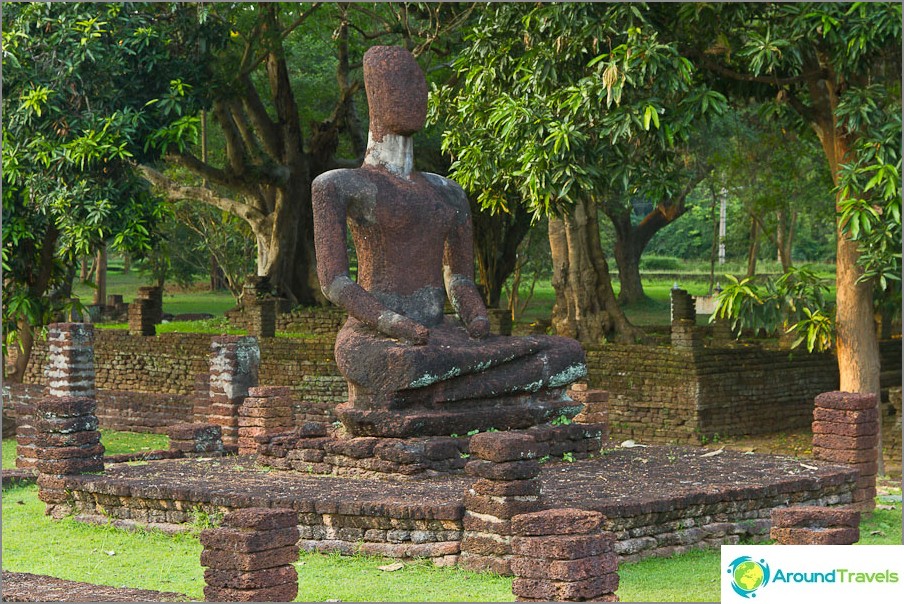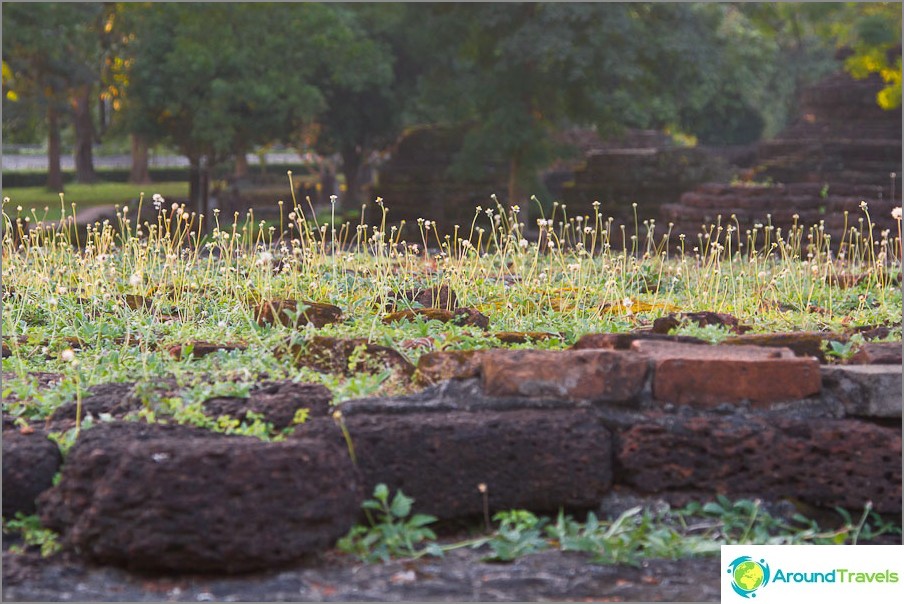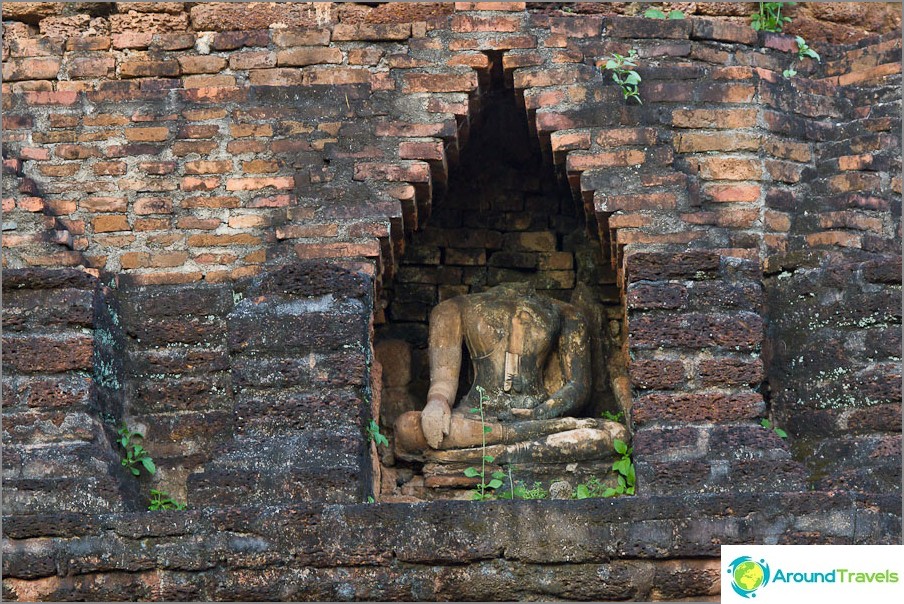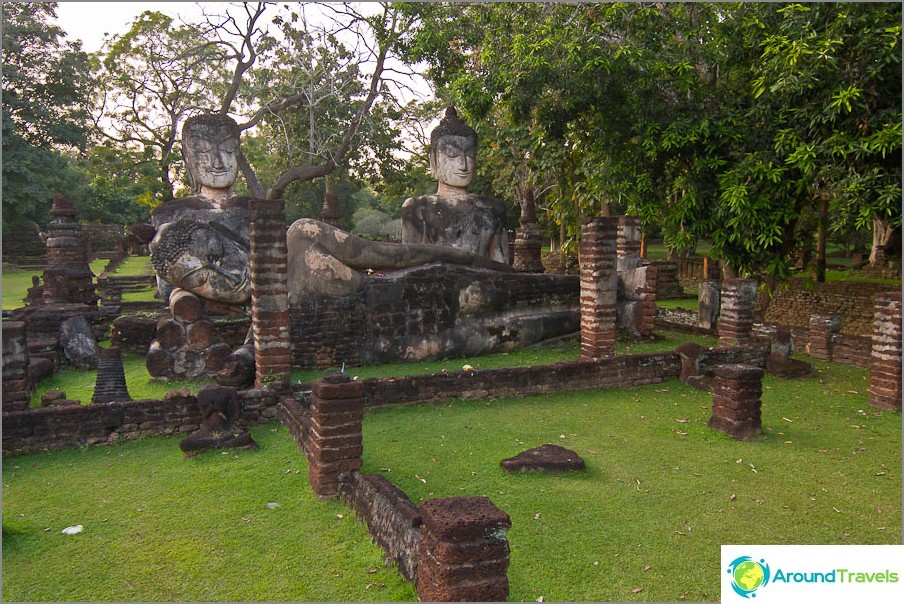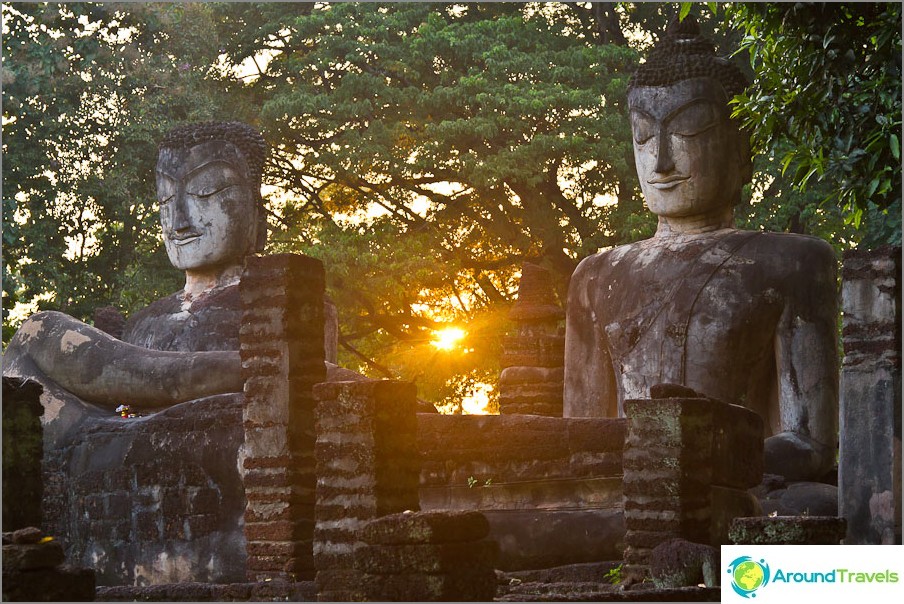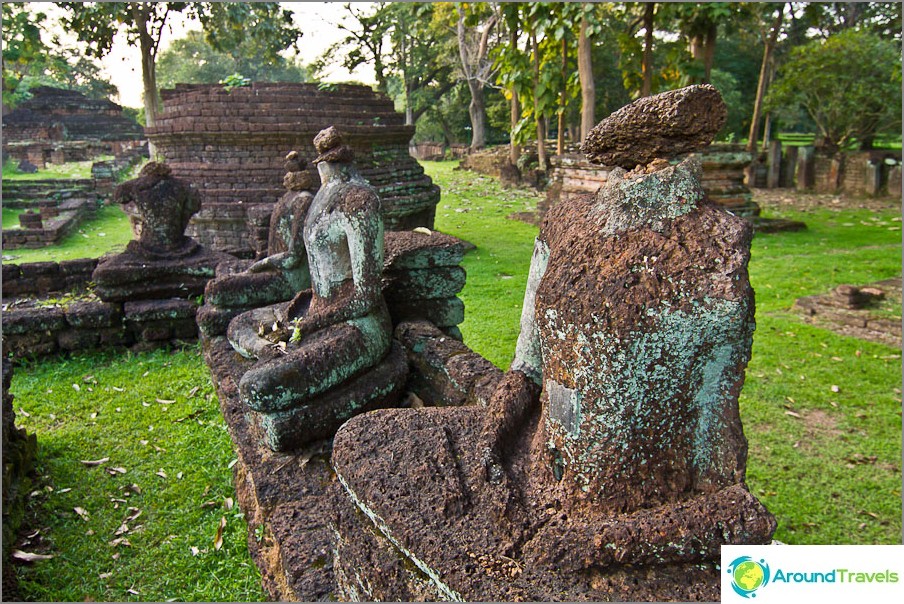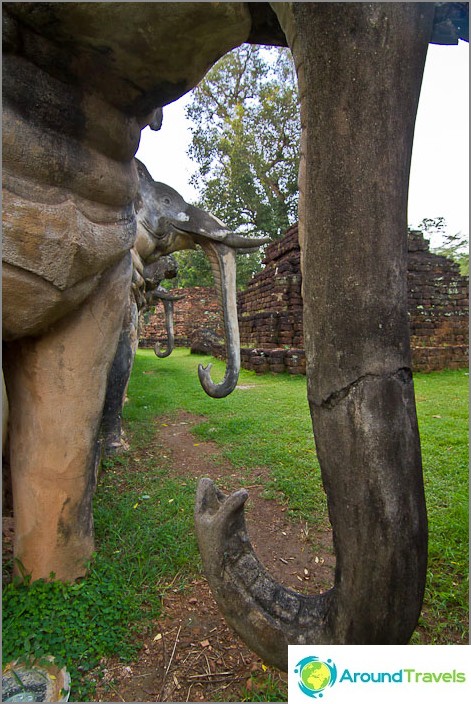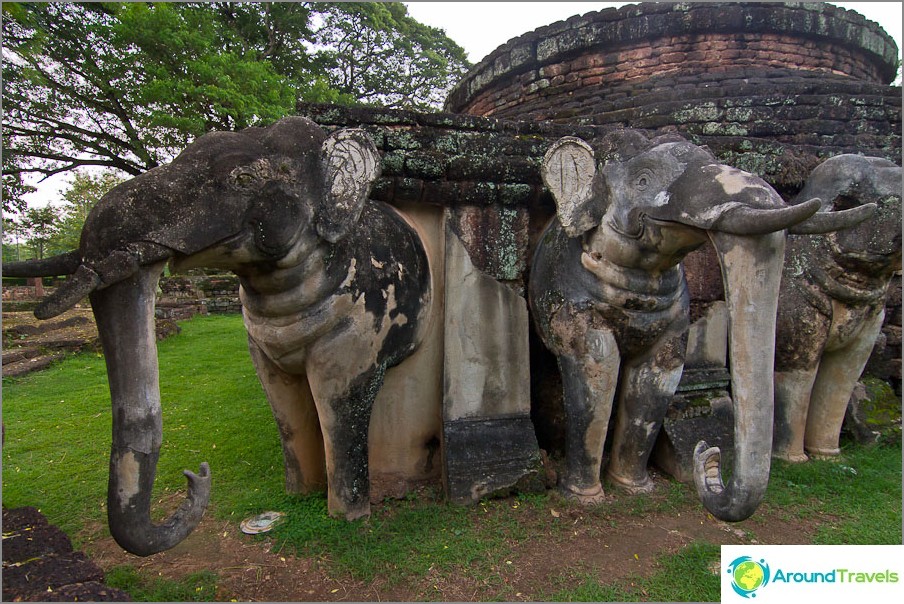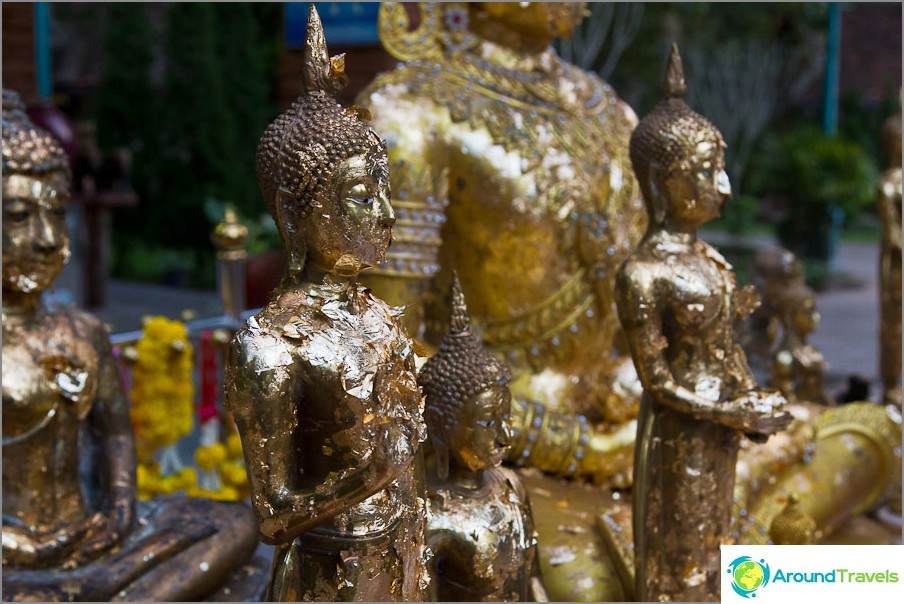 The second part of the Historical Park Kampeng Pet
Located a little further, go to it about 1 kmfrom the first. It is several times larger in area and, one may say, is in the forest. Since the road is no longer nearby, the silence is complete, which is good news. Of the foreigners, most likely you will not meet anyone, and only Thais who play sports with 35 degree heat will wave your hand.
There are already a dozen or more temples here, though a big onesome of them are concrete ruins. Watch worth at least 3 of them: Wat Phra Non, Wat Si Iriyabot, Wat Chang Rob. On this part, lay more time, as walking there is very cool. In this area it is best to travel by transport (bike or bicycle), since the distances are large. Water with you do not forget, it's hot there, there is no place to buy at the place.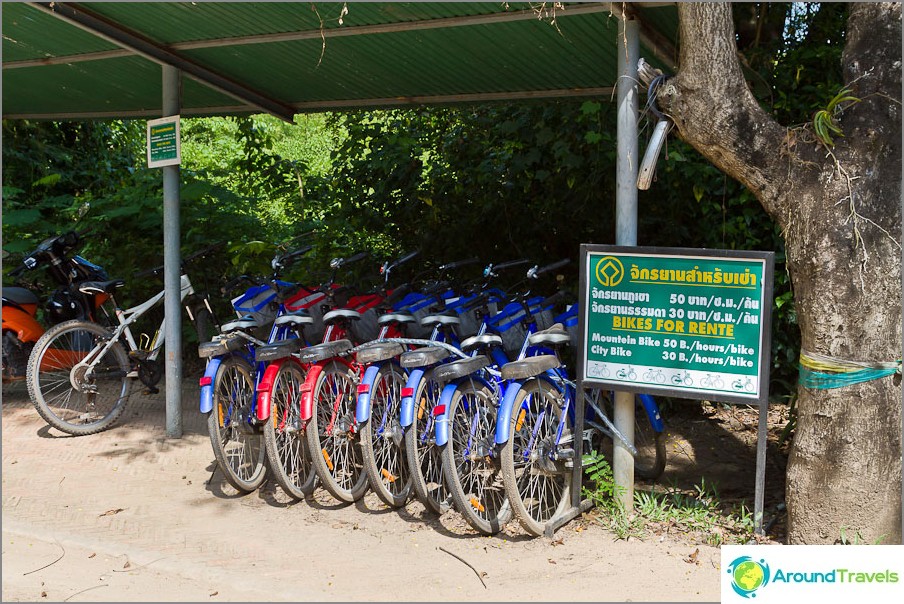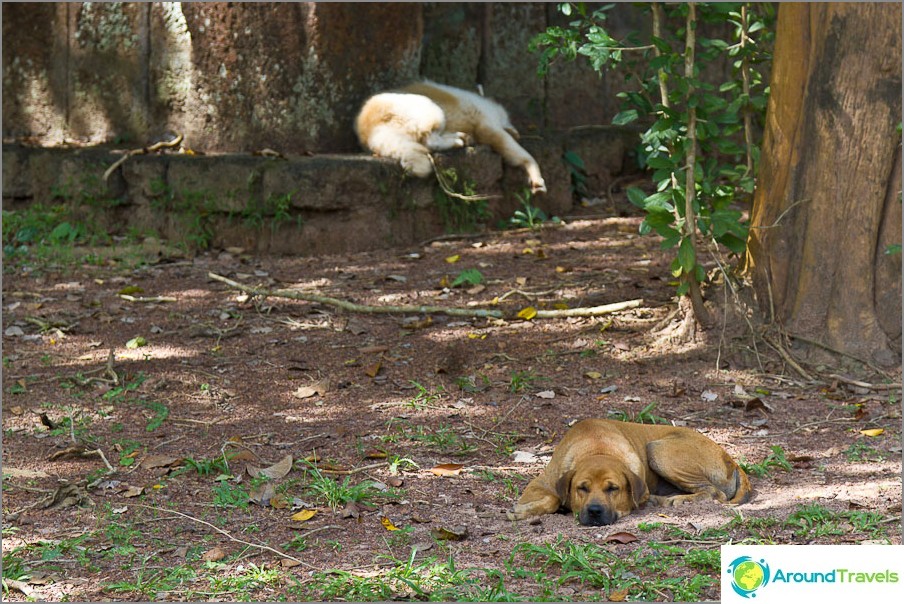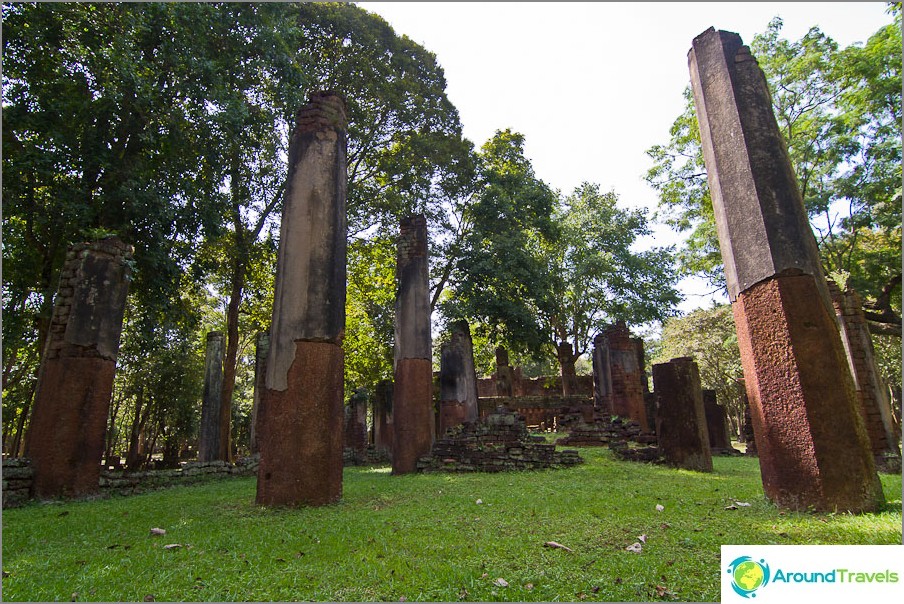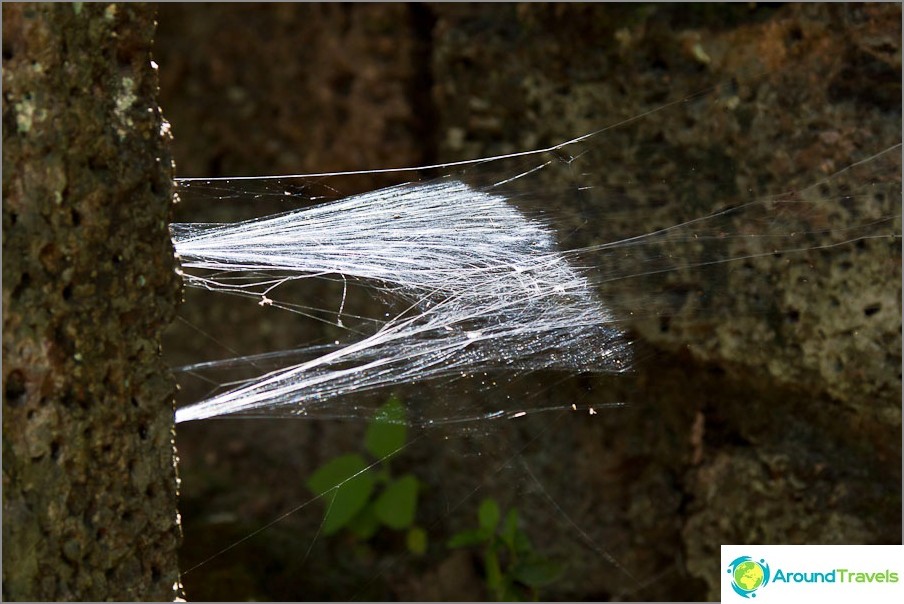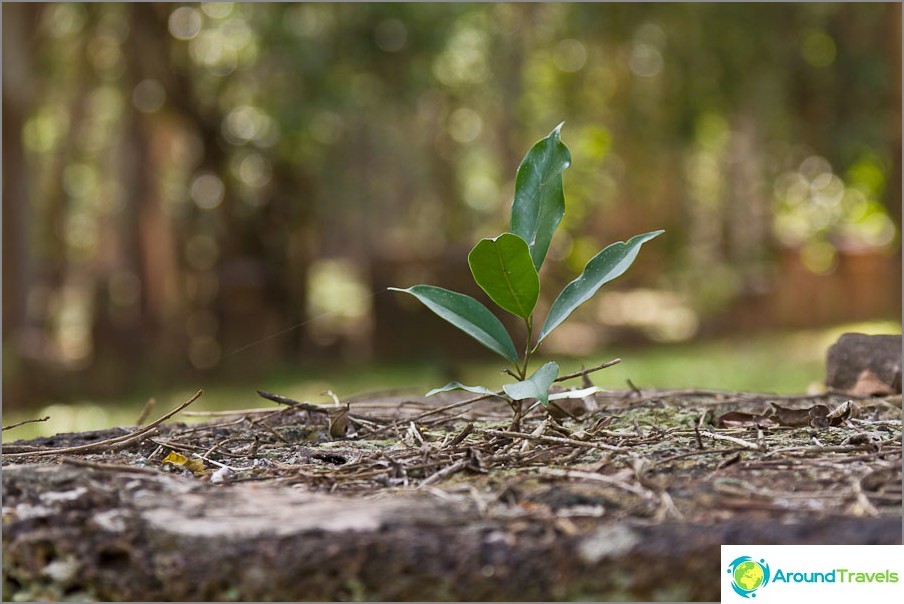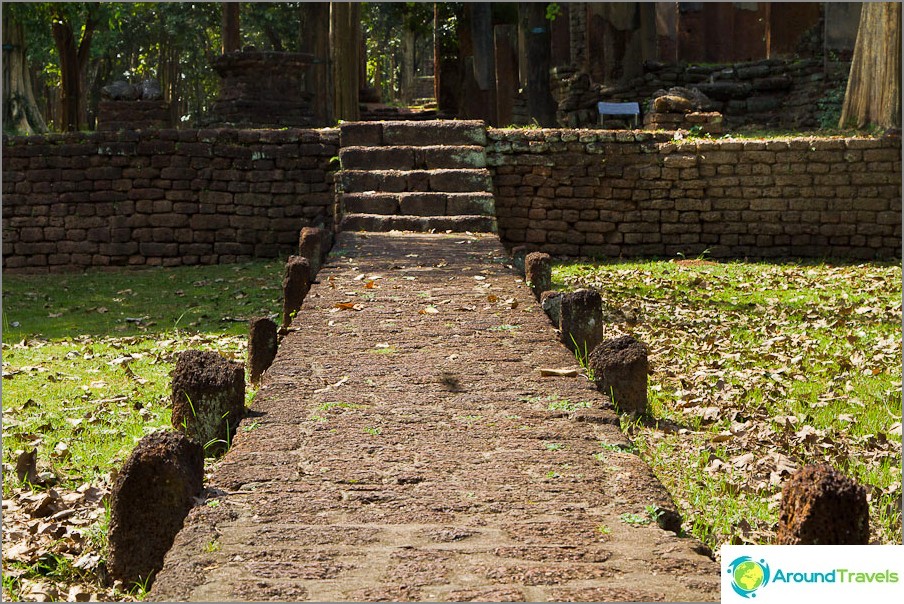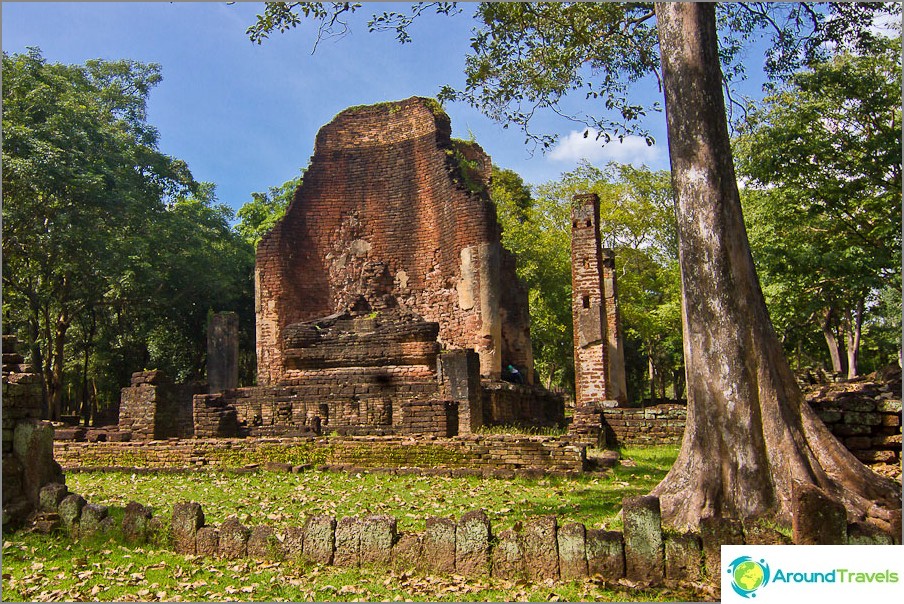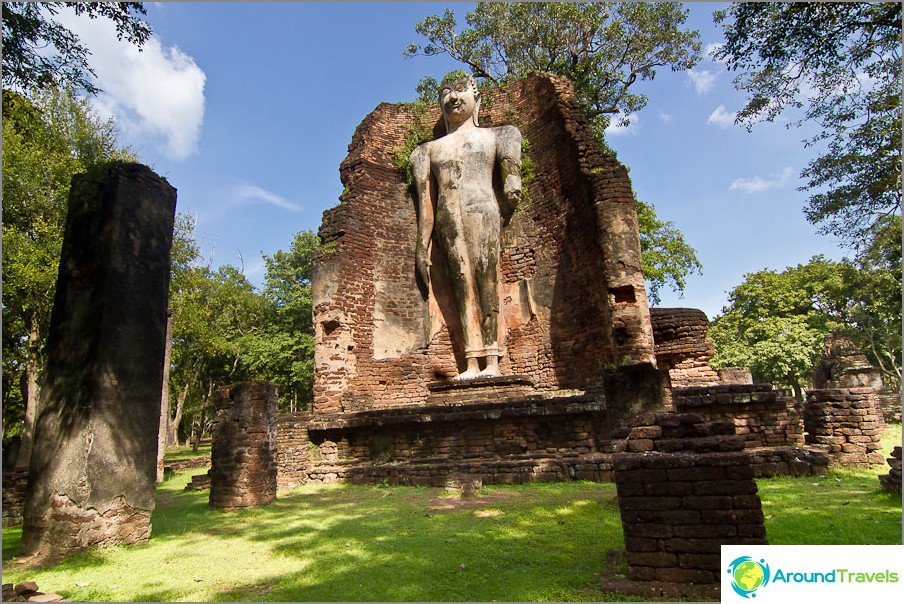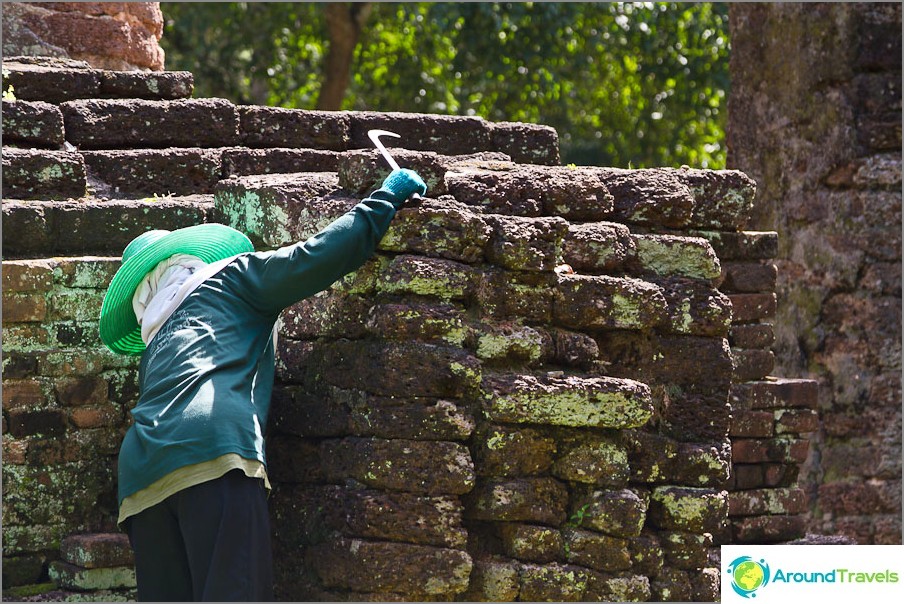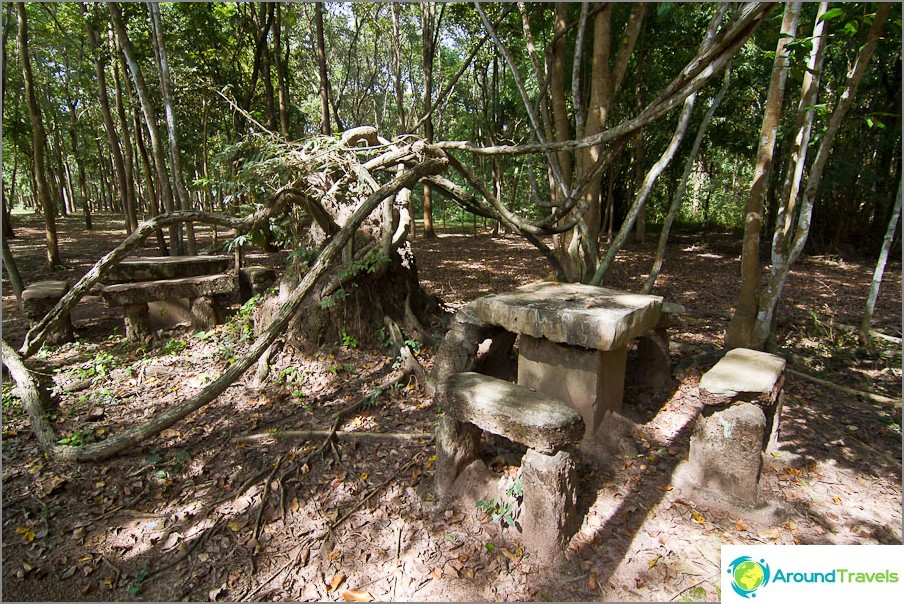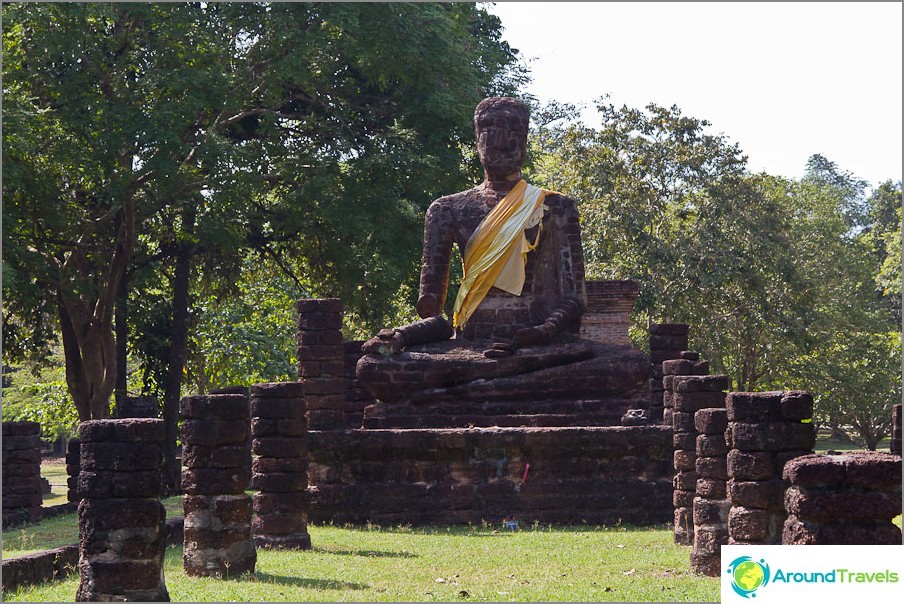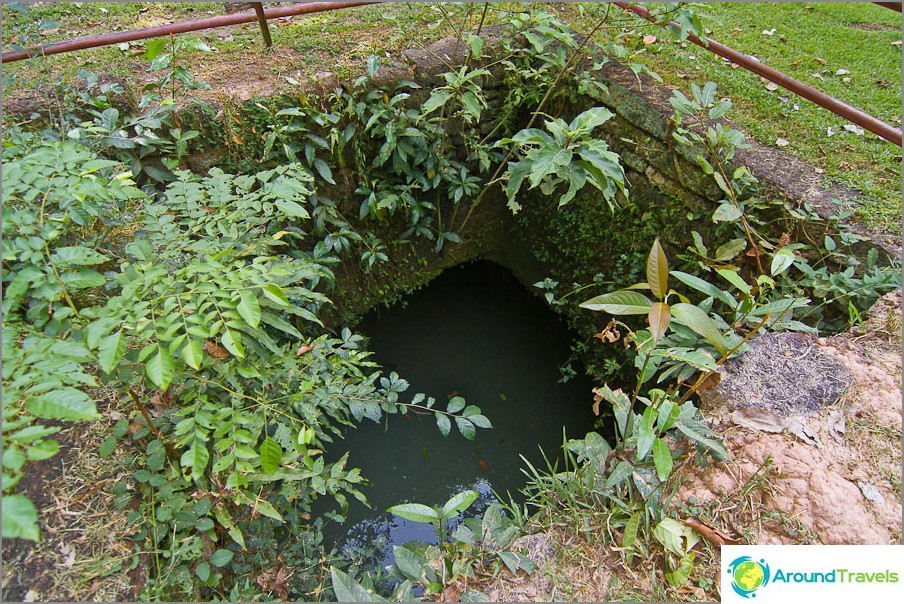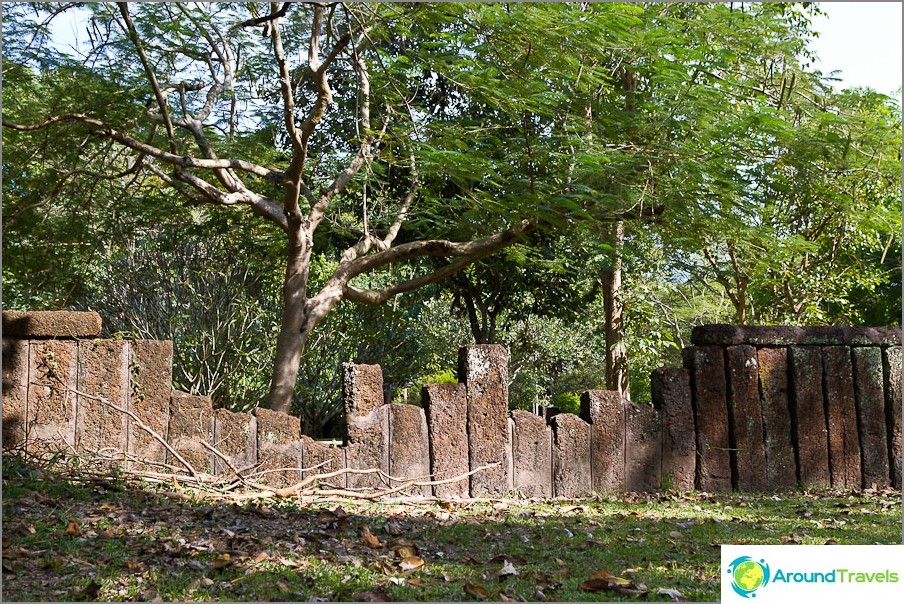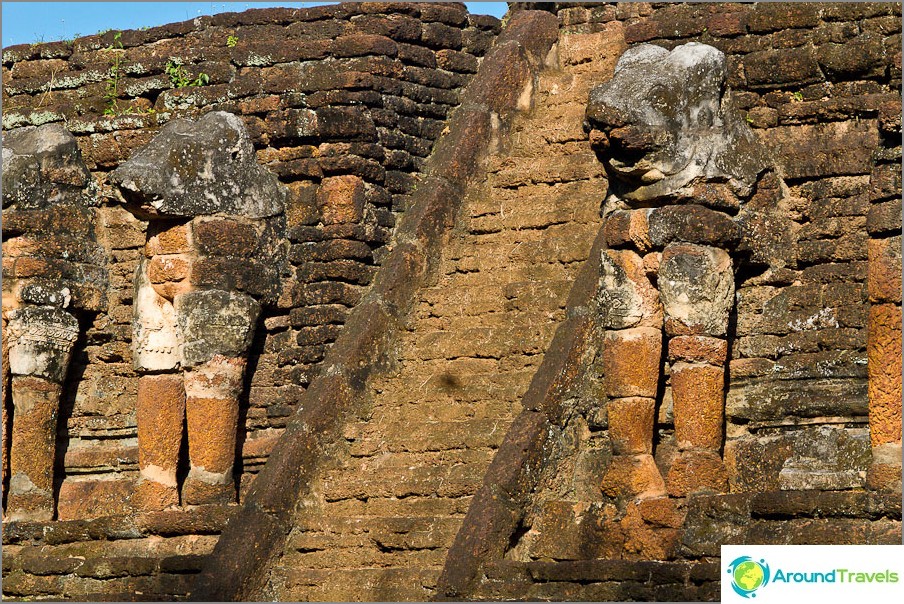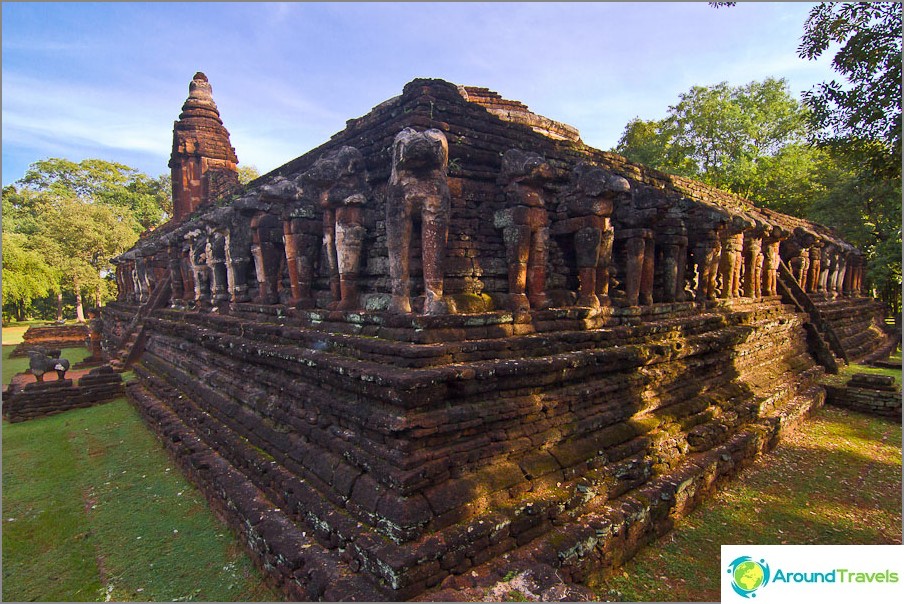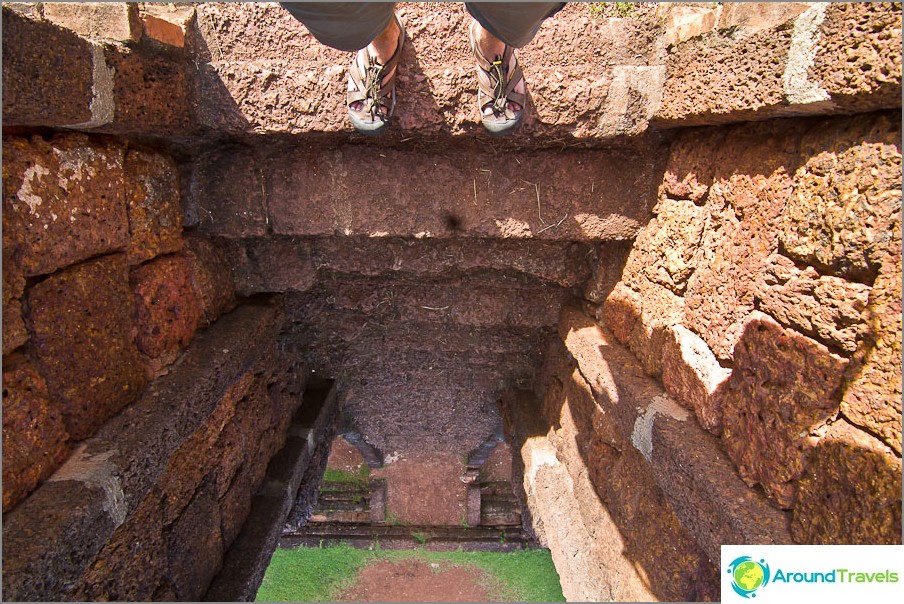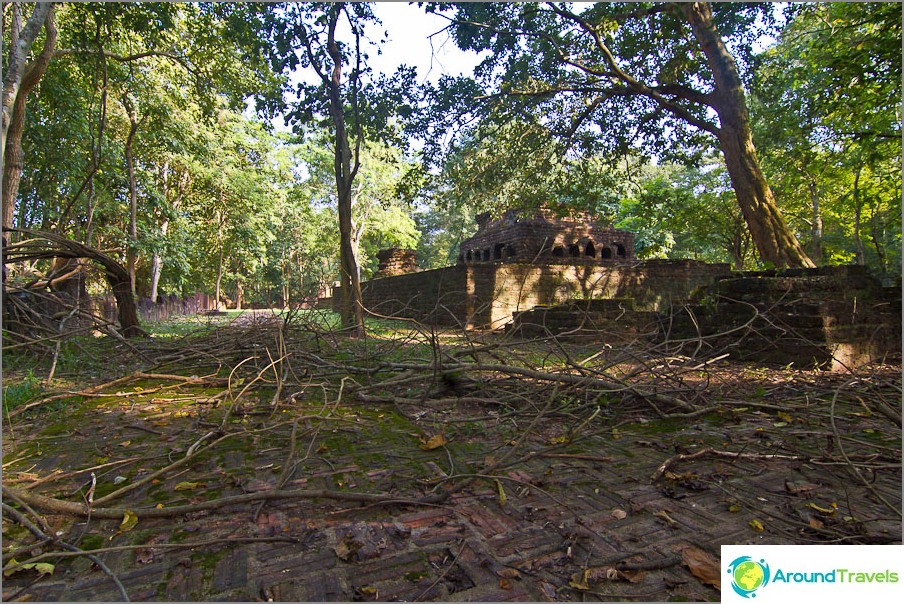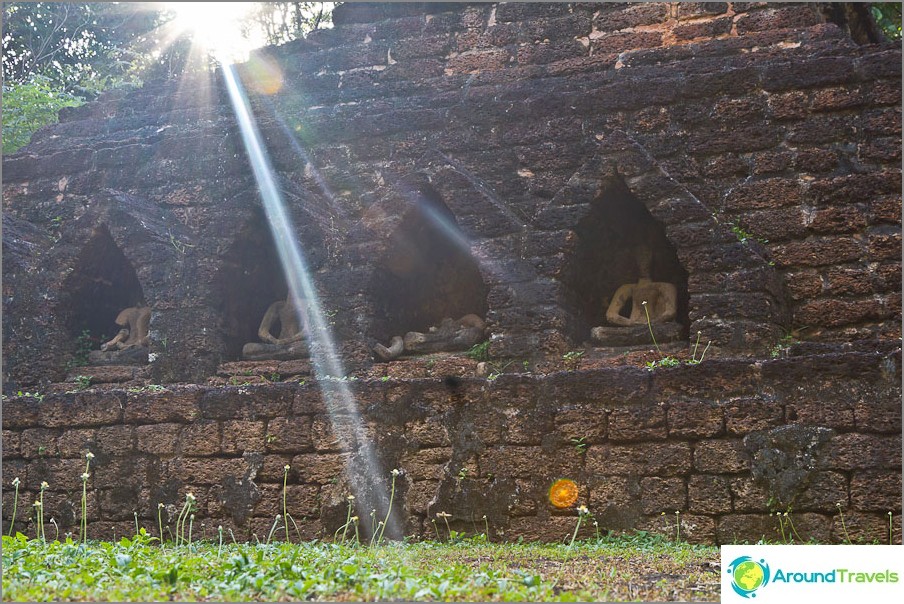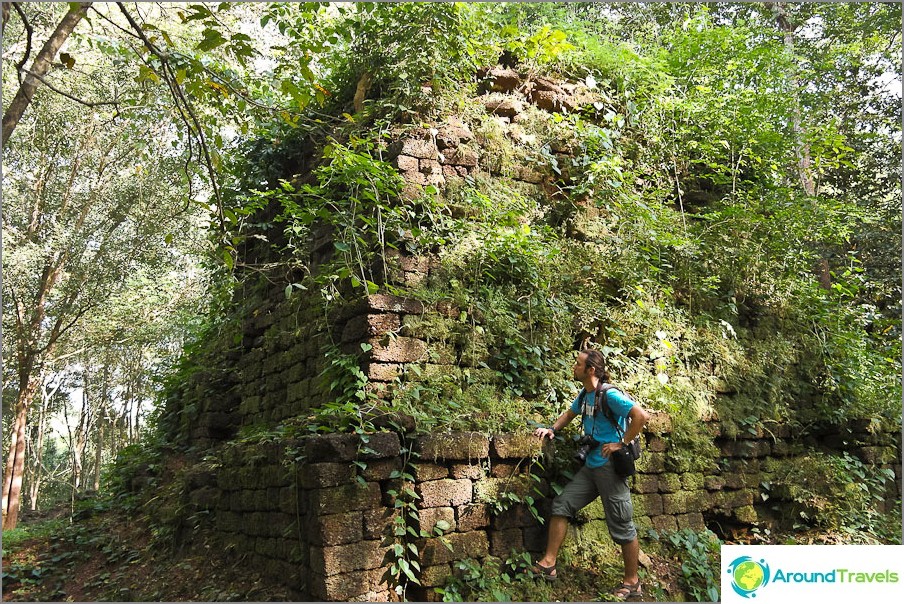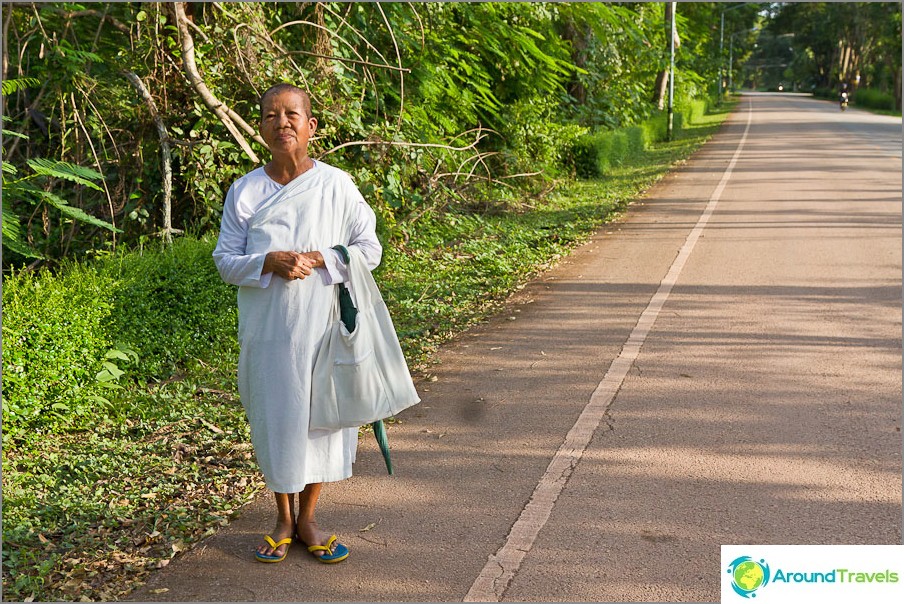 P.S. The word "hot" in the title is not mentioned by chance. Despite the shade of trees in the historical park, it seemed to me too hot, maybe not used to it yet (it was only a week after Moscow), or because there was not a breath of wind ...
Life hacking 1 - how to buy a good insurance

Choosing insurance is now unrealistically difficult, so to help all travelers, I compile a rating. To do this, I constantly monitor forums, study insurance contracts and use insurance by myself.

Life hacking 2 - how to find a hotel 20% cheaper

First, choose a hotel on Booking. They have a good offer base, but the prices are NOT the best! The same hotel can often be found 20% cheaper in other systems through the RoomGuru service.

Discount hotels