As a rule, wherever I am, I am almost always pleased with the place I have visited, since I do not build any expectations. Actually, on the hot springs next to Kampeng Pet I got, one might say, by chance and for the company,therefore no frustration. So there is nothing to do there, only if you suddenly miss the hot bath, then there may still be some meaning. However, with such a heat, which usually stands in Thailand, I think a rare foreigner will want to sit in hot water.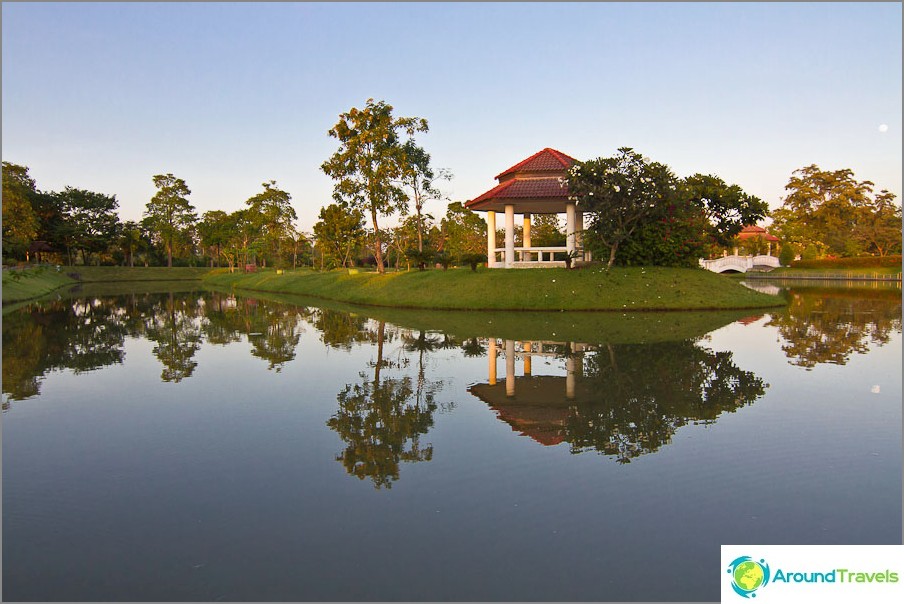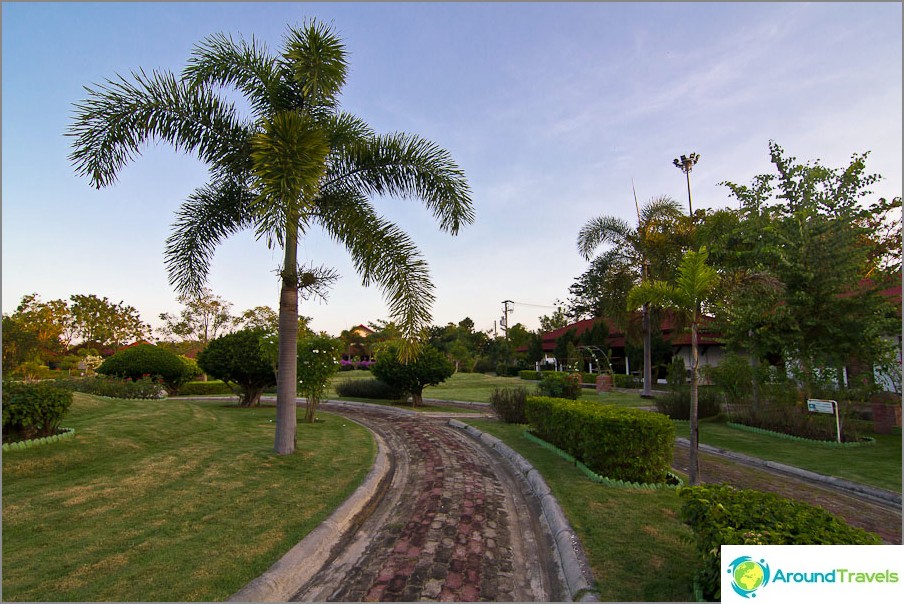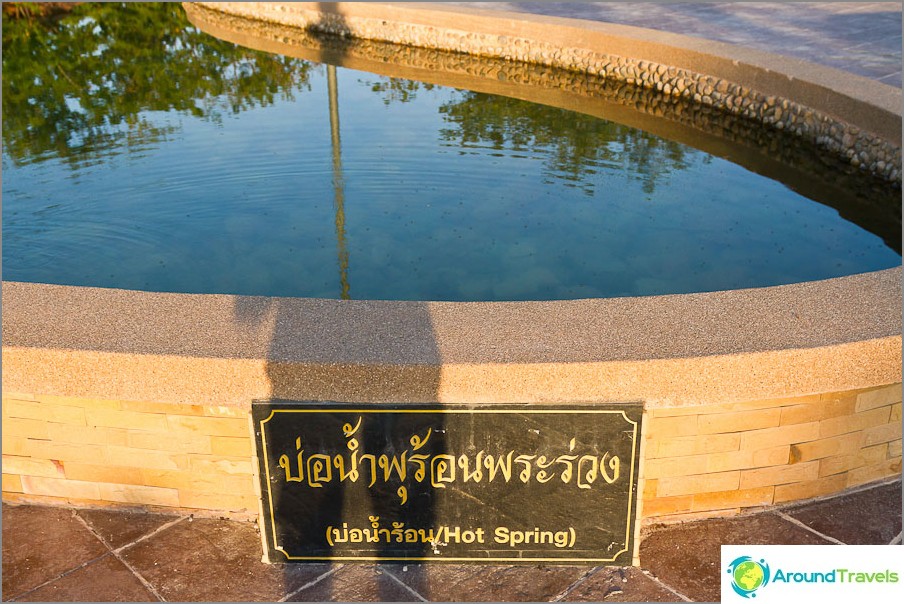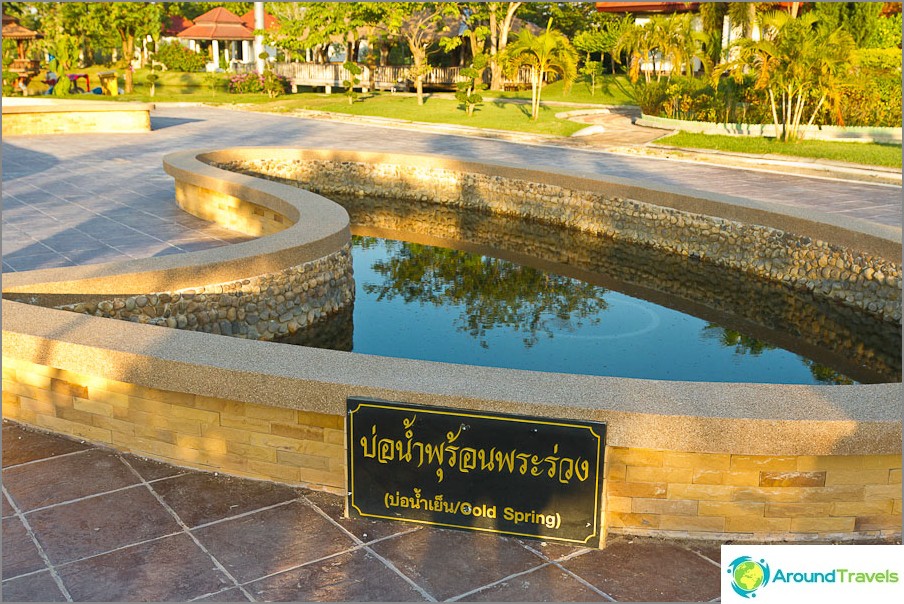 The place is fully cultivated and nothing naturalthere is not left in order to get visual impressions. The territory is a small park with houses, inside of which there are small pools filled with hot water. Visitors do it themselves and at the same time dilute it with cold at their discretion. Pleasure is inexpensive, something around 100 baht per hour for a house (or even less), where 4 people can easily fit.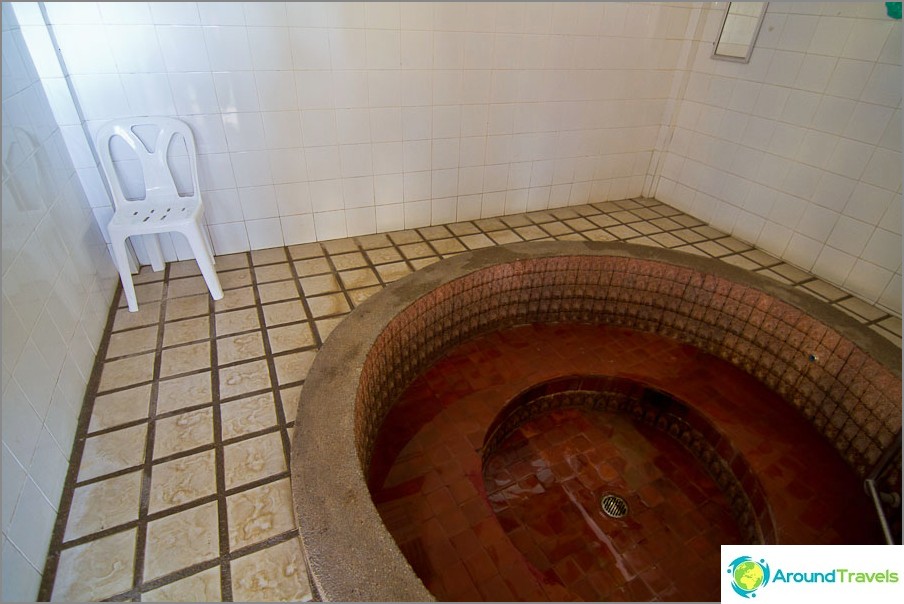 I did not go to this bath, and it is so hot. But he kicked his feet in an open and free pond, although I wouldn't say it was nice. I generally have a feeling (my companions have the same) that, despite the assurances of the Thais about the healing properties of water, most likely, it is the usual water itself without any healing properties. Perhaps it is simply heated somewhere and piped to its visitors. Well, at least in appearance, this water is the most ordinary, without taste, smell or color. So, it seems to me, it's worth going there only to lovers of baths, hot springs, or just passing by on the way to a more interesting place. The source is between historical park Kampeng Pet and Sukhothai Historical Park.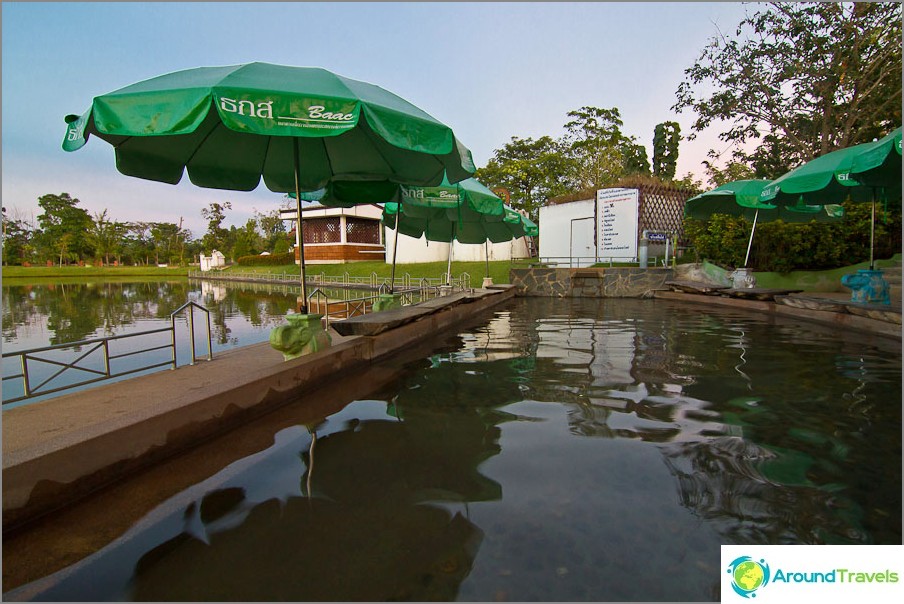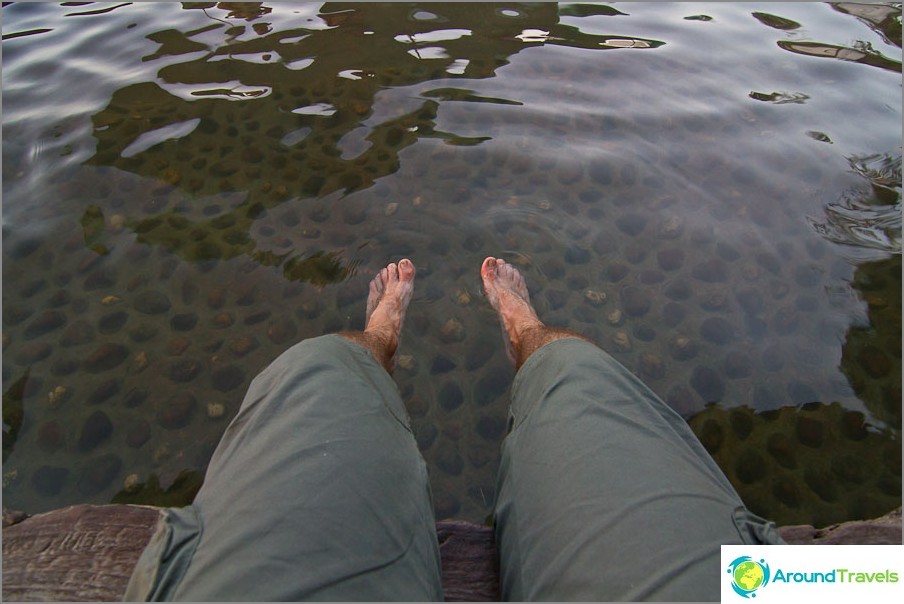 Hot spring - hot springs
Hot spring - hot springs
Read about sources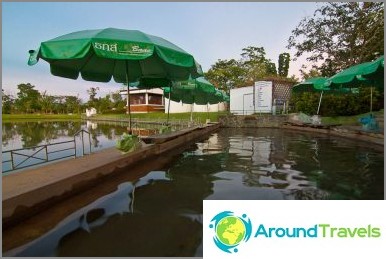 Read about sources
Life hacking 1 - how to buy a good insurance

Choosing insurance is now unrealistically difficult, so to help all travelers, I compile a rating. To do this, I constantly monitor forums, study insurance contracts and use insurance by myself.

Life hacking 2 - how to find a hotel 20% cheaper

First, choose a hotel on Booking. They have a good offer base, but the prices are NOT the best! The same hotel can often be found 20% cheaper in other systems through the RoomGuru service.

Discount hotels