Probably, if you go to the Czech Republic, then in the winter beforeMerry christmas Or in the summer, when it's warm and everything is green. For me, this is the 2 best periods for the trip. In the summer I will just go, but just before Christmas, I was just recently. I will try to tell you how it was, the more I visited not only in Prague, but also in several other cities, including very small ones.
My trip took place in the framework of the blog tourwhere I and several other people from other countries were officially invited from the Czech Ministry of Tourism. All the details on the link, a very interesting trip out.
The content of the article
Christmas in Prague
Probably Christmas in Prague is the most trivialwhat may happen to you when you travel to Europe. Well, you know, some travelers say "foo" when it comes to Prague. They say, too tourist, not real, and Christmas markets are not like the German. There are even trips to Dresden from Prague, where everything should be more Christmas, more colorful, more "toy". I do not argue, it is Germany, very often its towns, as from a box. However, Prague will also appeal to many. Do not listen to others, go and see for yourself whether it comes to you or not. I think it is always worth checking everything out in your own experience, otherwise you can listen to everyone, so you can stay at home in general.
I recommend to go to Christmas Prague, howeveras in any other city, 3 weeks before Christmas. The city will be already decorated, the markets are all deployed, the New Year's atmosphere is present, and there are not so many people yet. As an option, do not hang out in the heart of the central square, and choose the markets a little further away. But I noticed such a thing, that if walking in the center not at the weekend, then in the beginning and middle of December it is quite normal. Apparently on weekends the locals themselves are elected (or, for example, tourists from Germany come) and the people of darkness.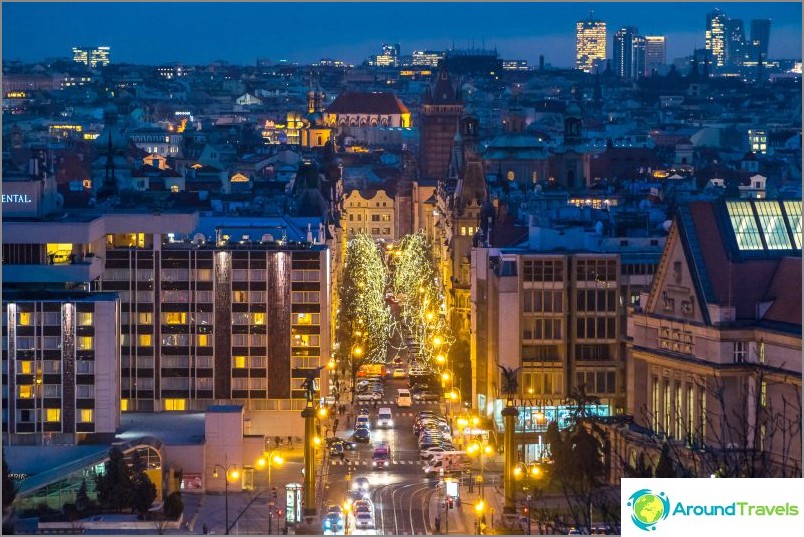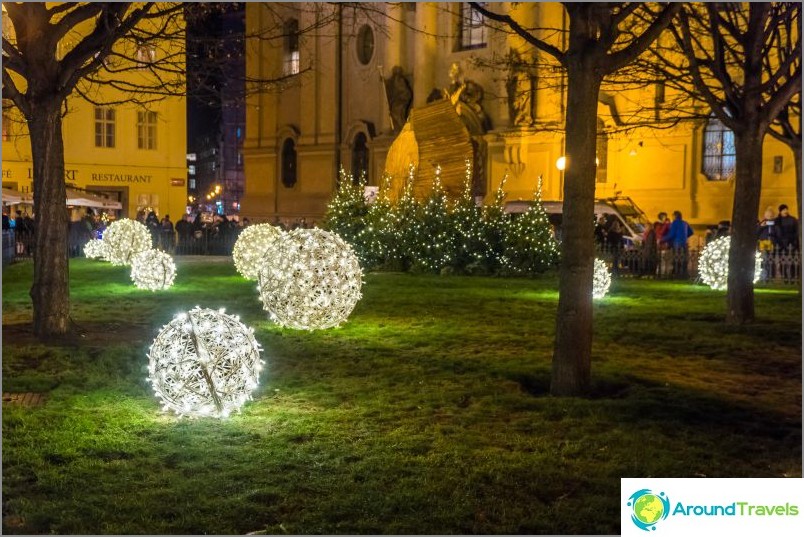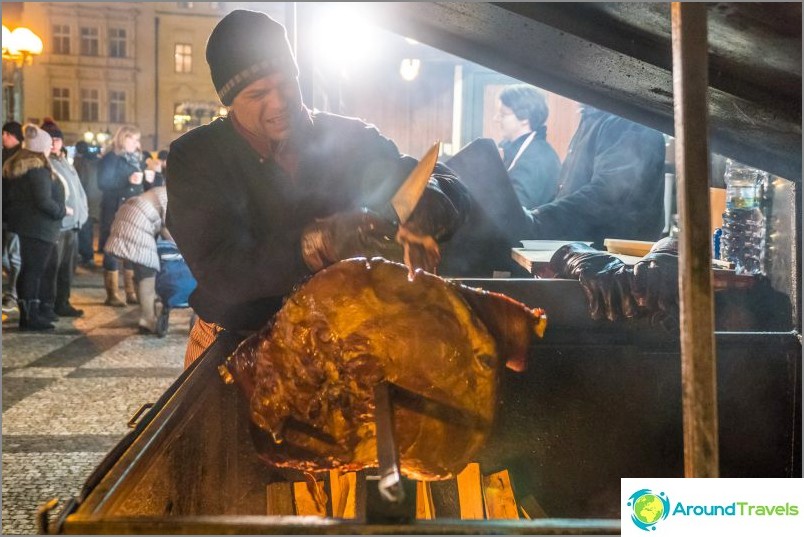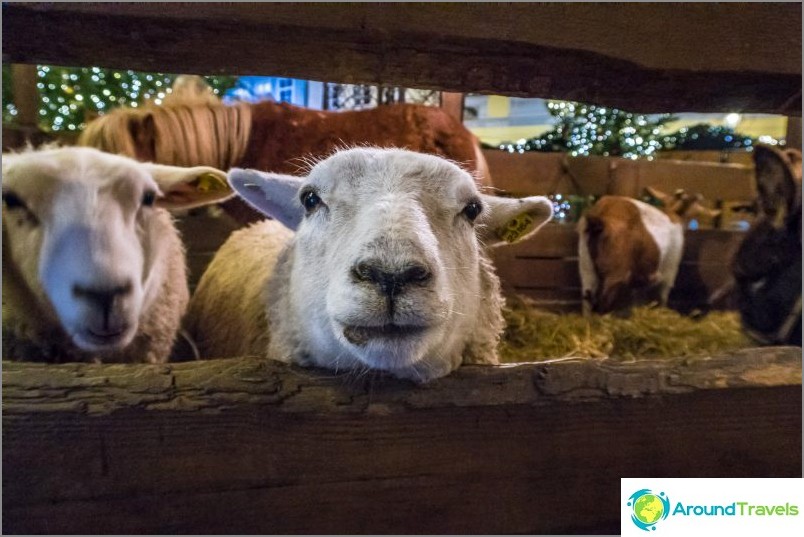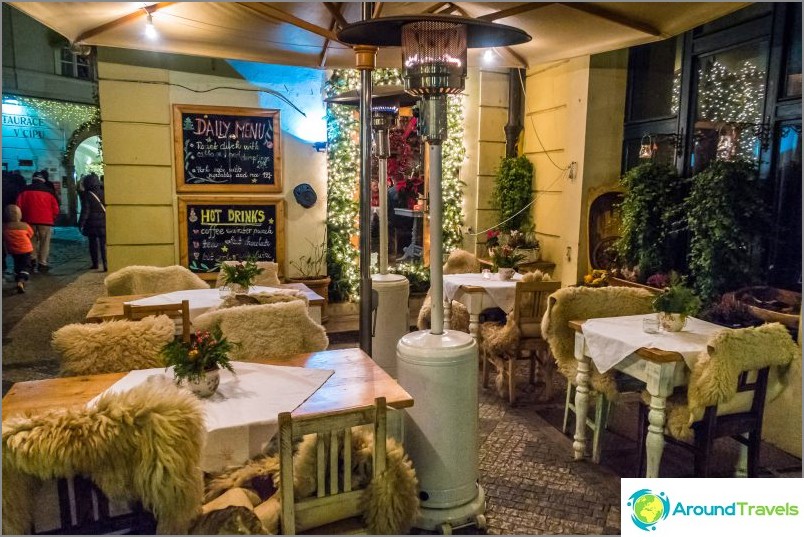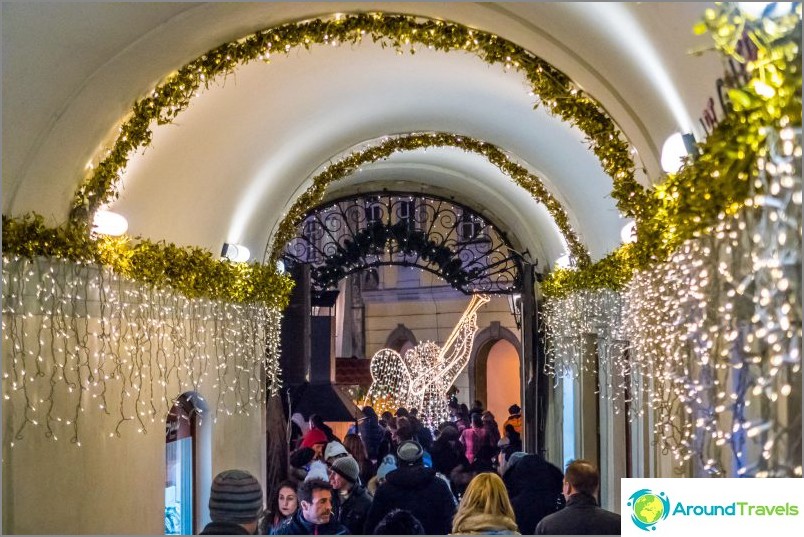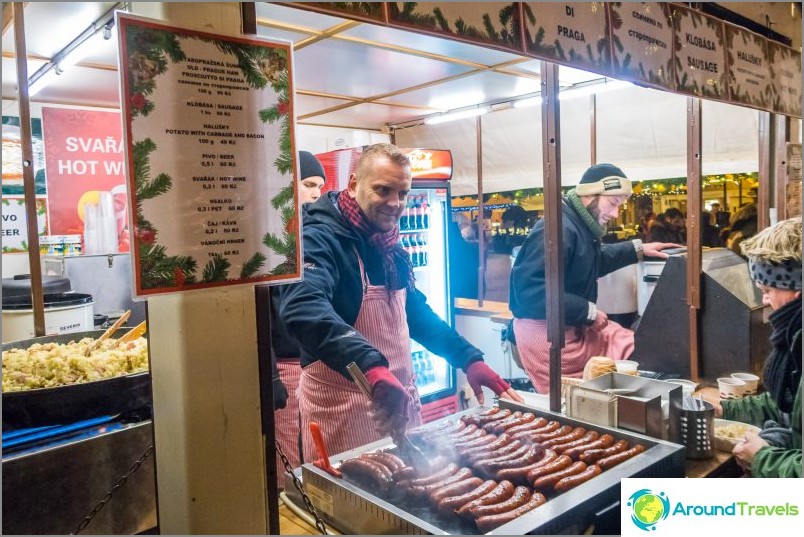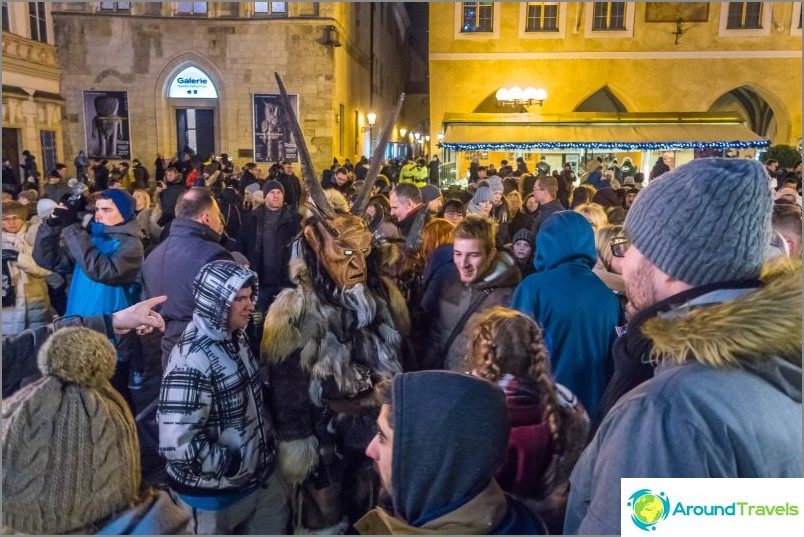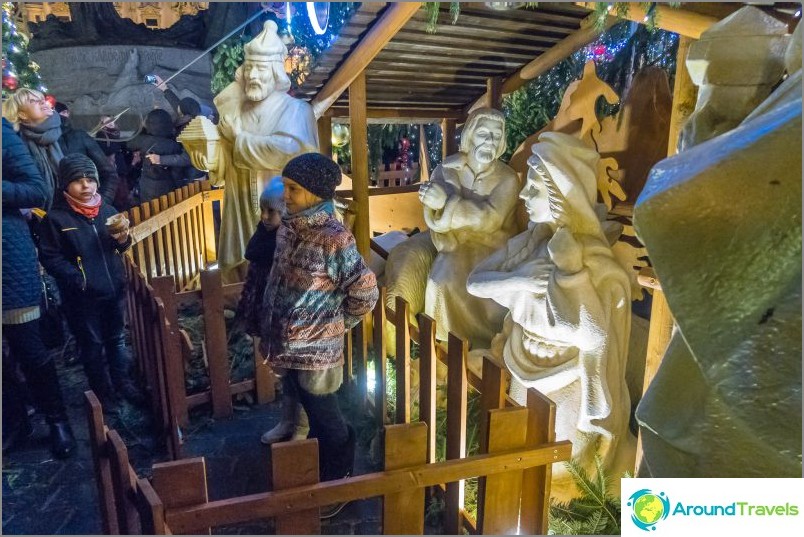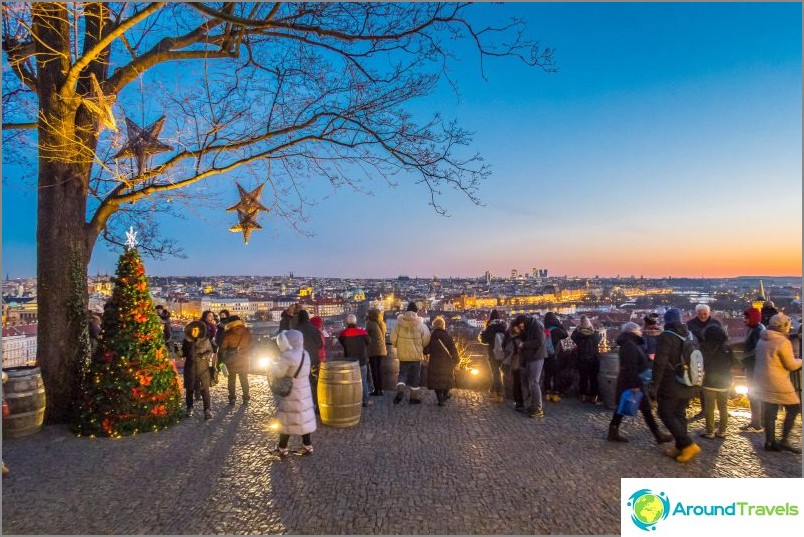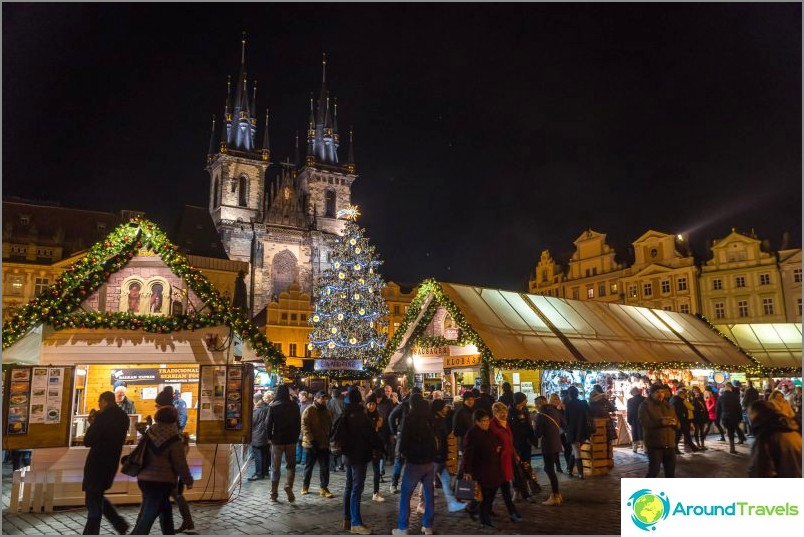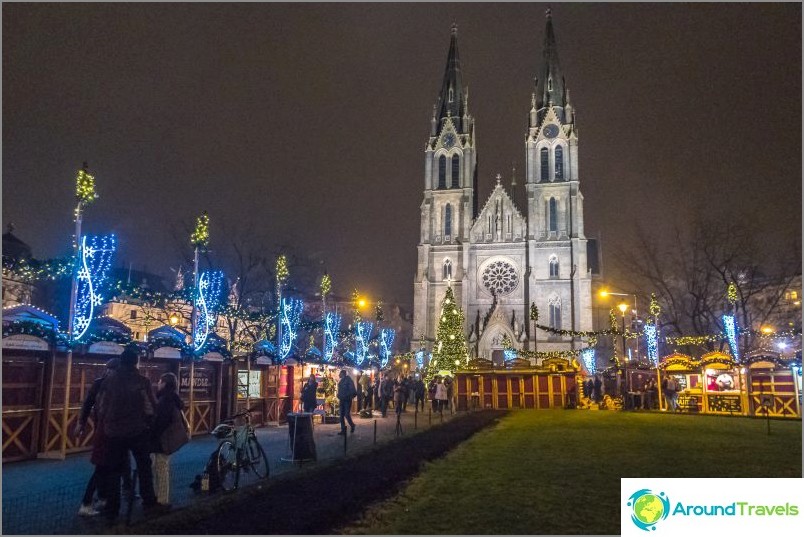 Christmas in Brno
Brno is the second largest city in the Czech Republic. Less crowded, less touristy, more spacious, and deprived of the attention of Russian tourists (if it is important to whom). But you know, to me personally, he seemed less well-dressed, and if anything, somehow simpler. The architecture is not so much as many would like to see. Whether the old city is much smaller in size, or in general there are more buildings in the functionalist style instead of baroque.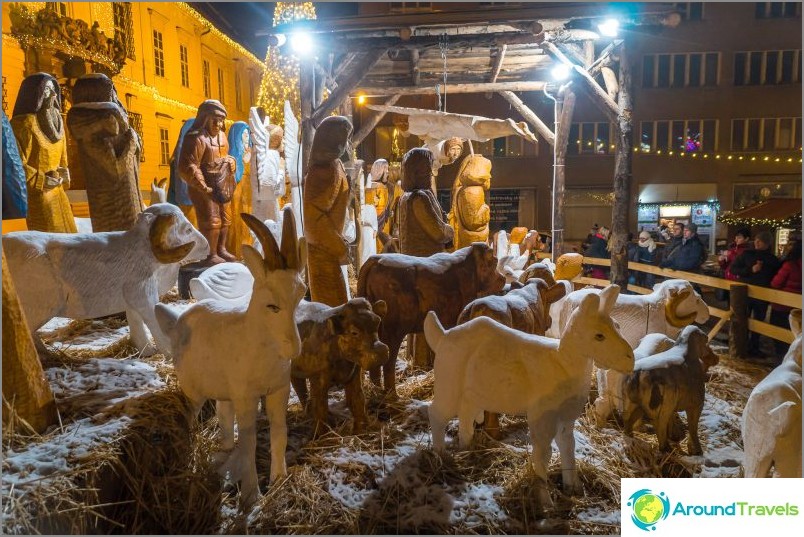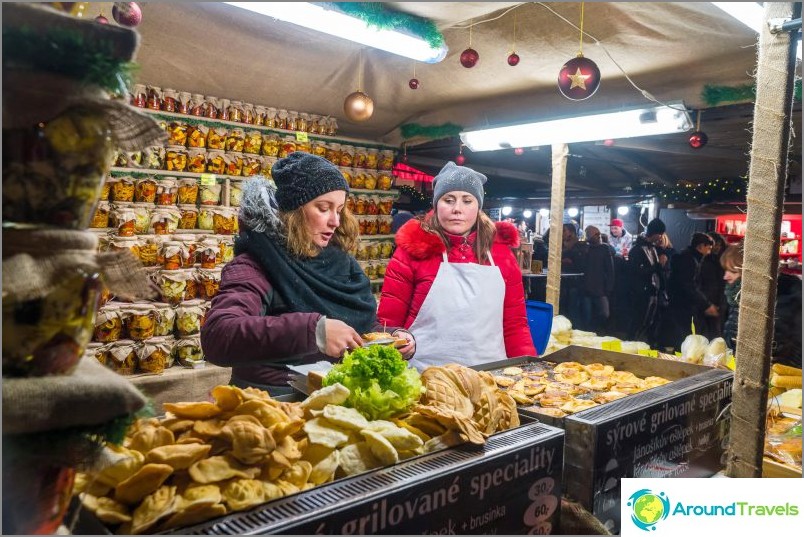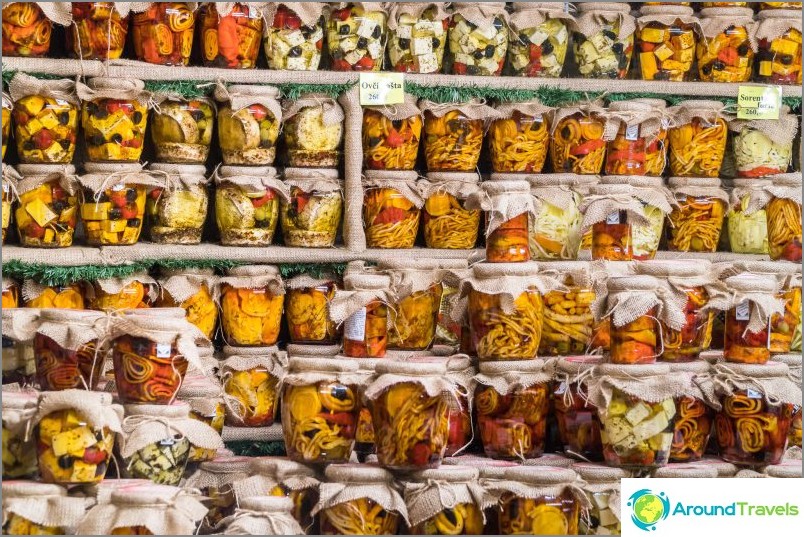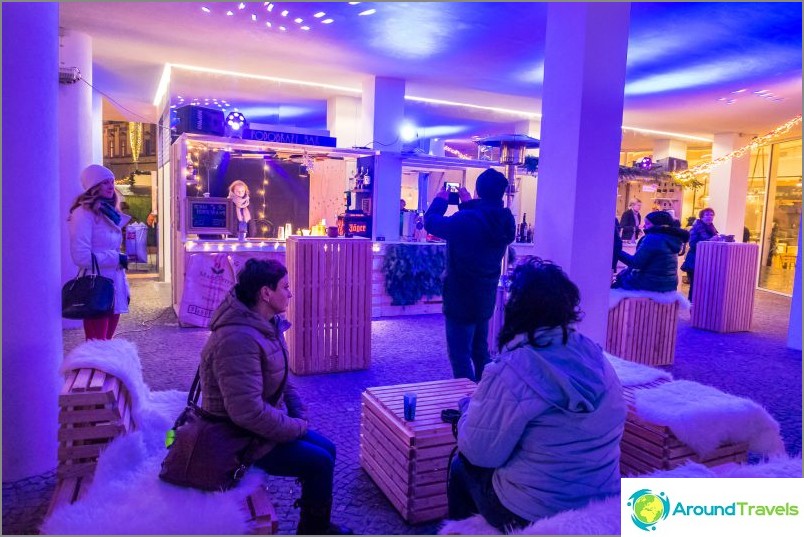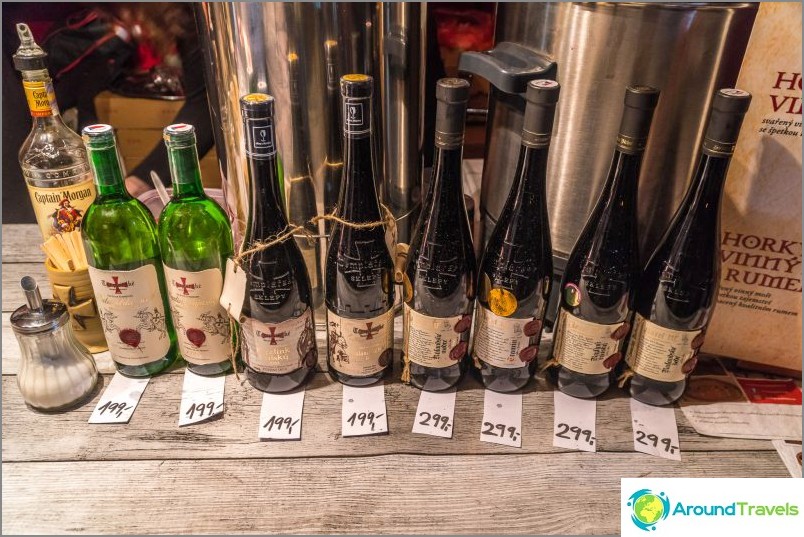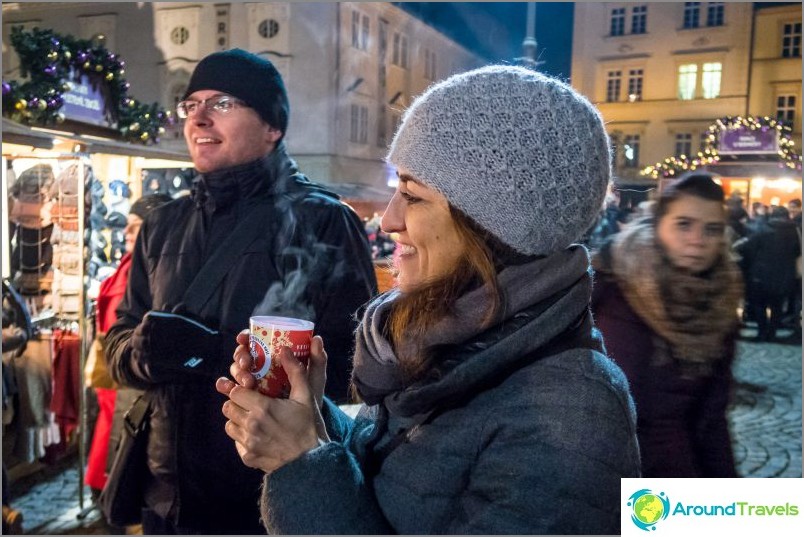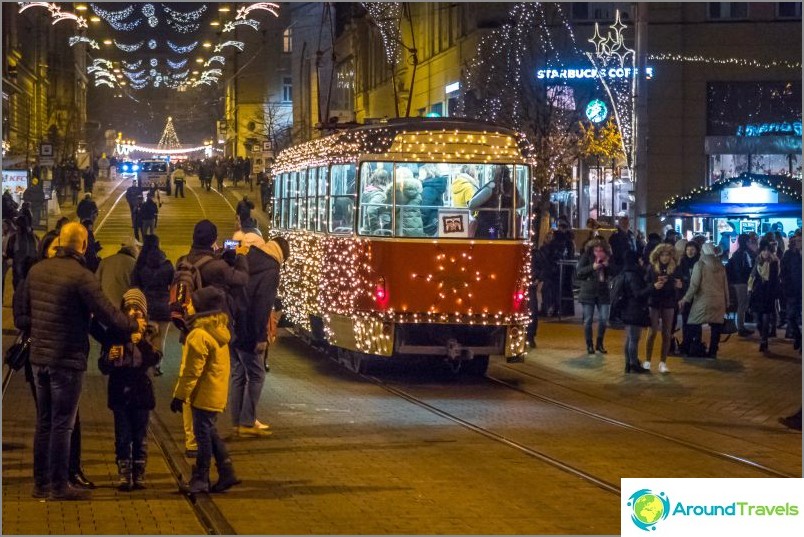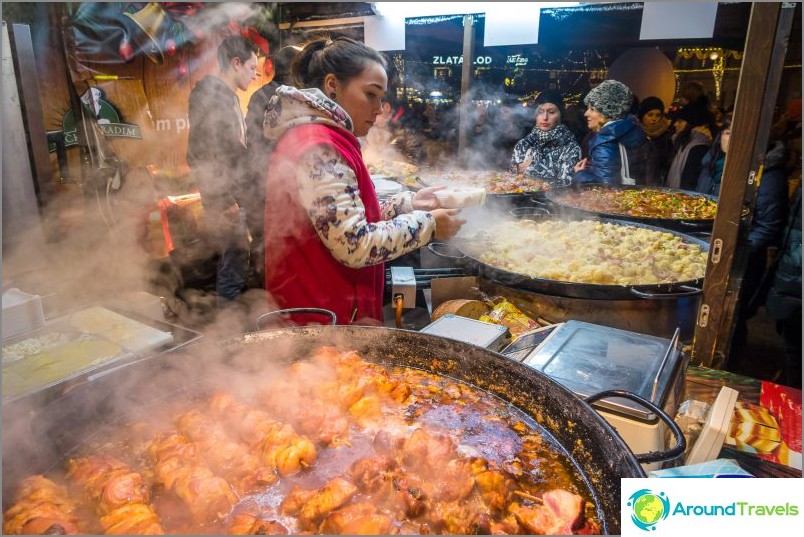 Christmas in Liberec
This city is even smaller than Brno. And so the old city can be bypassed in 30 minutes. If you are not interested in sights, then 1-2 days is enough for the eyes. But all small towns have their own charm. And in Liberec, I would recommend to climb at least to Ještěd, it's such a mountain with a tower, in which there is a restaurant and a hotel for several rooms. From there, the views are good and the architecture of the tower is unusual. I will write later about it separately. Romantic hotel, where it makes sense to spend the night at least one day.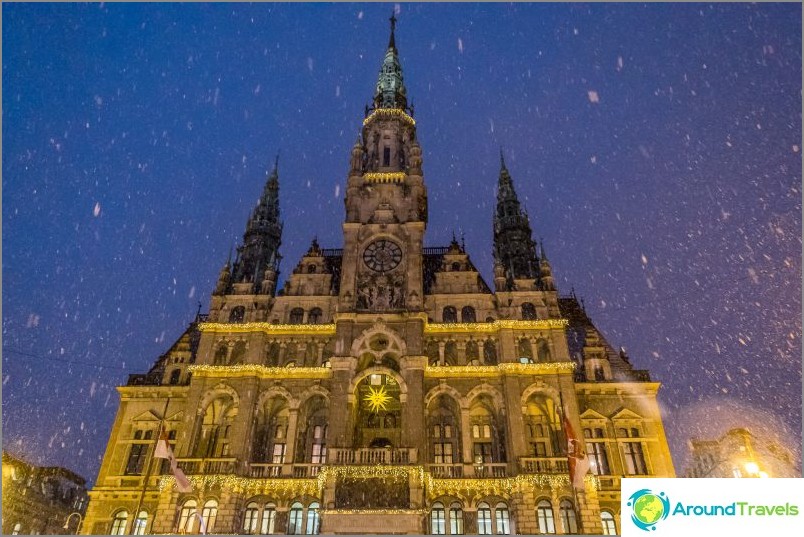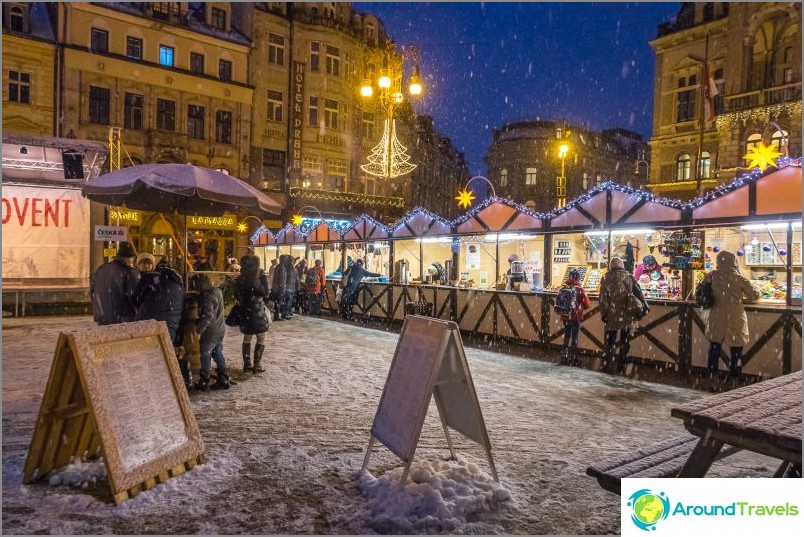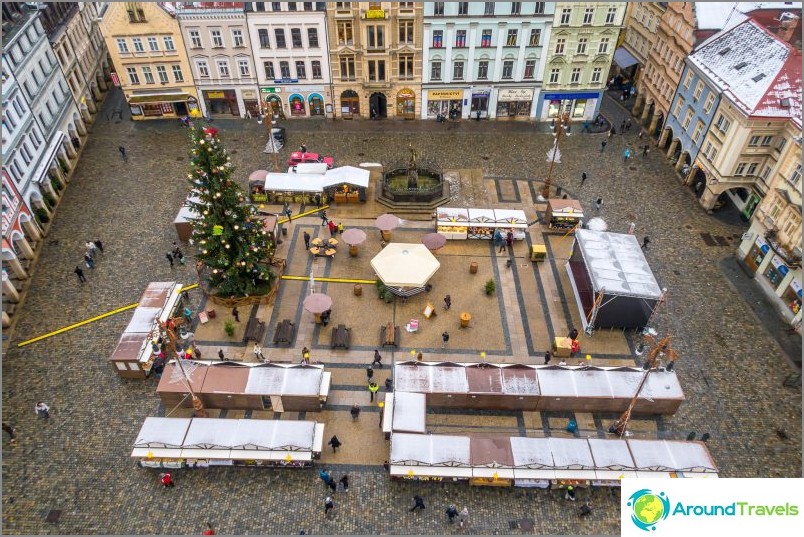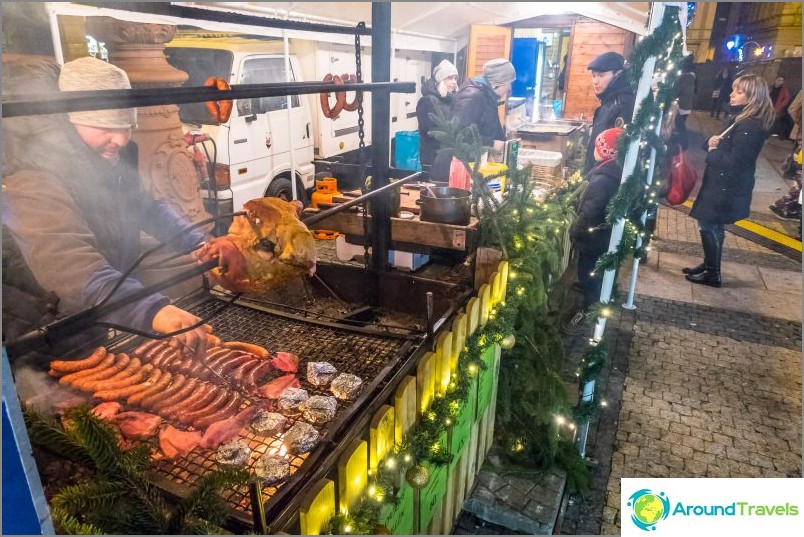 Christmas in Valasske Klobouki
And lovers of something authentic, calm, andnot at all tourist, it is worth visiting in very small towns, almost villages. For me, this city has become (become?) Valasske Klobouky, so far the name can not be uttered without a hint. About 5,000 people live there. I don't think that tourists are often there, especially Russians. But on Christmas there are going to a lot of local people from the surrounding villages and cities to the fair (in fact, the Christmas market). There was not a single tourist. It seemed to me that even the Czech tourists were not, but rather the residents. But there were a lot of people in the square.
Streakwood, various souvenirs, blacksmithhorse devils in different funny costumes. Well, and, of course, everything is so small, not pretentious. I personally really enjoyed this trip, given that we went there on this train from the museum. Once a year he goes on this route. I was told that there are steam locomotives in other provinces too, but nobody knows how to find out the specifics and buy tickets.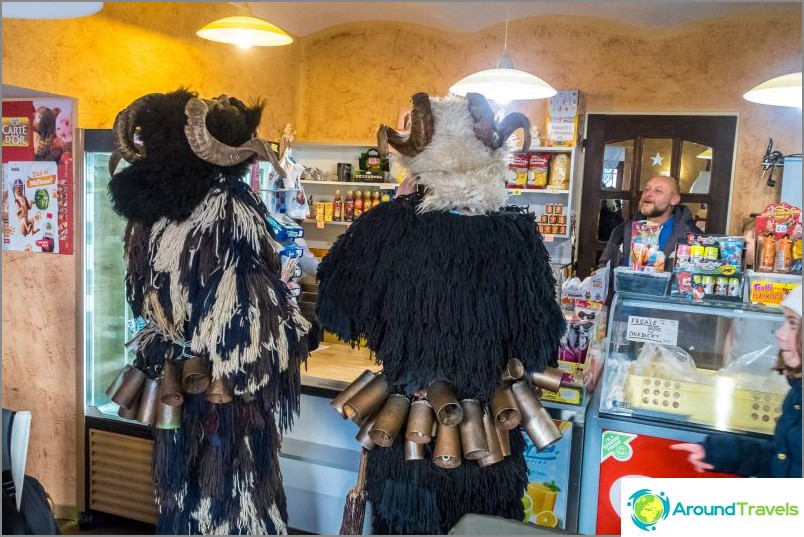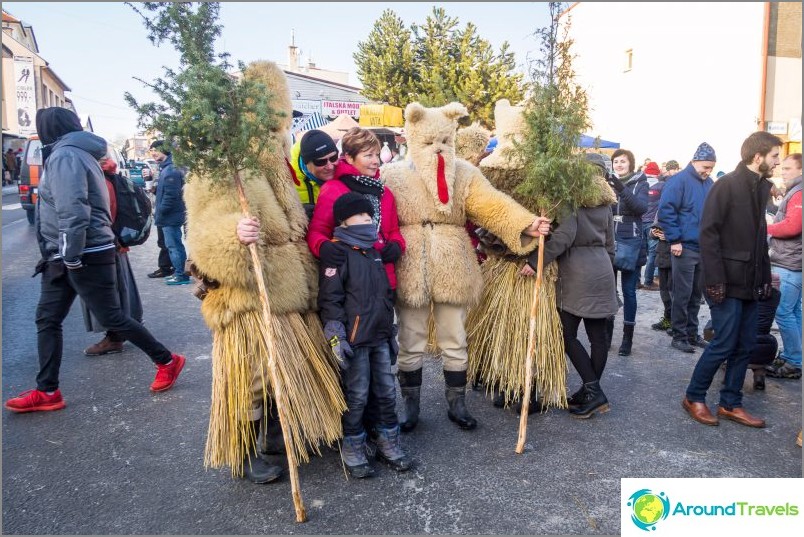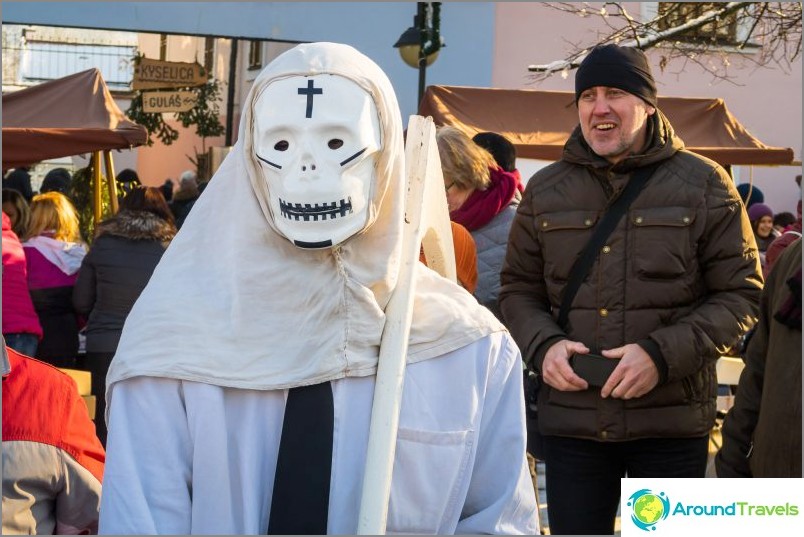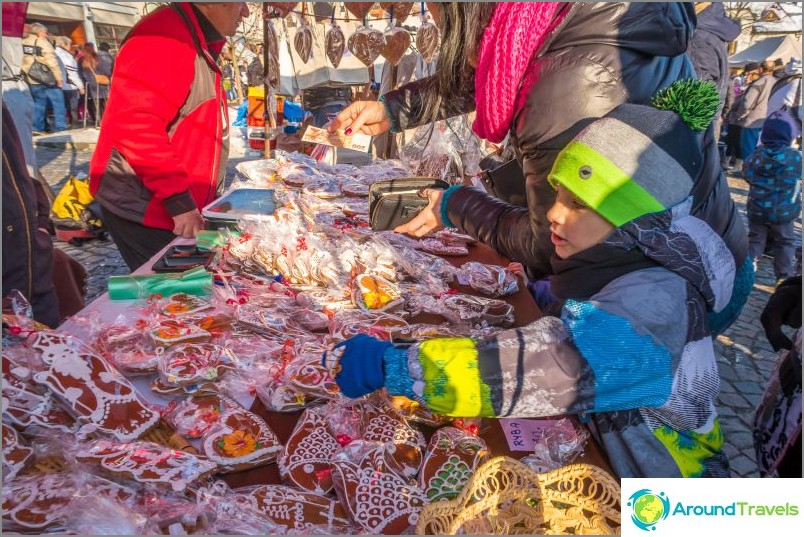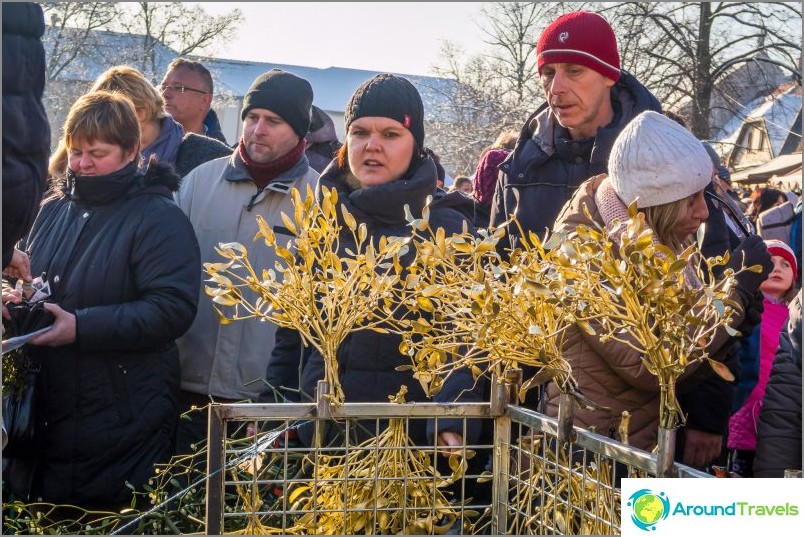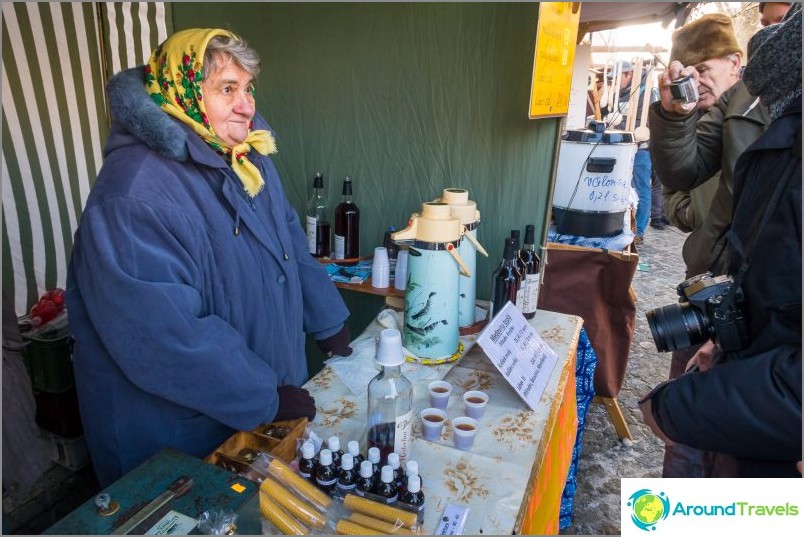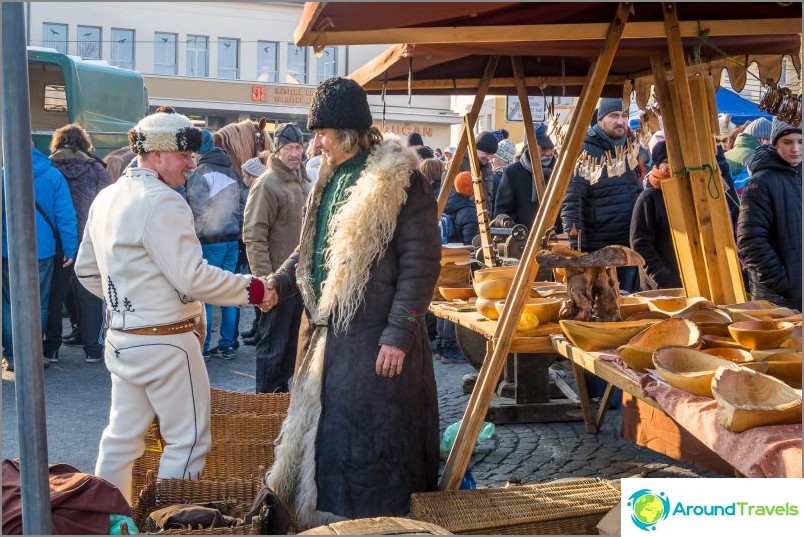 P.S. Were you on Christmas Eve in Europe?
Life hacking 1 - how to buy a good insurance

Choosing insurance is now unrealistically difficult, so to help all travelers, I compile a rating. To do this, I constantly monitor forums, study insurance contracts and use insurance by myself.

Life hacking 2 - how to find a hotel 20% cheaper

First, choose a hotel on Booking. They have a good offer base, but the prices are NOT the best! The same hotel can often be found 20% cheaper in other systems through the RoomGuru service.

Discount hotels