Fresh review of the application for insurance of Sberbank. Normal, which is with Europ Assistance, and not with Mondial. As always, personal experience, I have documented everything, now I am sharing with you.
Of course, the case is not serious, but still checking how this or that insurance and specific assurance work. But you know, I really would not like to have serious cases, I already had enough.
The content of the article
How Europ Assistance worked
Here is my life hackhow to get an annual insurance from Sberbank for 90 days only 3,700 rubles. If less days, then, accordingly, will be cheaper.
It was in Chiang Mai, otitis or something like that -nose stuffed, ear stuffed and some noise in it. Karoche, not fatal, but when it lasts for several days, it begins to strain, given that otitis media is insidious and then you can get a lot of complications up to hospitalization.
So. Friday night, 21.45. I call in Europ Assistance with Skype, I dial immediately. They asked what insurance company, my data and data of the policy, the city of residence and what a complaint. They clarified what date the policy was purchased and when they entered Thailand, but they did not ask to send a scan of a passport with a border stamp. Then they said that the organization of assistance will take about an hour. They will call the local Thai number, which I dictated to them.
The conversation took 4 minutes. Spent 10 cents, ridiculous price. The price from Skype was 2 times cheaper than with Viber. Never call from a Russian sim card. Every time I read reviews about the fact that there were thousands of rubles spent on calls and amazed. Why? Read my post How to call to Russia from abroad.
After 45 minutes, a text message arrives that they are asked to wait until the morning. Hmm, as written in the reviews, slowly. Not dying, wait no problem.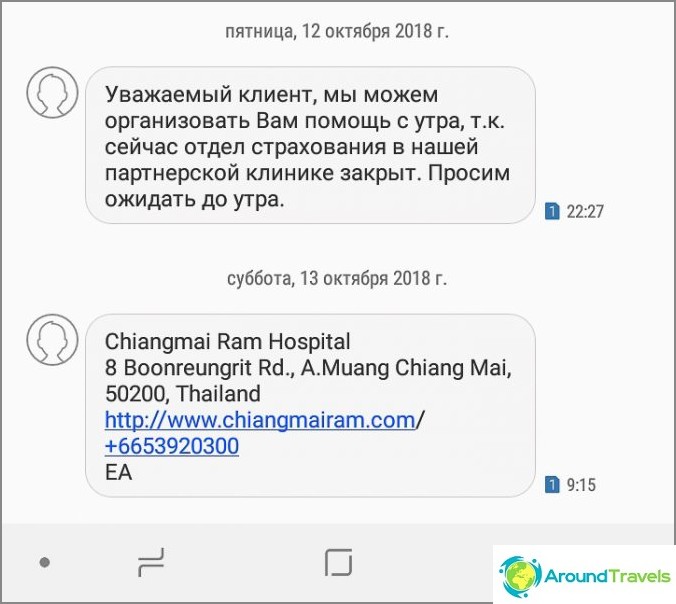 I call back myself next morning. Operator - they say, we have already called you, found a hospital, but your phone was not available, now let's drop the address of the hospital in SMS. Okay, figs with you, the phone I know for sure that I did not turn it off and it was available. But, really, within 5 minutes after my call, I received an SMS to a Thai number.
Chiangmai Ram Hospital. 8 Boonreungrit Rd., A. Muang Chiang Mai, 50200, Thailand. http://www.chiangmairam.com/, +6653920300. EA
Visit to Chiangmai Ram Hospital
Hospital network level Bangkok Hospital, that ismasthead, so that's all right. I googled where it was, and it turned out very conveniently, right in the center of the city near the square, where I could walk for about 20 minutes, I don't even need to take a taxi.
When I came to the hospital, the letter of guaranteealready been at the reception! Honestly, I did not expect that everything will be so prompt. It happened that with the insurance class above, I had to call the insurance company from the hospital and ask to send the guarantee quickly. By the way, I looked into the letter while I made out the documents, and it was written there that 100 bucks to the reception was covered immediately, without any approval.
A passport or money as a deposit was not taken, this is also a plus of insurance karma.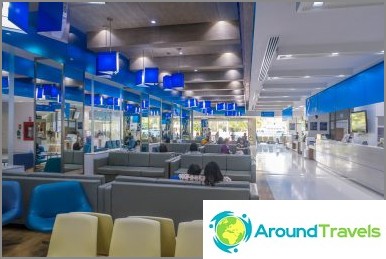 Chiangmai Ram Hospital
Normal modern hospital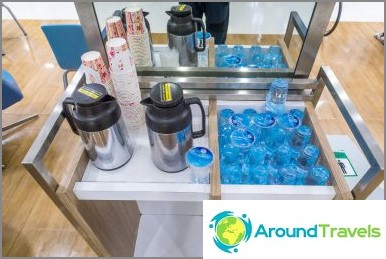 Free water, coffee and tea
Then everything is standard - temperature measurement,pressure weight. After visiting the doctor. I did not expect anything anywhere. Well, the maximum in line to the ENT sat for 5 minutes. And it is good that they sent immediately to the ENT, or they could have sent the therapist first.
The doctor spoke normal English, so IHe told everything without problems, he looked at his ear and said that everything was not so bad, after which he prescribed pills: antibiotics, painkillers, and from a stuffy nose. The doctor said that if he did not help, then he would have to come in another week.
Then I went to the cashier, where I signed a paper that the insurance pays for everything. And then in the next window in the pharmacy I received all the medicines prescribed for me with signatures, when and how much to take.
My medicine bag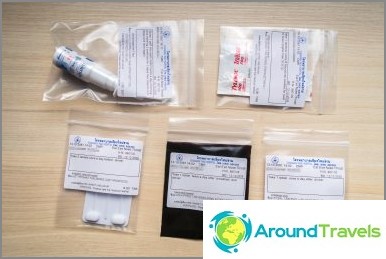 Pills given out more than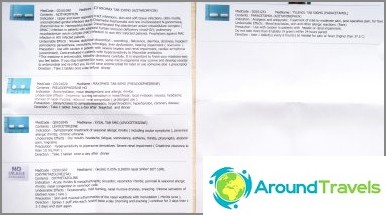 For each drug detailed description
4 days after the visit, the assistant called my Thai number and asked how the reception went, asked me for money for visiting the hospital or my passport as a deposit, my health, etc.
My review of Sberbank insurance
For a doctor's visit, examination of a nurse and medication, the bill was 3218 baht.
The cost of insurance is completely out, because sheabout as much cost. Only I have 2 more months of travel ahead and you can safely use insurance in other insurance cases. Another appeal and I'm already leaving in plus.
Order insurance at a discount>
I do not argue, you could go buy medicines yourselffor 1000 baht, most heal, but I need it? And if complications or hospitalization? Honestly, I am not a fan of self-treatment, if it is not about a headache or just about a mild cold. But that's, of course, everyone decides for himself.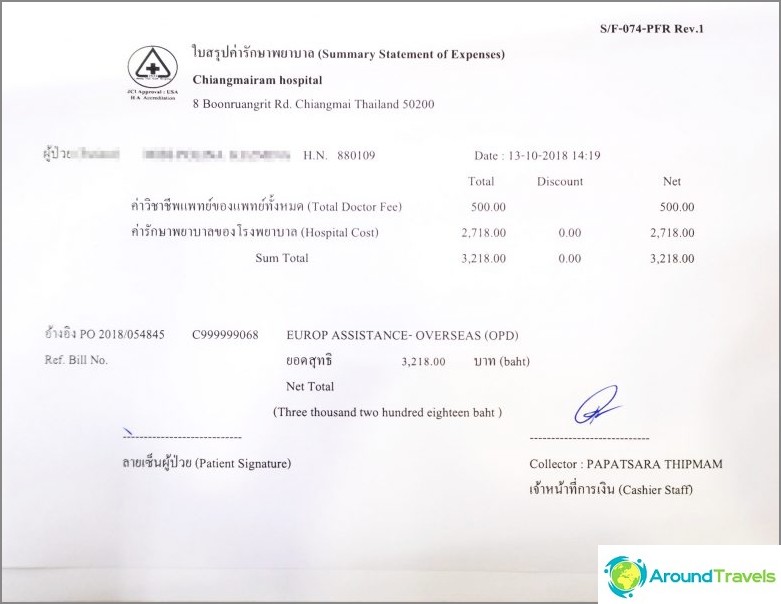 Here is such a positive review turned outSberbank traveler insurance. There is really nothing to complain about, except that they could not give me a doctor right away in the evening. But the situation was not critical.
It may well be that in the south of Thailand, wheremuch more tourists and, accordingly, appeals, the situation will be worse. And then I was "lucky" to get sick with this insurance only to the north. In the past years, there was experience in Hua Hin (sent to Bangkok Hospital) and in Bangkok (sent to Vejthani Hospital), both hospitals are good.
P.S. If who used on Phuket, Samui, Pattaya, tell. Interesting.
Life hacking 1 - how to buy a good insurance

Choosing insurance is now unrealistically difficult, so to help all travelers, I compile a rating. To do this, I constantly monitor forums, study insurance contracts and use insurance by myself.

Life hacking 2 - how to find a hotel 20% cheaper

First, choose a hotel on Booking. They have a good offer base, but the prices are NOT the best! The same hotel can often be found 20% cheaper in other systems through the RoomGuru service.

Discount hotels