We somehow already thought about that, but not whether to goto live in Poland for a while. And one of our readers Mila decided to share her personal experience and tell you how to emigrate to Poland. I will not say that the scheme is simple, and taking into account the ruble exchange rate, it is not too cheap, because more than half of the income will have to be given away, but still relatively real. Moreover, now there are few places where you can leave without time or money, those times are over.
In Thailand, my husband and I lived for 2.5 years, whichbecome the happiest in our lives. Eternal summer, palm trees and the sea - it's just paradise and a fairy tale in reality! But we decided that a permanent stay in the country on a study visa without any future prospects is not suitable for us. Therefore, when the opportunity to move to Poland appeared, we took advantage of this opportunity.
The content of the article
What makes Poland attractive?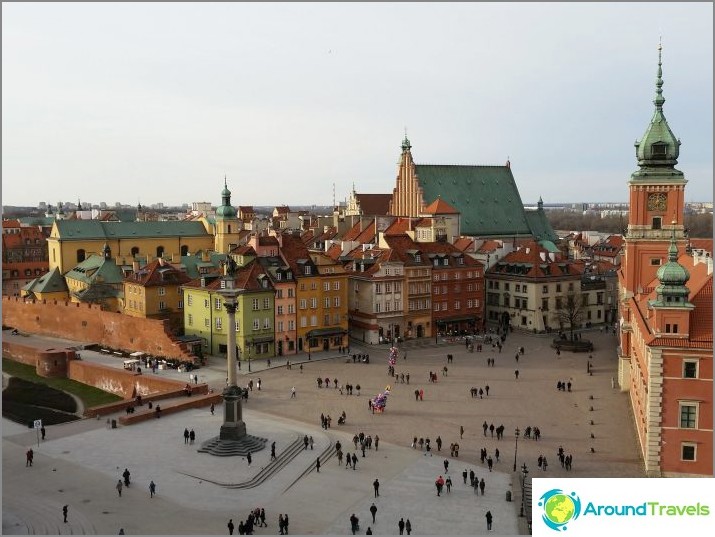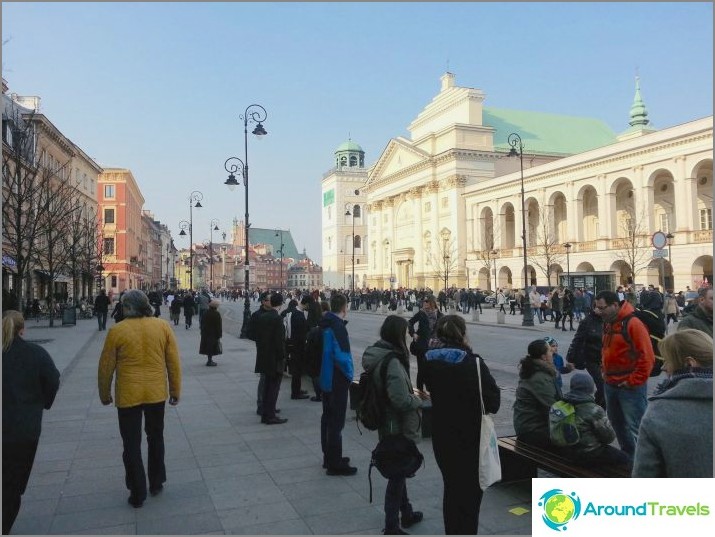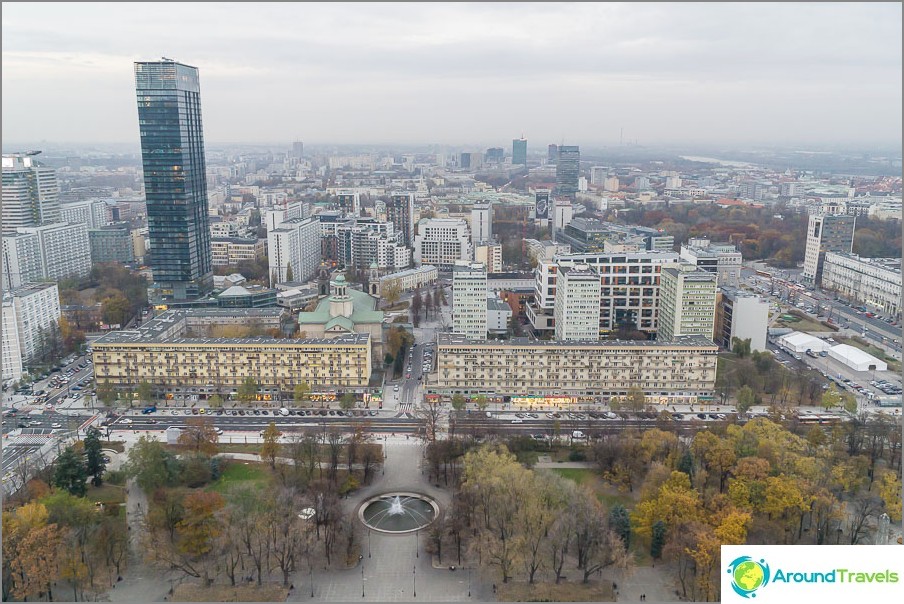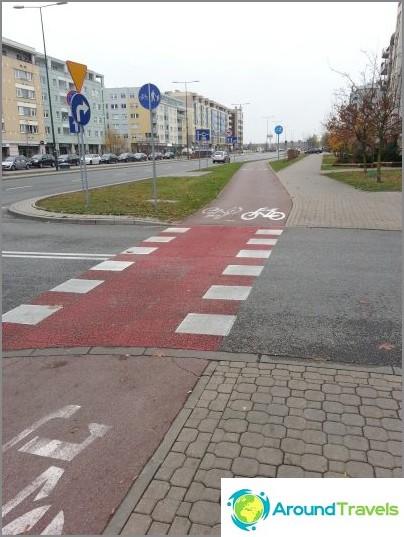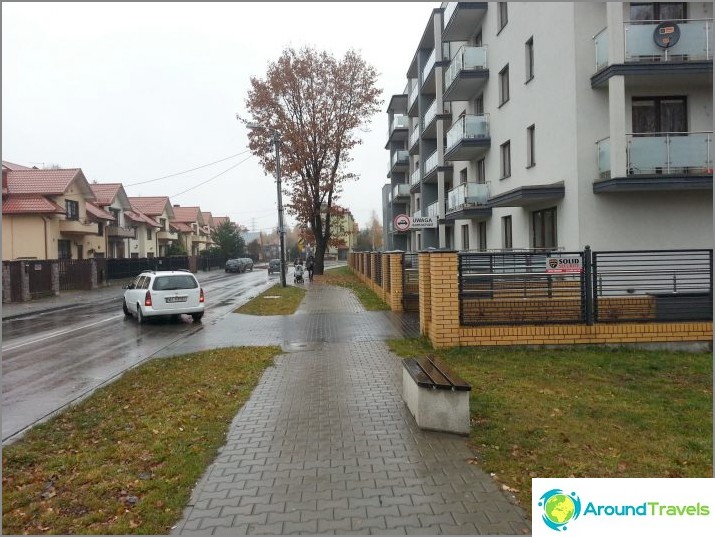 Member of the European Union and part of the Schengen zone
If you have a national visa or residence permit cantravel to EU countries without additional permits or visas. The main thing is that trips in total should not exceed 90 days in the first half of the year. Moreover, the trip can be planned quite budget due to European low cost.
The absence of customs duties simplifies doing business in the entire European Union.
the cost of living
Oleg already wrote a post on food prices in Poland. I can only confirm that the prices here are verydelight. Since November 2014, no increase in prices has been noticed. Milk, pastries, sausages, raw meat, vegetables and fruits - all very tasty, I like. The only thing I can not find "my" sour cream. Some kind of liquid comes across, but I love the spoon to stand.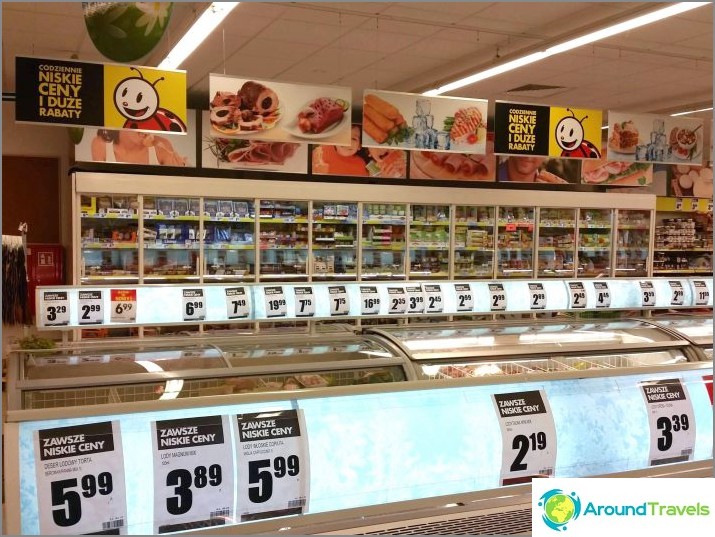 For two people costs approximately 1600zł per month. This includes products without special restrictions, a bottle of good wine, ordering pizza at home, going to a cafe or restaurant, buying something for the house (bedding, for example) or from clothes (a blouse or t-shirt), mobile communications, the Internet.
In Warsaw, on the outskirts of the city, it is quite possible to rent a small apartment for 1400 zlotys + counters (approximately 200 zlotys). And such an apartment where did Oleg live with Daria, near the center is 2000-2500 zł.
Total for two per month goes 3200 zł (a little more than 770 euros). About the same we went out in Thailand and Ukraine.
Easy to adapt
Overcoming the language barrier in Poland is nowhere easier. First, many Poles, especially the younger generation, speak English, and sometimes they are surprised with good pronunciation. Secondly, learning Polish is easy, it is easier given to those who already know Ukrainian.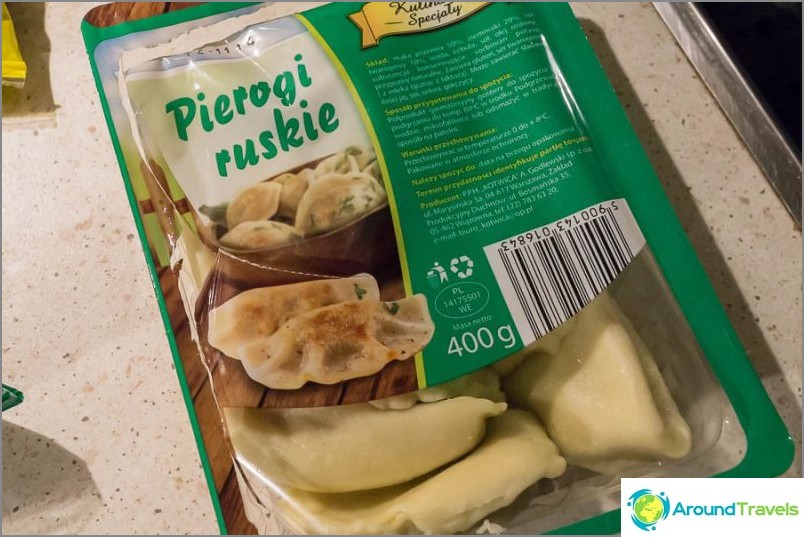 Poles are friendly, polite, appreciate theirroots, family, tradition. There are, of course, exceptions, but so far we have not come across such. Were in different state institutions, and everywhere they tried to help us. When the officials understood that our Polish level leaves much to be desired, they helped to fill out the documents and explained in detail what to do in this or that situation.
Geography, climate
In Poland, the choice of place to live is quite large. If you want near the sea - welcome to Gdansk, if you want mountains - please, a small resort town of Zakopane, near the river - Warsaw or Wroclaw, a tourist place - Krakow, you want a quiet town closer to Germany - Zielona Góra. In general, for every taste and color. Although the climate in Poland, of course, is not tropical, but there are no fierce winters here. For example, this winter in Warsaw the temperature mostly jumped from +5 to -5. Let's see what the summer will be like.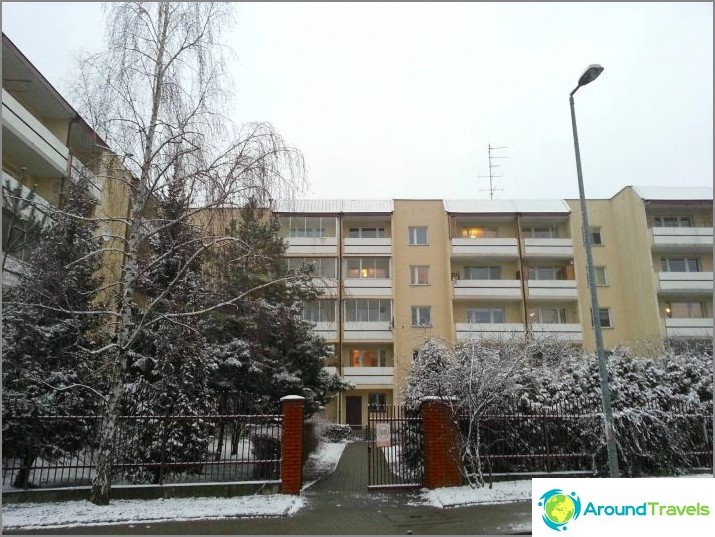 How to emigrate to Poland
In Poland, a residence permit is issued for up to 3 years. To get it, the main thing is to prove that you have a reason for this, to show that your income covers your expenses, you have honey. insurance is where to live.
Basis for a residence permit
If you do not have a Polish card, you are not married to a Polish citizen, and you are not going to enter a Polish university, then there are several reasons for immigration to Poland and obtaining a residence permit.
Job
For starters, an employer must get forforeigner work permit (zezwolenie) + labor market test. But citizens of Russia, Ukraine and Belarus can be employed on the basis of registration of a statement of intent to entrust a job to a foreigner (oswiadczenie), which allows you to work 180 days a year. After three months of work on the slaughter, you can apply for a single procedure for obtaining a residence permit and a work permit. In this case, the test of the labor market is no longer necessary.
Unfortunately, salaries in Poland are not the most attractive compared to other EU countries. The average salary in the country is about 4000 PLN gross.
The employee's spouse and their children may receiveResidence permit on the basis of "family reunification" only after two years of his stay in Poland. But this does not mean that you need to wait so much. Family members of a working foreigner have the opportunity to obtain a residence permit on the basis of "other circumstances" (more on this below).
Business
By business is meant a society withlimited liability (Spolka z o.o.). By itself, the company does not give the opportunity to emigrate and get a residence permit. It is issued on the basis of management of households. activities and the implementation of ONE of the following conditions: the company's profit for the year is not less than 12 times the average monthly salary in the third quarter of the voivodship in which the company is registered, or employ two Polish citizens, and they must work at the firm for at least a year, or prove that the company in the future must fulfill one of the first two conditions.
Fulfillment of one of the conditions is proof of the utility of the company for the economy of Poland.
In order not to depend on the vagaries of the employer and notto prove the usefulness of the company, you can open a company to relatives or friends (depending on whom you trust more) and get a job in this company. That is, the basis for obtaining a residence permit will work.
Having a stable income
Income must be stable, but most importantly,so that it is not less than the subsistence minimum (approximately 540 zł for idle and 450 zł for family members for each family member). If a foreigner applying for a residence permit has a dependent spouse and children, his income is divided into all family members.
Proof of a stable incomeIt may be, for example, a contract of employment, where the amount of the salary is stated. The minimum wage in Poland is 1750 PLN gross. You can work part-time, but to obtain a residence permit you have to prove that such a salary covers all expenses.
Additional income may be, for example, income from the home country from a business or renting an apartment. But then there will be nuances with double taxation. These issues are best dealt with lawyers.
All income must cover the cost of food, housingand medical insurance. Of course, it is not necessary to provide checks from grocery stores, but you will have to show a rental agreement or registration. Sometimes they ask for copies of utility bills.
Medical insurance
The presence of medical insurance is required. On a monthly basis, in addition to contributions to the pension fund, social insurance fund and others, employees pay medical insurance from their salaries in the NFZ (National Health Fund).
If you wish, you can purchase medical insurance yourself.
Availability of housing
A lease or residence permit is proof of housing. And be sure to keep all bills for utility bills. They can come in handy.
Permanent residence and Polish citizenship
After 5 years of continuous residence in Polandforeigner has the right to apply for permanent residence. During these 5 years, you can be absent no more than 10 months, but not more than 6 months in a row. After 3 years of continuous residence for permanent residence, you can get Polish citizenship.
Now calculate the costs of the company
Company opening and monthly expenses
Independent opening of the company will be approximately in650 zł. Through an intermediary - from 900 zlotys. Through an intermediary who not only registers a company, but also advises on all issues, will help with a visa and a residence permit - from 1000 euros.
It is possible to open a company through the Internet in 5-10 days or through a notary in a month. Registration of a firm may be delayed due to the negligence of officials or an intermediary, but this rarely happens.
The founders are required only foreign orpassport. In the event that the opening takes place without the presence of the founders, the mediator will need power of attorney. Their cost is also attributed to the cost of the company.
The minimum share capital is 5,000 zlotys.
The monthly expenses for the company include: accountant services - about 600 zł, legal address is about 50 zł, salary of the employee (we take the minimum salary of 1750 zł + taxes) 2100 zł.
Where the employee's salary is (2100 zł):
The salary on the hands of approximately 1300 zł
Taxes paid by the employee - approximately 450 PLN
The taxes that the employer pays are approximately 350 PLN.
Thanks to these taxes, the employee receives a full social package: honey. insurance, contributions to the pension and so on.
Total one-time costs for opening and authorized capital: from 5650 zł.
Total monthly expenses for a company with two employees (husband + wife): from 4850 zł.
And all this is not counting taxes, which will be discussed below.
Taxes
Services and goods that will provide orproduce firm are subject to VAT. In Poland, its base rate is 23%. Becoming a VAT payer is not necessary if the annual turnover of the company does not exceed 150,000 zlotys.
Profit of the company in Poland is taxed - 19%.
Dividends are also taxed - 19%.
The founders, who were paid dividends and who are residents of Poland, must pay income tax - 18%.
Mila and Pavel
A married couple, freelancers, now live and work in Warsaw.
Life hacking 1 - how to buy a good insurance

Choosing insurance is now unrealistically difficult, so to help all travelers, I compile a rating. To do this, I constantly monitor forums, study insurance contracts and use insurance by myself.

Life hacking 2 - how to find a hotel 20% cheaper

First, choose a hotel on Booking. They have a good offer base, but the prices are NOT the best! The same hotel can often be found 20% cheaper in other systems through the RoomGuru service.

Discount hotels