I continue the theme of moving between Chang and Bangkok. How to get from Bangkok to Koh Chang, I have already written, today I will tell you how to go toback side. In principle, if you read the article above by reference, then you yourself will understand the whole algorithm of actions. Everything will be the same in the opposite direction. I will dwell only on some nuances, and let all the basic information be in that article.
Koh Chang - Bangkok by yourself
Let me remind you that the island of Chang connects with the mainland by ferry, which go from two piers. Read more about the ferries here - Ferry Trat - Koh Chang. So if you want to go to Bangkokyourself, you will first need to take a shuttle bus from your beach to Koh Chang Ferry Pier or Center Point Ferry Pier, buy a ferry ticket, go to the mainland, and buy a bus or minibus ticket to Bangkok on the mainland pier. And the mini-bass can be different, some will go to Ekkamai East Station, others in Suvarnabhumi Airport, the third to the Victory Monument metro. This whole journey can be done without preparation, just get up early and go.
Estimates for the price will be something like this: from the beach 50-200 baht to the pier (depending on the distance of the beach), 80 baht ferry, 300-400 baht minibus or bus. The journey time from the mainland pier to Bangkok is about 5 hours by bus and 4 hours by minibus.
If for some reason, mini-bass fromthere will be no continental berths, then you can go by minibus to the bus station in Trat, where to buy a bus ticket to Bangkok, they go often enough, there are nightly, they come to Ekkamai bus station.
In this case, the cost of moving will be this: from the beach 50-200 baht to the pier (depending on the distance of the beach), 80 baht ferry, 50-100 baht shuttle bus to Trat, 250-300 baht bus.
Koh Chang - Bangkok Transfer
For me, this option is much more convenient when verysimilar price. The easiest transfer option is to buy it at the nearest travel agency in Koh Chang, prices can be different, points of arrival in Bangkok too. I noticed that if you ask for a transfer in the guesthouse, the price is slightly higher, apparently for mediation. Transfer can be different, both with transfers and without. They can take them to the pier, transplant them, after they put the ferry into a bus or minibus, or they can carry it directly from the hotel to one minibus.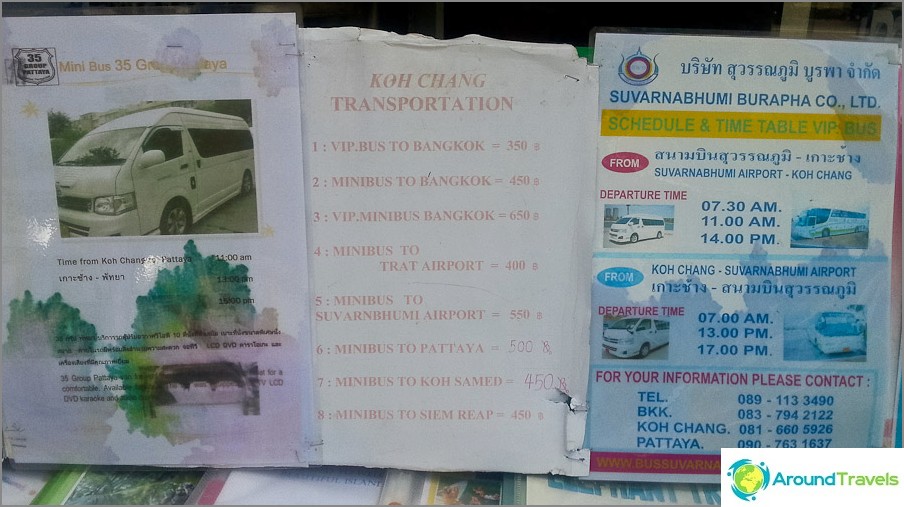 I liked the office called SWBtour,which is actually this one http://www.bussuvarnabhumikohchang.com/. And the previous site, which was written on the glass of the office, does not work and apparently for a long time. Well, the Thais are not steaming over such trifles. They have two offices on Koh Chang, one in Klong Son, which is between the Koh Chanf Ferry Pier and White Sand beach, and the second on Lonely Beach.
Transfer fee from Klong Son Bus Station toSuvarnabhumi Airport - 400 baht. From White Sand Beach - 500 baht, from other beaches even more. The price includes a ferry ticket. In principle, no one bothers to get to their office on their own by bus-Songtea.
There are only 3 minibas per day (departure time - arrival time):
7.00 - 13.00
13.00 - 20.00
17.00 - 00.00
If there are too many people, then a bus is formed, at least they told me so, and indeed, once I drove a bus instead of a minibass.
If this option seems inconvenient to you, buy other transfers, but my advice is to go to Suvarnabhumi Airportif you need to bangkok itself. The fact is that in any scenario you drive through Suvarnabhumi, from which there is a direct metro line to the city center. It may well be that it will be faster than driving through traffic jams.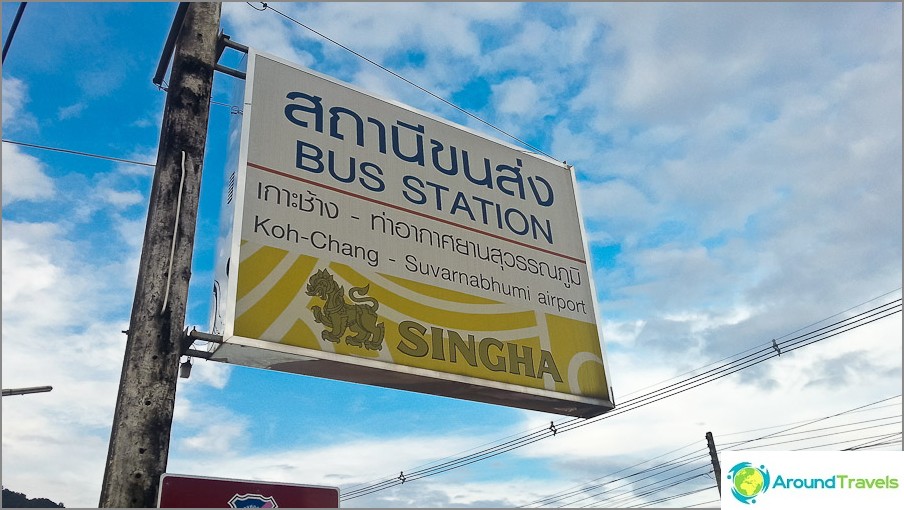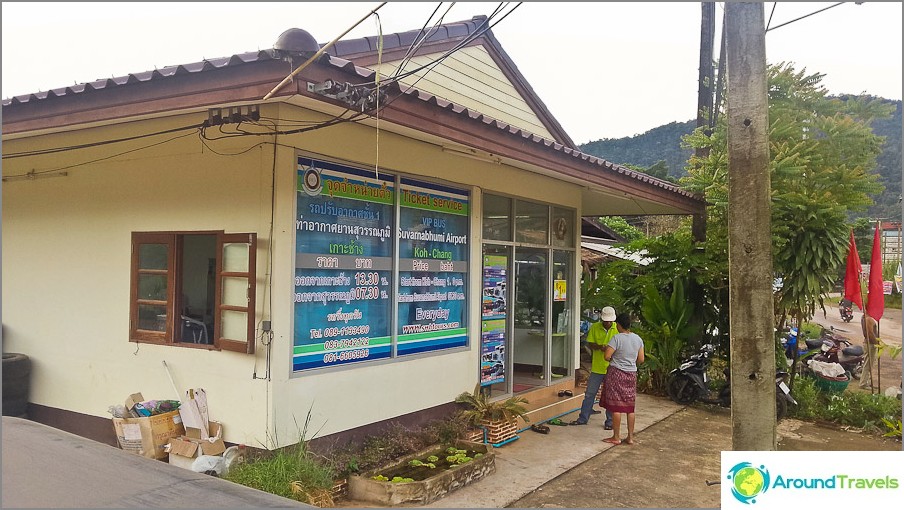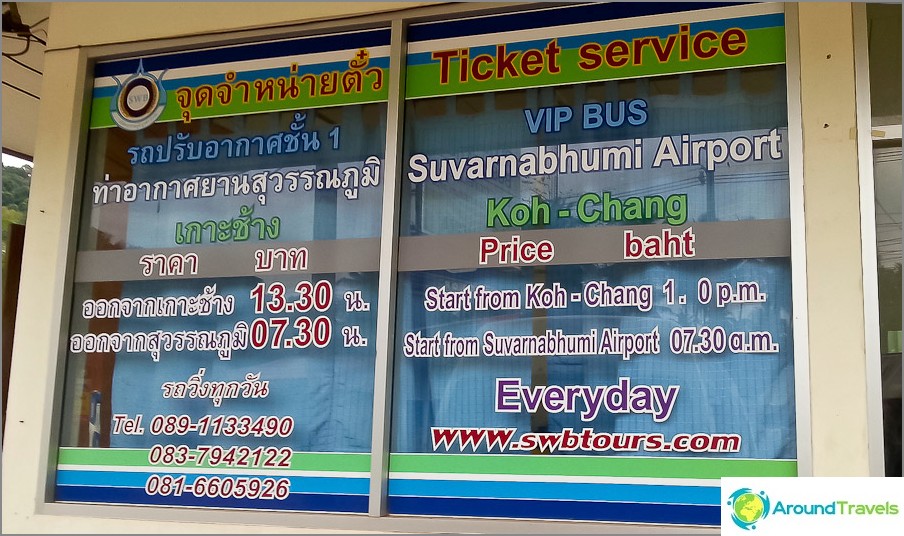 If on arrival in Bangkok you need to stay somewhere for the night, you can find the hotel on RoomGuruThis is a service where it is convenient to compare prices for hotels in different booking systems.
I have stayed in Bangkok many times and in different hotels. I will not give links to all my reviews, I will give only a few. Nasa vegas - convenient for stopping near the airport and metro, Rajata - a good place to spend the night near Khaosan, S3 residense located in the center near the park.
Life hacking 1 - how to buy a good insurance

Choosing insurance is now unrealistically difficult, so to help all travelers, I compile a rating. To do this, I constantly monitor forums, study insurance contracts and use insurance by myself.

Life hacking 2 - how to find a hotel 20% cheaper

First, choose a hotel on Booking. They have a good offer base, but the prices are NOT the best! The same hotel can often be found 20% cheaper in other systems through the RoomGuru service.

Discount hotels