We really liked in the Altai Mountains, but did not quite like the road. Therefore, I decided to sketch a couple of lines on how to get from Moscow to Barnaul and beyond. Report on the campaign, read my links: campaign on Maashey part 1 and campaign on Maashey part 2.
There are two edges: Altai Territory and the Altai Republic (Mountain Altai). Accordingly, the first is solid fields, the second is mountains. At the first you arrive / arrive, you must get to the second by bus or car. That is, you fly to Barnaul, or by train you arrive either to Barnaul, or to Biysk, and then already on buses and cars you drive to the destination point.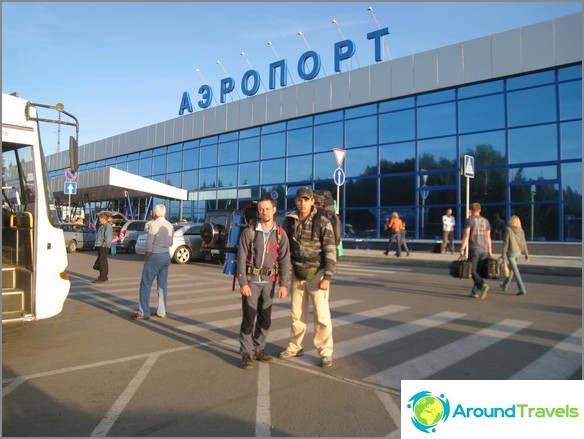 Preface. It is clear that if you have money, it is better to fly by plane than to shake the train for 60 hours. We thought so too, but we decided to save money by flying to Barnaul by plane, and back by train, and slightly regretted. I like the trains, and I am fine with the reserved seat, but the contingent didn't come across to us very much, bydlovataya company that booze in black throughout, even almost a fight was. If you travel around the clock, you could be patient, more - it is already difficult. In addition, we made a conclusion for ourselves that this is too long, I want to go back home very well, and I quickly get tired of toiling from idleness. Better to go there by train, back by plane. Still, better in a coupe for a long distance. And even better by plane at both ends.
Our route to the Gorny Altai: Moscow - Barnaul - Gorno-Altaisk - Aktash.
Back: Aktash - Barnaul - Novosbirsk - Moscow
If you are going to the valley of Maashey (Mazhoi), towards the Maashei glacier (Mazhoi), towards Mount Karagen, on the Shavlinsky lakes, then you should go to Aktash or Chibit.
- If you plan your trip in advance, you canbuy tickets (on Aviasales.ru and Skyscanner.ru) to Barnaul at the price of a coupe in a train. It is necessary to buy not less than a month for 3. This is a very tasty option. Cheap tickets, I know for sure, have Aeroflot and S7.
- You can fly through Novosibirsk, then transfer to the train or bus in the direction of Barnaul, but time is wasted.
- If you go by train, then tickets, especially reserved seat, should be bought in the first days of their appearance (45 days). Tickets either to Barnaul or to Biysk, they are bought very quickly.
- At the airport of Barnaul, it is better to take a regular scheduled bus, cheaper. He will drive to the bus station.
- Buses from the bus station in Barnaul to Gorno-Altaisk often go, almost every hour, the journey time is about 5 hours.
- In Gorno-Altaisk will have to take the car todrive to the place. The cost is about 1000 rubles per person (to Akatash). We agreed on 800r, it can be probably cheaper to try. Moreover, as practice has shown, it is useless to call in advance from Moscow to someone from the local and negotiate. The one with whom we agreed, dumped earlier, taking other tourists.
- From Gorno-Altaisk to Aktash to go about 5 hours.
- It is important to be in Gorno-Altaisk not much later than lunch, if you want to get there in one day. We arrived just at lunchtime, and there are only 2 cars left. Tourists are many, the earnings are popular.
- It makes sense to negotiate with the driver andexchange phone numbers so that he will pick you up on the way back. If there is no agreement, then it's best to get out early, at 7 o'clock, the locals will go to the city to get tourists, and there is also a chance to stumble onto a bus to Barnaul, which travels around 8 am. The traffic is not big, hitchhiking is difficult.
- If you decide to go by train, but not boughtreturn ticket, do not be discouraged. You can buy it on the way back, but not in Barnaul, but in Novosibirsk. Novosibirsk is a major transportation hub, and many trains pass through it. To do this, you need to take a bus to Novosibirsk on the way back to Barnaul, they go somewhere until 7 in the evening.
The best connection in the mountains, near Aktash - Beeline. Not an advertisement! They just somewhere high tower zafigachili. The remaining operators are already getting closer to the track.