I already wrote once about getting banned through public services, and this time I decided to do everything through this service too.
But before that, I designed international drivingrights (IDP) independently without services. Therefore, in the post will be immediately 2 personal experiences. Yes, these were different years, but the essence remains the same. Well, I adjusted everything according to the new conditions. It will be about Moscow.
The content of the article
Getting an international driver's license
Documents for IDP
National driving license
Russian passport
Photo 3.5 to 4.5 on matte paper
Receipt of state duty payment
A photocopy of the passport for the correct spelling of the name and surname (optional)
I had with me just in casedriver's card from a driving school, a photocopy of a Russian passport, but it did not come in handy. Moreover, I had a photo with a corner, and not exactly the right size, it's me that the requirements for photography are not too stringent.
How to get international law through public services
When making through the service fee will not be 1600 rubles, and 1120 rubles.
Rights are granted for a period of 3 years, but not morevalidity of national rights. Therefore, if your national rights end earlier, it makes sense to change them first. The categories in international rights are the same as in national ones. True, the usual Russian rights cannot be changed in advance.
I had to do international againdriver's license, as previous expired. As always, I am reinsured so that I do not speak with the police about the Vienna Convention abroad. MVU cheap, done quickly. Well, it makes no sense to risk. Just in case, I remind you that you need to do honey traveler insurance. This is a mega-post, you will learn everything about such insurances, I have been collecting information for years.
From past experience, I again decided to do everything throughpublic services. Yes, it was not possible the first time, because the choice of a branch for Moscow did not work. The tech support was told to wait a week. The whole process is described on the official website and there is also a button to receive this state service.
I will not tell you how to fill out an application, thereeverything is very simple. But there is an important point that may not be obvious. In the application form there are fields for a medical certificate, you do not need to fill them in! Why are they there, do not ask. I specifically contacted tech support, moreover, 2 times. Once I was told that it was necessary, since there are fields, the second time that it was not necessary. I am stubborn, yes, I did not believe it the first time. But in any case, I checked everything - honey is still not needed!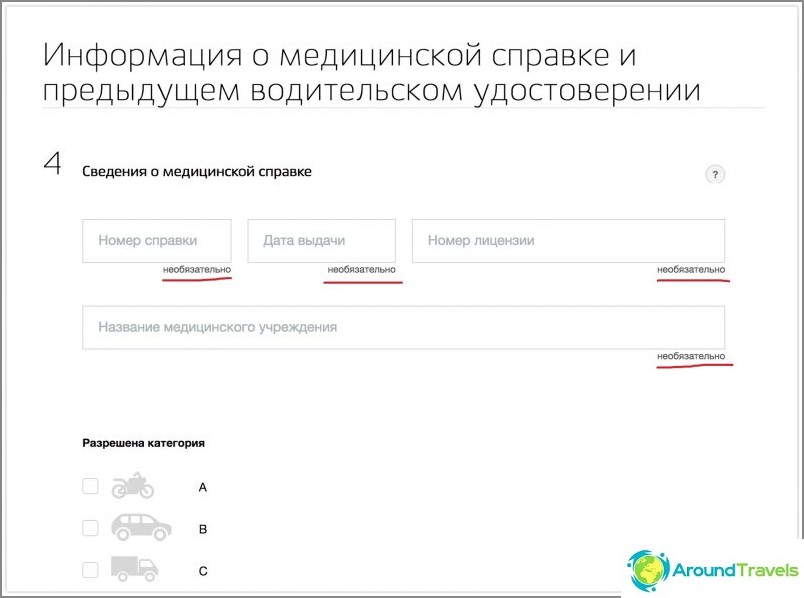 You will need to pay online, for example, throughSberbank Online. But not at once. First, you kind of submit an application, then wait somewhere for a day until you receive an e-mail asking for payment. Moreover, there will be a message that you do not pull with the payment, so that the payment has reached the traffic police.
In the traffic police you arrive at a specific appointed time, it is better not to be late. Those who go through state services pass without a queue.
Registration of IDP without services
State fee for the issuance of international rights 1600 rub.
By itself, the process of registration of international lawquite simple, but takes time (how to simplify the task, see above). No need to take any exams, no need to wait for the manufacture of rights, no. You just come every day to the traffic police with a package of documents during working hours, take the ticket to the electronic queue for the day and time you need, then in one window you give the documents, and in the other you get (well, or in the same) ready rights.
The whole process will take you 10-20 minutes. I do not take into account the expectation of electronic queue. Because it is best to get a ticket in advance in a few days or in the morning and come at the time already indicated in the ticket. I did so, came in the morning and took a voucher for the evening.
Just in case: Look at both the screen where the queue numbers appear one after the other, and do not wait until they announce on the speakerphone. I almost missed my turn (I listened to the numbers, but did not look at the screen), because I announced everyone except those who are in international law. Perhaps this is not happening in all departments of traffic police, but keep in mind.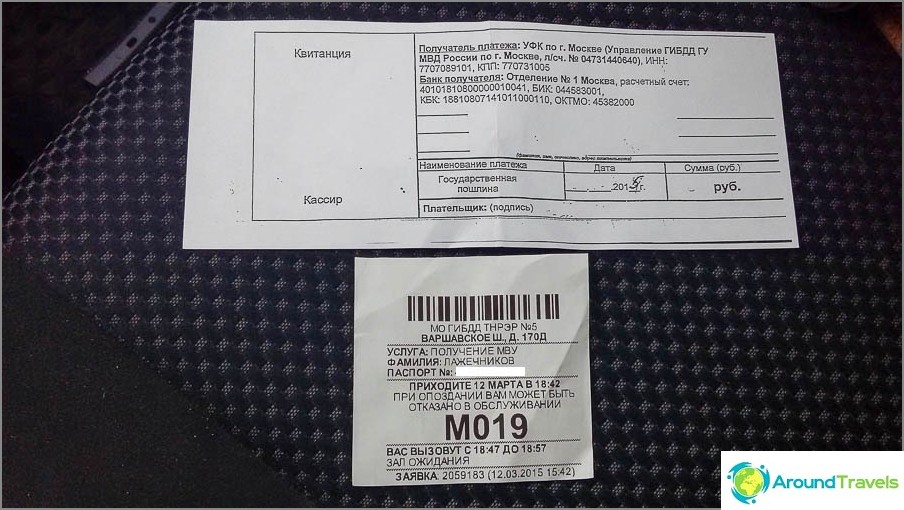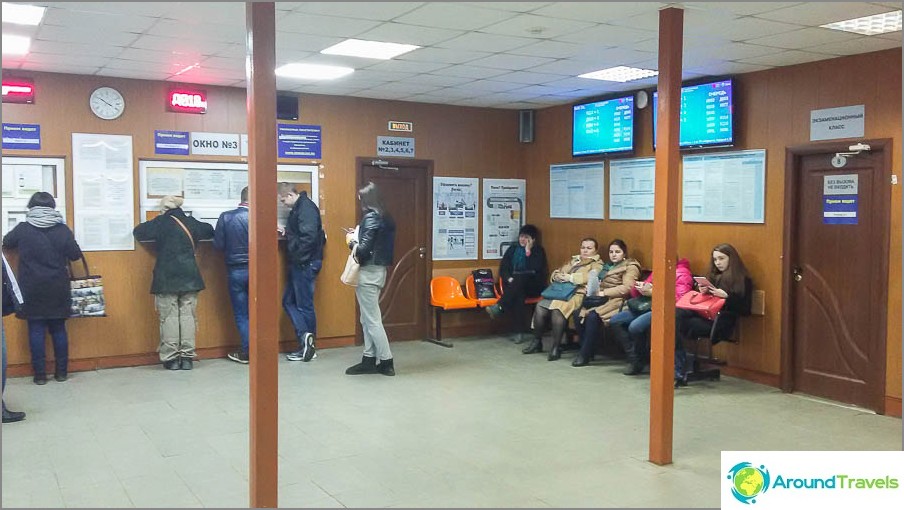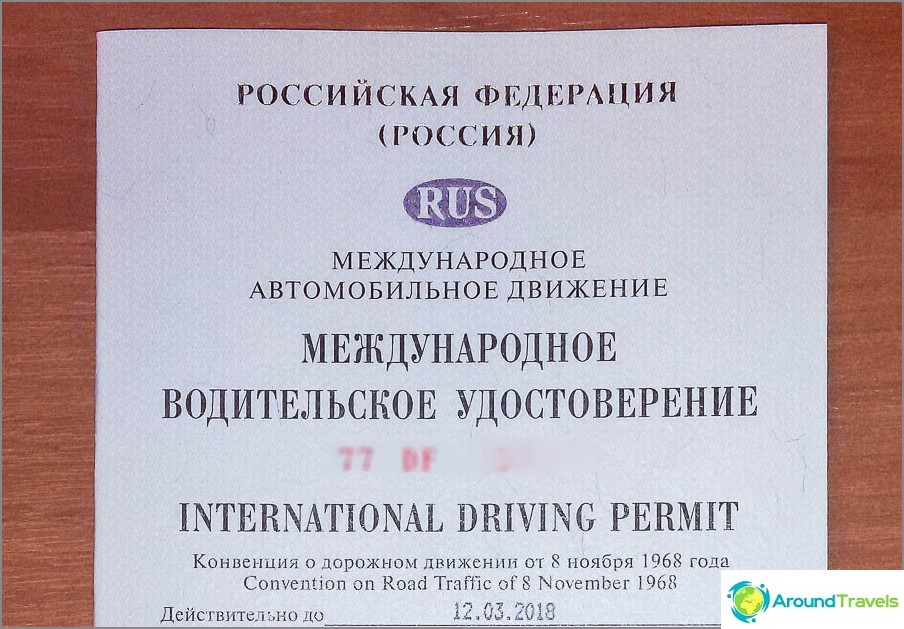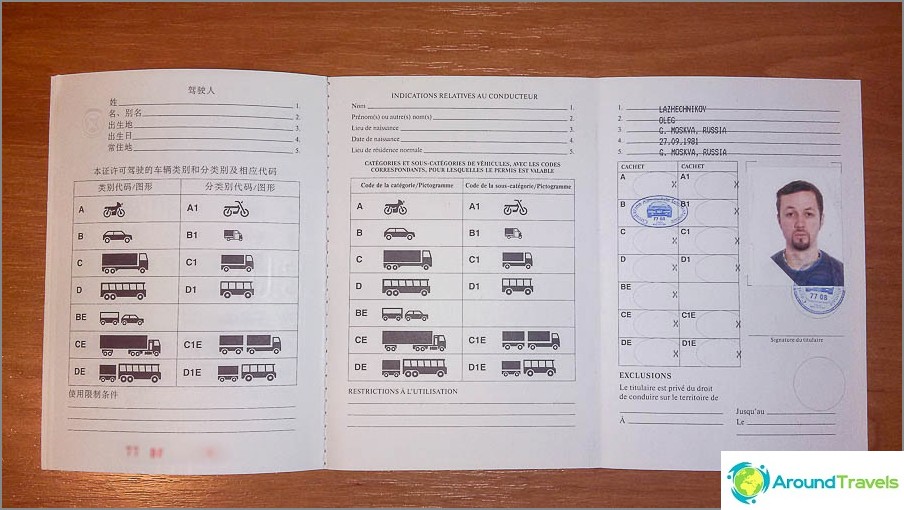 In the traffic police offices now there are no machines forpayment of state duties, so you have to go to Sberbank or somewhere else, where there is a machine. I, together with the ticket, were immediately taken to the traffic police (in order not to look for details on the Internet), and drove to Sberbank, because you still had to wait.
Taking advantage of state services in advance, you can stillsimplify your life. First, sign up at the traffic police, without leaving home, and secondly, get a receipt and pay a fee to Sberbank online. Then you get even less body movements. I recommend this method.
In which traffic police issue international law
Unfortunately, not in any branch can be obtainedinternational law. Earlier on the official website of the traffic police there were only 3 addresses: Warsaw highway, Bolshaya Ordynka and Lobnenskaya. But at the time of writing the post there appeared a number of other addresses.
Zelenograd, ul. Krupskaya, 1
Moscow, Warsaw sh. 170D
Moscow, Troitsk, Oktyabrsky pr-t d. 20
Moscow, st. 2nd Izmailovsky menagerie, d. 2a
Moscow, st. Bolshaya Ordynka, 8
Moscow, st. Kiev, 20
Moscow, st. Lobnenskaya, 20
Moscow, st. Nagatinskaya, 27, k. 2
Moscow, st. Bottom Fields, d.35 p.2
Moscow, st. Pyalovskaya, 21
Moscow, st. Tvardovskogo, d. 8, korp. five
I do rights all the time in Varshavka, I go thereclosest to go, and they work every day until 20 o'clock. The list may change, so see it on the website of public services. When it starts to apply for a receipt, at the end of the form there will be a map with the addresses of the branches where you can get the rights of international standard.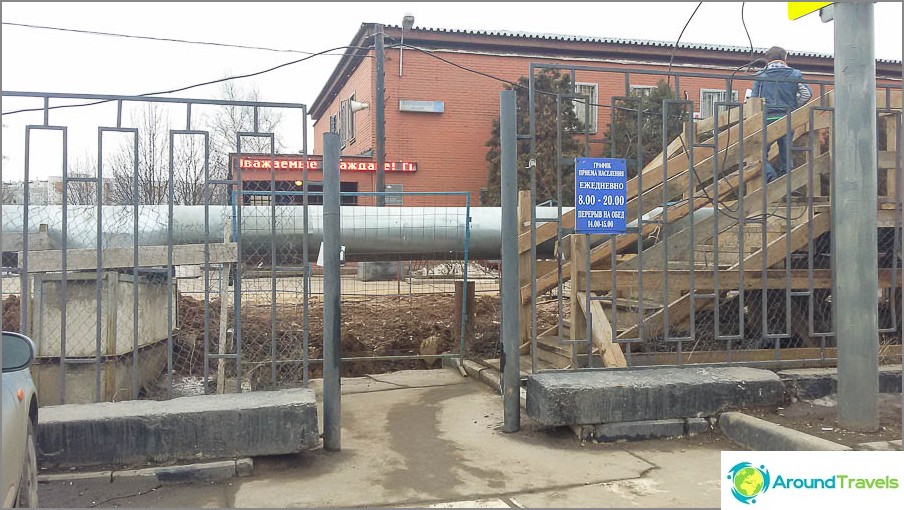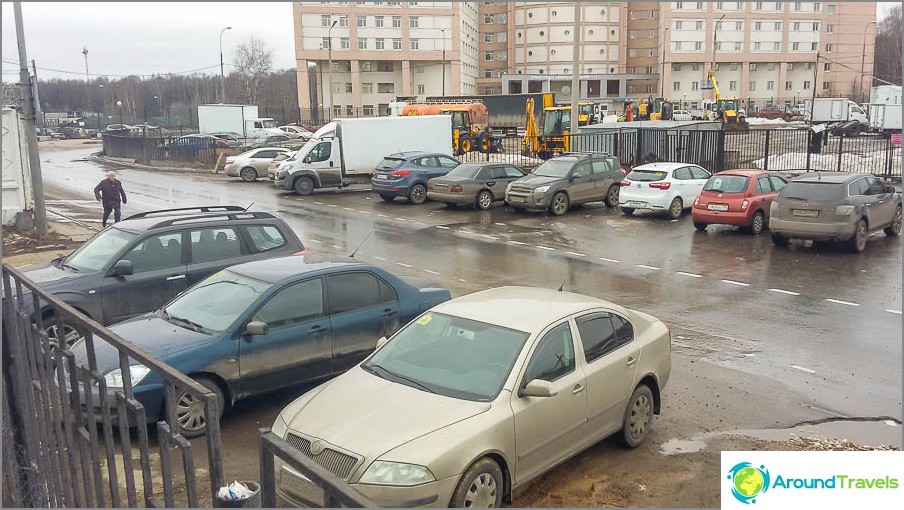 How to make a medical certificate (not relevant)
From February 16, 2016 no more needs to be done.medical certificate for obtaining international driving license! Now to issue international law has become much easier. The text below will leave for the story, suddenly that will change.
Medical certificates of drivers issued from 31March 2014 should have a mark of a psychiatrist and a psychiatrist-narcologist doctor of medical organizations of the state and municipal health systems at the place of residence or place of stay. Before the mark (seal) could be put in a private medical center.
The state decided to complicate the lives of simplecitizens, and introduced new requirements for medical certificates. Now you can't just go to a private medical center, half an hour to go around all the doctors and get your hands on a completely ready driver's certificate. Now it is necessary to go to mental hospitals and narcological dispensaries, because ordinary centers can not put these seals. At the same time, you still need to bring an EEG with a transcript from your clinic to the mental hospital, or you need to register in advance for an EEG in the mental hospital itself.
There are 3 options for how to get help for the traffic police.
Long option. You pre-register in your polyclinic on an EEG (not a fact that it is free) and to a neurologist, so that he can give you a transcript of this EEG. Other doctors, too, can immediately go, once you started it all. As I already wrote, EEG can be done in the mental hospital, but also by appointment, and you may have to wait a long time, since many people now need EEG. Also, it will be necessary to go to the drug dispensary.
The main option. You go to any medical center that deals with issuing certificates for drivers. For 2000-2500 rubles you pass all doctors and get an EEG with a conclusion. After that you will only have to go to 2 dispensaries (without recording) and put 2 missing seals there. Actually, if you already have an EEG (well, have you ever done something a little), then a private medical commission will cost 1000-1500 rubles.
You can call the medical centers andask if they can help you so that you don't need to attend dispensaries. If you are reluctant to say that they can, now I will tell the scheme. Since medical centers do not have the right to put stamps on March 31, 2014, they will give you backdating medical certificates, for example, dated March 1, 2014. Or even not the certificate itself, but a duplicate in return for lost (like you once did, but lost). The cost of the service is about 3000 rubles. The disadvantage of this method is that any medical certificate is valid for only 2 years, therefore the certificate issued in hindsight will be with a shorter period. And starting from March 31, 2016, the method will stop working altogether.
P.S. I have already received international law (for the 3rd time), now you can forget for 3 years. Only for me it is still a mystery why it was impossible to do it for at least 5 years, and you will be tortured to change so often ...
Life hacking 1 - how to buy a good insurance

Choosing insurance is now unrealistically difficult, so to help all travelers, I compile a rating. To do this, I constantly monitor forums, study insurance contracts and use insurance by myself.

Life hacking 2 - how to find a hotel 20% cheaper

First, choose a hotel on Booking. They have a good offer base, but the prices are NOT the best! The same hotel can often be found 20% cheaper in other systems through the RoomGuru service.

Discount hotels