I once went to Starbucks (I had to post a blogwrite until the thought is gone) and suddenly a traveling mood sprang to me. Without thinking twice, I decided to go to Nizhny Novgorod. I returned home from the cafe, quickly analyzed all the options for getting from Moscow to Nizhny Novgorod, got ready and went on a journey to walk there one day. It turns out that it is possible to go quite a budget, without spending any special funds. I mean ordinary and quite comfortable ways, not hitchhiking. Just in case, I will write, well, what if someone does not know.
Be sure to look at my post - A selection of budget hotels in Nizhny Novgorodthere are hostels there, and good hotels. Picked up with the best reviews and ratings.
The content of the article
By bus
One of the easiest and most obvious waysget to the Lower - bus. Buses depart every day almost every hour from the Schelkovskaya / Chkalovskaya / Krasnogvardeyskaya metro station, from Kursky railway station, from Vnukovo / Domodedovo / Sheremetyevo airports. The fare starts from 700-800 rubles, the travel time is 6-8 hours. In the Lower buses usually arrive in the area of ​​the railway station (Revolution Square, 5a).
I recommend a large company Busfor, where you can buy a bus ticket online, paying by credit card. Very comfortably! Just like with plane tickets
Get by train
By train to get to Nizhny Novgorod will becost more than the bus, but not always. It all depends on the particular train and place you choose. To test this method, as well as to sleep and be vigorous the next morning (there was business in Moscow immediately upon arrival), then I returned back by train. What I like about night trains is that you sleep, but at this time the train takes you where it is necessary, saving time and money for the night in the hotel.
If you got the buggy site of Russian Railways, then you can buy train tickets through verified Tutu.
I went on a train number 36 in one direction costin 2110 rubles, and I rode in a compartment with the appropriate comfort. All that was needed was to find the "DC" icon (dynamic pricing) in the list of trains and book the top shelf, because the lower ones were more expensive. Thus, the fare was almost at the price of a reserved seat (it cost about 1,900 rubles on this train).
In fact, trains plying between Moscowand Nizhny Novgorod, quite a lot, there is plenty to choose from and prices also vary. If the night train is not critical, then on the day one you can ride in a seated car, the benefit is that the train goes only 3.5-4 hours, and the price starts from 500-1000 rubles (the Swallow train - it is in them that there are 500 rubles sedentary). There is also a reserved seat (1000-1800 rubles) and a coupe (1400-2400 rubles), but such trains have been running for about 6 hours.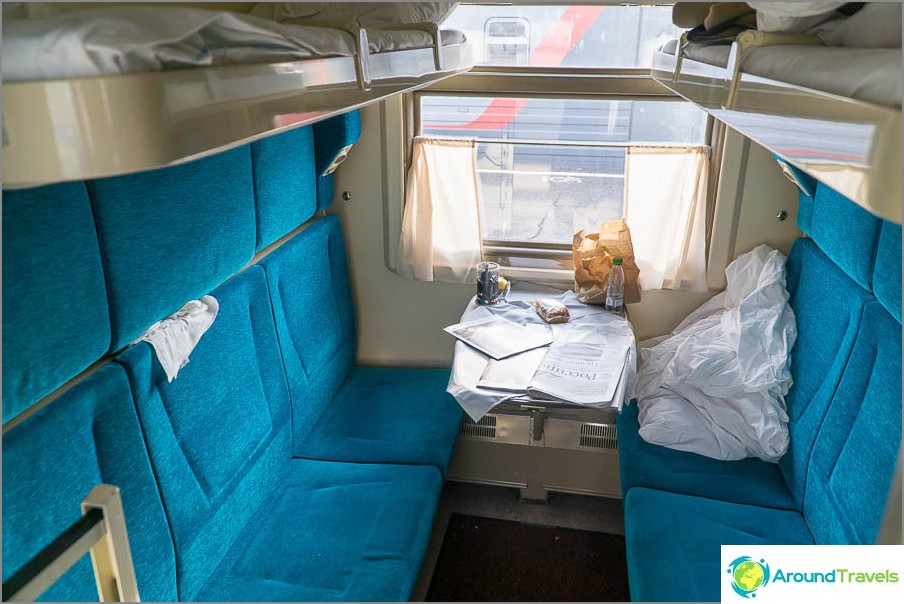 By plane
The most expensive way, especially if you do not buytickets in advance. For a spontaneous trip, like mine, a train or a bus will be much cheaper. The price of a ticket is about 2000-4000 rubles for a one-way flight, and about 4000-8000 rubles for a round-trip flight, that is, there are quite low-cost flights.
It would seem - it should be the fastesta way, but the problem is that the road may take a lot of time in total: you first need to get to the airport in Moscow, then wait 1-2 hours at the airport (after all, it's better to go in advance), and then get from Nizhny Novgorod airport to the city center. The flight itself is only an hour and a half, but the total time spent is such that it is faster to get by express train from the center of Moscow to the center of Nizhny.
I always look at the tickets for Aviasales and SkyScanner, but for this trip I did not consider this option at all.
To get to blablacar
An exotic way is not for everyone. And, frankly, it was generally my first experience with this service. I know about him for a long time, I came across it in Europe, when he was not in Russia yet, but there was no chance to use it. Since I had too little time to prepare, I didn't have time to take the train with a convenient arrival time, only the BlaBlaCar service remained (applications: Android, iOS).
Going into the service at 10 pm and drove me the necessaryParameters (Moscow - Nizhny Novgorod), I received a list of drivers. Surprisingly, the cars drove from Moscow almost every half hour or hour. You could leave at least in an hour. But I chose the morning car not far from my area in order to catch the subway (I had to take the first train). In general, the Lower - a very popular destination, you can leave without any problems. Conversely, the same situation.
The cost of the trip - an average of 500-600 rubles! For me, this is a very budget option and comfortable if you arrange moving by car. And it is even cheaper than if I rode in my own car, and less hassle - I wanted to go back on the night train to save time and sleep at the same time.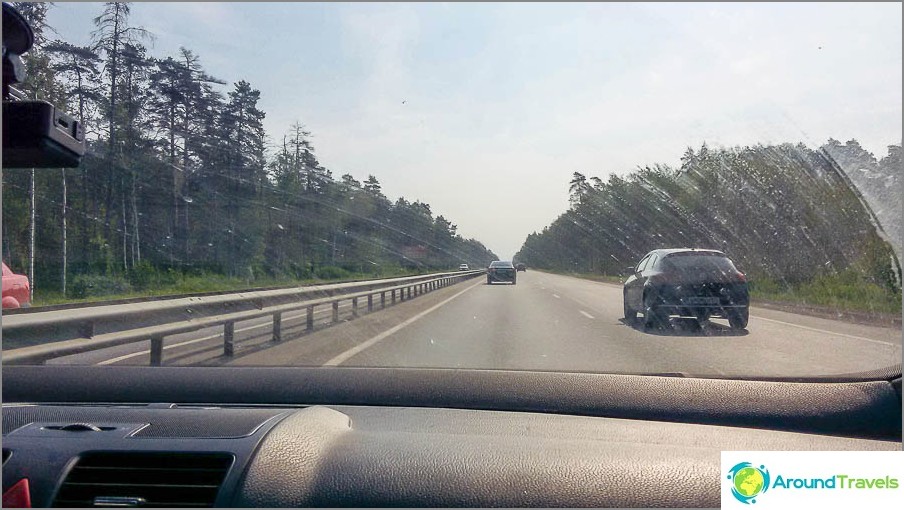 P.S. And about my walk through the city, I wrote in a post - Impressions of Nizhny Novgorod.