Already many times I was in Thailand. Most often as a winterer, but even during a long stay, I continued to travel and travel to different resorts, so I can well imagine how much it costs to rest with a person who went on vacation. I will tell about it below. It also makes sense to look My post about prices in Thailandto get some idea what and how much it costs.
The content of the article
How much money to take to Thailand
So, you already know what currency to takeleft to be determined with its quantity. I will try to paint approximate figures, how much money to take, if you are traveling classically to rest for a couple of weeks, you are going to live in a hotel, go on excursions, and so that the rest will leave the most pleasant memories about the country. The format of "super-economy" is not initially considered.
Definitely say exactly how much you needis impossible. It all depends on the particular place of rest, on the planned activities and personal preferences and desires of each person. In addition, this calculation depends on whether you are traveling on a voucher, in which everything is included or planning to make an independent trip.
Food
The average price of breakfast in a cafe is about 150 baht,lunch and dinner - 300-500 baht, excluding the price of alcohol and possible gastronomic delights. Thus, it turns out for 10 days of rest about 10,000 baht, that is, about $ 300, will be spent on a standard set of meals.
Accommodation
Take immediately to calculate the average prices fortwo-three-star hotels, as here the price per person can vary from 100 baht per bed to a thousand or more dollars for a suite with personal security.
For 10 nights in a three star hotelneed about 10000-30000 baht, which corresponds to $ 300-900. The most advantageous, of course, is to take care of the place of your overnight stay in advance and book a hotel over the Internet at RoomGuru. Otherwise, on arrival it may be banal, there may not be empty seats or the price will differ significantly from the planned one. In any case, once you rest for a short time, you do not need any difficulties on the spot.
Means of transport
Again, for a uniform understanding, takecalculation of the cost of renting a car and a scooter, the price of which is practically the same in all regions. However, if you sit on the spot, then you especially will not need to move. Well, pay a couple of times for a taxi / transfer to get somewhere and everything.
Renting the most popular car models (such as Toyota Yaris, Honda Jazz, Toyota Vios, Honda City, etc.) will cost you between 700-2,000 baht per day.
Rent a scooter (bike) costs about 200-300 baht per day.
Excursions
The average price for a day trip is 1500-3000 baht or 50-100 dollars. How much you will ride on such events depends only on you.
Shopping and entertainment
This is a separate article of the question, as the possibilityspend money, if there is one, is always there. Someone just enough rest on the beach, while others can not imagine a holiday without bars, discos and naughty entertainment. For example, a bottle of beer can cost 80 baht in one place, while in another place a glass of an exotic cocktail costs 200 baht. One gates from the shops, for others - this is the meaning of life. In Thailand, there are enough shopping centers where you can leave a decent amount for well-known and not very brands.
So shopping and shopping will cost you exactly as much as you are willing to spend on them.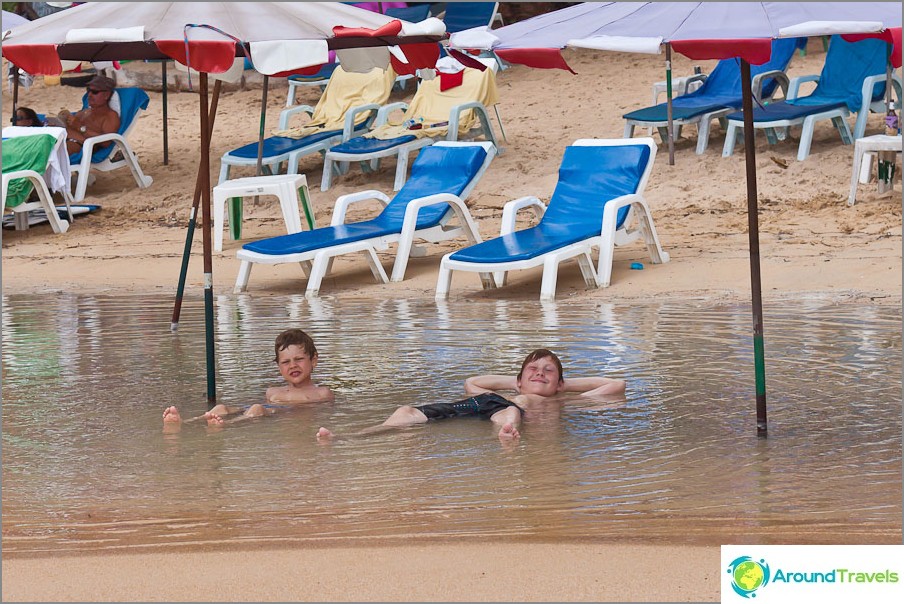 Summary - how much to take
Porobuem somehow summarize all of the above. The minimum amount most people will need to spend a day of rest in Thailand without any frills is about 50-100 dollars per person. Then multiply by the required number of days and you will get how much you need for a week or a month, depending on how long the vacation is.
In any case, how much to take money to Thailandit is up to you to decide, and no one can say for sure whether enough is enough You can spend as much as $ 10 per day, as well as $ 1000, it all depends on you, your needs and the rest format.
P.S. Since we usually go to Thailand to spend the winter, that is, for several months, I have a post and about our monthly budget for samui. Of course, the amounts listed there are not an indicator at all, but it will make a difference.
Life hacking 1 - how to buy a good insurance

Choosing insurance is now unrealistically difficult, so to help all travelers, I compile a rating. To do this, I constantly monitor forums, study insurance contracts and use insurance by myself.

Life hacking 2 - how to find a hotel 20% cheaper

First, choose a hotel on Booking. They have a good offer base, but the prices are NOT the best! The same hotel can often be found 20% cheaper in other systems through the RoomGuru service.

Discount hotels