This post probably could also be called -how much we could earn on a blog. Because I tried some methods, but I didn't like them for one reason or another. But more about that later.
In his article How to make money traveling online I have listed all the ways of earning that I know,which all boil down to advertising and making money on traffic. They started asking me what I tried and how much we earn now. In order not to answer in the comments, I decided to write a post with specific figures and at the same time tell about my position regarding earnings on the blog.
The content of the article
Prehistory
It so happened that blogging, I oftenforgot about monetization. Although it is a very important topic for many bloggers. That is, I became interested in writing articles, photographs, commenting and traveling, which turned out to be much more pleasant than thinking about how to make money on a blog. Perhaps that is why I have not spent so much time this year. And this is what largely explains our small earnings. But more to the point.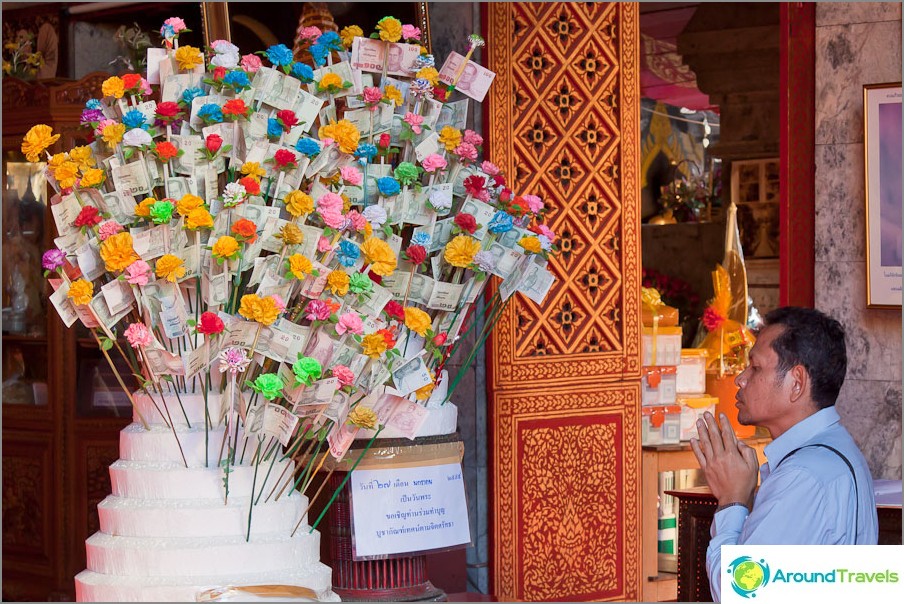 How much can you earn on a blog and how much could we earn
Yandex.Direct brings 800-1000 rubles per month.

Attendance is growing, and this figure is growing. The envelope is not very big. As I understand it is not normal, it should be more, at least twice. Many advise to try Google Adsense. Somehow I will do it.

What I like about this type of ad isthe fact that it is passive earnings. Money just drips and that's it. But! We need a lot of attendance, which means the project should be either popular and interesting, or contain a decent amount of content (thousands of articles) written for search engines.

<The line of Daos brought 500 rubles in a fortnight.

I only try this way. While statistics are few. I suppose that next month there may be other numbers, it all depends on whether advertisers like to advertise or not.

Placing guards on the most popular exchanges(Gogetlinks.net, Getgoodlinks.ru, Blogun.ru, Rotapost.ru) brought 3,000 rubles in 2 months. Direct sale of guards not through the stock exchange brought 1500 rubles for all time.

I probably worked with exchanges for only 1-2 months. Guards directly post now, but rarely, as suggested. Perhaps I will gather my strength, I will do it again. I know examples when people earned only on the guards at 15,000 rubles a month, but for that they need to work. You need to write articles and post links to them. The link in our blog now costs about 200 rubles, so consider yourself how much you can get. Alternatively, you can reduce the price to increase the number of offers, well, to post more often.

I did not like to post guards much. This method is similar to the usual routine work. And most importantly, because if you sold the link, then your TIC and PR falls, so you have to buy links to your blog (otherwise the price for placing the guard will fall), that is, part of the income will go to support the position. What does this mean to me? A big waste of time, both for placement and for finding normal sites on the stock exchanges for buying guards there.

There are free methods for raising the TIC and PR,but for this you need to be a SEO, and poking around in it constantly. Therefore, this is more suitable seoblogam - "I write about how to make money on the site and raise positions."

Placing articles from the exchange Miralinks.ru brought 9000 rubles for 4 months.

Not a bad way since posting articles is worthmore expensive than posting guards. Now we charge about 500 rubles. True, again, I do it sporadically. I am not very interested in this kind of earnings. Rakes are the same as in the case with the placement of guards. Sold links, then you need to buy links.

Placing banners through Rotoban.ru brought 900 rubles for 3 months.

I tried, but willing to place banners wasnot much, just 2 people for 3 months. Therefore, I refused this type of advertising. Plus, it annoys me if something flashes on the screen, and I think not of me alone.

Travel tourism affiliate programs (Aviasales.ru, Roomguru.ru, Booking.com, Agoda.ru) have brought just 300 rubles so far.

But they are on the blog from mid-March. Only now have I got my hands to try them. According to reviews, I realized that simply placing a search form on a blog or links to search for hotels and tickets would do little. Therefore, there is still need to think.

Affiliate programs are not related to the theme of tourism - not tried.

And, probably, if I try, then without reference to this blog. Either on another project with the appropriate topic, or simply as traffic arbitration.
What conclusions did I draw
So, how much can you earn on a blog? Now we could earn 10-15 thousand per month. From the point of view of a regular blog, this is normal, from the point of view of top bloggers, of course, very few, there are very different amounts.
It's not enough just to blog if you wantmake good money. We need either an original idea and a different approach for the blog, or a more serious and useful project, where people themselves will add materials. Well, or as I wrote in the article How to make money traveling online You can sell your services or product, then attendance will not be so important, and the target visitor is important.
When I started a blog, I knew absolutely nothing,neither about blogs, nor about wordpress, nor about earnings. But all this was terribly curious to me. Turning around a year in this in everything, I understood what I would like to do further and what not.
As practice has shown, the standard earnings forbloggers selling links and building up their positions (TIC and PR) are not so interesting for me to be engaged in. But the process of writing articles, photographing, traveling, free life left an indelible mark on my soul.
Farewell to all beginners
Most likely, many who are just starting to learn the topic of Internet earnings will have to go through a similar path, a path of trial and error, and select for themselves the niche that they like best.
If you started blogging, then you have to learn a lot of new things, to master many professions. And this is great, because then you will have a choice.
While blogging (or creating a site) youYou will be able to find out those things that you could not even think about earlier, both related to possible earnings and simply useful. You also get the opportunity to get acquainted with the right people who can become your companions, employers or clients.
And in conclusion
Not everything in this world is measured in money. Remember this ...
We have lived a year as we could only once dream, and now we have no regrets. We were able to implement one of our old dreamsand invent new ones. We have acquired many new acquaintances, both real and virtual. Many different thoughts and ideas have come to us regarding the creation of other projects.
Thank you to all those who have been with us all this time, thank you to our friends and readers!
P.S. Links in the article referral, and if you register on them, then I can give you help on working with exchanges. If you erase the referral number, you will still sign up under someone higher, and he will not be able to help you.
UPDATE. The situation changes when you are closely engaged in earnings on the blog. New earnings statistics can be seen here - best travel affiliate. Finstrip for 2012 and Finstrip for 2013.
Life hacking 1 - how to buy a good insurance

Choosing insurance is now unrealistically difficult, so to help all travelers, I compile a rating. To do this, I constantly monitor forums, study insurance contracts and use insurance by myself.

Life hacking 2 - how to find a hotel 20% cheaper

First, choose a hotel on Booking. They have a good offer base, but the prices are NOT the best! The same hotel can often be found 20% cheaper in other systems through the RoomGuru service.

Discount hotels