I already wrote how much we spend on living in Thailand in Chiang Maiand now for comparison, I want to tell you how much money we have on Phuket Island.
It is clear that it has become more. But! now we rent a bike per month, we live in a house, but not in the apartment, we prepare food on the tile. That is, the standard of living has changed slightly for the better. Plus, we live in a tourist place, 10 minutes from the sea.
Our monthly spending in Thailand for two
House with a pool - 9500 baht.
Utility payments - electricity 400 baht, mobile phone 200 baht, water and internet - for free.
Bike and gasoline - 3,000 baht and 400 baht, respectively.
Food purchased in the store - 8,000 baht.
Food in Thai cafes - 1300 baht.
Unforeseen expenses - 1000 baht.
As a result, it turns out about 24,000 baht -the required amount to live on an island paradise. Or only 12,000 baht ($ 400) per person! And in the dirty and winter Moscow, this would have barely been enough to rent a dismal one-room apartment on the outskirts of the city. No conclusion begs?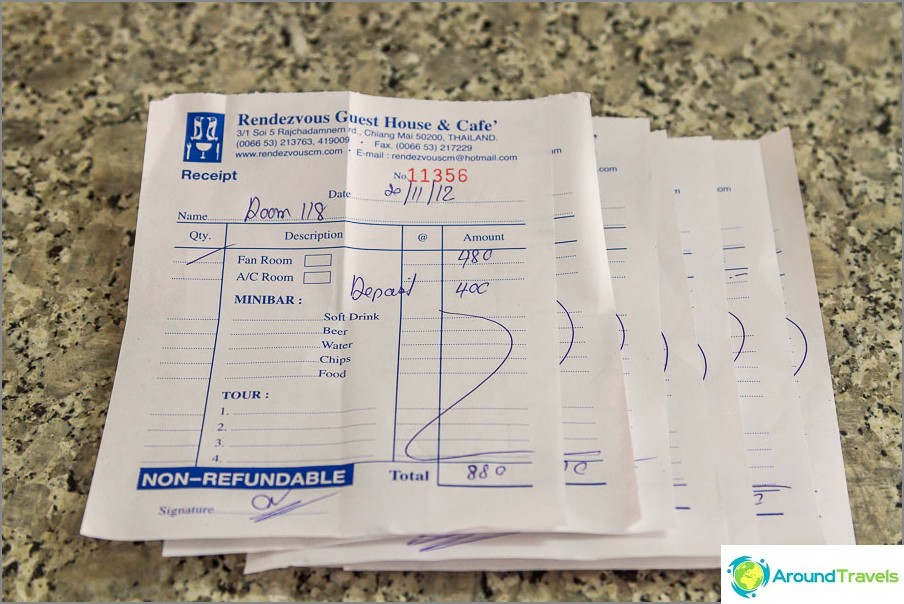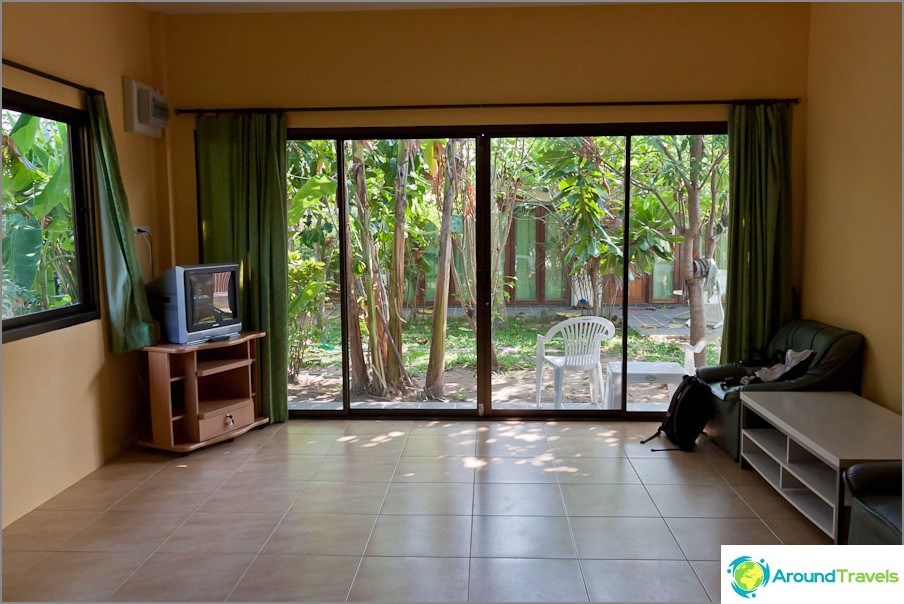 By the way, we have personally composed hotel review. In general, the choice of housing in Phuket presented on any budget, it remains only to open RoomGuru and choose what you like.
Next month will be even less becausethe expenses associated with the purchase of all kinds of pots, rags and so on will disappear. I can also say that we have increased spending on food due to the fact that we hammered the refrigerator with a bunch of sauces for cooking, drank constantly the juice from the supermarket, and ate all sorts of other sweets, and were also lazy to go to the market.
You can live even cheaper
Spending can be reduced a little if you rent a house.for a long time, for example, for 3-6 months, and not for 2, as we have, or to rent it in half with friends, or live in an apartment in Phuket Town. Plus, often tear off your ass to go to the normal market, and stop buying all the "tasty", but harmful crap in stores. Thus, it is possible to reach the level of Chiang Mai at 16,000 baht per month for two or so.
Thus, I want to say that Phuket is not so expensive, even near the sea.
P.S. On the other hand, there is not much point in lowering spending, and it is already normal. Especially, if everything is in order with incomes and more comfort is needed. When we arrived on Samui, we spent quite other amount.
Life hacking 1 - how to buy a good insurance

Choosing insurance is now unrealistically difficult, so to help all travelers, I compile a rating. To do this, I constantly monitor forums, study insurance contracts and use insurance by myself.

Life hacking 2 - how to find a hotel 20% cheaper

First, choose a hotel on Booking. They have a good offer base, but the prices are NOT the best! The same hotel can often be found 20% cheaper in other systems through the RoomGuru service.

Discount hotels