One of those countries where I want togo for my life - this is Uzbekistan. But since I have never been there before, I'm happy to post a guest post on independent travel to this country, that is, about everything you need to know before the trip: currency, customs, entry / exit, hotels, traffic police , the attitude of the locals.
The content of the article
Route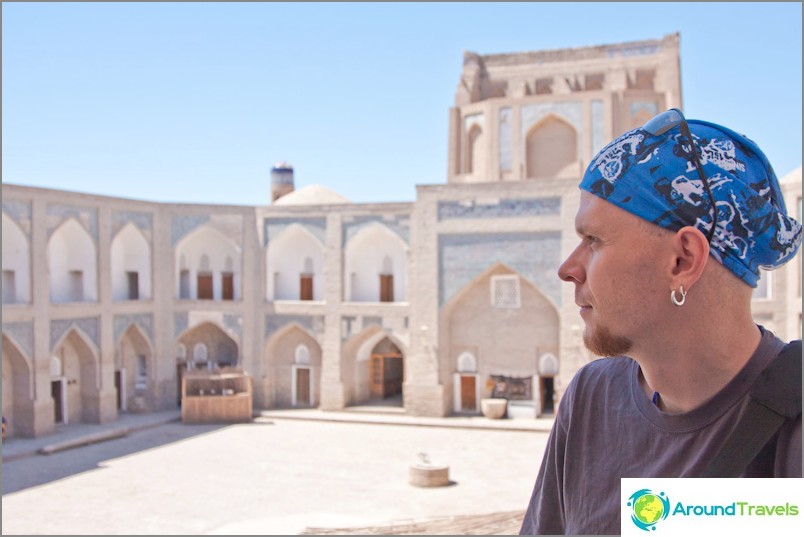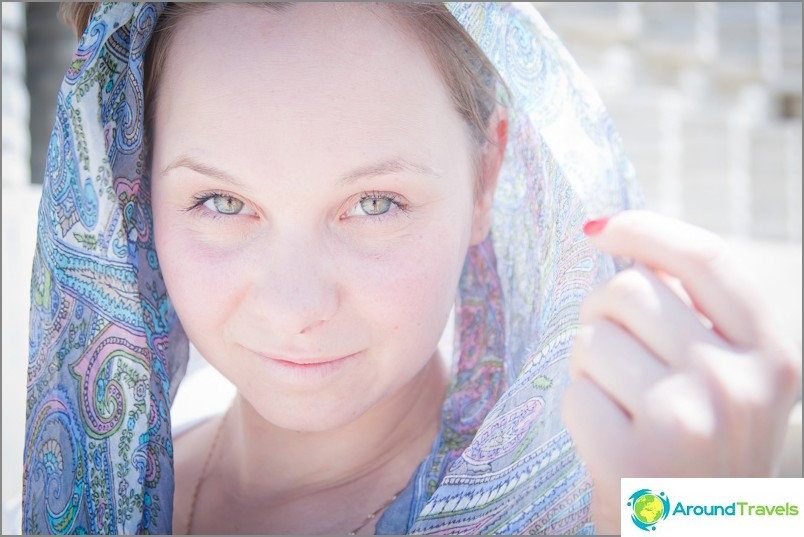 Uzbekistan - the heart of ancient Sogdiana, rateTimur and the last frontier of the empire of Alexander the Great. In antiquity, empires were born and died away, brisk trade took place and ancient knowledge was transmitted; Today, Uzbekistan is the heart of Central Asia, which attracts tourists with food, historical monuments and, of course, people.
Independent travel in Uzbekistan is betterjust plan for spring, when it is not too hot, or for autumn, when the heat is already subsiding, and a huge amount of local fruits and vegetables appear in the markets. We went to the May holidays - the peak of the tourist season. That, however, did not prevent us from quietly buying train tickets the day before departure, find hotels at reasonable prices and purchased at the bazaars with fresh tomatoes =)
Our route was fairly standard: Almaty-Turtgul-Urgench-Khiva-Fortress of Khorezm-Bukhara-Samarkand-Tashkent-Chernyaevka-Almaty. I would call the main "chip" of this logistics a long-distance train "Almaty-Nukus" immediately to Khorezm (Turtgul station), from where it is about 50 km to Khiva. Usually, travelers first of all travel to Tashkent-Samarkand, which is why they do not have time to get to Khiva for a limited period of time (And it's worth it).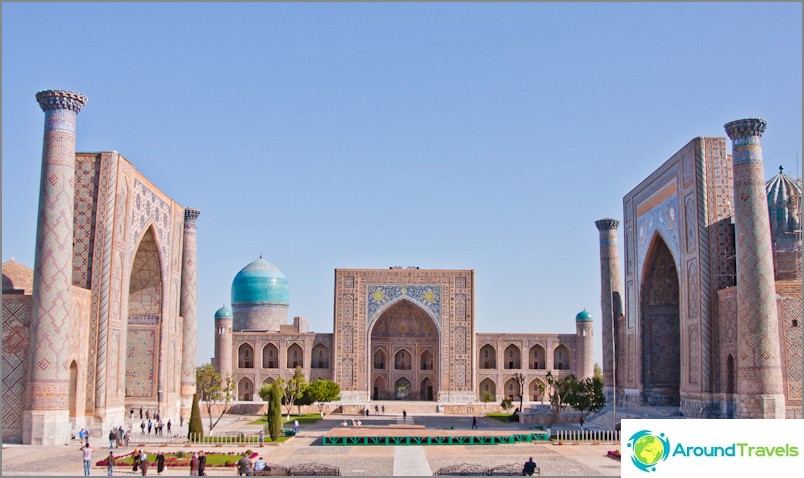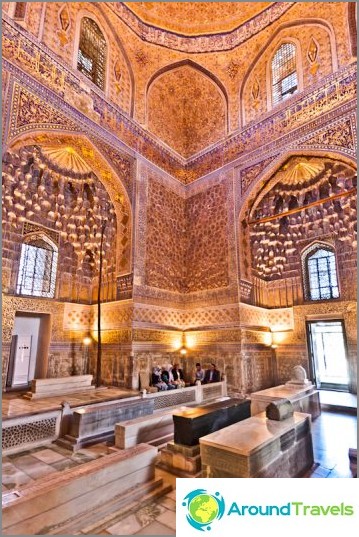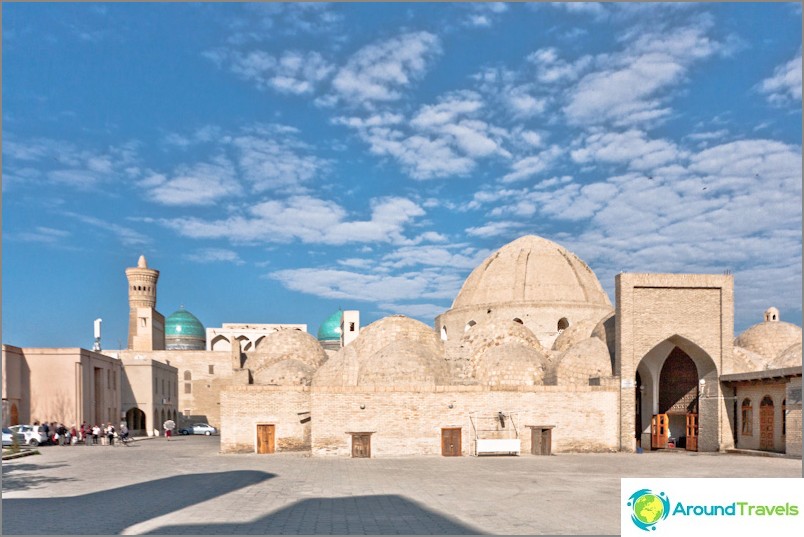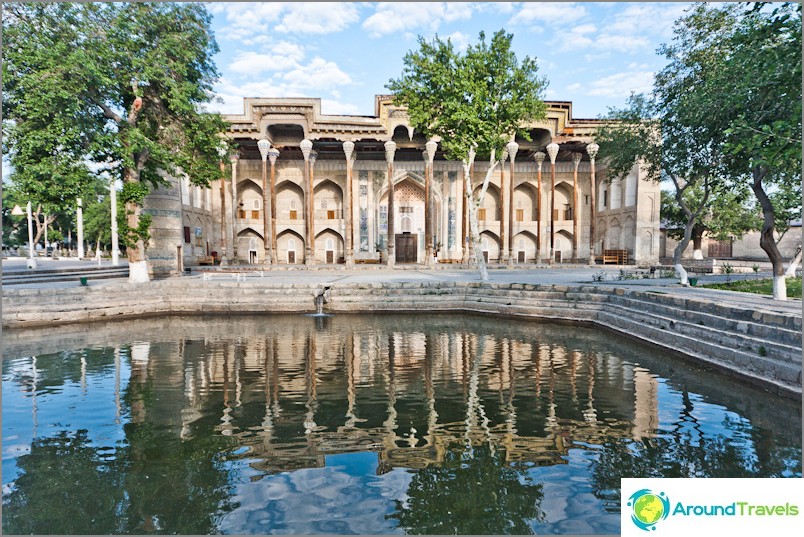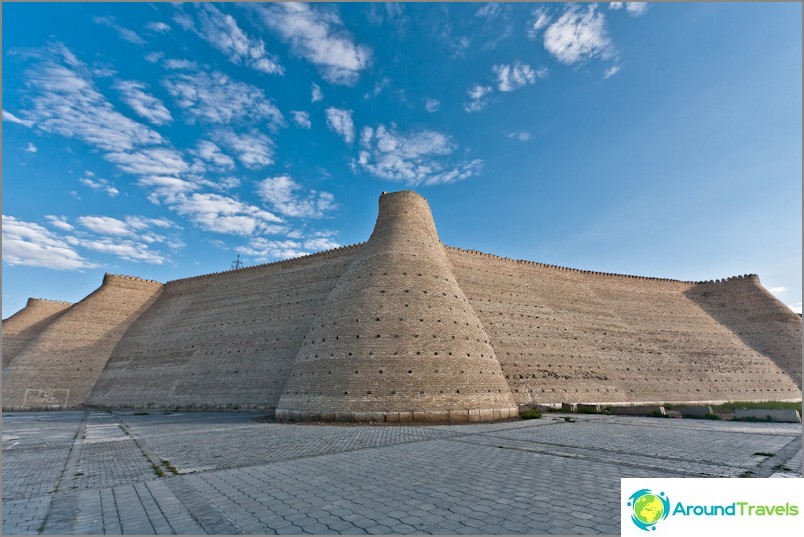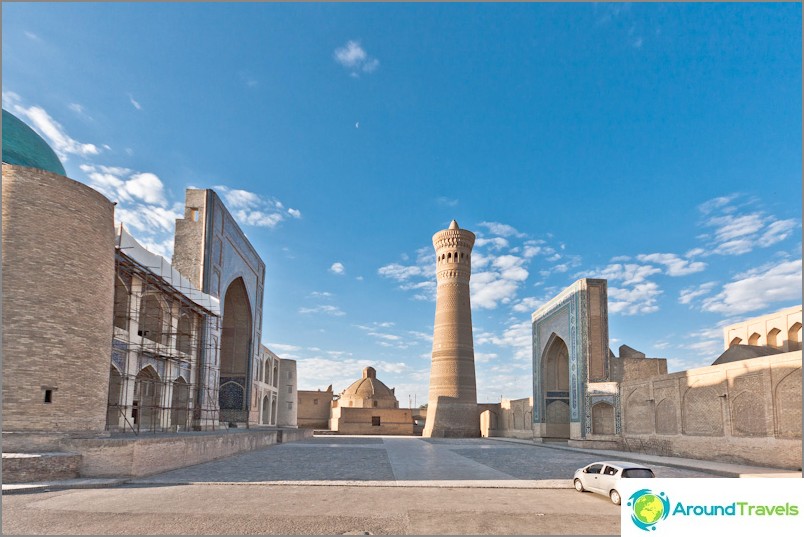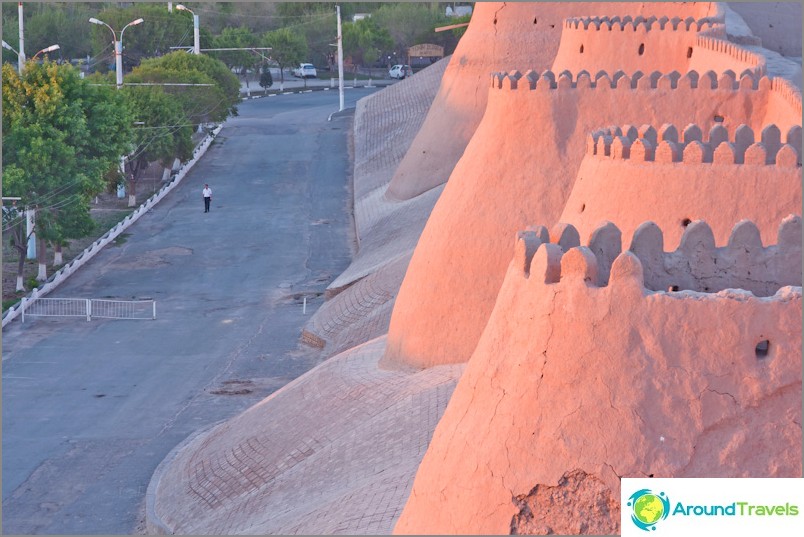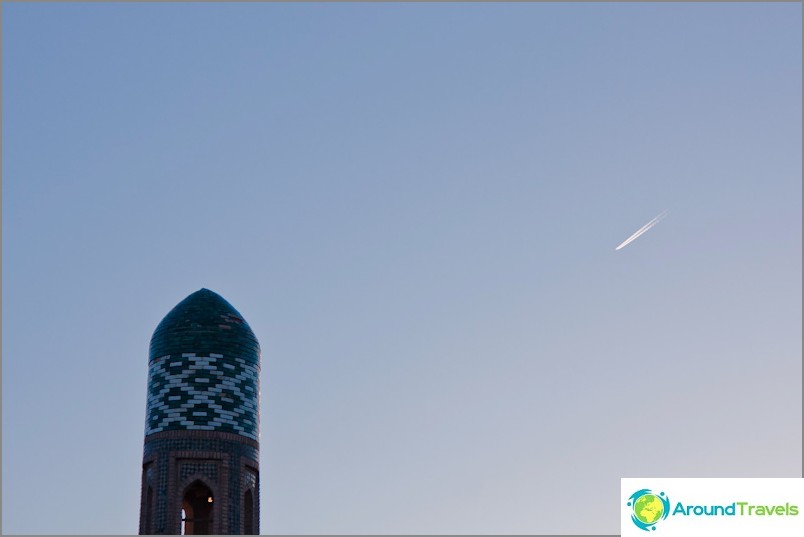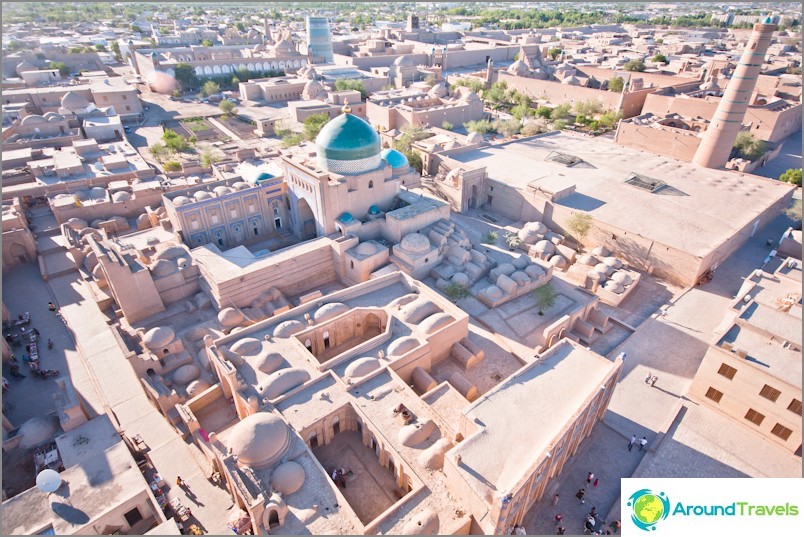 Features of independent travel in Uzbekistan
Despite the openness and friendliness of the localpopulation, travel to Uzbekistan may be overshadowed by banal obstacles from the authorities. The law is the law, and it is very useful to know some of its Uzbek features:
one. Currency! Change currency in banks and on the black market. The dollar exchange rate in the bank is 2000 sums, in the market - 2700-2800. The exchange with hands is considered illegal, therefore, despite the abundance of money changers in any market, they operate secretly. Yes, it is dangerous and there is a fat chance to be deceived. We were lucky - always the amount was correct to the penny. Having exchanged 100-200 dollars, please be patient: recounting such a bundle of papers will not come out quickly, the largest banknote is 1000 sums. The amount of swappable amounts (here's a pun) for dollars should not exceed the amount of dollars exchanged for amounts. Currency from the country can not be exported.
2. Customs! Perhaps the biggest hemorrhoids for the traveler. At the airports she
it is easier to pass, but ground transitions sometimes bring a lot of headaches. However, our experience turned out to be successful and, apart from empty bothersome with customs officers, did not go anywhere further.
3 Entry and exit from the country! At the entrance you are given customs declarations, in which you need to make a list of all your valuables and the amount (to the penny) of all currencies imported into the country. The completed declaration must be kept until you leave the country, when you fill out the same one, in it you specify everything that is taken out of the country (things, equipment, money to the penny. At the exit, your money can start to recalculate. I read about cases when 10 tenge are not specified (2 rubles) turned to the person a bribe and 2-hour hassle.
four. Hotels and accommodation! The logical continuation of p.3. Each hotel gives you a receipt of registration, which also must be kept until departure - check at the customs. Duration of stay in the country without registration in hotels - 3 days. There is a clever way to get around this rule: if you have relatives or friends in Uzbekistan, register with them. The price of such a procedure is 5 US dollars, the validity period is a month.
In more or less large cities, for example, in Tashkent, hotels can be looked at RoomGuru, this is a convenient service for finding profitable deals on hotels in different booking systems.
5. Traffic police! Preponder for travelers on their vehicles.
If you are going to withdraw from Uzbekistan interesting and unique souvenirs, check out the order of import and export (Google to help).
Transport in Uzbekistan
Buses for long distances between citiesalmost does not walk. Instead, they go local taxis - Daewoo Nexia, parking (in the people "Pyataks") which are located near the bazaars or stations. The landing procedure is as follows: negotiate a price (bargain!), Wait for the full salon to reach and go on the road. So, we flew 500 km from Urgench to Bukhara in 6 hours, giving 50,000 sums each (approx. 20 USD). From Khiva (20 km from Urgench) cheaper than 70,000, no one wanted to go. Check the approximate prices from the local population, who will be eager to not only share all the necessary information, but also invite you to a wedding with your brother, friend, uncle, etc. =)
It is also very convenient to travel between cities.by trains. Railway traffic in Uzbekistan is very well developed. Uzbeks do a lot for the development of tourism infrastructure: they introduce new routes, improve stations ... So, we went from Bukhara to Samarkand and from Samarkand to Tashkent on the fast train "Sharq Express". The price for a ticket is the day before the departure of 26,000. It is possible to get from Tashkent directly to Bukhara. The train is clean, the wagons are sessile.
Other features of Uzbekistan
The main attraction of the country is,Undoubtedly, people: open, kind, hospitable, hardworking and responsive. The biggest problem with them is: to refuse their hospitality, because sometimes it is too much, especially when the brother has a wedding, to visit the guest, well, it's just necessary! In difficult situations, we were looking for support from the locals, who always happily helped us: either they would take a free tour, help us to enter, then they would go where they needed to.
For vegetarians, paradise is here, especially in summer andAutumn: fruits and vegetables are not only cheap, but also really tasty. However, in the unit, the expression "without meat" is poorly understood: even Bukhara pilaf with dried apricots and raisins is brought in with a handful of decorated meat on top. However, as the chefs assure, all the ingredients are cooked for him separately, so by separating the meat from the other ingredients, you can get a purely vegetarian dish)
Uzbeks are not only a hardworking nation, but alsotrading. Therefore, you can bargain everywhere: even at the entrance to museums. So, with an active discussion, prices can be knocked down by 30 - 50%. It came to the case when our acquaintance named Timur passed for free into the tomb of Tamerlane, citing his unwillingness to pay deep blood kinship with Emir Timur. From our point of view, such "arrogance" is perceived in Uzbekistan as a game with its own unwritten rules. Immersion in it is equivalent to the adoption of the surrounding space without expectations and complaints. Perhaps this is the true meaning of any journey - to dissolve in an endless kaleidoscope of changing images, stop expecting some kind of miracle and understand that it is this kaleidoscope that is the main miracle and the highest reward of any journey.
Andriyanov Yaroslav and Muradova Maria, authors of the blog idea37.info (on self-development and travel)
Life hacking 1 - how to buy a good insurance

Choosing insurance is now unrealistically difficult, so to help all travelers, I compile a rating. To do this, I constantly monitor forums, study insurance contracts and use insurance by myself.

Life hacking 2 - how to find a hotel 20% cheaper

First, choose a hotel on Booking. They have a good offer base, but the prices are NOT the best! The same hotel can often be found 20% cheaper in other systems through the RoomGuru service.

Discount hotels