Smile in the title for good reason, because only such emotions were caused by the last meeting, still a pleasant aftertaste
As usual, I thought there would be few people, becausewe are here in the rainy season and the ride is not very comfortable, especially with children. Yes, another meeting place is quite remote from the central beaches, where some of the participants live. However, we almost occupied the entire area of ​​the cafe, there were 34 of us, including the smallest. And the best part is that almost everyone was with children! Whether we are so old or just the blog's audience has changed from single travelers to winter workers with children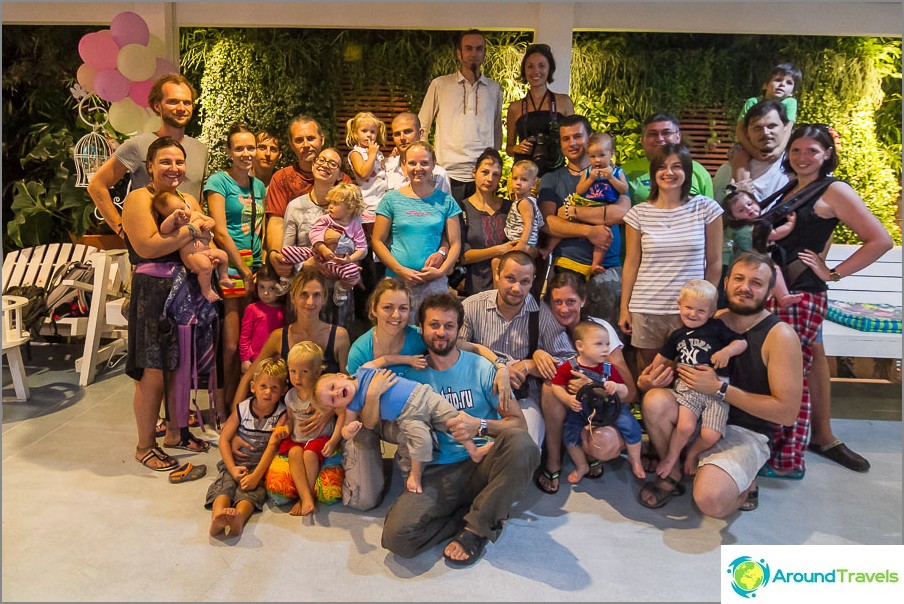 In general, talk too much and nothing
With the flood lucky it did not happen, despitepredictions, and the ark was not useful to anyone. We arrived, talked, and barely dispersed, because I really did not want to leave. Even somehow it happened that they did without a circle, they all immediately joined the conversation without any additional effort from anyone. The company surprisingly got a warm, sincere, and mostly close to us views. Only the slings of what they are worth, almost all were with these devices. Moms used to joke that all the island slingomas gathered here.
A large number of children was a significant plus.for us - Egor part of the time stuck it on one child, then on another, and almost did not require the attention of parents. How is it great when you can talk more or less calmly when no one is hanging on you
Surely, someone else noticed that the children were playingwith each other and they had something to do. And what I like about this cafe, that its area and cleanliness (as well as some children's attributes), allow parents to relax a little.
Guys, thanks, thanks to everyone who came toan appointment! I hope we will cross with you in the expanses of our close ball, be it Russia or Thailand. I also hope that you will be able to dock with each other and find a company for communication. So, you can leave your contacts in the comments (phone numbers, links to profiles in Vkontakte and Facebook, mail, etc.).
And some photos from the meeting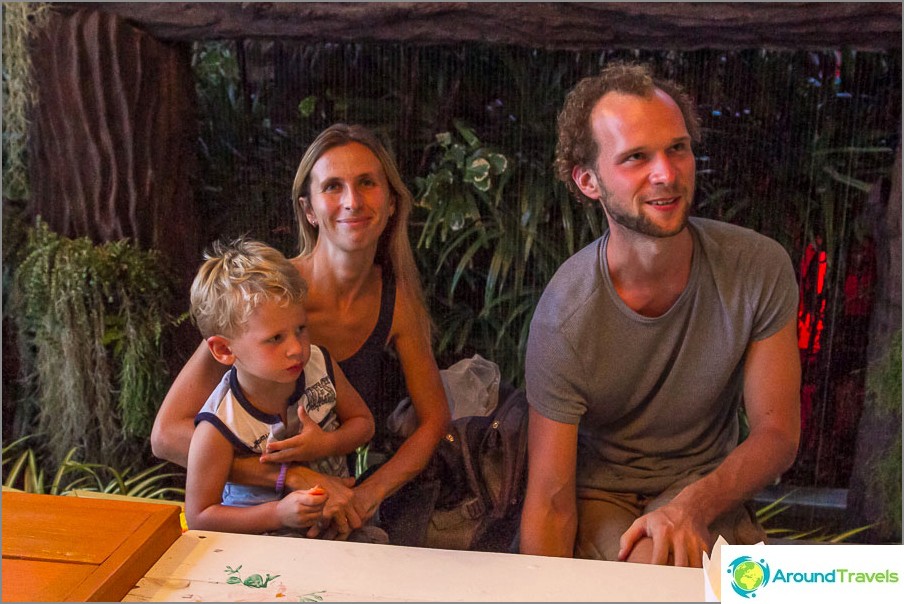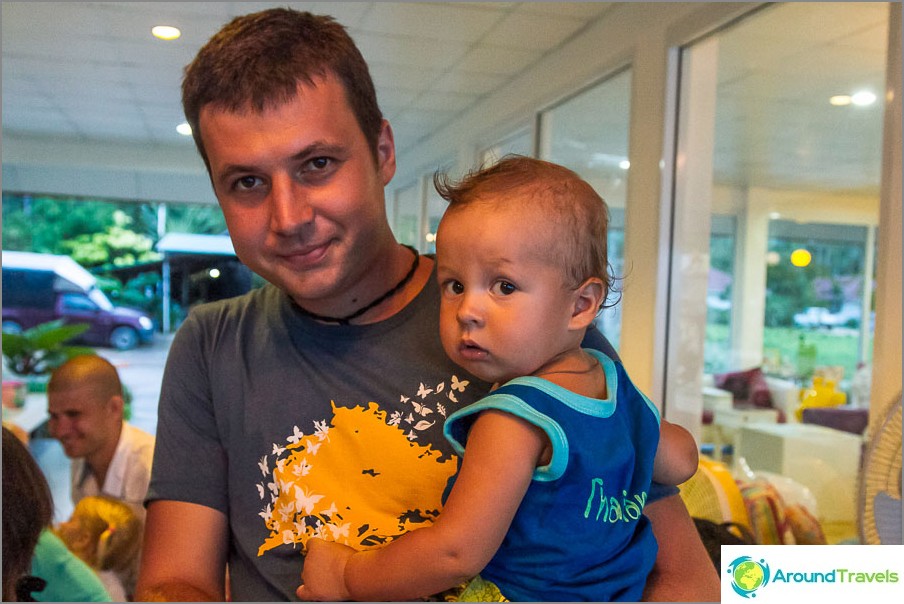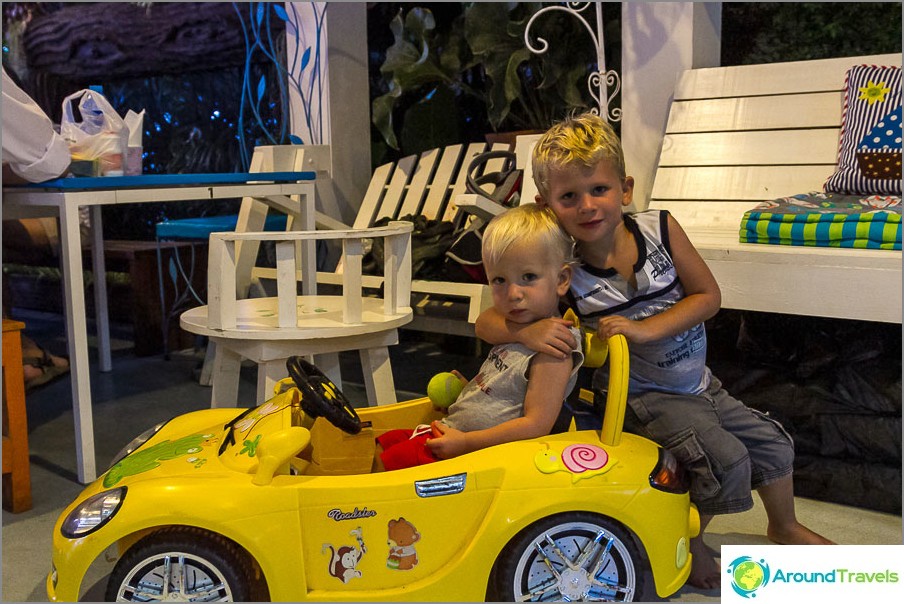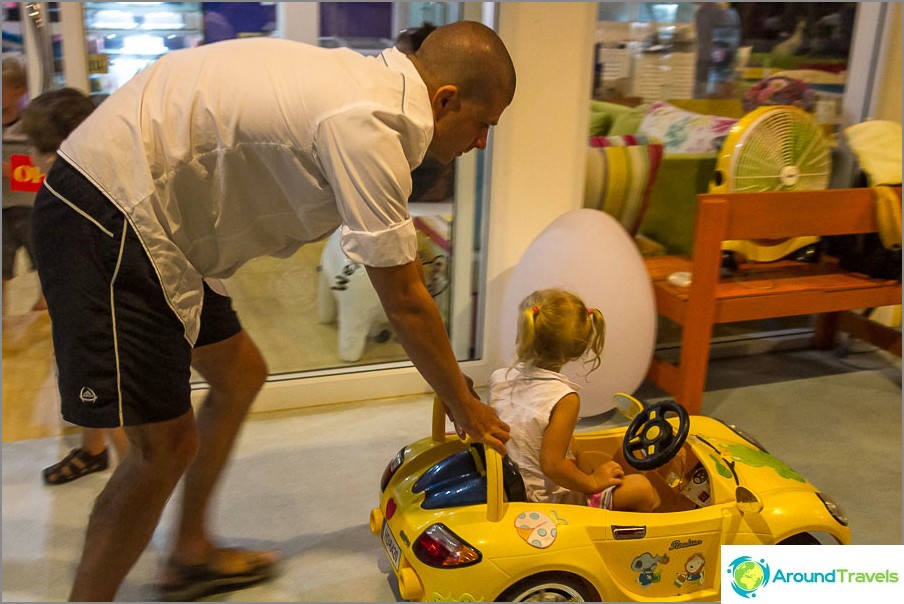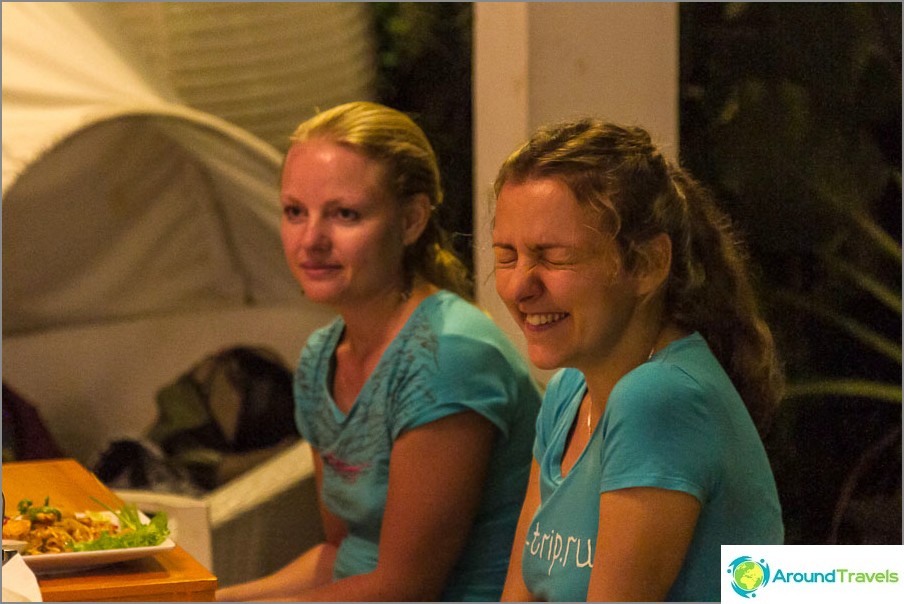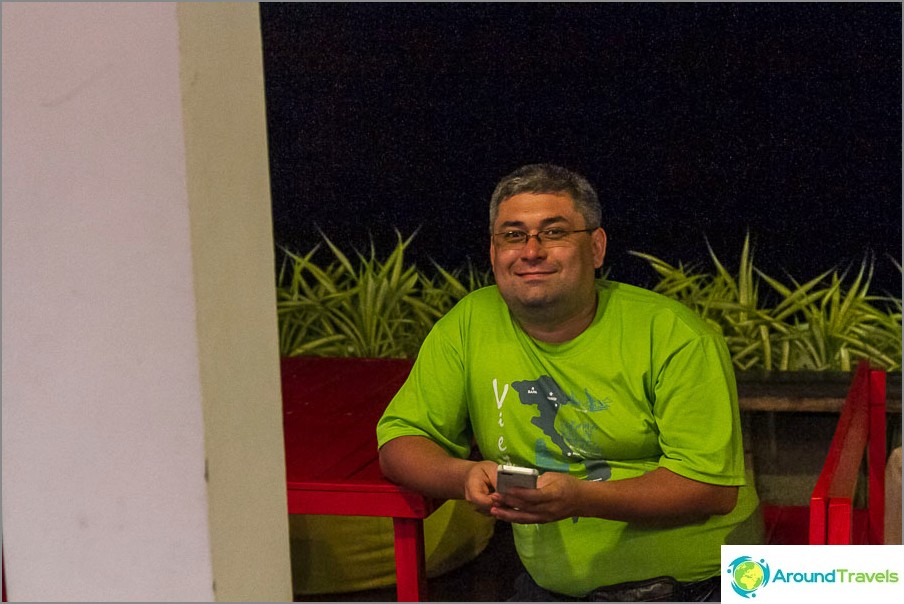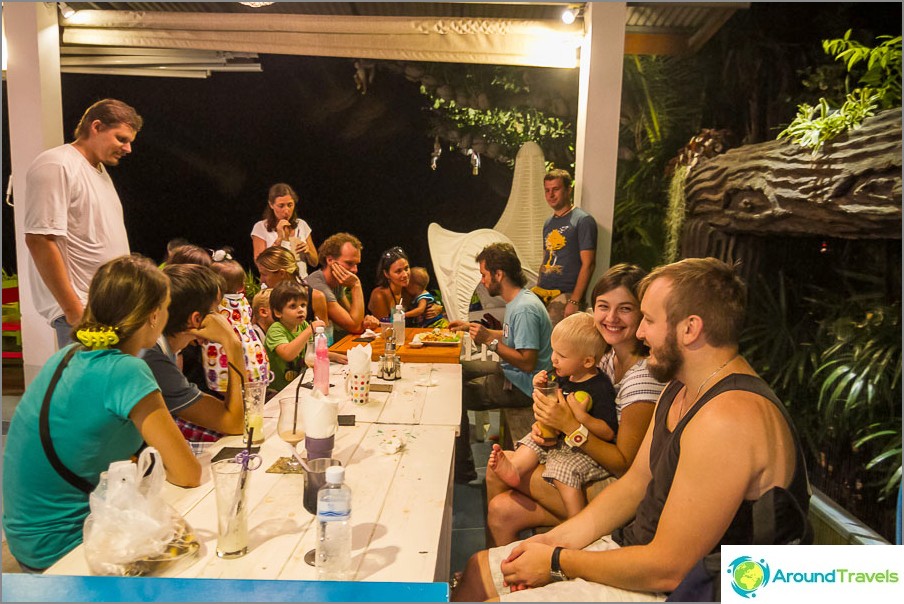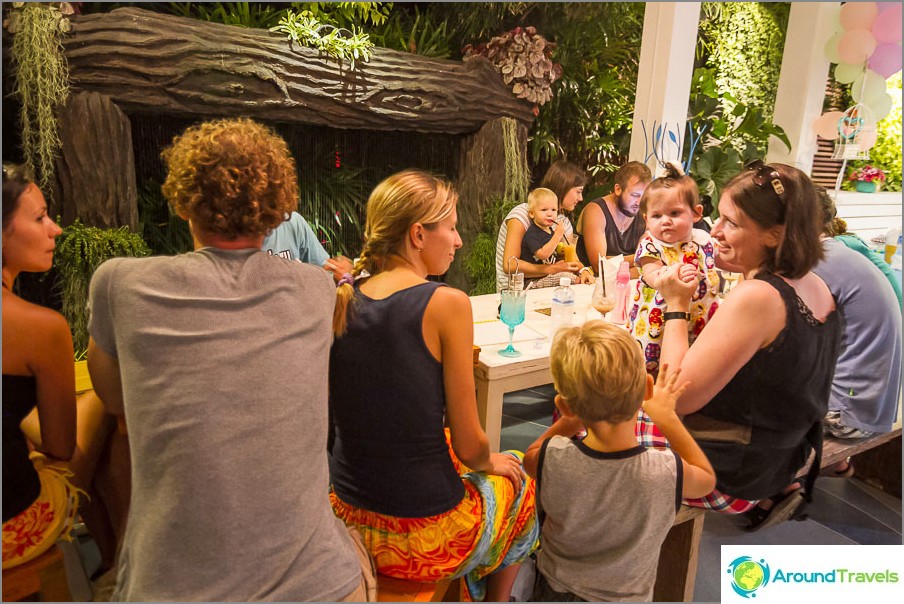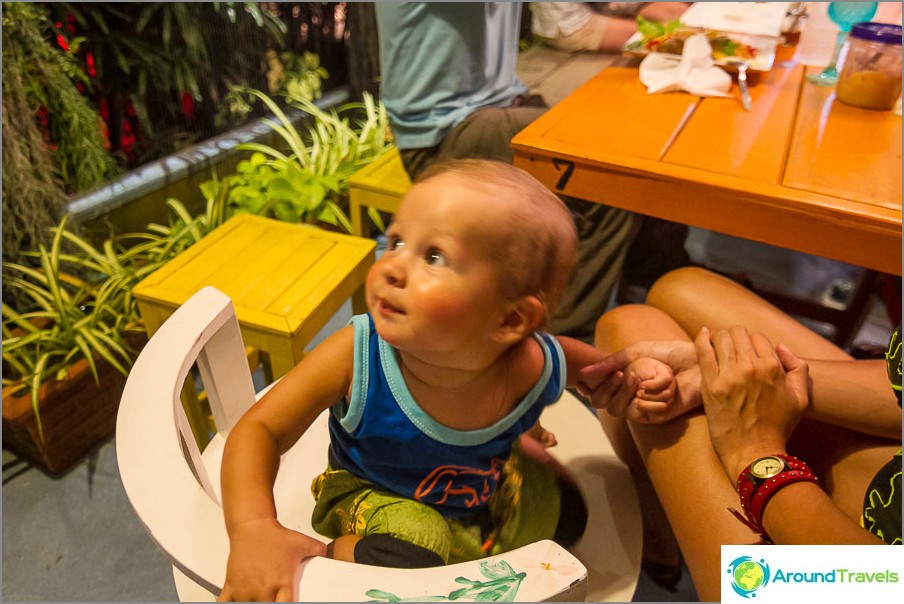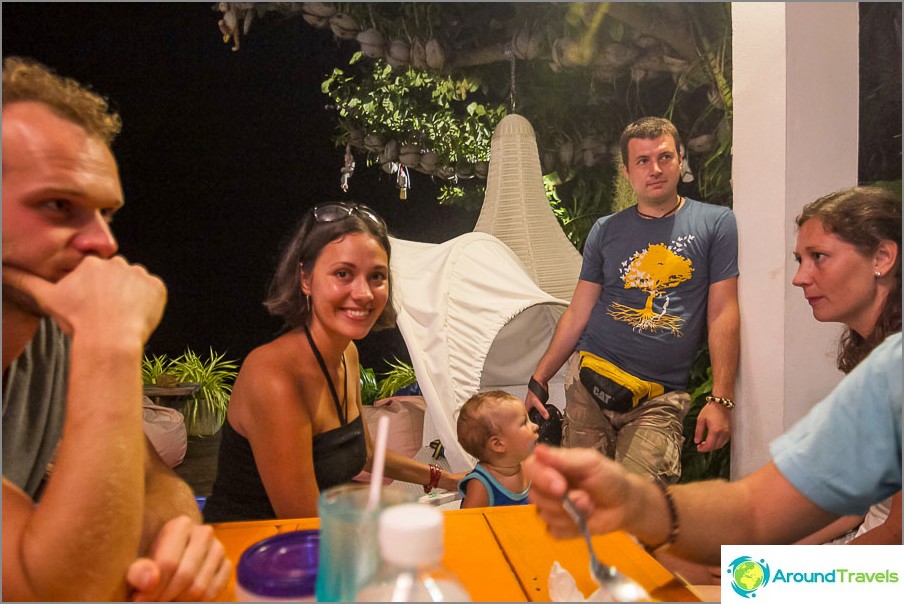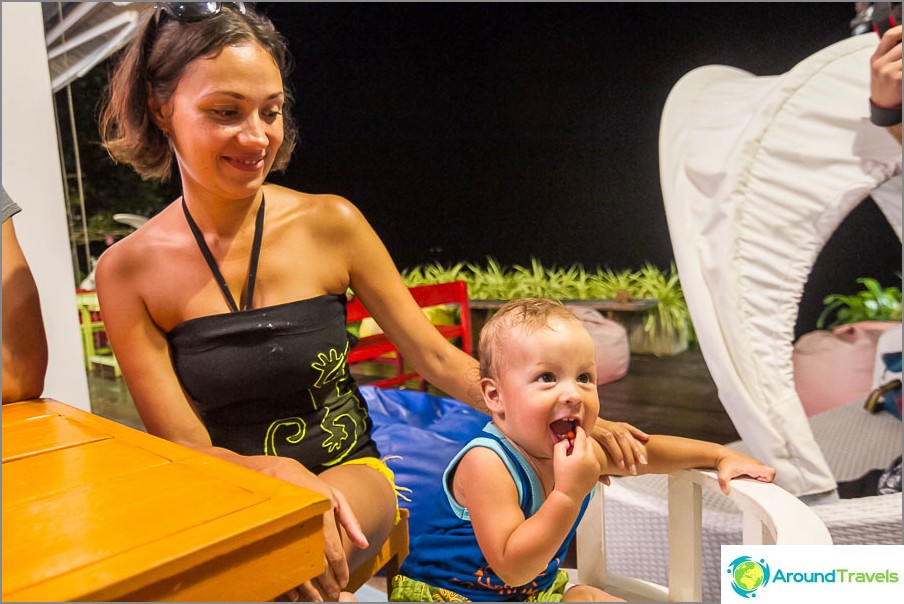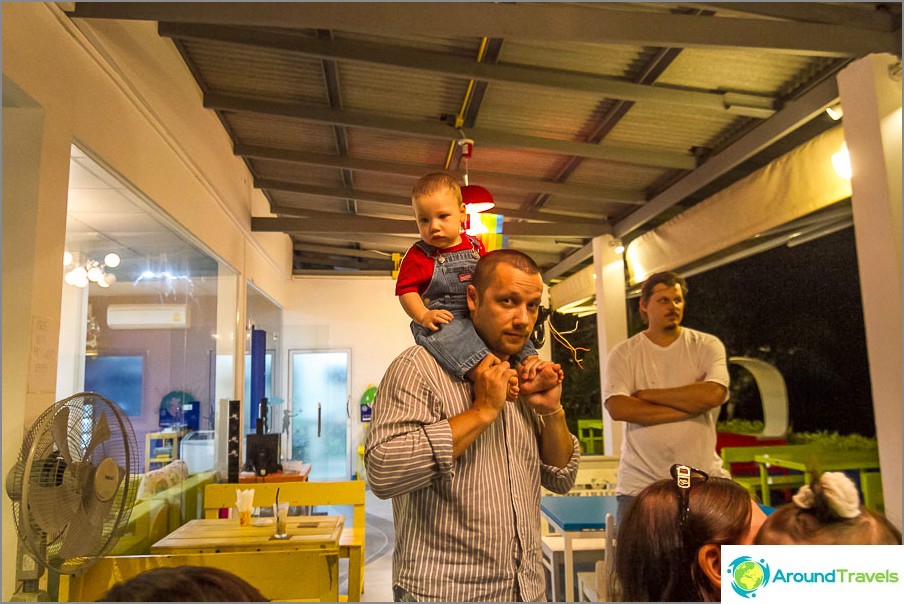 And I will list the bloggers, colleagues, so to speak, who was at the meeting
http://nekrasova.me
http://www.tripfamily.ru/
http://mytravelbaby.ru/
http://poletelinasamui.ru/
http://smfanton.ru/
P.S. Today we (November 29) are going to the playground in Big C, join.
Life hacking 1 - how to buy a good insurance

Choosing insurance is now unrealistically difficult, so to help all travelers, I compile a rating. To do this, I constantly monitor forums, study insurance contracts and use insurance by myself.

Life hacking 2 - how to find a hotel 20% cheaper

First, choose a hotel on Booking. They have a good offer base, but the prices are NOT the best! The same hotel can often be found 20% cheaper in other systems through the RoomGuru service.

Discount hotels