For several days now we have been living in Warsaw. Honestly, we didn't have time to prepare for the trip, didn't read how to use public transport, what connection to use, etc. The only thing I managed to do was to get a euro card and more or less estimate when to spend the euro and when to pay the ruble.
We also did not analyze the housing market, but simplybooked an apartment on AirBnb. It may well be that there are better options, or cheaper, but we had to be strictly in a certain area and not far from the center. Since we are not alone so smart, we need to book an apartment here for six months, otherwise there will be nothing. Nevertheless, we are completely satisfied with their housing. And it's good that I booked it back in September, now it is even more expensive because of the euro, and there is already nothing free in the district.
The content of the article
Our apartment in Warsaw
cost of
Through Airbnb, you can rent housing from private individuals andwithout intermediaries, both for a day and for a week, a month. You can now register and get a bonus of $ 20 via this link. The bonus can be used within a year after registration by making the first reservation. And be sure to look at my post. about the Airbnb servicein which I told how to register, how to confirm an account, how to search for housing and so on.
Here is a direct link to our apartment.
We rented an apartment for 28 days, and it cost usat 2800 zł (100 zł / day). Not Thailand, however ... At this host the monthly price starts from 28 days. We just didn't have to have more, initially we wanted to go for 3 weeks, but the cost went out more than 4 weeks, so we decided to just live another week and take a walk. In Airbnb such a chip, you should always look at the monthly cost, if there is one. And daily (up to 28 days) price tag is not at all humane - 160 zł / day.
Recently, a small upgrade was made in the apartment, curtains were hung, a carpet was laid, a crib was added. The price was 180 zł / day and 4100 zł / month.
On average, apartments in Warsaw are worth from100-200 zł / day. True, the price in rubles is changing due to the euro, and noticeably. Those who come for the second time try to get in touch with the owners directly (there are already contacts) so that Airbnb fees are not included in the price, it turns out to be cheaper. But the bad thing is that specifically in this area, everything is sharpened by daily delivery, as they usually come here for 2 weeks.
If the apartments and apartments are not interested, you can zakukit hotel. I usually watch them through RoomGuru. Convenient service that you immediately see prices in all booking systems at once, and choose where it is cheaper.
Interior
The apartment is spacious and quite bright. In the living room, in general, the whole wall in the windows. There is everything necessary for a family: stove, microwave, large fridge, kettle, washing machine. The only thing that was missing was the dishes, I had to buy pots, a frying pan and plastic boxes for storage.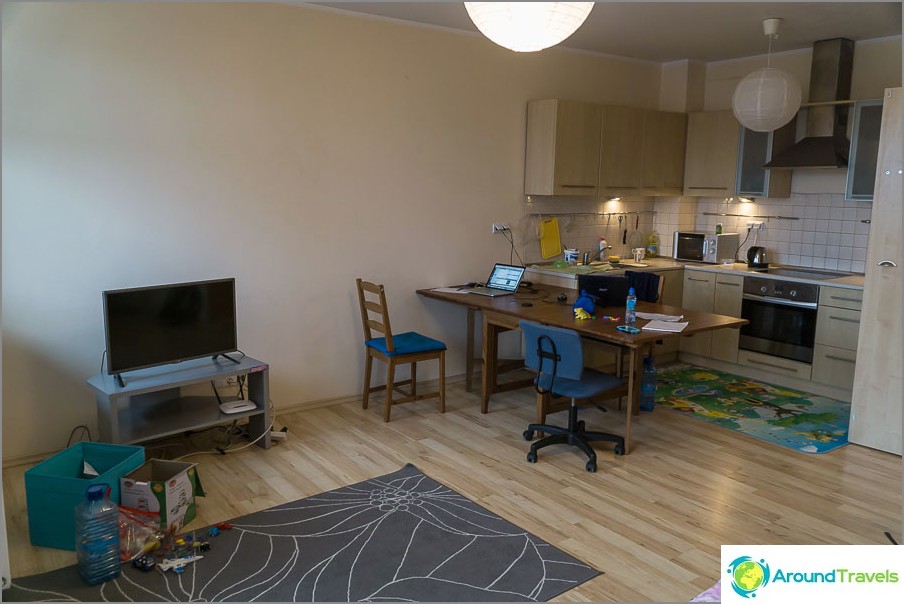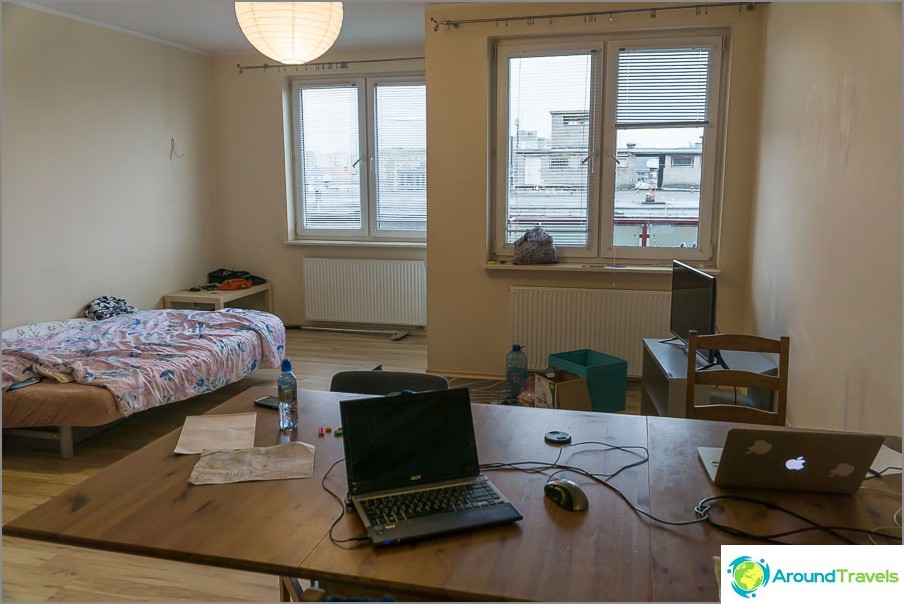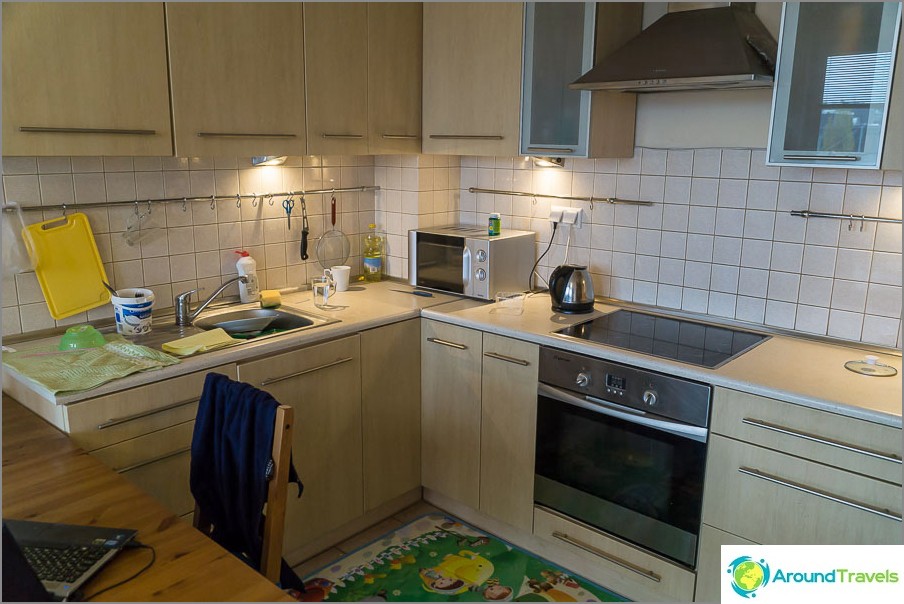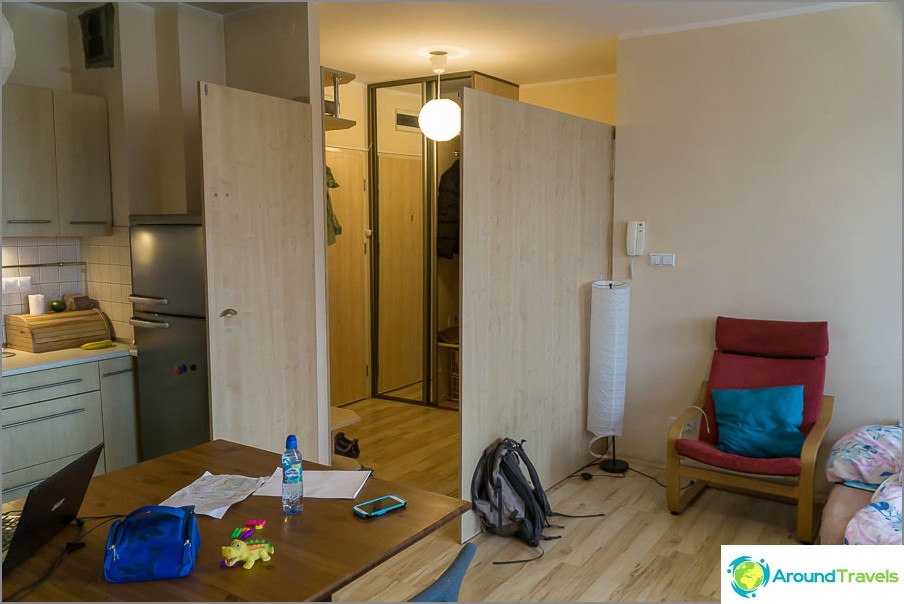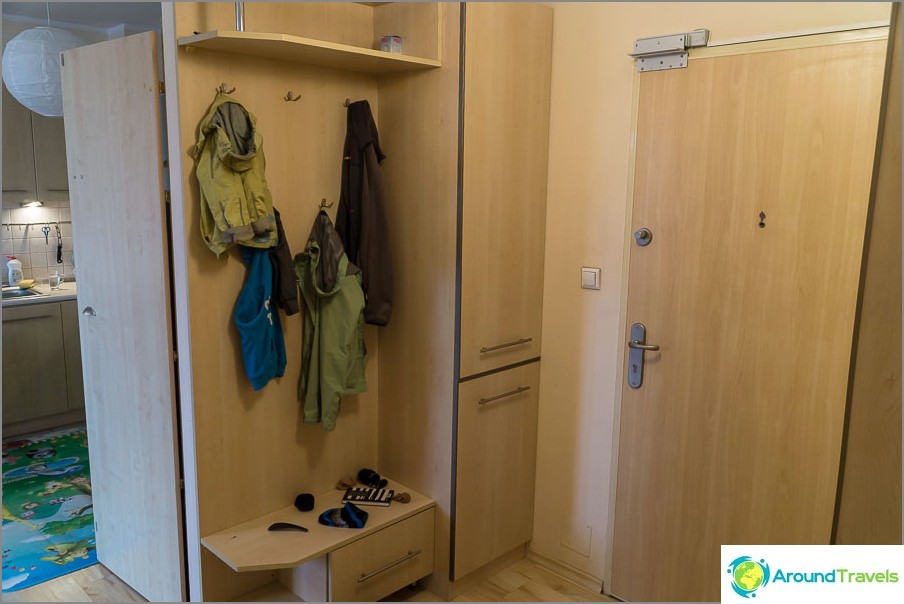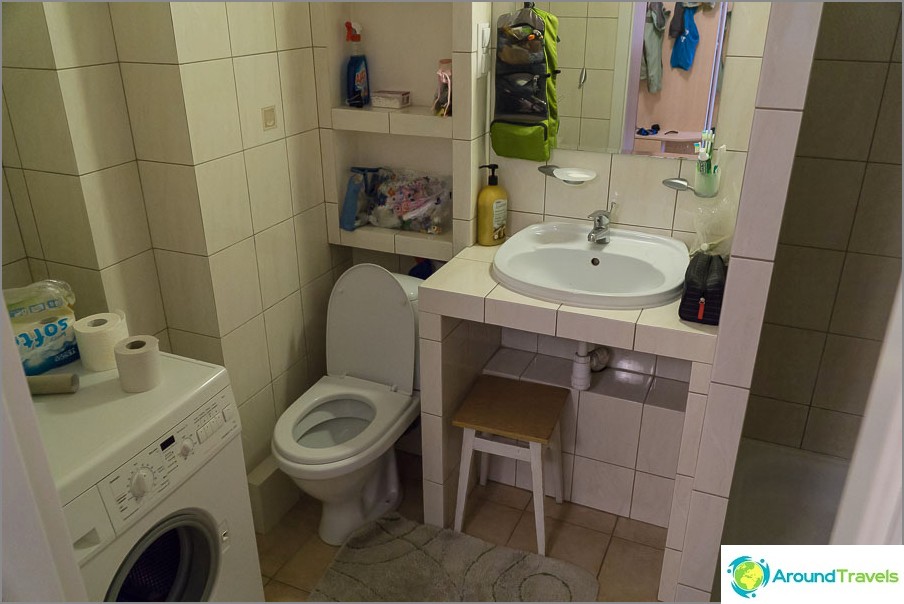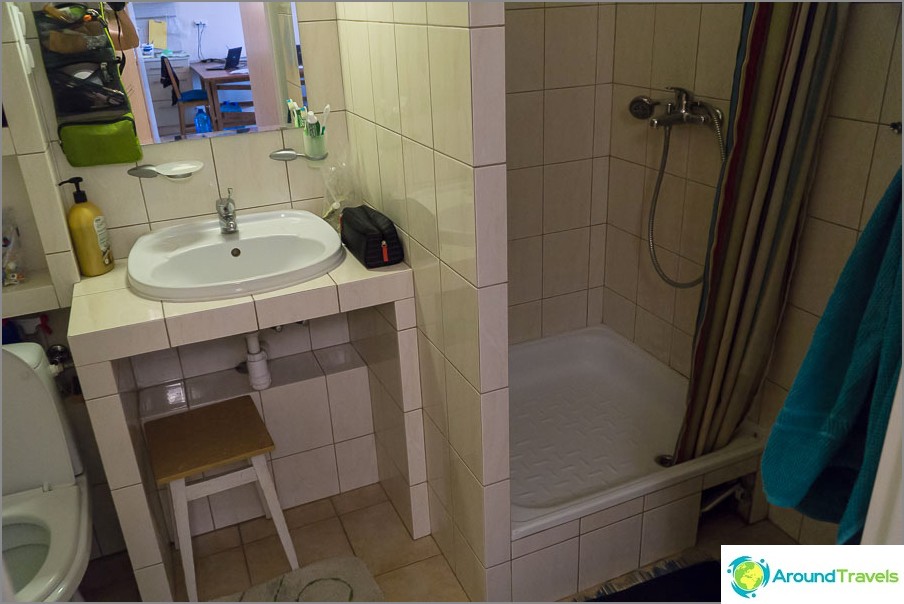 The apartment was positioned as a double, butthis means only two beds, one in the bedroom, the second in the living room, that is, there are only two rooms (1 bedroom). Since we are sleeping separately now (me and Yegor, and Daria separately), we needed exactly two beds for anyone. So everything turned out well here, otherwise someone would have to sleep on the floor on the rug. The only thing is that we don't have beds, but sofas from Ikea, but surprisingly it's quite comfortable to sleep in, only I cannot turn over, otherwise I wake up Yegor (the orthopedic mattress at home in Moscow is not so shaky).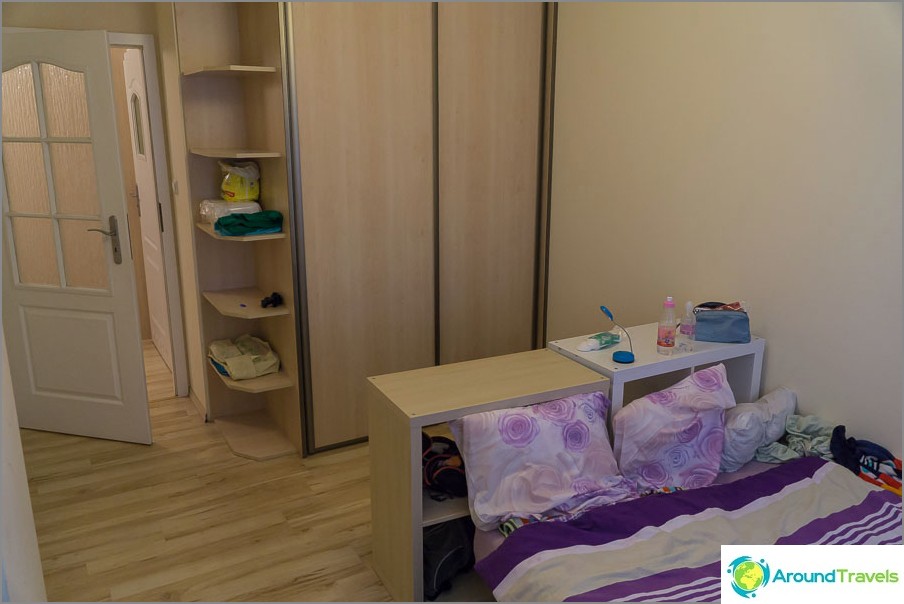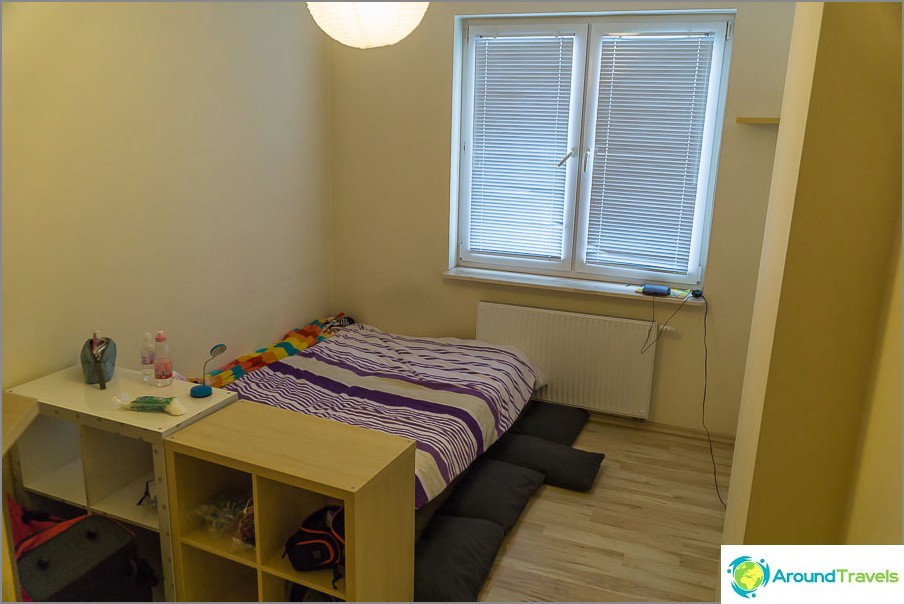 From the pleasant - the floor is not tile, but laminate. But this after Thailand I pay attention to this, where the floor is almost always concrete. Since Egor always falls, the laminate or wood is preferable, and even warmer to the feet, in this climate. It's great that there is central heating, and on the batteries you can adjust the temperature.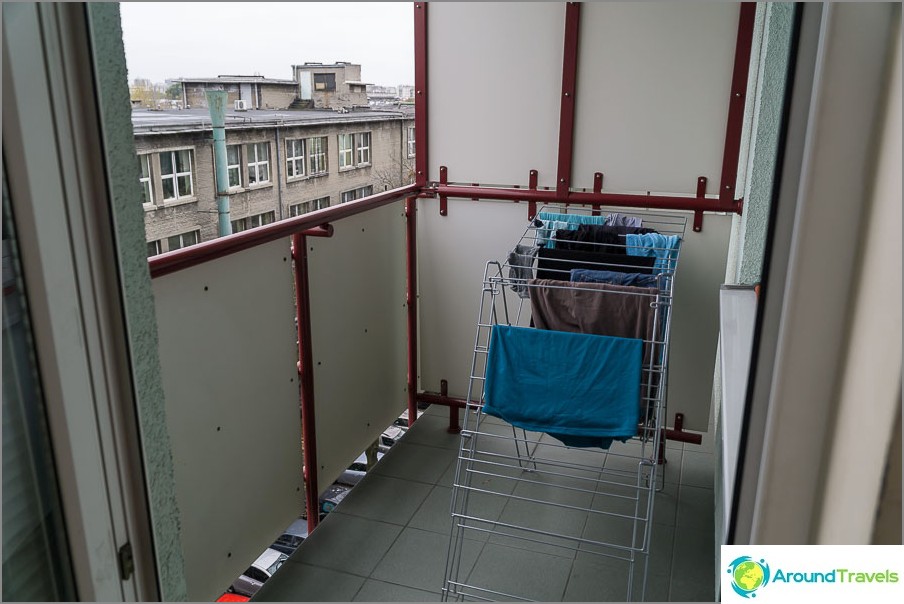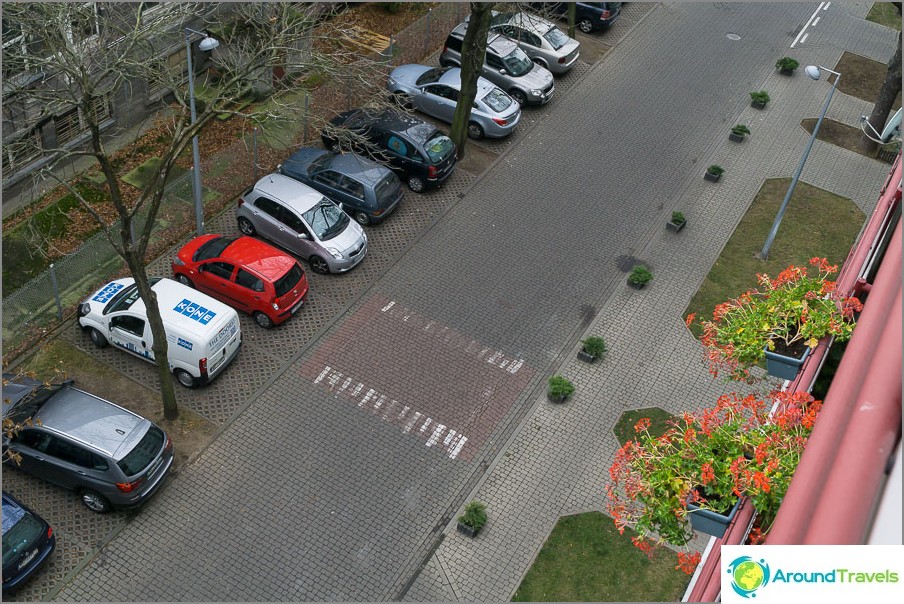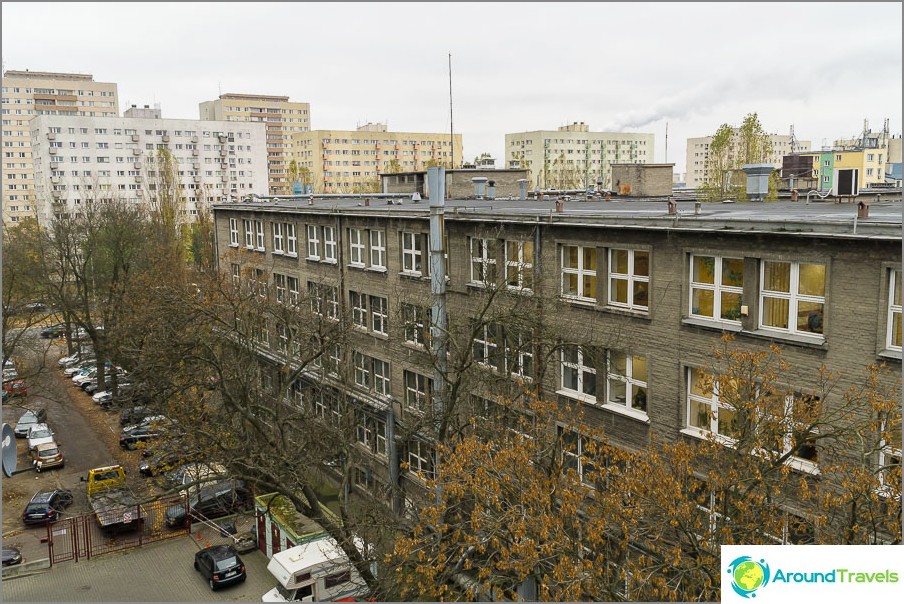 Wifi is also present, unlimited. And though the channel is not fast, but it works stably.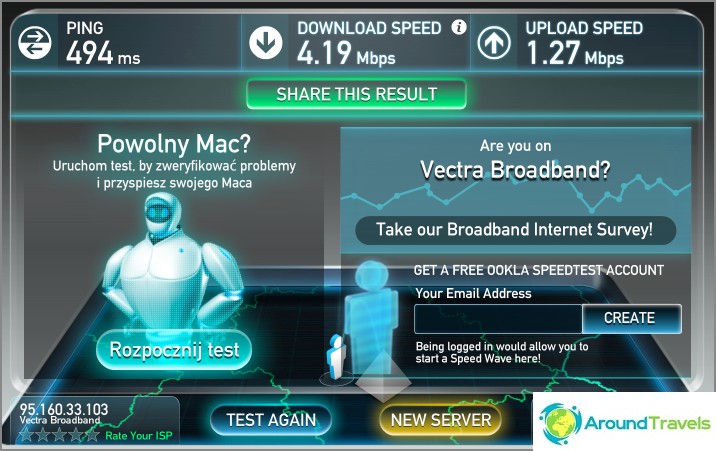 Outside
Our apartment building is fenced and guarded. And it looks better than the neighboring ones. It is probably closer to the category of good (elite?) Housing. There is an underground parking, but since we are without a car, we do not use it. To get into the apartment, you need to enter the code 3 times. First, the code on the gate next to the guard, then the code in your doorway, then the door code on the apartment. When I learned about the codes, I thought it was inconvenient, but I tried it, and after the first day I realized that it was so nice to walk without keys and not think about them at all. It is only necessary to remember a combination of numbers. Therefore, the key (he also has) do not want to take with you.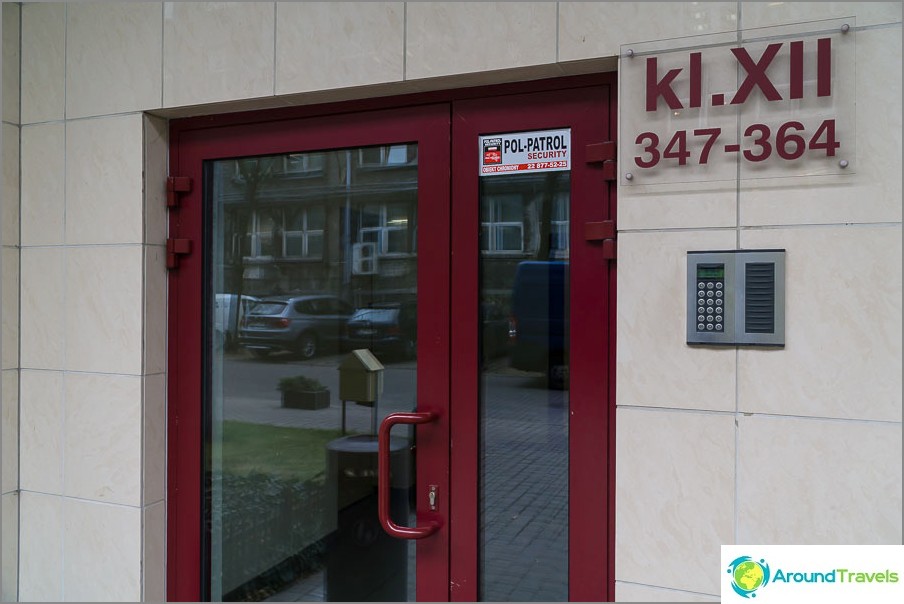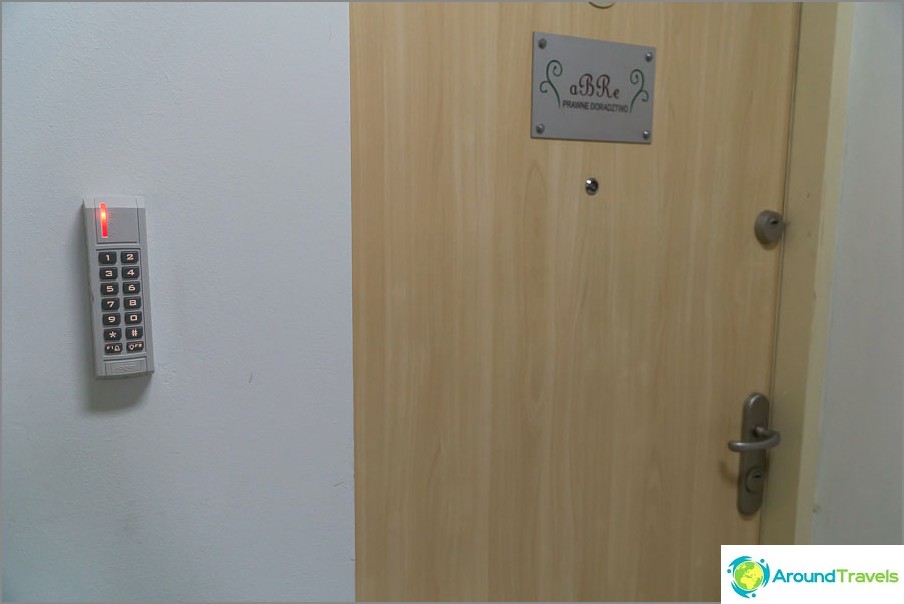 By the way, we have not seen the owner. He just sent a description of how to get inside (with codes and instructions) and that's it. All correspondence by email. We just arrived, went to the apartment and now we live here. The codes apparently have an expiration date and then we will not be able to get inside by them, respectively, the following tenants will have other codes.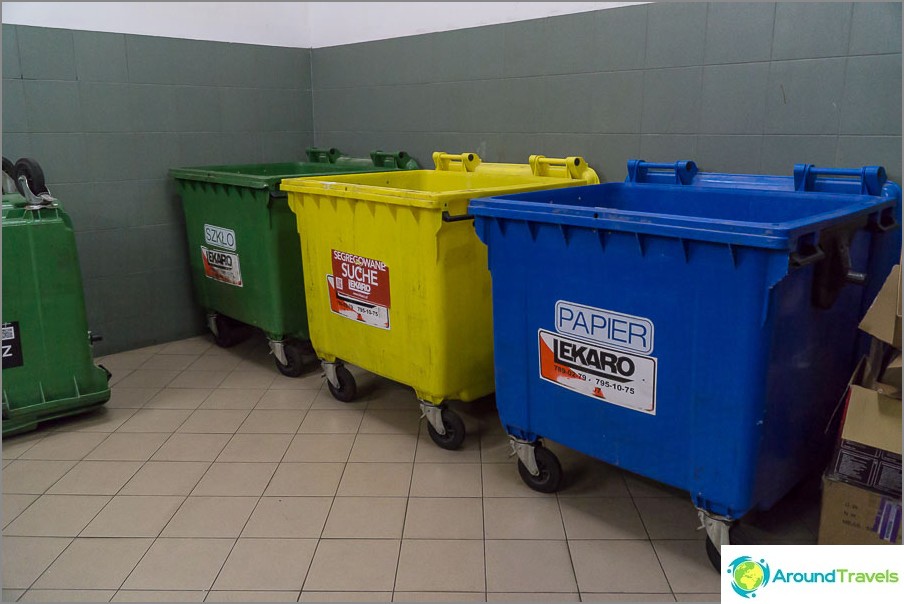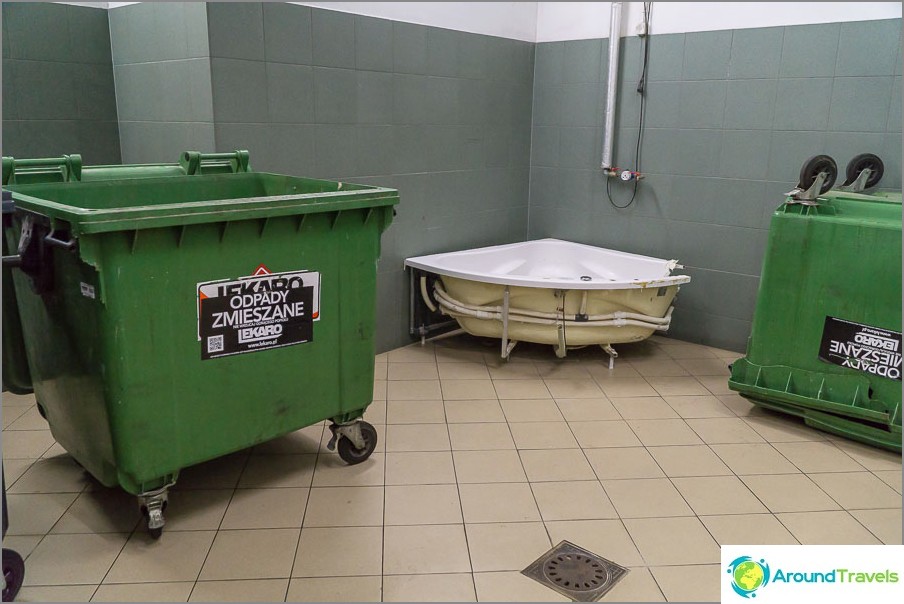 The house has the shape of a square, inside whichinner green courtyard with plantings and a playground. Conveniently. In the neighboring courtyards (not fenced) were not, so I do not know yet how popular the playgrounds are.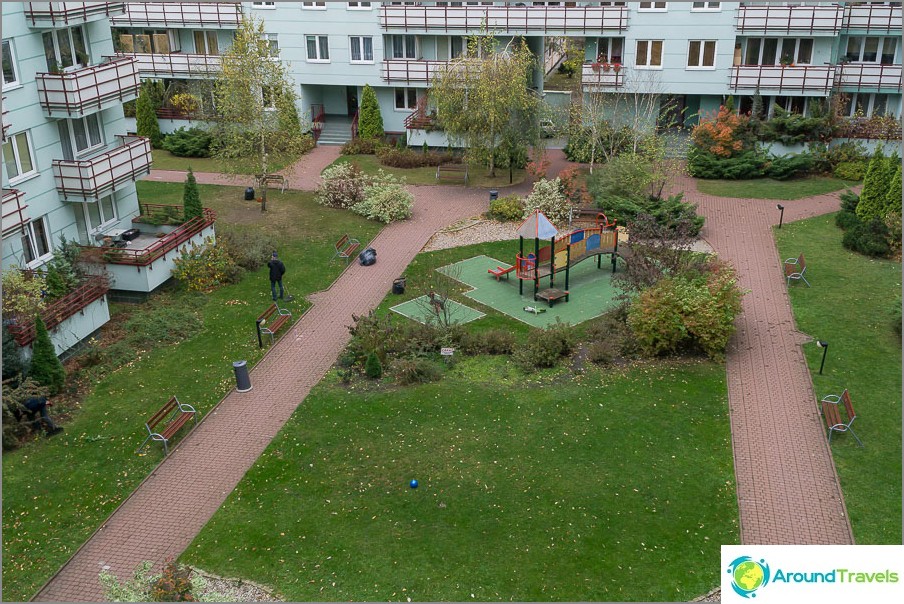 Infrastructure nearby
In this area usually live those who come torehabilitation center Olinek. Poles who rent apartments here are really lucky, everything is booked year-round and without any downtime. With tourist destinations better closer to the center, in any hotelof which a bunch of options.
At 200 meters there is a good supermarket.Tesco, 100 meters Carrefour Express, next to which there is an ATM, where you can withdraw cash. Also, almost opposite to Olinek, there is a bank, where you can not only withdraw money from an ATM, but also exchange cash at a bad rate (it is better to do this in exchange offices). Olinek himself 500 meters from the apartment.
In general, everything is close, and if you came for a coupleweeks, then you can never get out of this area at all, just walk along a familiar trajectory and that's it. Comfortable and peaceful life. But if the soul requires more shops, then you can go 2 stops by bus (or walk 2.5 km) to the Sadyba shopping center, where there will be various boutiques and big Carrefour. Accordingly, if the soul requires walking, then in 1 km to the other side there is the Лазazienki Park with birds, squirrels and other things.
On the map
Apartments in Warsaw
Apartments in Warsaw
Nice apartment in Warsaw, next to the rehabilitation center where we lived.
Read about the apartment.
Nice apartment in Warsaw, next to the rehabilitation center where we lived. Read about the apartment.
P.S. Almost ready post with first impressions of Warsaw, although it will be about our district, there is not enough time, we don't have time to go anywhere.
Life hacking 1 - how to buy a good insurance

Choosing insurance is now unrealistically difficult, so to help all travelers, I compile a rating. To do this, I constantly monitor forums, study insurance contracts and use insurance by myself.

Life hacking 2 - how to find a hotel 20% cheaper

First, choose a hotel on Booking. They have a good offer base, but the prices are NOT the best! The same hotel can often be found 20% cheaper in other systems through the RoomGuru service.

Discount hotels