I wanted to go to Serbia for a long time, but I went toMontenegro Here is such a turn. More precisely, I also wanted to come to Serbia, but did not have time, so I set aside for the next time. However, if we are talking about the sea and the warm climate (after all, for the sake of climate, as a rule, people go somewhere), then Montenegro is "not looking" better than Serbia.
In Montenegro, I was in October, that is, I can notjudge the winter months, but even by October, it is already possible to draw some conclusions with which I want to share with you. And also tell impressions about this country.
The content of the article
Should I go to Montenegro for wintering
Climate
Just because of the climate in Montenegro is not soa large flow of people in the winter. For it is cool and rainy. On the coast there is a maritime climate, winter is mild, usually without snow, but the temperature can drop to +5 degrees. Coldly? Yes, not Thailand, you do not buy into the sea. But again, everything is relative. After -20 degrees, the zero temperature will not seem so bad. Especially usually the temperature below +15 does not fall, and in November and in May there will be all +20.
And, if on vacation in Montenegro definitely goit is worth (that in the summer, that in the offseason), it's hard to say whether it makes sense to winter. I think everything is quite individual, but, I think, there was no trend and there will not be as long as there are Asian countries (Thailand, Vietnam) and all sorts of Dominicans with Costa Rica. Behind the warmth and the sea in winter is definitely not necessary for Montenegro. The off-season (autumn, spring) is also ambiguous in terms of climate. It seems still warm, but it is starting to rain, which can pour for several days without ceasing. On my arrival in October, it rained half days, but on others it was sunny and +25 degrees. In general, I liked it and I would live like that for a couple of months, warming up after a cold Moscow. You know how great it is to go out on the terrace in the morning and drink tea, soaking up the sun.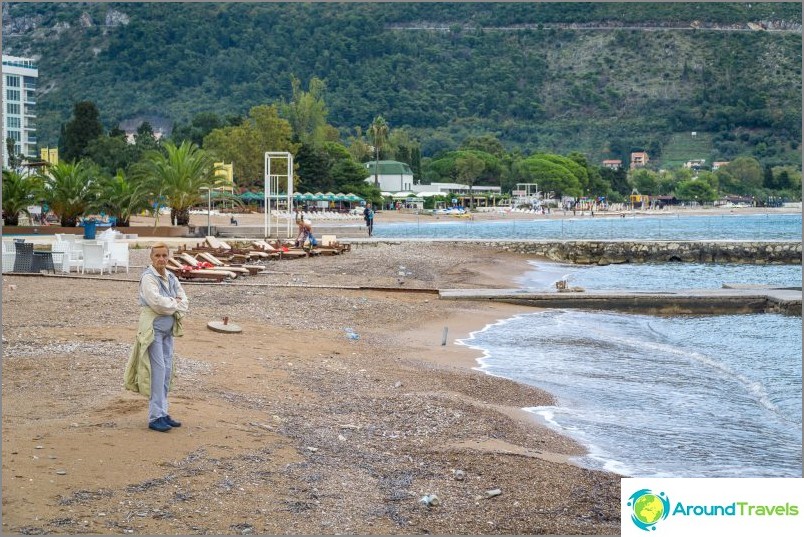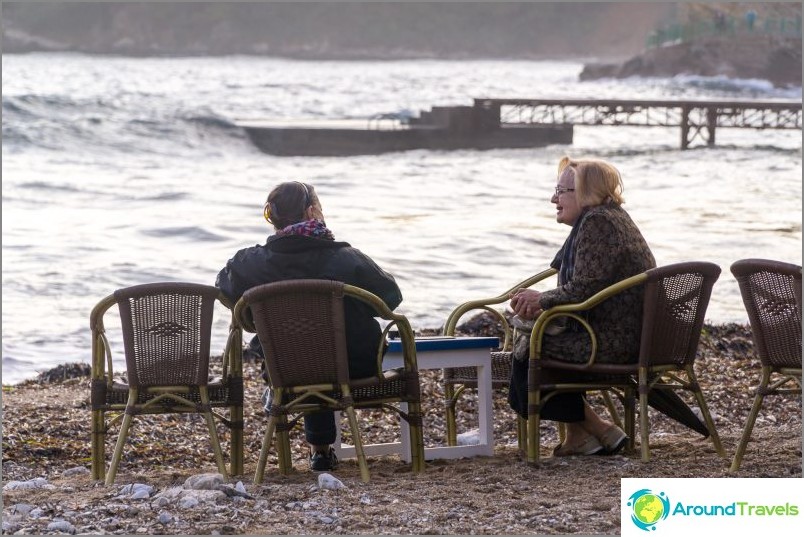 Visa
Russians without a visa can now go toMontenegro 30 days. Only I wrote a post, as reduced by 3 times. All summer 2016 it was possible to come for 90 days. Eh ... As far as I know, the citizens of Ukraine have 90 days left. But also not bad! Just bought a plane ticket and flew away for 1 month. At the border, no supporting documents, such as return tickets or hotel reservations, are usually not asked. At least, neither I nor my friends were asked (we flew, flew at different times).
If you need to stay more than 30 days, it is donevisa in Moscow at the consulate of Montenegro. The consular fee of 62 euros (32 euros children), is done 1-2 weeks. Residents of other cities can apply through the Pony Express visa service, having additionally paid for their services. To obtain a visa you will need to show the hotel reservation or rental agreement.
There is also an option to go to a neighboring country andthen enter Montenegro again and again for 30 days. Nearby are visa-free for Russians Albania (from May to September), Serbia, Bosnia and Herzegovina. And if you have a Schengen visa in your passport, you can drive to Croatia. I do not know how many times you can go back and forth this way, it's better to ask the regulars of Montenegro.
The most important thing on arrival within 24 hours is to remember to register at the place of stay. It costs 0.8 euro per day and 1 euro for the registration process itself. That is, in 30 days it will be 25 euros.
Impressions of Montenegro
Handsomely!
So, the first thing I would say - therebeautiful. No, not even that damn beautiful! You yourself can substitute here a few obscene adjectives peculiar to a Russian person when he sees something really beautiful. Honestly, I did not expect it there. Well, Montenegro and Montenegro, well, mountains and mountains. But from the window of the plane, I thought, well, what a beauty around. I do not exaggerate. Although, perhaps this will be able to appreciate only a fan of the mountains. My friends immediately after the arrival drove me to the Boka-Kotor bay in the city of Perast to fly a drone. Here is the juice.
You know, those who are not in life should go hereEnough aesthetics, who are tired of the dull everyday life and slushy landscape outside the window. Here, in fact, if the view from the window or on the way to the store means a lot to you, then you are here. I am one of those who become depressed from dullness. The Moscow summer is quite wonderful, even without mountains / nature, but from October, for me, despondency begins, so I'm ready to run away from here even in Sochiwhere in recent times it has also become very good if we talk about the visual component (well, the climate itself is better than Moscow).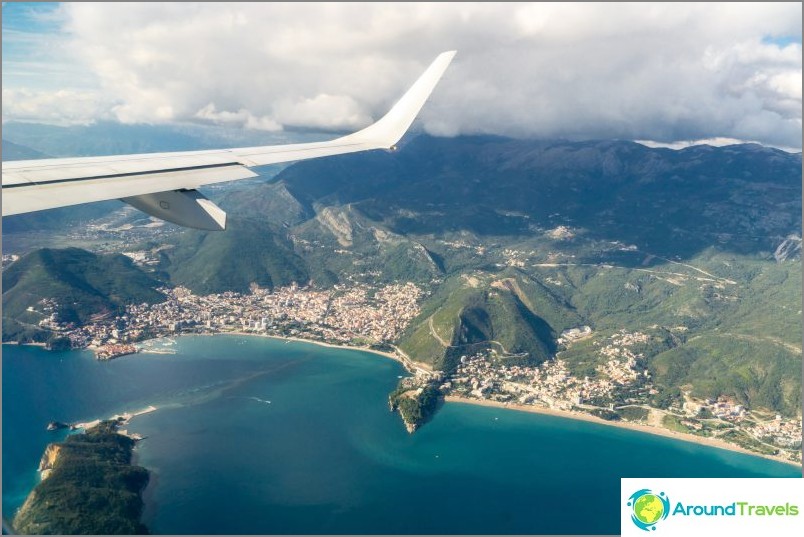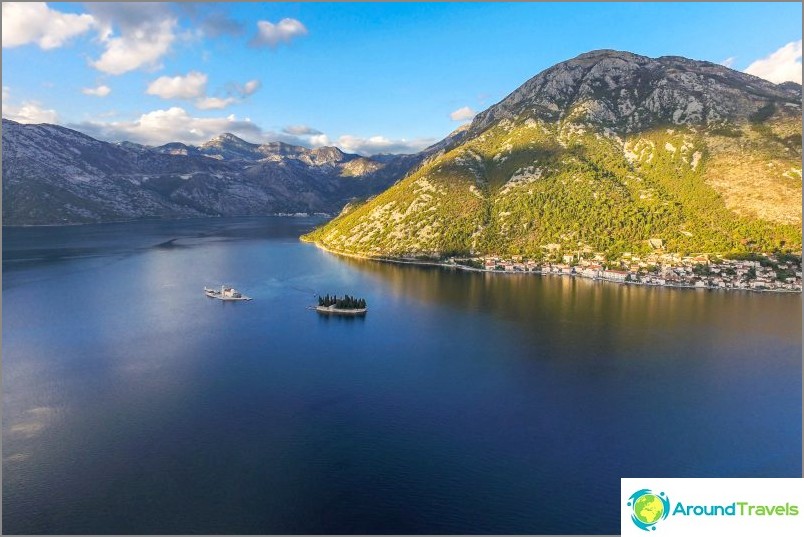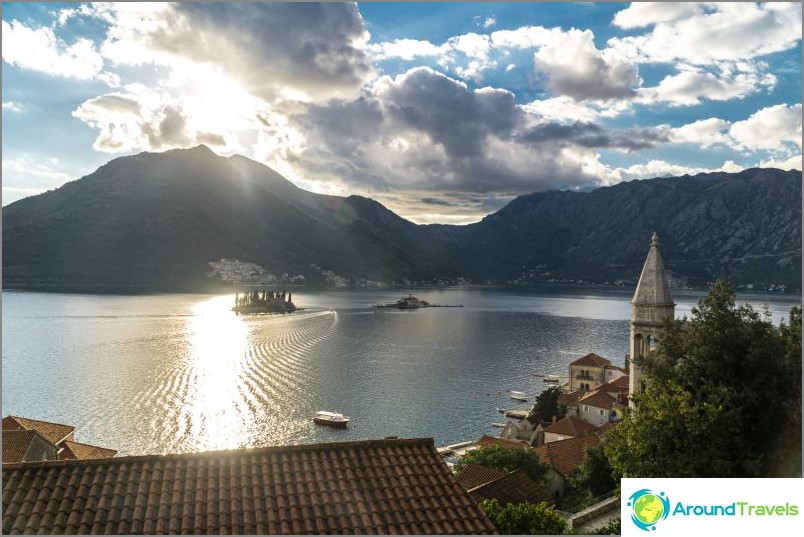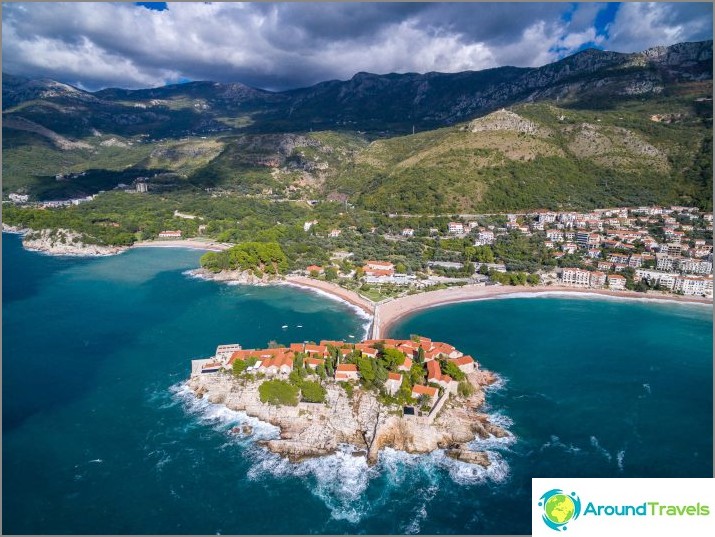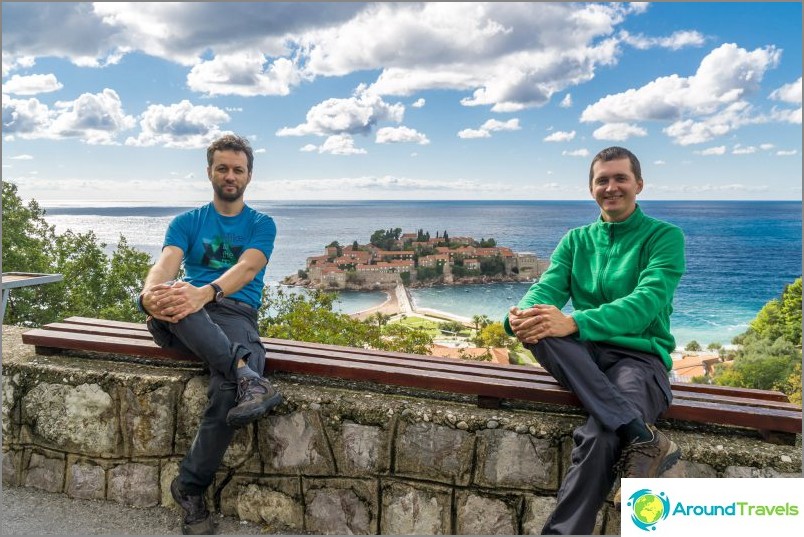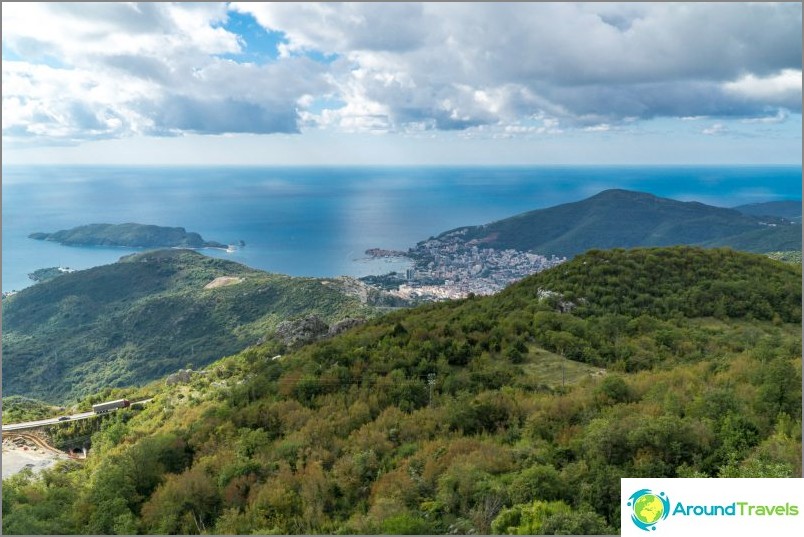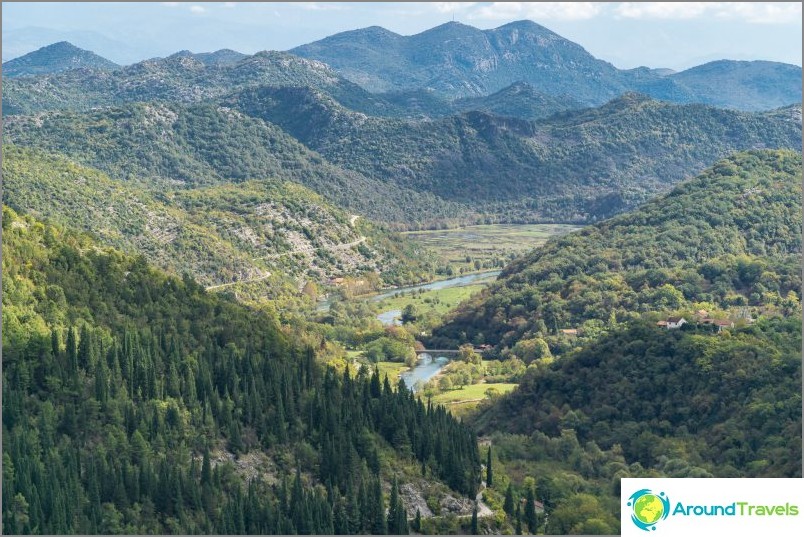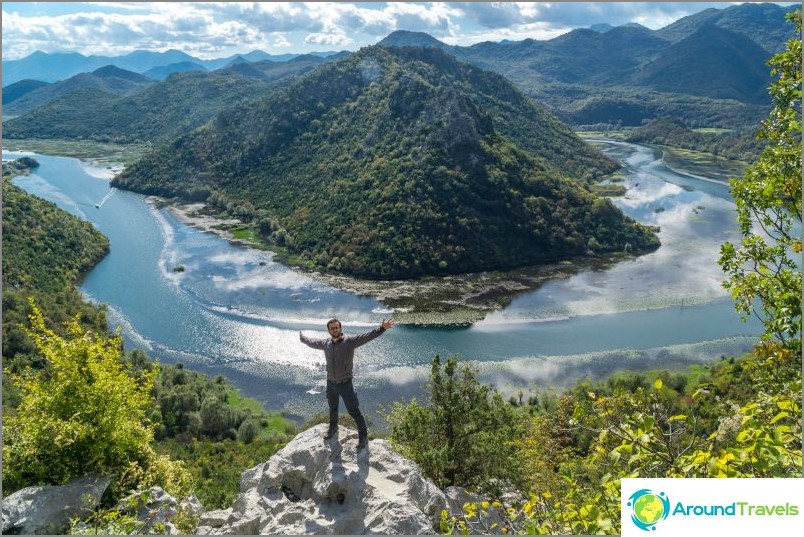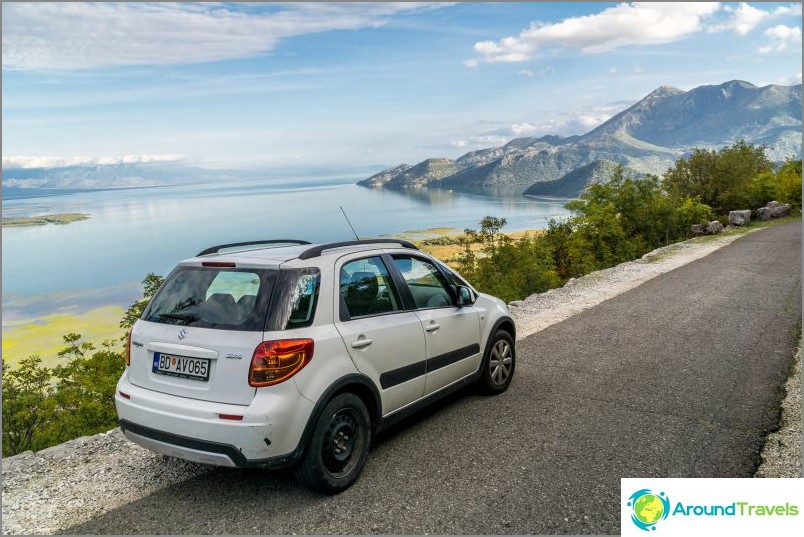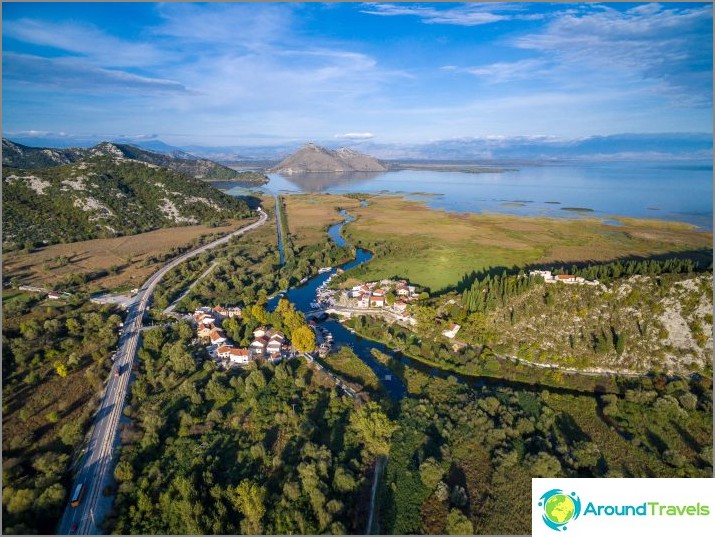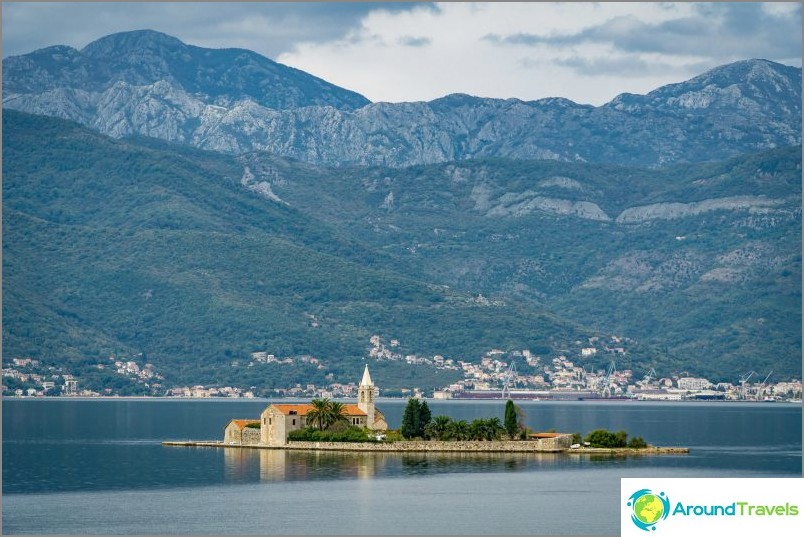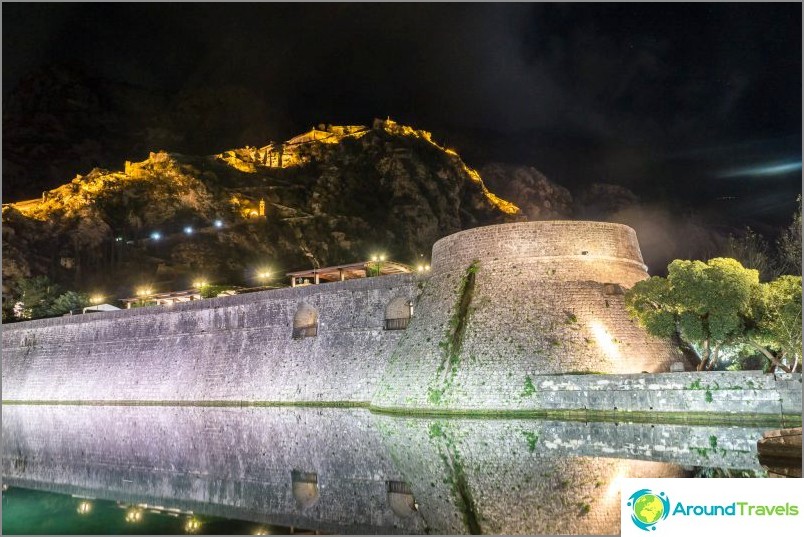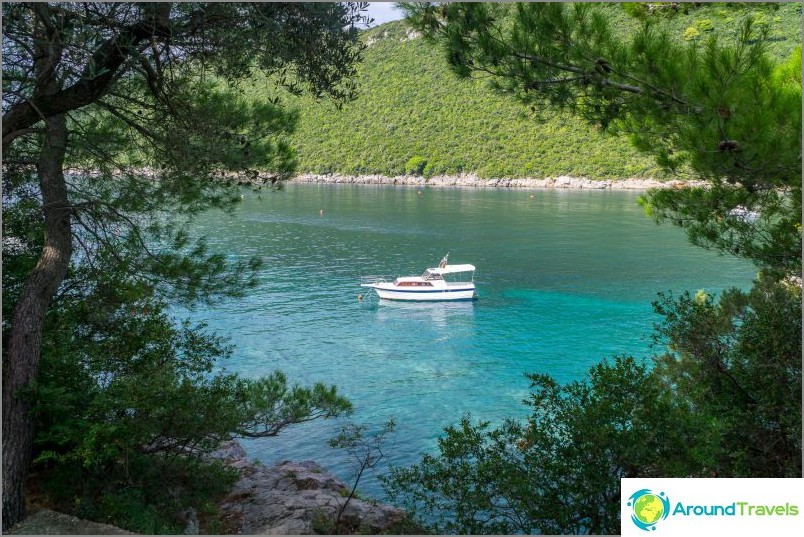 Housing
From beauty smoothly turn to housing. In Montenegro there is no central heating and the floors are usually tiled (sometimes partially laminate), so the housing can be cool in the off-season. I was lucky in apartments in BudvaI shot were individual batteriesheating, working from the boiler host (the owners lived on the floor below). But in general, everywhere there are air conditioners working on heating, however, the electricity bill may not like it if they are constantly drowned. Another way out - warm socks and slippers, but this is an amateur. However, such a problem exists in almost all European countries.
At prices. I first paid 60 euros per day, then 50 euros per day. Despite the fact that they wrote to me in the social networks, they say, it is expensive, I think that the price for the conditions that we had was adequate. And to find 120 square meters per day (2 bedrooms, 2 bathrooms), with radiator heating, cleaning and changing linen / towels, with a super-view from a window and two balconies, cannot be cheaper. At least quickly, in 2 clicks on the site. With monthly living prices, of course, would be less, but I have no such experience. As I understand it, you can rent for 300-400 euros quite normal apartments of the same plan.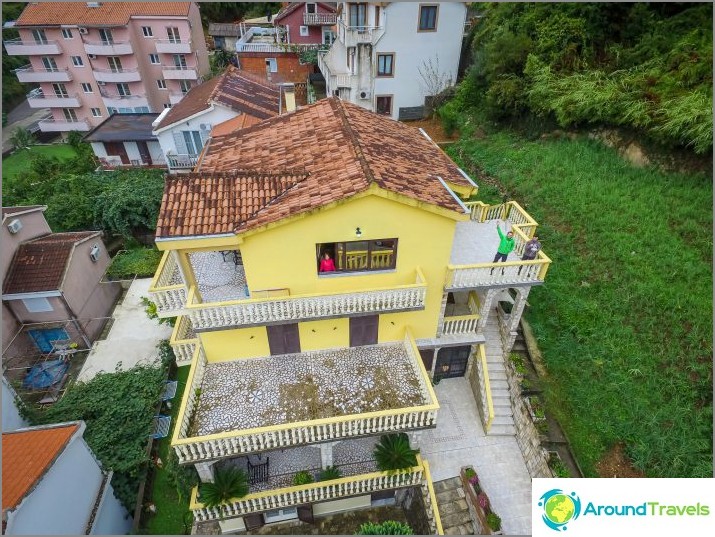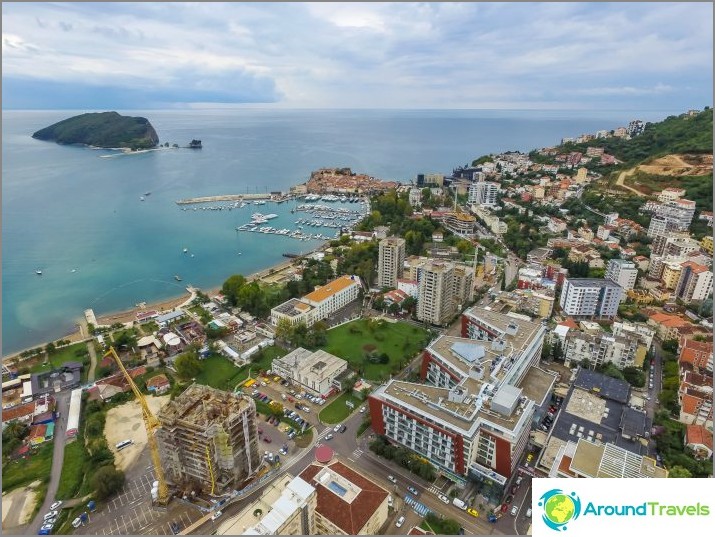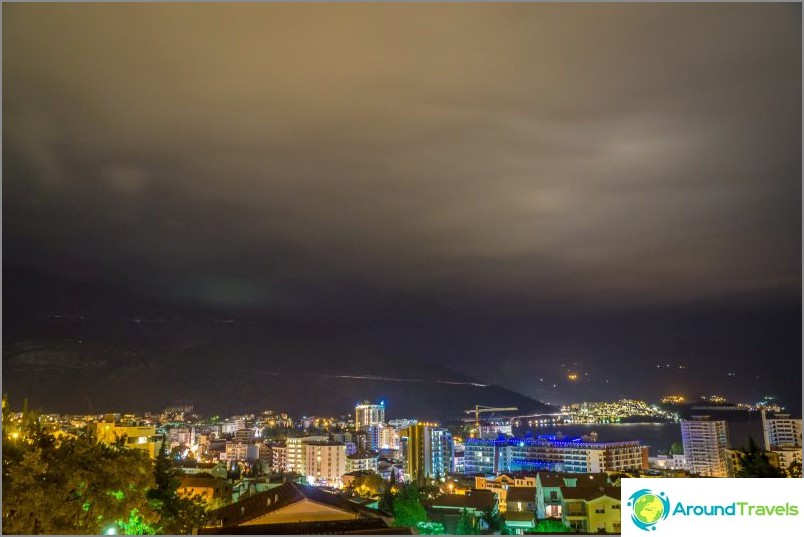 Roads in Montenegro
Montenegro can and should travel tothe car. Honestly, I just can not imagine what other options there may be. Yes, I have seen cyclists, but this is not an option for everyone. So for those who cannot "seal up" on the beach all day, I recommend renting a car. The cost will be around 25-30 euros per season, and about 15 euros out of season (we took just 15). Petrol 1.15 euros at all gas stations.
The easiest way to rent through the office MyRentaCar. Somehow I will dedicate a separate post to them, really the guys did us a great service to travelers.
The roads in Montenegro are quite good. Yes, yes, I know, looking to compare. But really, we drove through all sorts of different neighborhoods and everywhere was asphalt and pretty good. True, sometimes there was not enough width, but the flow of cars was so big that it was quite possible to suffer.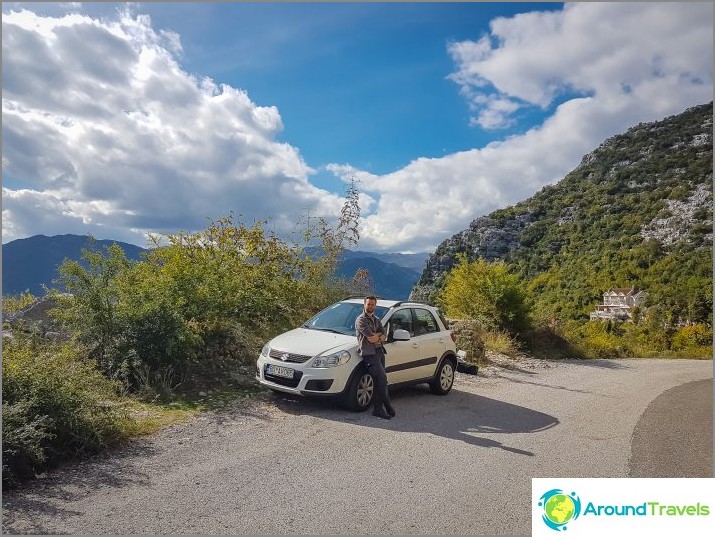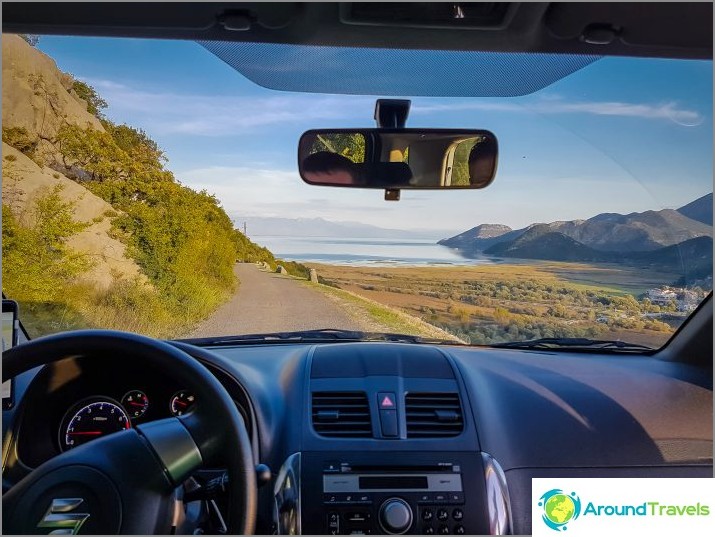 Civilization
Montenegro reminded me a lot of Krasnodar(just somewhere around Sochi) and the Crimea. Only in Montenegro are the mountains taller and stranger than that - such are seemingly harsh, covered with rocks instead of forest. But in terms of civilization in the Krasnodar region, it will be more. One of the major cities in Montenegro, Budva, has only 10 thousand people, and the capital, Podgorica, has 150 thousand. At the same time, it is said that the capital in terms of development is not far from Budva. In general, I mean that you should not go to Montenegro for civilization, but in spite of it. It is clear that when you go for a couple of weeks in the summer, you don't really need anything, but in the offseason, if you go for six months or more, not everyone will find something to do. Neither Megi and Ikea, nor a diverse set of year-round entertainment, including theaters and various events. In Budva, there is definitely nothing like that, I don't know about Podgorica, but I think it is also much inferior to major European cities.
I personally had the pleasure to sit in such"Village", quietly working at the computer, looking out of the window to enjoy the view, and periodically getting out on the quay in the cafe for fish soup and Greek salad, alternating with rare trips to attractions. For me, this is an ideal place for an introvert freelancer who is not inclined to big companies and the bustle of a big city. But I assume that the rest of the off-season would be very boring, especially if there is no need to work. No idea what it would be possible to do in Budva for a long time out of season, and in season too, if you came not to rest. Resort city with all the consequences. However, as I wrote above, moving to Podgorica, too, it seems to me, would not have saved the thirsty activities.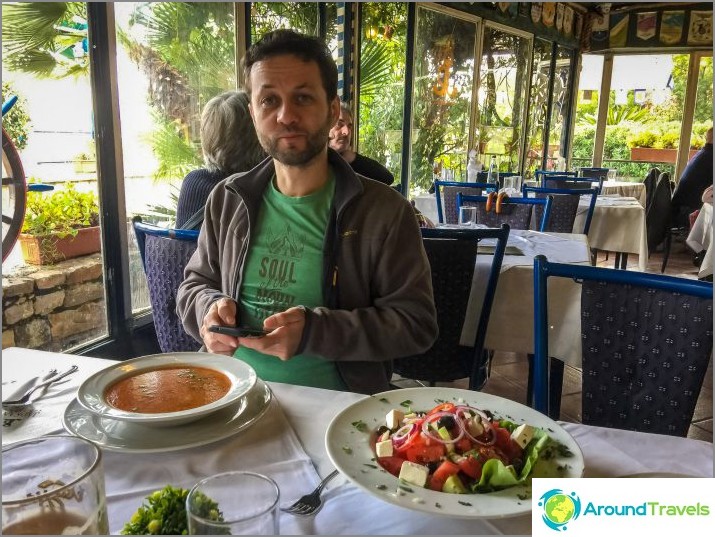 I noticed another such feature - the country is prettypoor at first glance. Modest housing and apparently sometimes shabby, the abundance of inexpensive European cars of the 90s, simple clothes ... However, either due to grooming, or due to the stunning nature around, it does not give the impression of a poor country. Such a double impression, everything seems to be so simple, but at the same time quite nice. Maybe not everyone will agree with me, but that's how I saw it.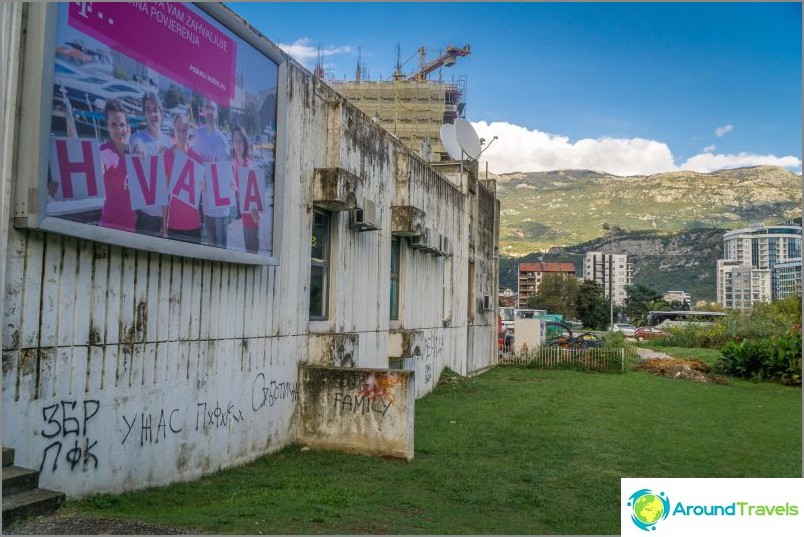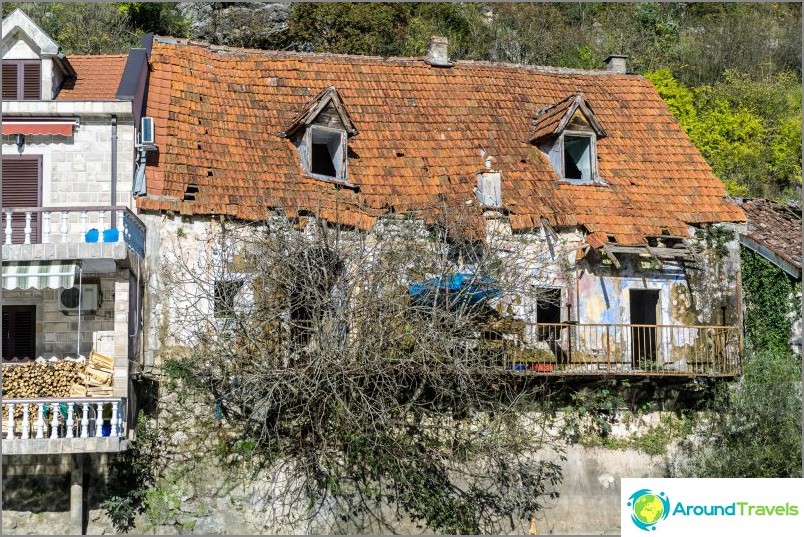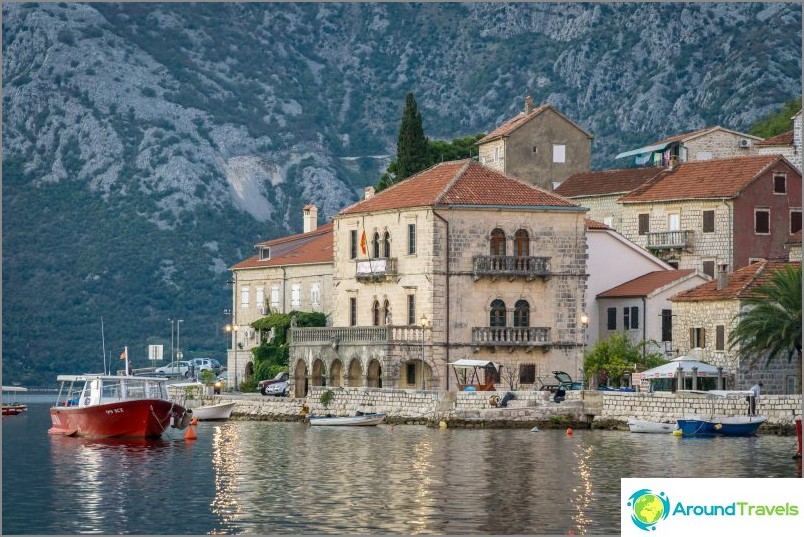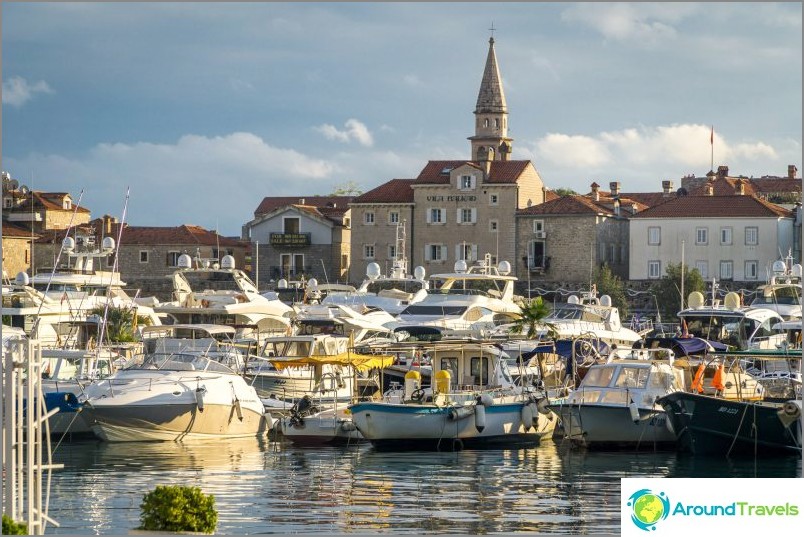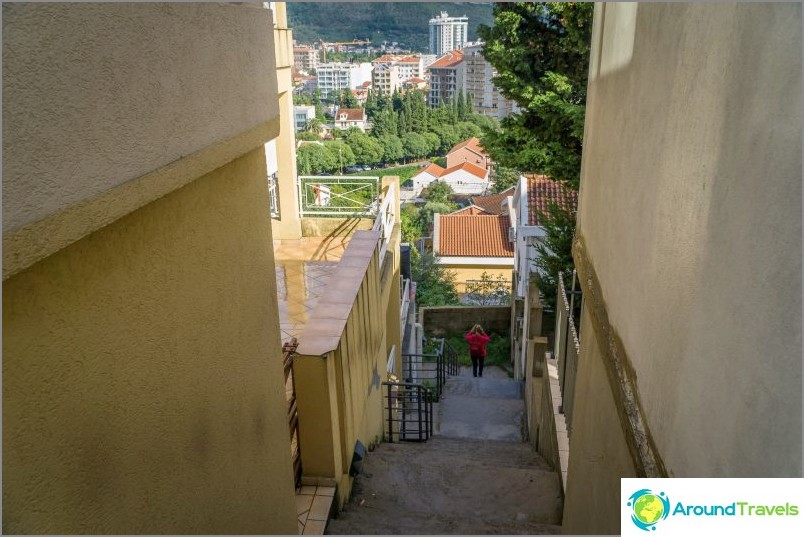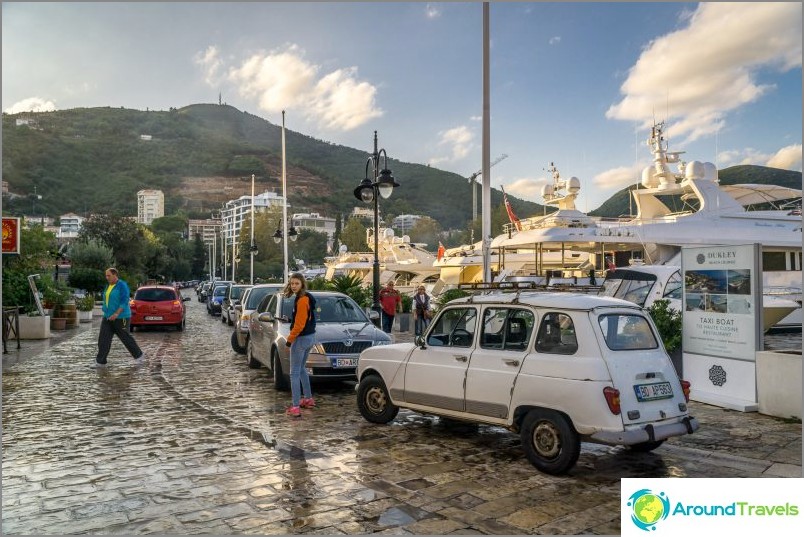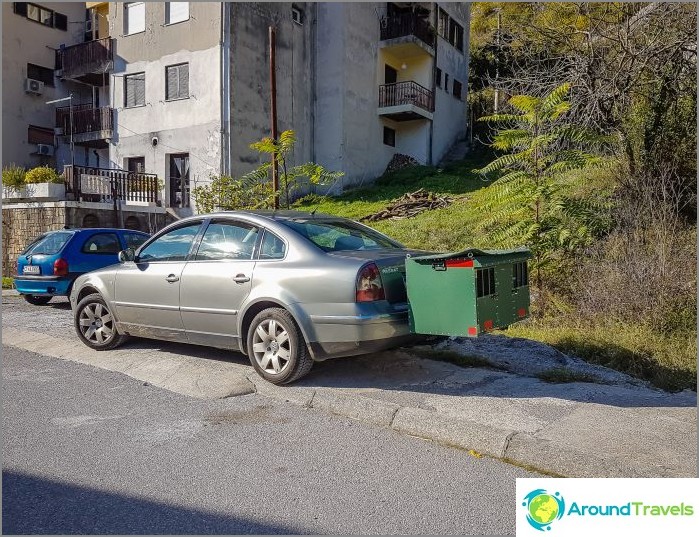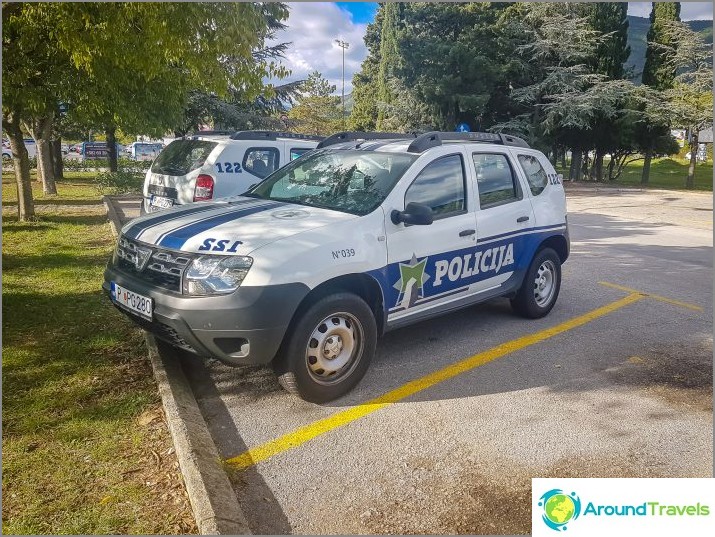 Food
The range of products in the supermarket is the samenothing special. I didn't go and didn't compare prices, I don't see anything special, but I didn't see anything special there. Well, a variety of cheeses might be better.
Fruits and vegetables in the supermarket are the same bad,the market is better. In all the cafes where I was, the menu was similar. I suppose so for all the country. Usually the food fits on 1-2 pages. Meat / fish, a side dish of potatoes or vegetables, 2-3 soups (watery stew), and a few salads. That's all. I ordered myself standard fish soup and Greek salad, which cost me 5-7 euros. Gored up without problems, even though the soup was only from fish (without vegetables), but with bread it is the most.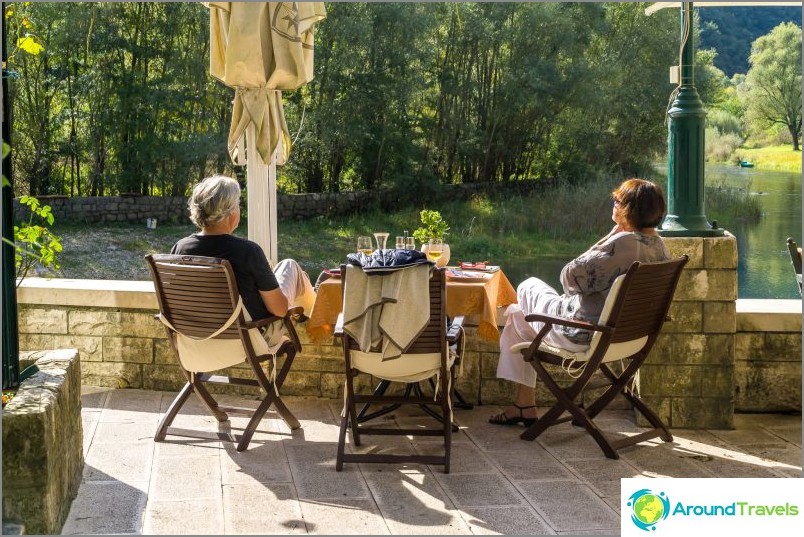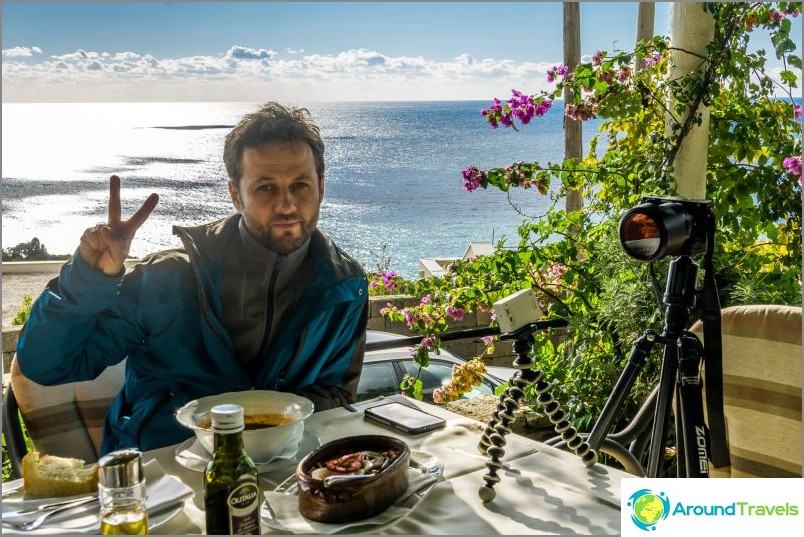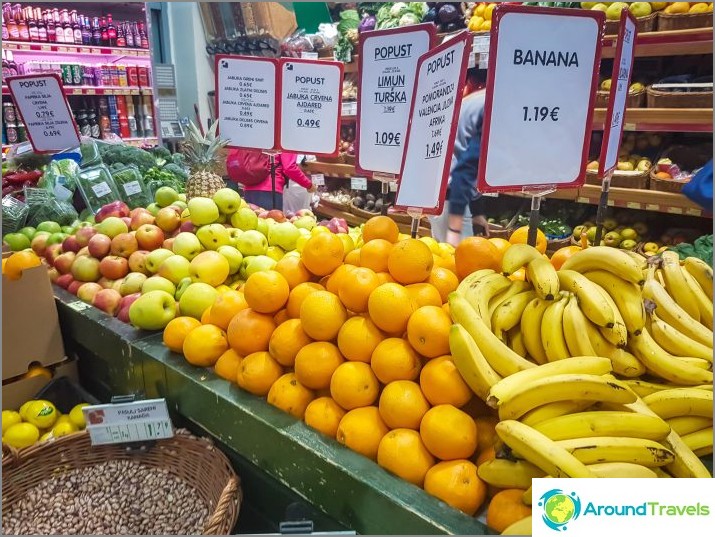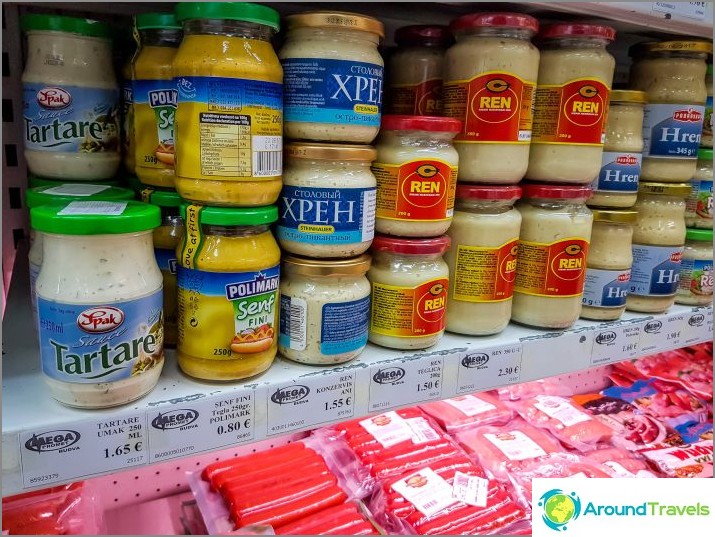 The medicine
Separately mention on medicine, this is usually importantfamilies with children. Do not wait in Montenegro for high-quality medical services. Yes, a lot of children go there, after all in the summer there is a beautiful warm Mediterranean Sea (more precisely, the Adriatic), but you know, it's one thing to come for a week to rest and get a maximum of snot or rotavirus, the other is to come for six months or a year when you may need completely different specialists. Therefore, to whom medicine is important and who chooses hospitals at the level of Bangkok Hospital in Thailand, will not get anything like this here. Yes, I myself have not yet had to go to Montenegrin hospitals, but they even look like a hospital in a small town in Russia. In addition, they told me that some people go to Serbia for medicine, where everything is much better, but there, too, is far from Germany. It will be necessary to study at a leisure traveler insurance topicbut, I am afraid, even good expensive insurance will not save you from any serious situations.
Mobile Internet
In Montenegro, several operators, I boughtTelenor is the same company as Dtac in Thailand, the logo is the same. I gave 10 euros for a SIM card and an Internet package for 6 gigs for 2 weeks. In my opinion, quite good prices. The speed is also more or less everywhere - 3G or 4G, only in the mountains it is worse, there is just a little Edge where anybody made it all. For most tasks fit. On average it was like in the screenshot.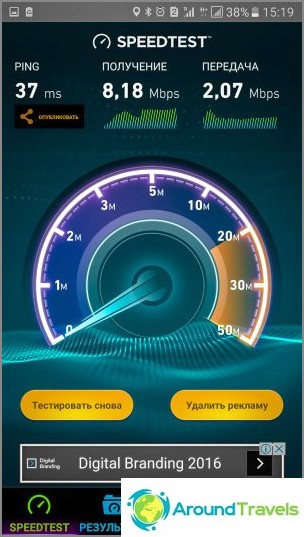 P.S. What do you think, is it worth going there for the winter or at least for a couple of months in the offseason? Or in the winter only in Asia?
P.P.S. Recently, all photos in new articles of large size can be viewed by clicking on a large monitor.
Life hacking 1 - how to buy a good insurance

Choosing insurance is now unrealistically difficult, so to help all travelers, I compile a rating. To do this, I constantly monitor forums, study insurance contracts and use insurance by myself.

Life hacking 2 - how to find a hotel 20% cheaper

First, choose a hotel on Booking. They have a good offer base, but the prices are NOT the best! The same hotel can often be found 20% cheaper in other systems through the RoomGuru service.

Discount hotels