After we drove in Europe by car we decided to write some tips that canuseful for those who go to Europe on their own. Everything is impossible to take into account, so only what seemed important to us. Ideally, in order to avoid unforeseen situations, you need to go through the Internet thoroughly before the trip.
Add in the comments what is important to you. It will also be useful for us, next time we take into account.
If you are traveling to Europe independently by car
Plan in advance the route, reference points. Navigator is very useful on the road. It is not necessary to constantly check the map to check the correctness of the route. However, technical devices tend to fail, so some of the main points on the road need to know and have information in print.
Try to go no more than 200-300 kilometers per day, well, or at least no more than 500 km. Because it takes a lot of time, and this trip tries to turn into a race.
Moderate appetites as early as possible.places visited As a rule, you want to catch everything for this short trip, but it is very difficult, unless of course you are going to have a rest. It is much better to study in more detail one country, or several cities, than to see a hundred places practically only from a car window.
When traveling, it is best to fill the tank,after it is half empty. We were faced with the fact that after 6 pm, gas stations are closed and operate automatically, and our cards are not accepted by automatic machines (this is in France).
The network of roads in Europe is very extensive compared to Russia, it is very easy to get confused.
A very useful thing is an inverter. With it, you can not think at all about the dead batteries in your phone, camera or laptop.
Driving on highways will usually befaster, so if you just need to get from point A to point B, then this is a good option. But if you want to see interesting places and have time, then down with the autobahns. On the way, you can meet amazing small cities like from a fairy tale, beautiful nature, and much more.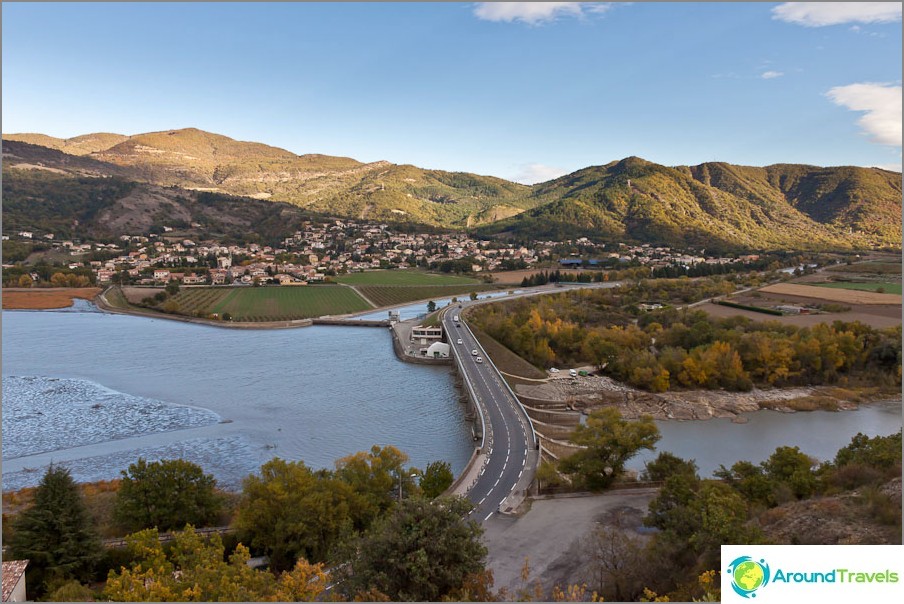 Cheaper trip to Europe
Think and learn as much as possible.in advance if you want to make your trip cheaper. For example, how will you get from one city to another, or from the airport to the city (as a rule, there are always expensive and cheap options).
If you are traveling by car, take food with you on the road, as well as a gas burner on which to cook. Often there are parking with tables and benches where you can relax and eat.
Go in the warm season, and then you canwill spend the night in a tent at campgrounds for a small fee, free of charge at parking lots or in places where no one will see you. If you put up a tent at nightfall, and shoot at dawn, it is unlikely that anyone will notice you.
If you are traveling alone or are used to simpleconditions, then instead of hotels, spend the night in hostels, the prices of which are usually lower, and where you can choose both a room with 4-10 people and an individual. The advantage is the presence of a kitchen where you can cook food.
Search for hotels through the RoomGuru service. It shows prices at once in all reservation systems. That is, you can see how much the same hotel costs in different systems and choose where it is cheaper. It is better to book in advance, on the site you are looking for a hotel, especially budget ones.
Think of a variant with lapis or couchsurfing (what it is). Only it is not necessary to relate to this, as it is simple to free housing, this is primarily an interesting communication, the opportunity to get to know the country and the city from the inside.
Stay at the airport when it's inneed (early flight) instead of a hotel, as a rule, you can always find a comfortable place, especially if you have foam. The police are loyal to such travelers.
Make yourself inexpensive but workingmedical insurance. We do Liberty or ERV through this mega-useful service, where you can compare prices for 16 insurance at once and see all their conditions and assurance. Because you may have to spend money on medicine, but it is not very cheap.
Use hitchhiking or cavalry in France for moving between cities.
Buy groceries in large supermarkets and markets at low prices in advance, without waiting for expensive little shops.
Use McDonalds when you need a free toilet, the Internet, and charging electronic devices.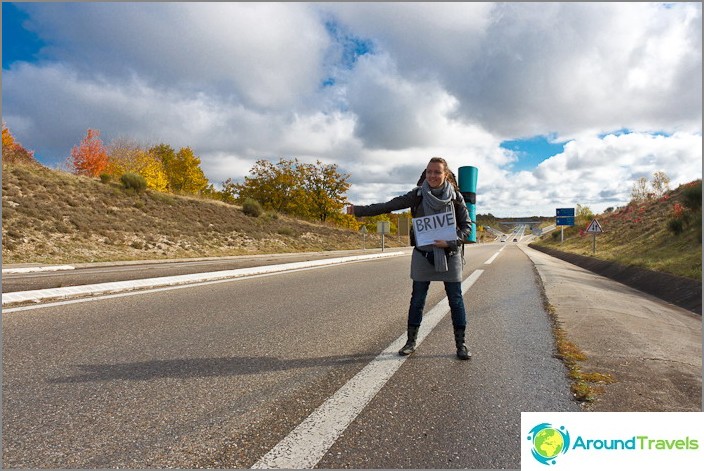 When we went to Europe on our own, thenspent about 50.000r for a month traveling for two. This is largely due to the fact that traveling by car most of the way, a small stretch of hitchhiked, two flights made low-cost airlines (I advise you to buy air tickets through Aviasales.ru and Skyscanner.ru, we use them regularly), spent the night in a tent, on a yacht, and cheap hotels, and almost did not eat at the cafe.
About how we received Schengen French visas, I wrote here - How to get a Schengen visa yourself.
Life hacking 1 - how to buy a good insurance

Choosing insurance is now unrealistically difficult, so to help all travelers, I compile a rating. To do this, I constantly monitor forums, study insurance contracts and use insurance by myself.

Life hacking 2 - how to find a hotel 20% cheaper

First, choose a hotel on Booking. They have a good offer base, but the prices are NOT the best! The same hotel can often be found 20% cheaper in other systems through the RoomGuru service.

Discount hotels