New day, new hitchhiking! So we thought going on the road in Beysehir. The next item on the program - Cappadocia(Göreme). In a sweet anticipation of new impressions, I raised my hand in anticipation of a stalled car and stood there for 1.5 hours. Then, oh joy, a man drove up in a broken-down car of unknown production. We "talked" in Turkish for a very long time, showed maps to a friend, looked for the desired destination ... And after the words: "Okay? Okay! "He left, despite the hope in our eyes. What we talked about remains a mystery until now.
Deciding it's time to take a bus ride wereturned to the bus station, and after a couple of hours we were traveling in a comfortable bus in the direction of Nevsehir, one of the cities of Cappadocia. The ticket cost 25 lire (500r). On the way we drove Konya - the capital of the spinning dervishes. This is a kind of spiritual development. You spin around your axis and type almost llama enlightened. Unfortunately, we did not see dervish from the bus window, people walked in the usual way and did not turn around.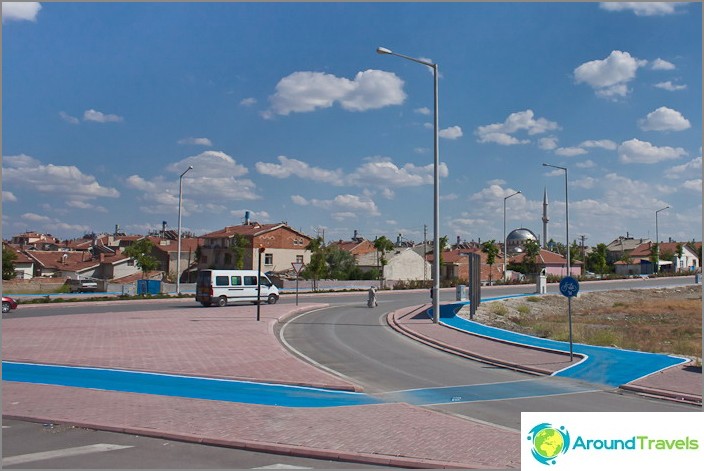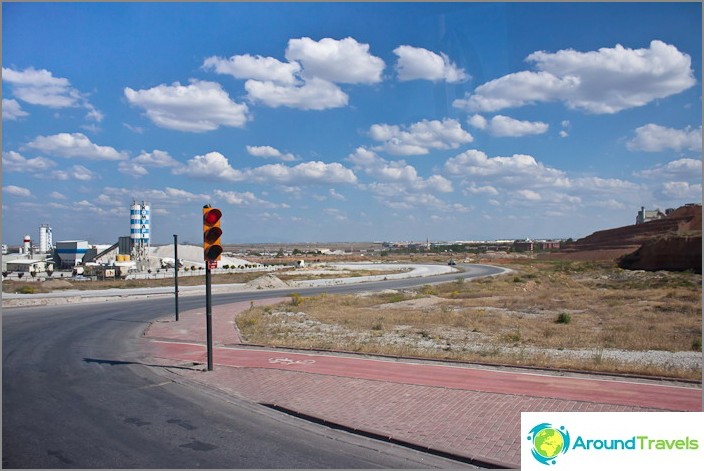 In one unremarkable place busI stopped and stuck a piece of a tractor into the luggage compartment, or a hefty walk-behind tractor. The floor of the bus fell out to look at this action. We don't transport equipment like this, however.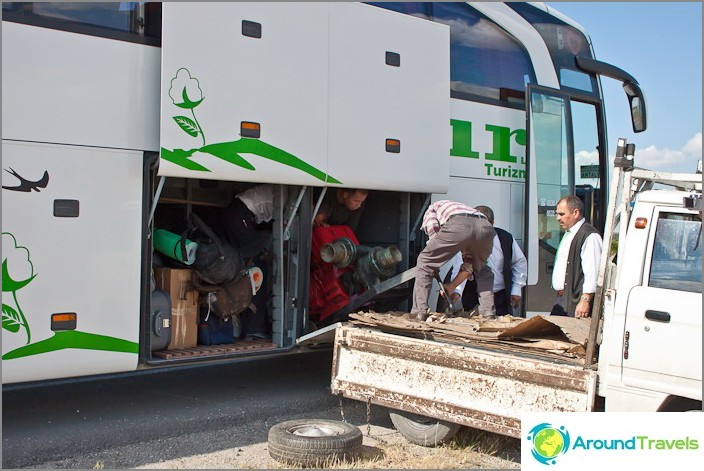 The mountains were replaced by fields, plowed or planted. Provincial landscapes are striking in their series of colors. Probably, this is exactly where those 60% of the population engaged in agriculture live. .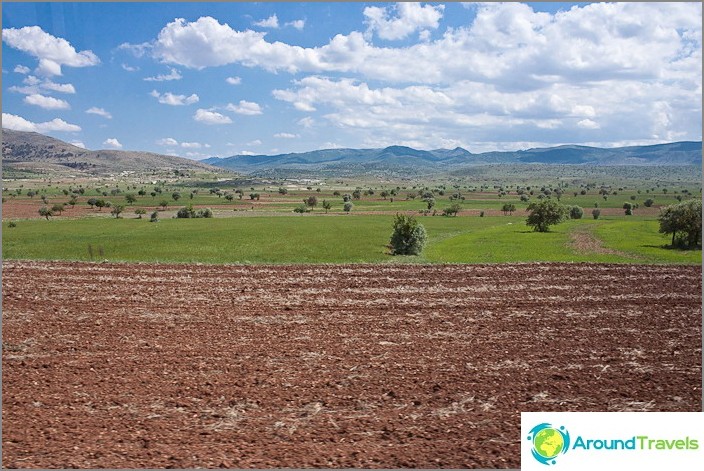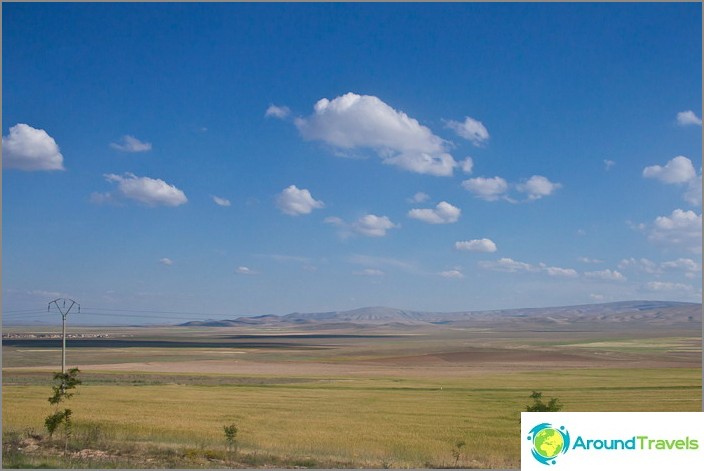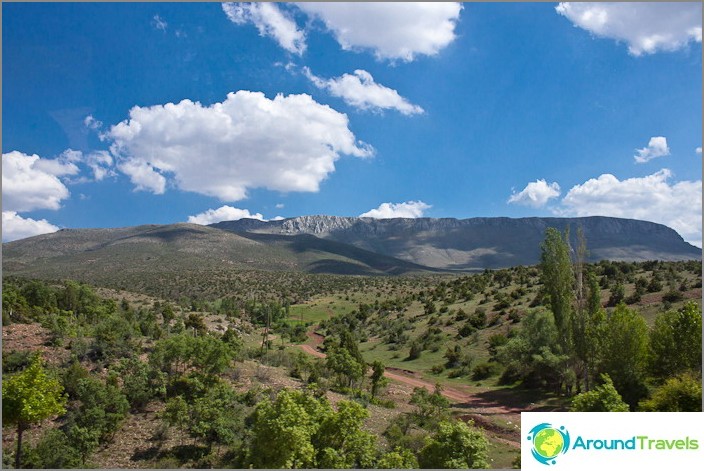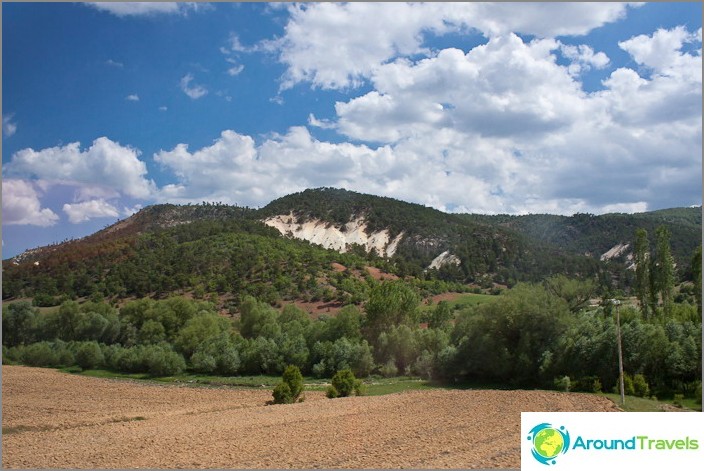 Finally, we were landed in Nevsehir, the center of Cappadocia. We decided not to watch Nevsehir itself, since it was getting dark, and so we immediately went to look for a bus stop.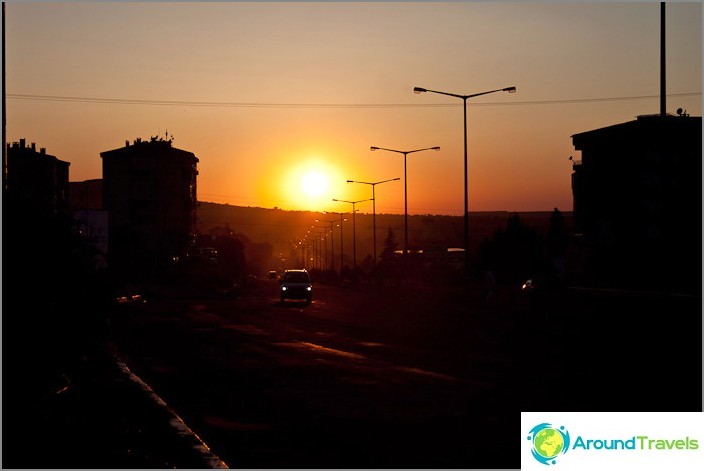 To the village Goremein which all the sights of Cappadocia are located, we arrived at the dolmush almost at night.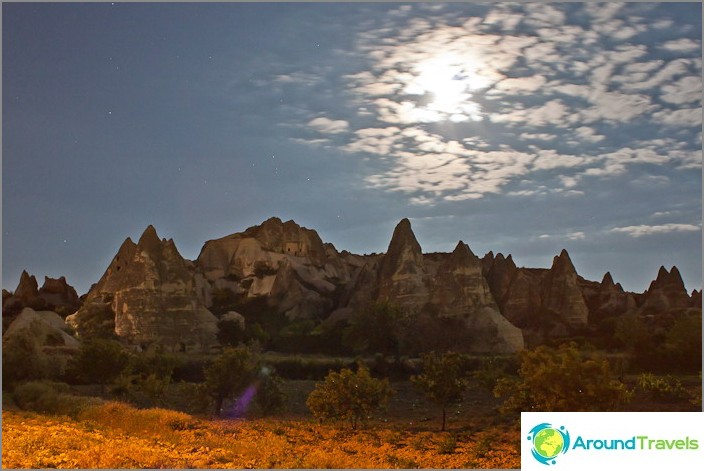 And again under the cover of darkness, for the umpteenth time,we had to look for a place under the tent. This case is interesting, I will tell you, with a flashlight to climb unfamiliar terrain between mushroom-shaped rocks. Having stumbled upon the "Take off area Anatolia balloons" sign, we were not embarrassed in the least 100 meters from it. No, well, we knew that balloon is a balloon, but we had no idea of ​​the scale ...
At about 6 in the morning we jumped from loud noises. As we later realized, the burners of the balloons sizzle like that, and jumped out of the tent. And darkness around us darkness of these balls, and one of them hovered over us, and people wave their hands to us.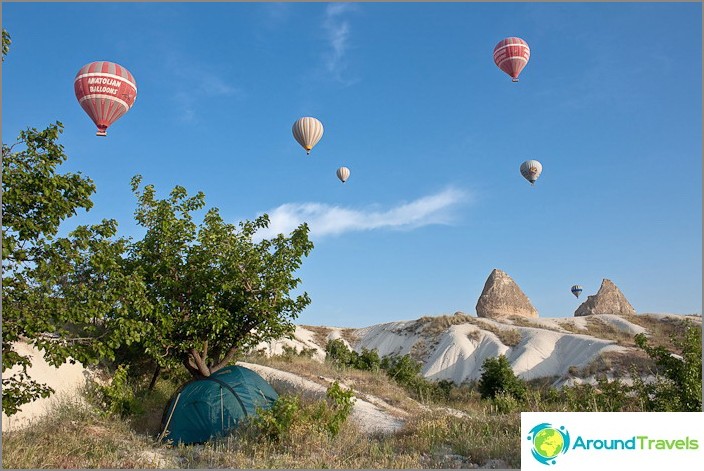 It turned out that we were standing not far from the starting area of ​​these very balls. And there are dozens of them in the sky, the rest are noisy at the start, and all this at 6 in the morning!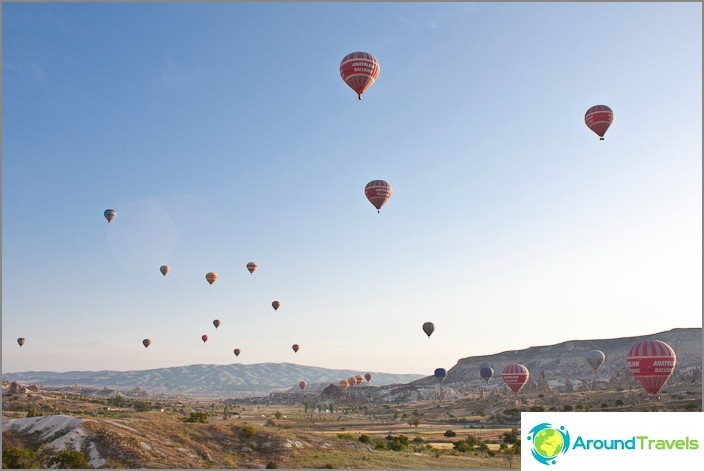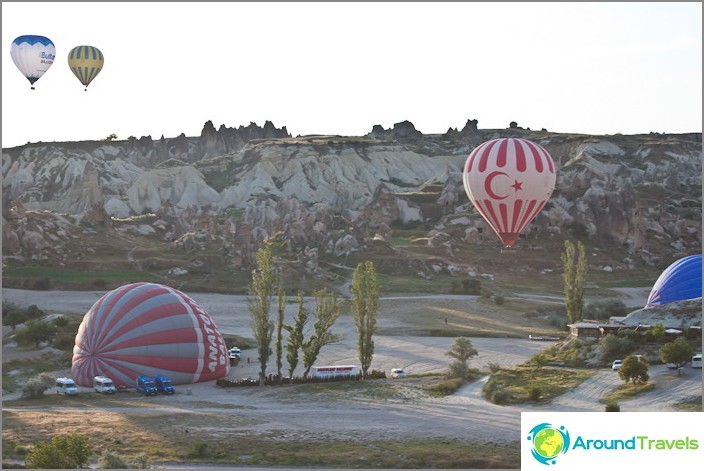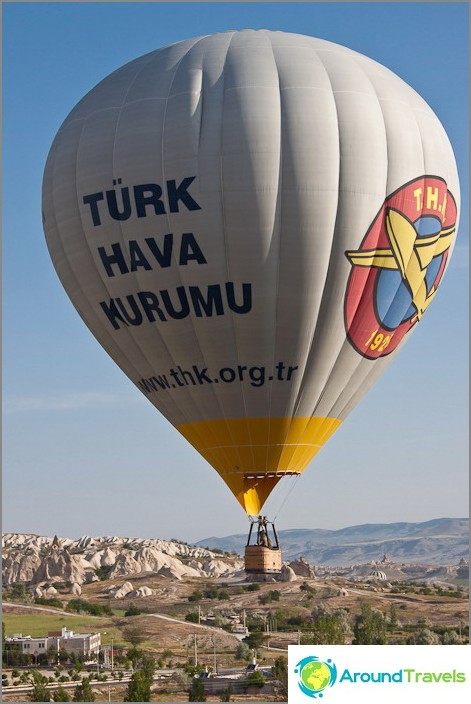 True, the place we still did not change, soas the village center was only 10 minutes away, the place is secluded and there are almost no people, except for those in the baskets of balls. Prices in the campsite - 20-22 lira (400-440r) with 2 people and tents per day, and do not match the data from the Internet. In principle, it is not very expensive, but our place was no worse, only there was no water, but even there was a way out, thanks to the clean and free toilets.
To be continued ... In the next article - 2 days of independent Cappadocia tours.
How to get to Cappadocia?
Everything is very simple. First you need to come to Turkey. Almost from any city there are buses of different companies. You can buy a ticket both to Nevshehir and Goreme, everything is close by. Already once a day there will definitely be a bus in this direction. For example, a bus from Kemer to Cappadocia left at 21.40 and cost 45lire (900r). Here in more detail, with maps: Cappadocia how to get.
All parts of the story about our independent trip through Turkey:
Route - Kemer - Antalya - Demre (Worlds) - Olympus and Cirali. - Side - Lake Beysehir - Cappadocia - Goreme - Ankara - Adapazar - Karasu - Istanbul
Life hacking 1 - how to buy a good insurance

Choosing insurance is now unrealistically difficult, so to help all travelers, I compile a rating. To do this, I constantly monitor forums, study insurance contracts and use insurance by myself.

Life hacking 2 - how to find a hotel 20% cheaper

First, choose a hotel on Booking. They have a good offer base, but the prices are NOT the best! The same hotel can often be found 20% cheaper in other systems through the RoomGuru service.

Discount hotels