One of my good friend Shamil Minnullin decidedstart organizing group trips to Thailand. The first group will travel with him to the tropical island of Koh Chang from August 15 to August 24 (a good time to travel to Tai). This offer is suitable for those who do not just want to relax on the beach, but also plunge into the culture of the country in full. In my opinion, it is very convenient when there is an experienced person nearby who will tell and tell everything, starting from the search for a ticket to Bangkok, and ending with ordering a boat on Koh Chang. It is clear that you can go independently and do everything yourself, but firstly it is easier for some when there is a guide, and secondly, it is a huge saving of preparation time, especially if independent travel experience is still minimal.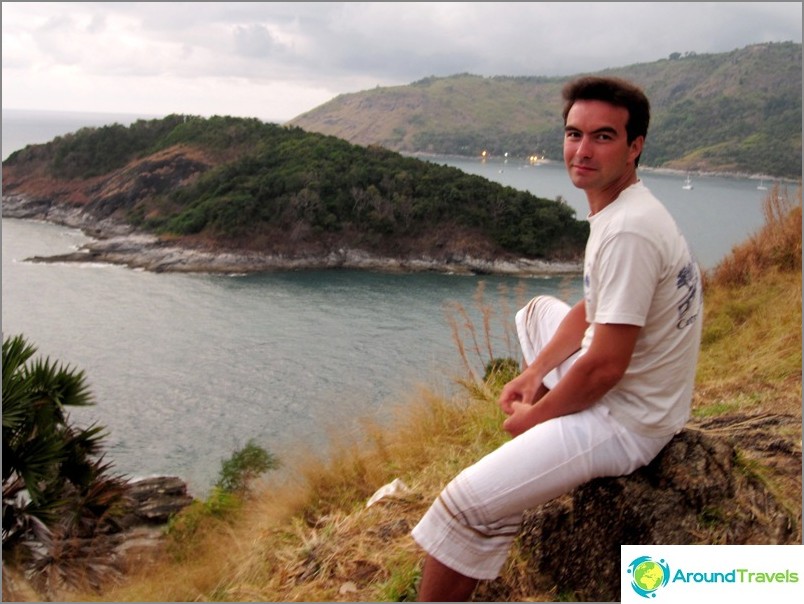 If you are interested in this offer, then here is a reference where Shamil described in detail each day of the trip, as well as all the costs for it - http://amazingtrip.org/kohchang2011/
You can say this is an advertisement. Yes, in some way it is. But! I really want to help him recruit a group. Do you know why? Because after this decision (on recruiting groups), I also thought that I wanted to do such things. I have already been told about this more than once, but I still doubted. Perhaps this is my main problem in life, to think long and weigh
I know for sure that there are people who needorganizer, and will be happy to see me as a guide. I, in turn, will be equally happy to help prepare for the trip and gladly lead it, because traveling is a part of my life that will never be my usual job. The only time I wouldn't want to turn these trips into a faceless tourist flow, as I am for spiritual trips, for full and open communication, and of course, for the participants to become my friends and independent travelers.
So, it remains only to find those who needmy guide and assistant services. Thank you, Shamil for inspiration, and it's so great that we have the same thoughts with him, maybe we can cooperate in the future. After returning from our travel in RussiaI'll develop a route around Thailand (most likely north + south) and look for participants
What are your thoughts on this? Am I too naive?
P.S. Hurry to enroll in the group Shamil, there are only 2 weeks left.
Life hacking 1 - how to buy a good insurance

Choosing insurance is now unrealistically difficult, so to help all travelers, I compile a rating. To do this, I constantly monitor forums, study insurance contracts and use insurance by myself.

Life hacking 2 - how to find a hotel 20% cheaper

First, choose a hotel on Booking. They have a good offer base, but the prices are NOT the best! The same hotel can often be found 20% cheaper in other systems through the RoomGuru service.

Discount hotels