I recently wrote about the neighborhood Yasenskaya crossing, about the places where we hung on our way to the Khan Lake. Until now, I can not move away from those beauties. Today I continue the story.
The content of the article
Khan Lake
Khan Lake is completelythe earthen ground, which dried up in September, with cracked earth and small plants (possibly stonecrop). Its size is 7 to 19 kilometers. And it got such a name, thanks to some kind of Crimean Khan, who bathed in it and looked younger (such a legend).
Judging by the stories of other people, the lake feeds onsolely by atmospheric precipitation and the waters of the Azov Sea and the Beysugsky Estuary, crossing into a windy weather through a narrow strip of land - pour. Probably, at these moments, the land in Khansky Lake becomes softer, water appears on the surface, and you can easily get bogged down by car. At the time when we were there, the ground was harder nowhere, and our driver could not resist and turned a couple of pirouettes, portraying a dashing racer.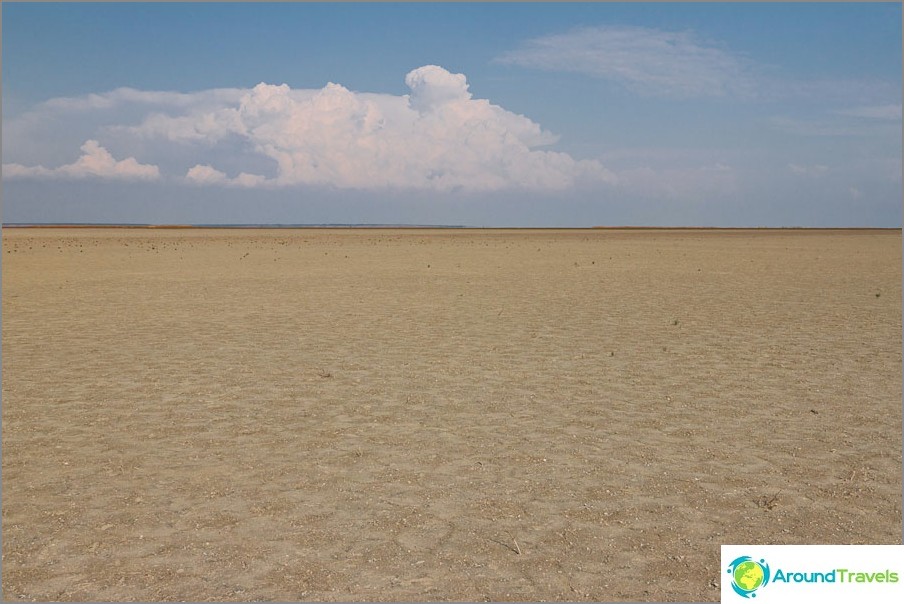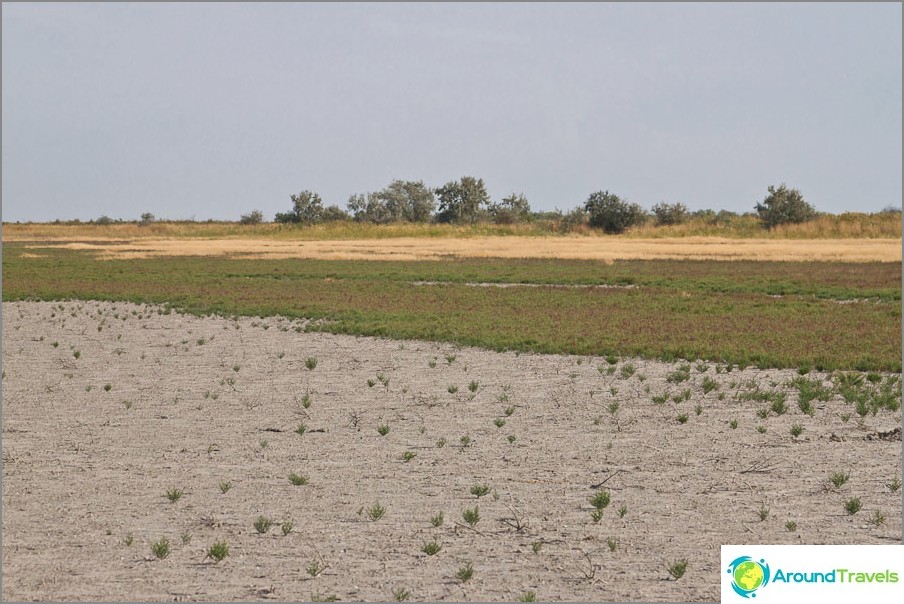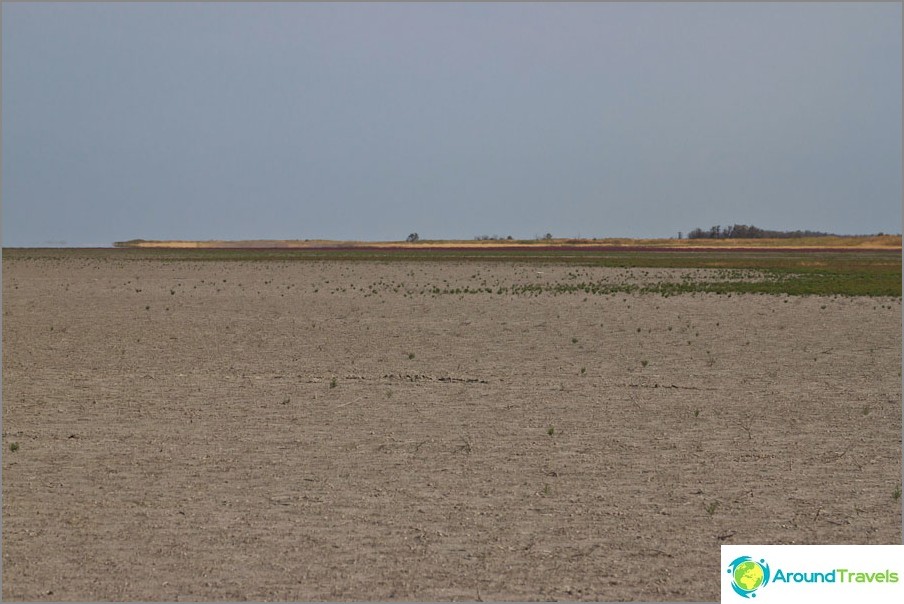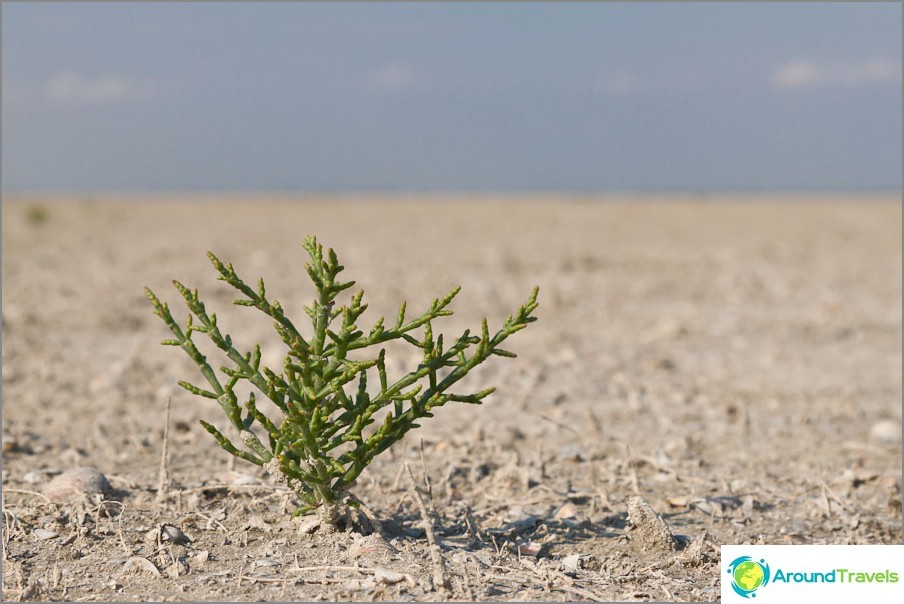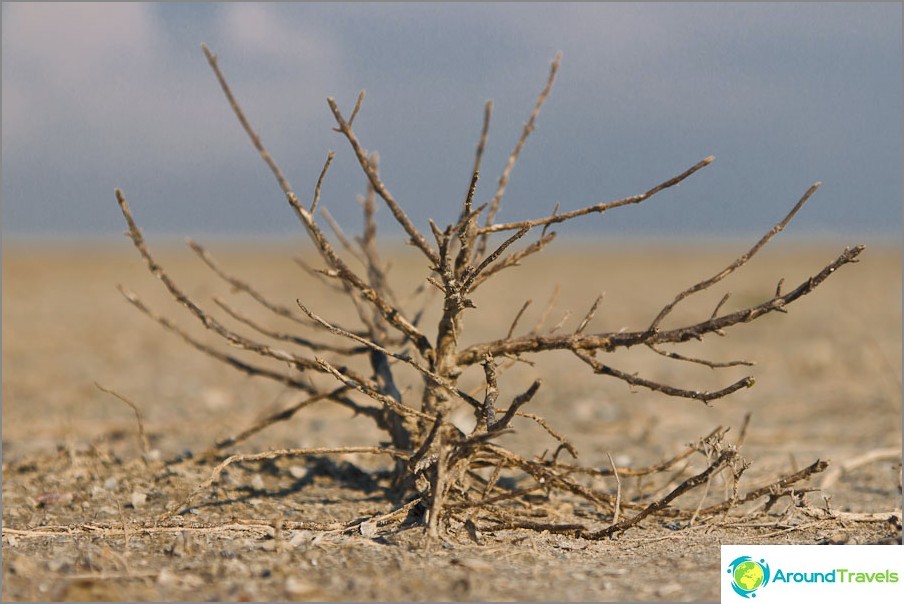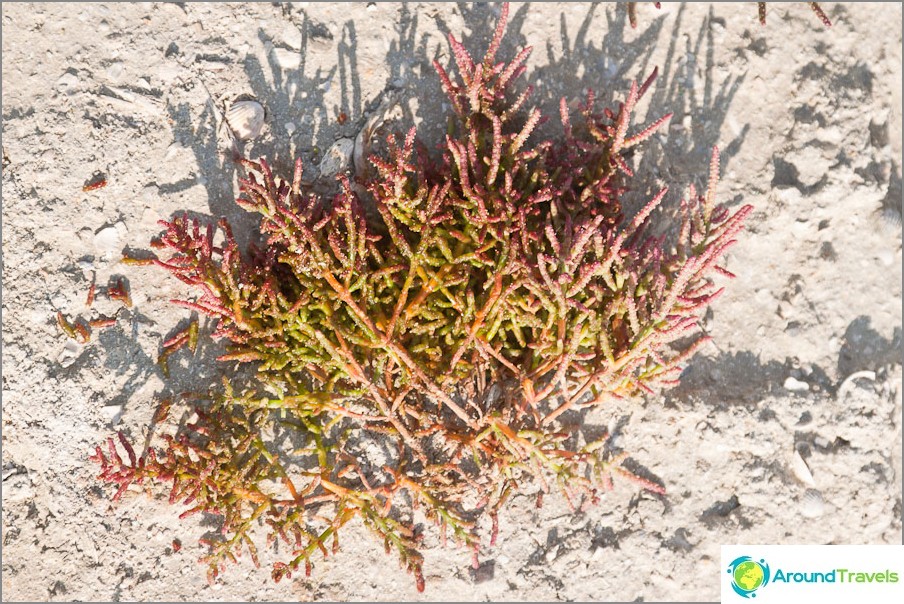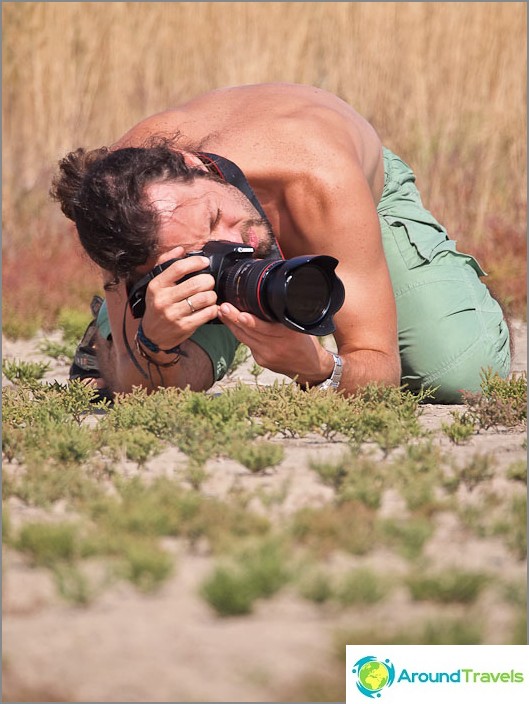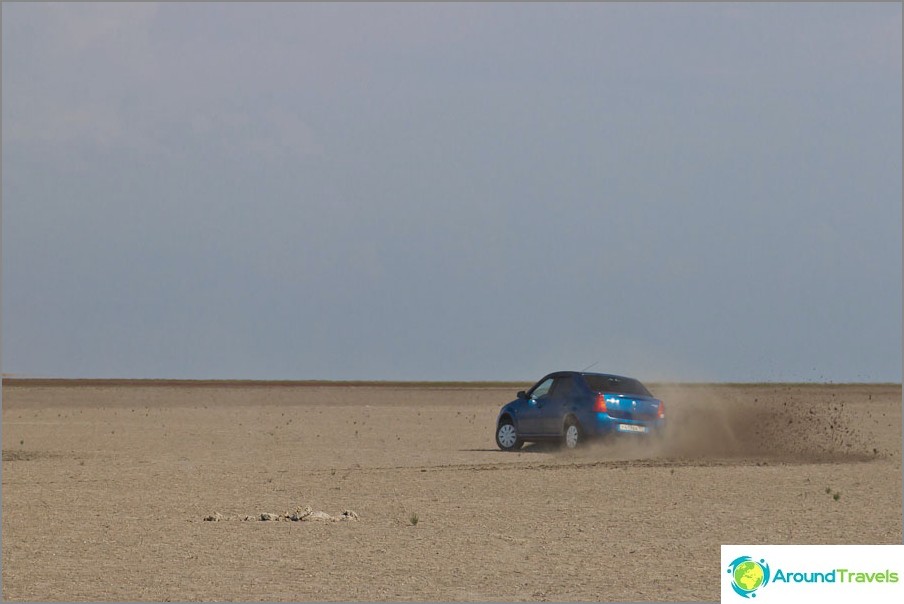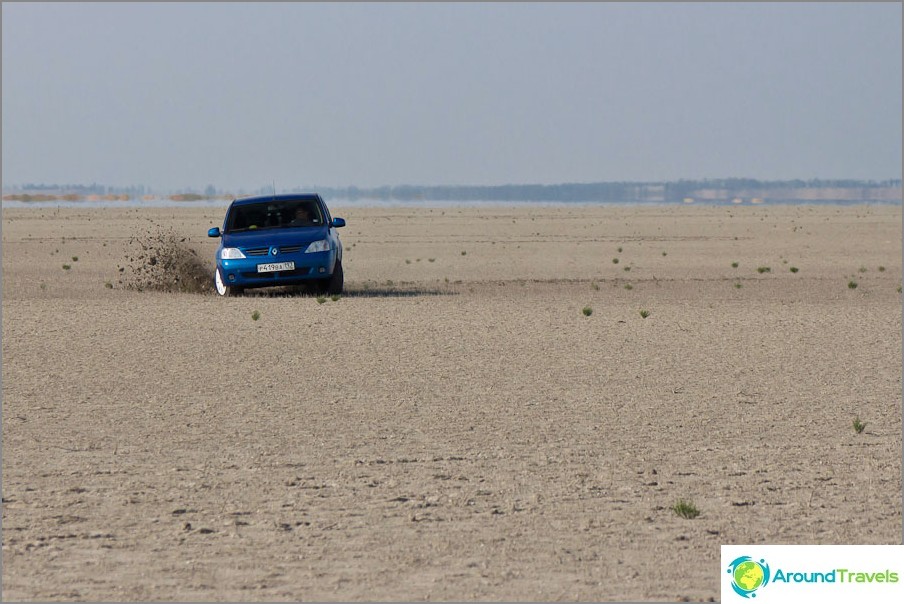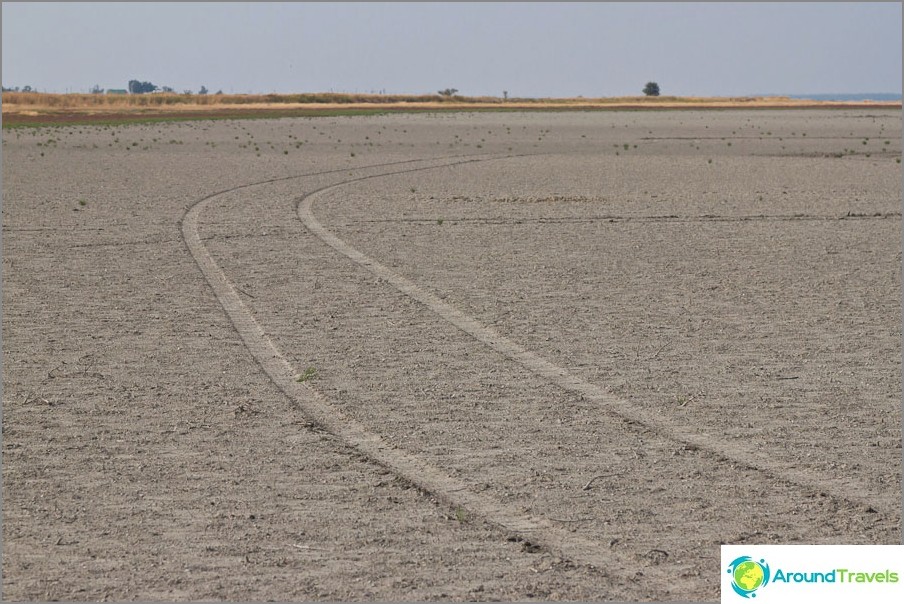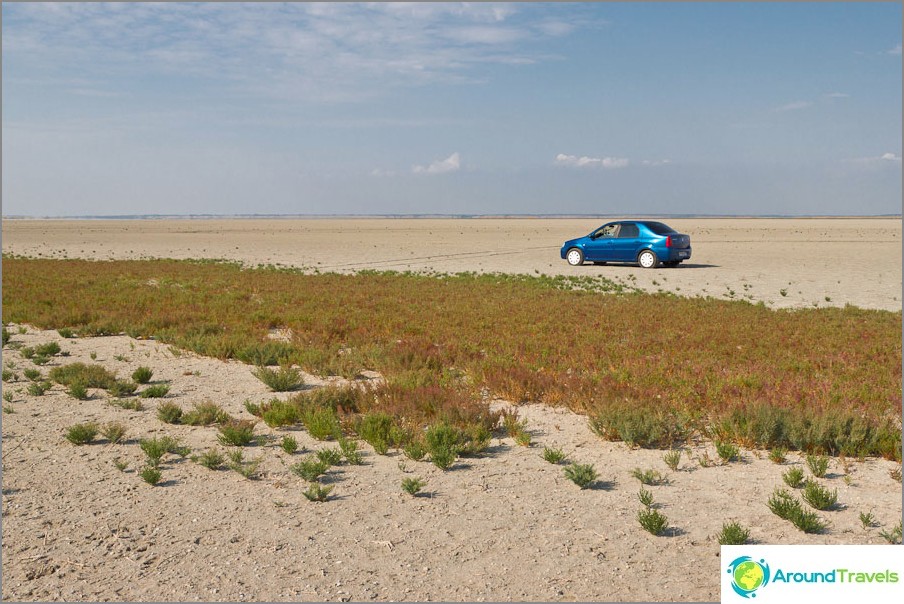 By the way, the mud from this lake is considered healing(Is it really different?) and is used in Yeisk sanatoriums. And once upon a time, even salt was mined here, which is strange, since we did not even see salt crusts.
The shore of Khan Lake and the nearest surroundingsin places resemble the African savannah. If you forget a little, it starts to seem like a herd of elephants is running, a giraffe sticks out of the nearest bush, and the aborigine is about to appear with a spear in search of prey.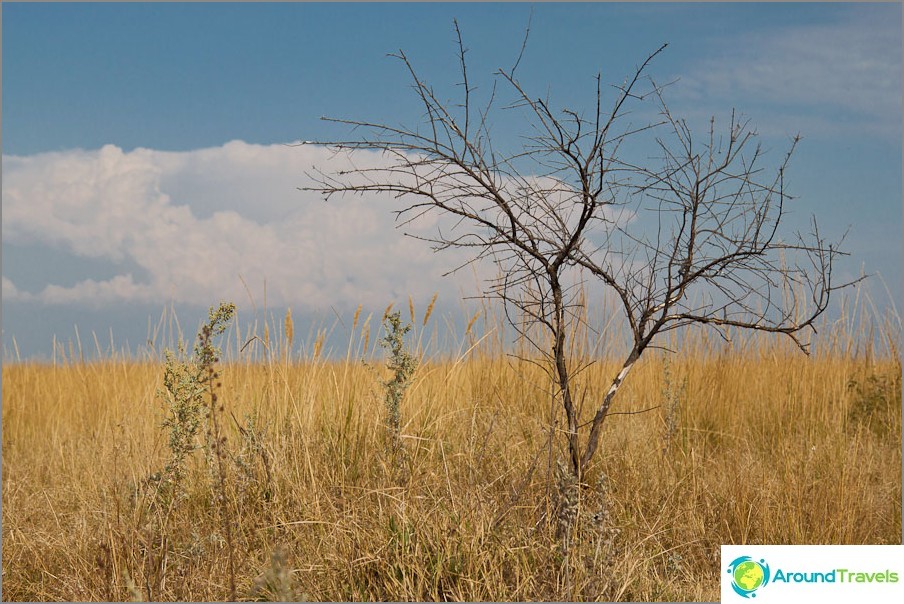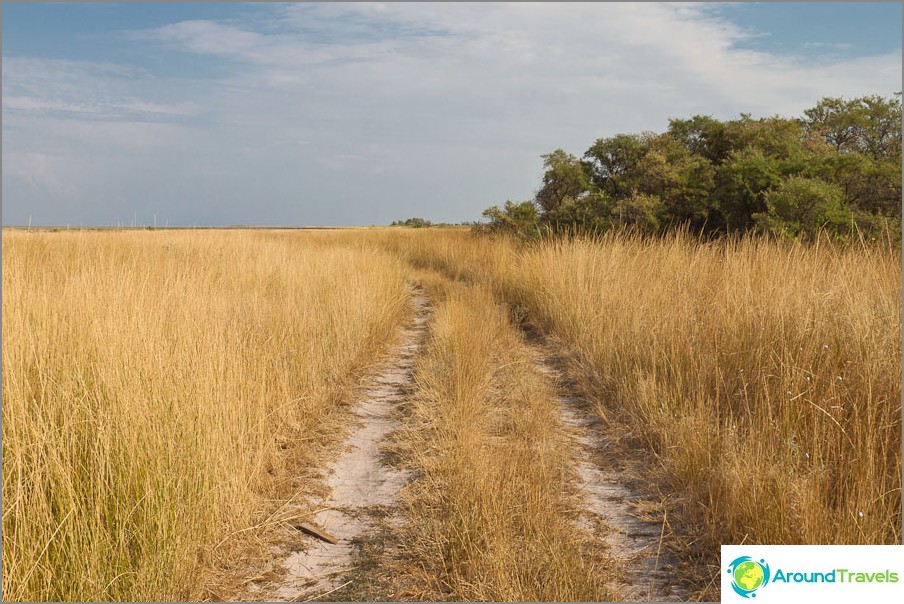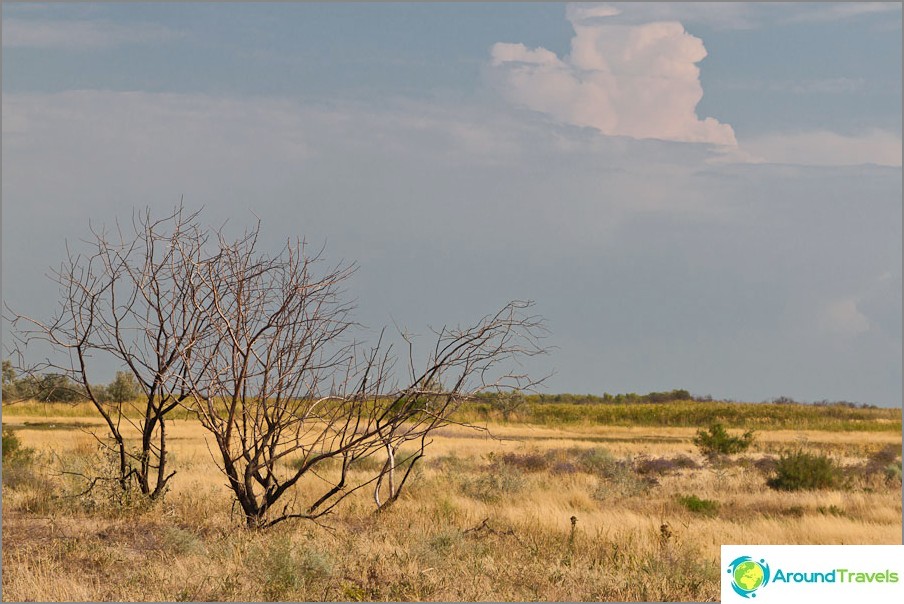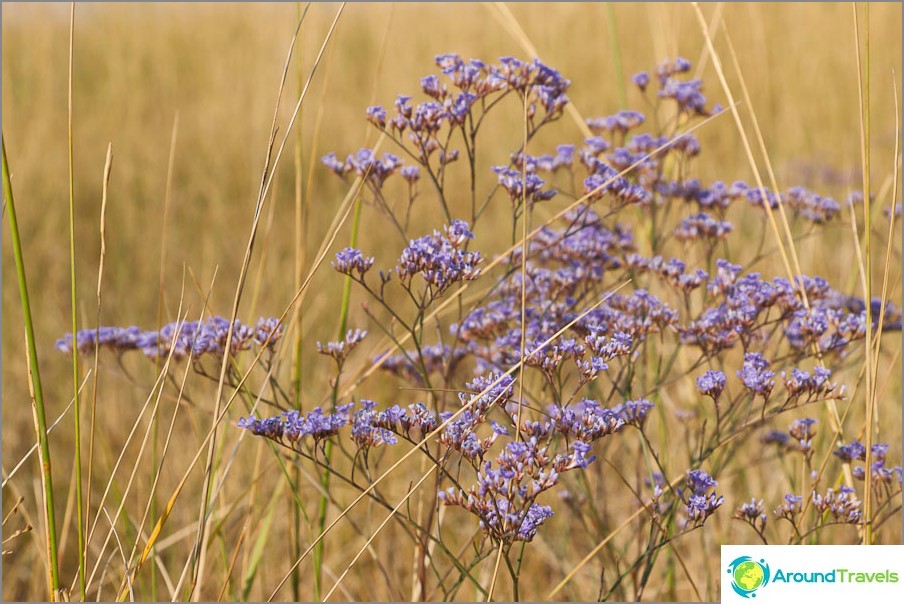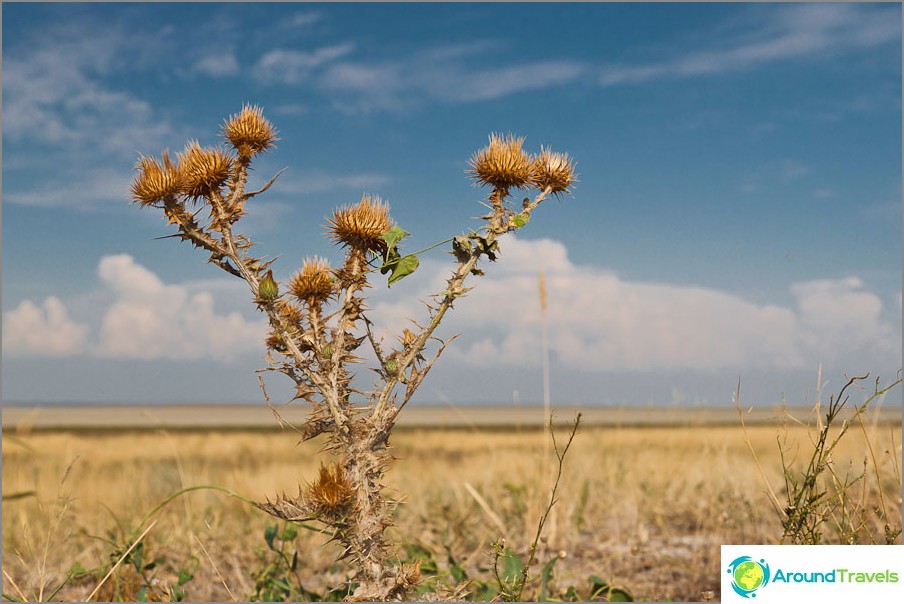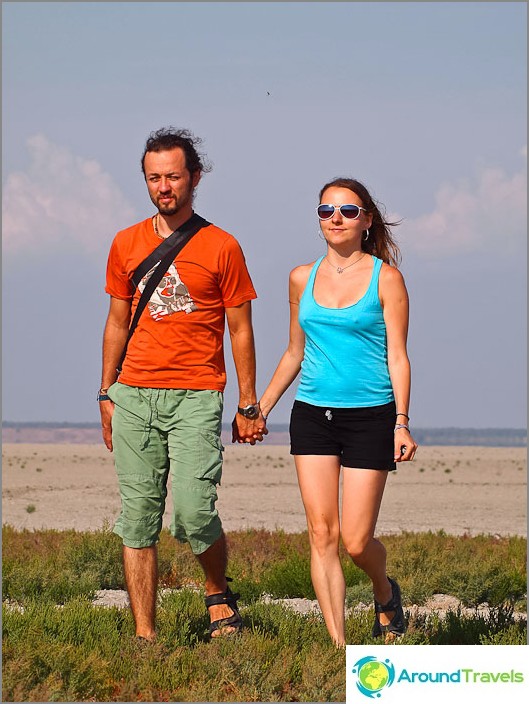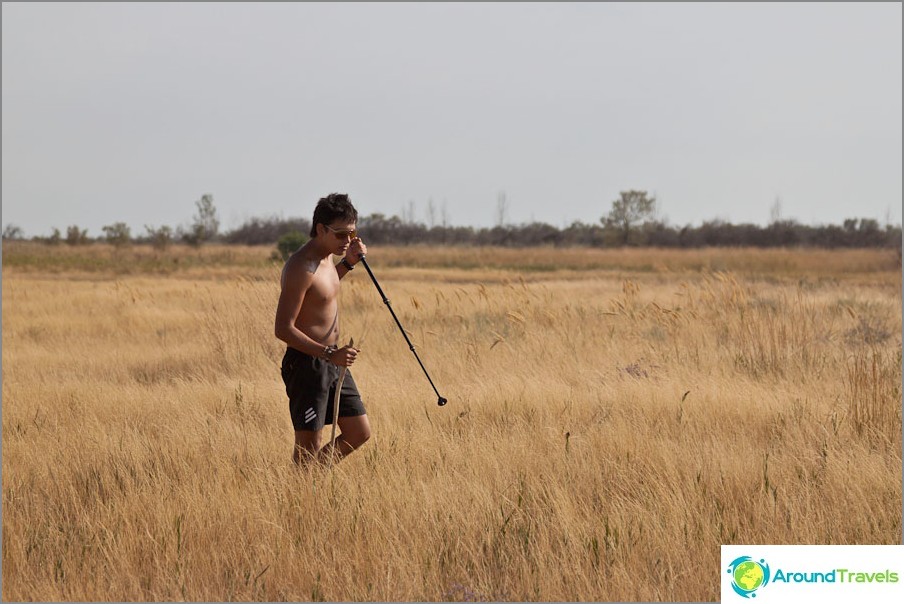 We approached the Khan Lake fromBeysugskogo estuary, on the way from the Yasensky crossing. It may well be that in these places there is no water, as according to data from the Internet, the depth in the lake can reach as much as 80 cm. Although according to other data, the lake is on the verge of extinction. But at a minimum, I myself saw photographs where people in jeeps dissected across the surface, and then got stuck and for a very long time pulled the car out of viscous captivity. So after a rain or in the spring, it is probably not safe to drive on the surface.
Watermelon
After Khan Lake, we went to Taman Peninsula, but did not get to him and spent the night somewhere innights In the morning we learned that we were standing near a watermelon field. Since my mother taught me that stealing is bad, I just went to photograph them. After 5 minutes came the watchman, surprised by my actions, and gave me a huge watermelon. According to him, I am the first to come here for a photo shoot.
The fruit, by the way, was excellent.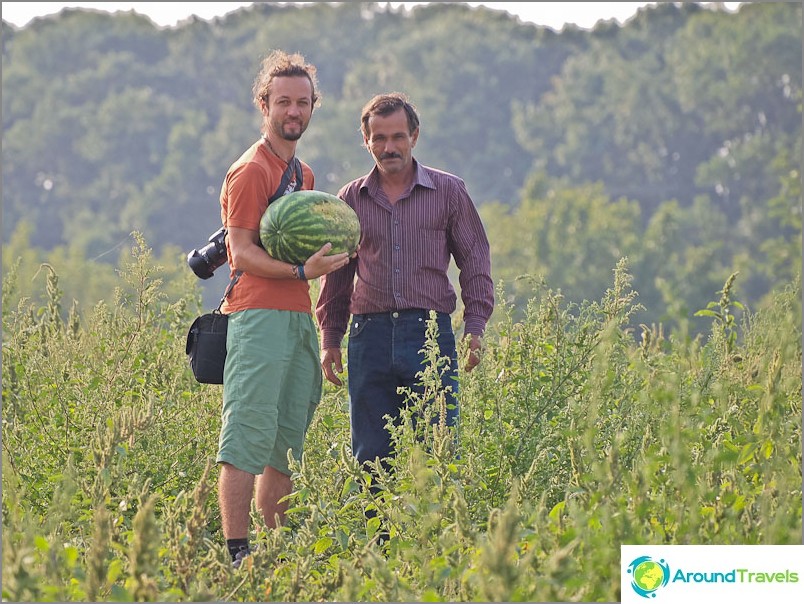 Video
On the map
Khan Lake
Khan Lake
Amazing landscapes for Russia. The dried-up lake reminds not that steppe, not that desert.
Read about the lake
Amazing landscapes for Russia. The dried-up lake reminds not that steppe, not that desert. To read about the lake