Once upon a time, we already went to Sukhothai Historical Park on the way to Laos for thai visaand then we did not know that quite closethere is another historical park and several national parks with beautiful waterfalls. On this visit, I decided to correct this misunderstanding and take a look to see what we missed last time. Now I will tell only about the waterfalls, but about Historical Park Kampeng Pet read the link ...
The content of the article
National Park - Khlong Lan National Park
Khlong Lan National Park is closest toa city with a difficult name to pronounce Kampeng Pet (Kampheang Phet) and it is from him the easiest way to get to the national park. There are two beautiful waterfalls here: Khlong Lan Waterfall and Khlong Nam Lai Waterfall, for the sake of which you should go here.
Places are not very familiar to foreigners, so inMostly there are only Thais, and besides us I have not seen any other farang. Perhaps, having been here, many will understand for themselves that it is not necessary to go to the sea, as there are enough water procedures in the north of Thailand, though you really need to live not far from the national park.
For those who want to stay longer,There is an opportunity to live in a tent or in small houses. This is especially true if you want to do trekking, as there are also hiking trails with visits to caves and other smaller waterfalls.
You can also stop at Kampeng Pet. We have reviews of two guesthouses of this city: Green Park Hotel and Three J Gueshouse. Hotels in Kamphaeng Pet can also be searched for RoomGuru, there you can immediately see all the hotels in all basesexisting reservation systems. This is true, because there are very few hotels here, and there are some in one database, some in another, you are looking to look.
Khlong Lan Waterfall
Khlong Lan Falls - the main nationallythe park. After him, along the way, I became a lover of waterfalls, as I had never seen such a tall and beautiful one! Perhaps the big waterfalls are all like that, but so far I have nothing to compare with. Hopefully, I will soon get to the Doi Inthanon nat park near Chiang Mai and draw my own conclusions.
In the meantime, this waterfall will be my favorite
Imagine under 100 meters high, powerfulthe stream falls down, the water dust sparkles in the rays of the sun and flies tens of meters around, so you can't get close and take pictures. Great! And everywhere around, smiling Thais, mostly children, or children with parents, all bathe, jump, frolic and splash, there is a mega-positive atmosphere of fun and joy. Storm of emotions!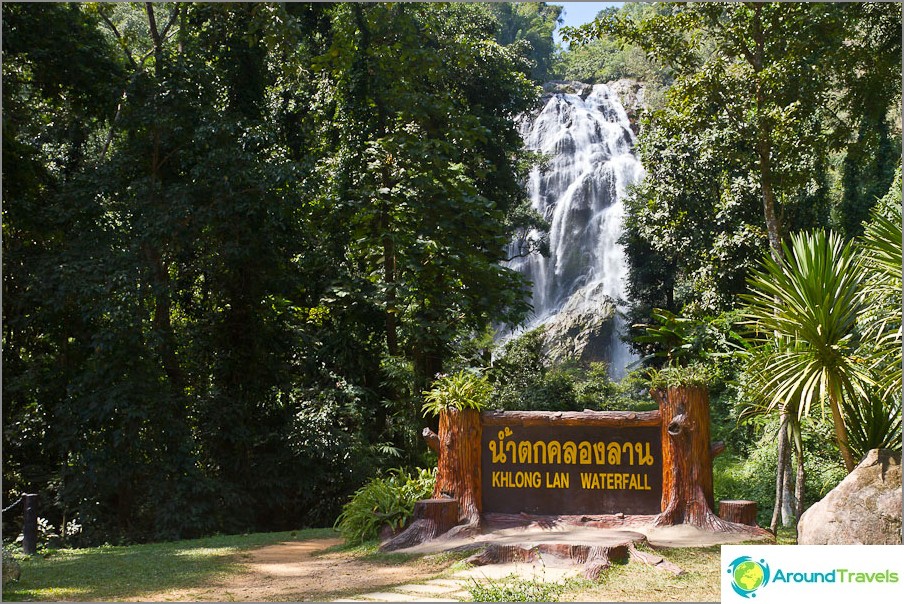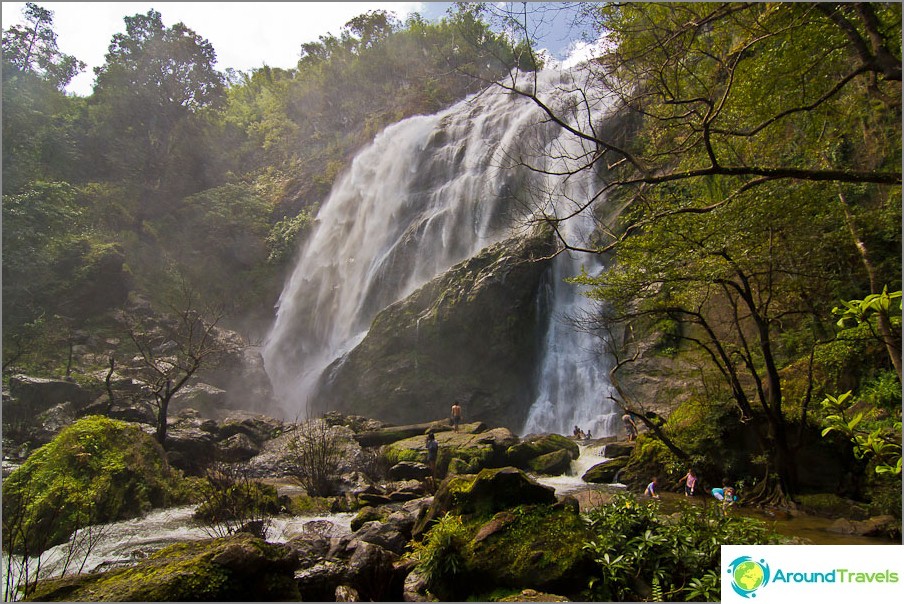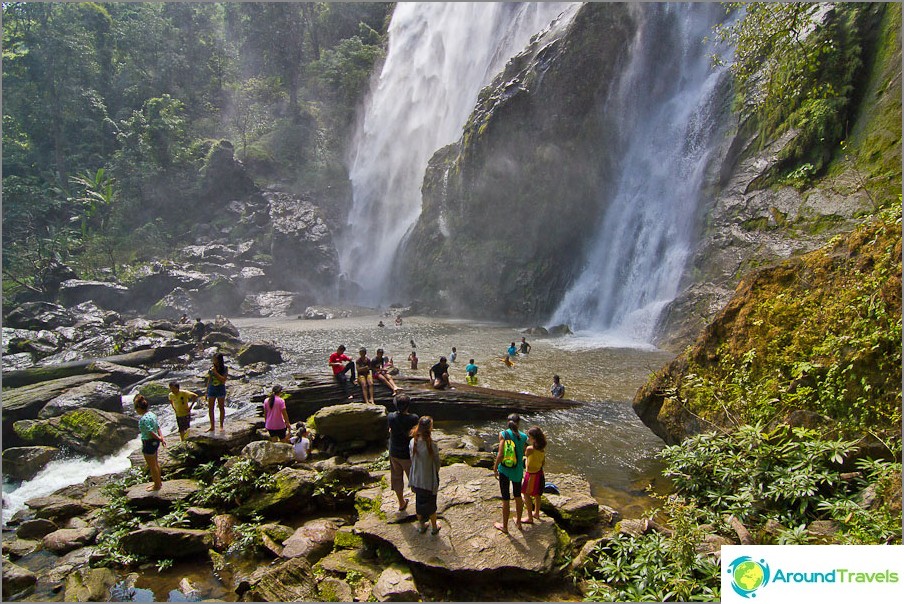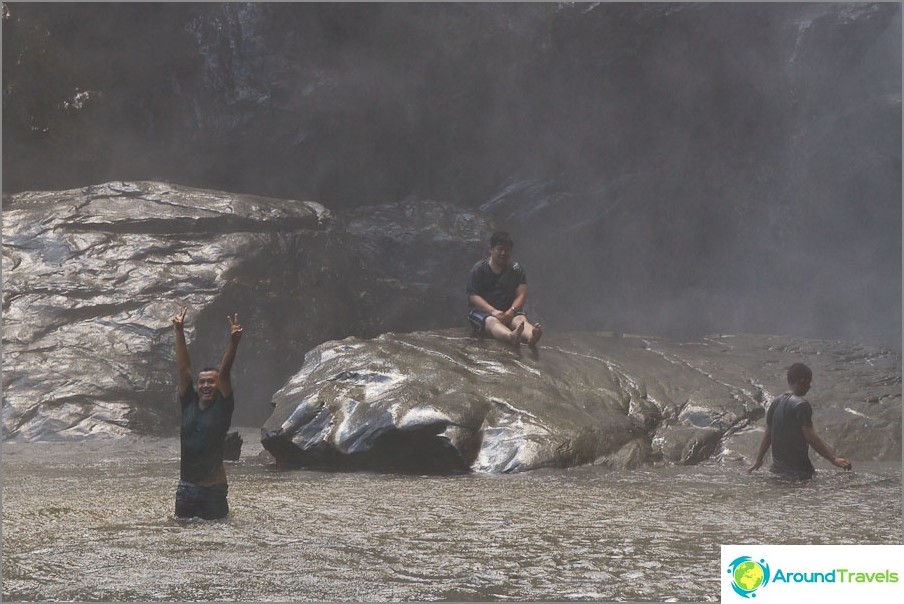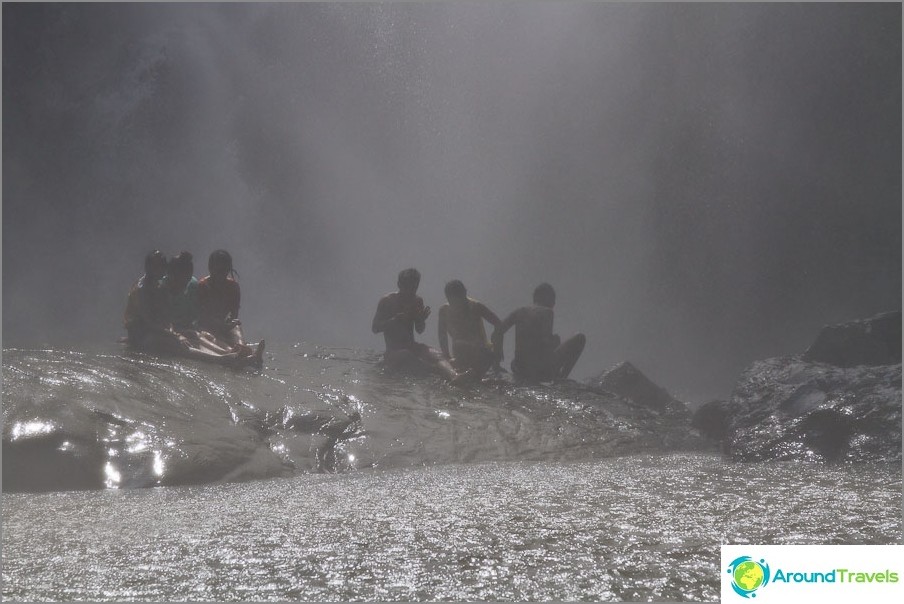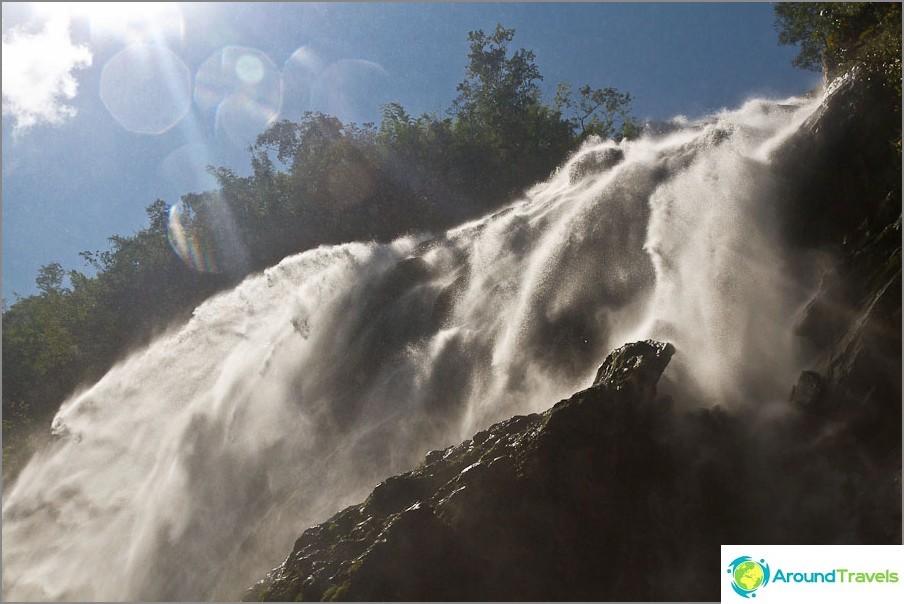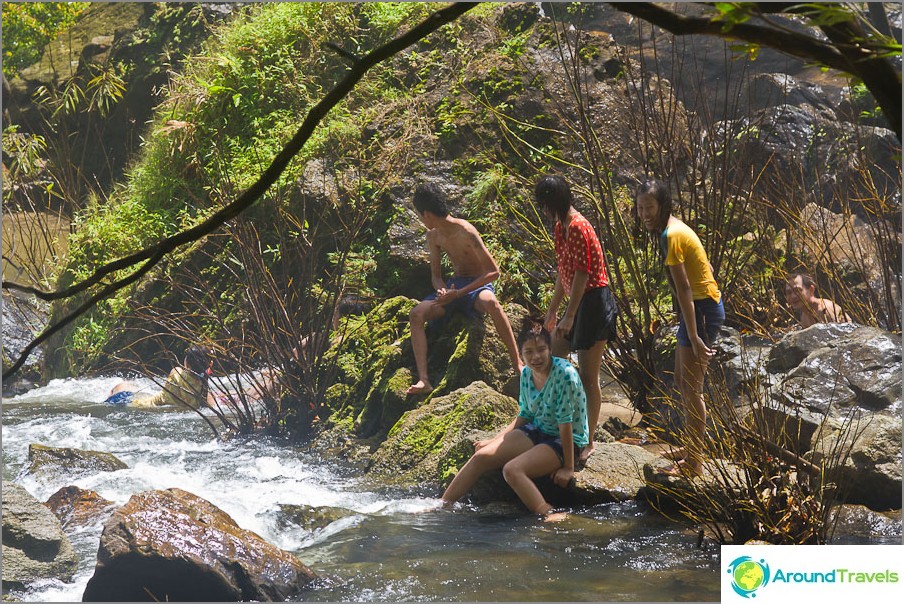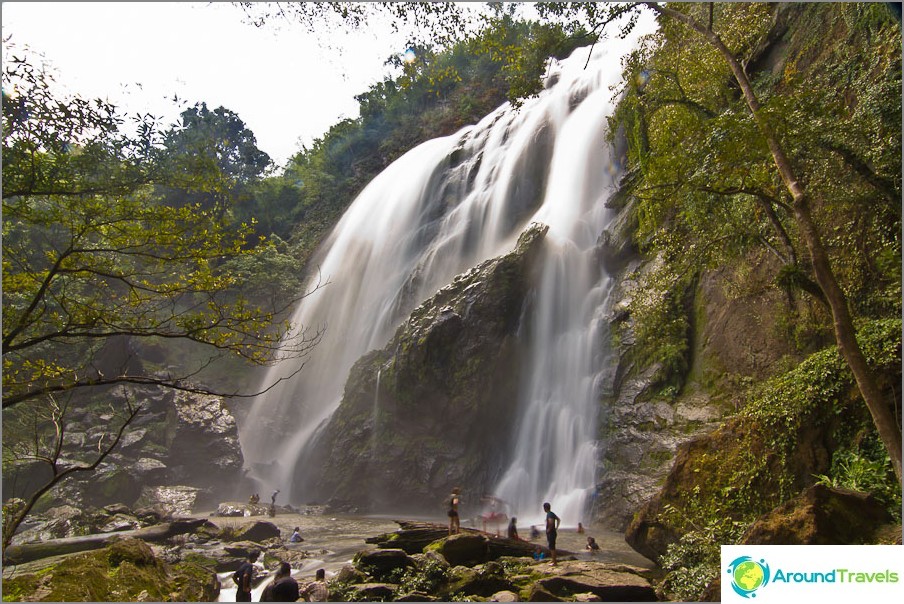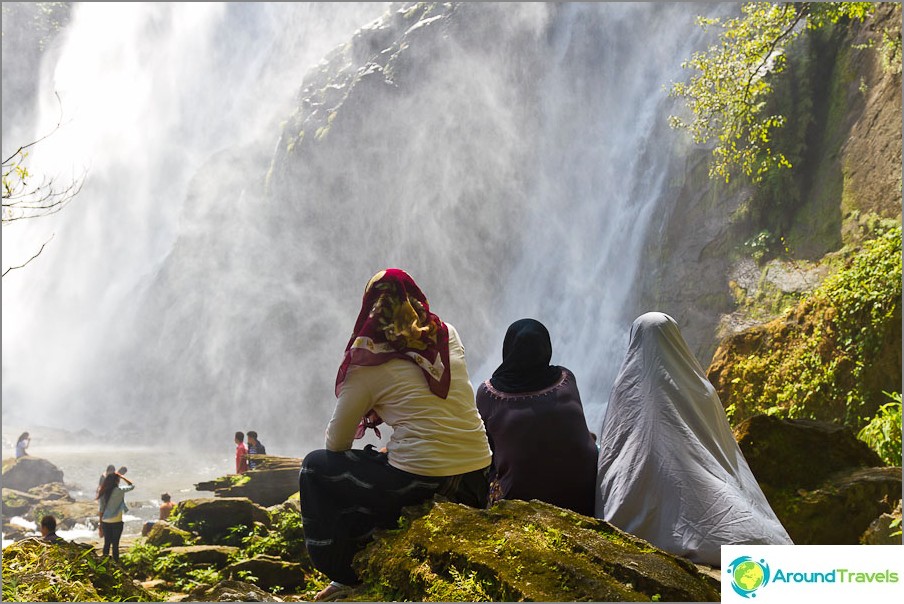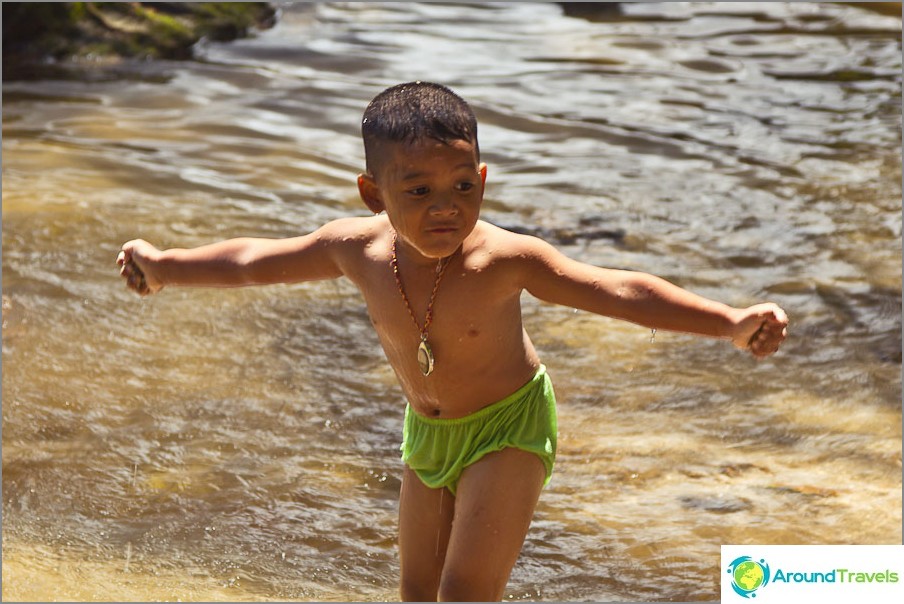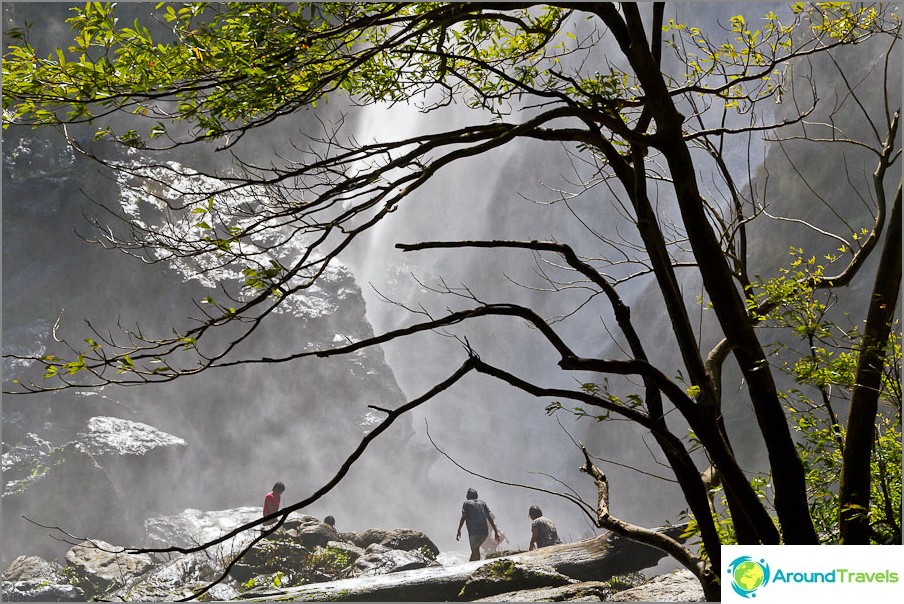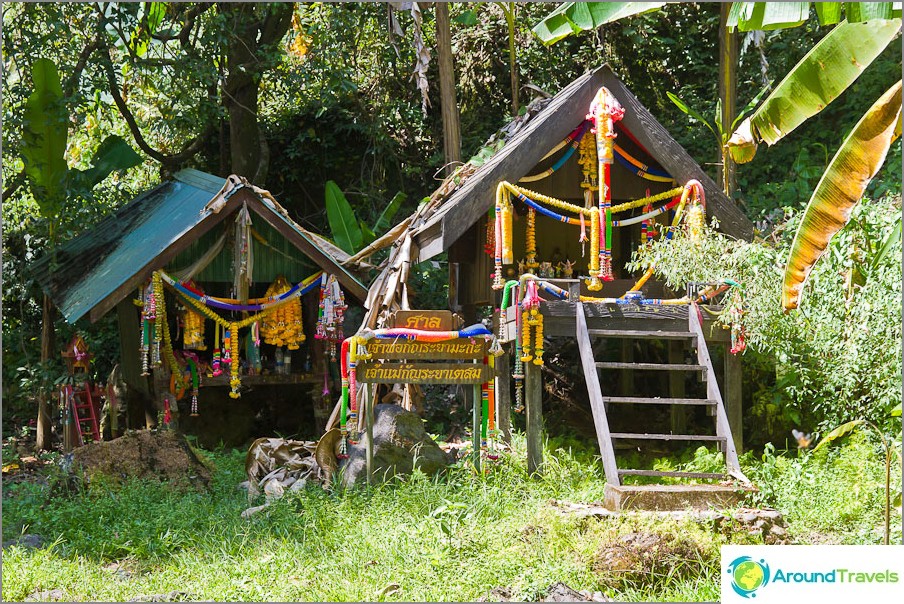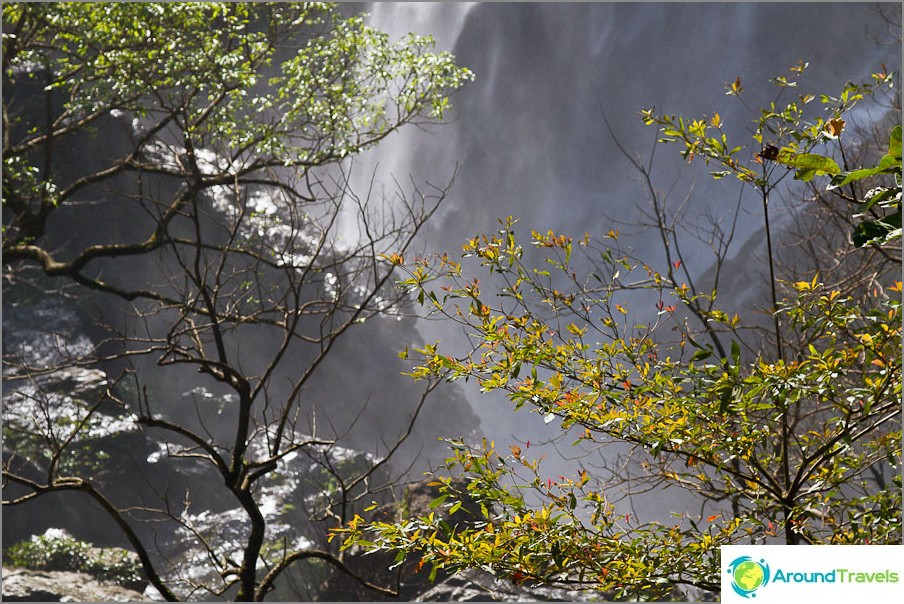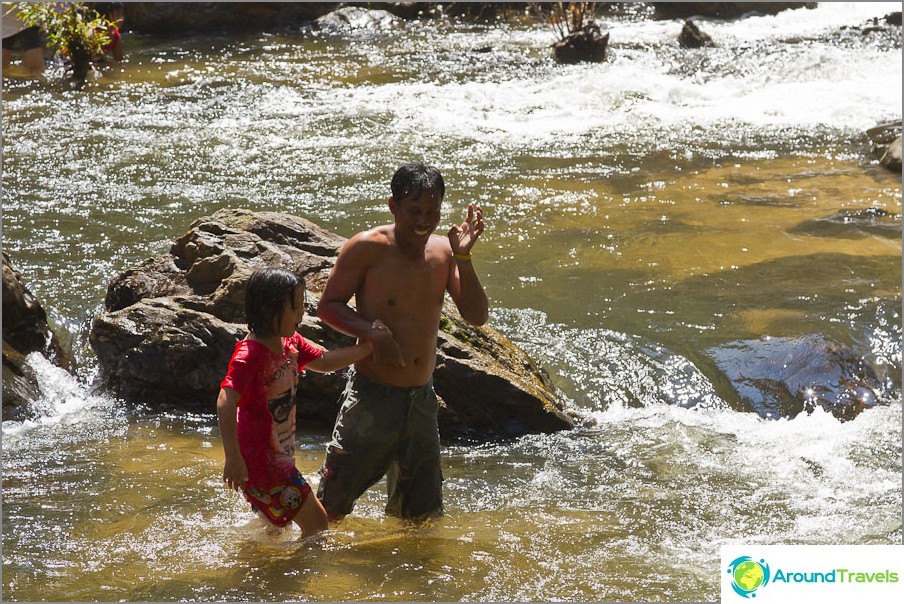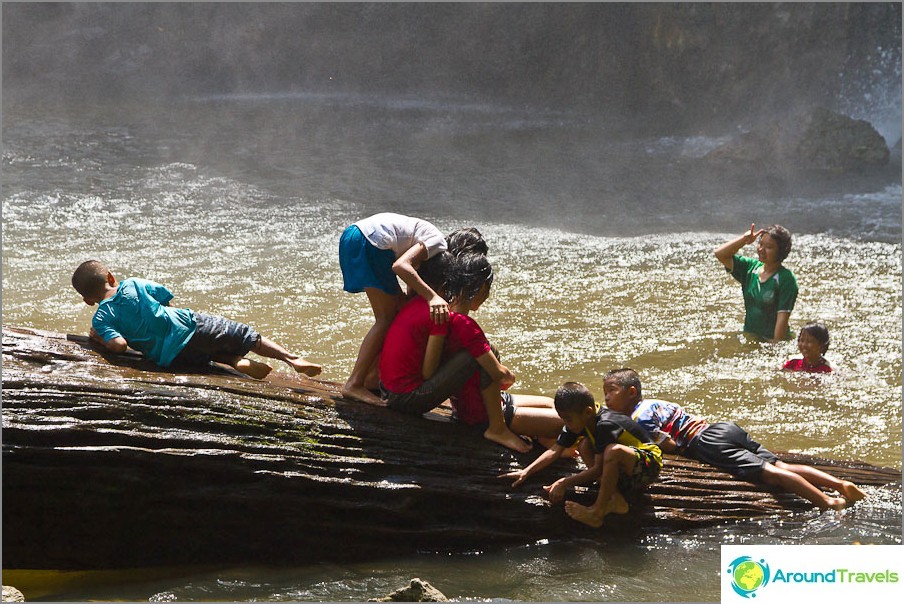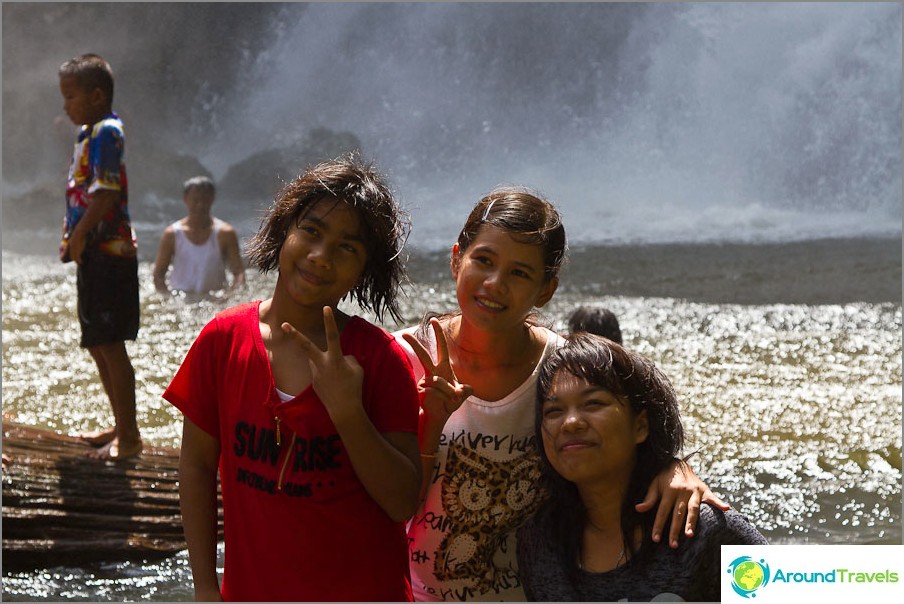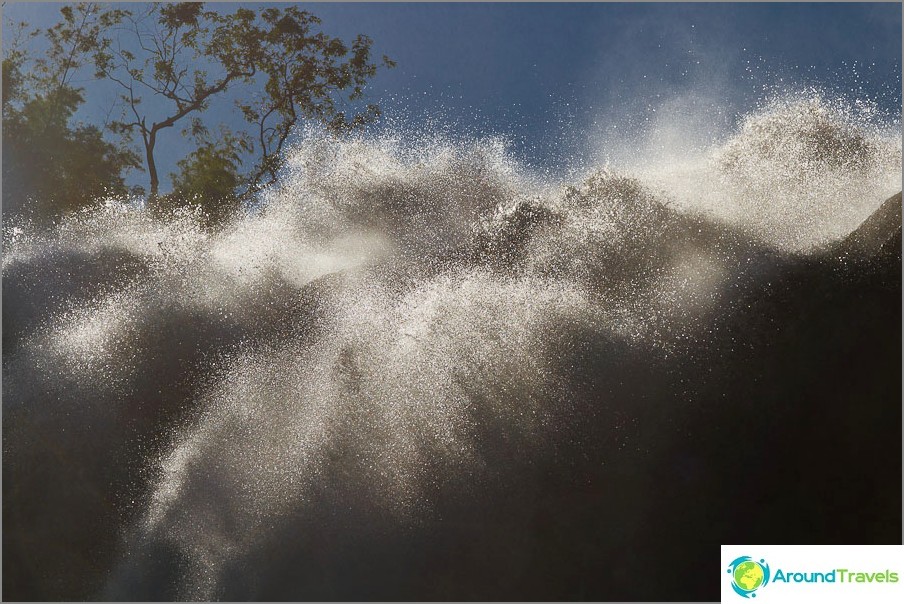 Khlong Nam Lai Waterfall
Khlong Nam Lai waterfall is not nearfirst, and before it you need to go separately (I have marked on the map). A much calmer waterfall, as the cascade and some of its sections are very small. But he is much wider, and offers a lot of dams for swimming. Thai families sit in a large clearing in front of the waterfall and sedately eat the food brought with them, and also communicate and periodically go out to buy. Great place for a picnic, as I understand them!
A lot of people, because the resurrection. I am sure that on weekdays there are much fewer people here, take note. Although this concerns many places in Thailand, local people also need to rest.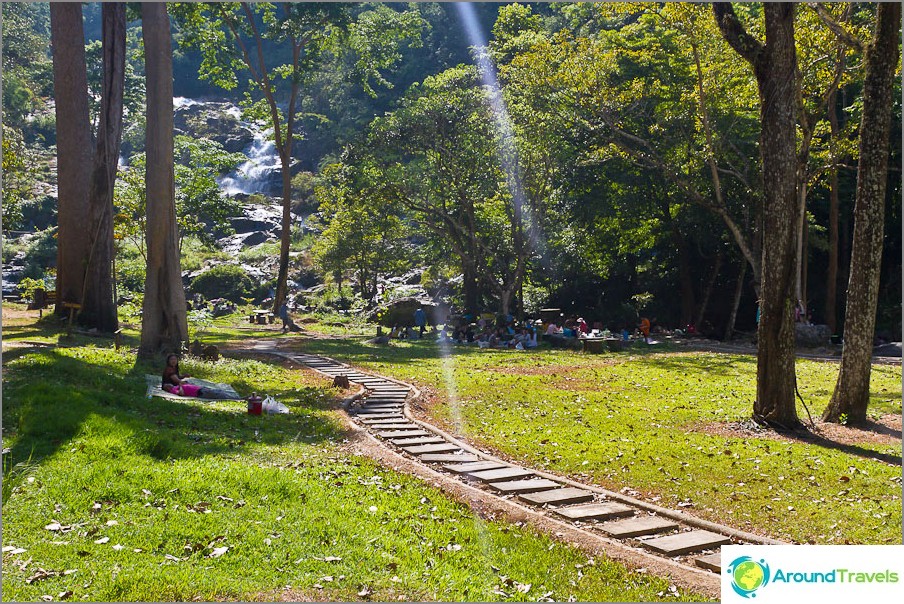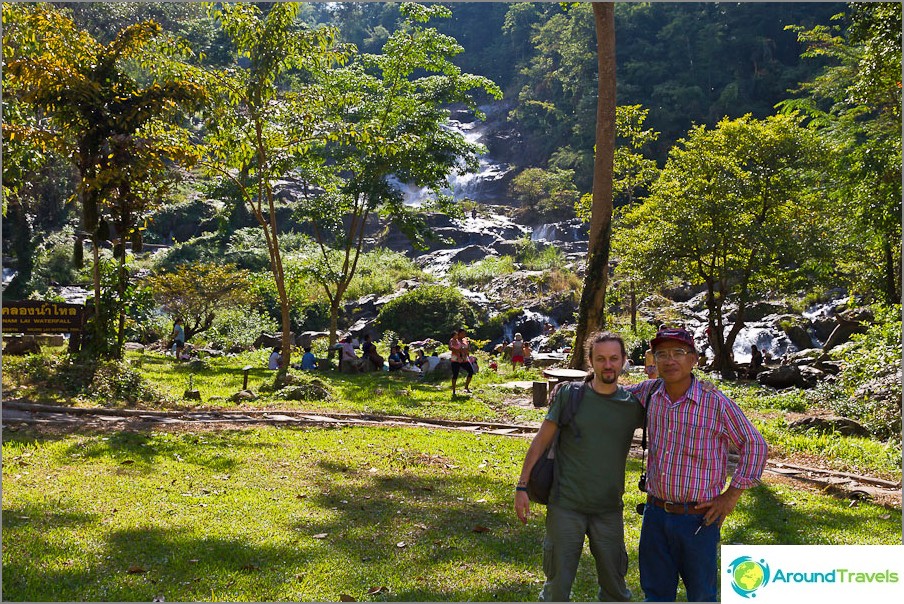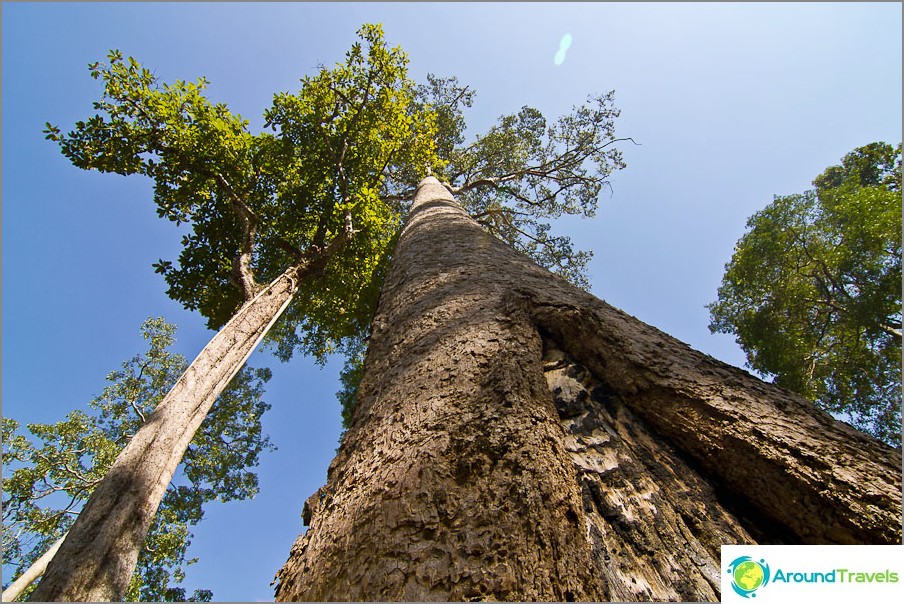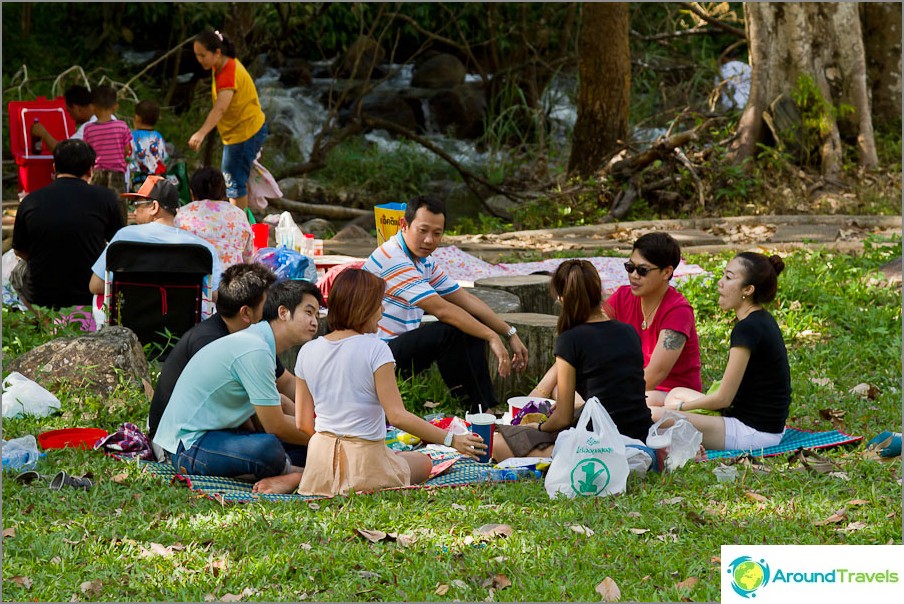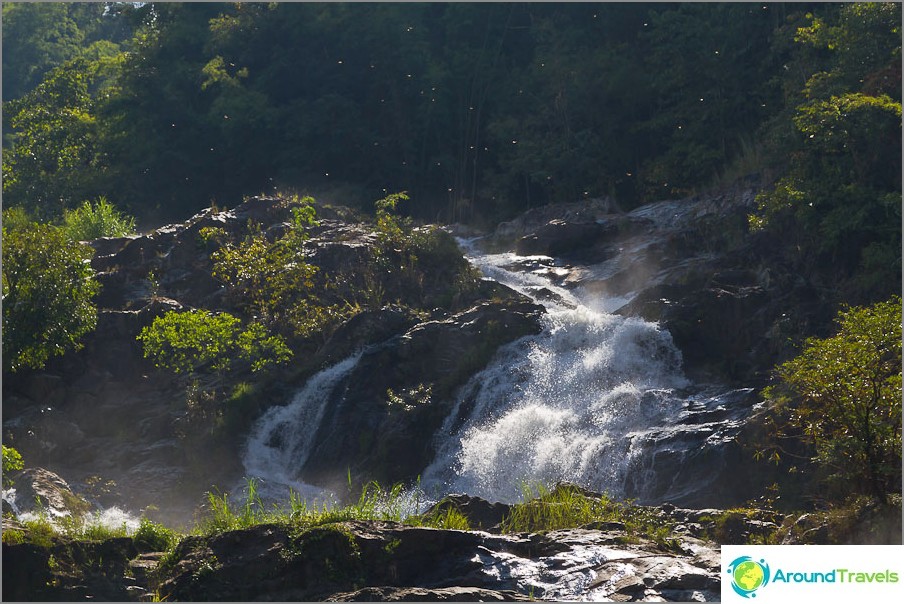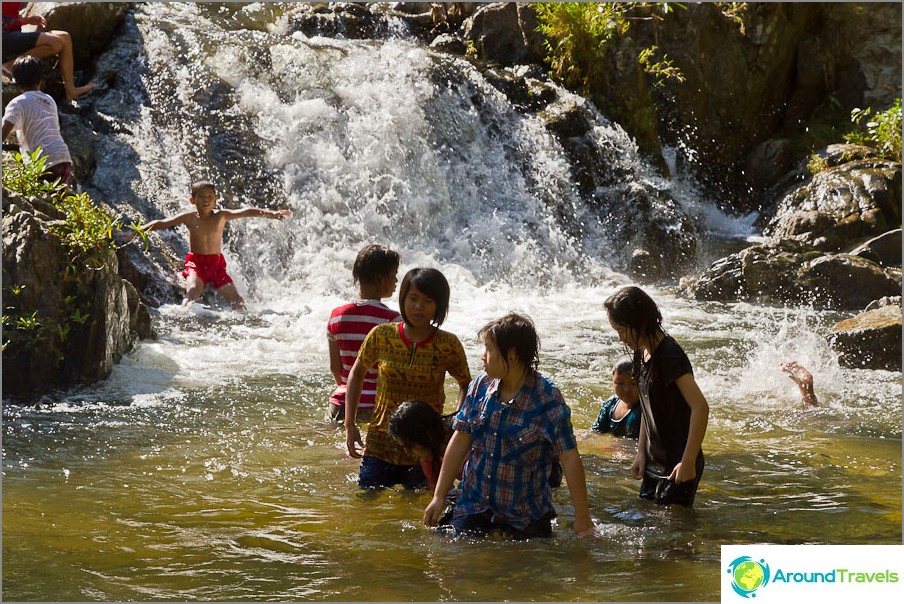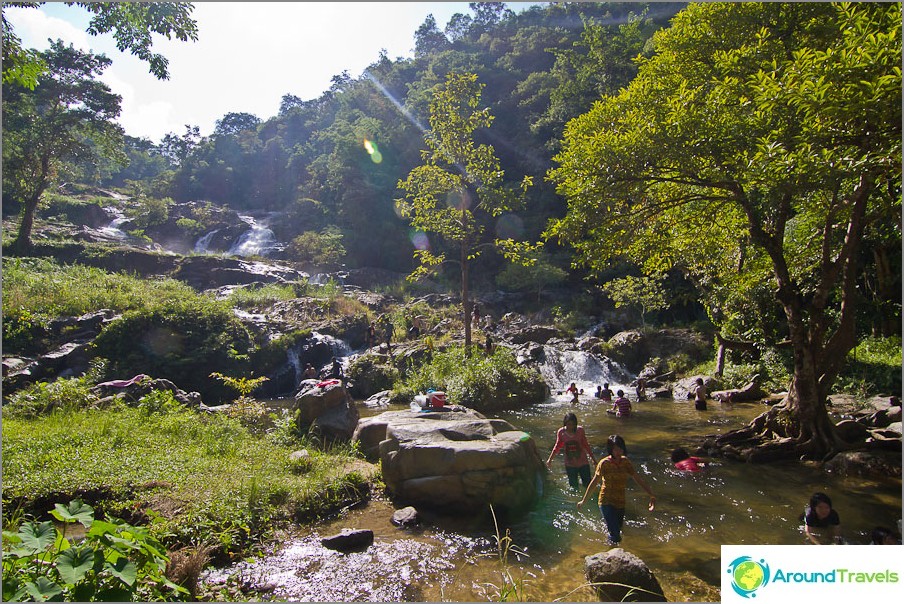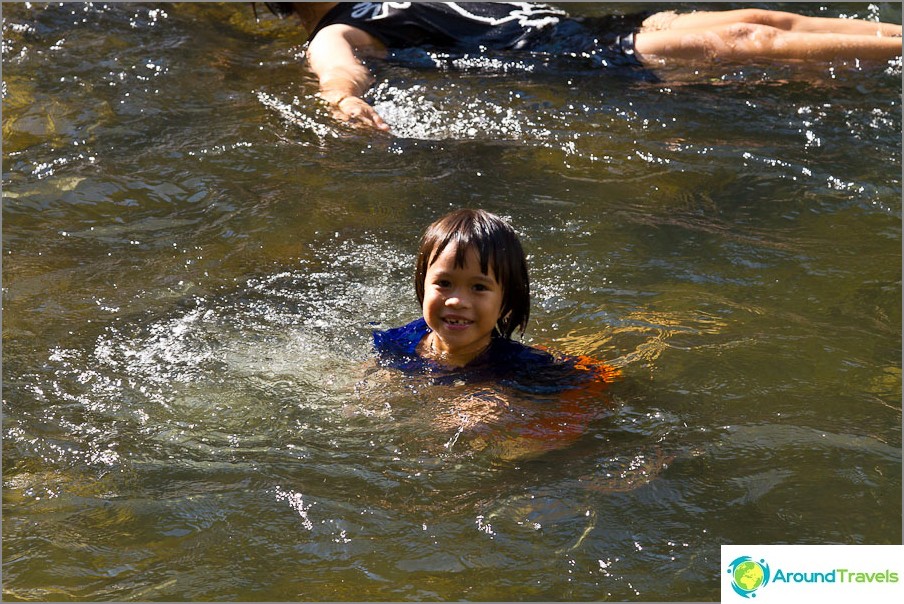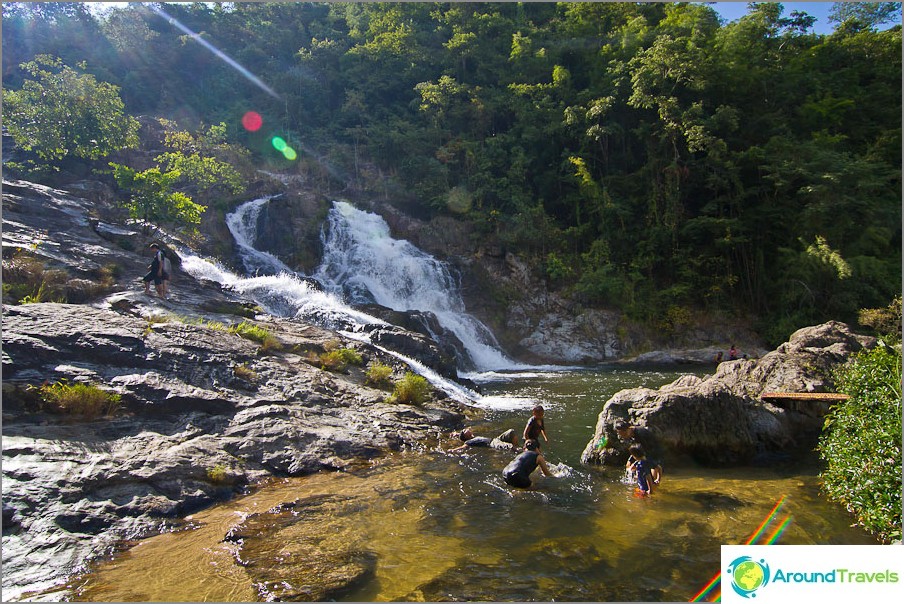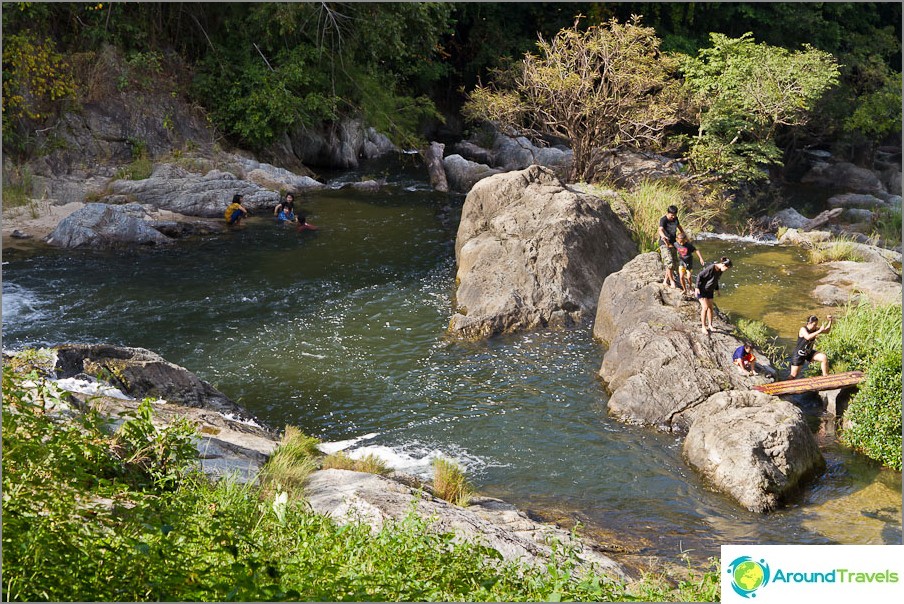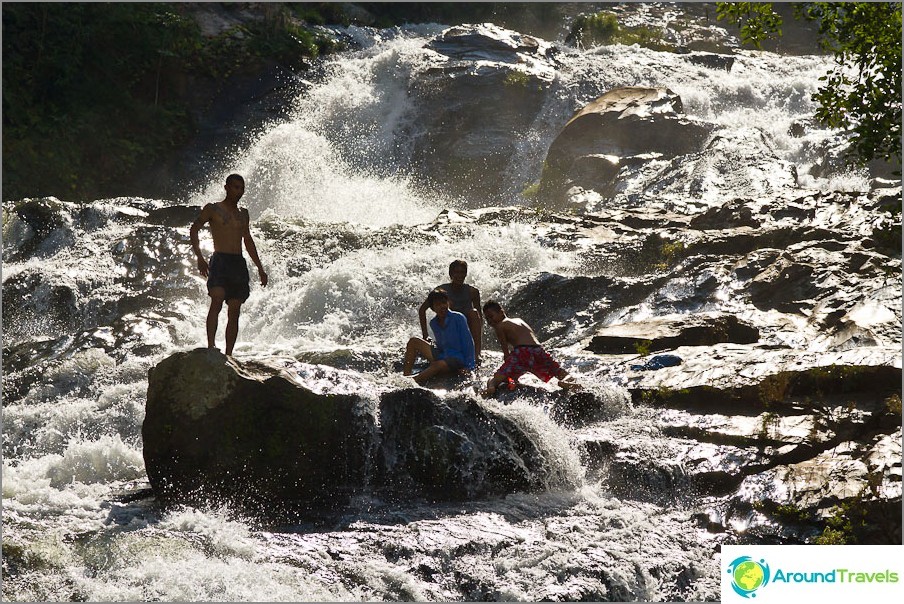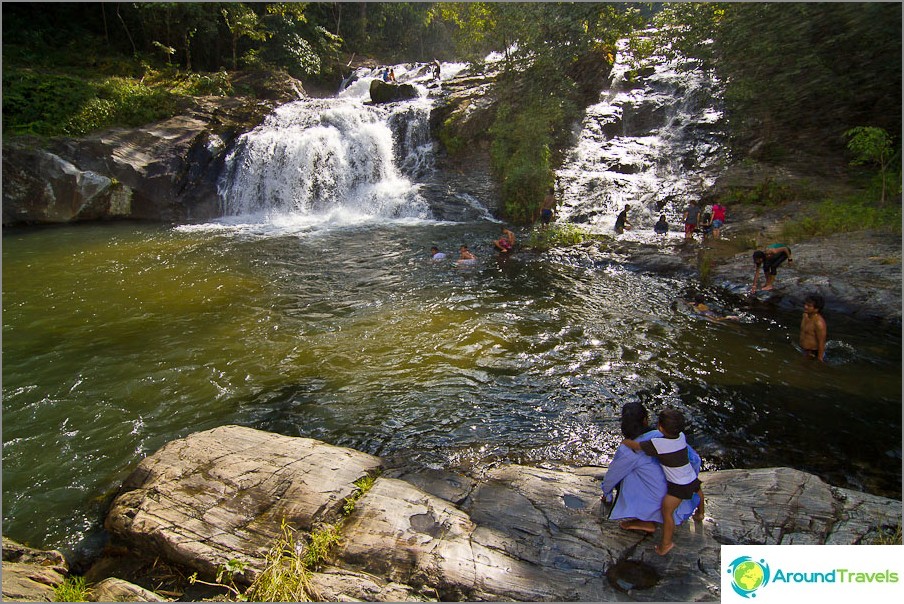 Short video
Information to visit
I came here on the tour-transfer, which could be bought in our Guesthouse Three J Guesthouse. Since we were 4 people, the cost fellfrom 1500 baht per person to 1200 baht. For me it is so expensive for this event, and you still depend on other people. But for you, I specifically studied the way and marked it on the map. Everything is really carried out on a bike, the road is good and without any particular ascents, there are plenty of gas stations and there is enough gasoline to drive about 60 km one way. So it is quite possible to rent a bike in the same guesthouse, roll up to the waterfalls and stay there all day, and even a few. And how to get to this province, read the article - Kampeng Pet City, how to get there and what to see.
If you are not friends with a bike, then eithertransfer to buy, since no public transport does not go there, or to rent a car in some large city and go here. The nearest town, Pitsanulok, in it, according to the owner of the guest house, should be a rental car.
Entrance fee to Klong Lan National Park -200 baht per adult and 100 baht per child. The ticket gives access to both waterfalls at once, despite the fact that they are in different places, so do not throw away the ticket after visiting one of them.
Next to this national park are two more: Khlong Wang Chao National Park and Mae Wong National Park, but I was not in them.
On the map
Life hacking 1 - how to buy a good insurance

Choosing insurance is now unrealistically difficult, so to help all travelers, I compile a rating. To do this, I constantly monitor forums, study insurance contracts and use insurance by myself.

Life hacking 2 - how to find a hotel 20% cheaper

First, choose a hotel on Booking. They have a good offer base, but the prices are NOT the best! The same hotel can often be found 20% cheaper in other systems through the RoomGuru service.

Discount hotels