In early August in Moscow there was a terrible heat and smog. Trying to escape from this hell, my friends and I went on vacation to the lake Volgo, which is near Lake Seliger.
We went just by car, with tents, withoutno plans for a couple of days. I used to be at Seliger, we came to set the car at some camp site, took a boat and swam for a few days for some parking. This time they decided that we do not want to get attached to the boat, and we want the car to stand next to it. Therefore, on the advice of a friend, we chose a place on Lake Volgo near the surf camp.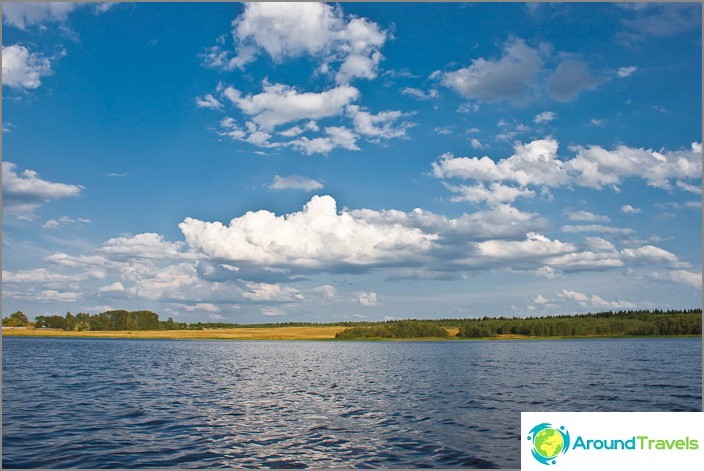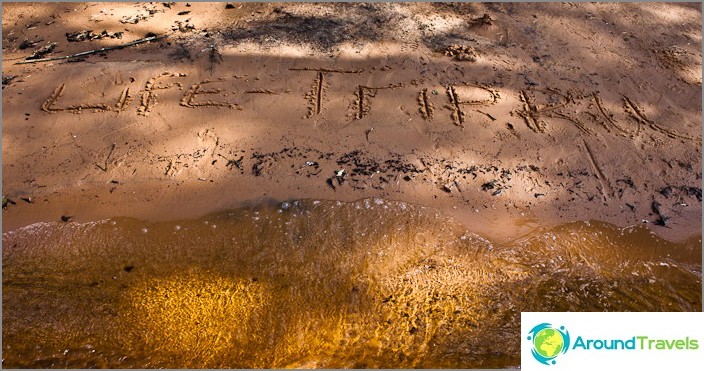 Arriving at the place, we learned that such smart aswe, apparently, the whole of Moscow, and although it was a weekday for the people there were many. About the surf camp of the Volga itself, I generally keep quiet, there is just a full house. Although if you like to hang out and listen to music, then this place suits you. Perhaps this is why the camp is full of young people. There are also concerts with discos on the weekends, there is a canteen, tennis tables, volleyball net, and of course surfboards. Yes, there is still a bathhouse on the shore.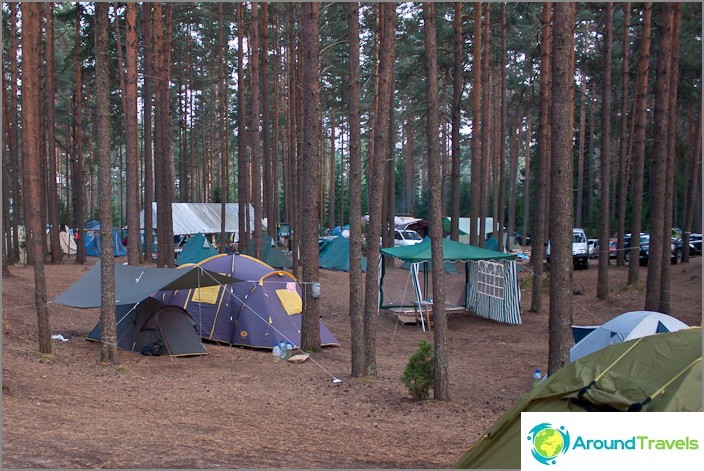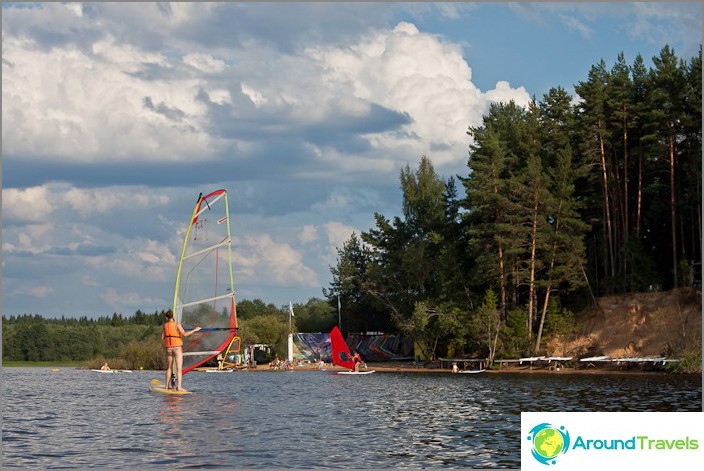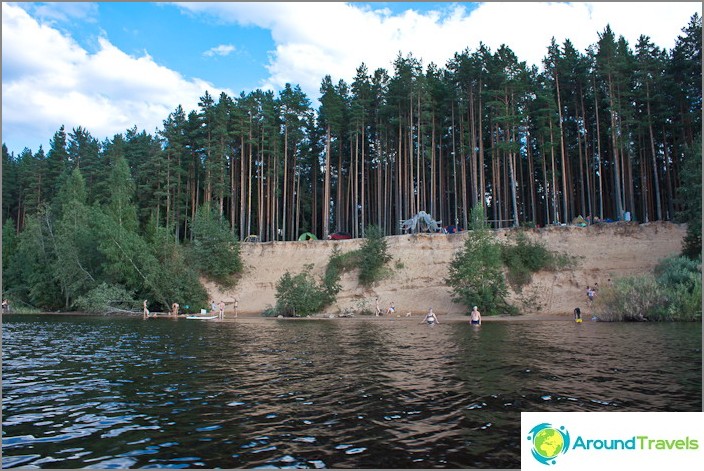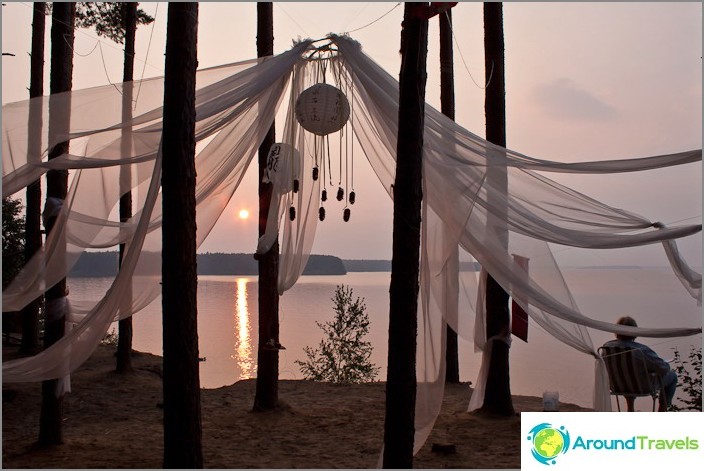 We prefer a wild rest, a small amountpeople, merging with nature and all that. Therefore, we stood not just near the surf camp of the Volga, but at the very end of the so-called "Lost World". This is a free parking lot so called, after it there is already a swampy coast overgrown with tall grass. Only such a distant location saved us from noise and din.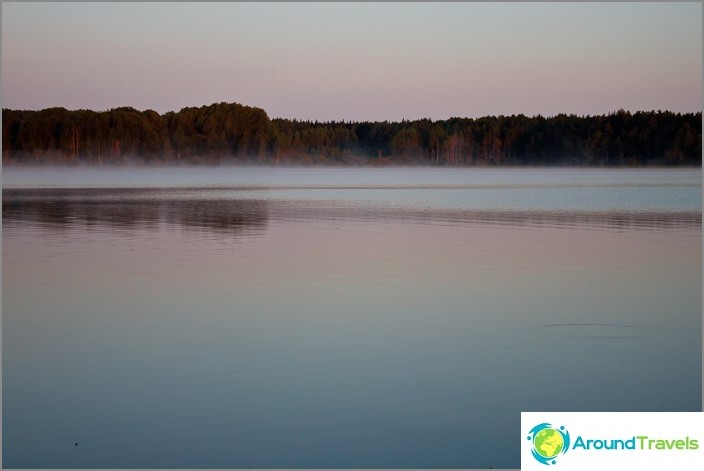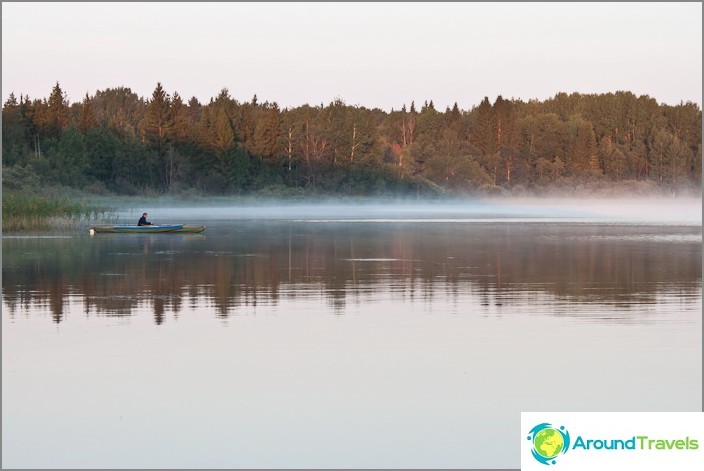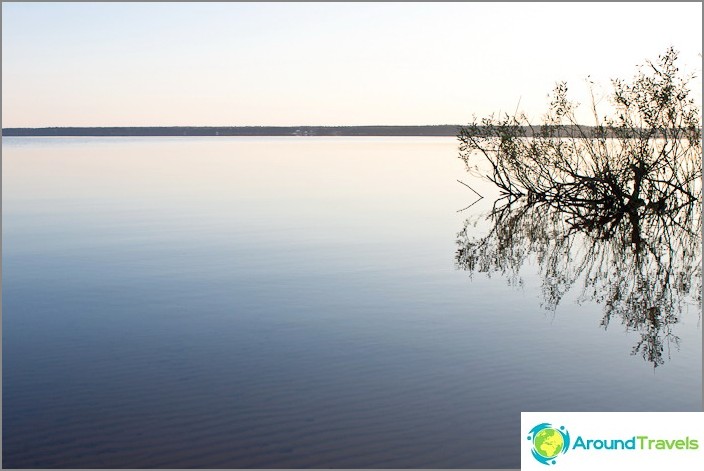 Where are the people, there is rubbish. This is just a law of some kind for recreation in Russia. It is good that the Volga camp campers are tidying up the hands of the "Lost World", and clean it from debris. The environmental fee is only 50 rubles per person, and is taken not from everyone, but as a voluntary donation.
Our neighbors were father and son andkayak. I thank them more for giving us a ride around the lake. I didn't even count on this. For the first time in my life I sailed on Taymeni, the sensations were pleasant, I only strengthened my desire to somehow raft across Karelia Kayak is much faster than a regular boat, and when three are rowing, and even synchronously, it turns into a boat. We flew there faster than all newly made surfers, and even the rain could not stop us.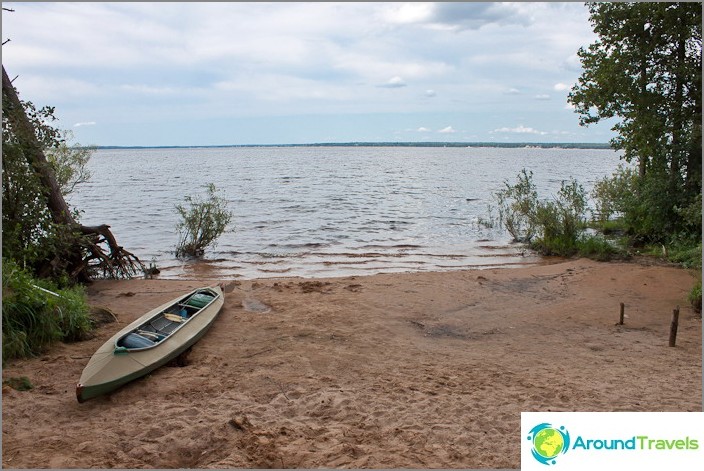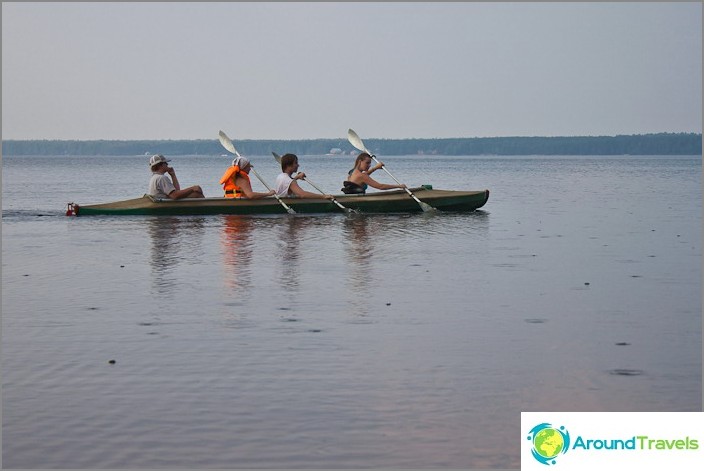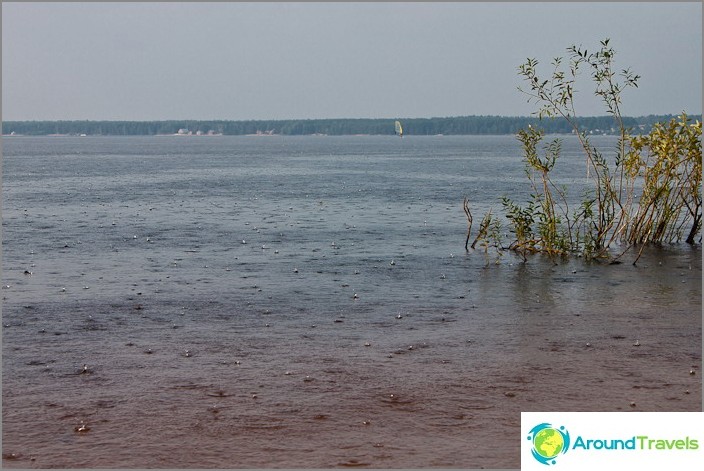 If it were not for the kayak, our leisure would be more thanhumble: campfire conversations flowing into philosophical conversations, stunning psychedelic sunsets, and the black starry August sky. But does something else need to be happy?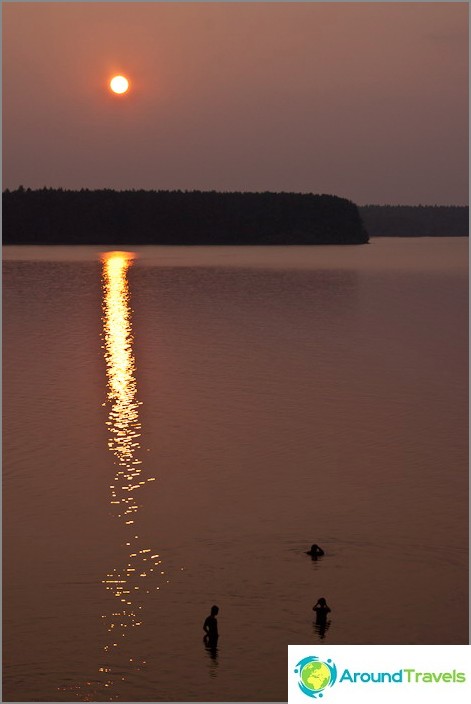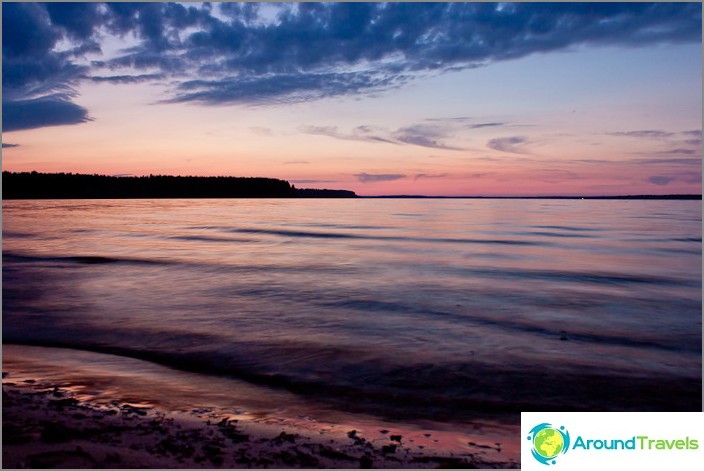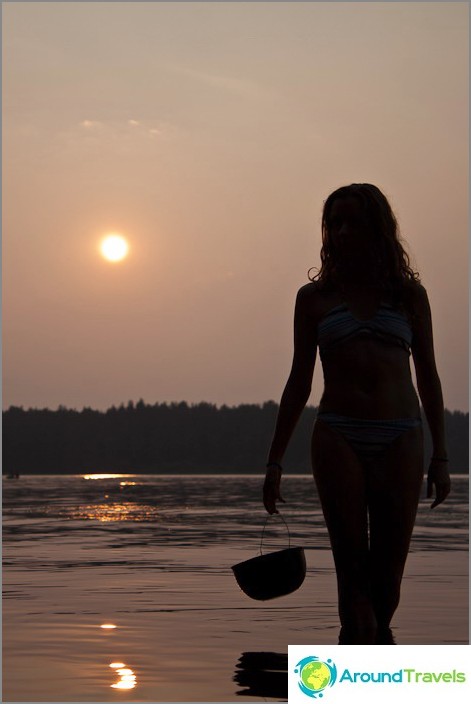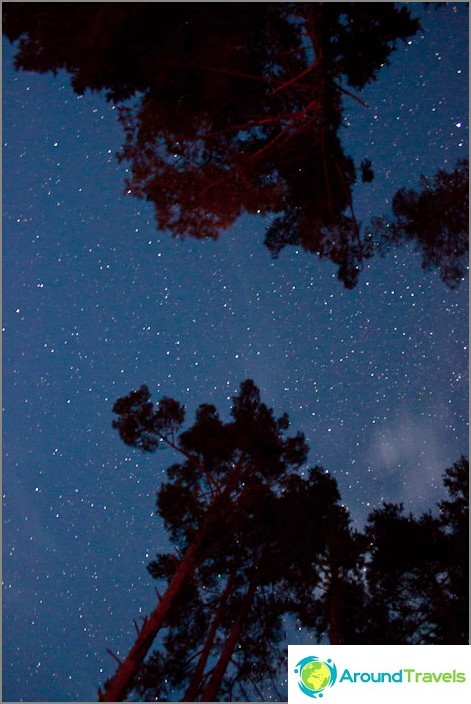 In general, we liked the rest on the lake Volgo. If you come there on weekdays, but when there is no such strong heat in Moscow, then I think you can enjoy a relaxing holiday there. And for parties here is the site of the surf camp - http://www.windsurf-seliger.ru/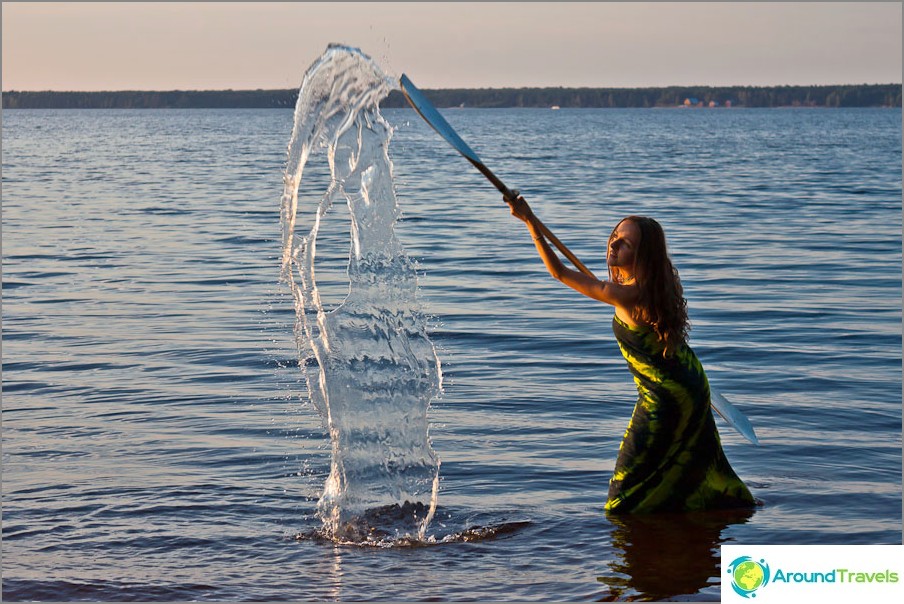 Lake Volgo, how to get
The easiest way to travel from Moscow is to New Riga,turn in Rzhev, drive through the city and go to Selizharovo. Next, go to the turn to the village Selishche and along the main road through the whole village and the bridge, get to the gravel road (grader), and then follow it to the pointer to the right to the surflight. Getting lost there is quite difficult. From Moscow to the place, where from 330 km.
Volgo Lake Map