Not once have I been told about Georgia. Mostly good things: it's cheap, people are friendly, the service is excellent, the climate is less in winter. Moreover, I heard from completely different people, so to speak, from very different strata of society. Here you want you do not want, but you will start to periodically think about going there. Especially now in a crisis, when some areas are quite expensive due to the exchange rate. I watched for a long time how my colleague Mila repeatedly wrote on her blog about this country, and then she offered to talk about Georgia here in the form of a guest post. Of course, I agreed, I myself was interested in reading such an article.
The content of the article
What's the post about
This article is about features of rest and lifeGeorgia: about prices, food, attractions, transport, accommodation, climate and other usefulness, which can be useful to you, if you also get inspiration for a trip to Transcaucasia.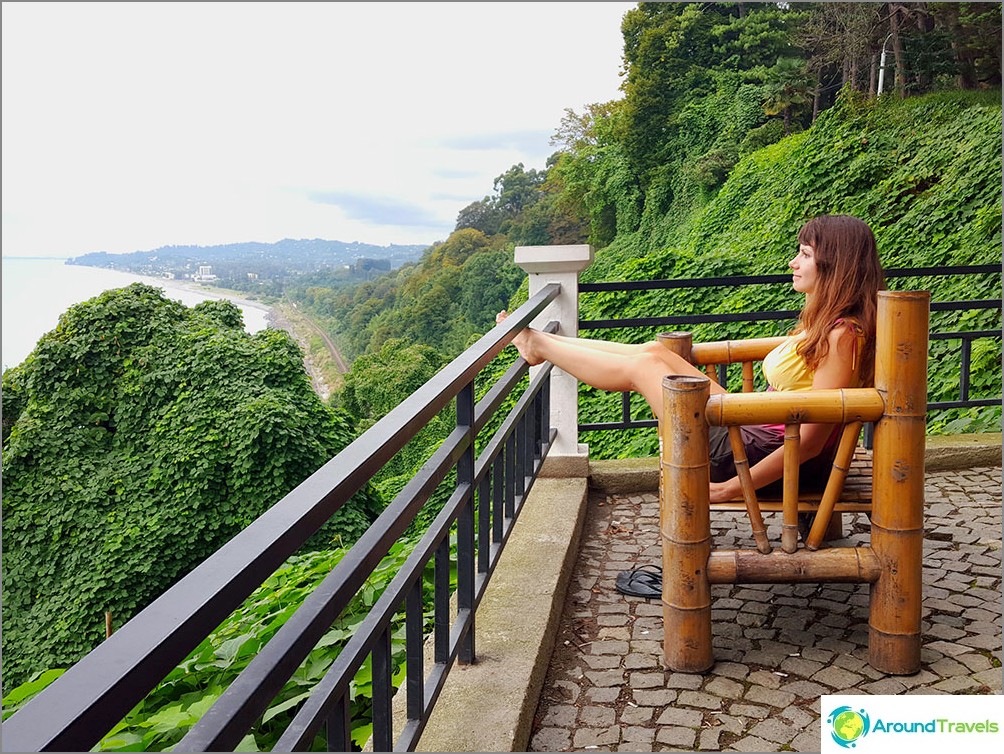 A trip to Georgia leaves no one indifferent. Some people like nature, some people like food, someone will meet wonderful people here. Everyone has their own reasons for loving or not loving this country.
I first came to Georgia 2 years ago withgirlfriend. Two girls. Alone. In the Caucasus. How many horror stories have heard enough before leaving - do not convey! That trip was the best in my life, so I decided that one day I would definitely come back. Two weeks was enough to fall in love with Georgia, like falling in love with an unfamiliar man. You do not know him at all, but you feel something close and dear.
The second trip is in February-March 2015, when wemy young man lived in Tbilisi and Kutaisi, helped to remove the veil of mystery. I see the shortcomings of Georgia, but the merits of both rest and long stay, the country is much more, so now we are here again until the end of autumn.
We live in the city of Batumi on the Black Sea coast. This time the decision to spend the autumn in Georgia was sober and completely rational. We like the climate, the prices and the overall emotional background. Of course, there are downsides. I will tell about them too.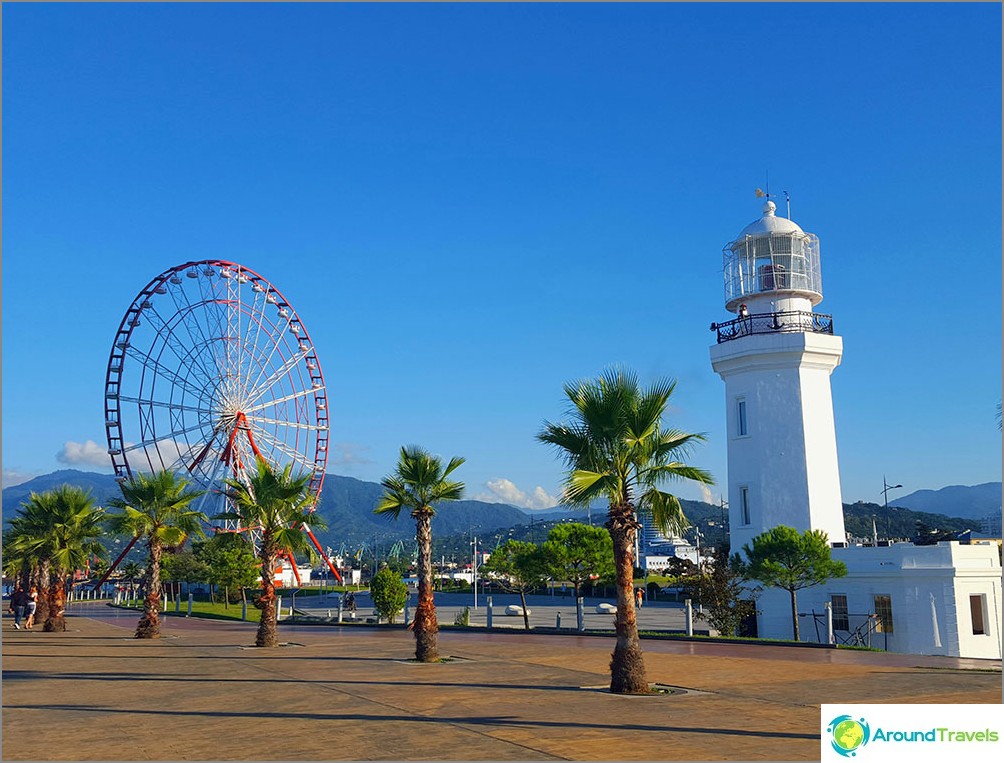 Visa issues
Visa policy regarding citizens of the formerUnion is more than loyal. If the travel time is less than 1 year, then a visa to Georgia for Russians, Belarusians and Ukrainians is not needed. We need only a passport valid for the entire duration of the trip. You just arrive, you get a free stamp about the entrance at the airport and you can live in peace for a year. Sometimes, in addition to a free stamp, a bottle of wine is presented at the airport. Guests here love.
If you are planning a trip to Georgia with a child, then he must have his own foreign consignment, or the child must be entered in the passport of one of the parents.
The only caveat is the presence in the passportAbkhazia stamps. If you traveled to Abkhazia on a foreign passport before traveling to Georgia and have a stamp of the Adler checkpoint, then you should not go to Georgia with such a passport. It is better to go to Abkhazia on the internal passport of a citizen of the Russian Federation, and to Georgia - on a foreign country.
How to get to Georgia
There are several options to get from Russia
1. On the plane. This is the easiest way. From Moscow you can fly to Tbilisi (the capital of Georgia), Batumi (a resort on the Black Sea) or Kutaisi (a city in the west of the country). Approximate prices for roundtrip air tickets:
Moscow-Tbilisi - from 12,000 rubles ($ 195) for a direct flight
Moscow-Batumi - from 16,000 rubles ($ 260) for a direct flight.
Even this year, there were direct flights St. Petersburg - Tbilisi for 13,000 rubles and St. Petersburg - Batumi for 17,500 rubles. round trip.
2. Through Vladikavkaz. With the advent of Pobeda Airlines, many began to fly from Moscow to Vladikavkaz (2500 rubles one way), and from Vladikavkaz to get to Tbilisi by land (only 210 km, the fare is 800 rubles per person). Total 7000 rubles. both ways per person.
3. By car. There is no compulsory insurance in Georgia, therefore, no additional insurance or a green card is required. To get into the country on your car from Russia is possible only through the Upper Lars border crossing (located near Vladikavkaz). Many are interested in whether it is possible to reach Georgia by land through Abkhazia. Here the answer is unequivocal. It is impossible.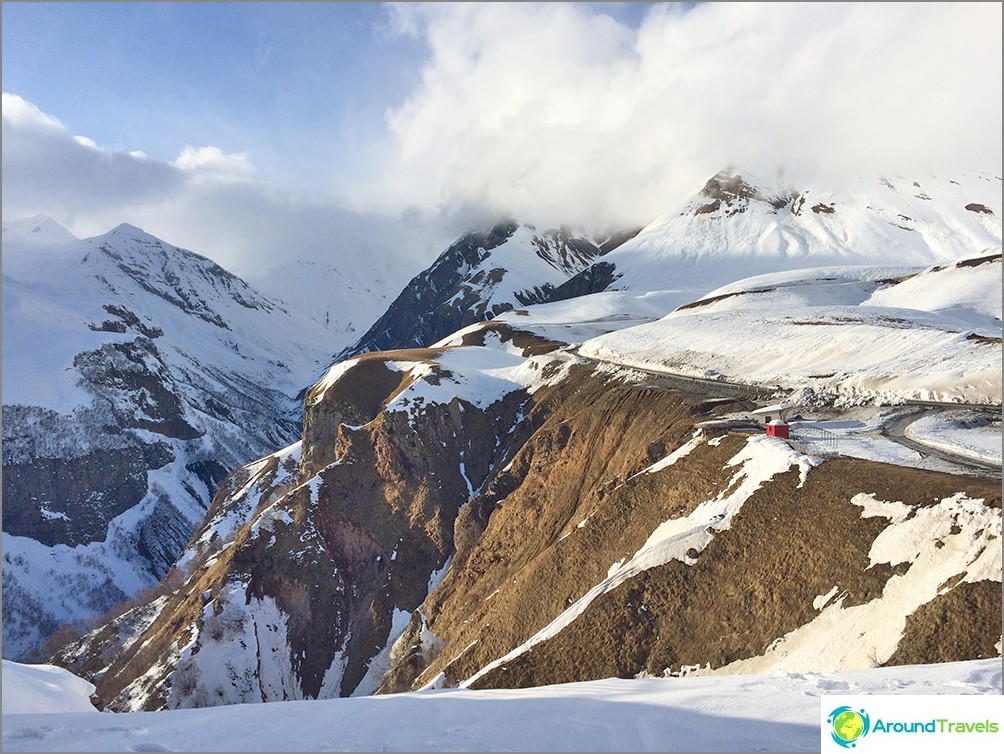 People and attitudes towards Russians
People are the main attraction of Georgia andthe main reason we return here and again is here. Here you can talk on the street with any person, ask for advice, ask a question. To understand and feel about Georgia, you need to communicate with the locals.
Georgians are polite, talkative, benevolent. The guest here is a special person. We are constantly doing discounts in the markets, give vegetables. When you dine in a restaurant, you can get drinks at the expense of the establishment or a gift from the Georgians who have a rest at the next table. Trifle, but nice.
People who have never been to Georgia, butthey regularly watch television, stereotypes appear that they do not like Russians here. By experience, I can say that in Georgia they love everyone, regardless of nationality. If a person behaves adequately and does not arrange provocations on the basis of politics, the attitude towards him will be good-natured and extremely positive.
Just do not mix ordinary people andpolicy. People all over the world want the same thing: to keep the house warm, to have food on the table, to have children healthy and contented. If you personally do not encroach on these benefits, then your nationality will not play a role for Georgians.
The language of communication
Georgians communicate with each other in Georgian. Those who are over 30 years old speak Russian well. Now the Russian language in schools is not mandatory, so the younger guys do not speak Russian very well, preferring English.
All movies in cinemas are played exclusively onRussian, there is also a large number of Russian TV channels, so if you wish, you can speak with your own language with a person of any age. You will understand.
In cafes and restaurants there is a menu in Georgian, Russian and English. If you have not been given a menu in Russian, it means the restaurant does not have a menu at all, and the dish of the day is prepared according to the mood of the host.
Holidays in Georgia
Watch Georgia is best in the complex to capture the mountains, the sea, antiquity and modernity. Just for the sake of a holiday at sea, I would not go to Georgia - you can underestimate the country, but this is a matter of taste.
Most logical to travel 1-2-3 weeks tohave time to see all the fun at a measured pace, not a gallop. You can also fly off for a weekend in Tbilisi, explore the area and see if you like the country, then return for a longer period.
You can read more about how to better organize the trip and plan the route in my online guide to Georgia.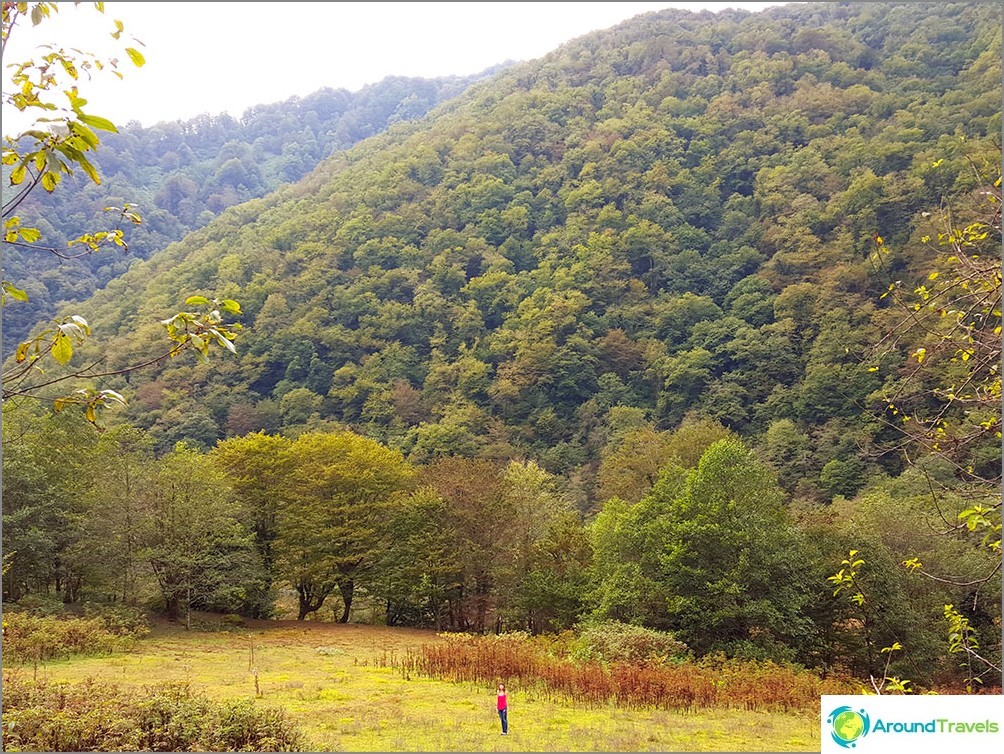 How much is the rest
According to a survey of my readers who restedin Georgia this year, an average trip around Georgia during the high season (June-September) costs $ 500-600 per person for 10 days - 2 weeks, taking into account the cost of air tickets subject to constant movement. You can get both cheaper and at times more expensive.
The cost of rest, as elsewhere, will depend ondesired level of comfort. The main part of the budget is eaten up by transport, if you rent a car or hire a car with a driver. If you travel by minibus, it will turn out slower, but much cheaper.
In Georgia, there are several options for housing. The cheapest - these are guesthouses and rooms in the homes of local residents - are rented for $ 5-10 per person per day. Hotel prices start from $ 20-30 and up for a double room.
In Georgia, many apartments are represented on Airbnb. If you want to stay for a couple of days, you can search for accommodation through this site, so as not to bother. An apartment in the center of Tbilisi or Batumi can be rented for $ 25- $ 35 per day, in summer - more expensive.
Georgian cuisine and food prices
Georgian cuisine is a special pleasurewhich is on the second place of my personal top attractions. Georgian cuisine is quite diverse. The basis is sauces, eggplants, beans, chicken, cheese, mushrooms, and most importantly, spices and nuts.
Food prices in institutions are different. On average, for lunch for two people (two meals and lemonade) we pay 20-25 GEL (550-700r). You can eat khinkali (large dumplings with meat) for 8 lari (220r) for two or order a huge khachapuri for 10 lari (270r). Meat dishes are more expensive. Barbecue - 15 lari (400r), Fish - 8 lari (220r), Georgian dishes (lobio, satsivi, chakhokhbili) - 6-7 lari (160-200r)
It sells fresh fruits and vegetables all year round that smell like they should smell. In the winter they are brought from Turkey, in the summer and autumn they sell the local crop.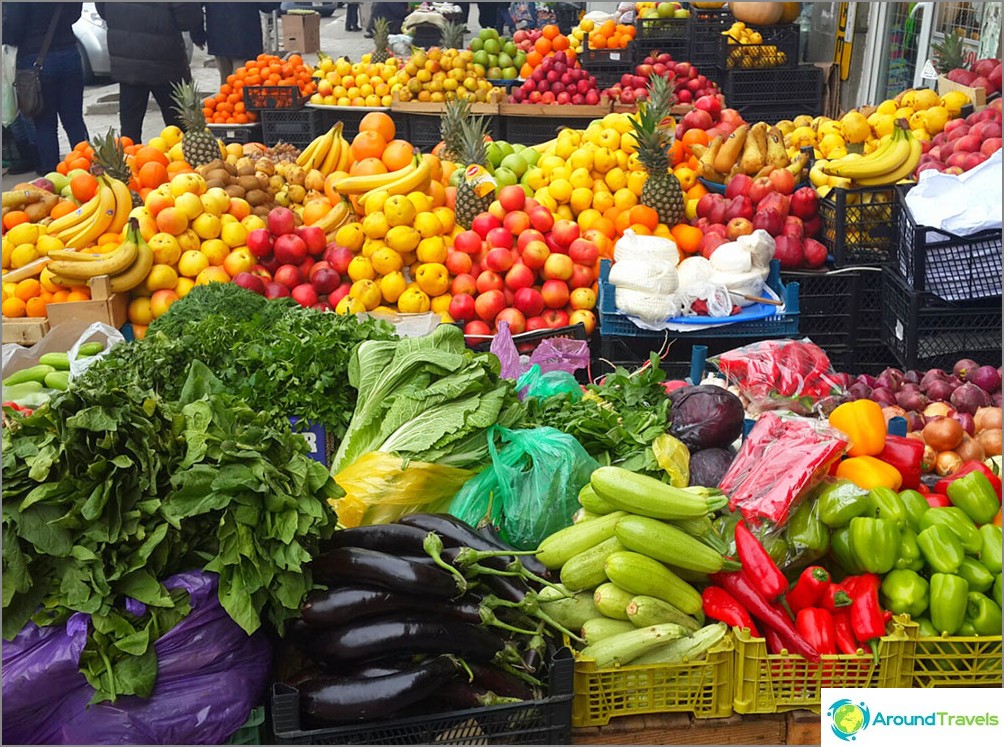 Product prices
There is no problem with food. In large cities there are several supermarkets, many shops work around the clock, and you can always buy essential goods in small shops or mini-markets. Each city has a central market where they sell fruits and vegetables at lower prices than in supermarkets.
The only question is the purchase of meat. In Georgia, you need to know exactly where to buy it. Fresh chicken costs 7 GEL / kg (180 rub) when buying whole poultry, frozen fillet - 12 GEL / kg (300 rub), beef - 12-14 GEL / kg (300-360 rub)
I do not eat meat, but I eat fish. In Batumi, where we live now, there is enough fish. You can buy it on the market or on a fish farm. Kilogram of trout - 9 lari (230r.), Salmon - 30 lari (800r.), Dorado - 22 lari (570r.)
Vegetables this week went up twice. Tomatoes now cost 60-80 p., Cucumbers - 40 p., Grapes - 60 p., Eggplants - 50 p. per kg Affects the end of the season. A kilogram of suluguni cheese is 12 lari (300 rubles). Dairy products at prices plus minus as in Russia.
It takes the same amount for food in Georgiahow much was spent in Minsk (now food prices in Minsk are approximately the same as in Moscow). Something is cheaper here, something is more expensive, but in general, the overall picture of prices is not much different.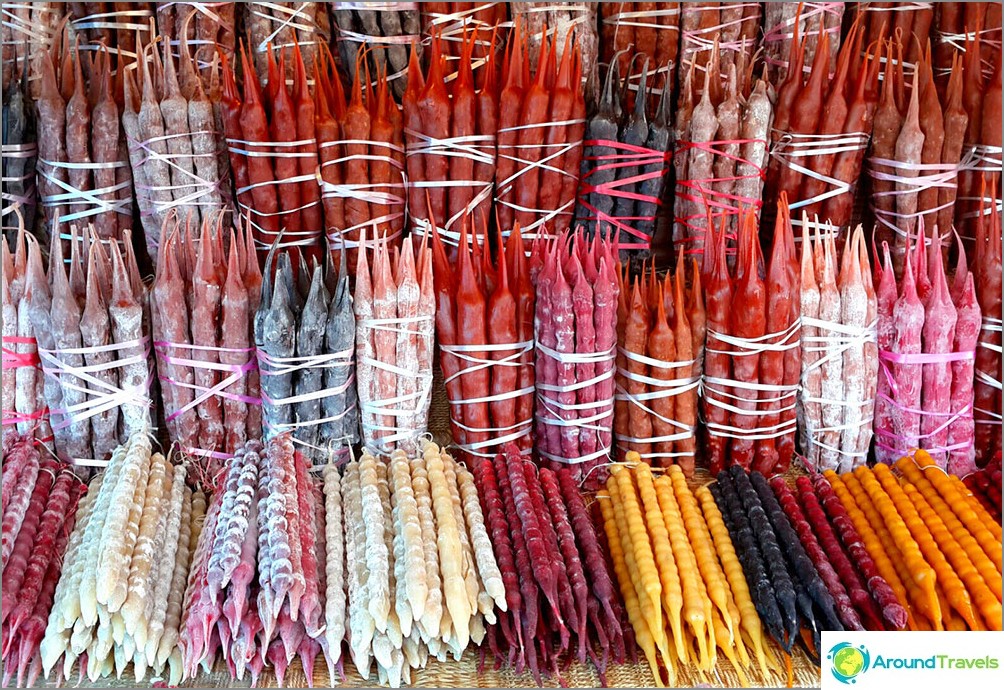 What to see in Georgia
Watch Georgia needs to be in a complex to understand andfeel the country. Here there are mountains, and the sea, and ancient fortresses, monasteries, vineyards and villages, where people have kept their traditions for centuries. There are a lot of sights in Georgia, below I will list only a few areas where you should definitely look.
Tbilisi. The capital of the country, an ancient city on the hills surrounded by mountains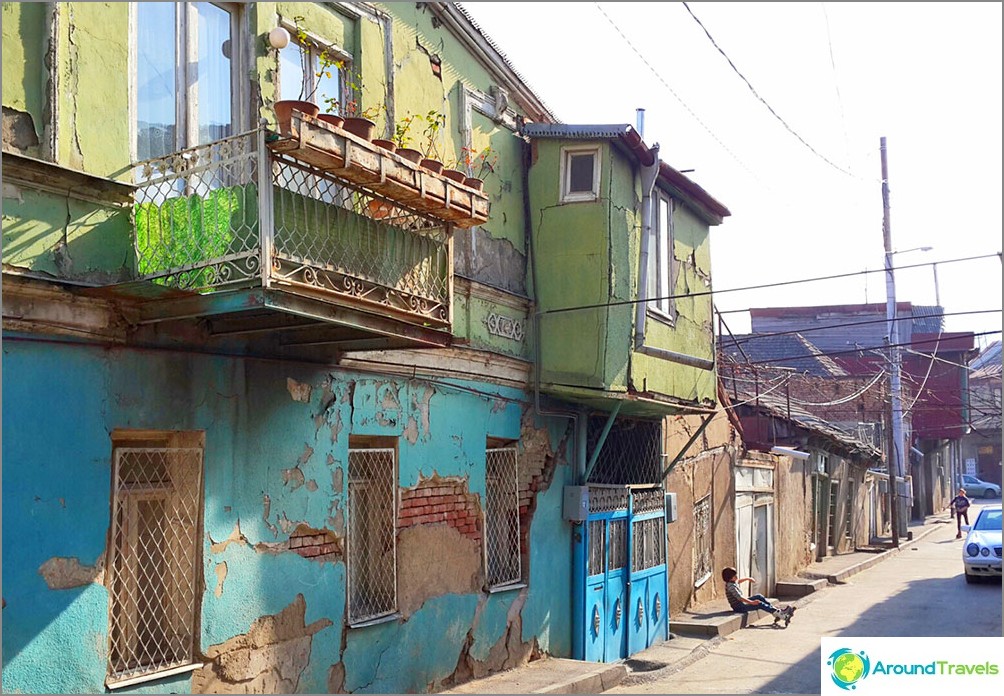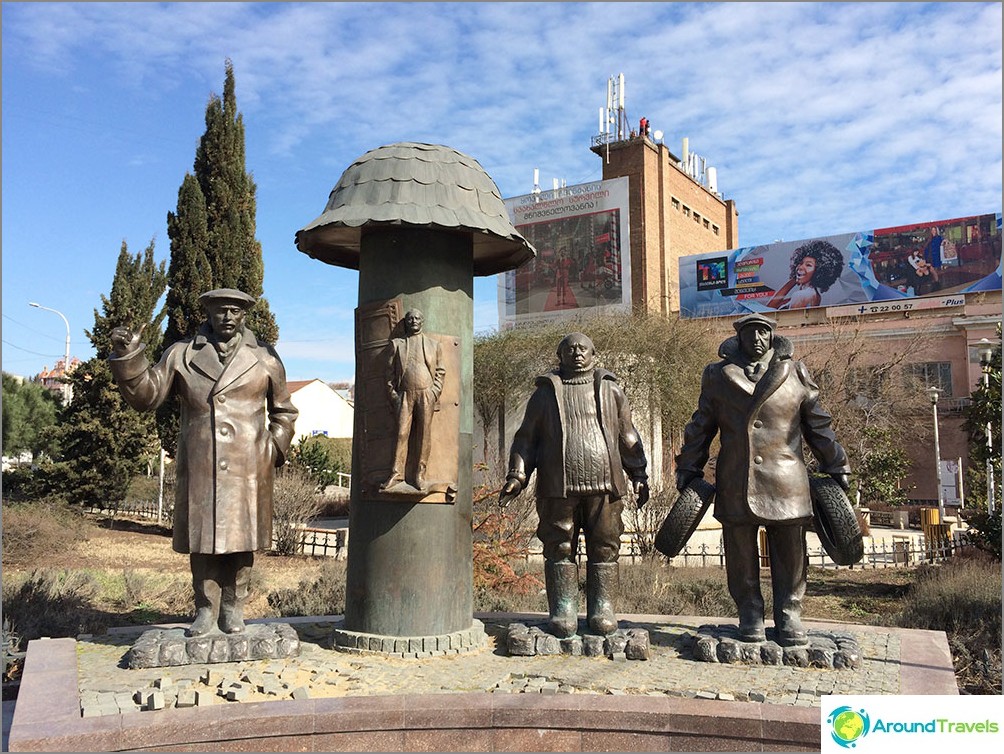 The Georgian Military Highway is the most beautiful mountain road in the Caucasus connecting Tbilisi and North Ossetia.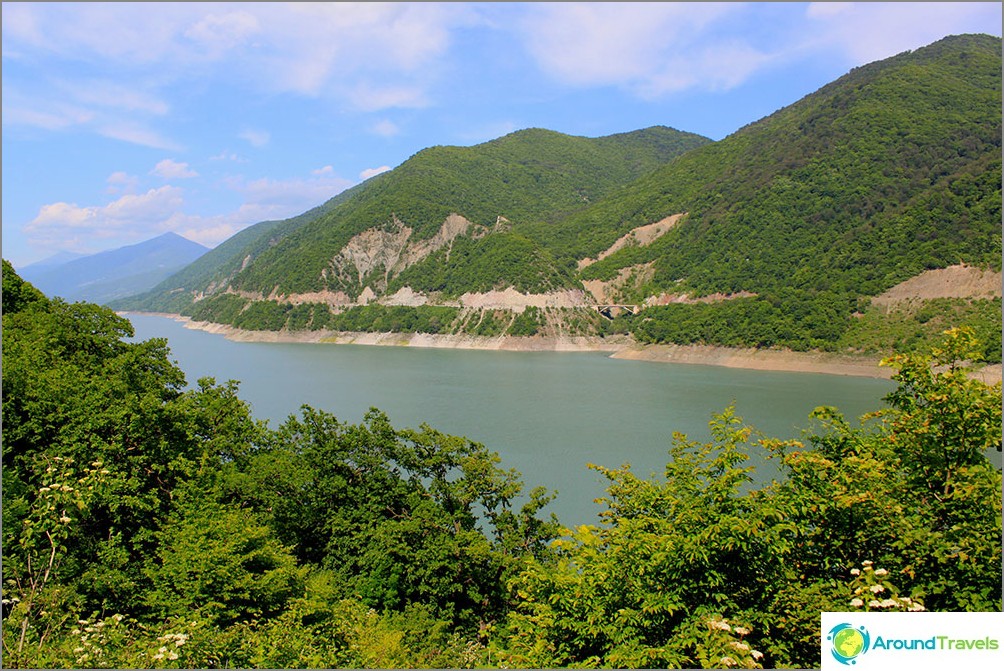 Kakheti is a region in the Alazani Valley of Georgia, where grapes are grown and wine is produced. There are lakes, ancient monasteries, fortresses, castles, the city of love, Signagi and large wineries.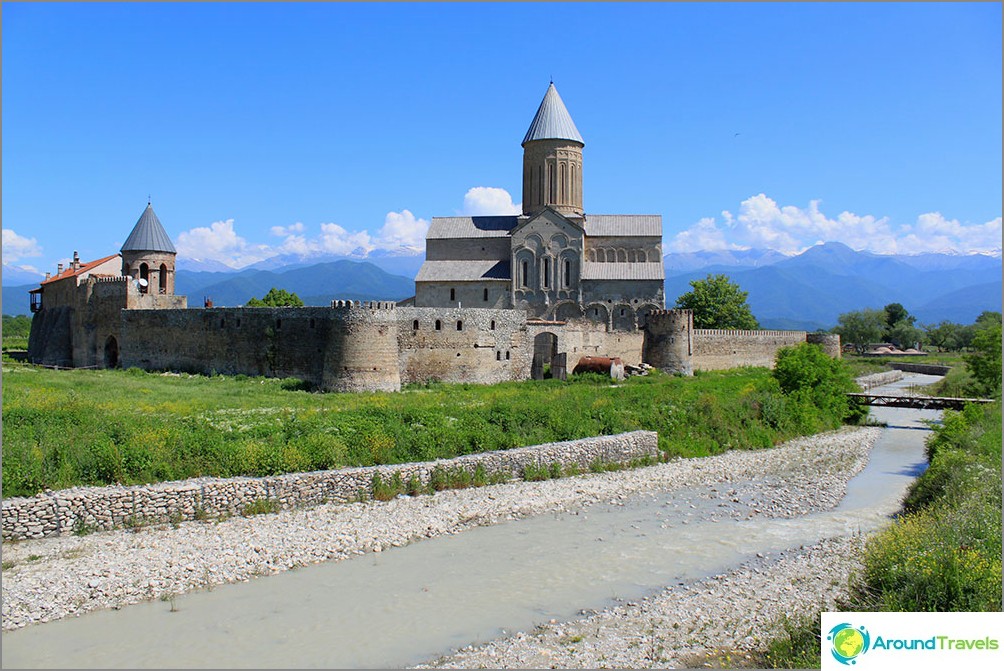 Svaneti - a magical place in the mountains onnorthwest Georgia. The unique nature, breathtaking mountain landscapes, waterfalls, glaciers, hiking routes for trekking, horseback riding and houses of Svans, which nowadays look exactly the same as 500 years ago.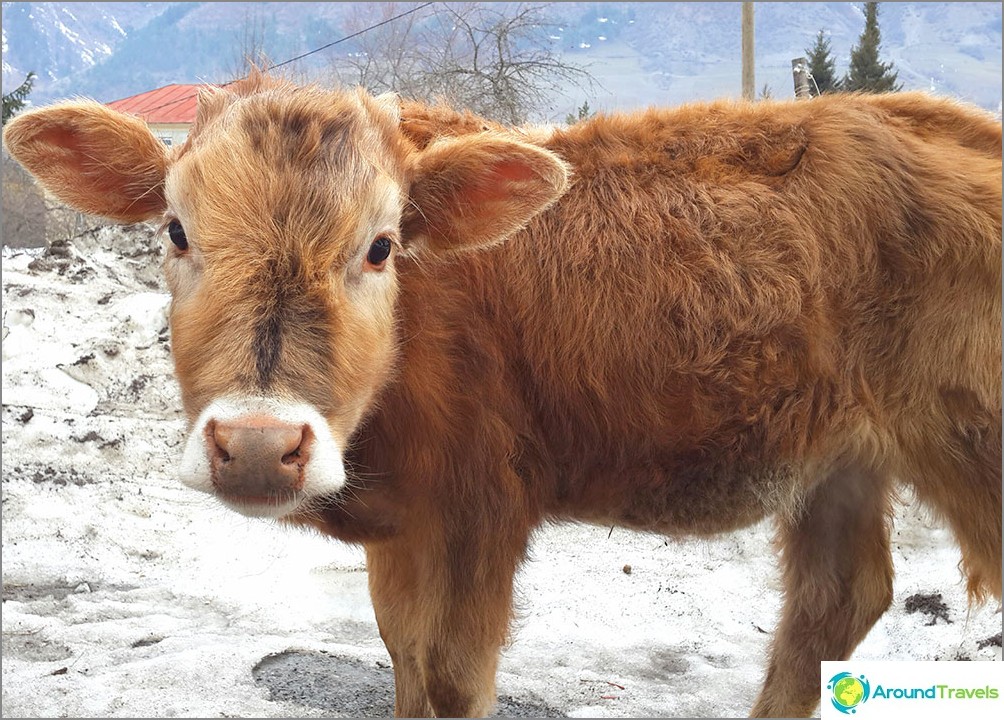 Ski resorts: Gudauri, Hatsvali, Bakuriani. The season lasts from late December to April. Prices for ski holidays in general are lower than in southern Russia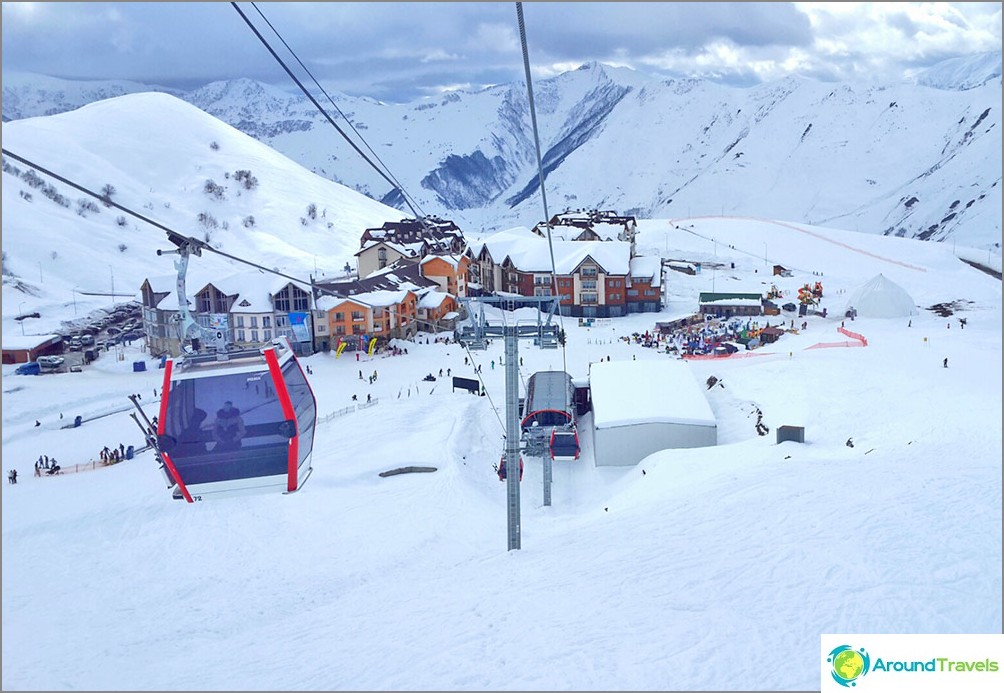 Black Sea resorts. On the beaches of Georgia, mostly pebbles, but rather large stones. There are a couple of sandy beaches. For example, unique black magnetic sands in the Ureki resort, where many go to treat diseases of the joints and the cardiovascular system.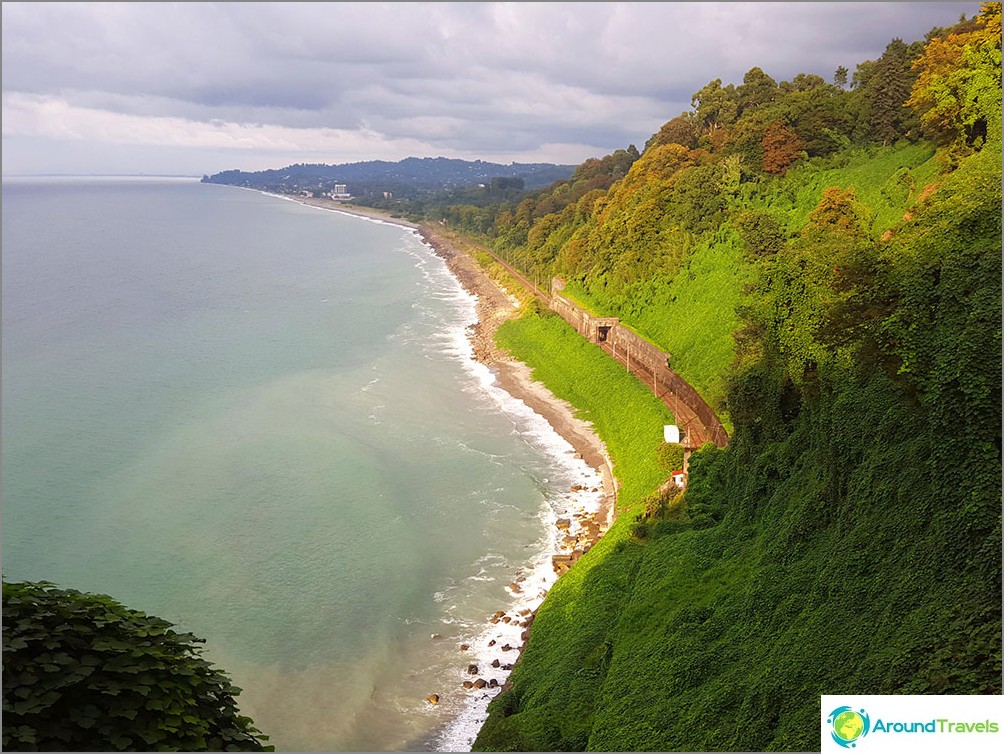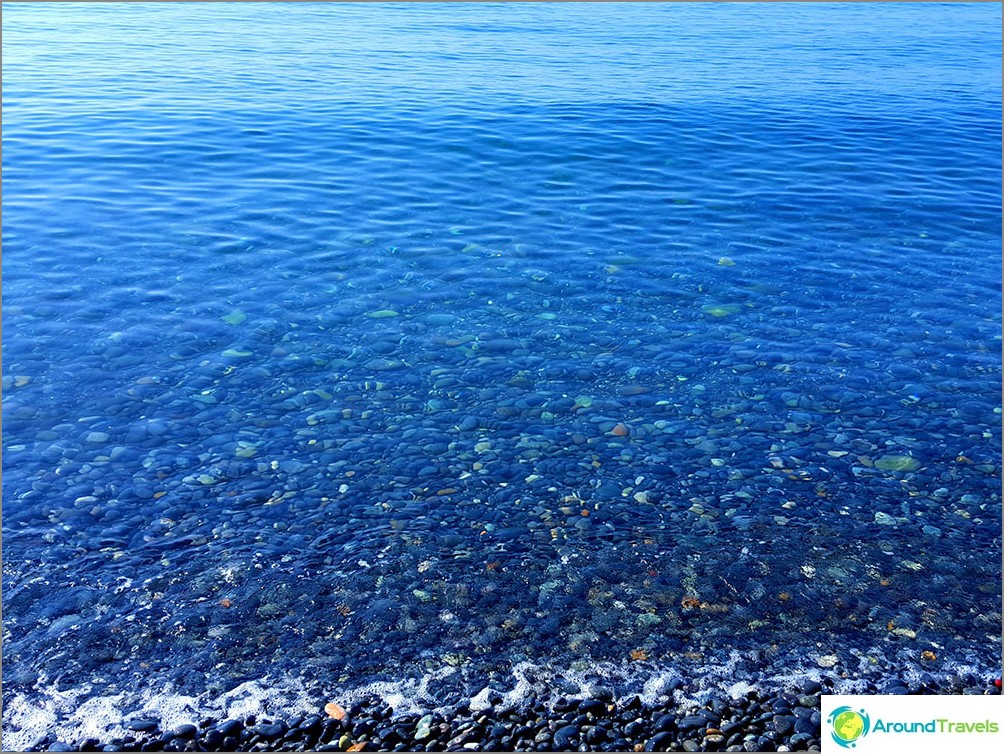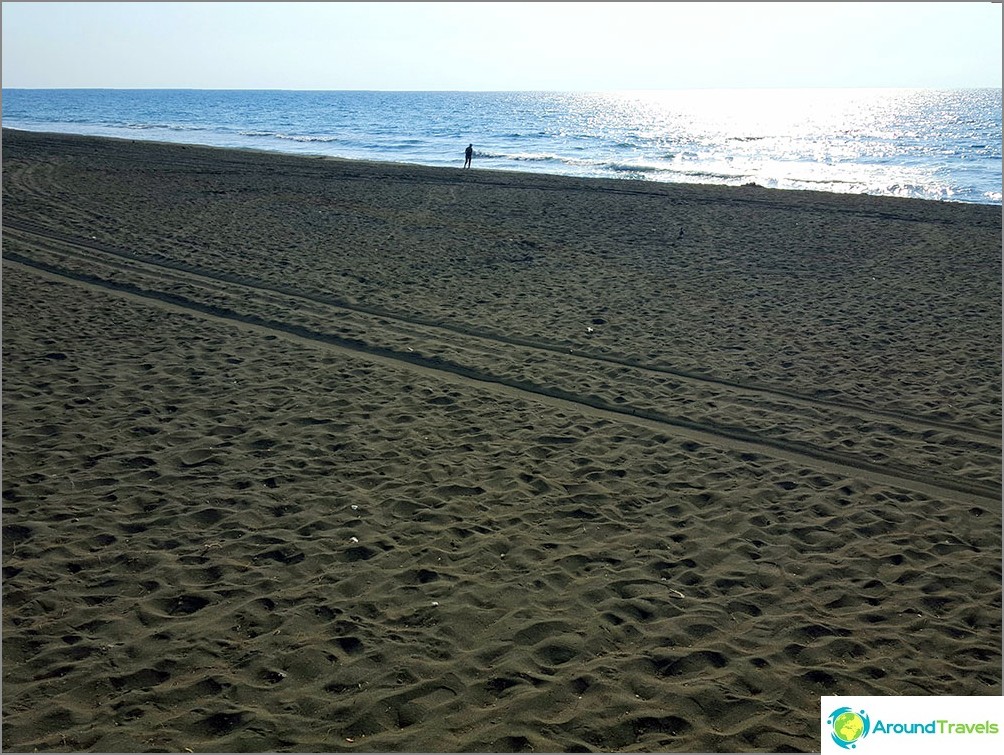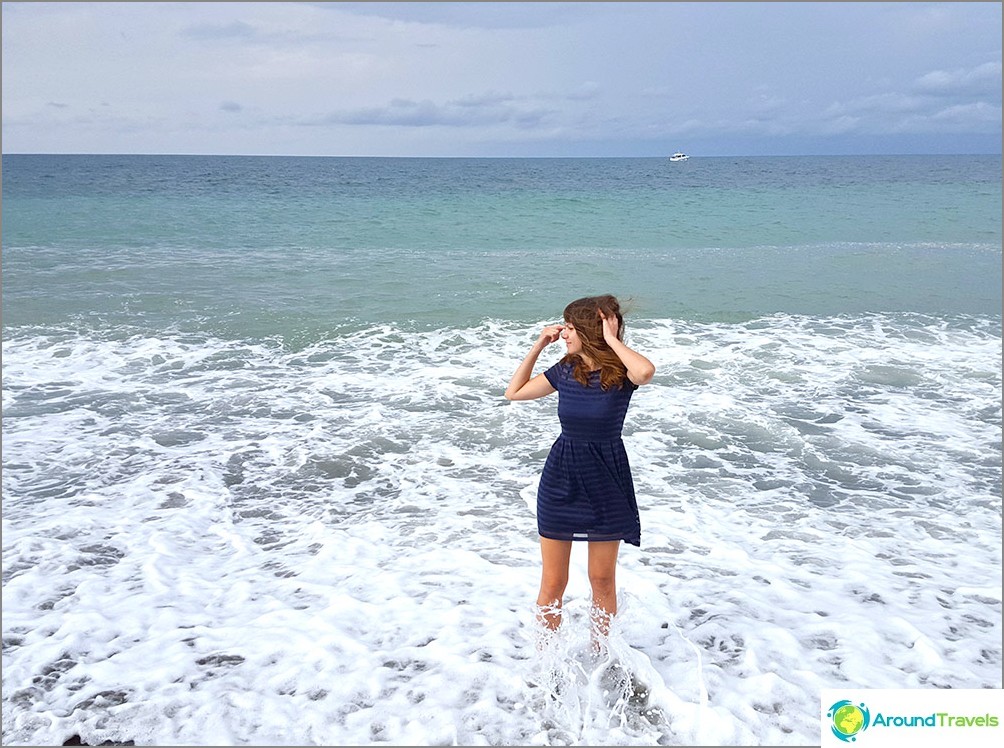 Fortresses and monasteries, cave cities, cable cars, sulfur baths, mineral springs, churches, standing alone on mountain tops and other unique structures that are only in Georgia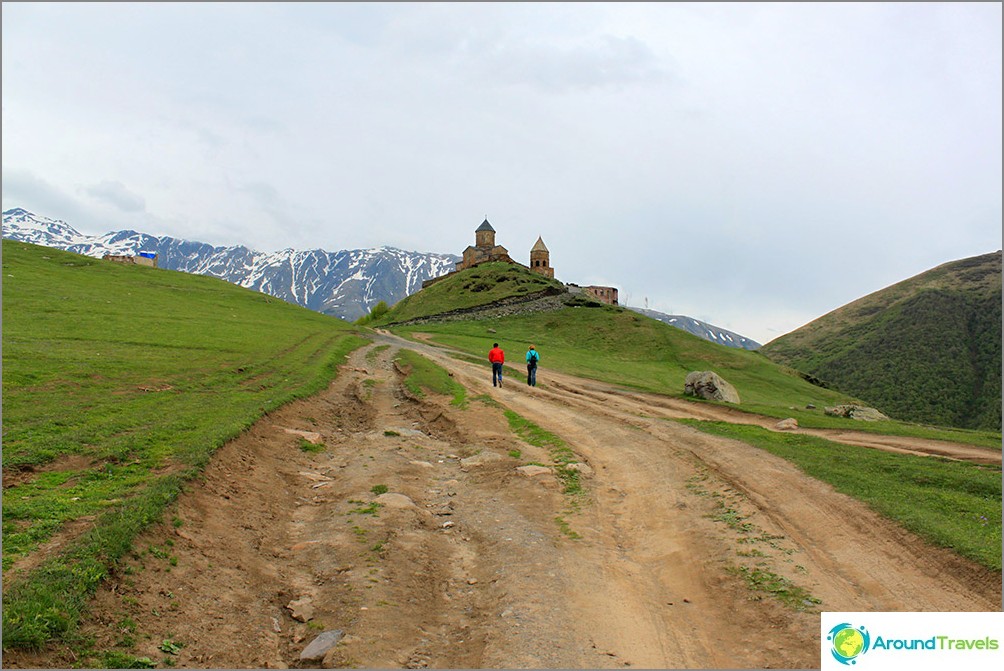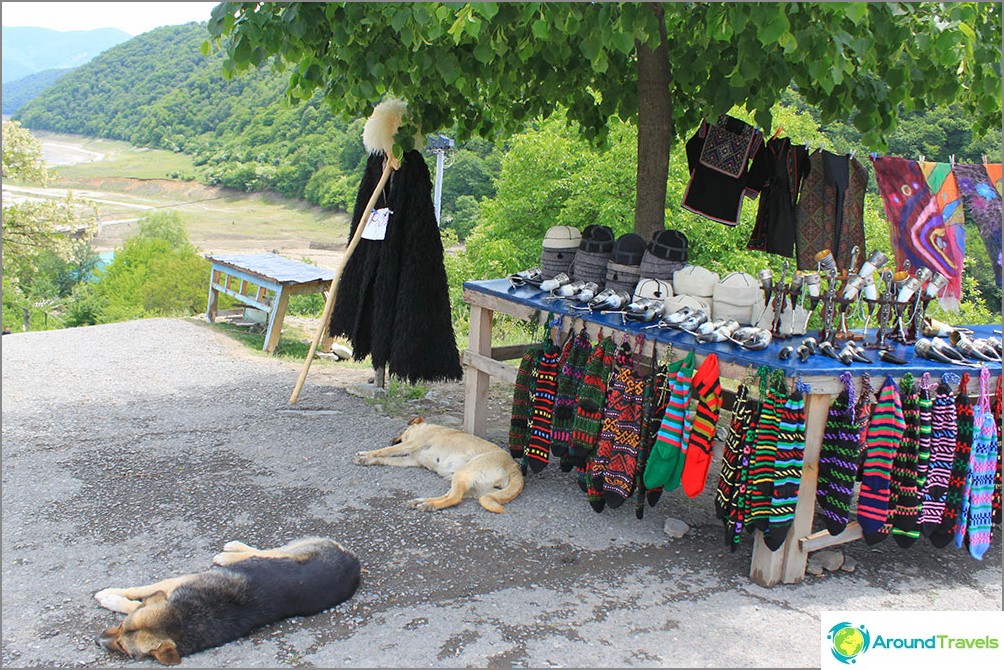 Transport
The main mode of transport is a minibus. On them you can see the key attractions. The whole country from west to east can be passed for $ 25. Go often, are inexpensive.
You need to be prepared for the fact that the route menGeorgia has an ineradicable passion for smoking and chanson. If in the summer a trip with such citizens seems like a fun adventure, in the winter this perpetual smoking and open windows are rather annoying. Over time, you begin to relate to the chanson philosophically, perceiving it as an integral part of culture.
Also there is a railroad that connectsTbilisi with other cities. Train tickets are cheap. We traveled across the country in a sleeper, paid 700 rubles per person. The difference in price between the reserved seat and the coupe is minimal, so if you are thinking of traveling around Georgia by train, it is better to take tickets in the compartment or in the NE. I once drove in a reserved seat on the route Tbilisi-Batumi and remembered this trip for years to come.
In some regions of Georgia, it is better to rent a car with a driver to inspect everything in a short time. Prices depending on the distance and waiting time of the driver - from $ 35 to $ 100 per day.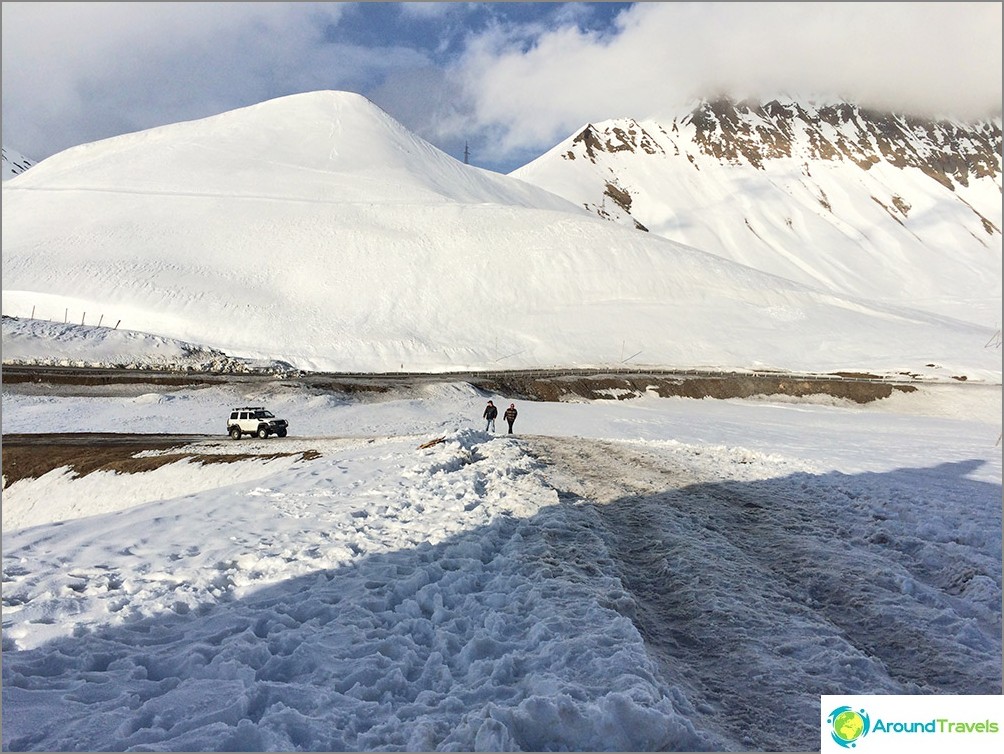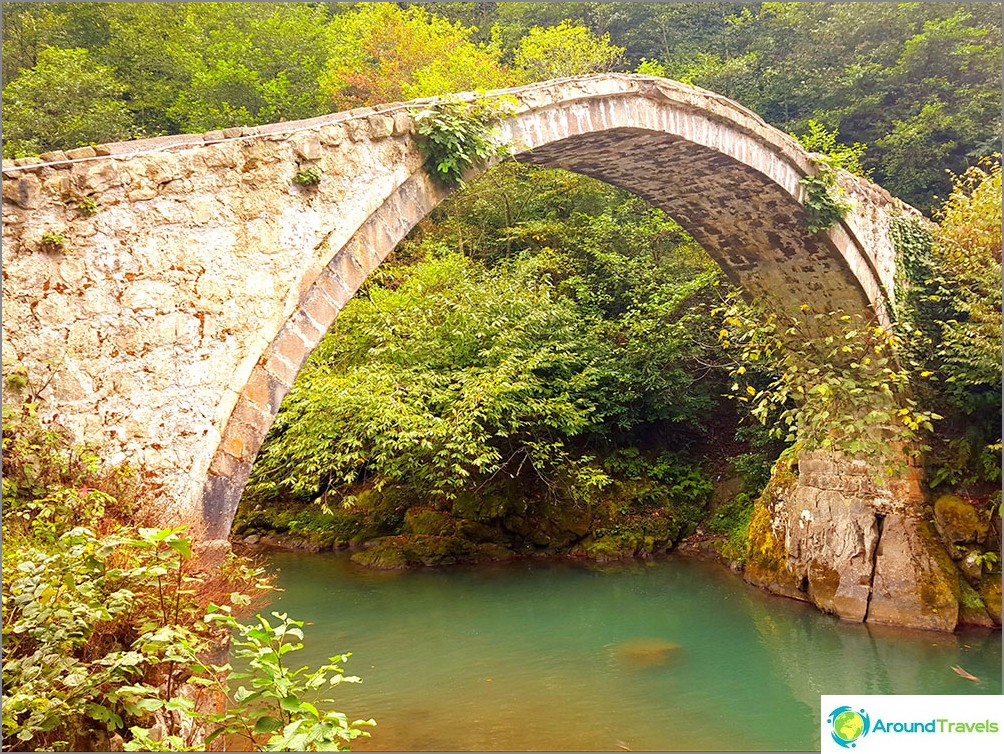 Security
There is nothing wrong with security in Georgia. They do not steal, do not attack, girls are not taken to the mountains. With the observance of elementary precautions nothing will happen. Here live civilized people. Now I travel with a young man, before that I came with a friend, I went alone. There is no danger of danger.
If you plan to travel with a child, but are afraidthen do not worry. In Georgia, they love children, and sometimes even love them too much. It happens, you stand alone on the transition, wait until at least someone stops. A person with a child comes up, and all the drivers who are in such a hurry somewhere are dramatically under pressure. The child should not wait!
The girl with the child will always give way totransport (the girl without it, too inferior). Thus, if your baby normally carries the road (mountain serpentine leads to most of the attractions of Georgia), then you can safely travel together.
When is it better to go on holiday
In my opinion, the perfect time to visitGeorgia is spring and autumn, when there are few tourists here, housing prices are lower, the weather is comfortable. If you are interested in ski vacation, you can come in the winter from late December to March.
The best time to relax at sea is consideredJuly-August, but I don't like these months very much - I don't like it when it's too hot and there are a lot of people. September is perfect. The sea is warm, the weather is +27, there are almost no people, housing prices are falling.
In early October, we also swam. There is a golden autumn in the mountains, and grapes are harvested in Kakheti, so I also consider the first half of October to be a great time to explore the country. Further - as lucky. The sun may shine, and it may rain.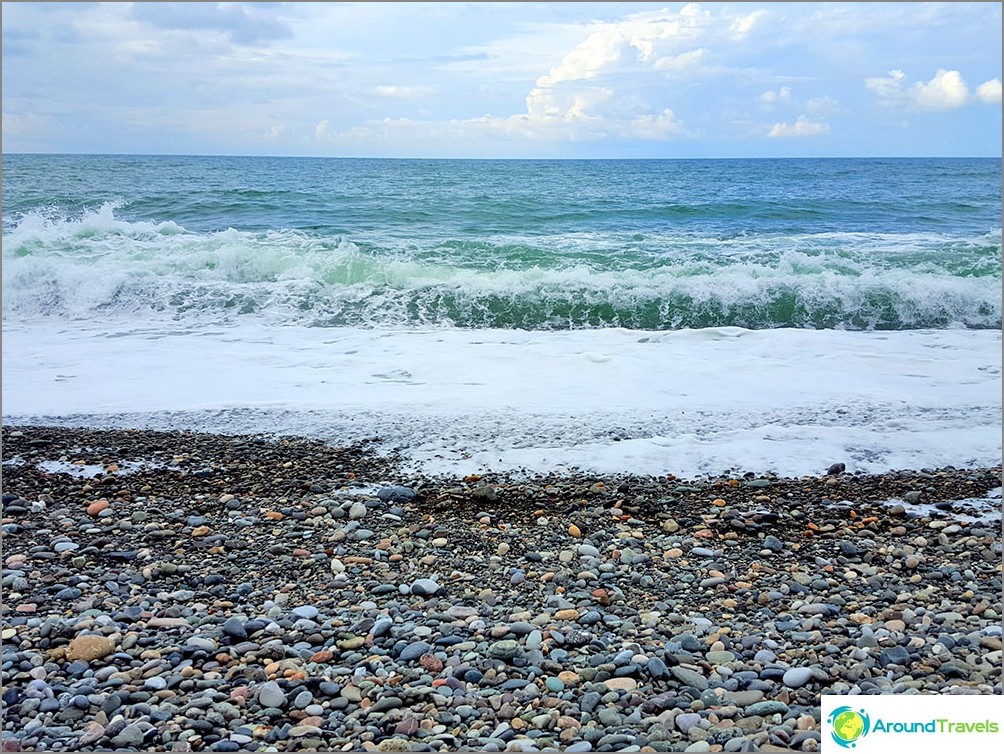 Winter in Georgia
If you have an idea to live in Georgiaseveral months, it is better to choose for this purpose spring or autumn. Summer is also good, but too hot (up to +38). Winters in Georgia are relatively warm. For example, there was almost no snow in Tbilisi last winter. In December there can be both +10 and +20, in February the temperature kept + 5 + 10, it often rained. In the west of Georgia since the beginning of March the gardens are blooming, from the middle of March it was possible to walk with short sleeves.
In the mountains it is always colder. Snow can go as early as November and lie there until April. In Batumi, warm January (sometimes up to +25, but not lower than + 13 + 20), but since February it rains in Batumi. The climate is subtropical, so the humidity is hellish.
As for wintering, there is one thing aboutwhich you don't even think until you find yourself here in winter. It is about heating. There are always heaters in hotels and guest rooms, so if you are passing through here for a week, you won't be lost. However, you will not live in a hotel for a long time. Need to rent an apartment.
If you are accustomed to 20 degrees Russianit is cold to walk at home in shorts and a T-shirt, then in Georgian dwellings in winter you can be pretty cool. When we lived in Tbilisi in February, we rented an apartment heated with a gas boiler. In each of the 3 rooms radiator batteries were installed on the entire wall, while the room had a maximum of +22. For Georgia, this is more a luxury than a norm.
If your trip is planned for the period from DecemberBy March, you always need to find out how the housing is heated. There is no central heating, so everyone warms his house as much as he can. For example, there may be batteries in the living room and not in the bathroom. It is clear that all this is not critical, but as for me, so -10 in the street and +25 in an apartment in Minsk is better than +10 in the street and +16 in an apartment in Tbilisi.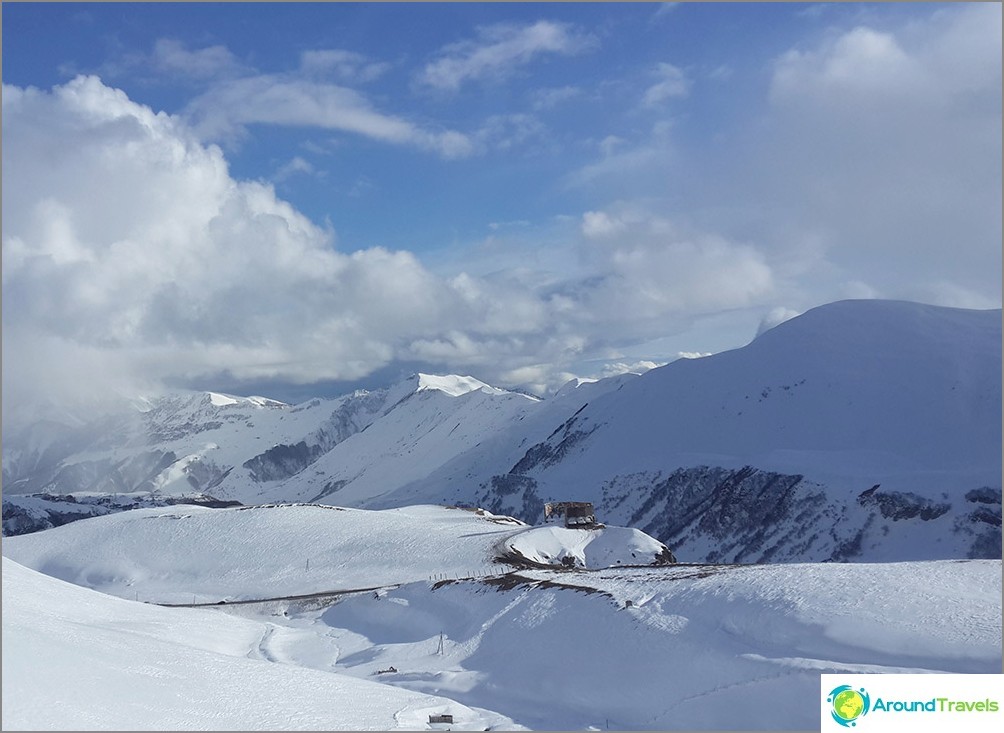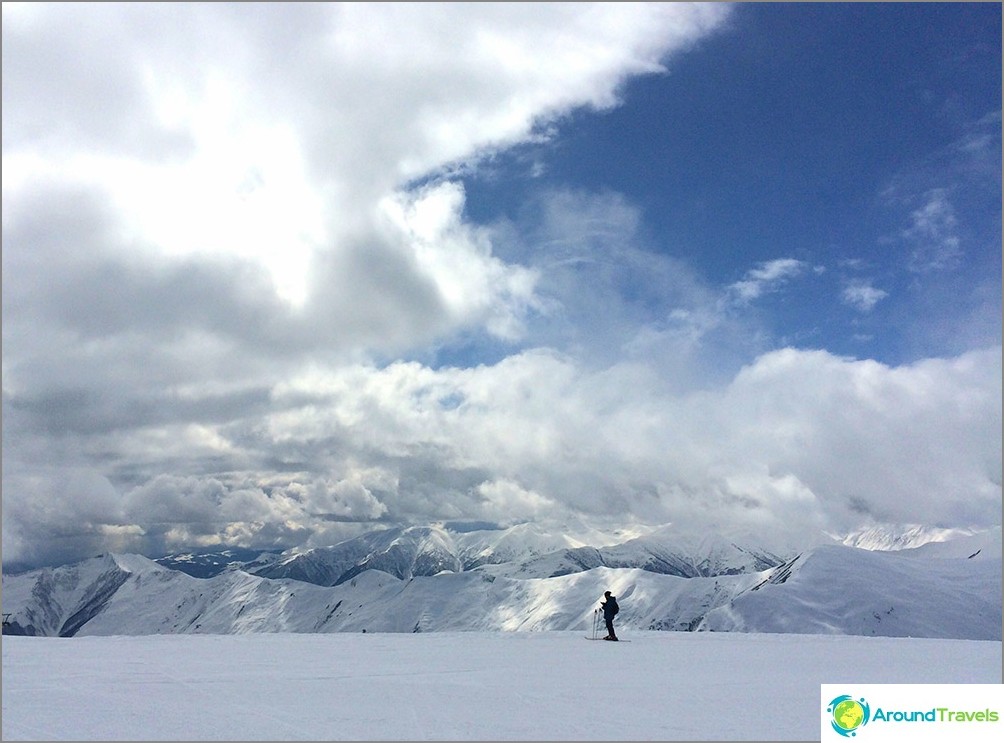 Life in georgia
To live in Georgia is more logical to choosemore or less large cities. Then there is the guarantee of a good Internet, convenient traffic and the availability of entertainment. If you need a sea, you can live in Batumi. In summer, life in Batumi is in full swing, but since mid-September it calms down. In February-April in Batumi is too humid, so it is better to choose other regions for life.
The center of culture and entertainment in Georgia isTbilisi. The city is moving. There are traffic jams and people are more nervous in something, like in most capitals, but Tbilisi is good as a base for exploring many places of interest. An extremely pleasant climate is observed in the Alazani Valley, but we have not lived there yet.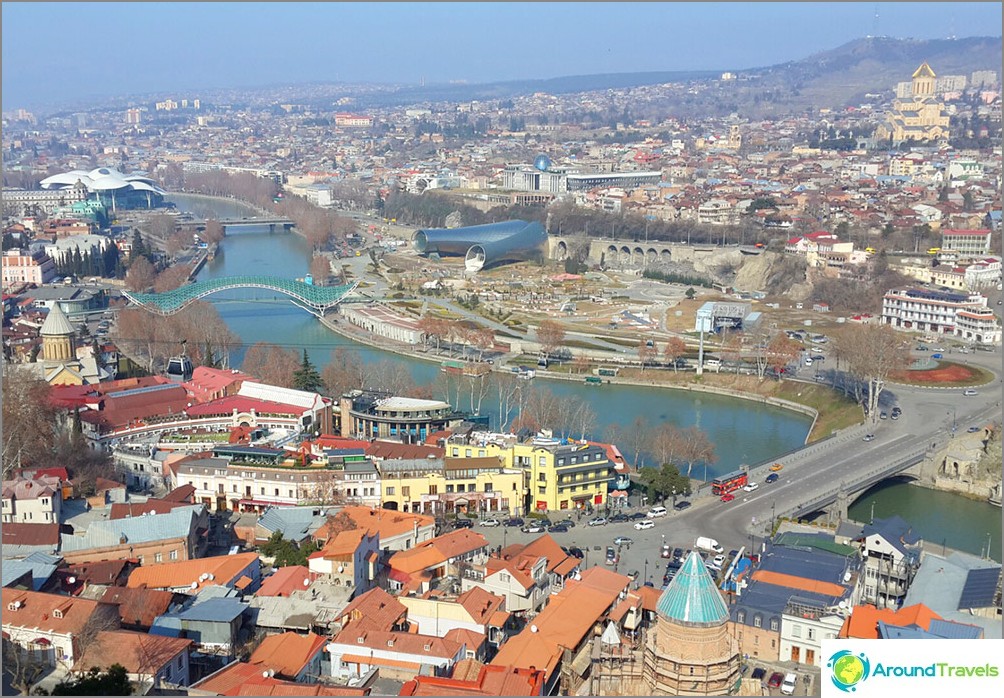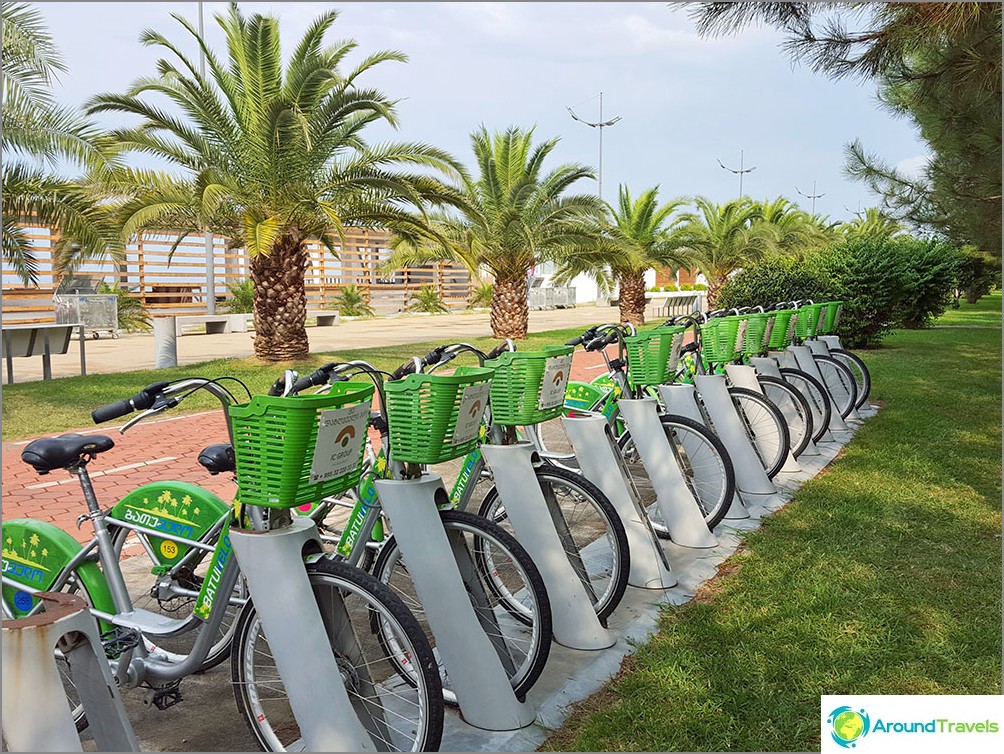 House prices
If we are talking about long stay (severalmonths), it makes sense to rent an apartment. Price depends on the rental period. In Tbilisi, many landlords rent their property from only six months, but options for a month or two can always be found.
If you rent an apartment for a month, then for odnushku inTbilisi, far from the center, will have to pay $ 300, for a two-room apartment with normal repair in the center - $ 450-500 per month. In other cities of Georgia rental prices are lower. For example, in the fall in Batumi you can rent an apartment for $ 300.
Now we live in a spacious apartment near the seaa new house with a new repair for $ 500 per month (electricity and Internet are included in the price). This is a high price for October. I booked an apartment through Airbnb because I wanted to spend my bonuses. If you look for housing on the spot, you can rent something like that for $ 350-400.
You can rent a whole house for $ 250 (I saw such offers), but the furniture there will be old, the water is not a fact that it is hot. There are cheaper options, but you have to pay more for quality.
Search for accommodation in Georgia is necessary on airbnb, on localGeorgian sites through a translator, you can also in the social. networks find a realtor who will help with finding an apartment. It is convenient that the landlord pays for the services of a realtor (partly for this reason, Georgians do not particularly like to rent housing for a month or two). If you are already in Georgia, then you can search for accommodation through people. Start with a survey of taxi drivers and further down the chain. The principle of "word of mouth" here works better than any Internet.
the Internet
The Internet is almost everywhere. In hotels, guesthouses, apartments, cafes and restaurants. The speed depends on the provider and the tariff. The only nuance is observed in Batumi. Electricity is periodically disconnected for 5-10 minutes (not every day), so the Internet may not be at home half an hour a week.
Bad signal happens in remote mountainous areassuch as Svaneti or Tushetiya. If you are traveling in that area, this is not critical, and for life most people choose other regions of Georgia, where there are no interruptions in communications and electricity.

Average monthly budget
Now our budget is $ 1000 a month for two. The apartment pulled $ 500, the rest was food, going to a cafe through the day and trips to the surrounding sights.
Please do not focus on our budget, becausethat your expenses can be both significantly lower and higher than ours. Any taxi ride to a national park or to those mountains where transport does not go - this is immediately minus $ 50-100. You can sit in one place, and you can ride every day. You can eat pork with onions, and you can - salmon with nuts. Naturally, the costs will be different.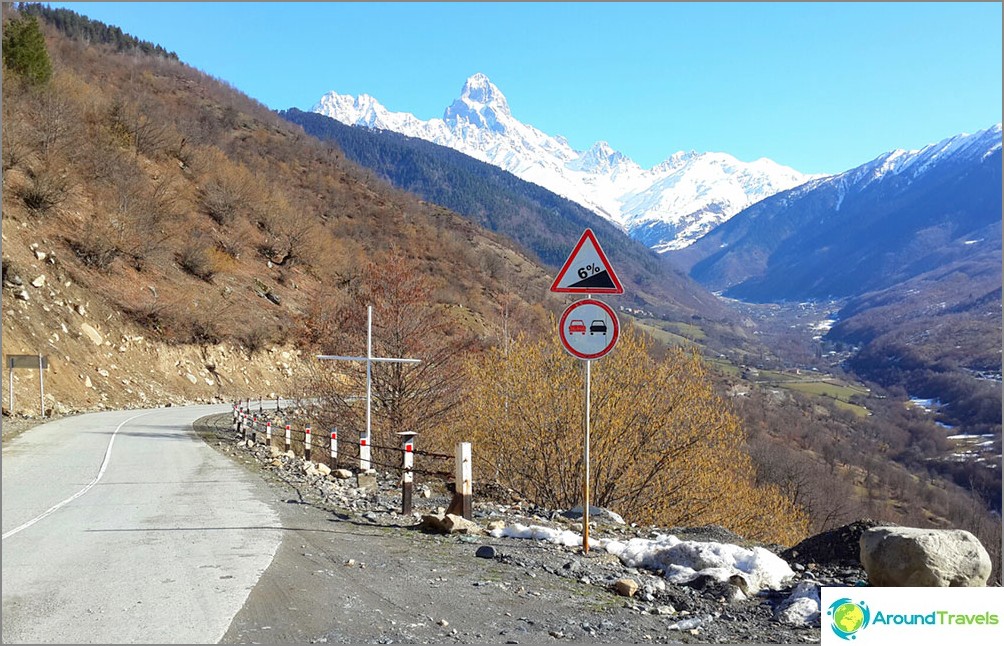 Conclusion
So there are many reasons forcome to Georgia to rest or live here for several months. A year without a visa, a comfortable climate in spring and autumn, tasty food, an unimaginable amount of natural and historical sights, hospitable people, the sea, mountains and much more.
My main reason is that Georgia is inspiring. In the air here, there is an elusive energy that makes you want to live. You yourself do not notice how this happens. Three times I had such that I come to Georgia loaded with work, thoughts, stresses. Tired, broken. I don't want to do anything, my hands are down, my nose is looking down. But a day passes, the second, the third, and I come to life again.
Here I work no less than at home, but evenmore, but it turns out somehow faster and more harmonious. The enthusiasm appears. It can be assumed that such a charge of cheerfulness would arise in any journey, but, unfortunately, it is not.
I'm not the only one. Many people who have been to Georgia talk about special magic, remember the country lying behind the seven mountains of the Caucasus Mountains with love, and dream of returning here again.
But this is all the lyrics. If you look from a practical point of view, then in October-November in Batumi +20. Yes, it can rain, but I am now sitting on the open balcony in a summer dress, and it is snowing in Moscow at this time. If you, like me, want to extend the summer or escape from the cold of spring, it is quite possible to choose Georgia for these purposes. Still, airfare and rest will cost less than in Asia or Europe.
P.S. You can read more about life and recreation in Georgia at the following link: Mila Demenkova's blog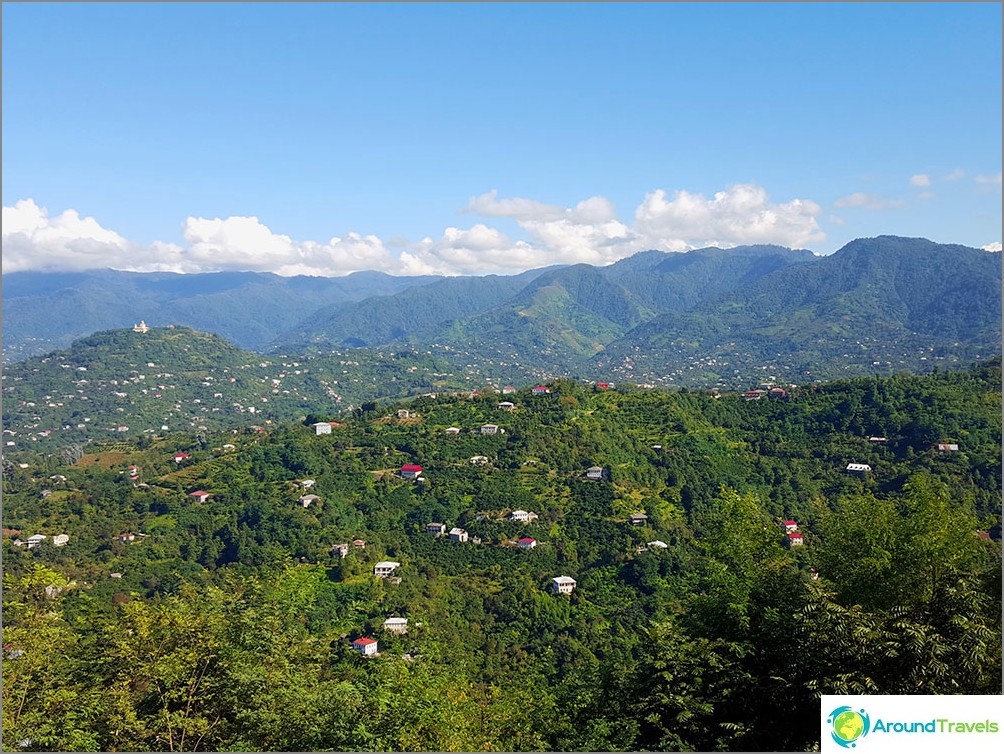 Life hacking 1 - how to buy a good insurance

Choosing insurance is now unrealistically difficult, so to help all travelers, I compile a rating. To do this, I constantly monitor forums, study insurance contracts and use insurance by myself.

Life hacking 2 - how to find a hotel 20% cheaper

First, choose a hotel on Booking. They have a good offer base, but the prices are NOT the best! The same hotel can often be found 20% cheaper in other systems through the RoomGuru service.

Discount hotels