Obvious thing, but I don't think everything is straightguessed before that. Actually, therefore this life hack still works. This applies not only to Thailand, but also to any other rented accommodation around the world, including hotels. The main thing is only the presence of an existing orthopedic mattress.
Life hacking
I think many are faced with the fact that driving intothe housing, the mattress on the bed is slightly old and the mattress pad is not used, and the sheet is right on the mattress. Though I am not very squeamish, but the realization that before me a lot of bodies were sweating here and all this was absorbed into the mattress does not give me much enthusiasm. Yes, you can buy your mattress, do not argue. But you will not carry it with you every time, it decently takes places, and it weighs decently. And run to buy every time, too, do not run up, given that the store will not always be close by. So there is a banal and simple solution - turn the mattress to the other side!
In general, mattress manufacturers recommend sodo it regularly (and change the top-bottom too), but apparently few of these recommendations should be, at least in Thailand. It seems to me that Thais put a mattress and do not touch it for many years. Moreover, some of them still do not peel off the film, assuming that it is normal to sleep on cellophane.
It was
Drove into our home in PhuketThe first thing I did was swing the mattress to the other side, because the current was all in dark divorces.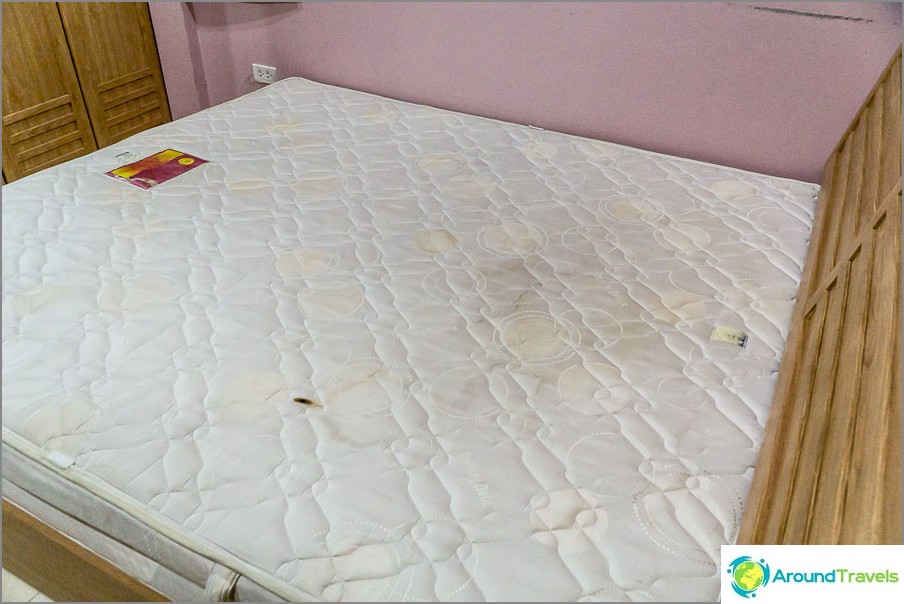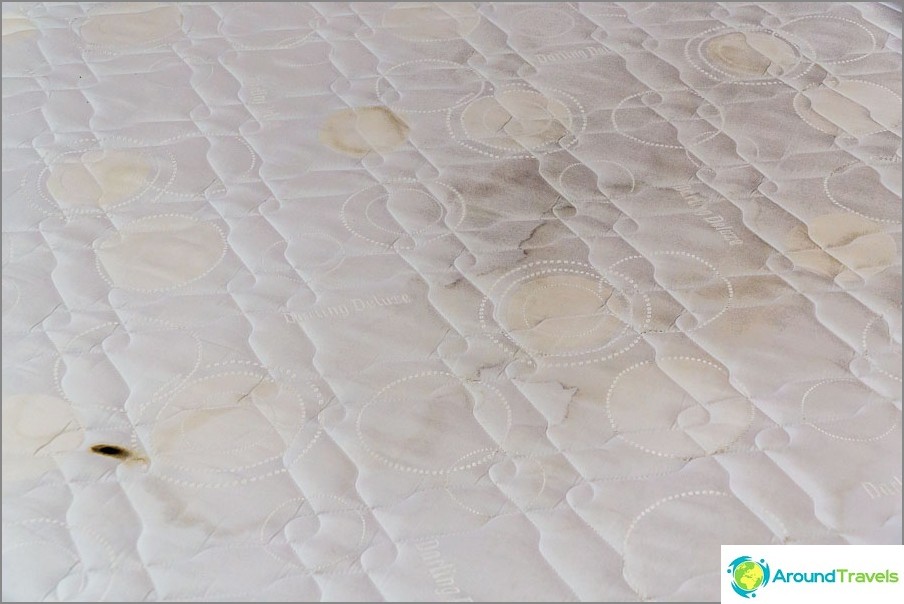 It became
And I was lucky, the second side was pristine.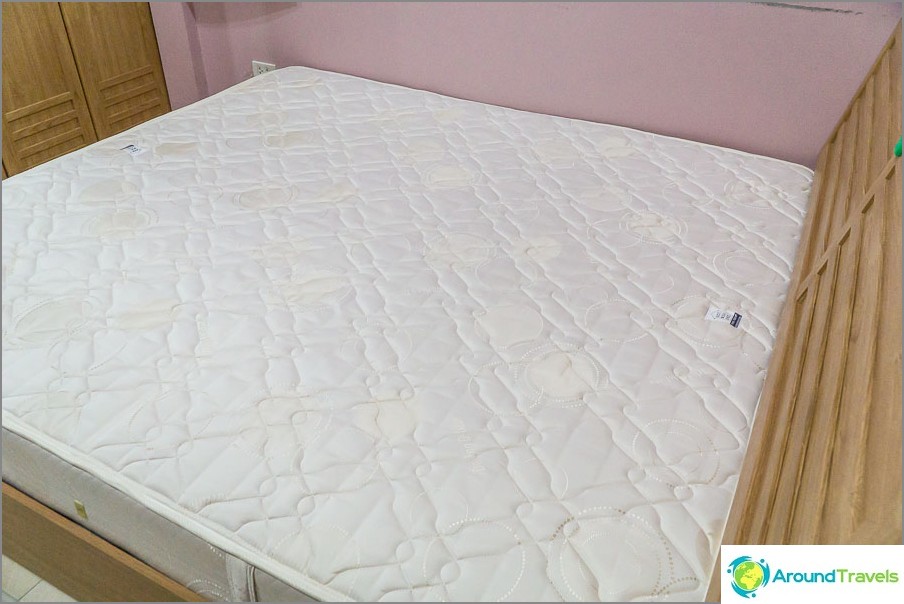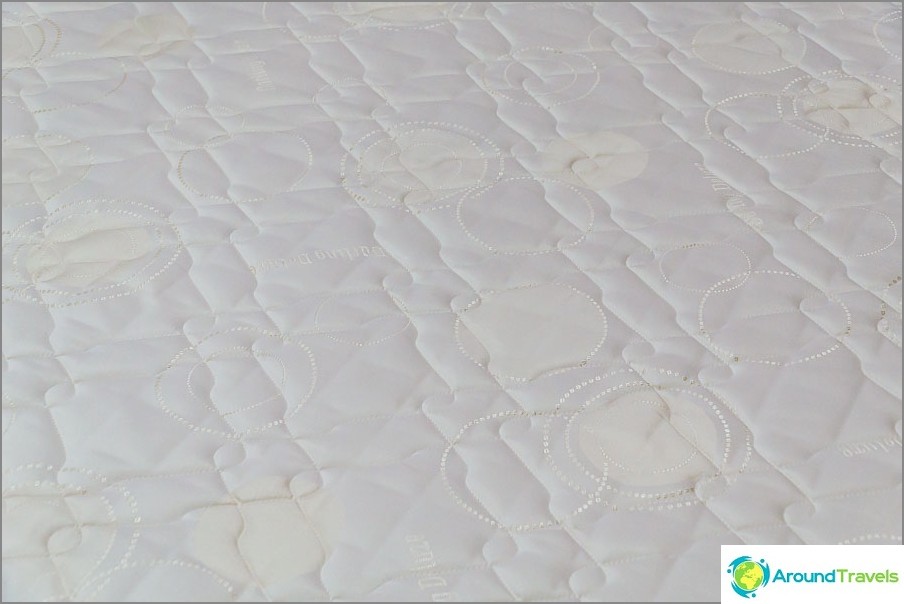 P.S. In the house where we lived in Phuket, this life hack will not work now ... As you already understood, the post is not serious, comic
But nevertheless, you can do it.
Life hacking 1 - how to buy a good insurance

Choosing insurance is now unrealistically difficult, so to help all travelers, I compile a rating. To do this, I constantly monitor forums, study insurance contracts and use insurance by myself.

Life hacking 2 - how to find a hotel 20% cheaper

First, choose a hotel on Booking. They have a good offer base, but the prices are NOT the best! The same hotel can often be found 20% cheaper in other systems through the RoomGuru service.

Discount hotels