Fresh. After a trip to Spain to the Canary Islands.
When looking for apartments in the winter in Europe throughAirbnb and put the filter "Heating", then the sample becomes significantly smaller. And the matter is not even in the price that the owner can charge more (electricity is expensive), but the fact that many simply do not indicate whether there is something for heating or not. Well, most apartments just do not have any heating.
If the choice of apartments is sufficient, then it is always possible to clarify with each owner whether he has a heater. As a rule, it is an air conditioner with heating mode. I saw a condo on the photos - ask.
In my case, the choice was originally small, soas booked a few days before arrival. Would not stay on the street, what's the heating there. Therefore, it was decided to buy a fan heater if it is cold in the apartment.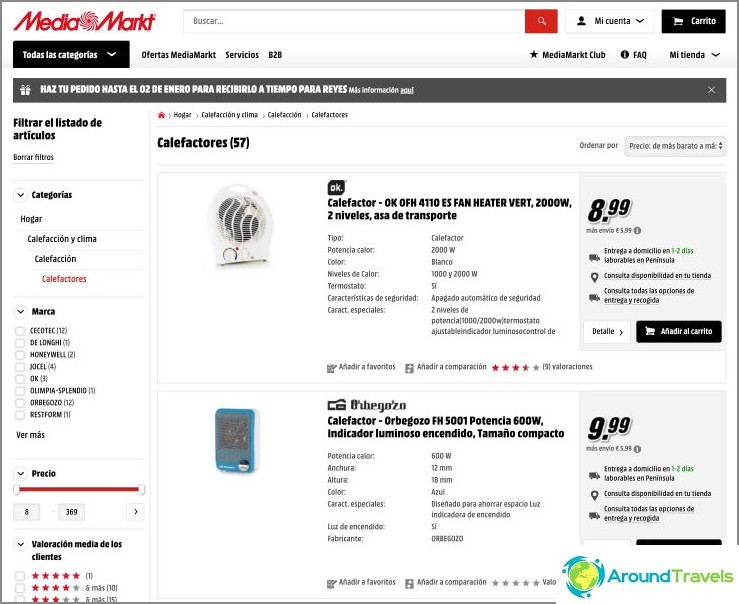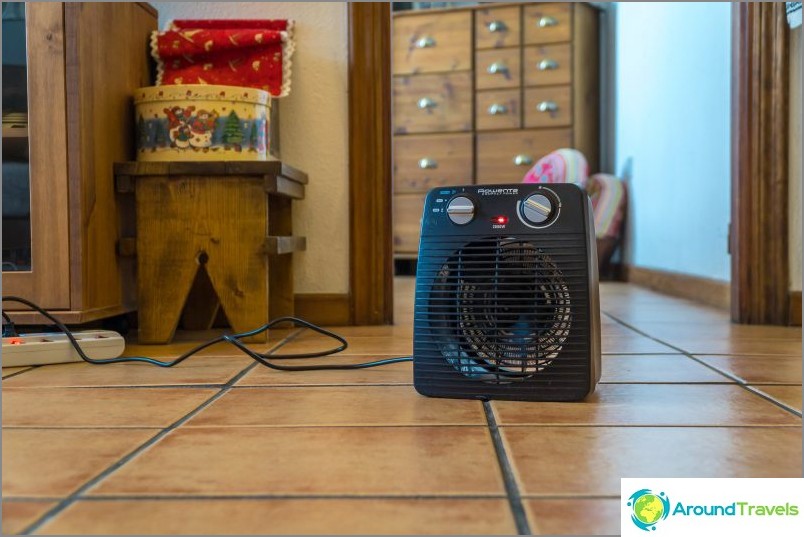 It turned out cold (but the apartment is interesting). So I went to the nearest MediaMarkt (near Santa Cruz de Tenerife) and bought it. Fan heaters cost 15-44 euros. It would be possible to take the cheapest for 15 euros, but decided to buy a Rowenta 2 kW, because I know this company and the plastic felt better by touch.
By the way, it was enough, despite the fact thatthe apartments were of two rooms and a rather large area. Recommendations that 2 kilowatts are designed for approximately 15-20 square meters, rather for a colder climate than in southern Spain.
Took it with you. More useful.
P.S. C you was captain Obvious
But the jokes are jokes, and not everyone guesses that 15 euros can easily solve the issue of heating when traveling to southern Europe in winter.
Life hacking 1 - how to buy a good insurance

Choosing insurance is now unrealistically difficult, so to help all travelers, I compile a rating. To do this, I constantly monitor forums, study insurance contracts and use insurance by myself.

Life hacking 2 - how to find a hotel 20% cheaper

First, choose a hotel on Booking. They have a good offer base, but the prices are NOT the best! The same hotel can often be found 20% cheaper in other systems through the RoomGuru service.

Discount hotels