I already wrote something about a small Saranr Parkwhat is in the historical part next to the complex Royal palace and Wat Pho. So, its enlarged copy is Lumpini park. Although, of course, it would be more correct to call Saranr a copy of Lumpini, and not vice versa.
It is strange that I have not visited it before ... AlthoughI have the answer to this question. From the point of view of attractions, there is probably nothing special, except for monitor lizards (but it is worth it), but the plan of life in the city is a great place for sports and leisure. I got the impression that you can do whatever you want in it, almost live.
By the way, if you want to find a hotel nearby, it's convenient to choose RoomGuru. I have stayed in Bangkok many times and in different hotels. I will not give links to all my reviews, I will give only a few. Nasa vegas - convenient for stopping near the airport and metro, Rajata - a good place to spend the night near Khaosan, S3 residense located in the center near the park.
The content of the article
Lumpini Park in Bangkok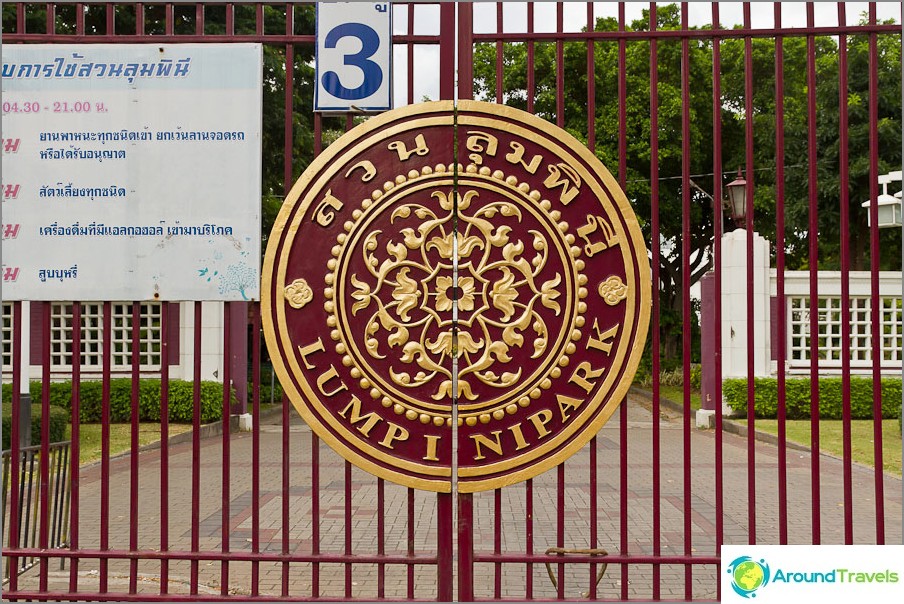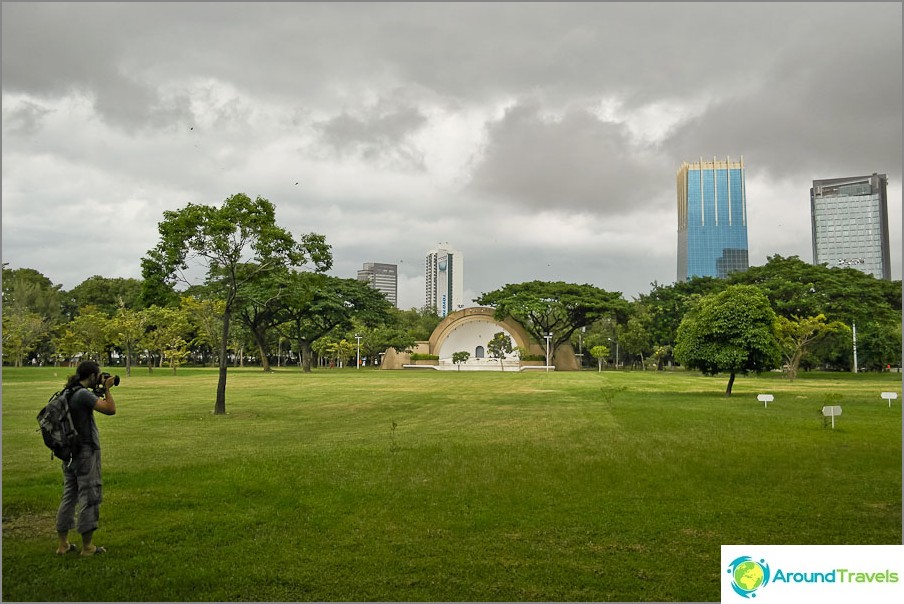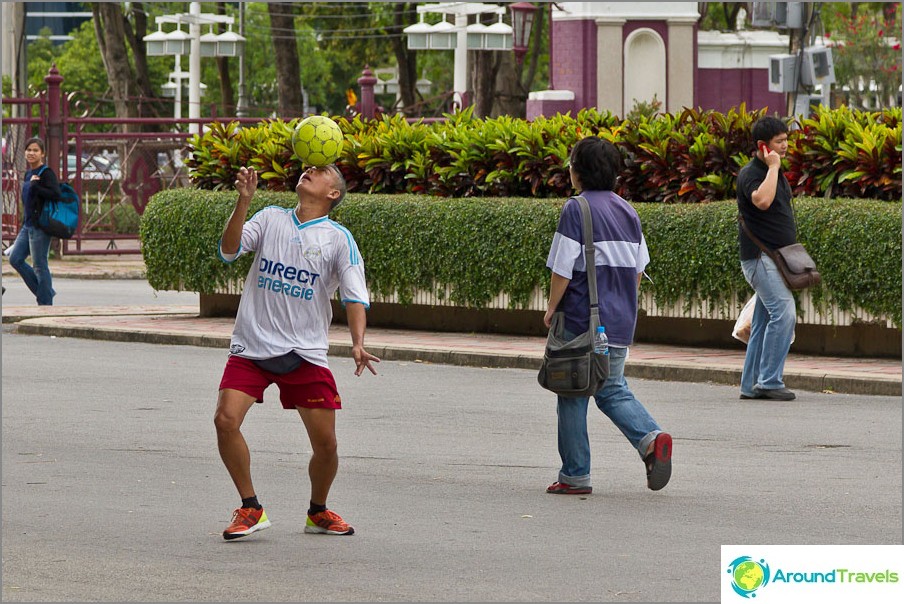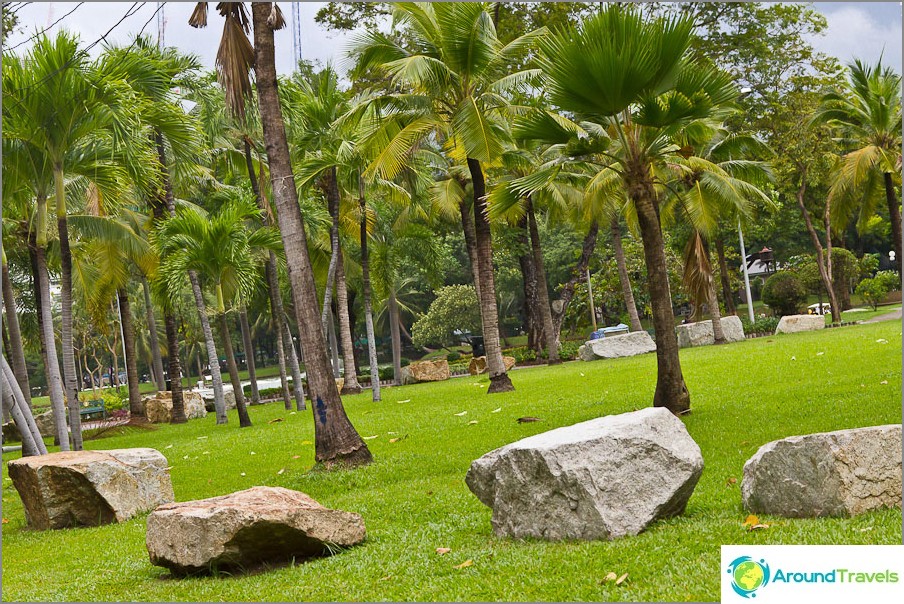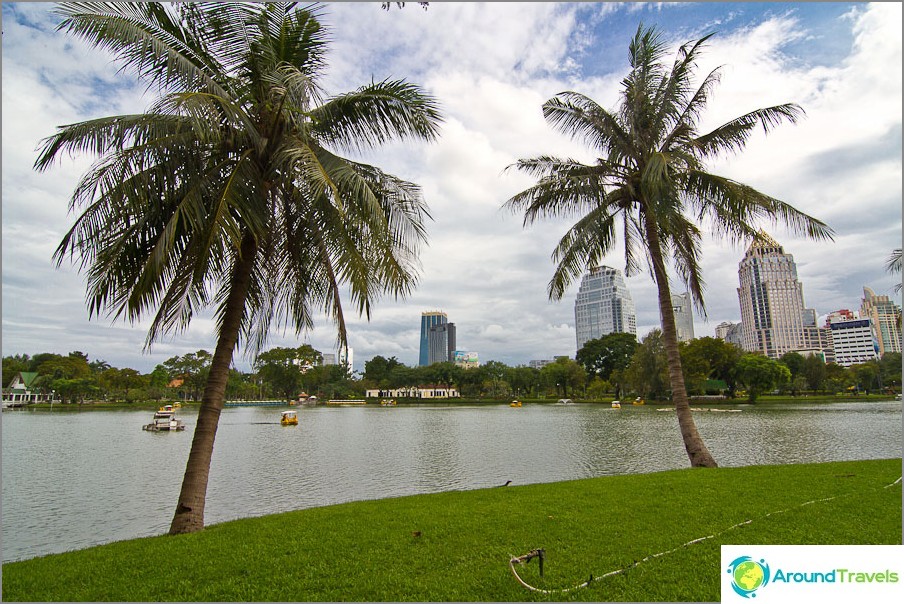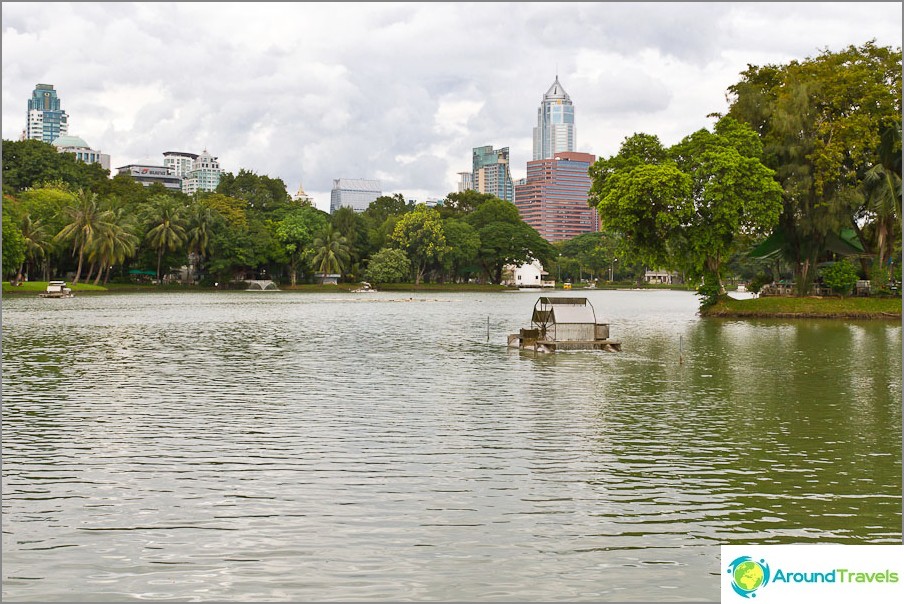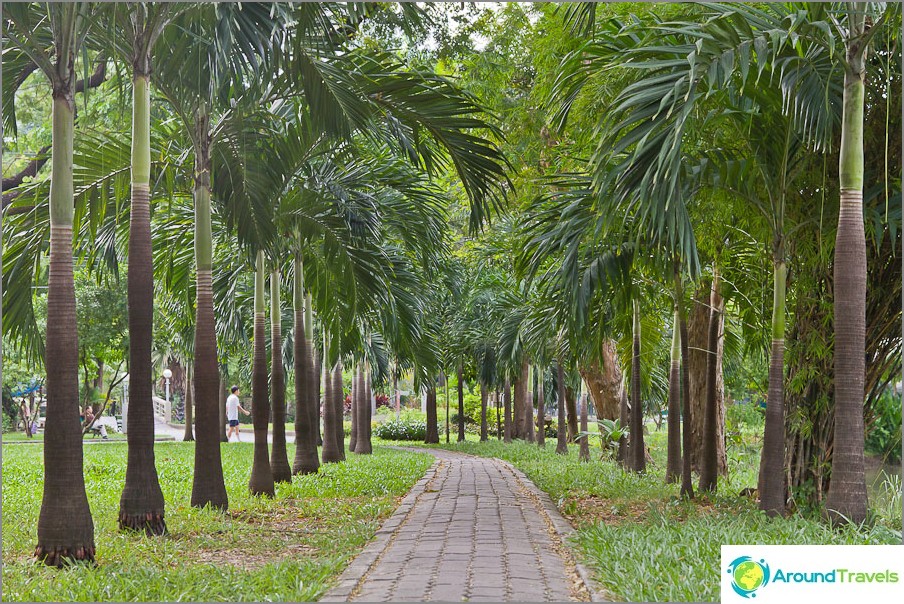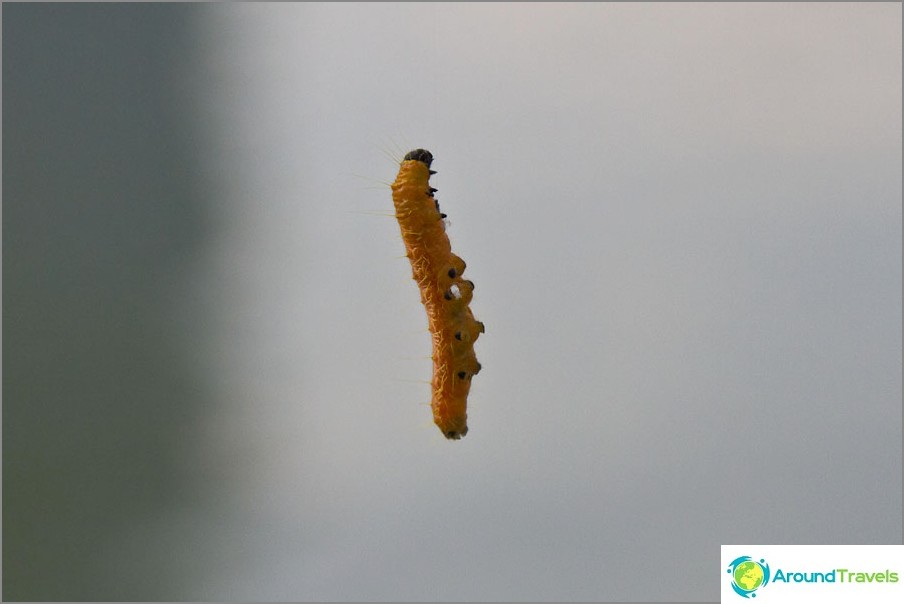 Varans
I went to this park first of all to seemonitor lizards, as I have never seen before (for some reason, in Moscow parks, there is no monitor lizard). They turned out to be a whole kingdom, but you need to look for the water, mostly they are all sitting there or swimming at their pleasure. I don't know if they are dangerous, but there was a moment when the monitor lizard came out of the water and hissing went at us. This copy was the size of a small crocodile, about 2 meters long (with its tail), or even more. And I will tell you, I felt somehow uncomfortable, I even jumped onto the bench instinctively. Seeing fear, the lizard made sure that we realized that it was his territory, turned around and went back into the water.
In general, if you do not specifically approach the Varanasclose, it is unlikely there will be problems, it's not Komodo monitor lizards. Yes, and, as a rule, they run away when you approach them closely. This one was probably too proud ...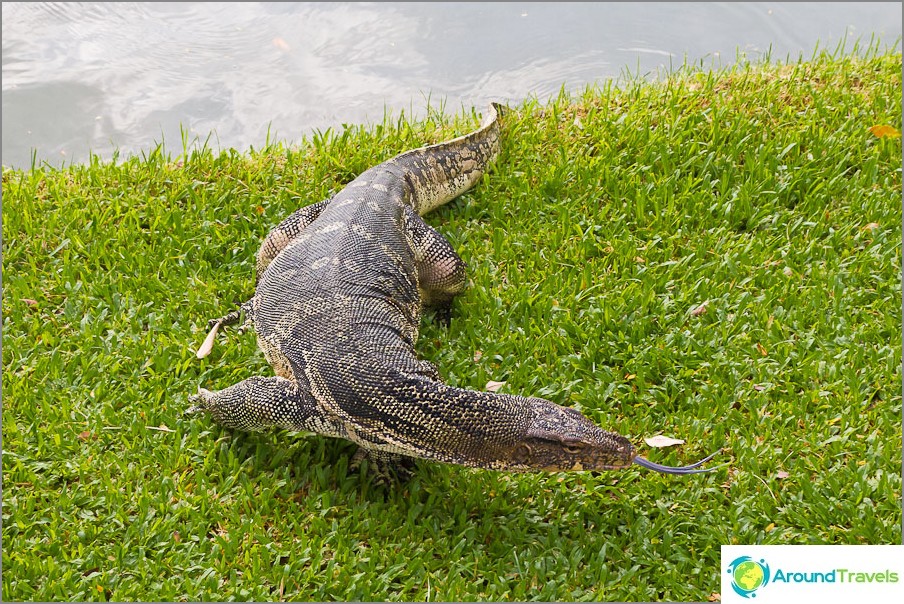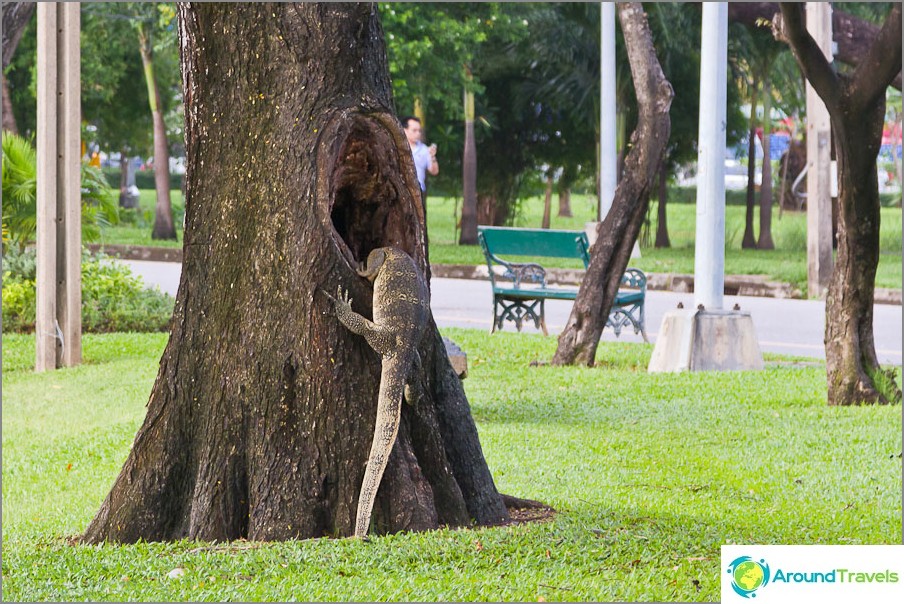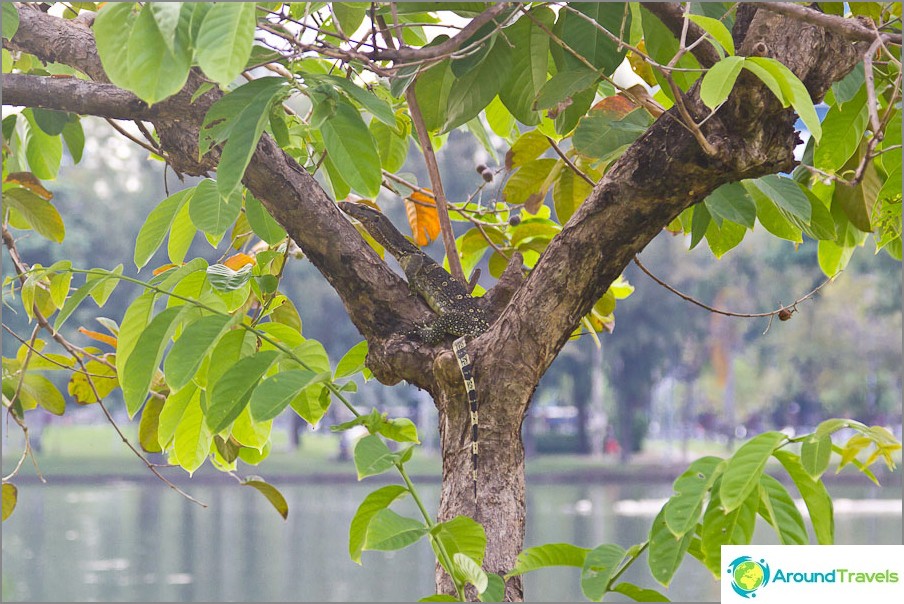 Do whatever you want
In addition to the monitor lizards, the Lumpini Park is no moreimpressive spectacles, but a huge space for the sport, which, in fact, here the majority is engaged, and not only Thais. As you enter the park, you immediately notice people in sportswear, someone with a ball, someone who wraps another lap. There is even an outdoor swimming pool and a gym. In addition to sports, people walk, sit, lie, play checkers, read newspapers, dance, and even work. If it were not for the night's sleep and the absence of cafes, one could live here.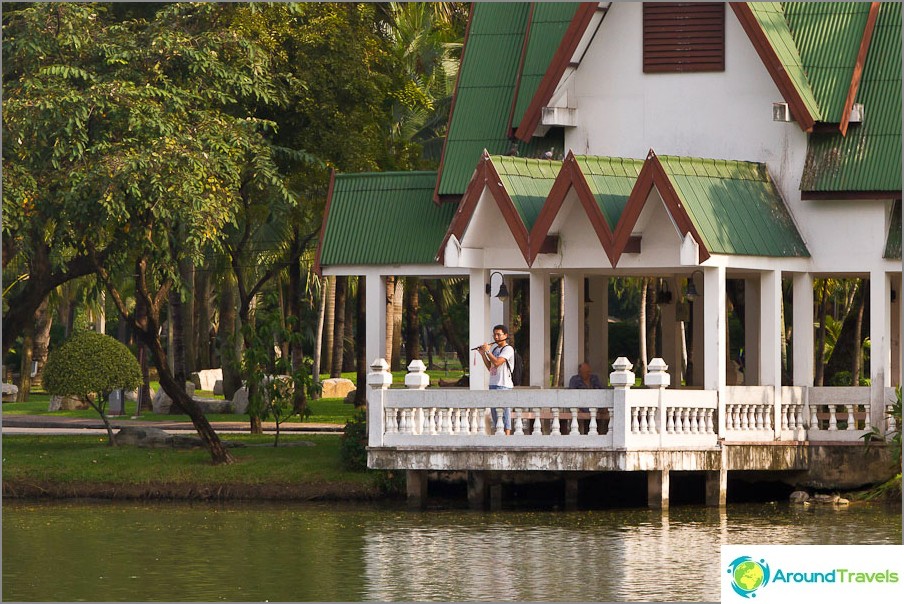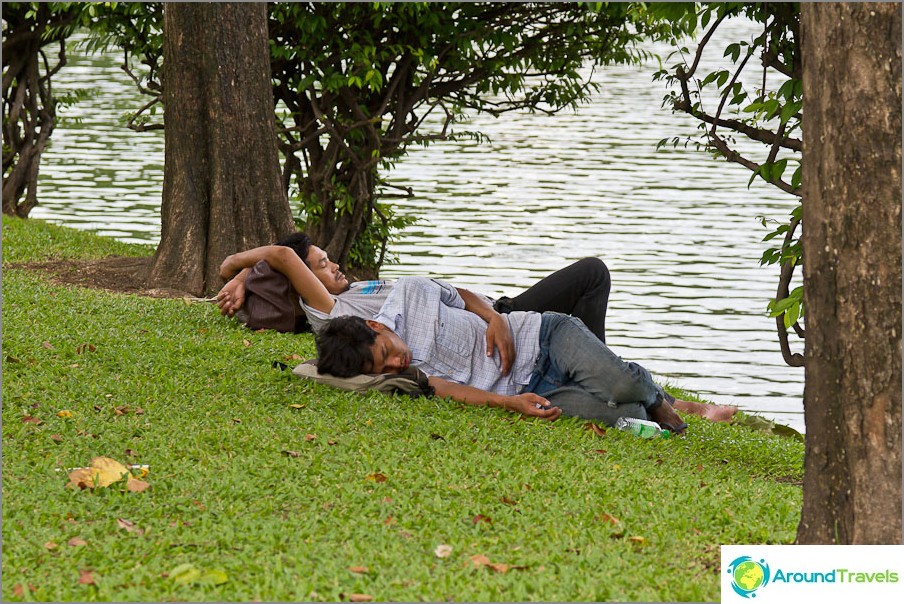 There is a game in Thailand when the wicker ballthrows over the net legs, called Tacro. In essence, this is volleyball with feet, a very dynamic game! How they pound on it and do not miss, the riddle is simple. There is still kicking basketball, so for me, as for a person far from sports, the unreality is complete. But behind this man (in attempts to photograph him), I watched for half an hour somewhere - solid muscles and tendons, smart such that the shutter speed was too long, all the time was blurred.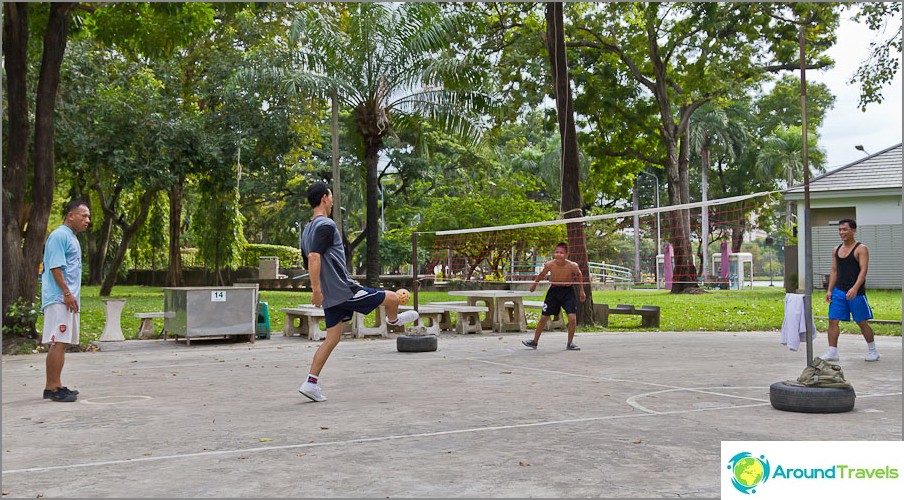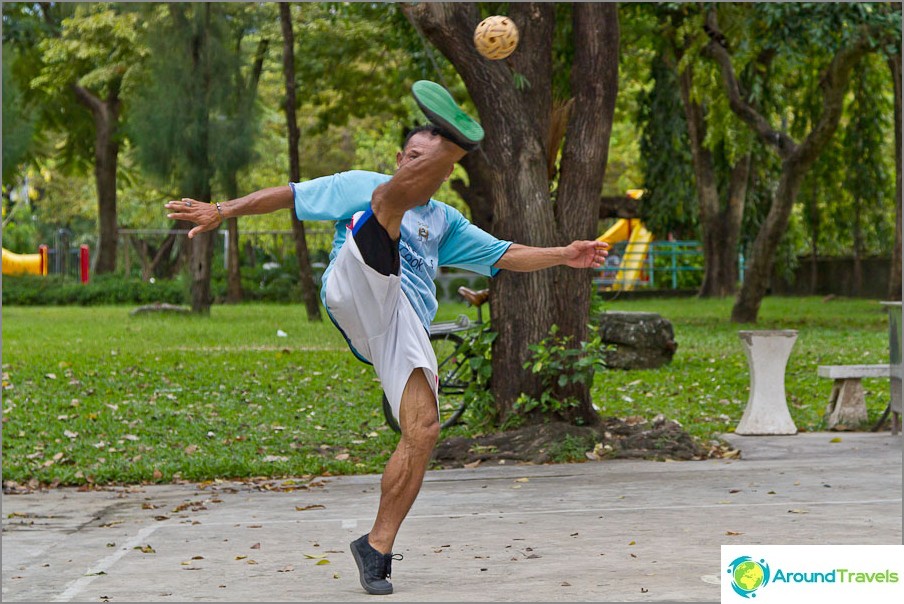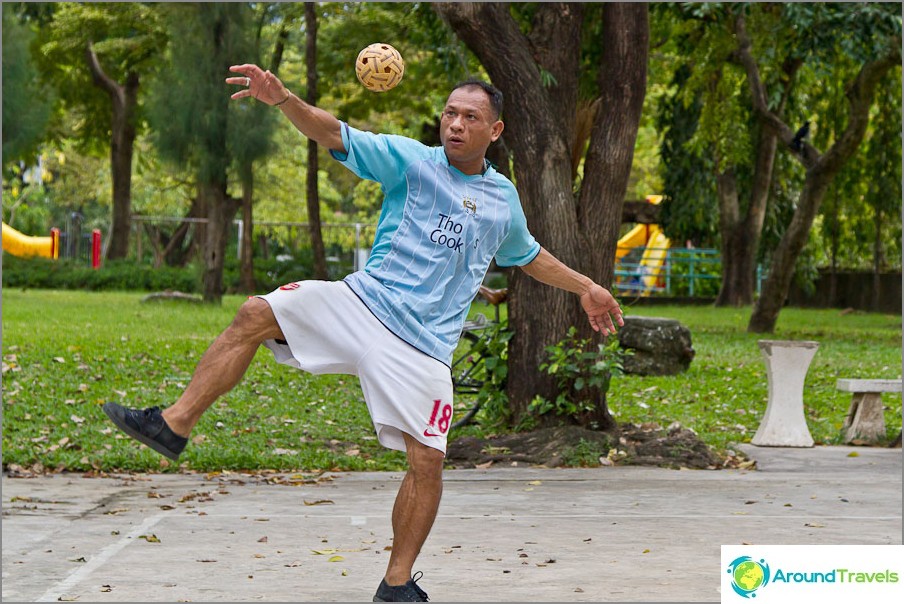 Information to visit
Located near the MRT Silom and Limphini underground stations, or near the BTS Sala Daeng and Ratchadamri skytrain stations. But you can get there by city buses, including from Khao San Road (№47, 15). Although in the latter case, you can get stuck in traffic jams. In general, it is right in the center of the city, you can walk and walk to it, if to be somewhere in those parts.
Admission is free, opening hours from 4.30 to 21.00, guarded by police. You can not litter, smoke (!!!), drink alcohol, walk the dogs. Everything, as it should be in an oasis of a healthy lifestyle. The only negative thing is that it is hot here during the day, and you need to be very well adapted to this temperature, so that you can also do sports.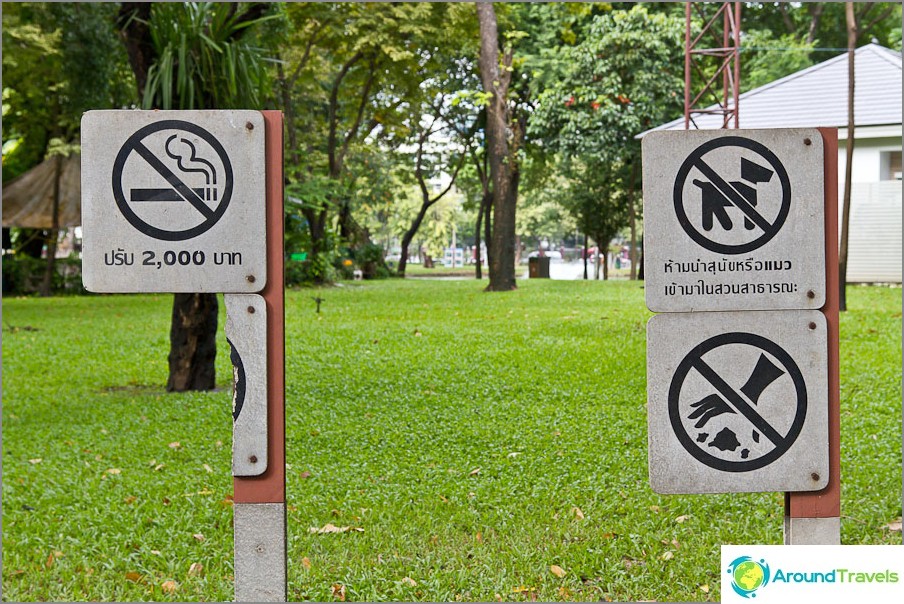 On the map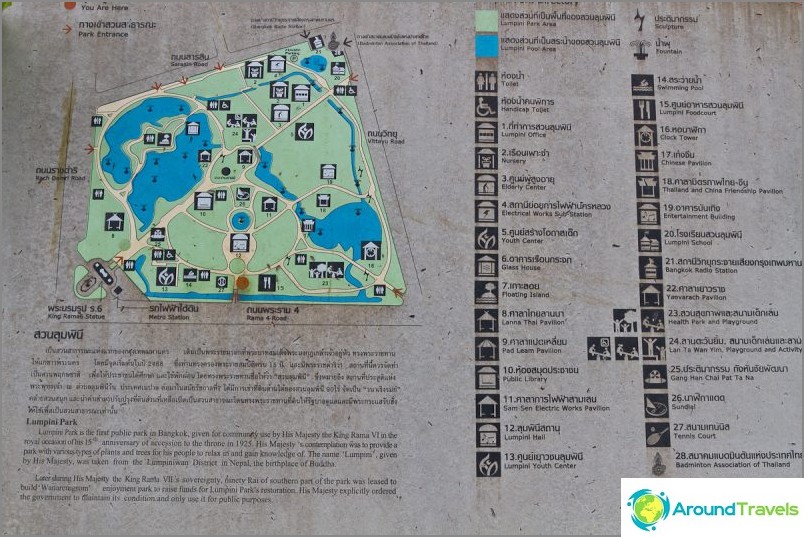 Lumpini Park
Lumpini Park
Park with lizards and Thai people involved in sports
Read about Lumpini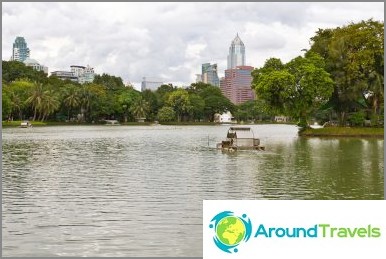 Park with monitors and Thais involved in sportsRead about Lumpini
Life hacking 1 - how to buy a good insurance

Choosing insurance is now unrealistically difficult, so to help all travelers, I compile a rating. To do this, I constantly monitor forums, study insurance contracts and use insurance by myself.

Life hacking 2 - how to find a hotel 20% cheaper

First, choose a hotel on Booking. They have a good offer base, but the prices are NOT the best! The same hotel can often be found 20% cheaper in other systems through the RoomGuru service.

Discount hotels