My visit to the Magic Garden stretched out twice. The first time I was there in the city alone and almost in the dark. We left under closure Paradise Parkand I decided to drop by to see what kind ofmagic garden like that. The jungle, the buildings encircled with lianas, mossy figures, not a soul around, strange sounds, all this created a special atmosphere of unknownness, as in films about the lost world. Not for nothing in common this place is called the Mysterious Garden of Buddhas.
Since the camera I sat down at the firstvisit, then I had to go a second time, and in the light of day I wanted to see everything. True, and now not very lucky, because it was pouring like a bucket. But on this day I combined the trip with the extension of the visa in Immigration, for in the same direction to go.
Magic Garden Magic Garden
What is this garden? This is a ravine in which a mountain stream flows. And once upon a time, a certain owner of a durian plantation decided in his old age (at 77!) To master a new occupation - stone figures. And what happened to him, we can just look now. The ravine is small, but almost every square meter has its creative hand attached. For 14 years he was doing what he loved, so much so that no one knew about it. And after his death, his descendants found a ravine and opened access to everyone for a nominal fee. Not a bad business, he left a legacy.
It was a popular version on the Internet, and howit was actually a story silent. There is an opinion that the park was made not by one person, but several, since the old man alone could not physically cope with heavy sand concrete.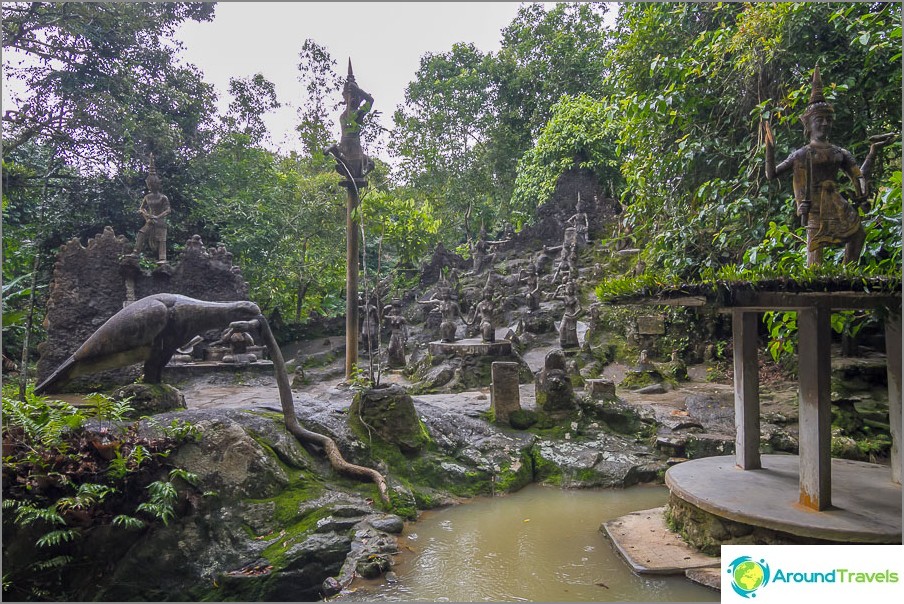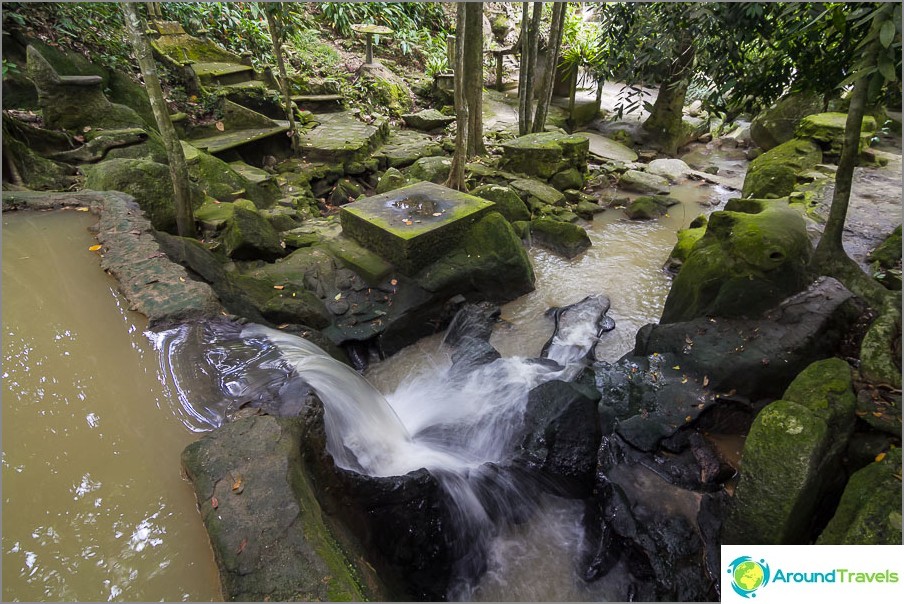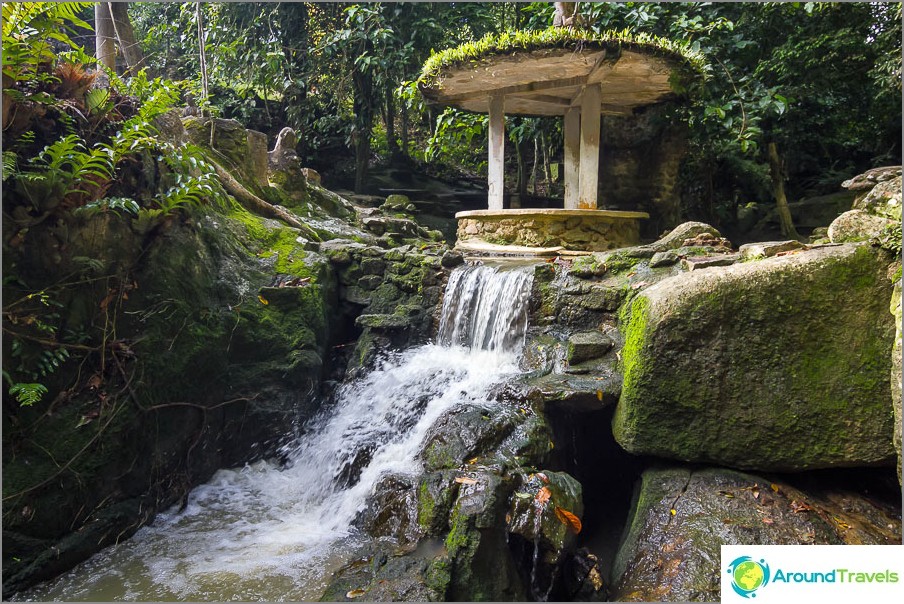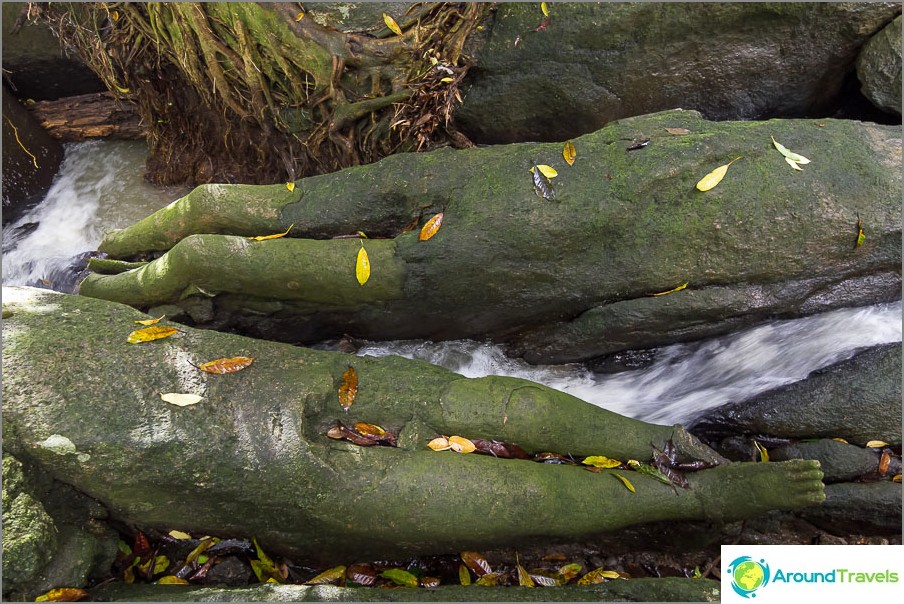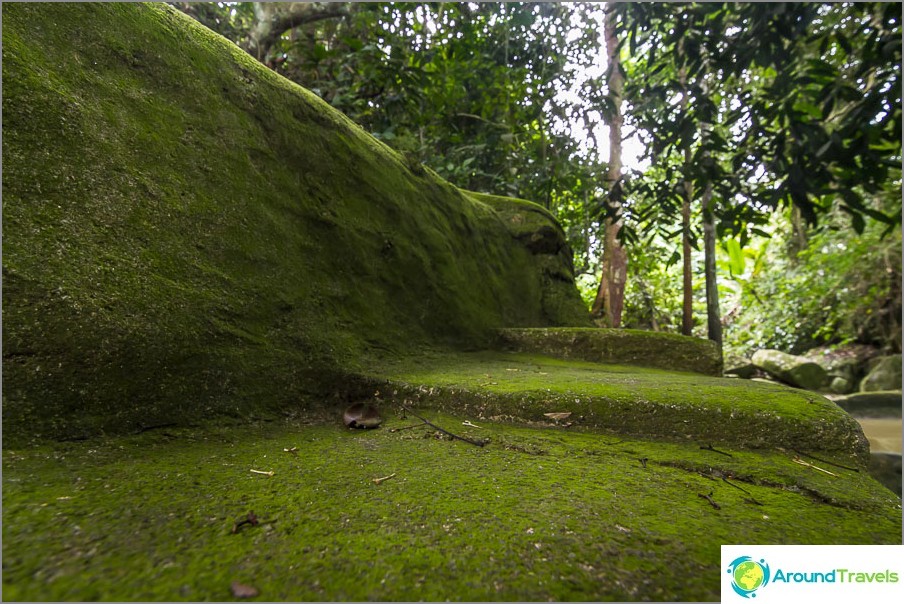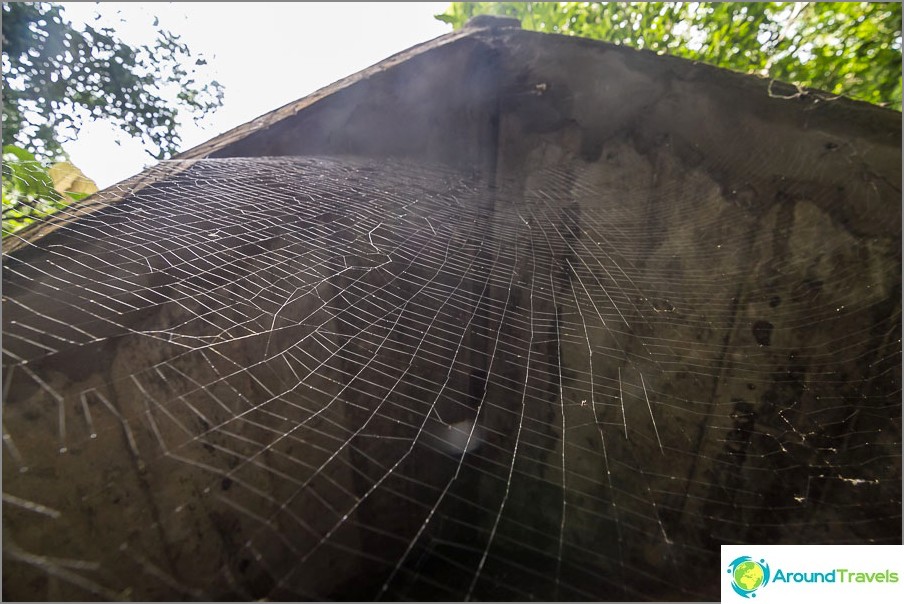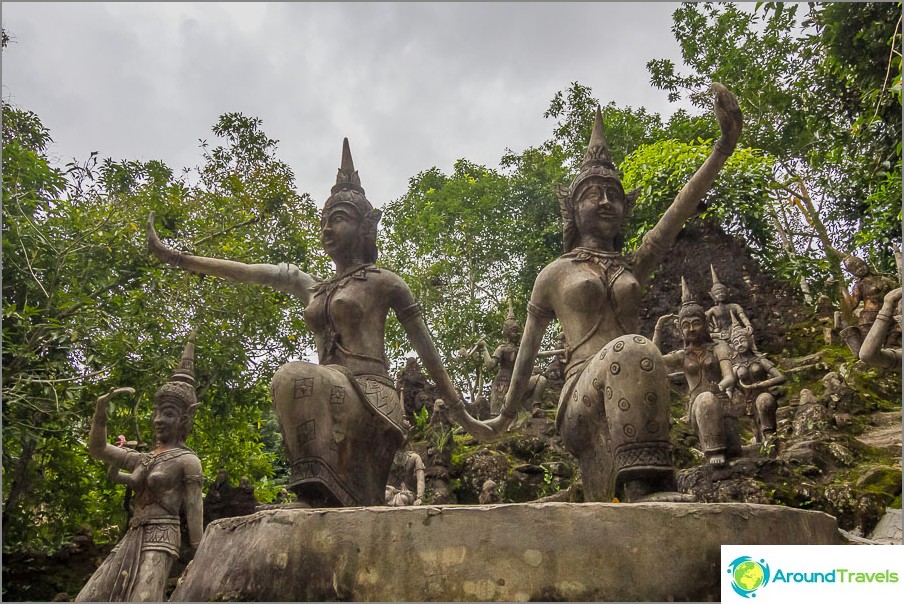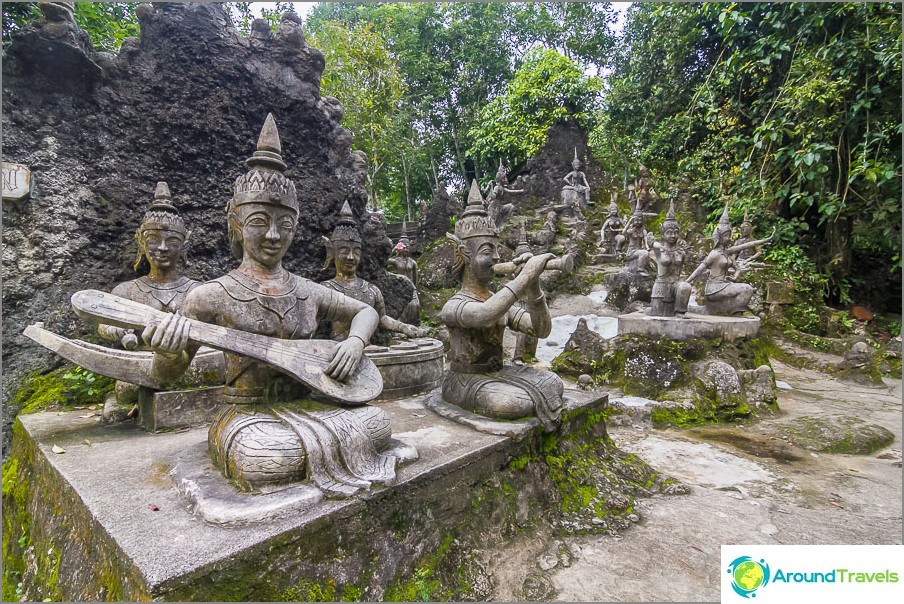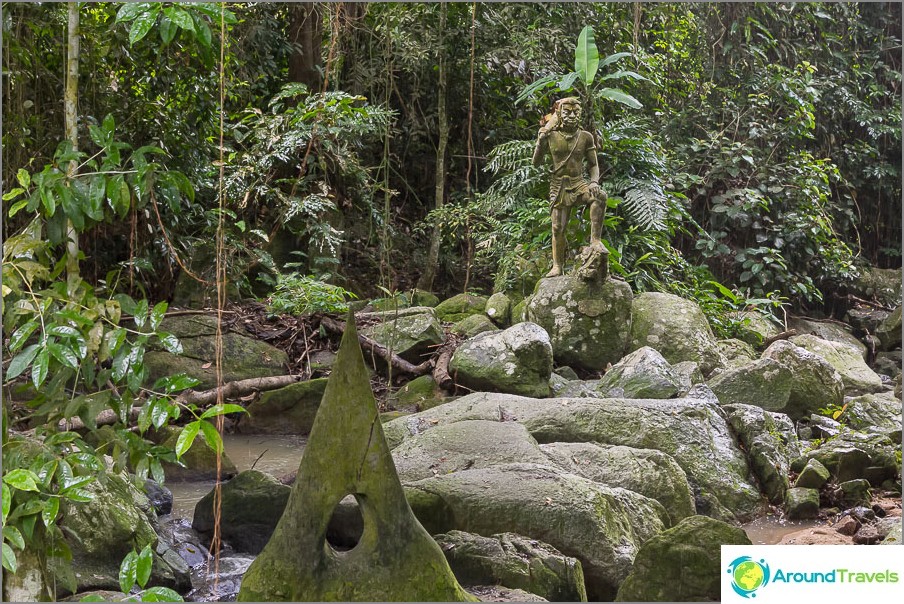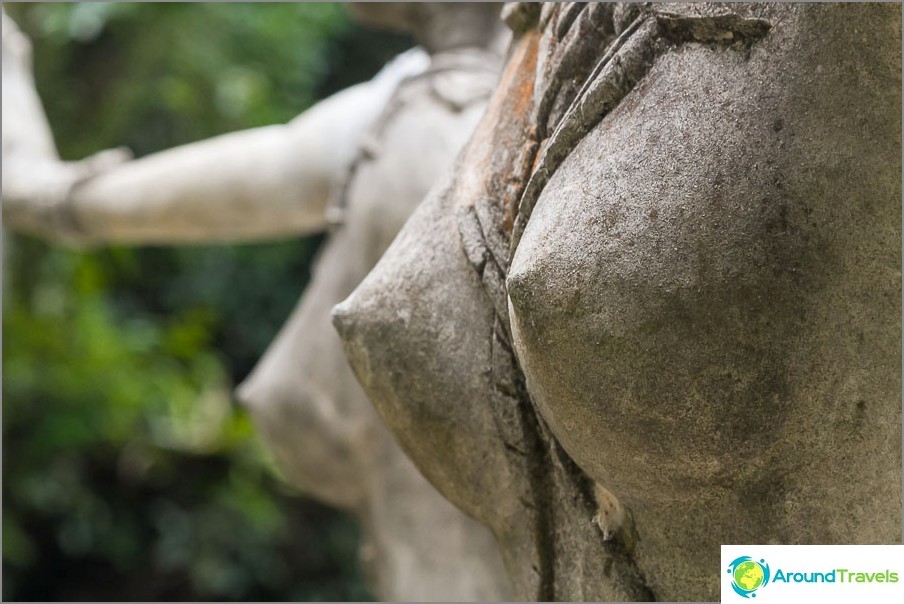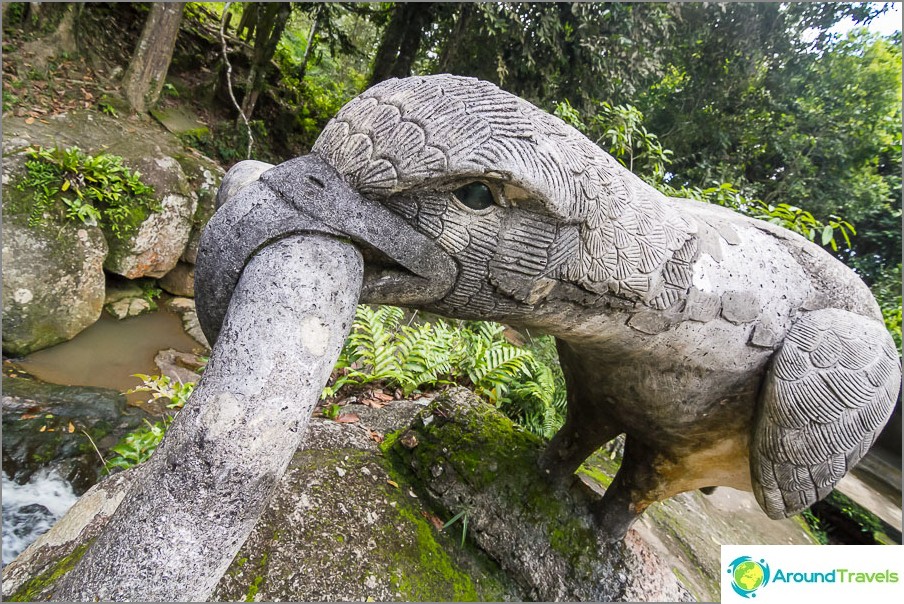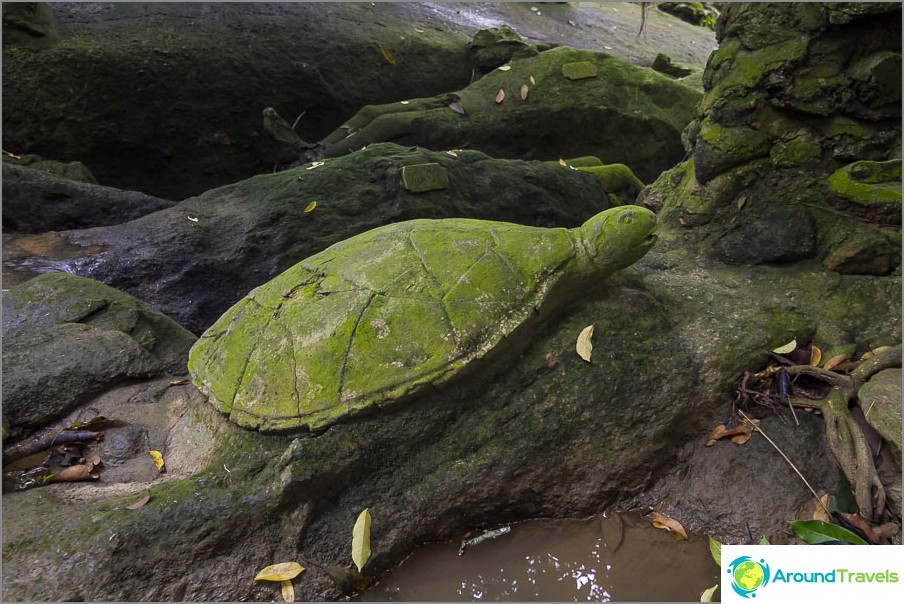 Storylines are unknown to me, so I justwalked and watched the figures of people, deities, animals, birds. There is even a mushroom and ancient people. I suppose that parts of the figures no longer exist, because time is inexorable. I do not know whether they plan to restore something, but there are fragments of figures.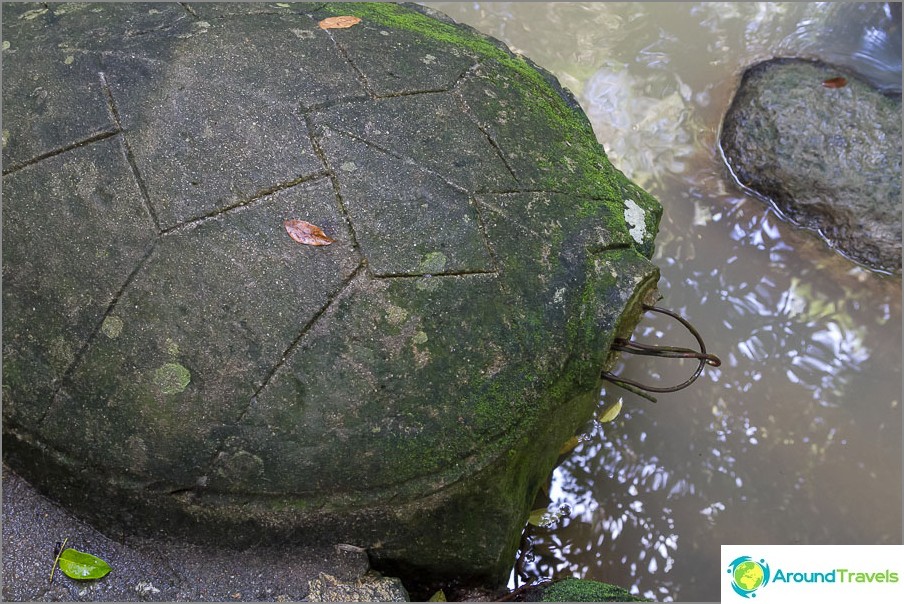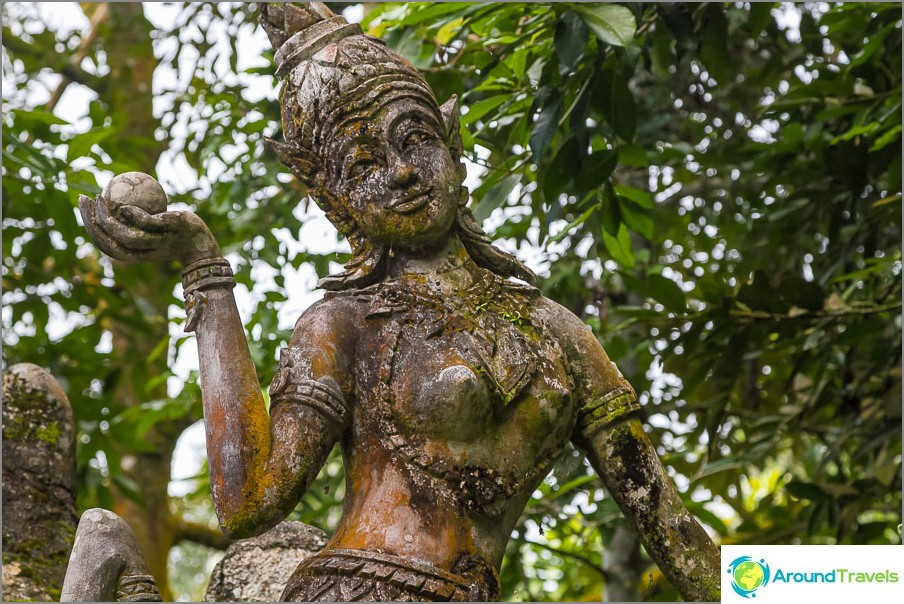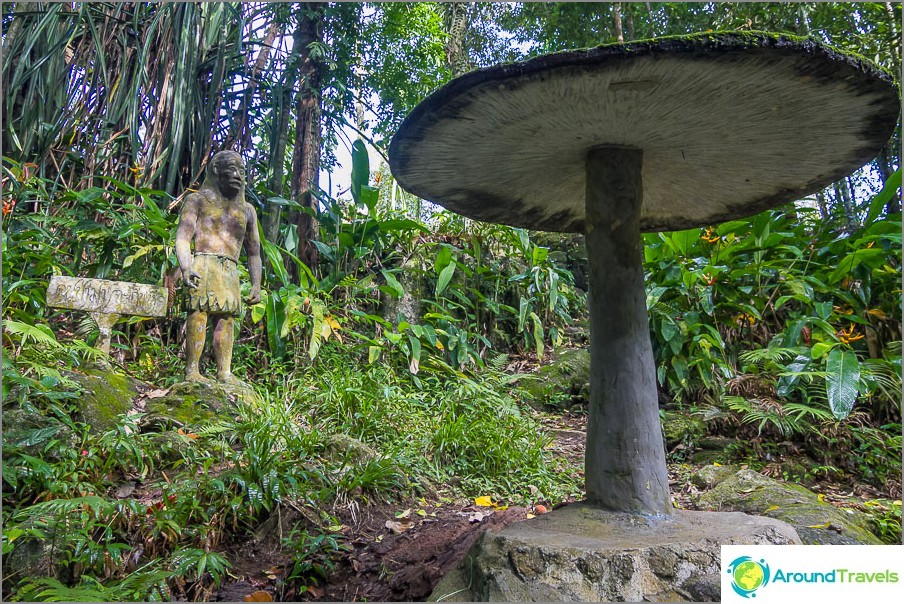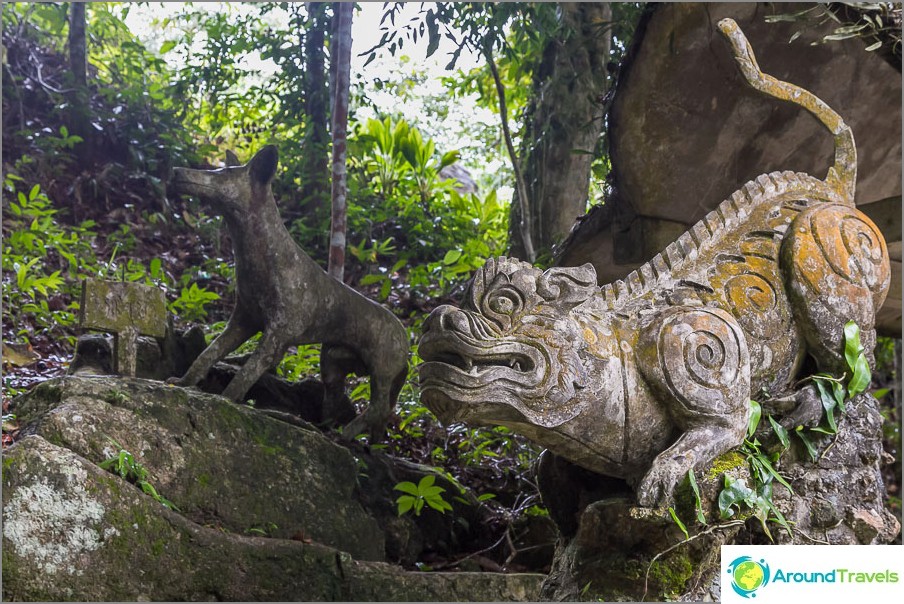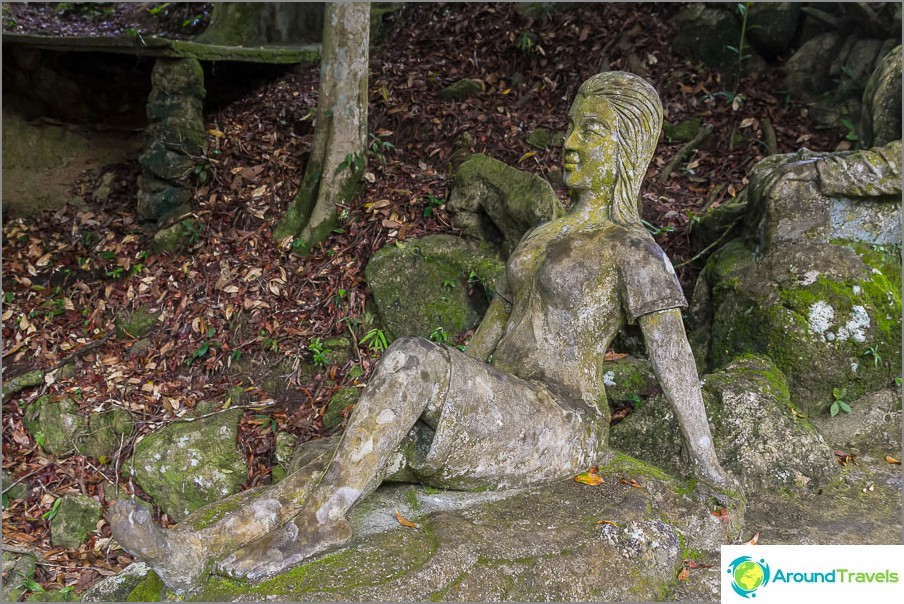 Fits very well in this landscape.two-storey concrete houses built for tired travelers who came here. True, they were almost swallowed up by vines and other vegetation, but this, on the contrary, adds a certain mystery. It seems that I got into fantasy or stumbled upon some abandoned Mayan ancient city. Here would be some kind of pyramid to complete the image ...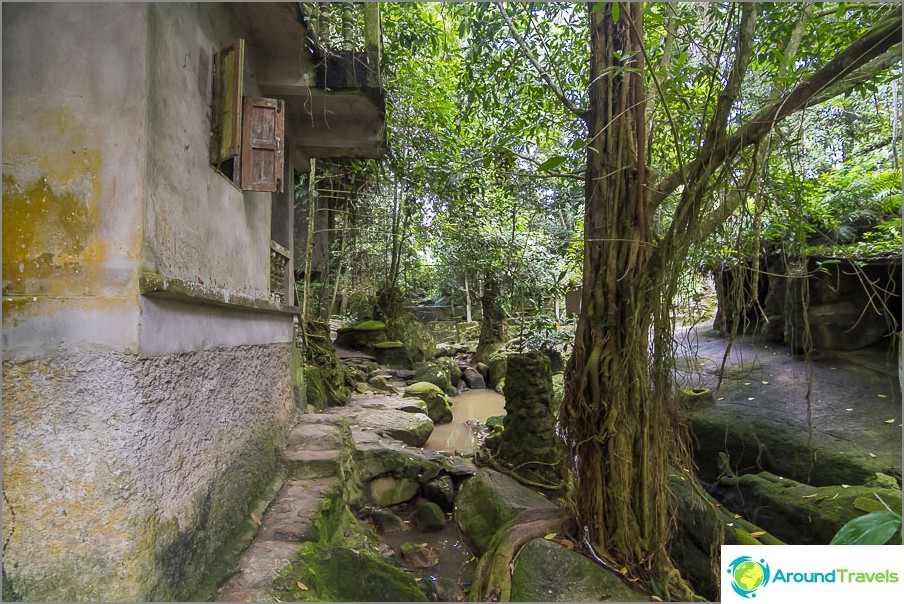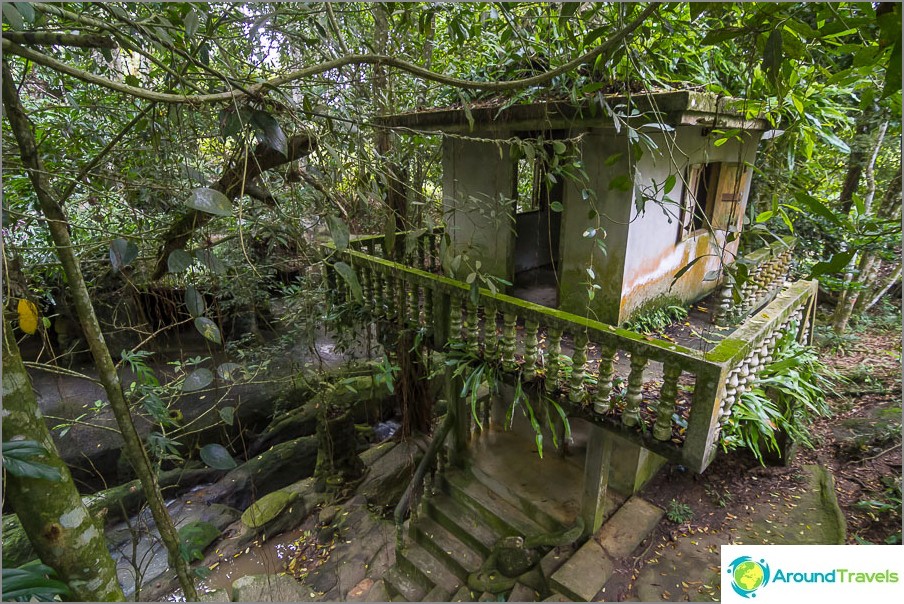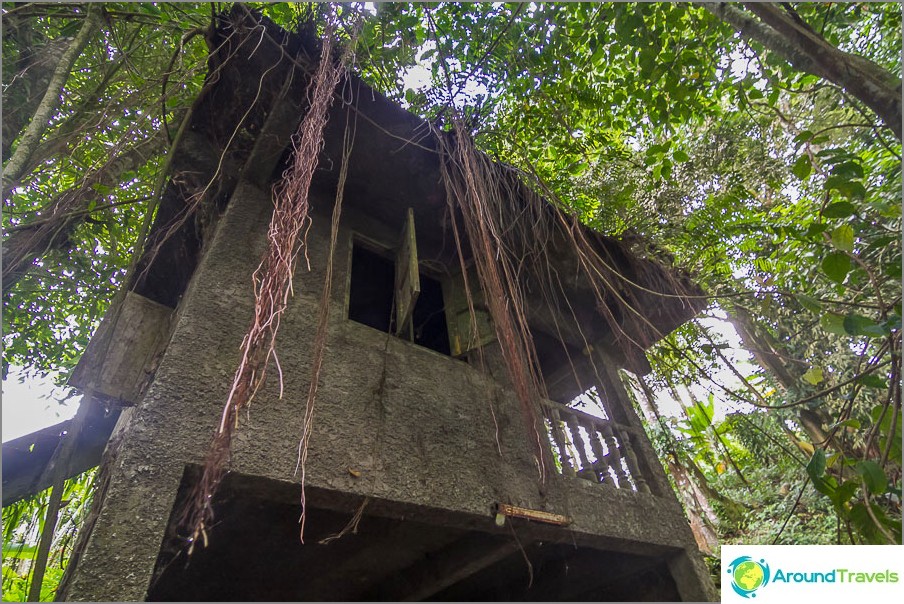 Of course, this garden is not as colorful as Buddha Park Sala Keoku or Temple of Hell and Paradise, and for his cursory viewing of thisthe sights of koh samui is enough and 20 minutes. But look at this object from the other side. Once it was just the bed of the most ordinary river, and here again, after a number of years, we see a whole park. I can not imagine what kind of work was invested, even if it was done by a team of workers, and not just one person. Landmark almost from scratch, and so well fit into the local landscape.
In a small niche there is a figure of the author of the park, so he immortalized himself.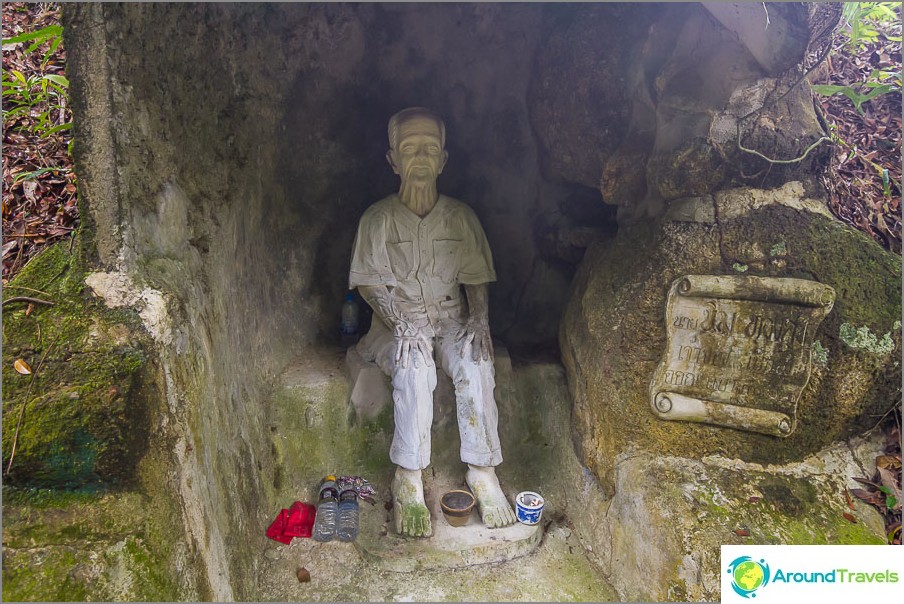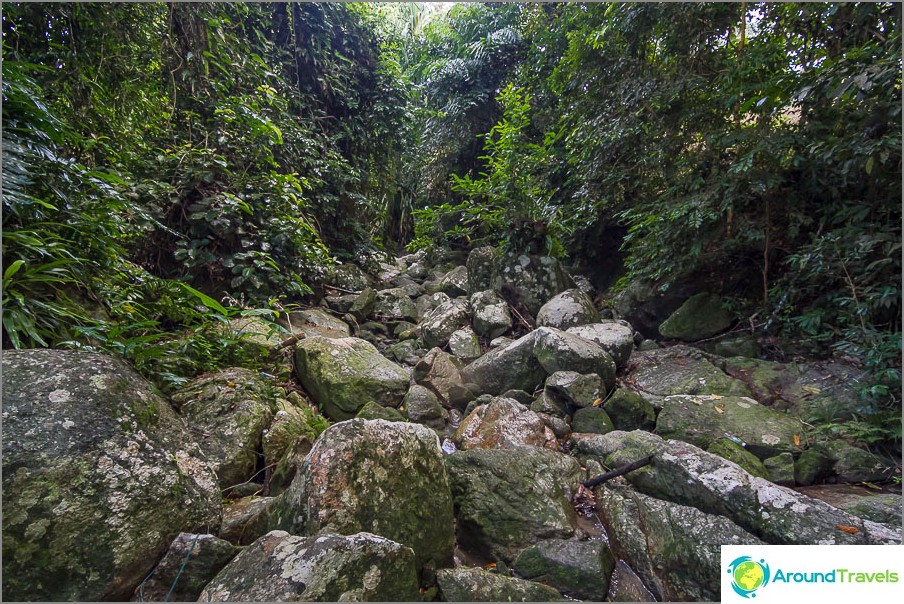 How to get there and how much it costs
Entrance is 80 baht per person, children are free.
Near the entrance there is a souvenir shop and a small shop.
The magic garden is open from morning until dark. Actually, caretakers live nearby, you can ask them to open them in the evening (I did that for the first time).
Getting here is easier by your own transport: rented scooter or car. But you can order a transfer in advance, or pick up the place, which stand on the road, for those who came on foot.
Magic Garden is located almost in the center of the island, so it's hardly worth settling near. But if necessary, you can search for hotels nearby (and not only) by RoomGuru. You can also see us made up catalog of houses on Samui and a detailed review best hotels in samui.
To the Magic Garden from the roundabout leads two roads. One is more convenient to ride if you are traveling from Lamai / Chaweng, on the other, if you are coming from Bang Po / Nathon. But I would advise to go for the one that is closer to Nathon, there is better coverage, at least turns, and in general, it seems to me, it's easier to get by, clearer. Just go upstairs without turning anywhere. When you pass the turn to Paradise Park (the sign will be), then after a few hundred meters the main road turns sharply to the left (at 90 degrees). Here in the place of this very turn, there will be a small asphalt path to the right (one lane wide), and on it you have to go further. Somewhere in 500 meters there will be a pointer and a turn to Magic Garden.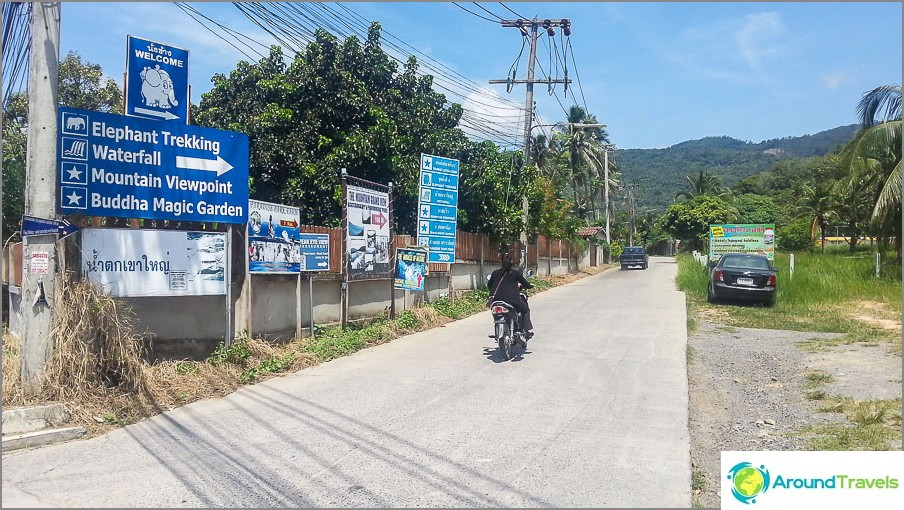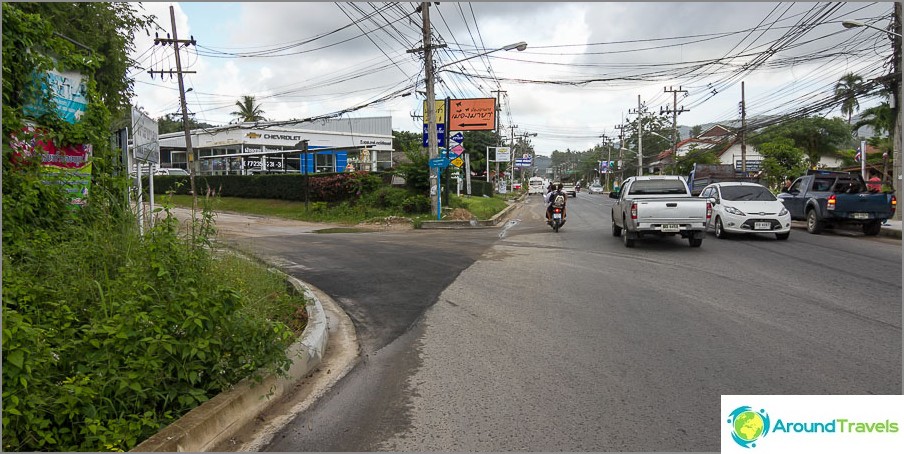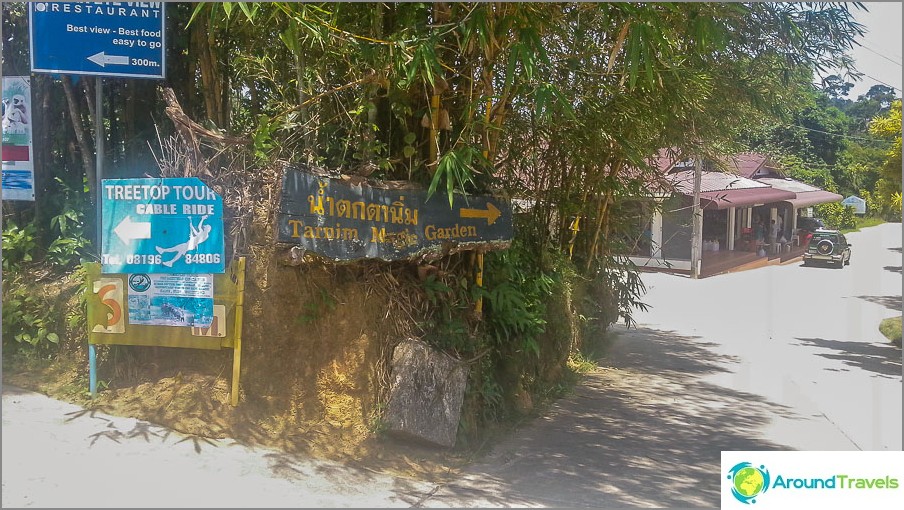 Namuang Falls, Paradise and Buddha Parks
Namuang Falls, Paradise and Buddha Parks:


Life hacking 1 - how to buy a good insurance

Choosing insurance is now unrealistically difficult, so to help all travelers, I compile a rating. To do this, I constantly monitor forums, study insurance contracts and use insurance by myself.

Life hacking 2 - how to find a hotel 20% cheaper

First, choose a hotel on Booking. They have a good offer base, but the prices are NOT the best! The same hotel can often be found 20% cheaper in other systems through the RoomGuru service.

Discount hotels