Koh Chang Island on the map of Thailand is located in the south-east of Bangkok, almost already near the border of Cambodia. How to get to Koh Chang I already wrote, and in that article I mentioned thathave to go on the ferry, whether they want it or not, the island is. So on this very ferry walk and see, there must be racks with maps. I don't know if they always lie there, but I met them every time. If you have never been to Chiang before, then paper maps will be useful even if you have a navigator with you. Well, at least it was more convenient for me on the map to get a general idea of ​​the beaches and sights.
Then on the island itself you can also findmaps, in travel agencies, guesthouses, in bike rentals or elsewhere. But in order to find out something now when preparing for the trip, I took pictures of the maps that I had. Almost all of them are clickable, and large images can be downloaded to the computer. Also, I put down various labels on Google maps, this has already become a habit, and on subsequent visits to places, I only use these labels. Naturally, there is not everything, but only what I saw or found out.
If you are interested in housing, we have a description of one. good and budget bungalow, and you can search for other bungalows and guesthouses on RoomGuru.
The content of the article
Koh Chang maps with hotels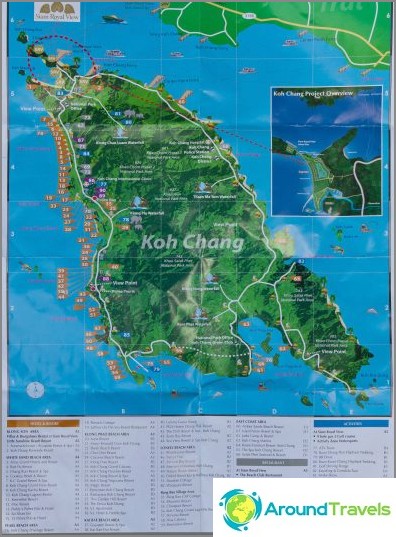 Koh Chang Maps with Landmarks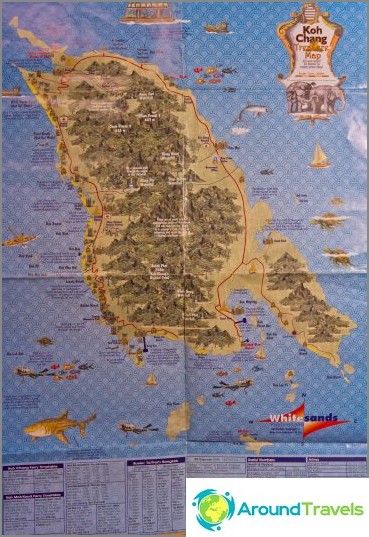 Koh Chang: Attractions
Koh Chang: Attractions:
Beach maps of Koh Chang
Unfortunately, the maps of the beaches are vertical and therefore they will not be very convenient to look at the site. But as they say, that is ...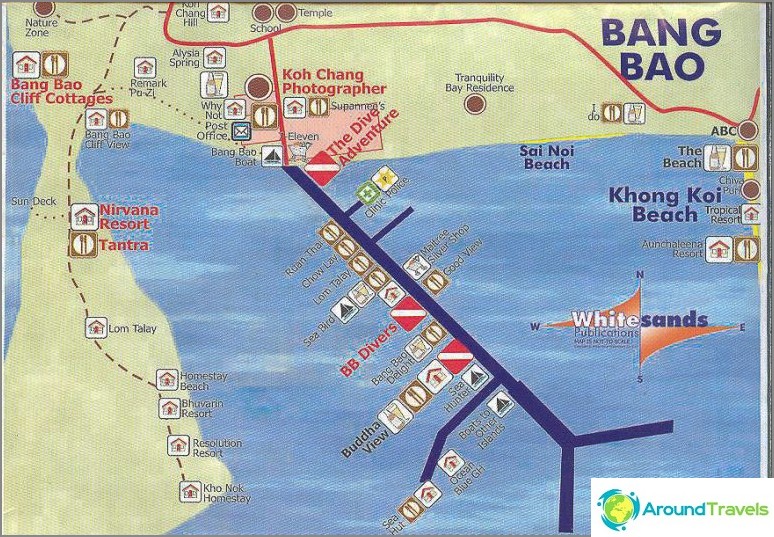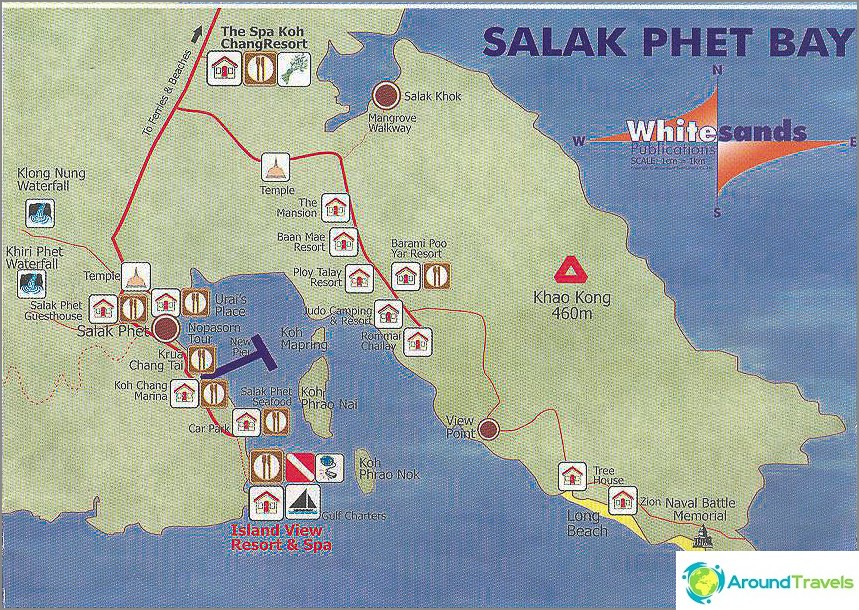 Beaches of Koh Chang
Beaches of Koh Chang:
Ko Chang Transport Maps
And finally, maps on the topic of transport. They will help to get a better idea of ​​where certain islands are located, as well as where ferries go.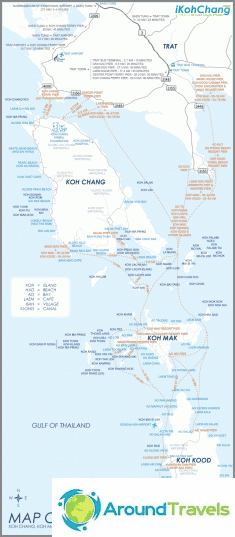 P.S. If you know better maps, and they are on the Internet, please give a link.
Life hacking 1 - how to buy a good insurance

Choosing insurance is now unrealistically difficult, so to help all travelers, I compile a rating. To do this, I constantly monitor forums, study insurance contracts and use insurance by myself.

Life hacking 2 - how to find a hotel 20% cheaper

First, choose a hotel on Booking. They have a good offer base, but the prices are NOT the best! The same hotel can often be found 20% cheaper in other systems through the RoomGuru service.

Discount hotels