Hello! I rarely write posts on various summarizing dates, for example, about the fact that the blog is six months old and we now have such indicators, or this month I started earning a couple thousand more and so on. I know that some bloggers do it regularly, but I'm really too lazy to do it, although it would be possible to observe the dynamics of this or that direction in such posts. But the date of March 1, although it is not round at all, I decided not to sidestep this year, as it's 3 years outside the office. By the way, if it goes at such a pace and I will issue a couple of posts a year on any date, then in 10 years I will be able to cover all areas of our life.
The post should have come out earlier, but due torecent events, I was able to finish it just now. So, for starters, links to various posts on one or another outcome related to the blog and our life. Perhaps it will be interesting to someone to trace these or other aspects.
2010
Travel blog has turned six months. Results
Just we. And how would downshifting
Alone in Turkey - 1500 kilometers and photos. Route
Independent travel in Europe - Itinerary
How we prepared for the first winter in Thailand
2011
Blog about travel - we have a year
Impressions of Moscow after winter in Thailand
Finstrip and interim results of one and a half years
Best tourist affiliate program and Finstrip in recent months
We are participating in the first stage of the "Russia for 365 days" project
2012
1 + 1 = 3 or in the world one more Lazhechnikov
Moscow, the world of the deaf, a journey into a new life and a question for readers
Sights of Moscow region - we study native land and our plan of trips for the summer and autumn
To hell with Thailand, going to Hong Kong and Macao
Impressions of Moscow and useful conclusions after separation from the family
Report on the trip with the group in the north of Thailand - 2000 km in 10 days
Insanely difficult year 2012 - revelations and results
2013
Finstrip travel blog for the fall of 2012 - everything is real!
We did not disappear, we just hid
The content of the article
3 years without work
So what is the remarkable date of March 1st? I tell. This is my first official day without work. Somewhere in mid-February 2010, I was told that they were cutting, and since March 1, I was completely free. True, according to the work book, I was free a long time ago, they didn't issue me as normal for two years, but that's not important. I somehow do not count on retirement.
And in this date there is a small paradox consistingthat this blog appeared on January 15, 2010, that is, a few months before the dismissal. I am straight, as I knew, and probably subconsciously, prepared for this event. And in fact, the dismissal date is as important as the birth date of the blog. But since they do not coincide, it would be too much to write about each of them, I could not choose for three years.
It's funny, I live for 3 years without work, but withI work much more than I did in the office. Before the blog, I never imagined that I could do one thing for so long that it did not bother me. The limit probably still exists, but so far it has not come yet. I sometimes just do not pull off my ears from my work. And Egor, is the only reason why I am now thinking about changing the format.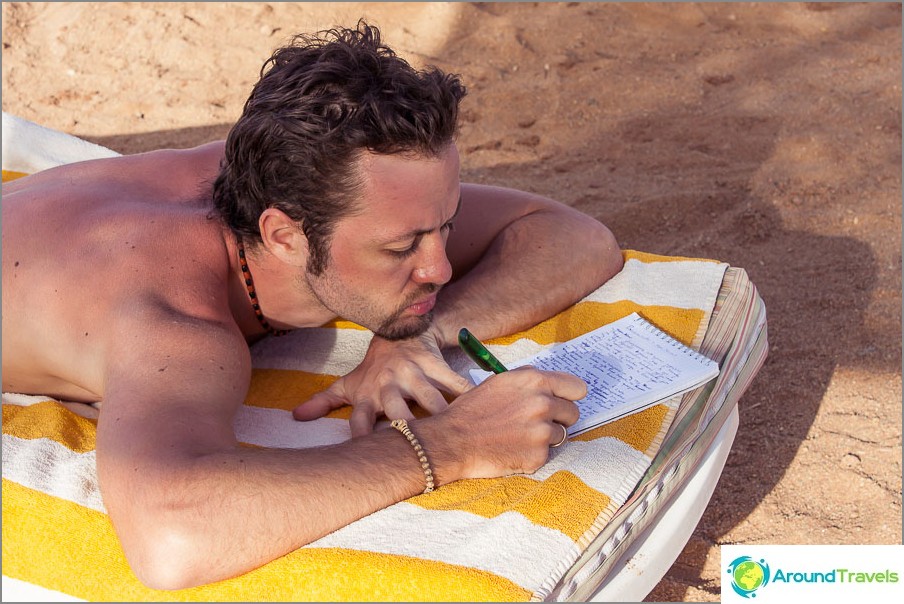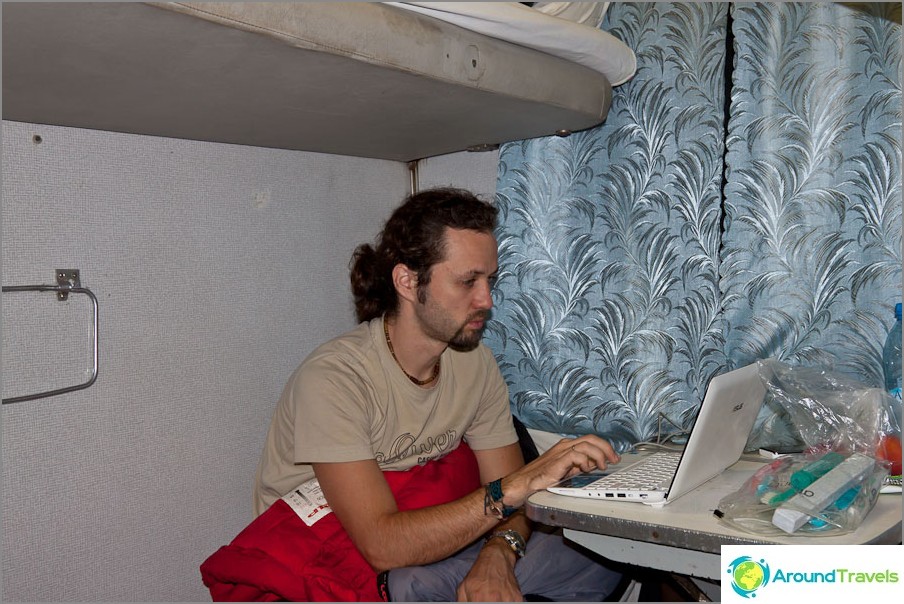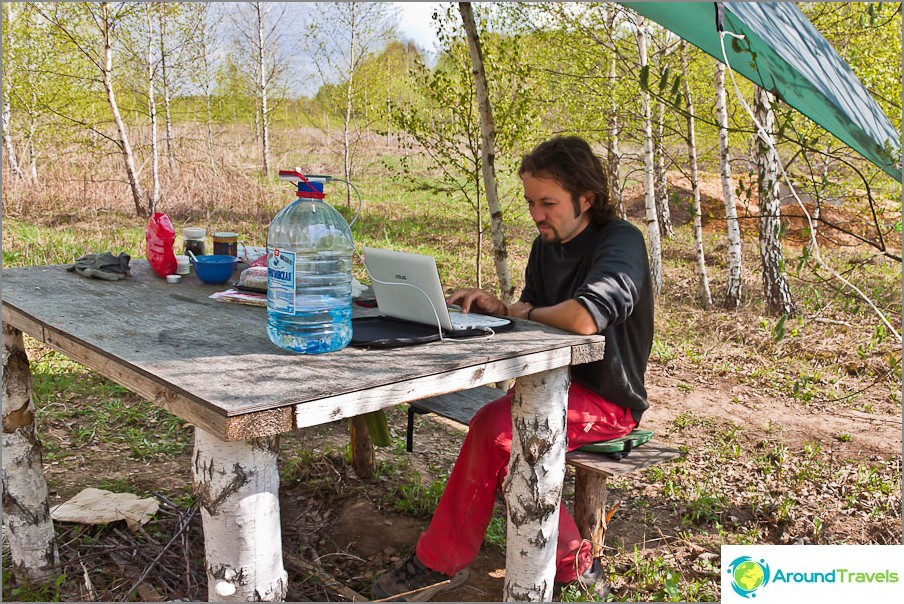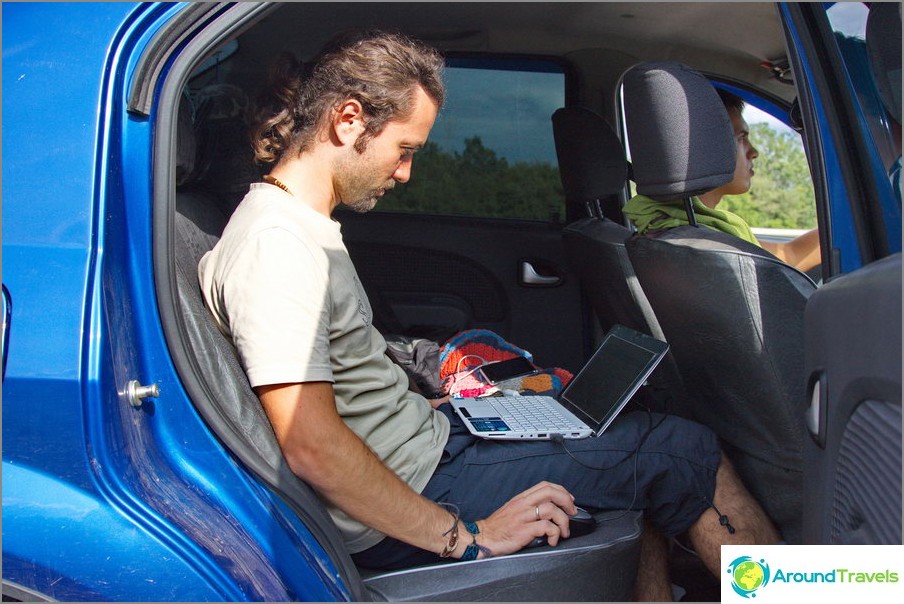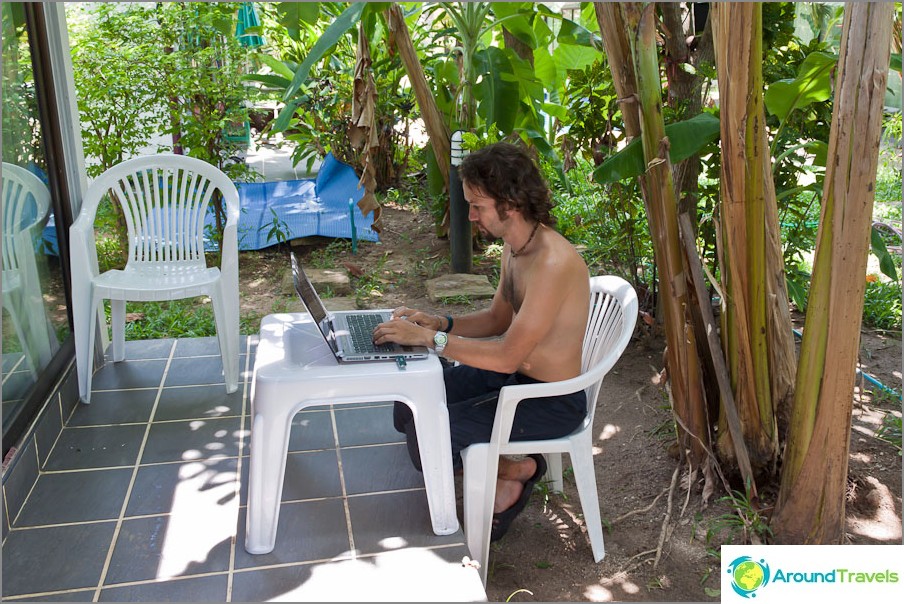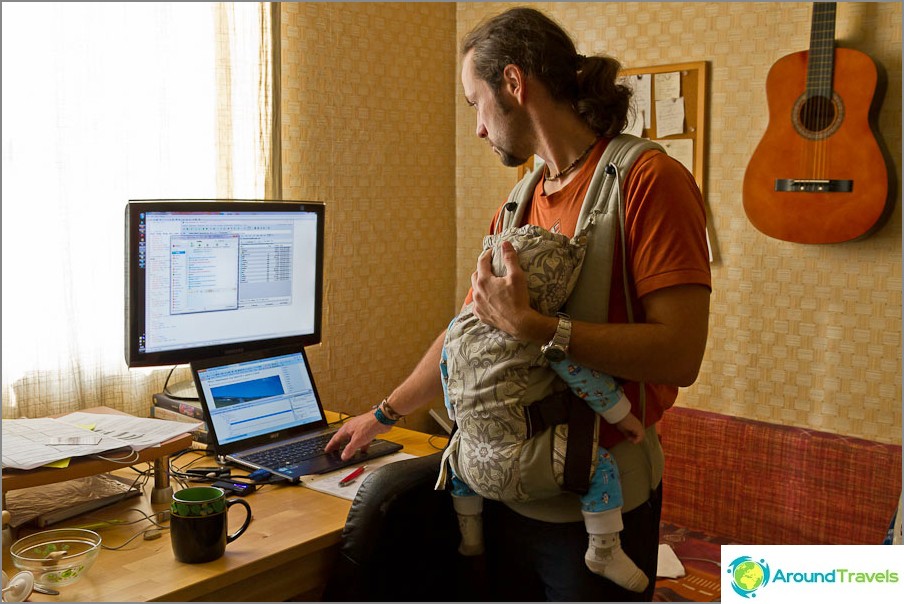 Work = rest
However, if we put aside our personalproblem, I want to tell you what interesting conclusions I came to regarding work. Or it would be even more correct to say, not to conclusions, but to what format of work. And it lies in the fact that I have neither work nor rest
Seriously, I can not distinguish between them. When I sit at the computer, I seem to be working, but I almost never get tired of it, although in theory people get tired of work. I remember how I was trying to finish the boring working day soon, so that I could quickly come home, have dinner and watch a movie. Now I have almost no time for movies. I'd rather sit, write some more article or answer questions in the comments. And what happens, if I stop getting tired, as before, I don't want to rest, as I once did, what is it, work or rest? Or neither?
I never found the answer ... Yes, of course, I wantsometimes change activities, but not every weekday night. And the weekend, which I waited with such awe for the whole working week, now I don't need either. The best change of activity is to go to Thailand for a month, and go on traveling around it collecting material for regular articles. And what kind of travel is it, work or leisure? Also not clear at all.
Because of these incomprehensibilities I am often put inStupor questions on how I rest. After all, I do not get too tired, I have nothing to rest on. And also a little surprising questions, on the contrary, I am not tired to rest. Although I am at work all the time, even when traveling. As a result, some do not understand for the sake of what I sit all day at the computer, earning not very big money, others, on the contrary, think that all I do is spit at the ceiling. But I basically do not care. By the way, I once wrote and laid out a short sketch about what is blogger's working day.
Great format, but you need to change something.
I don't want to say thatshould be so right. It may well be that in this situation any time distribution efficiency or something else is lost. I just have it, and it did not happen on purpose. Maybe because I never wanted to work in the classic sense, but wanted to do my favorite thing first of all, and only then, so that it brings money. Actually, I did not need more.
But life goes on, circumstanceschange, and now you want you do not want you have to think about changing the format. It is necessary to somehow learn to do what I do with the same pleasure, but much faster, so that there is more time for my son, and preferably with an increase in earnings. From the point of view of the ordinary world, the ideal way out is a kind of high-paying job that takes up little time. Perhaps, if I had it right away, then I would not have refused such a thing for a while, because any actions aimed solely at making me suck instantly. However, as a rule, to such work or go for years, or initially in the head everything is somehow differently arranged, and this is not a job, but the income from your business. (I have friends, that in a couple of hours a day they turn over millions).
So the question is open, I hope in one way or anotherthe key to solve it will succeed. Here I was offered a variant with coworking in order to allocate, say, 5 hours only for work and without distraction to any other matters, plus a working atmosphere and all that. And I even think to try something in this spirit, but so far everything is complicated by the fact that my wife is used to it, that I am always in support. And also by the fact that I did not see such options, so that it was possible to work in just a month without any obligations, because we have such changing plans, then we are there, then we are here.
True, I do not know whether coworking is compatible withblogging I just have to give, I will disappear for days on end. Yes, and financially, it's not to say that it will affect somehow only if in the long term. In general, while some thoughts
Results briefly
A life
Everything is good and if it were not for the circumstances, then what else more to wish for, almost all the goals of 2010 were achieved. And when Yegor smiles, then everything is cool!
Blog
Visitor 4000 visitors per day. Indicators Tits200 / PR3, but they didn't matter how I stopped selling links. Comments already about 15 thousand.
Finance
In principle, infa blog all here: Finstrip travel blog for the fall of 2012 - everything is real!. And as I have already said, other episodic earnings, now I do not take into account.
Location
They are tied to Moscow, but we don't lose our hopes of leaving, if not in the near future, then later. In fact, this is the most vague aspect in our lives. But any unpredictability carries some mystery and adventure.
Life hacking 1 - how to buy a good insurance

Choosing insurance is now unrealistically difficult, so to help all travelers, I compile a rating. To do this, I constantly monitor forums, study insurance contracts and use insurance by myself.

Life hacking 2 - how to find a hotel 20% cheaper

First, choose a hotel on Booking. They have a good offer base, but the prices are NOT the best! The same hotel can often be found 20% cheaper in other systems through the RoomGuru service.

Discount hotels