What do you associate with the Black Sea coast? I have rocky beaches, mountains and rocky shores, Pitsundian pines and crowds of sunbathing people. When we arrived on the Taman Peninsula, I will not say that I expected to see something familiar to my view, or, on the contrary, unusual, I somehow did not even think about it. Still, in the Krasnodar Territory I have already been so many times. But what we discovered during the trip along the coastline from Cape Tuzla to Cape Panagia is difficult to convey in words. Honestly, I had no idea that landscapes in Taman could be so ... cosmic ...
The route of our trip and its concept can be seen here: We participate in the project "Russia for 365 days"
The content of the article
Taman Peninsula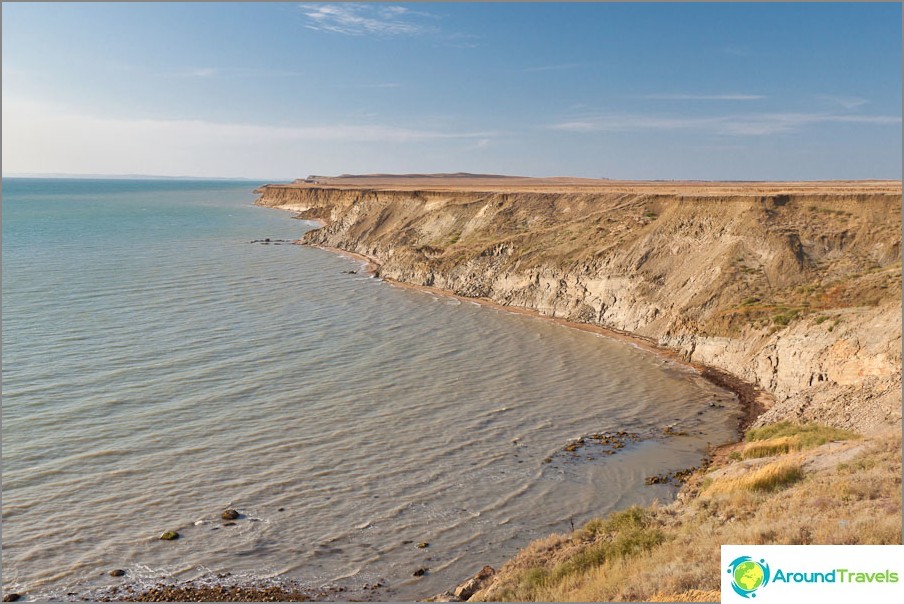 The first thing that came to mind at that moment was the steppes.Kazakhstan, in which I have never been. At the same time, these "Kazakh" steppes also found themselves bordering on some incomprehensible sea. Who was in Kazakhstan, tell me, it seems? It is likely that a large role was played by the month in which we ended up here (September). If someone was on the Taman Peninsula at the beginning of summer, then it would also be interesting to compare. Steep shores, but some earthen and constantly crumbling into the sea, flat yellow fields, separated by small hills and beams, muddy-gray clay from the sea and ... no one around. No soul and silence at all ...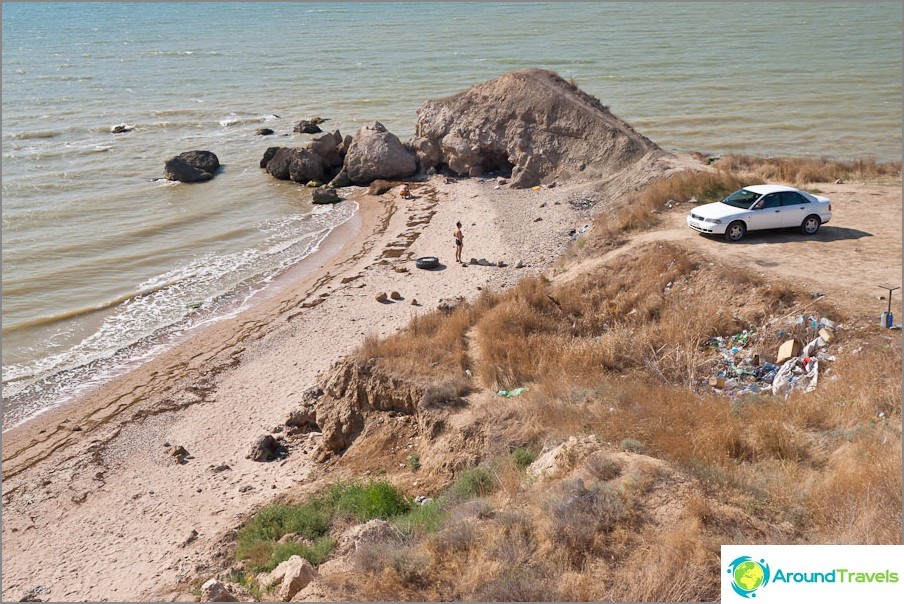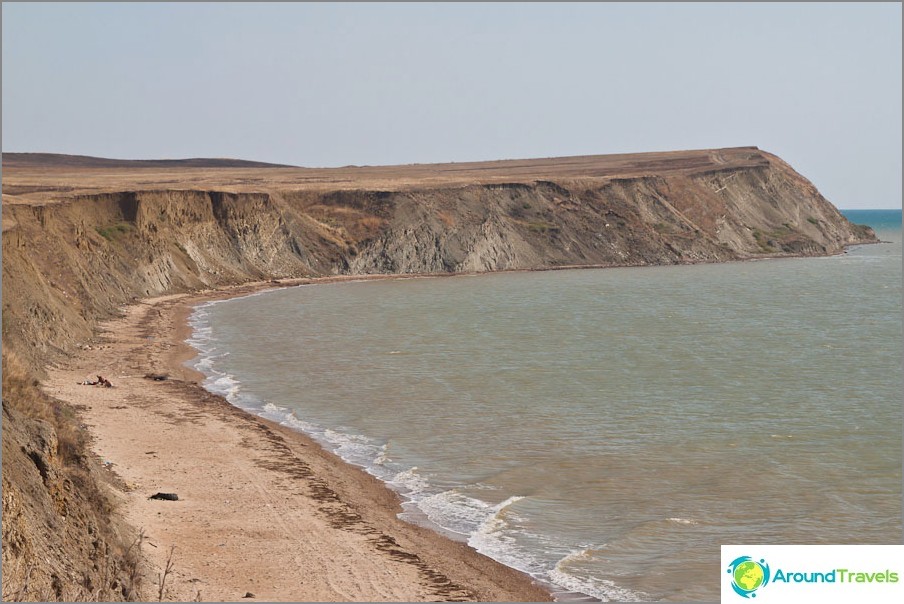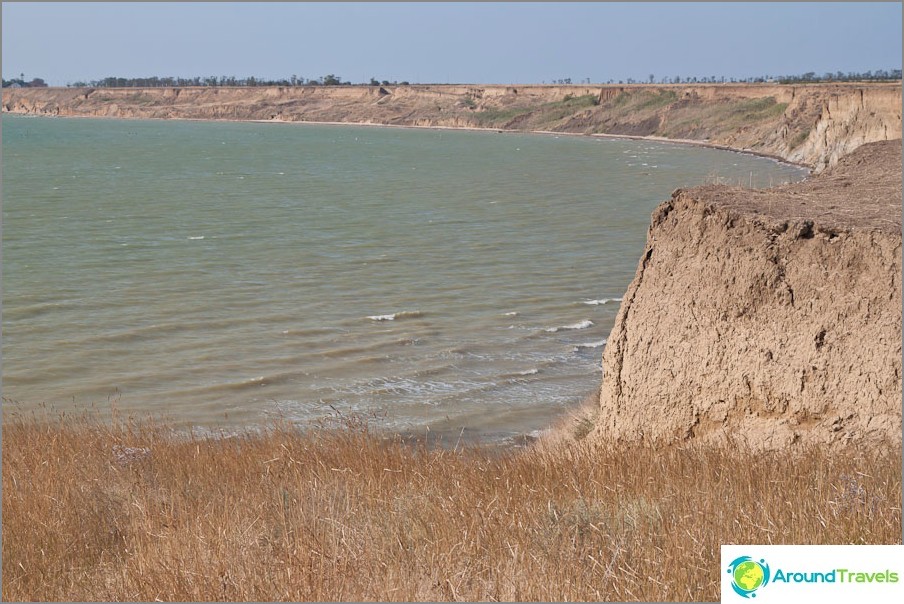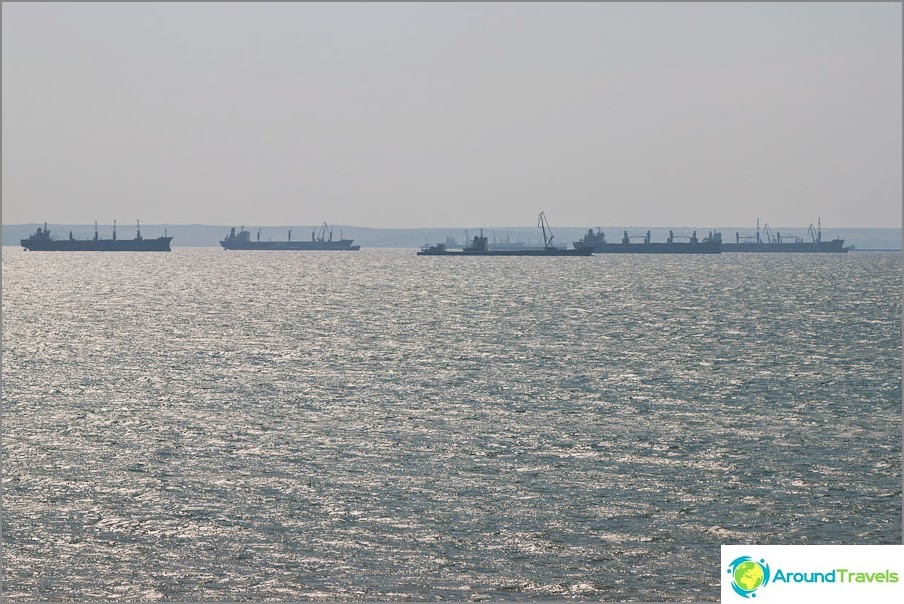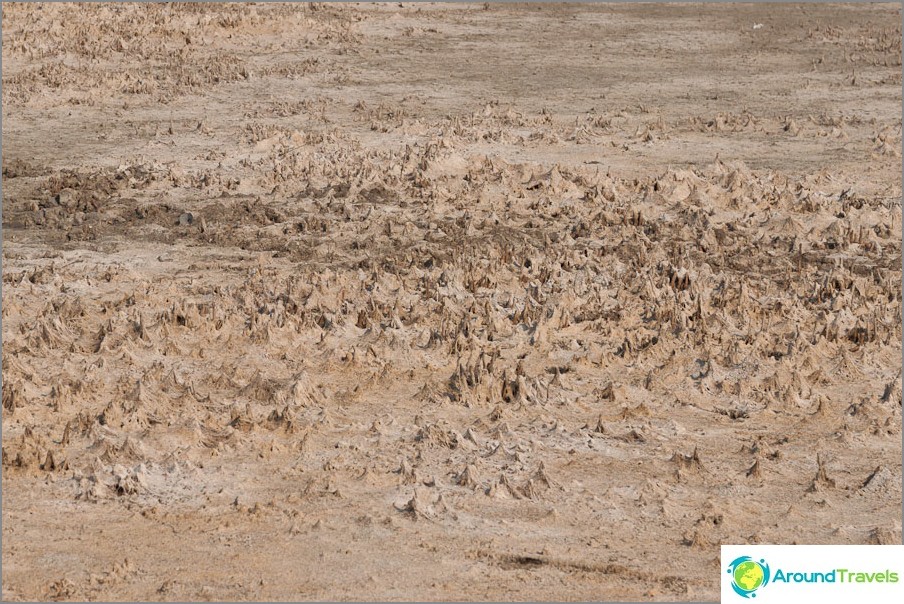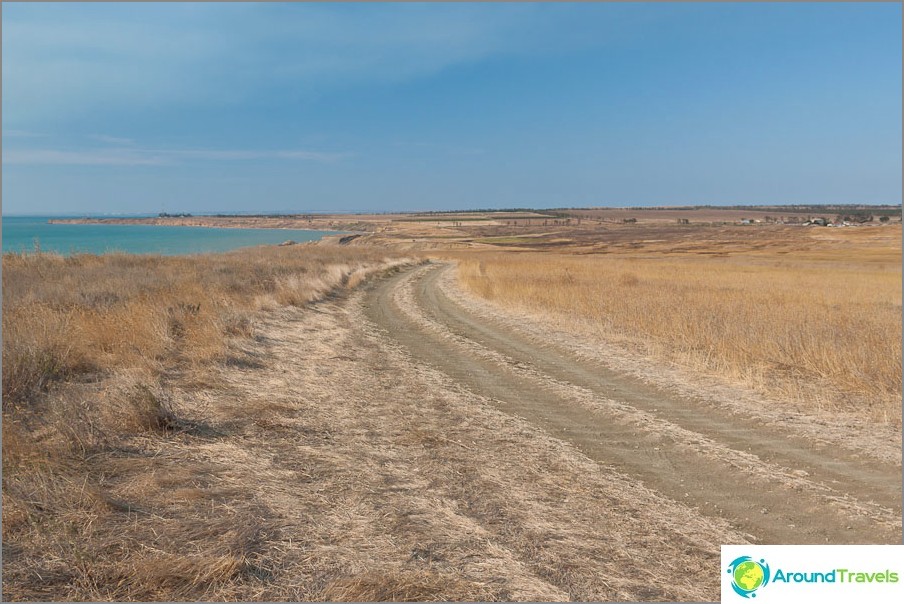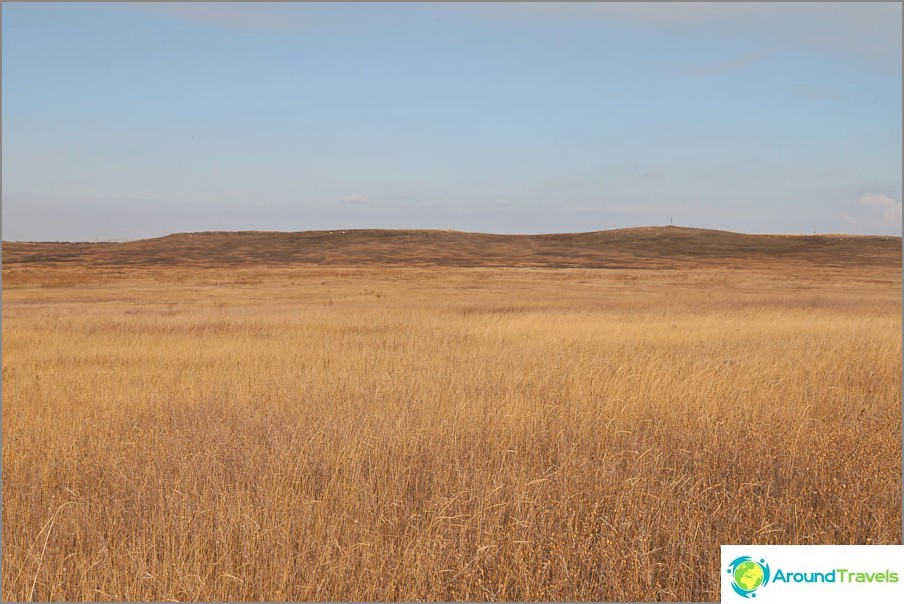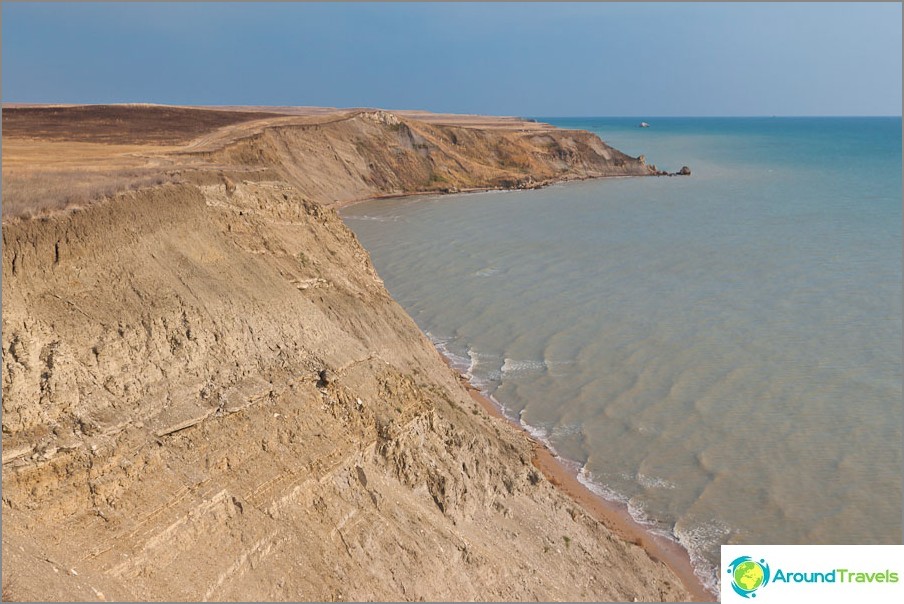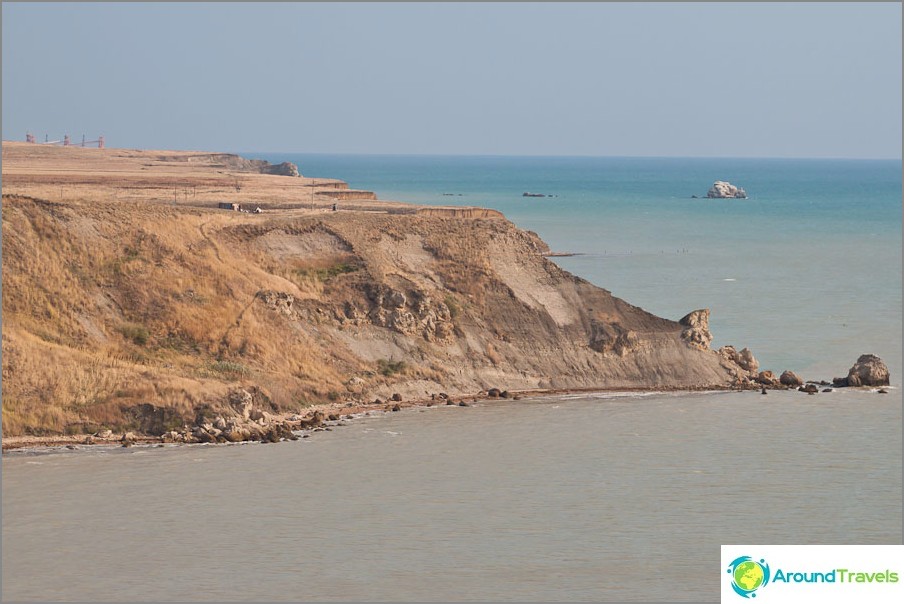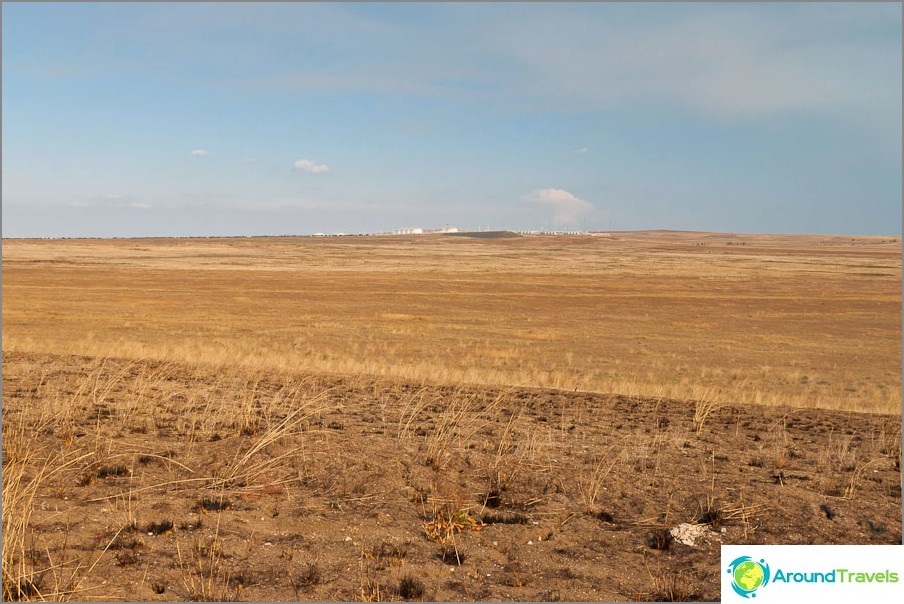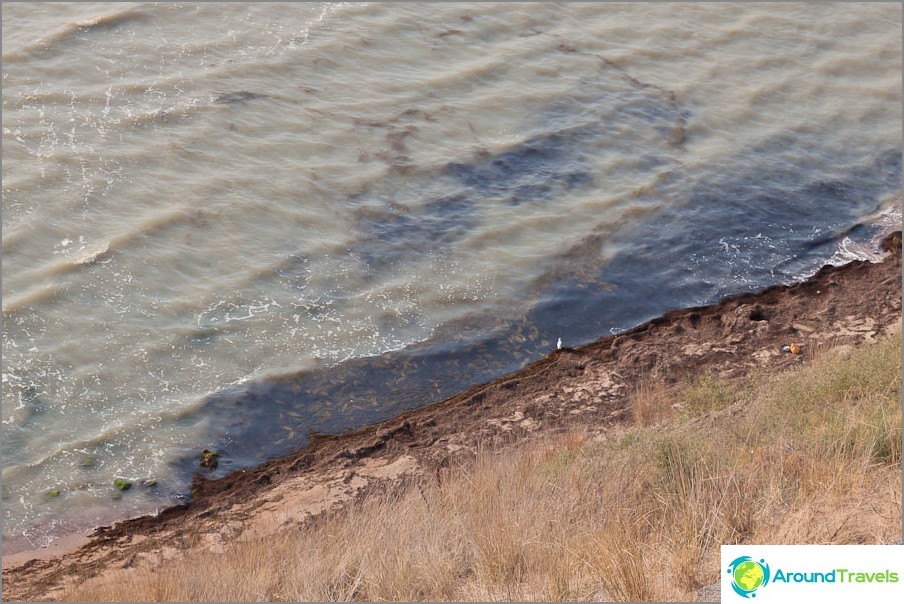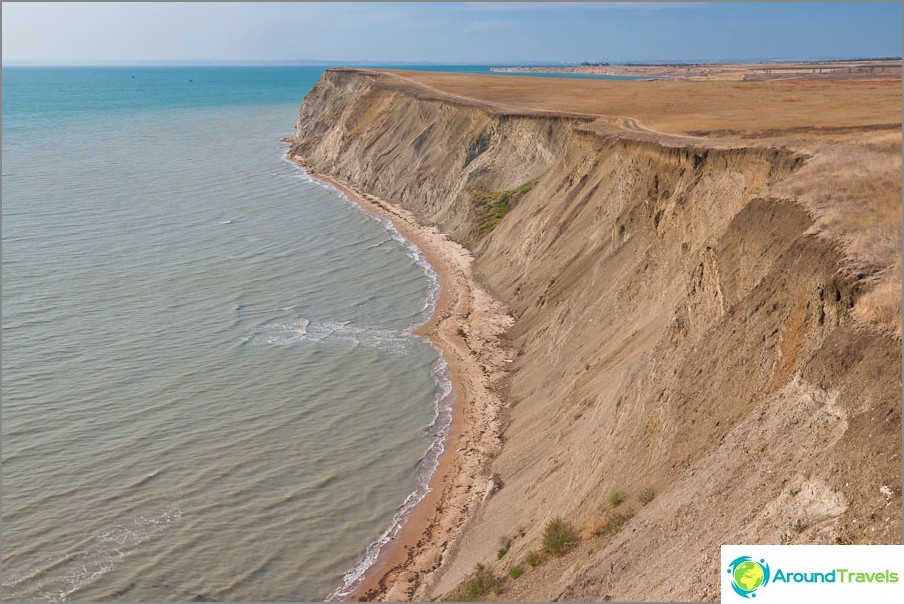 For a couple of hours from civilization, we met onlysomeone left a white BMW and the remains of a burned-down carriage on an abandoned plot of land. It was as if the aliens were all kidnapped, or they all became extinct from the swine flu. If we add a little red to these autumn-yellow colors, then Martian landscapes are clearly not our planet. We would have spacesuits for greater persuasiveness. The feeling of unreality did not leave us for a minute. I still remember these places, do not let go. And why don't people go there to rest? Or is it because there is no season? A few kilometers of deserted beaches is the most for a wild holiday in silence and alone with yourself. Although, of course, if we are talking about a beach holiday, the sea is completely different here.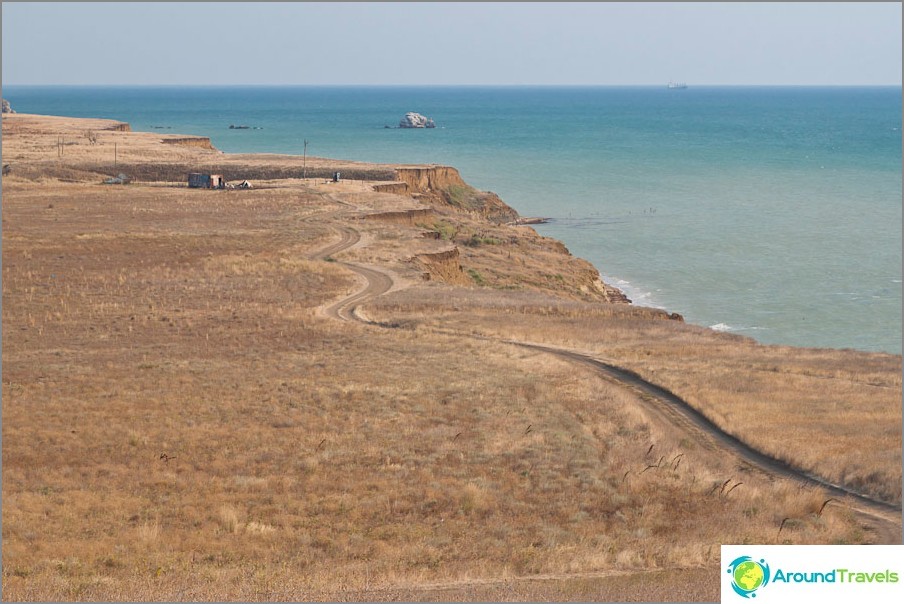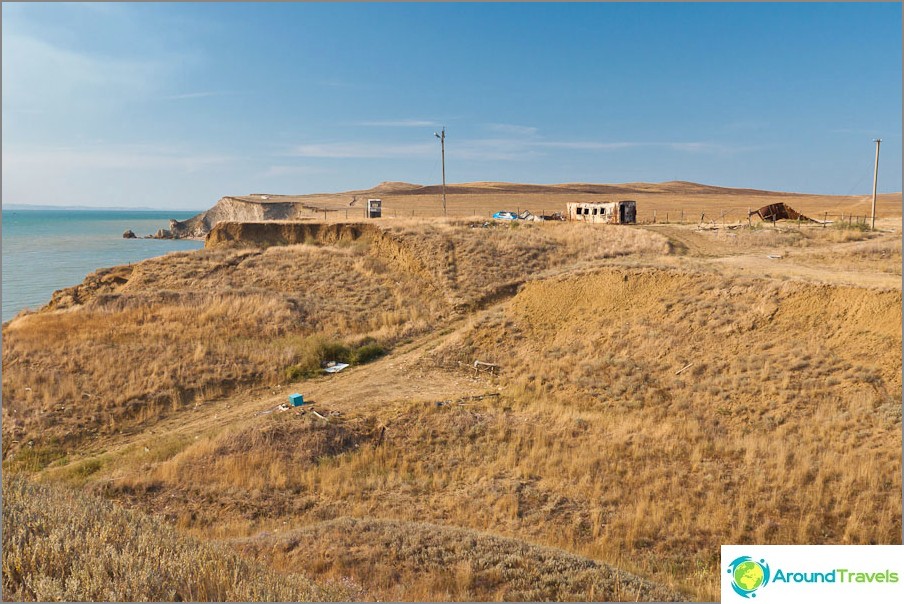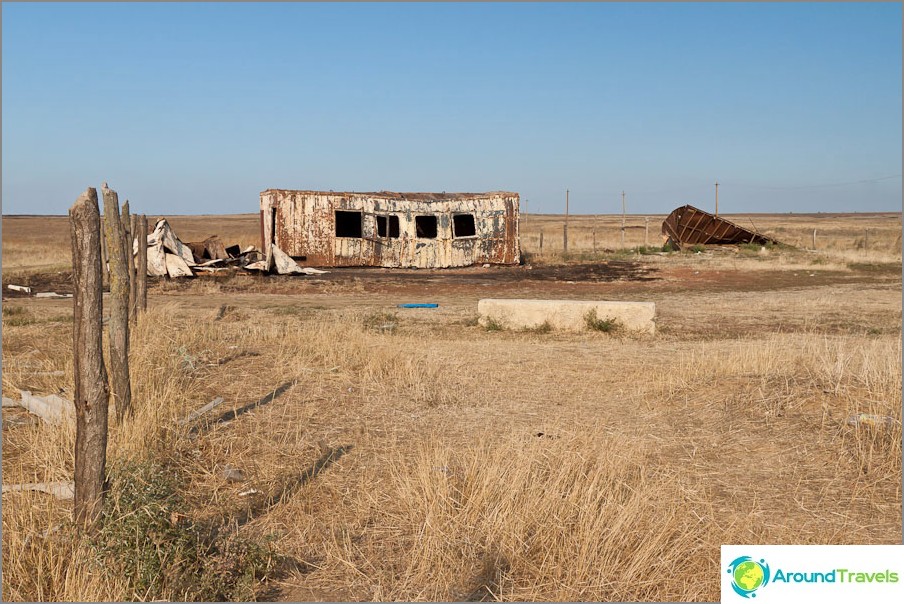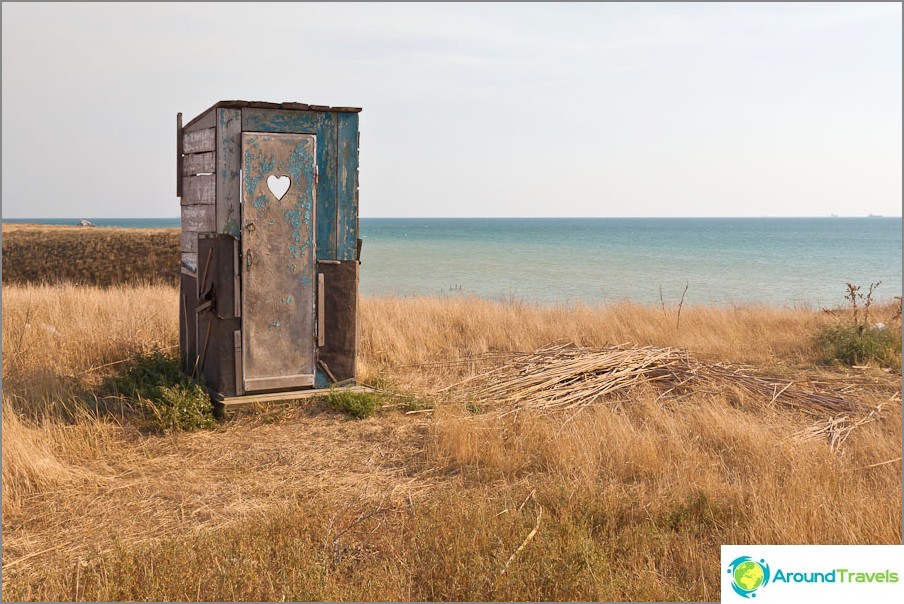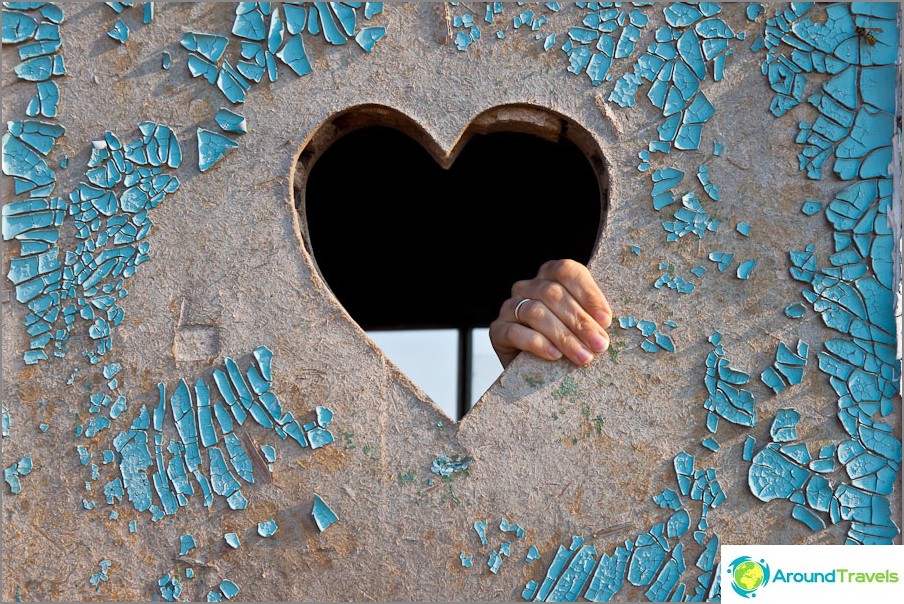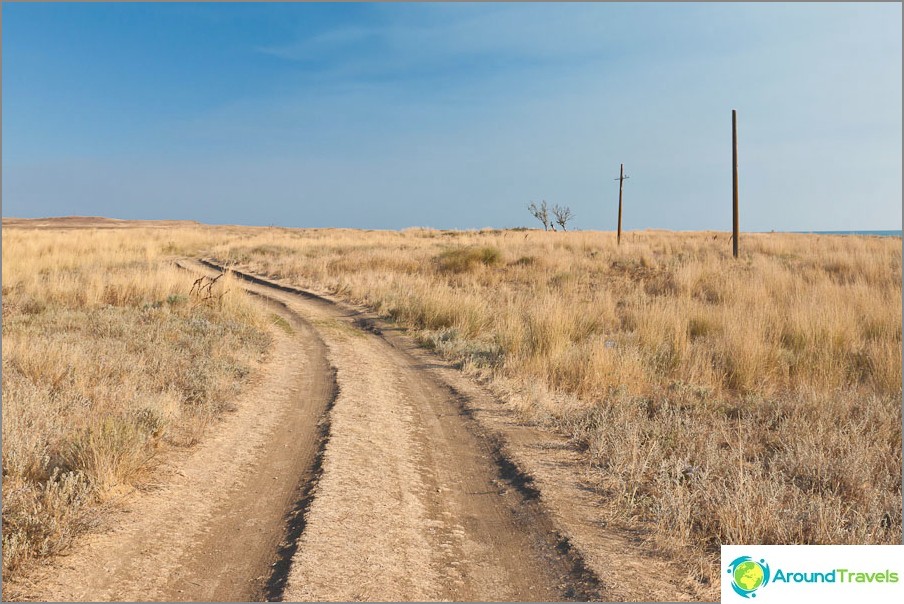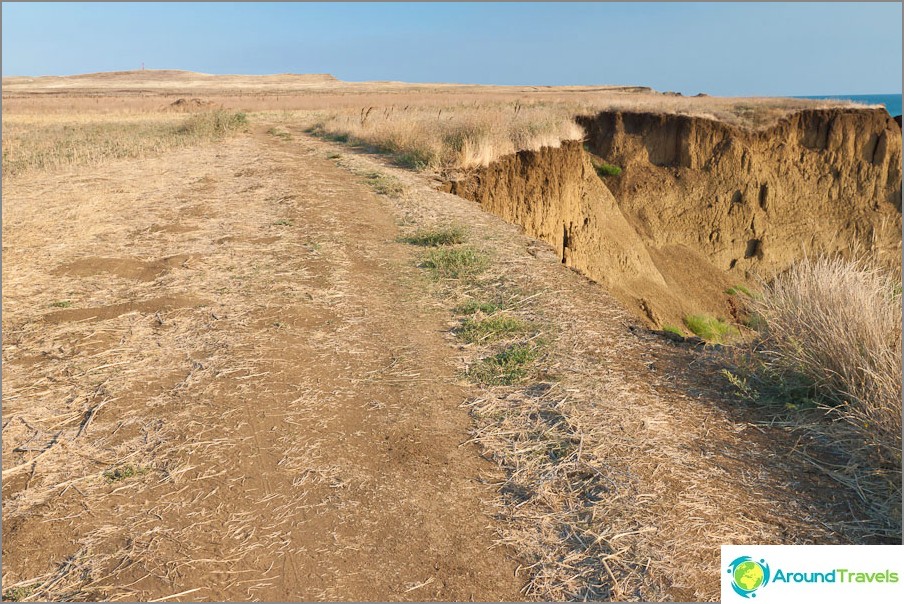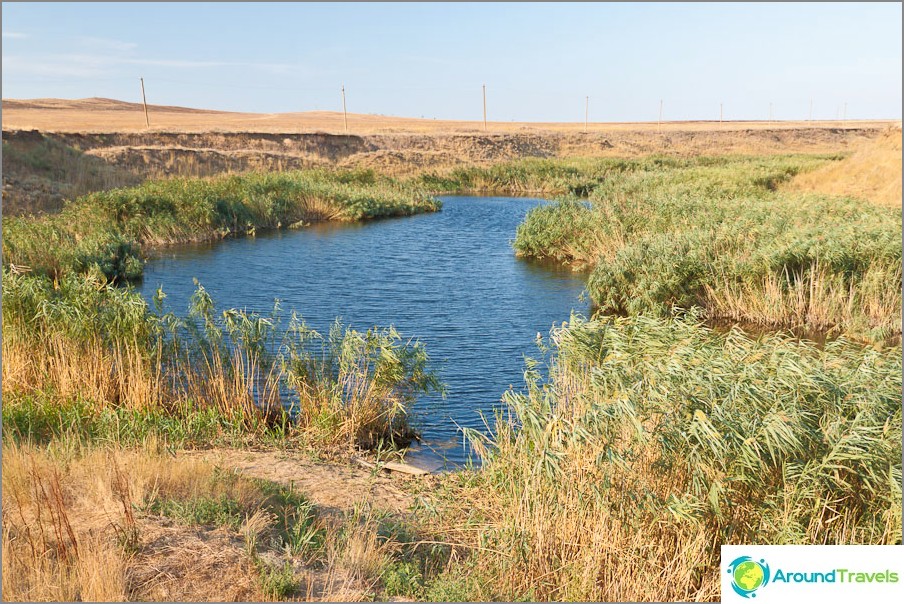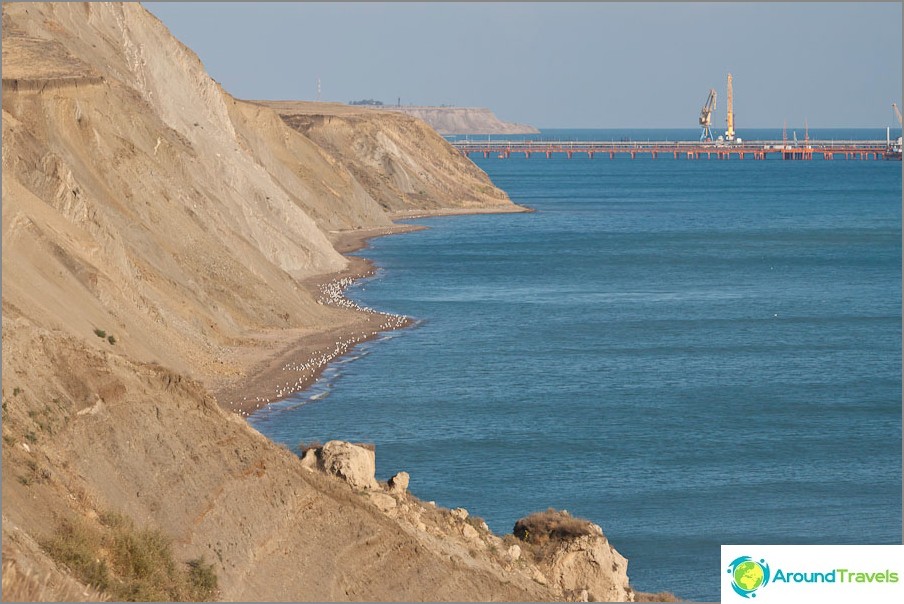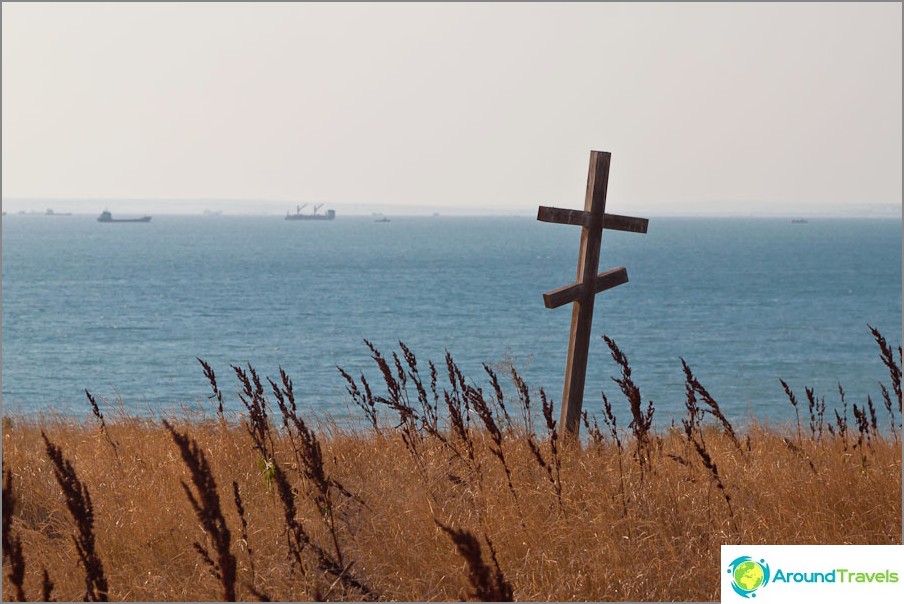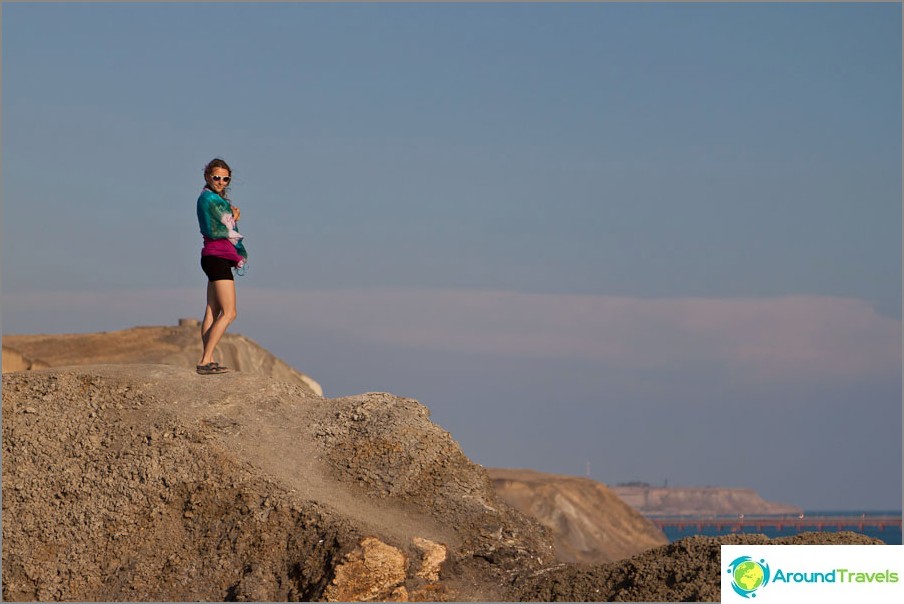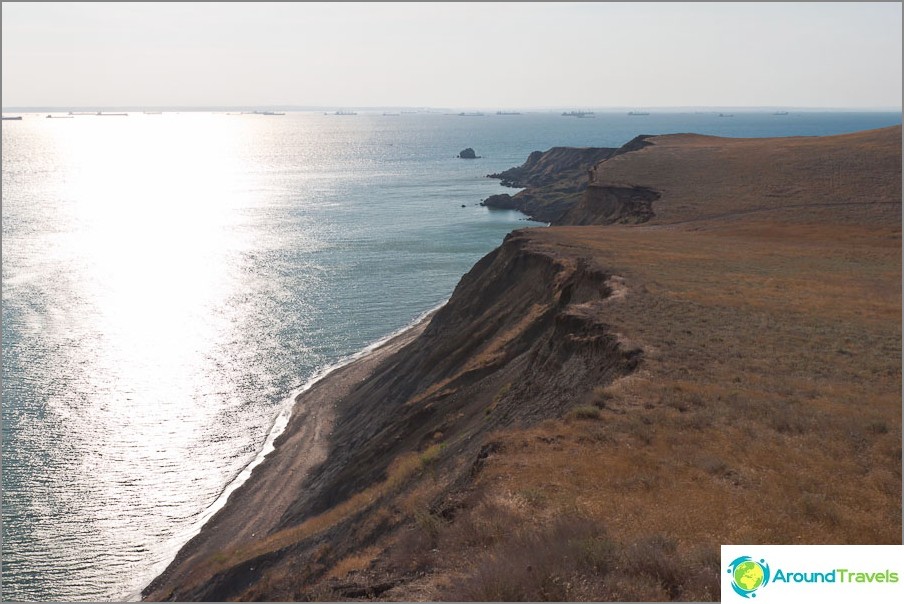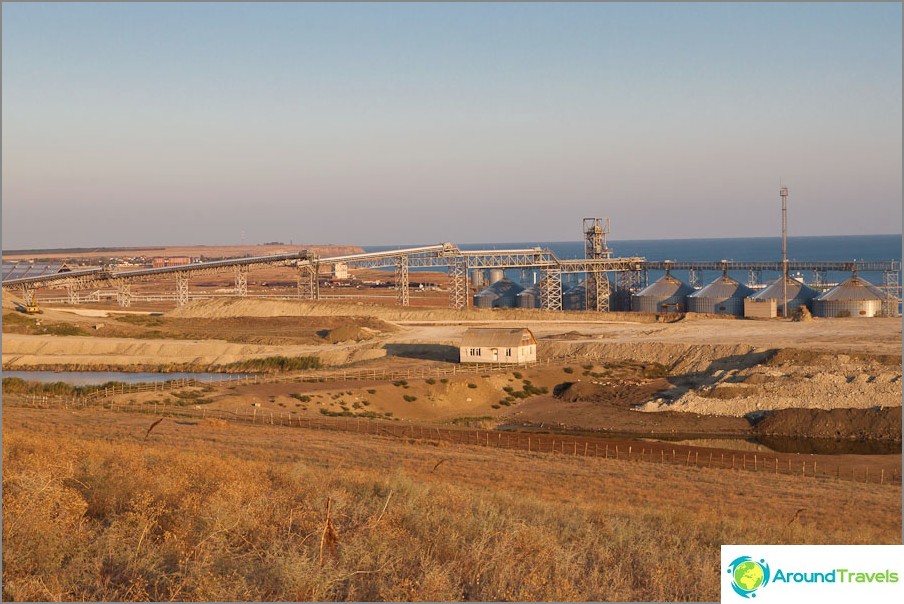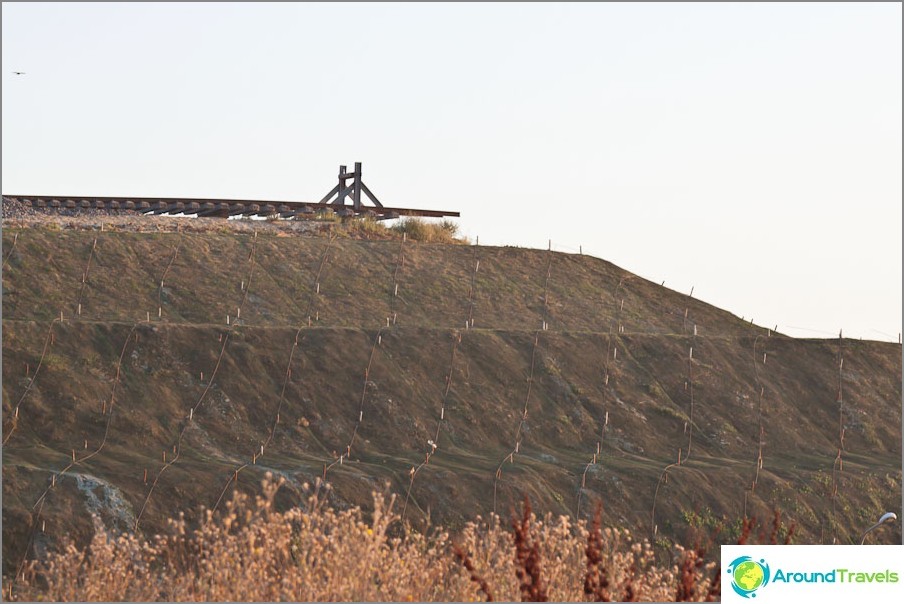 Artillery fort
The apogee of our space trip wasfinding an abandoned military base. Fantasy could still draw a lot of things, but we just returned to reality and climbed the long corridors, rooms and bunkers, which, by the way, were underground. There was a feeling that all this was not just abandoned, but also repeatedly blown up. Later I read that these were the ruins of an artillery fort. In 1943-1944 there was a battery number 743 and defended the Kerch coast from the fascist invaders.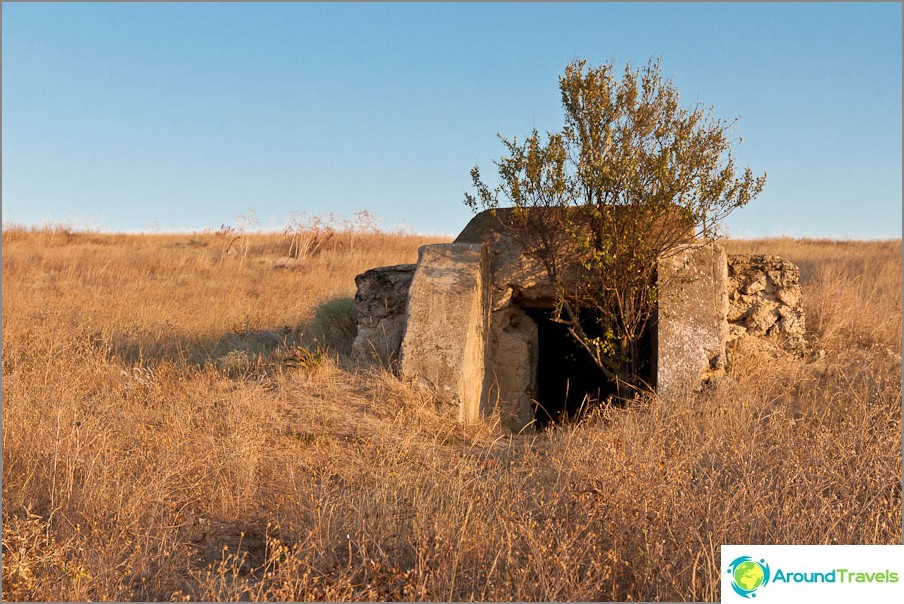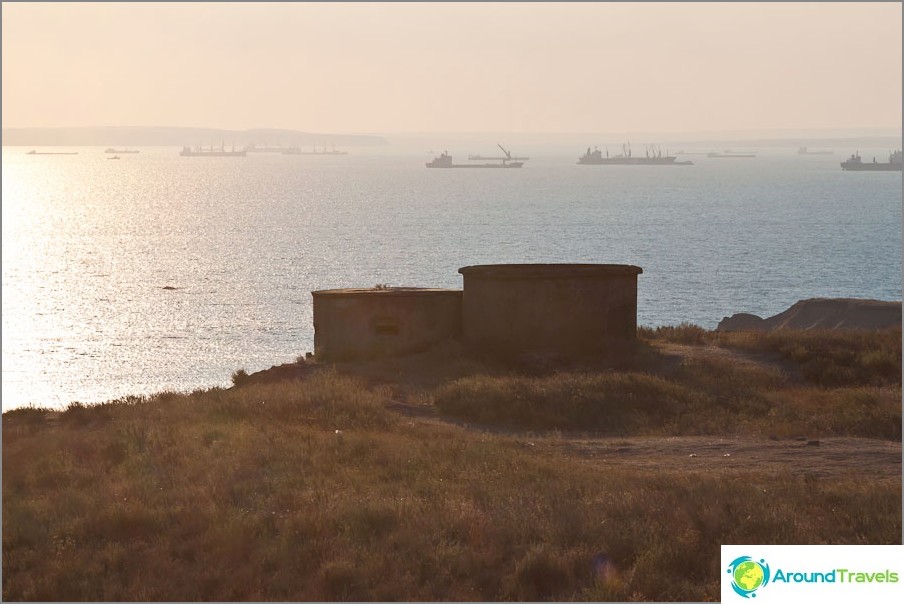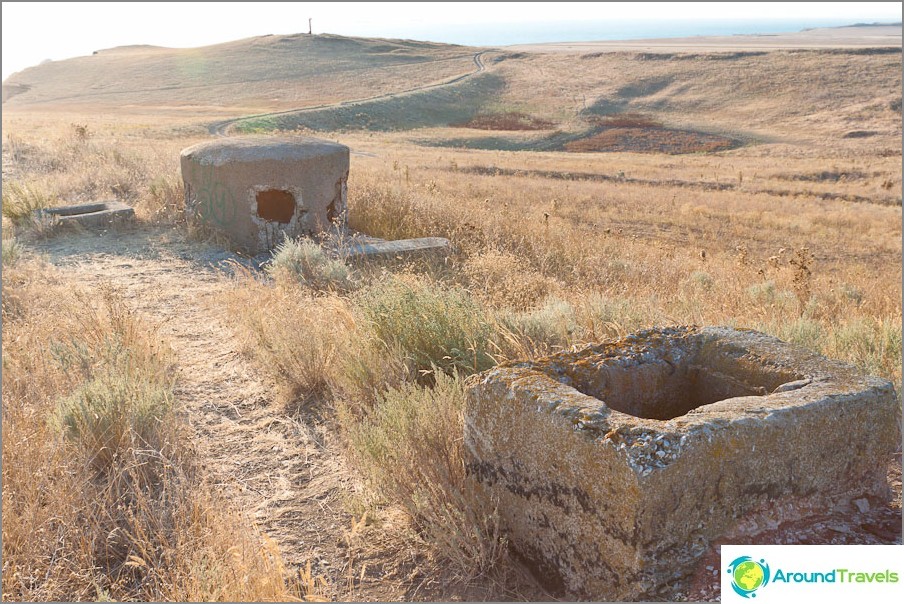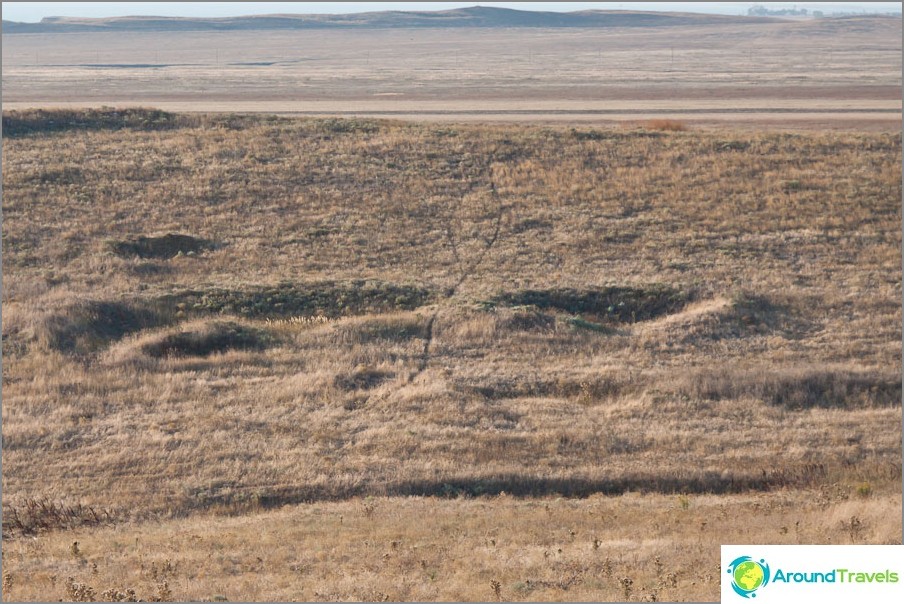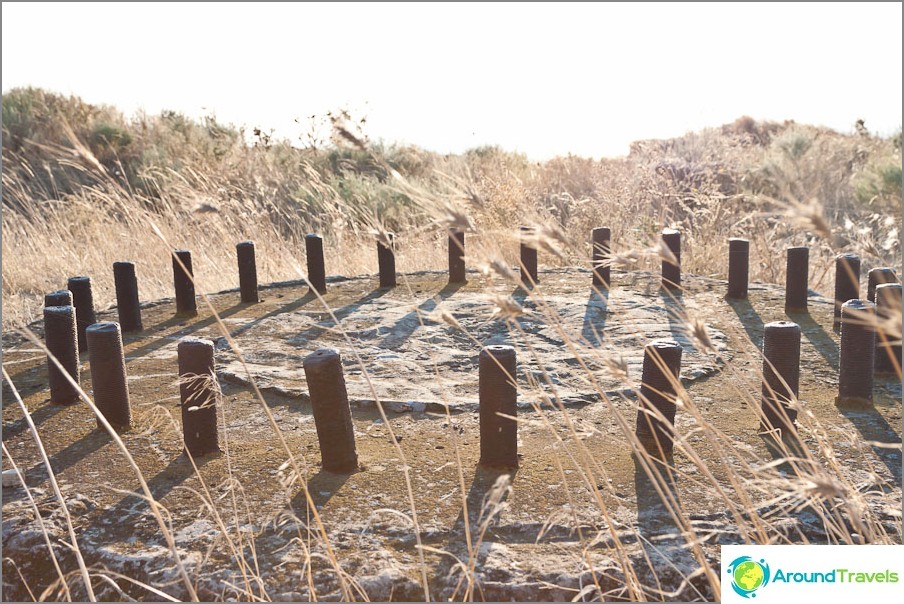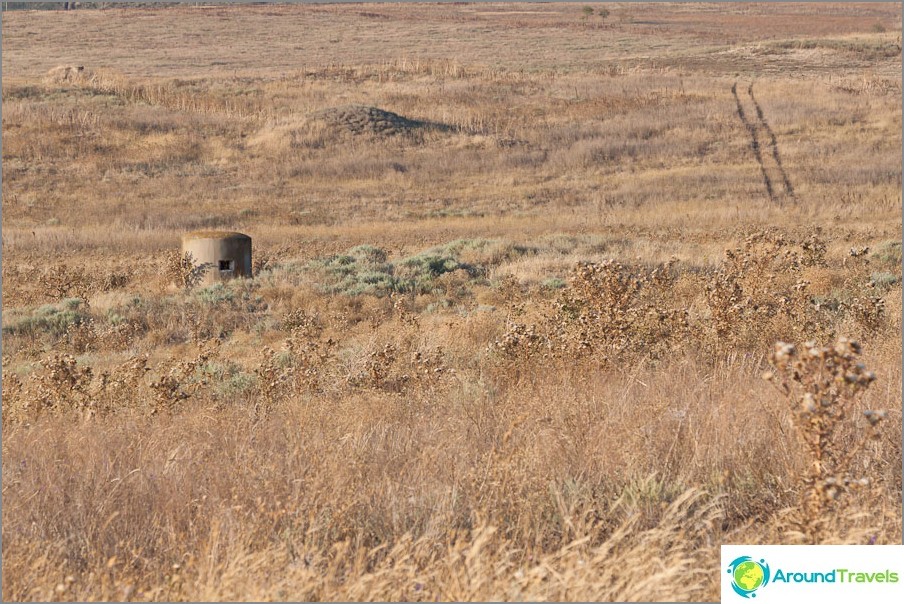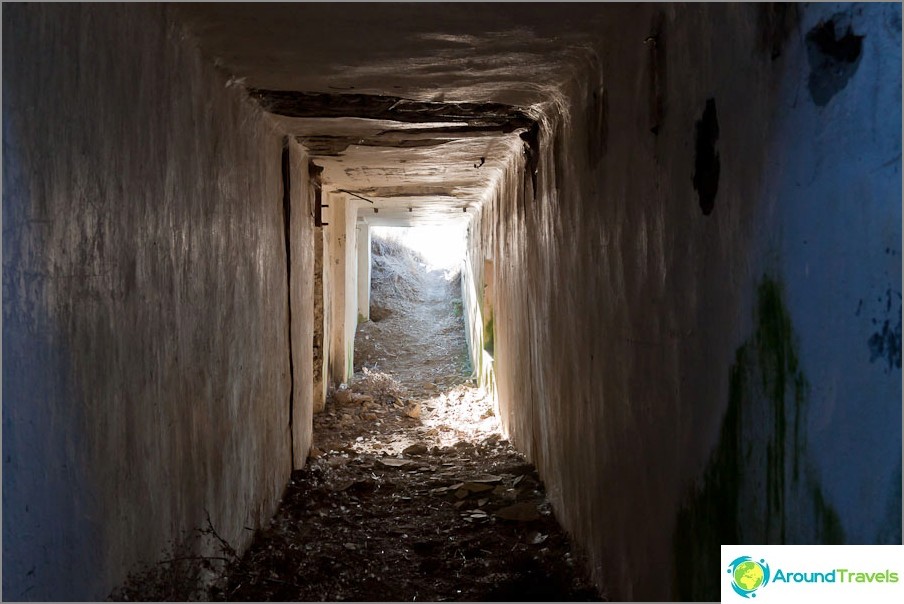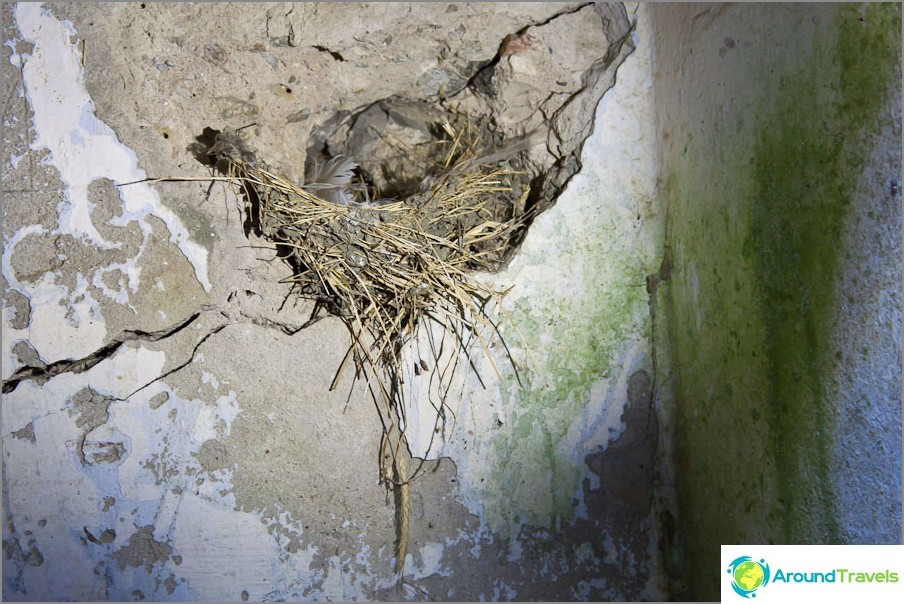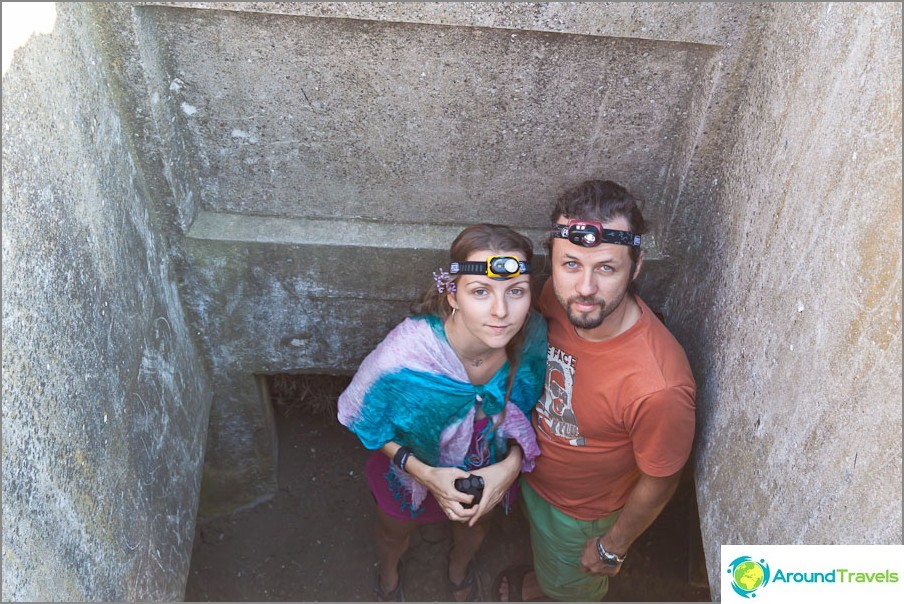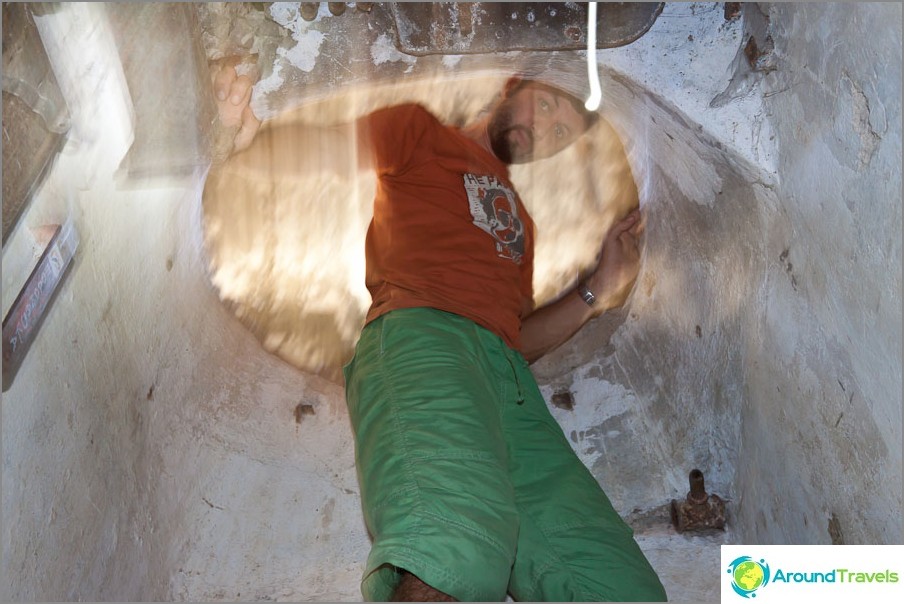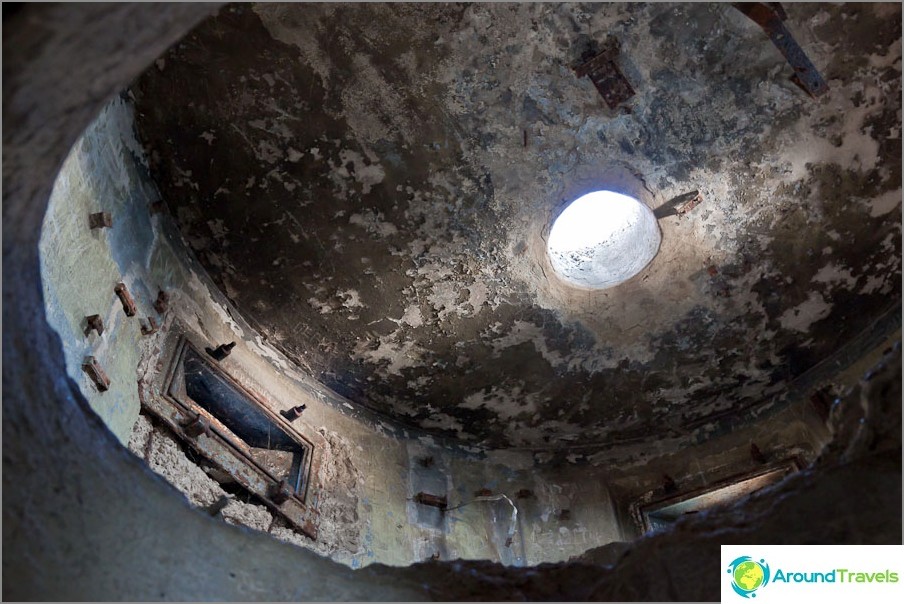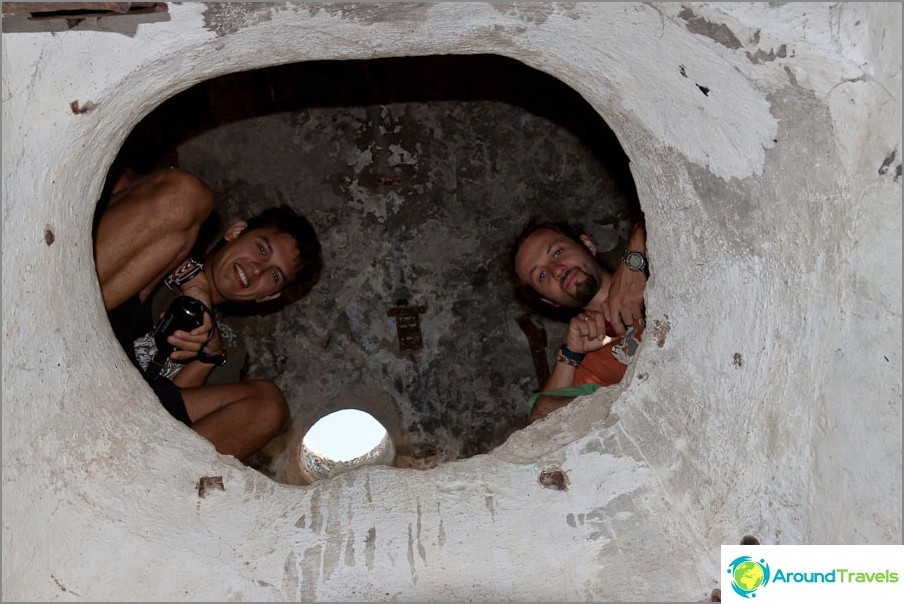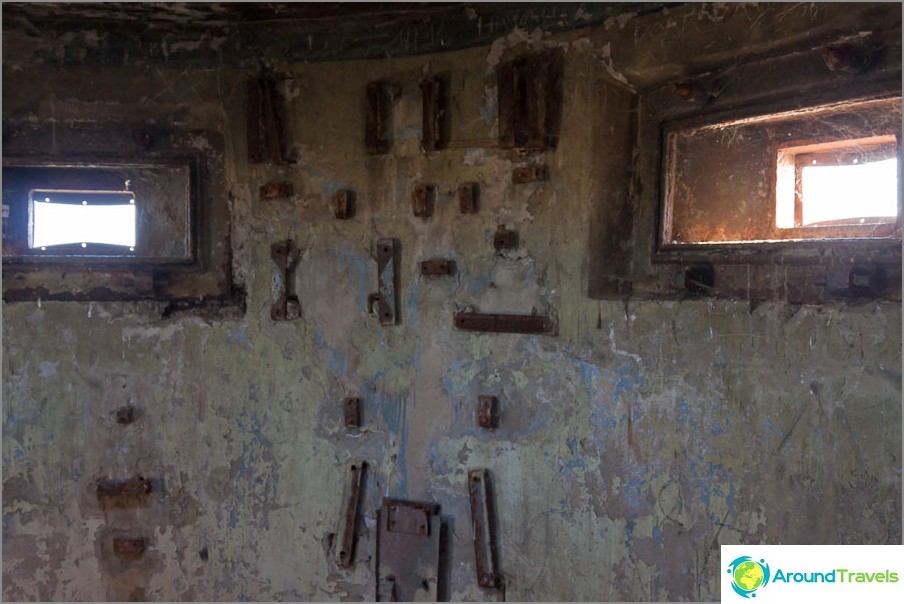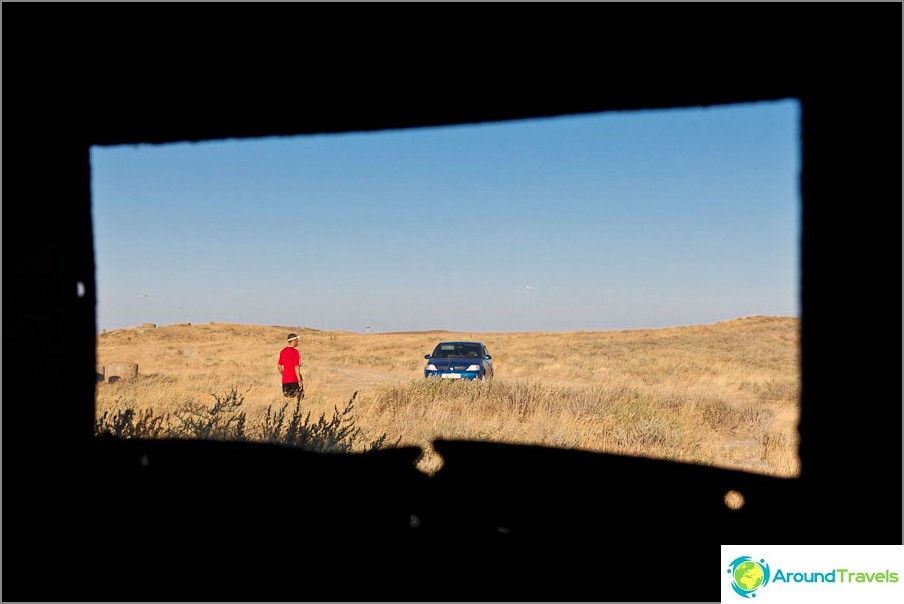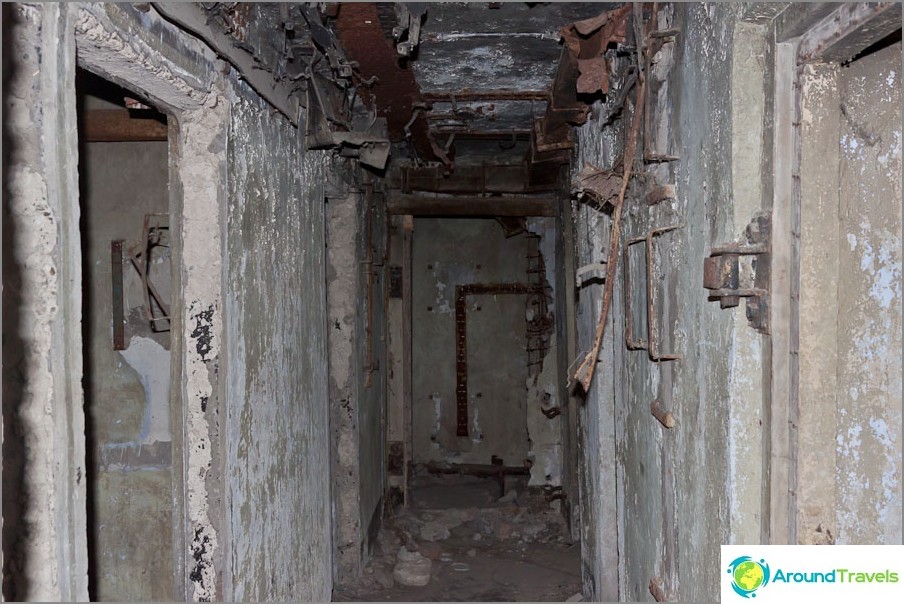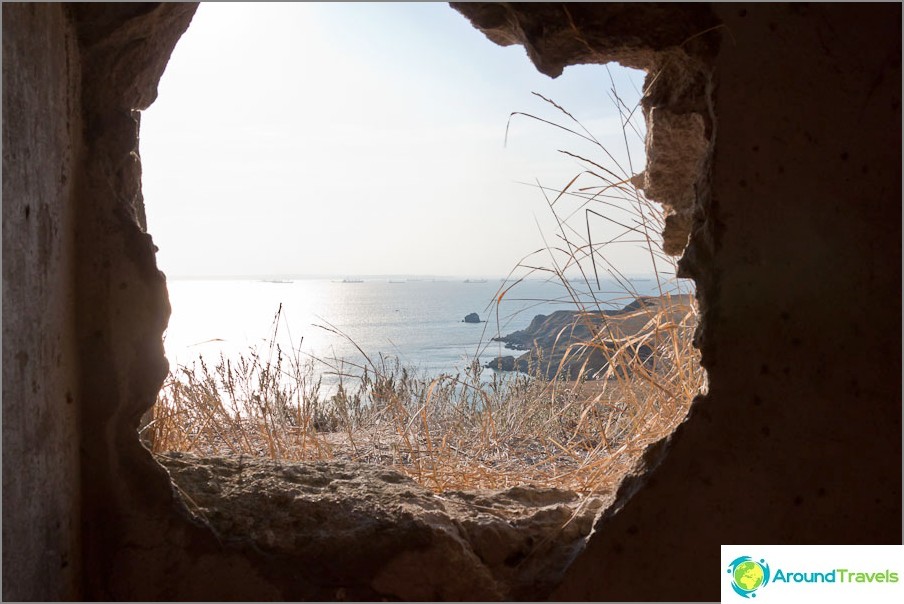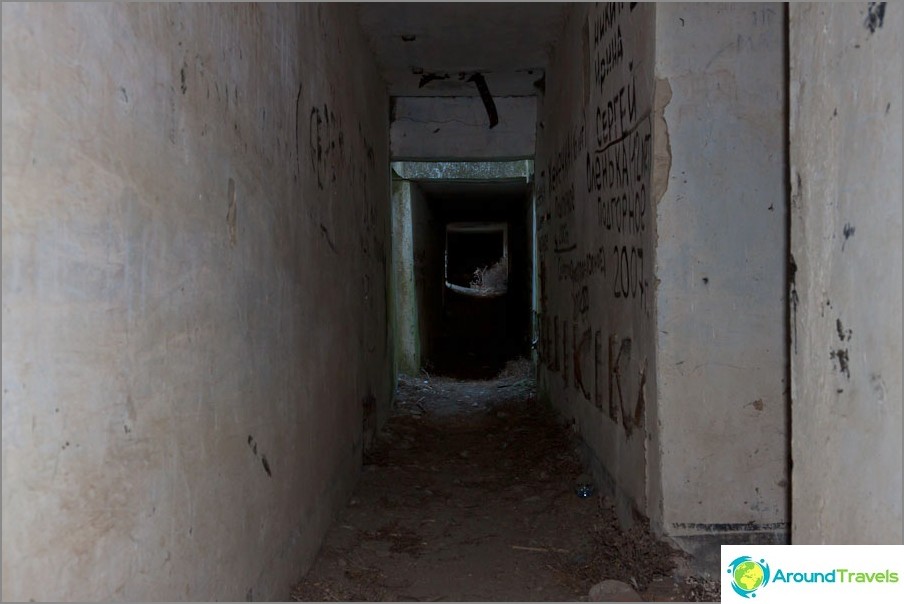 I do not know how much more the fort will stand there, sinceit is almost on a cliff, and is about to fall into the sea. However, this problem is relevant in general for the entire Taman Peninsula, since every year about a meter of the coast is eaten by the sea. Especially, this worries archaeologists, since not long ago the remains of an ancient settlement (3 thousand BC) were found near the village of Veselovka, and they will soon go under water, as happened with the Greek city of Korokondamm a couple of thousand years ago.
So for lovers of ruins, and unique landscapes, I recommend to think about rest on the Taman Peninsula now, but you never know, the sea is not joking.
How to get
The easiest way to get there is by car, for it's far away. Continue along the coast from Cape Tuzla to Cape Panagia to the southeast. The easiest way to start the road is from Taman and further either on the map, on a whim, or on the navigator.