Cote d'Azur is an amazing place in France, whereVisitors will have a rest in Italian style, as many French resort towns are located near the border with Italy. A characteristic feature of such resorts is a mild climate, the absence of cloudy weather, and protection from all sides by the majestic coastal Alps. Vacationers can indulge in excellent rest, contemplating the picturesque mountain peaks bathed in the sun and swimming in the clear blue sea.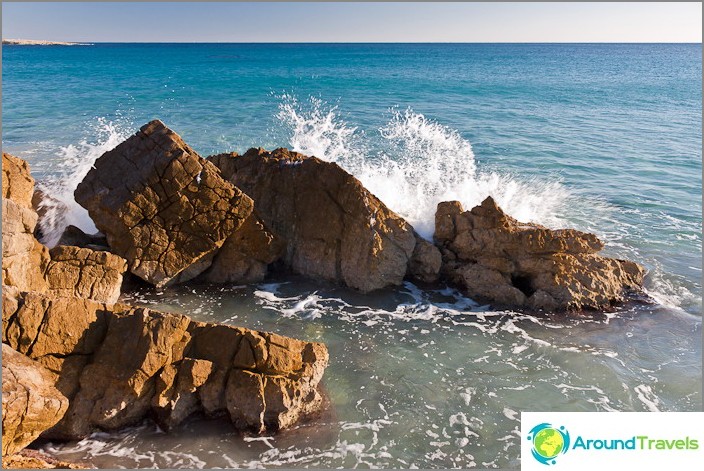 One of these resorts Cote d'Azur -the city of Menton, which is not accidentally called the French citrus capital. The resort town is surrounded by southern gardens, plantations of lemons, oranges and tangerines, the tourist has the impression that he moves in southern Italy. Natural orange juice can be ordered in every cafe or bar, it is made from fresh fruit in the presence of tourists. The town is not only the kingdom of southern fruits, but also a kind of textbook on architecture. The presence of old and modern buildings erected in various architectural styles, countless architectural monuments, Parc de Colombières, the old port, a huge monumental staircase make the town unique.
While walking around Menton, it's worth going toThe baroque church of San Michel, located in the old quarter, its main "highlight" - the emblem of the Grimaldi family, laid out of mosaics in the churchyard. Next - the Chapel of Mercy and the Chapel of the Immaculate Conception, the main Catholic church, where the painting "The Adoration of the Shepherds", written by Orazio Ferrari, is located. From the temple, like radii, narrow streets diverge from the medieval era. You can go to the Jean Cocteau Museum or to the Museum of the Prehistoric Era, view modern paintings in urban art galleries.
Another city of the Cote d'Azur Antibes will offer visitors other museums and architecture, but the rest will also take place in the Italian manner, under the bright southern sun.
Resorts of the azure coast of France, combiningFrench and Italian customs both in architecture and in national cuisine are attractive not only in summer. They are waiting for guests to celebrate the New Year, and the Lemon Festival, which is given two weeks of February, when cities are flooded with giants on stilts, roving acrobats, people whose faces are hidden under color and traditional masks.
Life hacking 1 - how to buy a good insurance

Choosing insurance is now unrealistically difficult, so to help all travelers, I compile a rating. To do this, I constantly monitor forums, study insurance contracts and use insurance by myself.

Life hacking 2 - how to find a hotel 20% cheaper

First, choose a hotel on Booking. They have a good offer base, but the prices are NOT the best! The same hotel can often be found 20% cheaper in other systems through the RoomGuru service.

Discount hotels