From our first trip to Thailand, we liked Thai foodso when we were going here this time, wethey were supposed to eat again in a cafe and save themselves time for washing dishes and cooking. Actually, living for half a month on Samui confirmed our intentions, because there is really no time to cook. But, we did not at all provide for such a feature of our family, which was not in our last winter - Egor
Now we can not go to the usual Thai cafe,because there you do not crawl because of dirt, or because there is simply nowhere. Well, and I am silent already about the fact that there is nothing to occupy the child too. That is why we now take food away (take away), or go to the children's cafe Mickey-Mickey, which is 10 minutes away from us.
Kids cafe on Samui Mickey-Mickey
In fact, we still eat at the Tesco food court.or Big C, but usually it's a solid hassle. So this children's cafe was just a salvation. Although you still have to take turns, because a person cannot be one minute.
So, what is so good about it:
- Very pleasant and cozy atmosphere, which is very pleasing to the eye. For us, this is a kind of comfort-color therapy.
- A large area for crawling compared to conventional cafes, clean floor, clean furniture and in general everything is clean. A second level cafe is located on the beach, where you can lie on the sand.
- The playground, which, however, until Yegor for the most part ignores, but still it is good that it exists.
- The machine in which you can ride it. Previously, she apparently traveled by herself, but that was during the time of the dinosaurs.
- Swing chair, where you can zazalipat some time.
Now what is not here:
- No cheap prices. But, it seems to me that in all civilized cafes the prices are about the same. For example, Padtai with seafood costs 120 baht (without 100 baht), and a shake is 60 baht.
- For some reason there is no baby food. Not to say that I specifically searched for it on the menu, but there is a fairly standard set of Thai and European dishes. On the other hand, I haven't seen any special baby food at all in Tae (except for purees and cereals in the supermarket).
- Fresh orange juice only.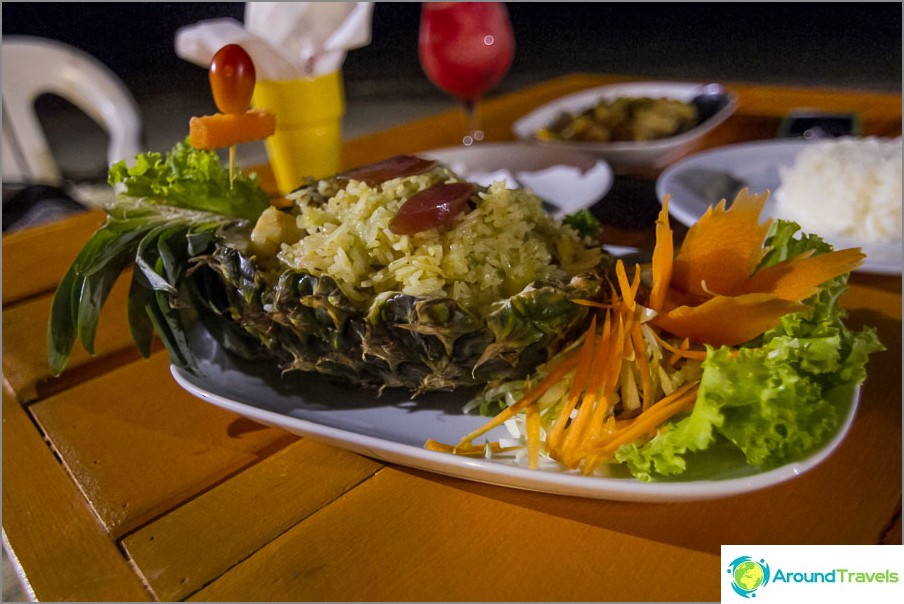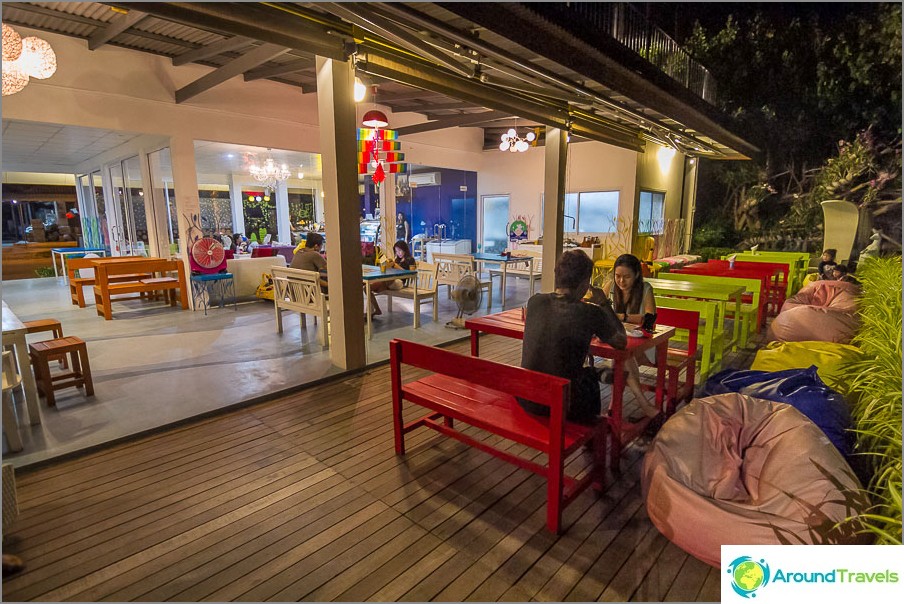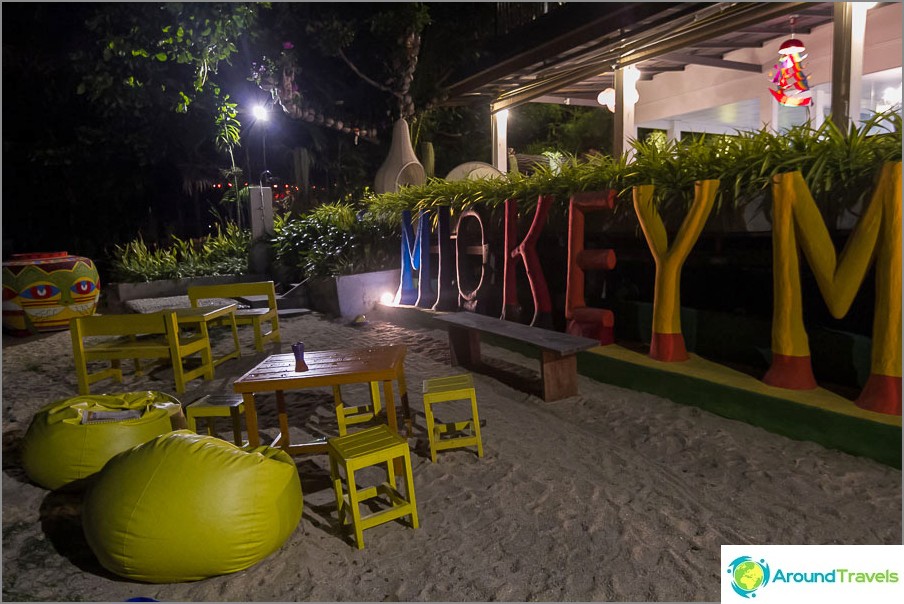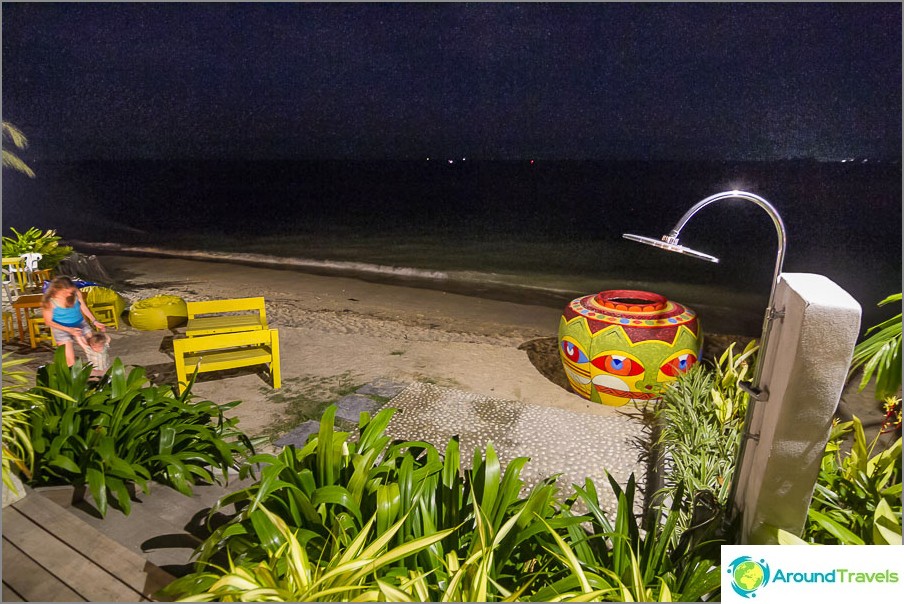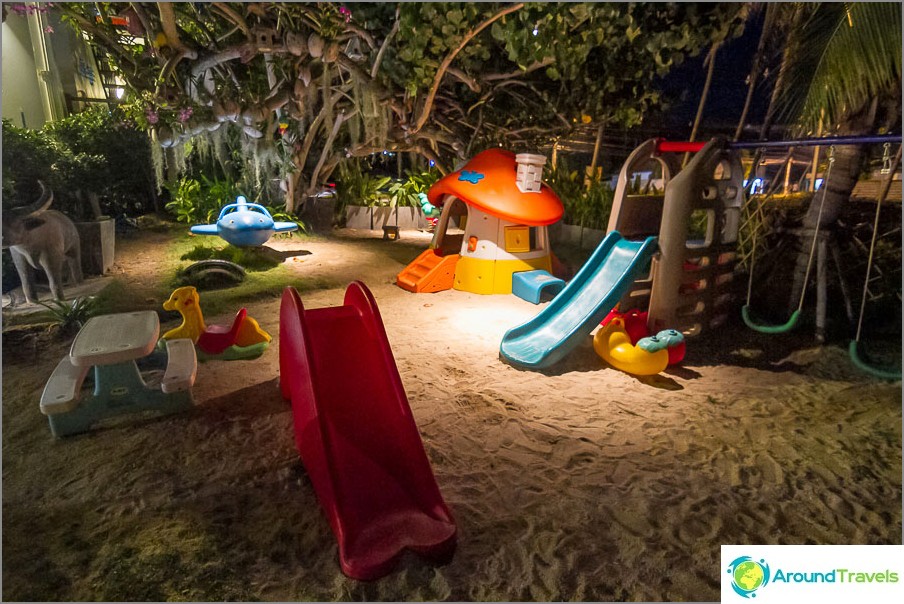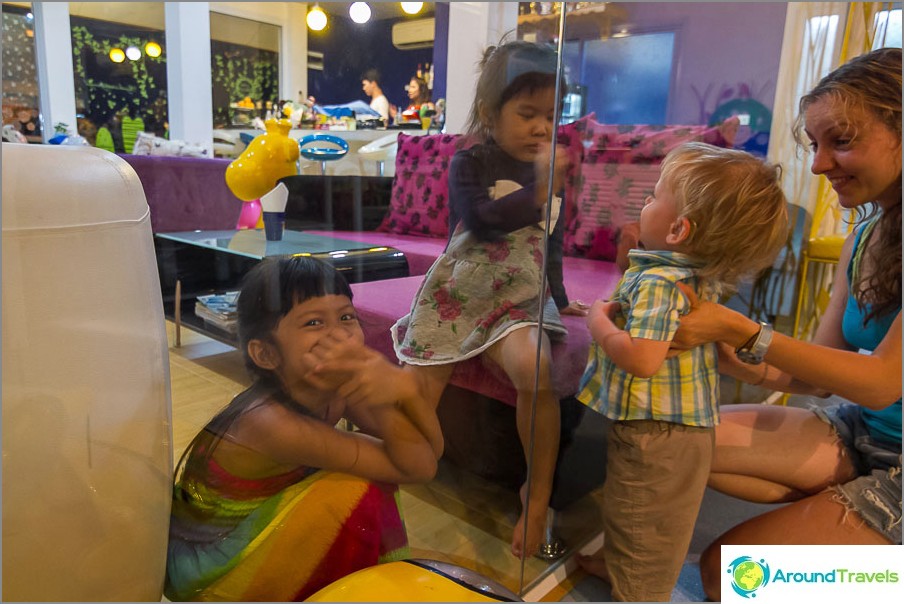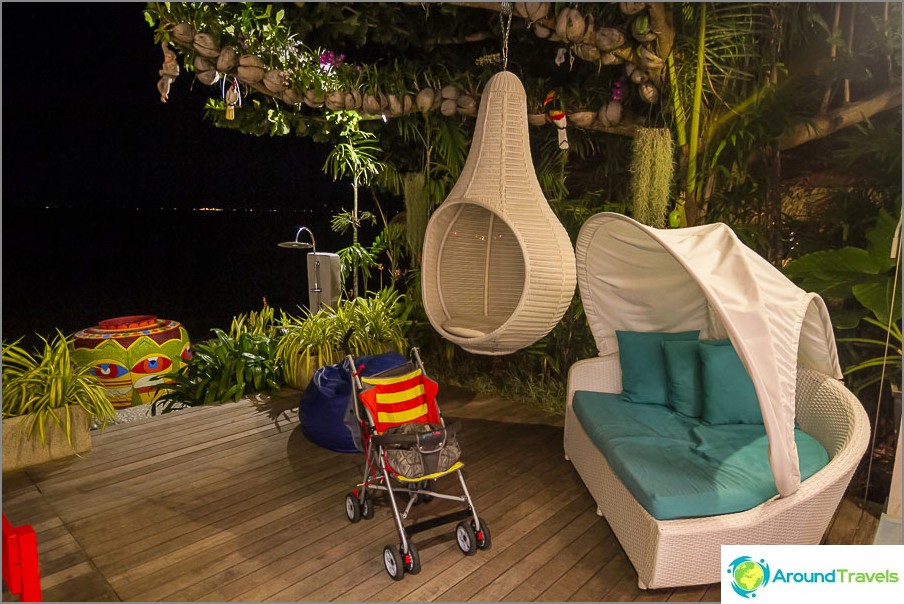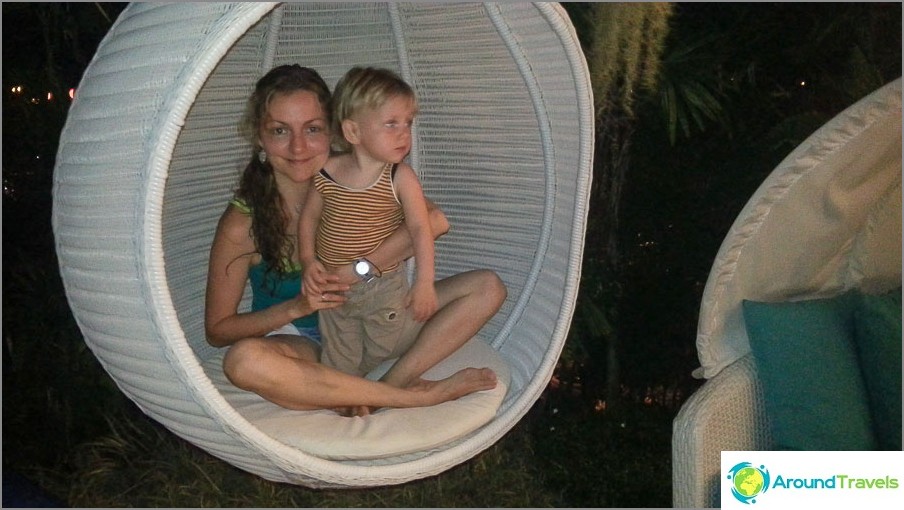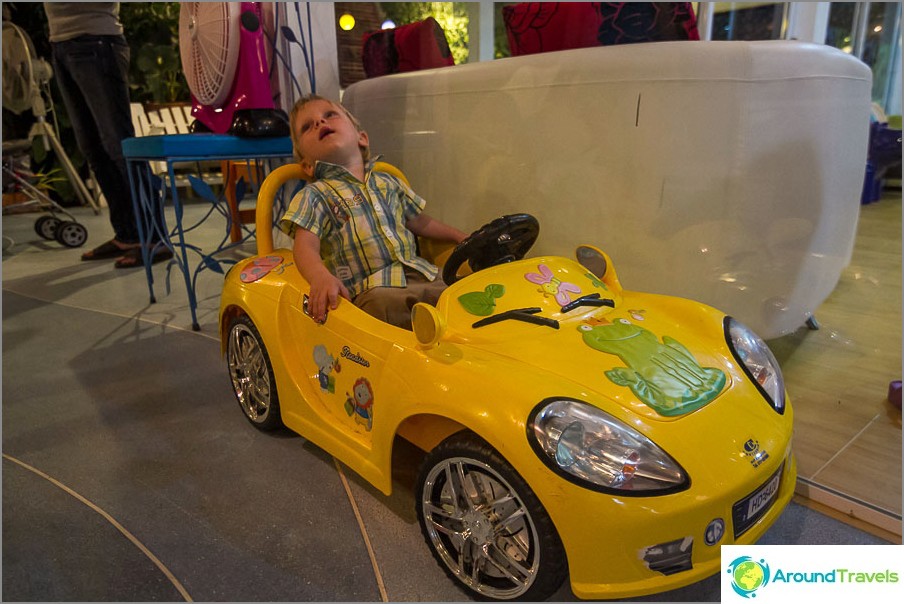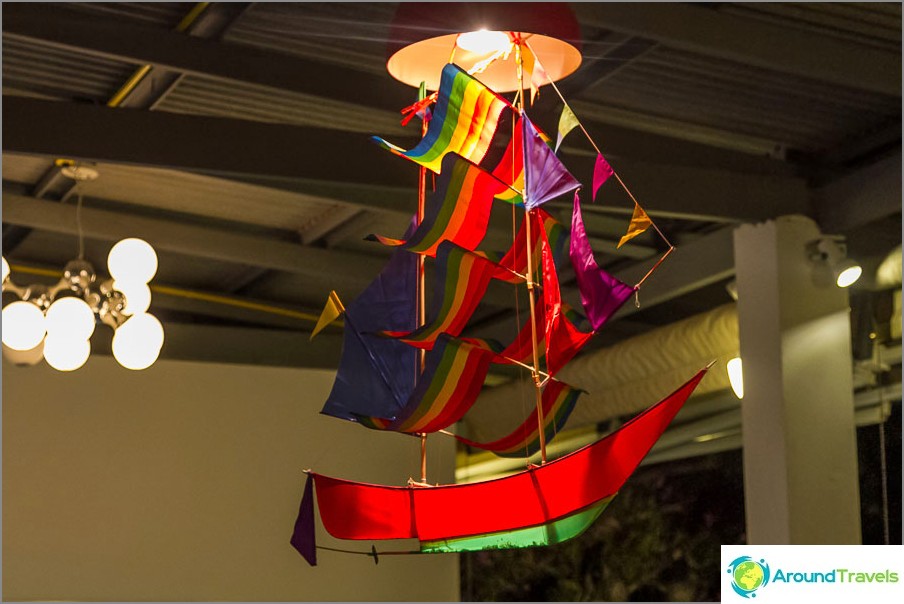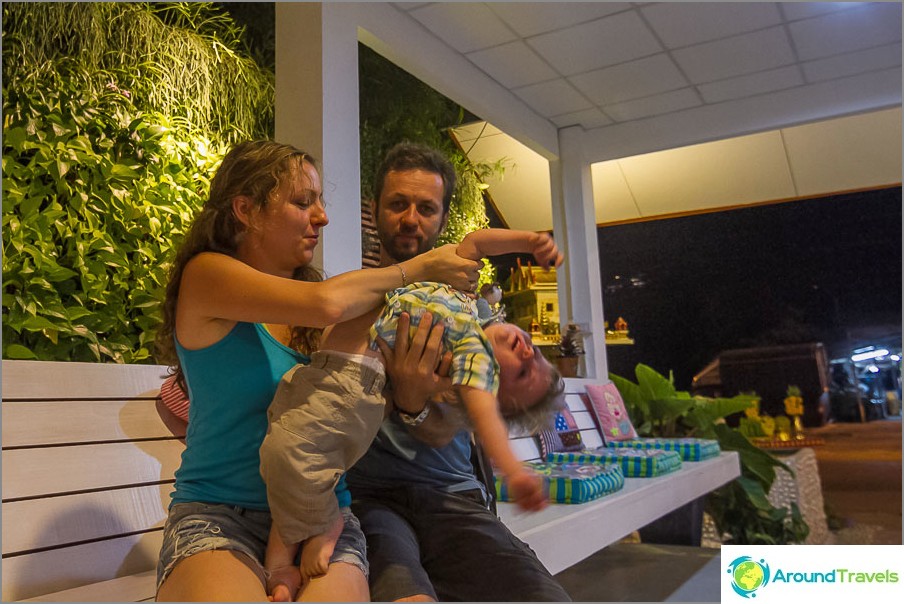 And since I mentioned food court here, Egor ortrying to get out of the sling, or from the pram, or from the shopping trolley, where we also plant it for a change. So eat is sheer torment. By the way, for older children in Tesco and Big S there are playgrounds where they can throw out some of their energy.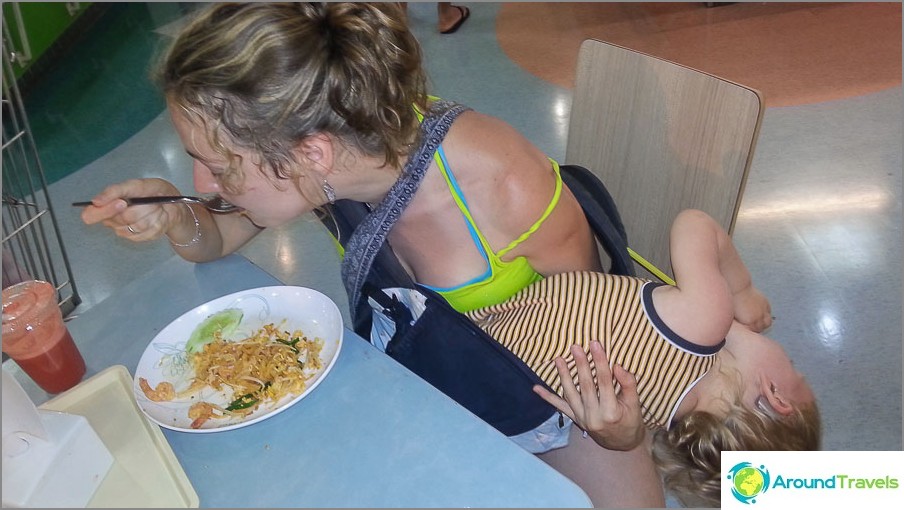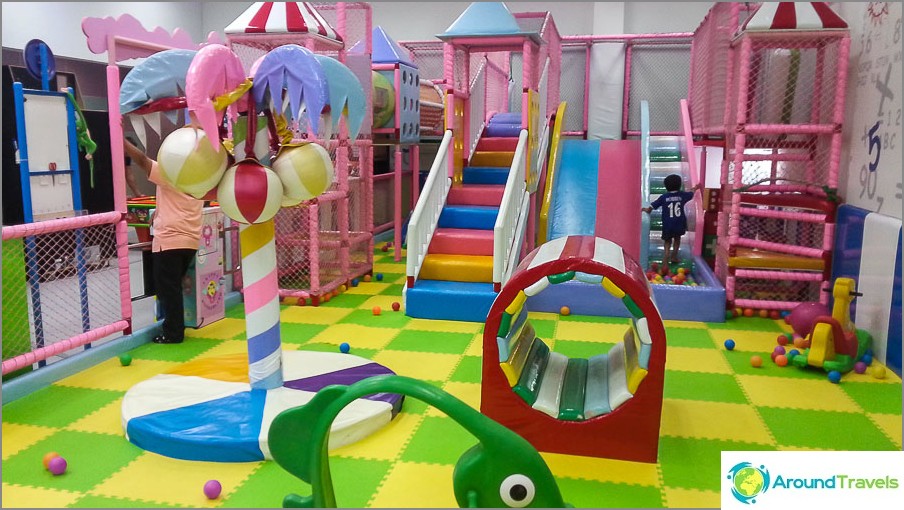 Where is the children's cafe
It is located on Bang Po beach, almost in its veryend, if you go from the direction of Maenam, Bo Phut in the direction of Nathon. It will be on the right in the direction of travel right on the shore. There is a great landmark - a large figure of a girl in front of the entrance. You can drive only if you drive too fast.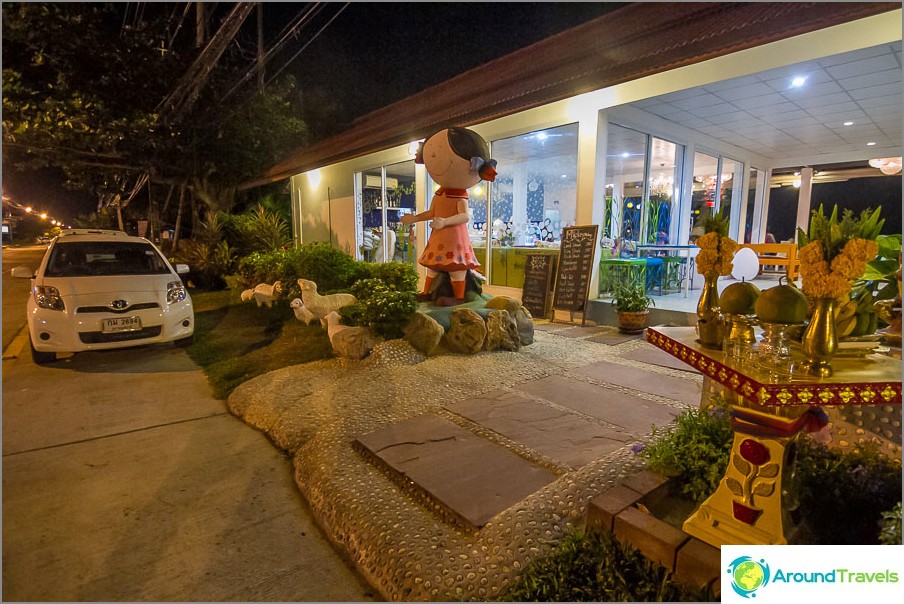 Children's cafe Mickey-Mickey
Children's cafe Mickey-Mickey
(Closed) Padtai 120 baht
there is a playground
Read more about the cafe.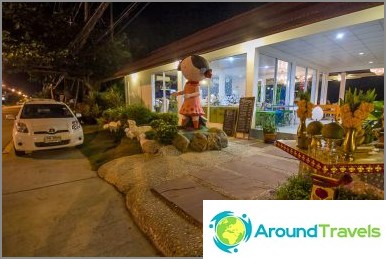 (Closed) Padtai 120 batte children's playgroundRead more about the cafe.
P.S. If you come with a child on Samui and are looking for accommodation, you can see personally made up by us catalog of houses on Samuiwhere more than 80 houses with a map and a photo. Housing for a short period while looking for a house, you can zabukat through Roomguru, it's just a mega-service, you can immediately see in which booking system (Booking, Agoda, Hotels, etc.) the hotel you need is cheaper. And we have our detailed review. best hotels in samui.
P.P.S. As of August 2017, the cafe is closed, and according to expat messages, it is most likely forever.
Life hacking 1 - how to buy a good insurance

Choosing insurance is now unrealistically difficult, so to help all travelers, I compile a rating. To do this, I constantly monitor forums, study insurance contracts and use insurance by myself.

Life hacking 2 - how to find a hotel 20% cheaper

First, choose a hotel on Booking. They have a good offer base, but the prices are NOT the best! The same hotel can often be found 20% cheaper in other systems through the RoomGuru service.

Discount hotels