A couple of months ago, I started switching from windows to mac and I was so much at once advised in thatpost, thanks! Therefore, the transition and addiction actually took about a week in a quiet mode, not more. And now everything is extremely clear and understandable, as if there was no change of technology. It would be logical to share impressions after a couple of months of work.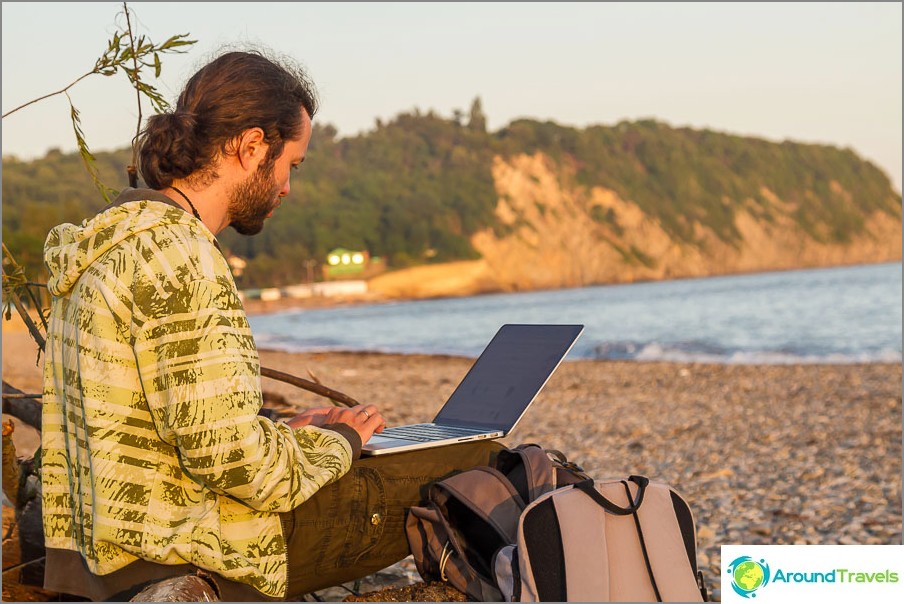 Unlike other makovodov I prettyI am skeptical about Apple and I do not agree with all its decisions. But since there is no way to get away from marketing, one has to choose from what is now on the market. So if you do not build illusions and do not believe PR, then there will not be any extra expectations from the hardware or OSes. Having used two months, I can say that I don't really feel such mega-enthusiasm, there's something better here, something worse, something also. In the same way, there are all the programs needed (except for highly specialized ones), there are various features and so on. But, of course, the car itself has become much better, but then I switched from a budget laptop to a macbook, and not from a laptop of the same price category, therefore, a priori, now I have a much better laptop
The content of the article
Why I started the transition
I was repeatedly asked such a question, I answer. For almost a year I was going with my strength, because I really didn't want to get off the windows and learn something new, spend time on it and so on. But for that year of expectations, did not the ligament of iron I needed appear: screen 13? with IPS matrix and high resolution, ssd disk, 8 gig of RAM or more, weight 1.5 kg, and 5-7 hours of operation. In addition, several friends told me that they were pleased with the transition, because there were less glitches.
Why do I need such iron, and whyI do not like a budget laptop for 15 thousand? It's simple, I spend most of my time at the computer, and I clearly know what I need, this is my tool for work and it should be effective. I often go somewhere where there is no outlet, I constantly carry a laptop with me in my backpack, I process pictures "on my knee". I chose the last laptop from similar considerations and he, for example, worked for me as much as 10 hours in "Word mode", but I missed the screen (it was terrible), and the laptop itself eventually got out with glitches and brakes.
Now due to the fact that I have a large screenresolution (2500px horizontally) on the IPS matrix, I refused to external monitor 22 inches, and also threw away the mouse, because the touchpad is such that it is not needed. Minimalism FOREVER! That is, now my tool for work weighs only 1.5 kg instead of 8 kg (2 kg laptop + 6 kg monique) and allows working with photos anywhere. Glitches also became less, but more on that below.
Ode to Macbook Pro Retina 13 Review
There is also a keyboard backlight and automaticadjusting the brightness of the screen depending on the lighting, and a fast ssd disk, and exiting hibernate in a few seconds (!), and an excellent screen for editing photos, and a metal case, and 5-7 hours of work. By the way, after Retina, you really don't want to look at other screens, it seems that these are the displays of the first color cell phones, neither color nor resolution.
Most of all I liked the management of windows and programs, it's just a technological breakthrough.
With gestures, you can go very quicklybetween applications, desktops, and the touchpad is so responsive that I seriously thought to give up the mouse, and I didn't have to connect it to the Mac yet. It may well be that on Windows laptops now there are also normal touchpads that allow you to do everything you need, but apparently they don't put them on budget models and I haven't come across them. I also began to learn the hot buttons in order to increase the speed of work and again not to turn to the mouse. Makovody will immediately say that the hot buttons on poppies are especially convenient, but I personally have nothing to compare with, I'm on Windows except to copy / paste, I don't remember anything, although it seems to me that it's about the same.
In general, besides management, I have nothing moreEspecially for myself did not notice in this OS. If you ask me if I want to go back to Windows, I'll answer if there is no such desire, and then we'll see. The main thing for me was to get a device with a working hibernate (on Windows, you need to reboot after 5-10 hibernates) and with a minimum of glitches, and I got this, and the bonus is also a convenient control. Well, about iron, I already wrote above.
Also, by the way, they asked me if it's annoyingI have a keyboard without Russian letters. So, I type blind, so I don't look at Claudia. Only in those cases when you need to write something with one hand, then yes, you have to think hard.
Minimum glitches
I wrote a "minimum" of glitches, because they still exist, but for the most part this is the problem of the software itself (as, indeed, on Windows). For example:
- Virtual box fell out a couple of times in bsod, notthe clipboard between Windows and Mac OS works, everything looks terrible on Retina and the mouse cursor slows down, and the virtual machine loses the Internet. The question is solved by installing another virtual machine, I will soon be honored.
- Xnview hangs constantly and does not remember the settings. In general, I could not find a normal viewer for RAW, everyone is terribly slow.
- Punto Switcher podglyuchivaet, but rarely. Clipmenu does not start itself after rebooting.
- Two times the video camera disappeared, it was necessary to reboot. But I think this is a Skype problem, it is somehow crookedly updated and loses the camera.
- Regularly in the Dock there are icons already closedapplications, as well as they remain in cmd + Tab. I noticed that this happens when you exit the red cross, that is, it is better not to use it if you want to close the application, otherwise it will disappear from the desktop, but it will hang somewhere.
- It does not connect itself to the wifi network if the pointAccess is activated after the poppy is turned on. Although this may be a feature like this, or you just need to wait longer ... The Internet has disappeared a couple of times, which itself then appeared, but it may be connected with the router, because this is not only with the poppy.
- The Firefox profile has already flown twice when it was updated and you had to configure everything from scratch. But, I am glad that the browser does not slow down at all now, on Windows, it is still a brake.
Well, the most annoying, firstly, that the iron onMacbook Pro 13? It seems rather weak for Retina, Mac OX itself slows down, the transitions between the windows are sometimes jerky, although not many applications are running (pair of browsers, virtualka, skype and lightroom). And second, Lightroom works about the same speed as the old laptop. True, while he does not hang the rest of the applications and my mouse does not freeze
Perhaps, a discrete video card, like on a macbook pro 15, would greatly improve the situation and increase the RAM to 16 gigs, but it's too late.
Other cons
By the way, more about the gland. Since the poppy body is metallic, it beats with current, and this is not static. The thing is that when using a standard plug from the power supply, it lacks a third contact - ground. Well, and accordingly, the outlet in the house should be with it, although with such a plug that I have, it is useless. I remember that I had the same problem with one of the laptops in Thailand, although the plug had three contacts, it didn't look like thai sockets. Still, it seems to me that something could have already been invented with this, the 21st century is in the courtyard.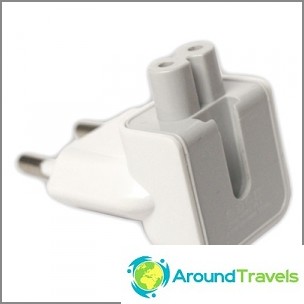 The future has not come and in small cities,I ran into this in Gelendzhik when I poured poppy tea and urgently tried to find a service where it would be opened, dried and repaired. First, the authorized service was only in Krasnodar, and the usual services were only in Novorossiysk. Secondly, in the first service in Novorossiysk they could not even open the lid, they broke the screw, because they had some kind of screwdriver. In the second, the service drilled out the screw, disassembled, restored the touchpad (I'm afraid to imagine how they did it), and when assembling, they screwed the screws again. Although it seems to me that the case in this case was not in the poppy, but in the fact that those who have arms grow, from where the legs should. And maybe in the poppy, because the specialists assured that almost every model has no screws on the screwdrivers, and I've got the Retina, "literally" came out a year ago.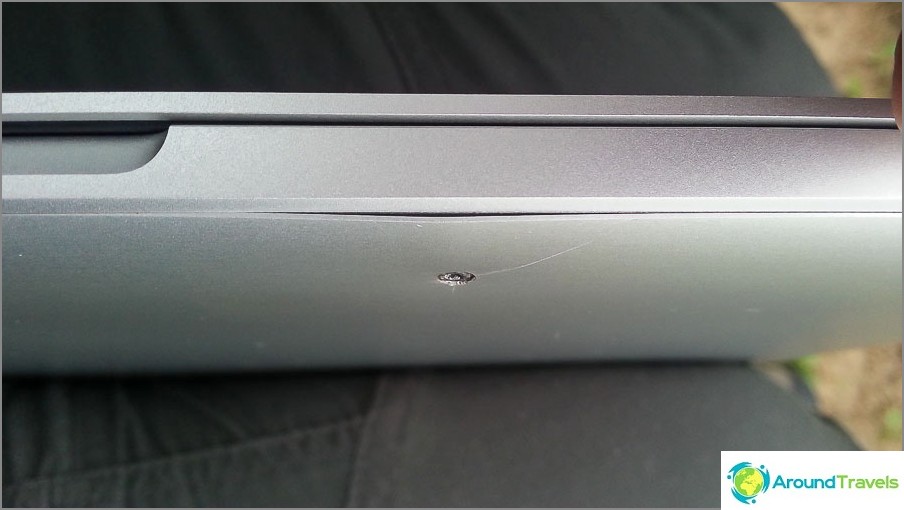 Summary
In general, I would like to advise future users,that when switching from Windows to Mac, you should not expect to do everything exactly as on Windows, and although it may be difficult to relearn it, it makes sense. This is also the change of software. Because if you go and try to do everything also in only the same programs, you will definitely not like it. Sometimes it seems that these are two parallel worlds, and they don't always want to overlap: programs originally made for Windows have curves for the Mac version, and the hard disk has its own file system ...
And the most important thing is not to idealize poppies andOSes. If someone tells you that he has been sitting on a poppy and has not rebooted for a year, and also that there has not been a single glitch during this time, then most likely the person either doesn't just turn on his laptop, or he just uses it out of the box without installing programs. The latter can be cranked, if only pictures to look at it, listen to music, but sit on VKontakte
P.S. If to sum up, then I have a complaint about Windows laptops and MacBooks, they didn't think of anything else that would be completely without problems. A little later, I will write a mini-fact about the programs and some hot buttons, that is, the very post that I would like to read immediately after purchase. It will be a squeeze out of comments and some personal experience.
P.P.S. Judging by the comments, everyone wants to talk
Only I'm afraid there will be no sense, one is more than oneIs suitable, to others another, sense to argue? Some believe that Windows is buggy, others that Mac. Somehow, if we move away from all this, then there is simply the choice of a specific user with his specific set of programs and actions, plus more specific requirements for the hardware. And in each case, the choice will be different.
Life hacking 1 - how to buy a good insurance

Choosing insurance is now unrealistically difficult, so to help all travelers, I compile a rating. To do this, I constantly monitor forums, study insurance contracts and use insurance by myself.

Life hacking 2 - how to find a hotel 20% cheaper

First, choose a hotel on Booking. They have a good offer base, but the prices are NOT the best! The same hotel can often be found 20% cheaper in other systems through the RoomGuru service.

Discount hotels