Kao Lak was for me the discovery of the year, despiteThe fact that I was in Thailand is already in many places. It sounds a little loud, but I did not expect that I would like it so much. I usually do not go for a vacation, but if I had a question, where would I go for a week for a relaxing holiday, I would go there, although there are no "bounty" beaches and some special architecture ...
But there it is mentally and uncrowded compared toPhuket and even Samui, which are more like cities than lost tropical resorts. In Khao Lak, there is the balance of the tourist infrastructure of the resort I need and at the same time a small number of people.
The content of the article
About Khao Lak
Long been going to visit Khao Lak, it was interestingwhy it is not so popular, although it is located very close to the international airport. It was necessary to fill the gap on the blog and write your own review and mini-guide. And since I also wanted to go on an excursion to Similan Islands and in Khao Sok National Park with Lake Cheo Lan, it turned out to combine business with pleasure.
Now about Khao Lak already have information on the network,including sites in Russian, not so 5 years ago, but bloggers still don't really like it. It is understandable, Khao Lak is more a resort, where you have a good vacation, and not a place for wintering. There are no hospitals, no supermarkets, and housing for long-term surrender is counted on the fingers.
On the other hand, not wintering, but ordinary touriststhey also usually go on vacation to the nearest Phuket, and not to Khao Lak, although it is not much longer to get from Phuket airport than to Nai Harn. Why? Apparently too quiet and peaceful, the place is not for those who love fun and nightlife.
As an option, visit Khao Lak with excursions.Phuket is quite inexpensive. True, in excursions the goal is not to see the beaches and the city, but the temples and jungles in the area. Plus, traditional riding on elephants and rafting on a raft. Just keep in mind if you want something like that.
Tour to Khao Lak>
And I will list theses that attracted me to the resort itself.
Quiet and relaxing holiday
Minimum parties, as the contingent is basically a European pensioner
There are few people on the beaches, since the town is small, and the beaches are long
The resort looks pretty nice, many cafes are nicely decorated, and the buildings have cheerful colors.
Transport accessibility: the mainland, so do not need a ferry and not far from Phuket (how to get to kao lak)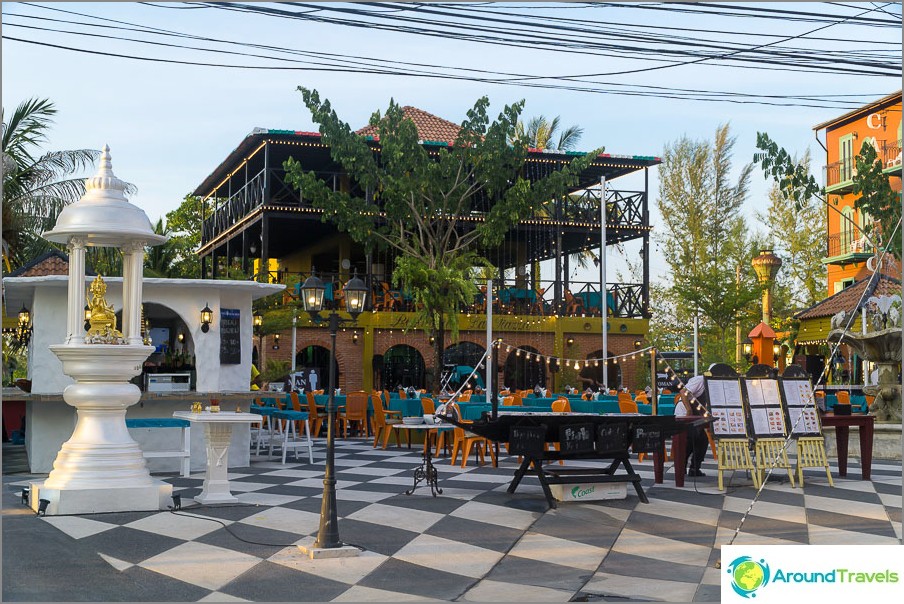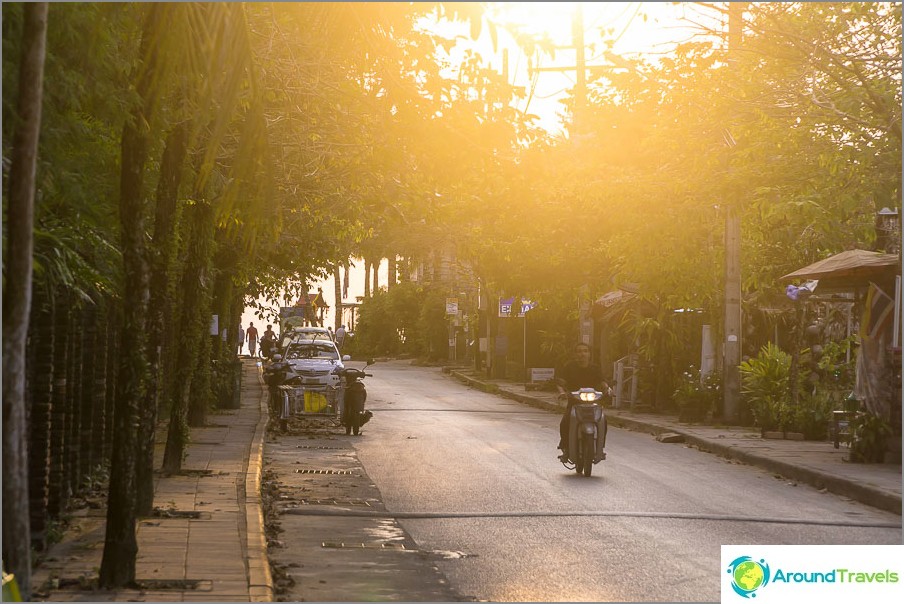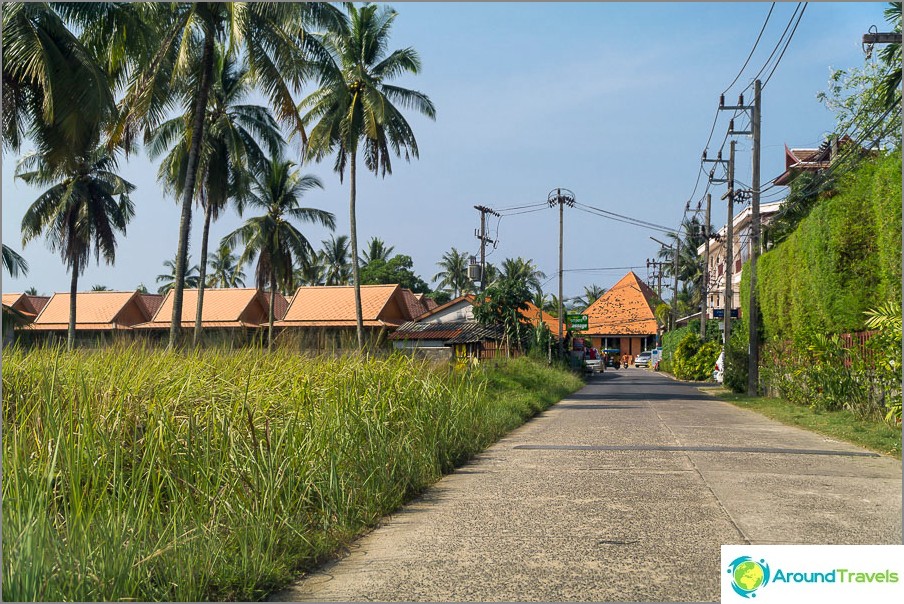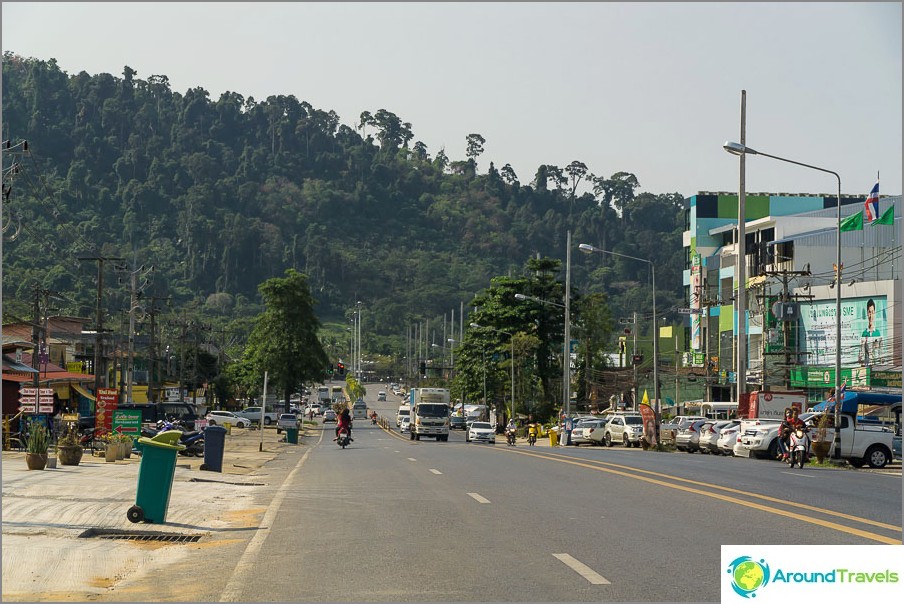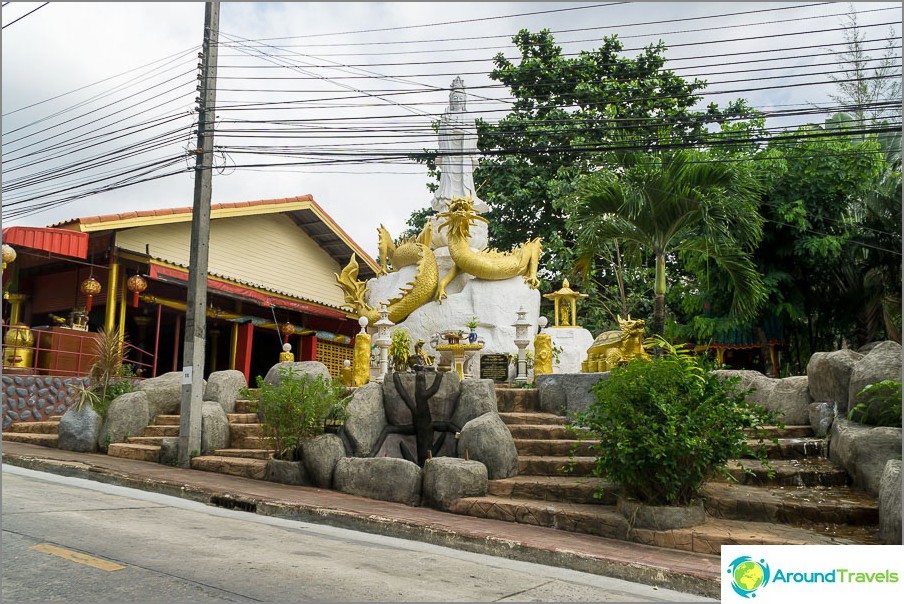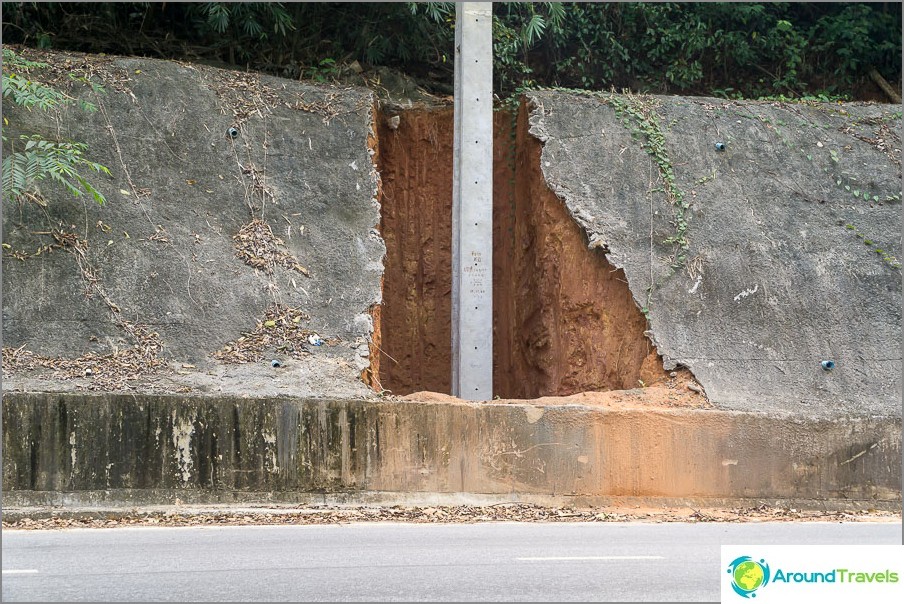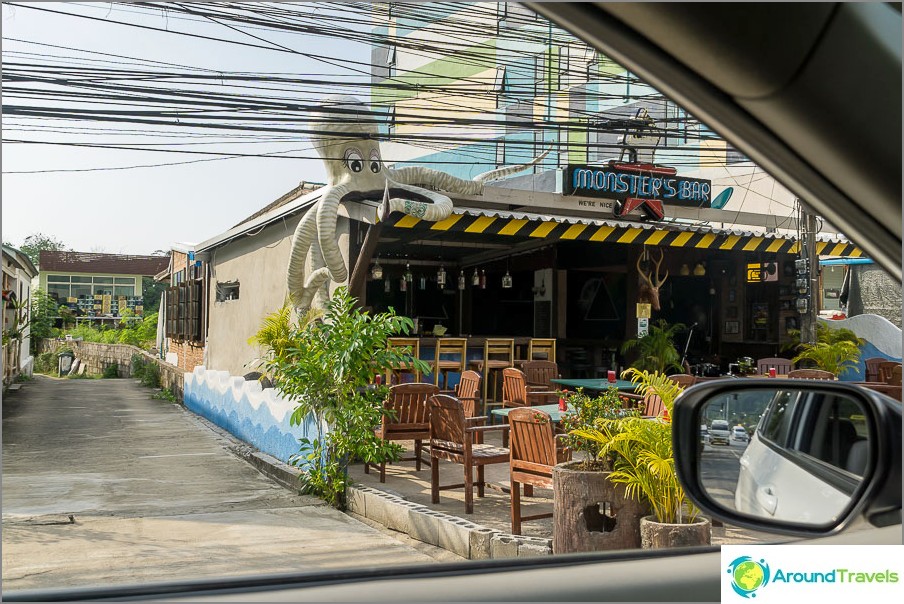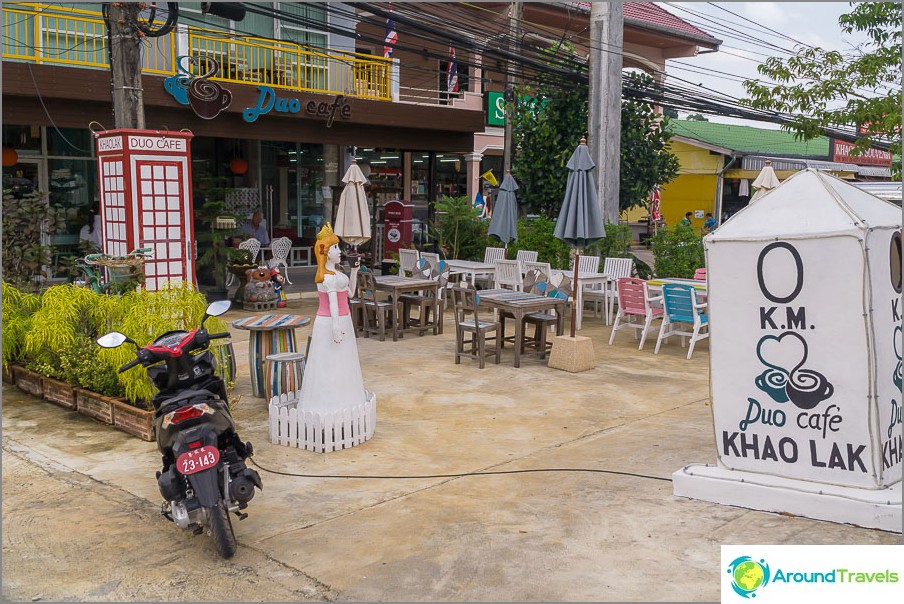 For me, in general, it is very important that there are few people on the beach so as not to feel like a herring in a bank, but at the same time I don't want to rest at all on an uninhabited island.
I know, not everyone will understand me, and maybe thisthe desire for solitude in general is inherent only to the inhabitants of megacities. Although it may be a pure understanding of my own rest, in which the enjoyment of natural beauty from the crowd is impossible.
And I stress once again. Perhaps it only seemed so to me, but in some places, Khao Lak (mostly Bang Niang) actually looks a little different, somehow more civilized and European-style than many other resorts. And this despite the fact that it is not very popular. For example, Kata and Kata Noi beaches in Phuket also look European, but the people there are many times more.
Areas and beaches of Khao Laka
About the beaches of Khao Laka
We must understand that there is no separate city underKaho Lak, the so-called several villages / beaches, united in one resort. Moreover, most of the resort is a field with palm trees, and the main attraction is the Khao Lak National Park, that is, nature, waterfalls and the beaches themselves. Civilization is concentrated in literally several places.
In total, Khao Lak has 7 areas / beaches, of which, onIn my opinion, the majority will be interested only in 3, just where the infrastructure is enough for the tourists. And another beach (Khuk Khak) is interesting from the point of view of sometimes coming to buy, as it is not far from the main areas, but does not live there. Therefore, we will only talk about 4 beaches and areas:
- Khao Lak Beach
- Nang Thong Beach
- Bang Niang Beach
- Khuk Khak Beach
The remaining 3 beaches (Pakarang Beach, Pak Weep Beach, Bang Sak Beach) are completely amateur, there is little civilization, and the beaches are worse, the dominance of Thais on weekends (they come for a picning). Also I was still on Sandy beachwhich is located on the territory of the national park between Khao Lak Beach and Bang Niang Beach, but it is not particularly interesting.
I liked most the Bang Nian districts andNang Tong. And given that they flow one into another without a clear boundary, then you can live there and there. Looking ahead, I will say that the two beaches themselves are very similar, but I would personally choose Bang Niang. Moreover, many people believe that Nang Tong is the first in development at the resort, but it seemed to me that such is Bang Niang.
Khao Lak Beach
If we talk about the main areas of Khao Lak (where there is civilization), then the beach of Khao Lak I liked the least, despite its eponymous name with the entire resort.
First, it somehow looks less neat because ofasphalt-gravel roads. Secondly, visually there is less beautiful than on the same Bang Niang. Thirdly, there is not even 7-11, and in fact only one small street and a couple of lanes, the area is very small. That is, the choice of cafes, hotels, shops - the minimum, nowhere to go.
In fact, there is no choice, just one normalminimarket, and even then it is not 7-11 after all. That is, for me, neither there nor here, and not a direct wilderness at all, in order to be alone and civilization a little, since not one. But maybe someone will like this combination.
But the beaches are great. That part of the beach, which is opposite to civilization, is fenced off from this line of casuarinas, creating a shadow in the morning. First-line hotels open onto their poolside loungers right on the beach, for example, chic The Anda Mani Khao Lak By Epikurean Hotels & lifestyle

with a very high rating.
But if you go south (left, if you faceto the sea), where many actually go for a walk, then there will be an almost wild beach, where there are only 3 cafes, 1 bungalow-style hotel (at some distance from the beach) and that's it. And there such big kamenyuks lie on the beach and in the water, it looks very nice, and snorkeling should be. More about Khao Lak Beach.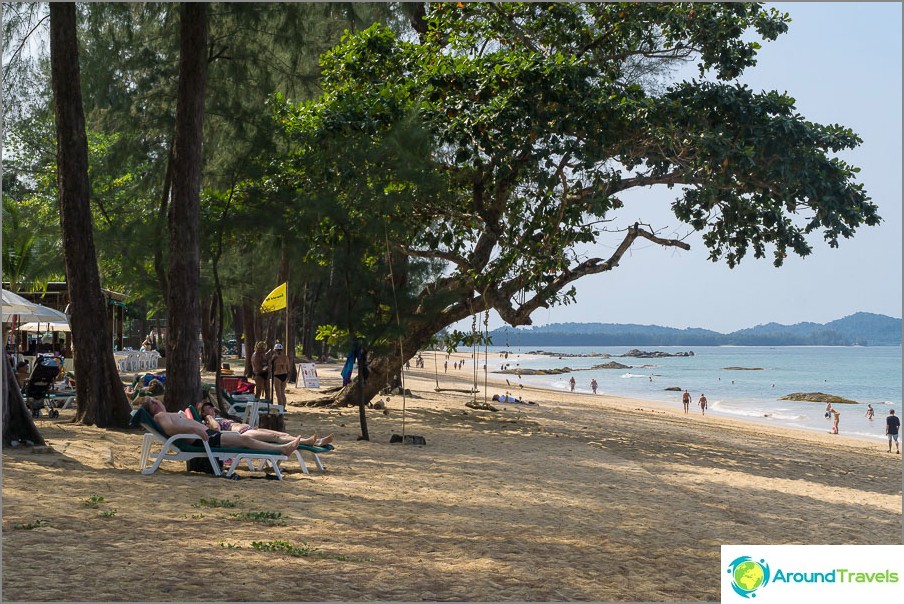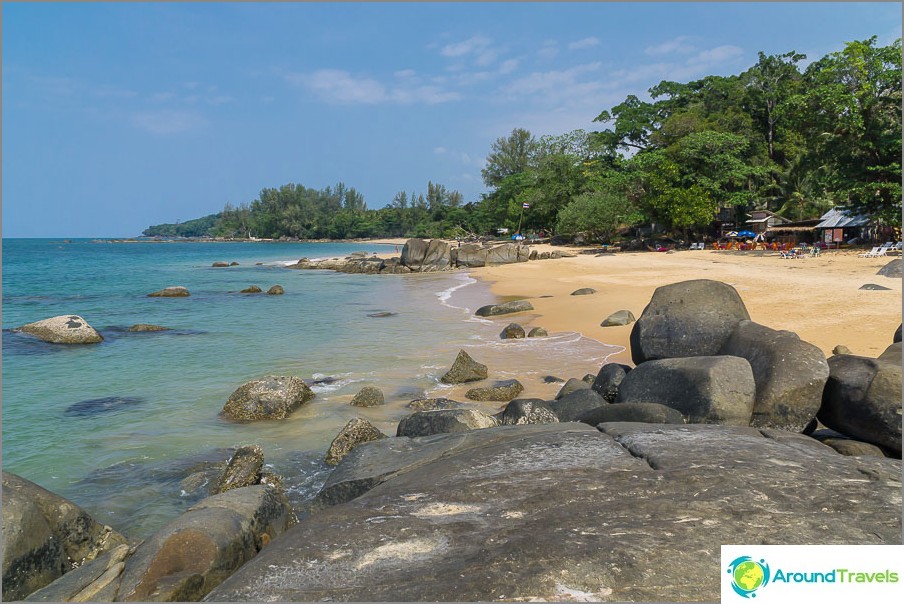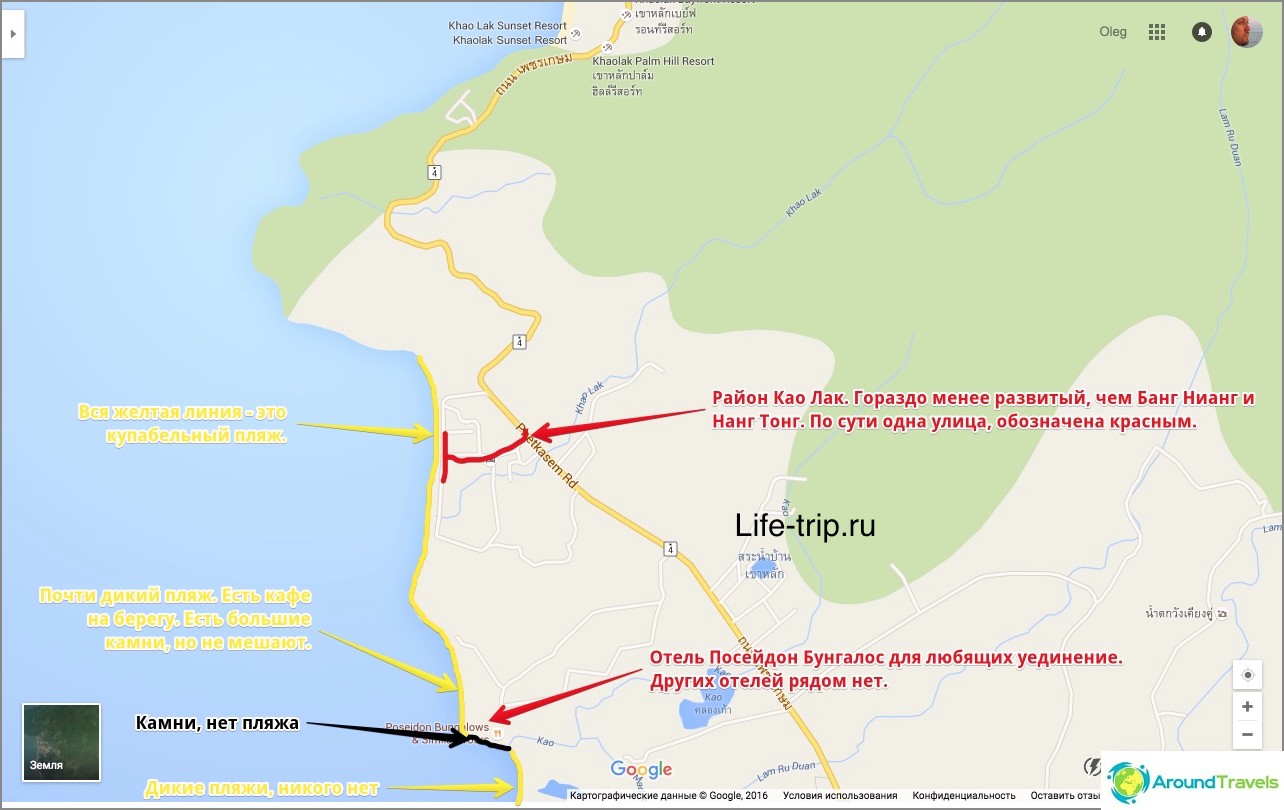 Nang Thong Beach
If you go from Phuket, then, quicklyafter passing the Khao Lak beach and passing the pass, you will descend from the mountain to the village of Bang La On. Honestly, I do not know if you need to know this name, because the beach is called Nang Thong. A bus driver or a taxi driver, if they are told that you need to go to Khao Lak, will bring you here. This place is considered the center of the resort of Khao Lak and the most developed, there is even McDonald's.
The main civilization is located right on the highway,there are plenty of hotels here, and there are 7-11, and a bank, and in general, when you go out in the dark in the evening, everything is shining, it seems that the whole city is around. This entire area is strongly extended along the highway, and, accordingly, along the coast. The distance from the road to the beach is less than, for example, on Bang Niang. Along the whole coast are located the hotels of the first line, they praise La Flora Resort & Spa Khao Lak

Although this resort is remote from the epicenter of the infrastructure and almost borders Bang Niang.
The southernmost part of the area is sometimes called Sunset Beach, either because it's good to see the sunsets, or because there Khaolak Sunset Resort

located. But on the maps of such a beach you will not find, and there is no border between the beaches at all.
Be sure (and I insist) check availabilitydiscounts or special offers on the excellent Roomguru service. It will quickly and simply show you discounts in all existing reservation systems. In Asia, for example, there are lots of offers on Agoda.com that are much more interesting than on exactly the same hotels on Booking.com.
I also suggest reading the post where I have a selection of good hotels Khao Lak, based on rating and reviews.
Hotels in Khao Lak>
Nang Tong beach is good all over, I liked it. There are a lot of walking retirees, two lighthouses, one on the coast, the second in the sea, quite often there are big stones in the water. Read more about Nang Tong.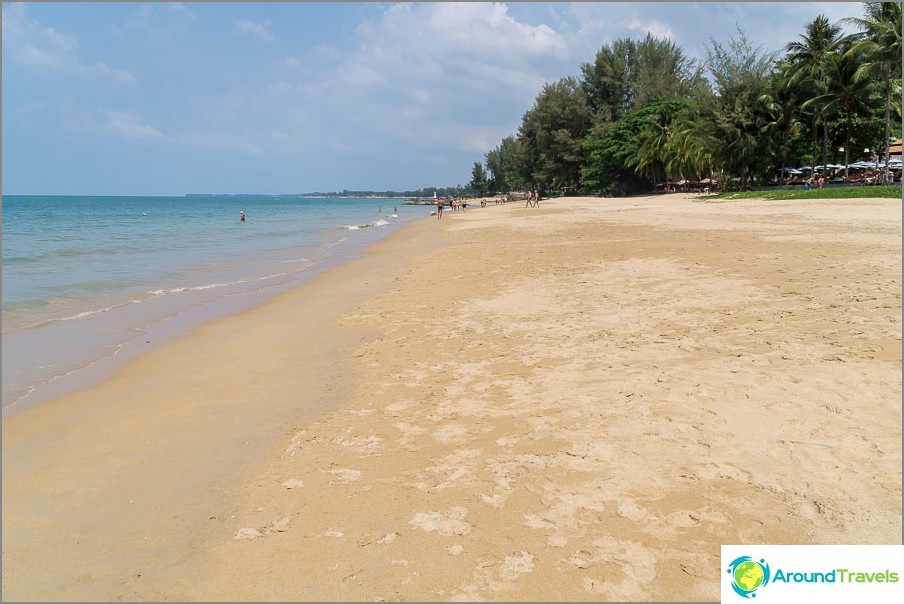 Bang Niang Beach
Many consider that the most infrastructurally developed beach is Nang Tong. But it seems to me that this information is outdated, Bang Niang is not inferior to him, except that there is no McDonald's. But there is a whole Tsunami Museum, even 2.
At the same time Bang Niang is more compact, sincemuch less elongated along the coast compared to Nang Tong. That is, approximately the same number of cafes and hotels is located on a smaller area, and you do not need to wind kilometers to go somewhere. In the same way, Bang Niang is not crowded even during the peak season. All the pictures were taken by me at the end of January, and on the beaches postno.
In general, if I chose where to stay inKao Lak, the hotel would book it on this beach. Actually, I did that when I came to Khao Lak. In any case, it is not a problem to get to Nang Tonga, the beach line is not interrupted at all, you can go and go, which many pensioners do here in the morning and in the evening.
All civilization is centered on the highway and near Bang Niang Road. She goes to the beach and conditionally divides it into northern and southern parts. The southern part near the Ramada Khao Lak Resort

beautiful and smoothly flows into Nang Tong. The north is partially covered with concrete, but there are strips of beach there, you can swim. Further north is completely wilderness and desolation. More about Bang Niang Beach.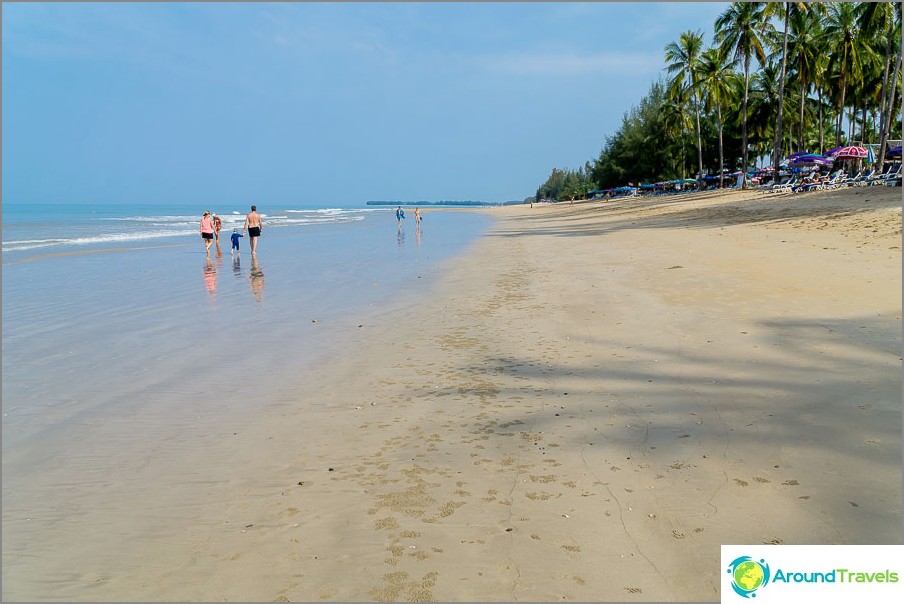 Khuk Khak Beach
Khuk Khak - this is the beach where you would haveit makes sense to come sometimes while living in Bang Niang or Nang Tong, for the sake of almost complete solitude and relaxation. Lack of civilization you begin to notice immediately when you turn from the main road into the fields. You go, you go, and around only palm trees, jungles and rare houses of local residents. Nothing else.
And just having gone to the coastline, you come acrossto several hotels and at least to some kind of infrastructure, which, in fact, is represented by these hotels themselves. And for a few kilometers of the beach there are literally several hotels, count them on one hand.
I liked the beach myself. Still would. It is not enough people, only opposite to hotels, along the coast the harmonious line of casuarines, creating a shadow and open spaces, open spaces. True, I would not live here, too little of everything. More on Khuk Khak Beach.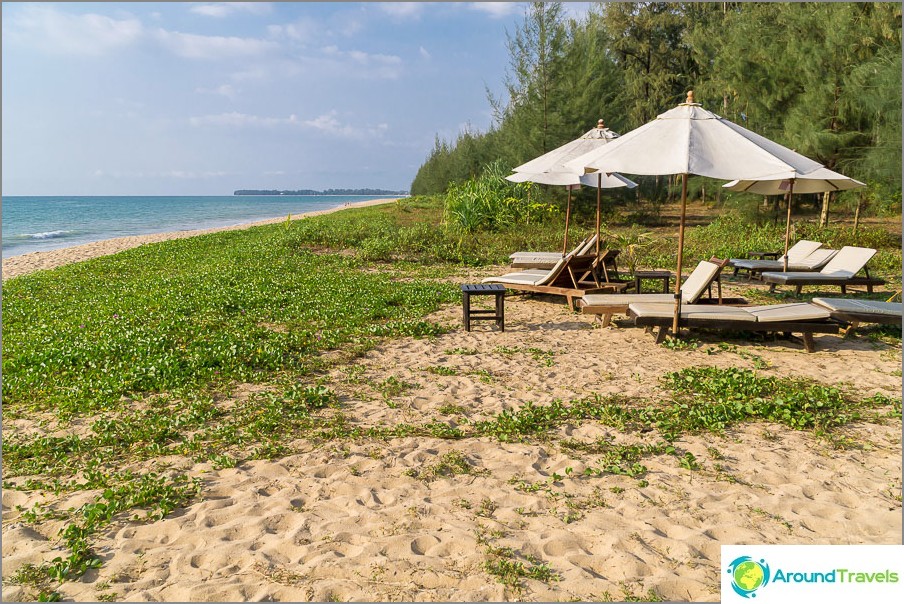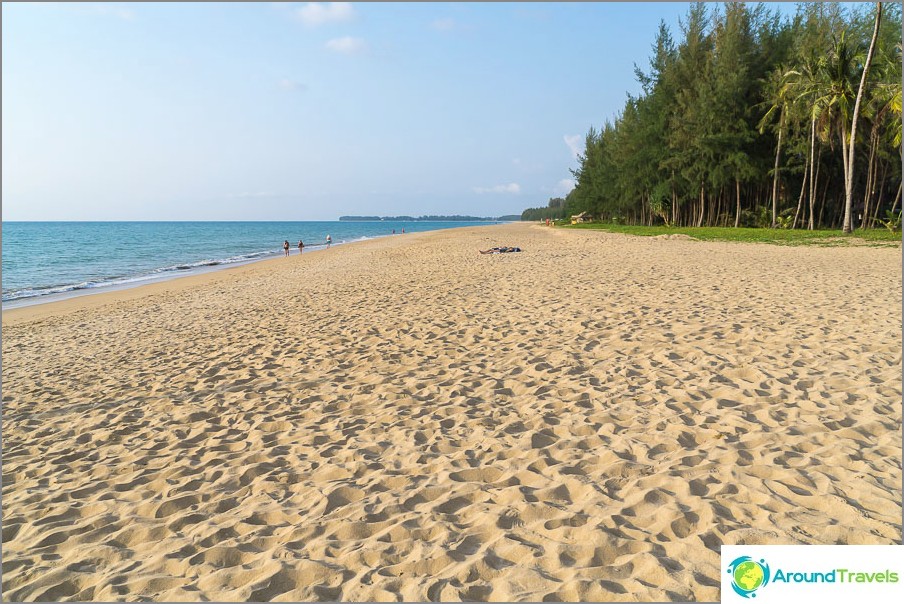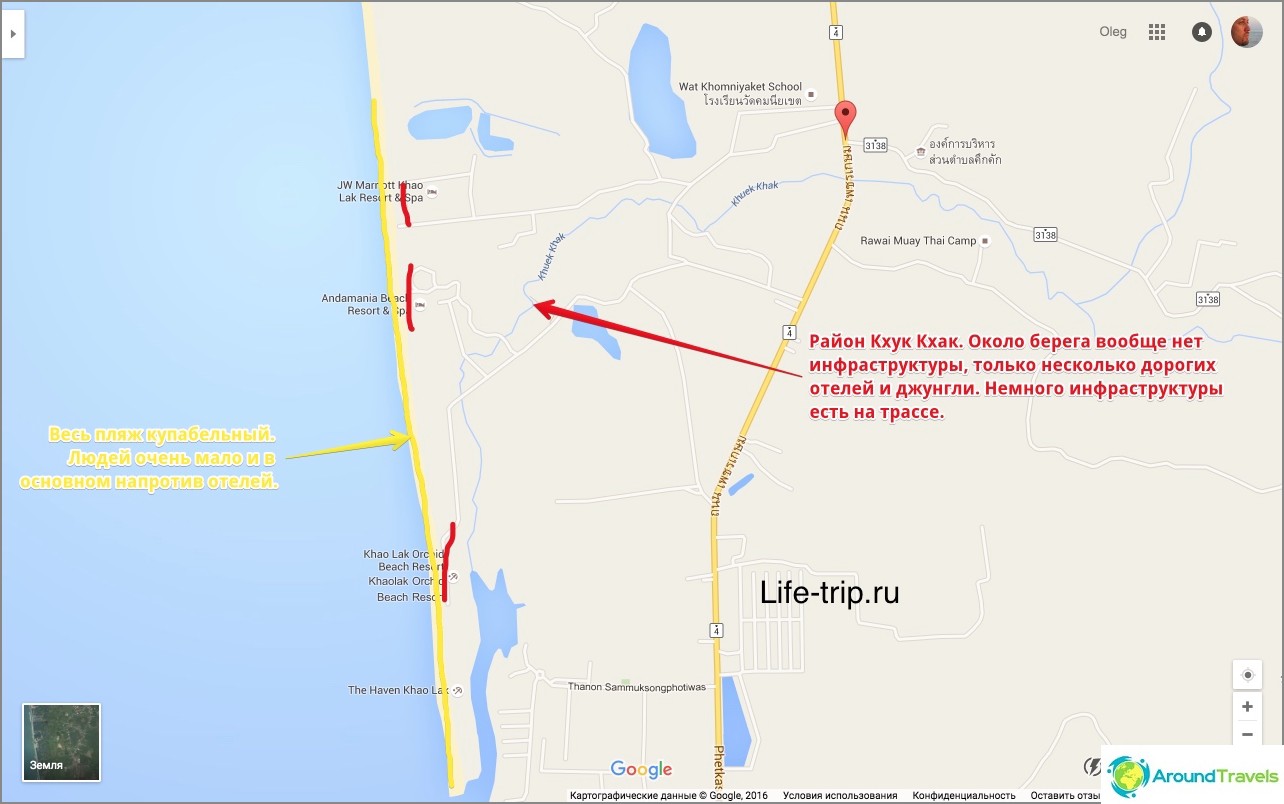 Interactive map of the beaches of Khao Lak
On the map, I marked all the beaches of Khao Laka.
Khao Laka Beaches
Beaches of Khao Lak:


Life hacking 1 - how to buy a good insurance

Choosing insurance is now unrealistically difficult, so to help all travelers, I compile a rating. To do this, I constantly monitor forums, study insurance contracts and use insurance by myself.

Life hacking 2 - how to find a hotel 20% cheaper

First, choose a hotel on Booking. They have a good offer base, but the prices are NOT the best! The same hotel can often be found 20% cheaper in other systems through the RoomGuru service.

Discount hotels