Excellent and very photogenic place for walkingthe whole family. At first I did not appreciate the delights of Navaginskaya Street - I arrived at night, in the dark and took a little of the nightly landscapes with illumination. But everything was without fanaticism - I really wanted to eat and get to the Italian pizzeria as soon as possible.
But the day walk, just a couple of daysafter that, I really liked it, and I decided that Navaginskaya Street should certainly be voiced as one of the attractions of Sochi, like the Arbat in Moscow. Although, of course, all this is subjective.
The content of the article
Navaginskaya street in Sochi
Sochi residents are criticizing Navaginskaya Street. Not all at once, but often in social programs you can see negative comments in the style of "it was better before." To me, as a visitor who was not familiar with the prehistory of the sights, Navaginskaya Street seemed to be a cozy, lush flowering place, where it was pleasant to just be and just walk. This is a street park with footpaths and shady trees, with spacious playgrounds where children play.
Kids will love the fabulous charactersplaced in some corners of the park, adults - silence and some establishments in the buildings of the street. Shops, boutiques, cafes and restaurants, plenty of shade, benches for relaxation and southern nature. In the evening it is cozy and I personally like artificial lighting, but probably only during the day you can appreciate the beauty of the nature of Krasnodar Region (or rather, Sochi).
In fact, Navaginskaya street stretches fromrailway station buildings in Sochi to the sea. And if you arrived in the city lightly with the desire to quickly see the sea, then Navaginskaya Street will take you where you need to: kilometer of footpaths and you get to embankment about Seaport. And there it is, the sea.
Night photos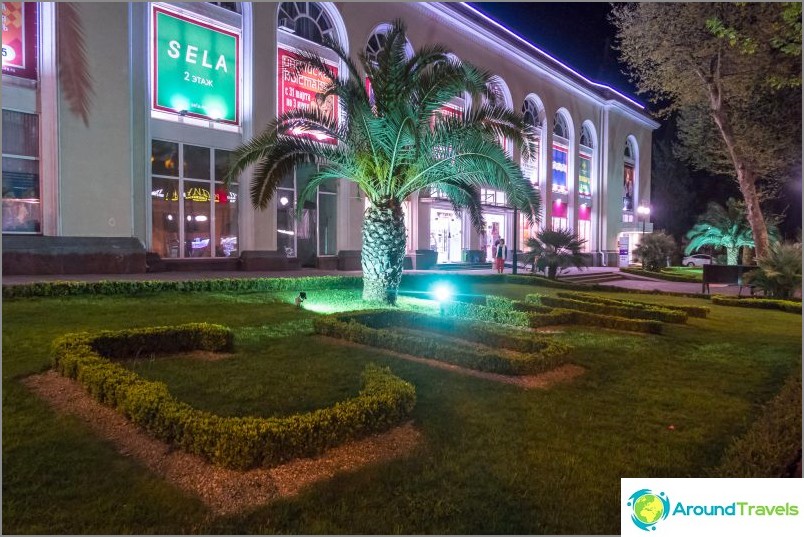 Daily photos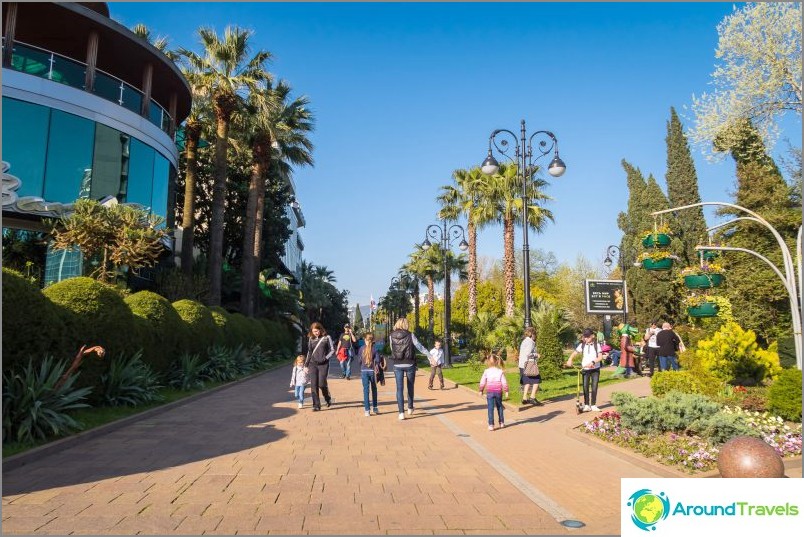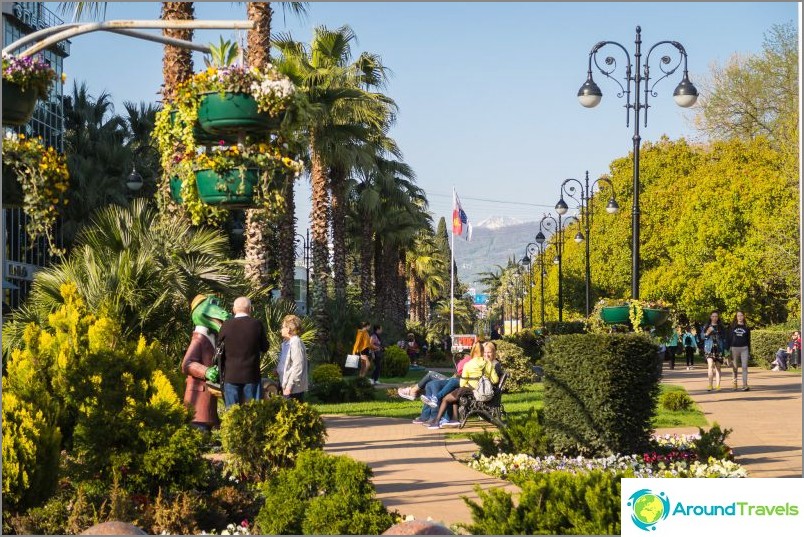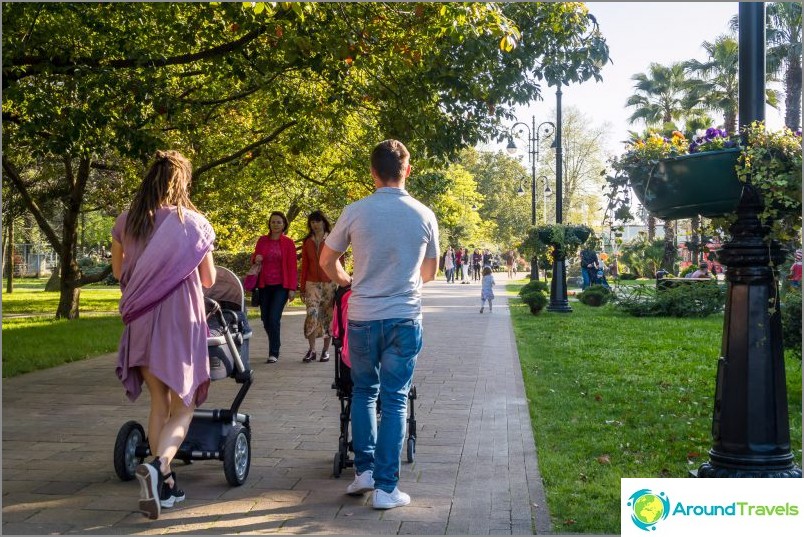 Information to visit
Admission is free, free and non-stop.
The trouble with parking, but toll can still be found - see the map under the post.
On the map
Navaginskaya street on the map of Sochi
End of the street:
End of the street:
Navaginskaya street:
Paid parking: