The usual Russian citizen New Yearit is associated primarily with the Christmas tree (mostly alive or resembling one), garlands and balls in all the least public places, an Olivier salad, the president's speech on TV, chiming clock and ... snow with at least some frost. Why am I writing all this banalism? To the fact that, for the first time in our life, we were lucky enough to meet the New Year in Thailand, but these are completely different conditions and circumstances. And to be honest, the sensations were a bit unusual from this, but rather cool. But first things first.
A small note immediately: the tradition of meeting "our" New Year in Thailand appeared, apparently, not so long ago, and the main reason for this celebration was a considerable number of farangs (foreigners) who came here to winter, or warm up for a while, or meet the New Year. And therefore, preparing for this holiday in Thailand is purely symbolic, as it seemed to us.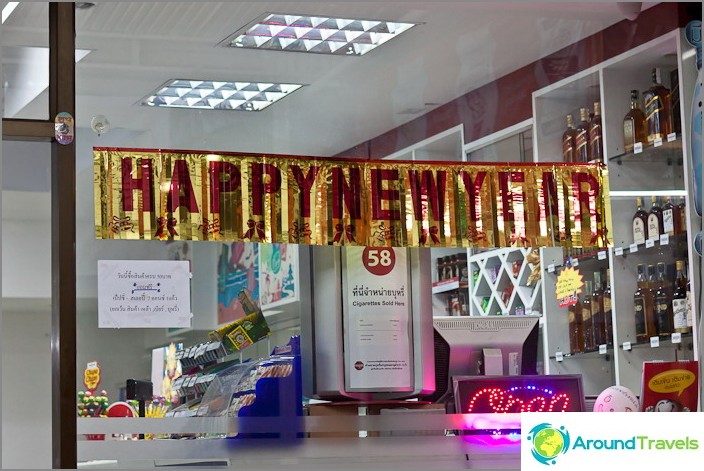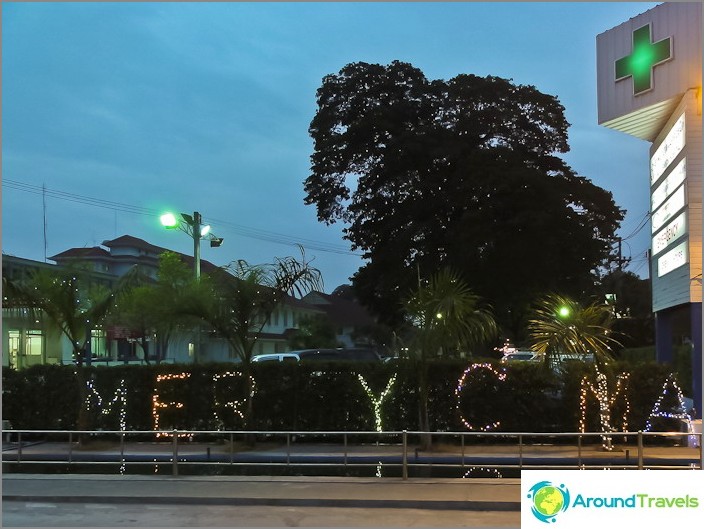 This is manifested, for example, in the fact that there is noSuch "competitions" of sellers under the name, who more colorful and brighter decorate their showcase with tinsel, garlands, balloons and similar attributes, all these decorations are found mainly in places where at least occasionally, our tourist-farang peeps (café, shopping centers, etc.). And where they do not appear, there are not so much of these "traces" of the new year in Thailand, everything is as usual.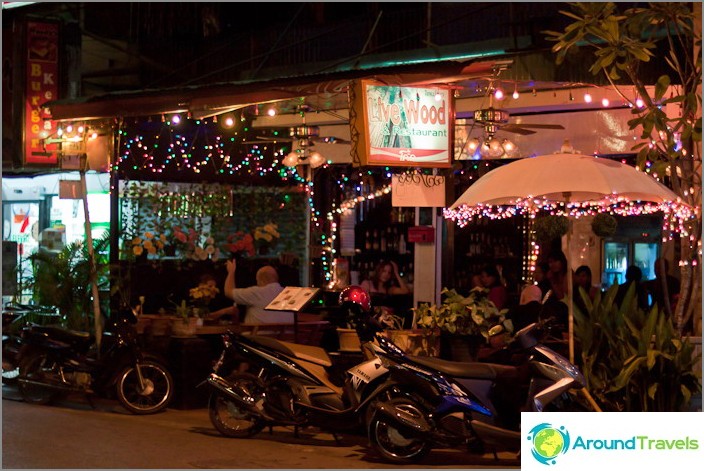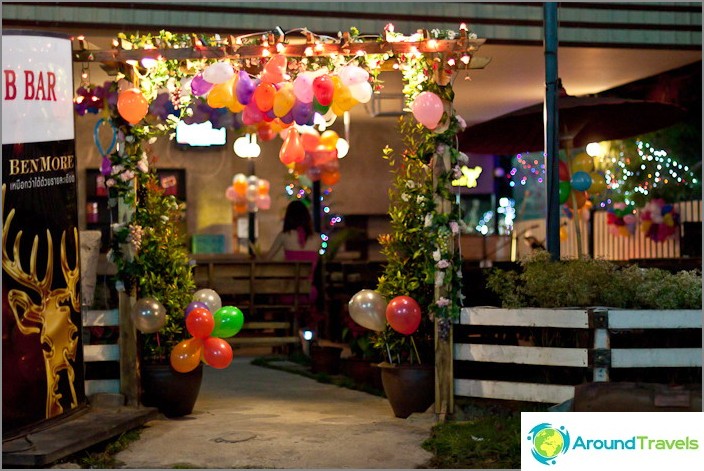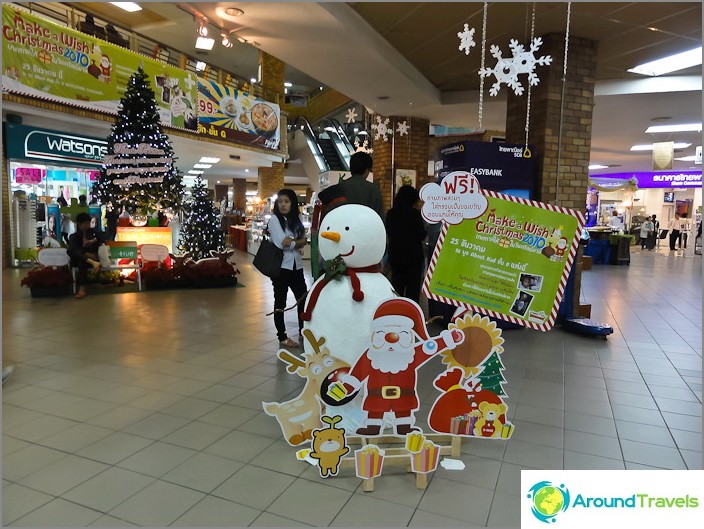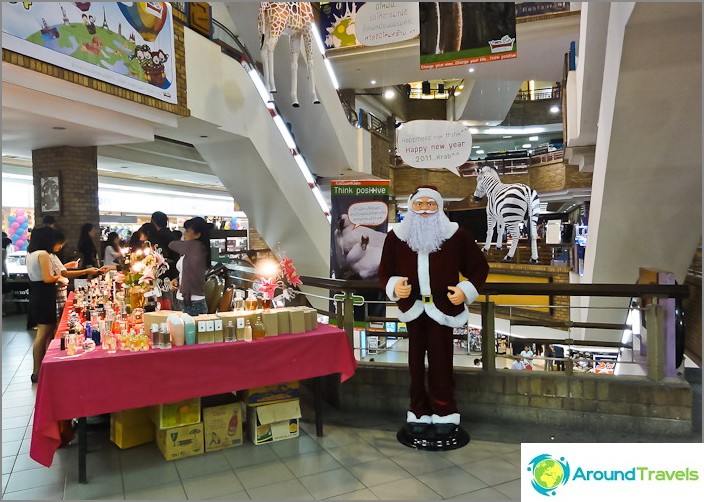 Yes, honestly, without this light hereenough, they love this thing. So, we walked in the evenings and did not know, the garlands here in honor of the New Year holidays are on or so, every evening decoration. By the way, they are very fond of blue color, a lot of it here. Maybe he symbolizes something from them.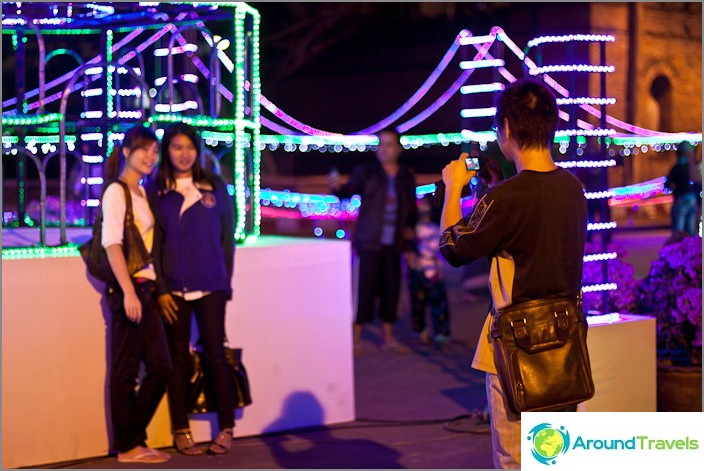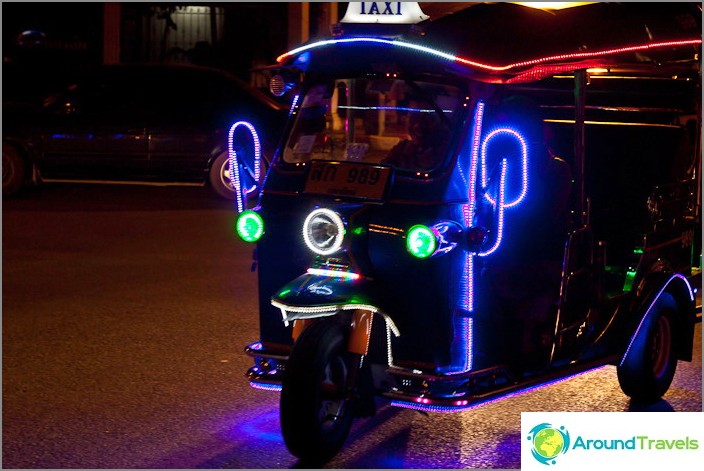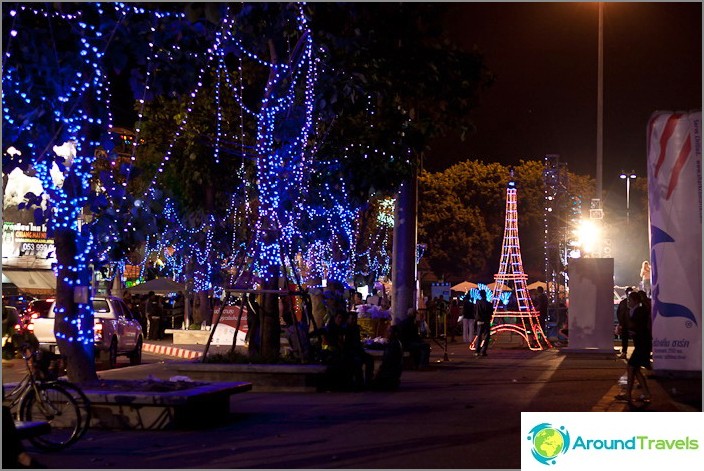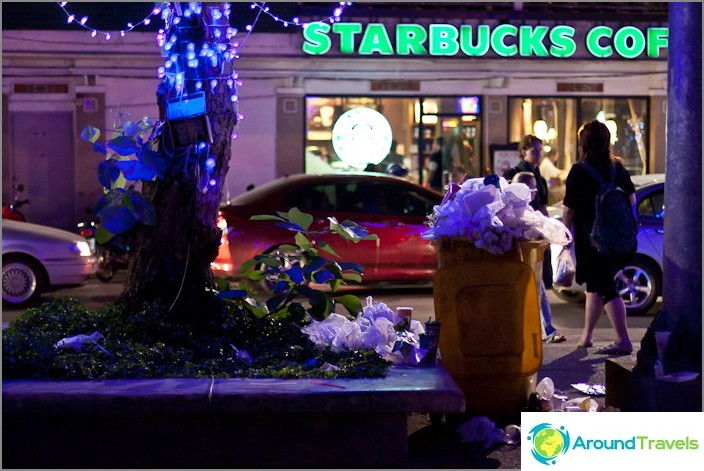 They also noticed that in Thailand they often dovarious wire-frame figures, and then they are highlighted. And on the same square on different holidays - different figures. This time it was the famous architectural monuments of various countries. Beautiful, by the way, very much.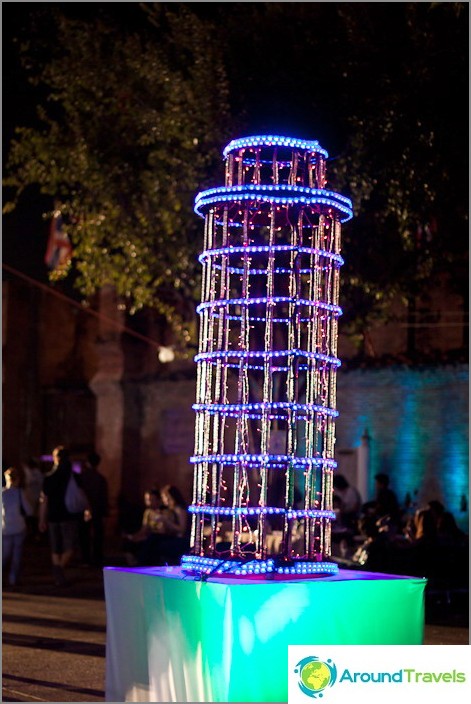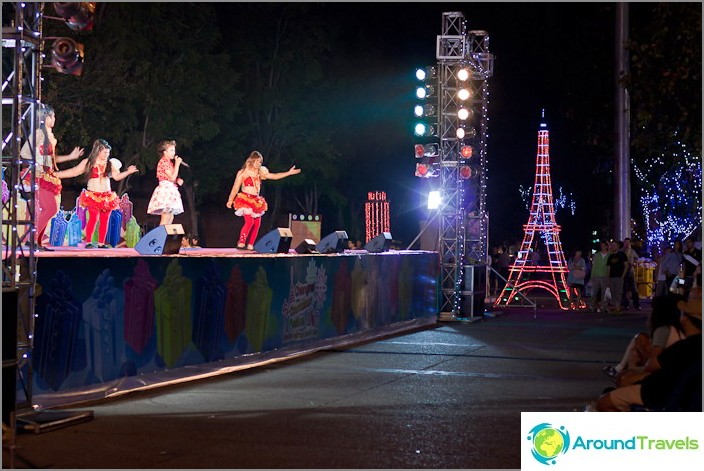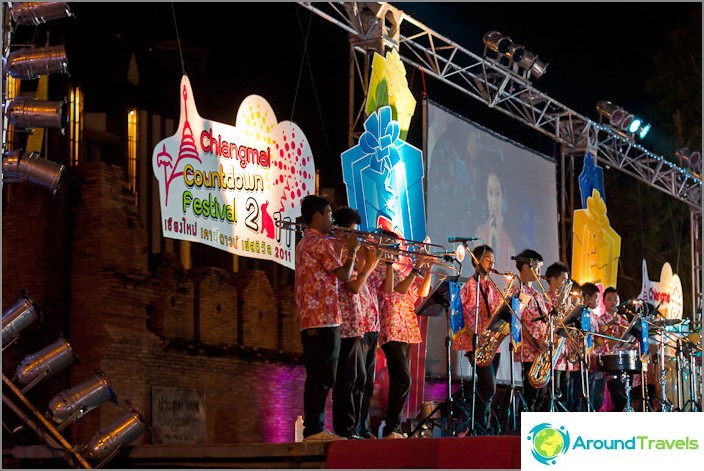 I want to pay special attention to the trees! I don't know if they grow in the Thai forests, we didn't meet them, but on the streets a few days before the new year we started to notice. And here you just imagine a standing Christmas tree or a certain figure resembling this tree among palm trees !!! And when on this New Year's beauty the artificial snow is still lying hilariously! People in the daytime wearing T-shirts and T-shirts are walking, the only shoes here are slaps and sandals, and Christmas trees stand with snow! So funny! Although the Thais have to pay tribute, in the evenings, she still puts on jackets, but the shoes never change.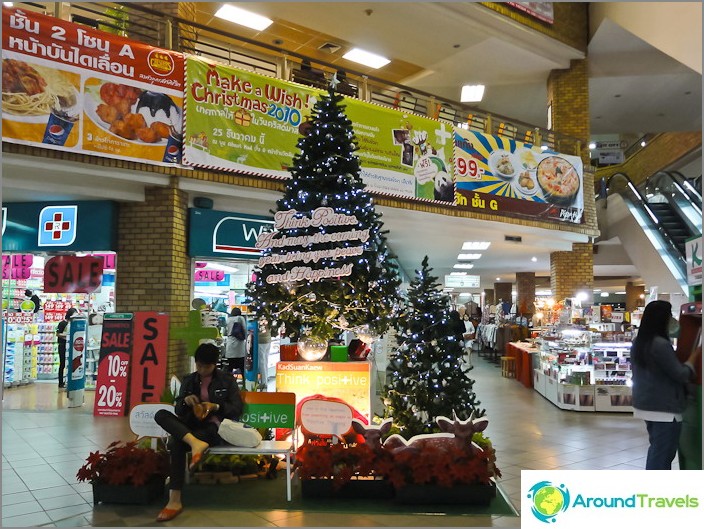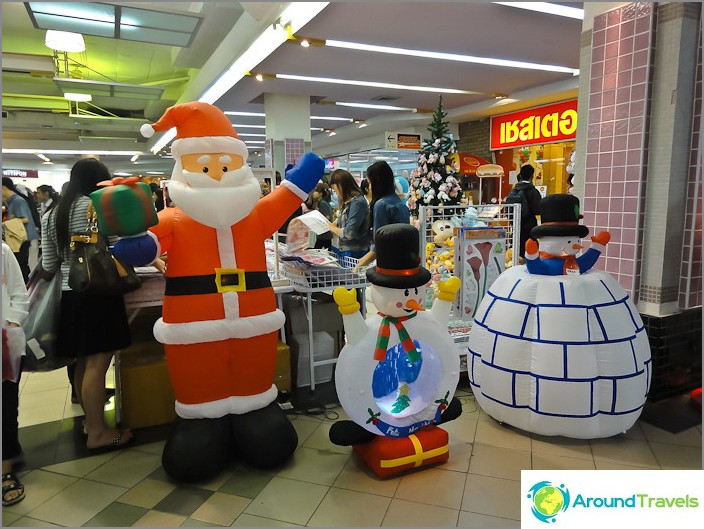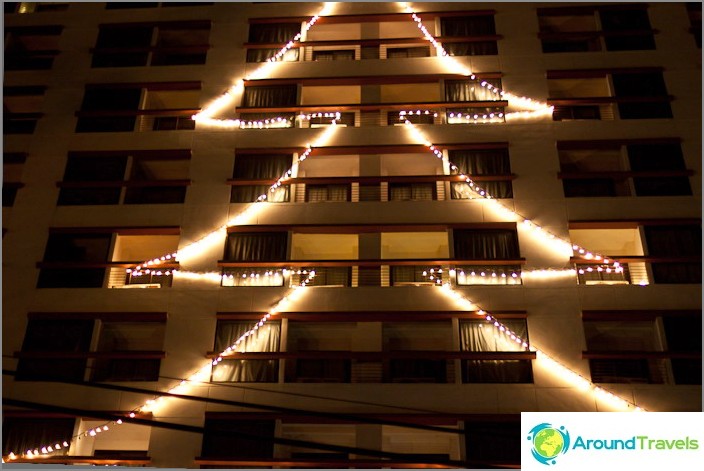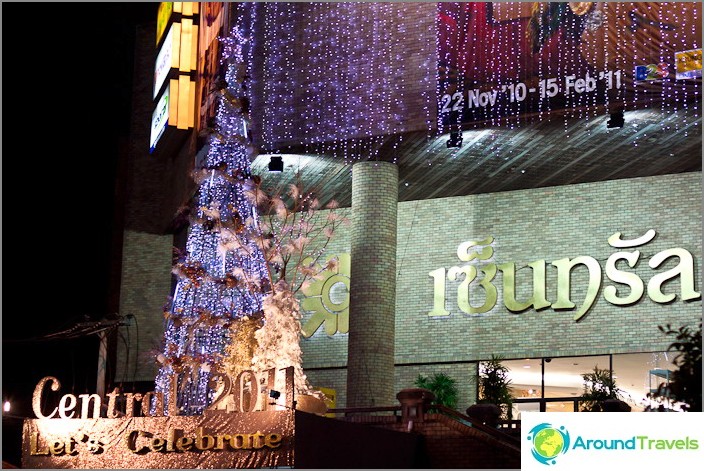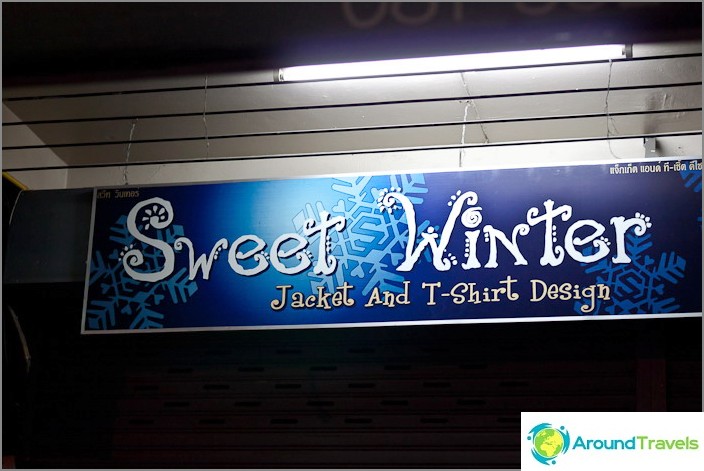 And happened a couple of times and so that when neara shopping center sprang up a building, in the daytime it was not even very clear what this was all grown up with. And only when the evening comes and this skeletal statue begins to be lit, you understand that this is a tree, a Christmas tree-stick! Although maybe in Russia in the same way, but I just did not notice it.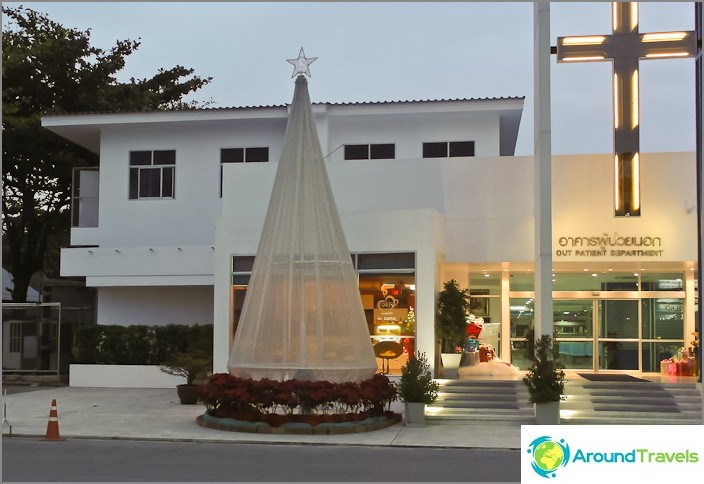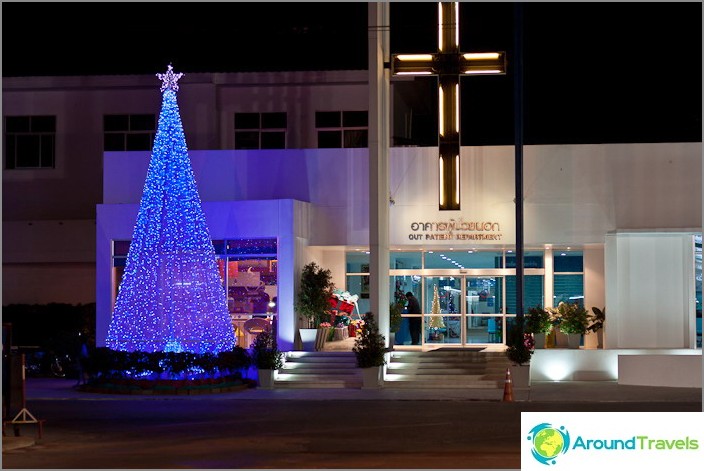 Buying groceries in the supermarket, drewattention to what gifts are prepared. I don't know, this was done in case "I didn't know what else to give you" or is it a standard gift for the new year in Thailand. The main thing is that it is quite practical and convenient - sealed baskets filled with different goodies, and, not like ours, only sweets and sweets. There's a whole NZ for a rainy day: some canned food, and coffee, and seasonings, and sauces, and cereals ...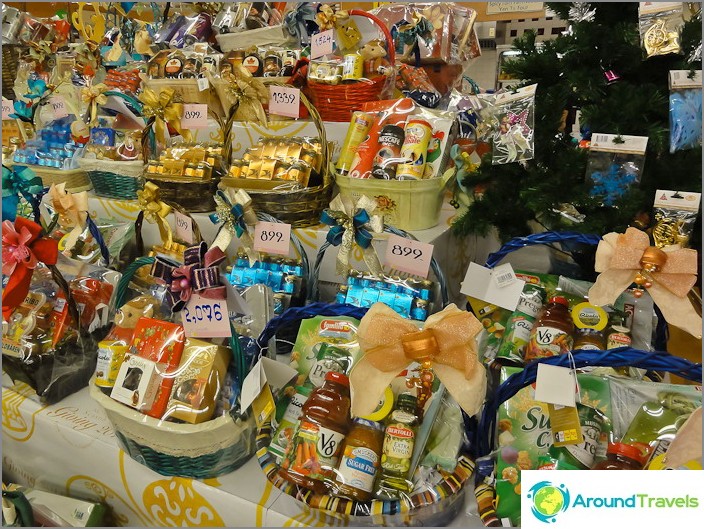 We walked on these pre-New Year streets,I saw these non-Christmas trees, but for some reason the sensations of the approaching holiday did not appear, which is why I personally was upset. Either it didn't fit in my head that the New Year was about to come, because there was no snow and I didn't freeze on the street, or for some reason. But in the new year itself, this sensation disappeared and the magic found me. But this is already in the article How we celebrated the New Year in Thailand.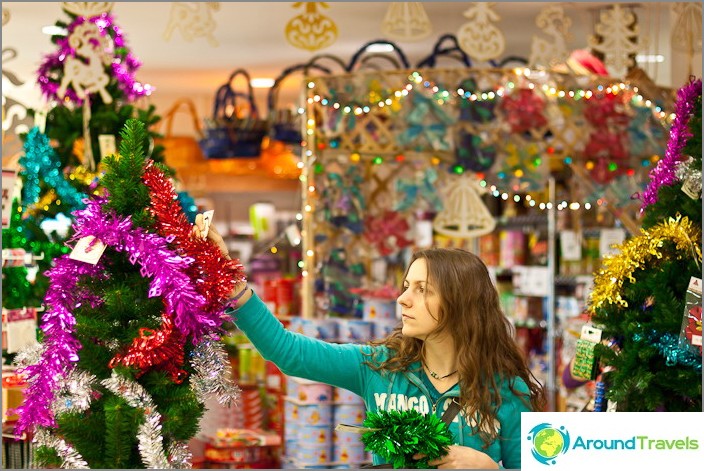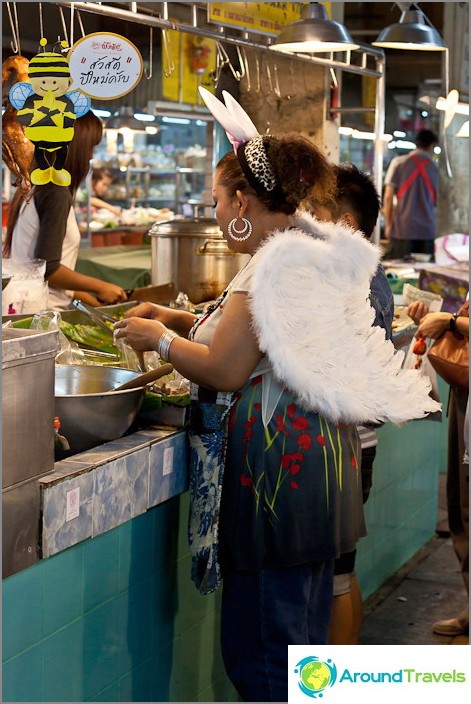 Life hacking 1 - how to buy a good insurance

Choosing insurance is now unrealistically difficult, so to help all travelers, I compile a rating. To do this, I constantly monitor forums, study insurance contracts and use insurance by myself.

Life hacking 2 - how to find a hotel 20% cheaper

First, choose a hotel on Booking. They have a good offer base, but the prices are NOT the best! The same hotel can often be found 20% cheaper in other systems through the RoomGuru service.

Discount hotels