I went to the Old Park in Kabardinka, as in Mini-Siamin Thailand, if anyone knows, or in Mini-City in Turkey, that is, in the park with copies of famous buildings. But the Old Park, although it is a thematic-architectural park, does not contain a copy. All the buildings in it by themselves (not copies) are more likely just the subject to be respected, be it Japanese, Greek, or Caucasian.
The price is high, but in Kabardinka there is not so much that you can still see. And in general, nothing of the kind exists either in the nearest cities or on the whole coast.
The content of the article
old park
Old Park - one of the mainattractions Kabardinki. This is a thematic architectural park with a floor area of ​​half a hectare, where the architecture created by the author reflects various cultural epochs and styles from Ancient Egypt and Ancient Greece to the heritage of the peoples of the Caucasus. This is a mini-encyclopedia of architecture, a very compact journey in time and space. The creator of the park, Alexander Alekseev, graduated from Rostov University in 1983, studied the history of culture and art for many years. Its park embodies not only the historical elements of architecture and decor, but also the author's philosophical ideas.
The territory of the park is quite smallSeason there may not be overwhelmed. I was at the beginning of October and it was difficult to make photos, I had to wait until they move away from the place I need. Each building has its own theme. They are quite close to each other, they are separated by paths and lawn. Everything is very well maintained. As I understand it, there is only one architect - Alexander Alekseev. A writer who changed his writing profession to an architect and a sculptor. The old park he created from scratch, before there was just a wasteland. That is, all the buildings, although they reflect some epoch, but are a replica, antiquities are not expected here. Only in the house of the East there is a collection of old weapons and armor. Alexander has his own architectural studio, and this park can be said to be a visiting card. Not bad, invented! Soon another part of the park will open, they bought another piece of land nearby. How it all looks in real life, for me better tell the photo.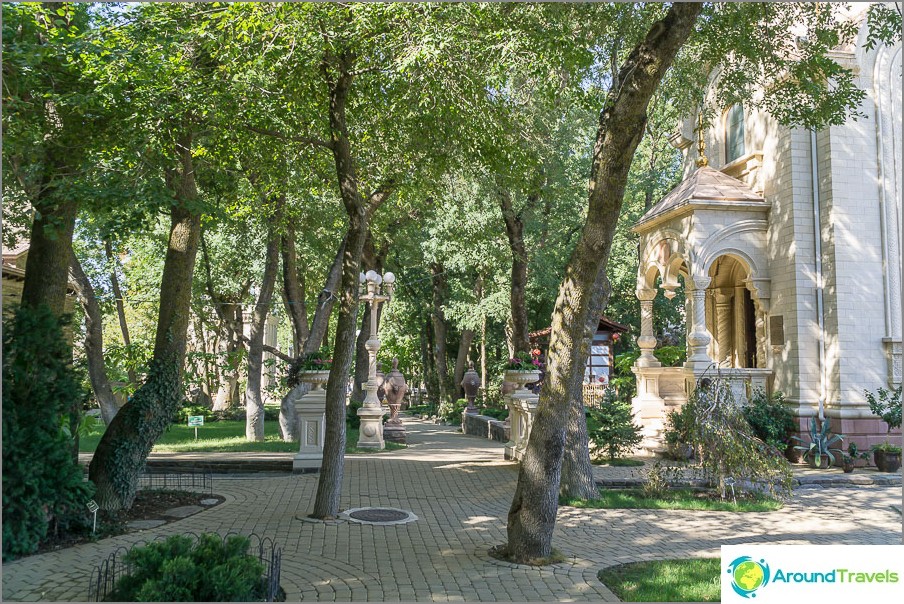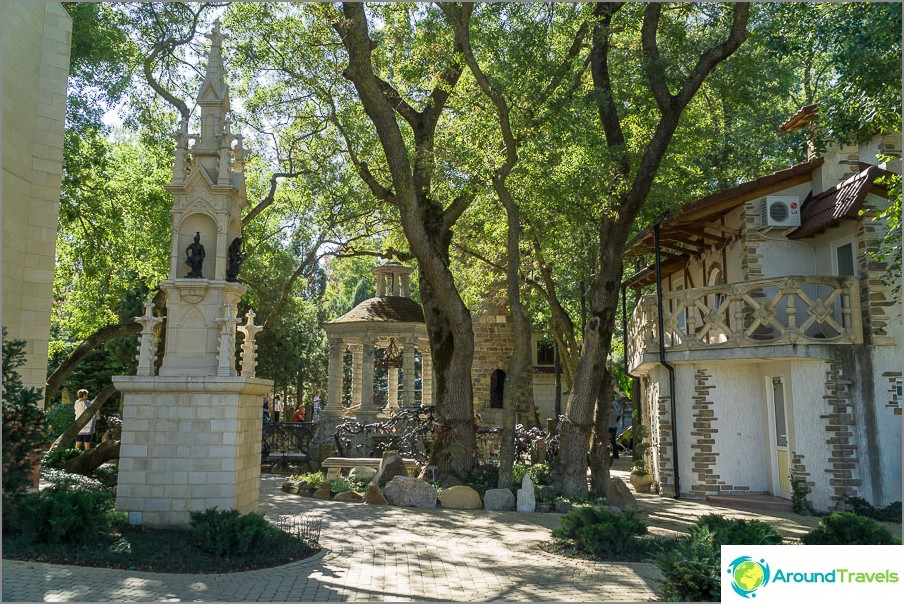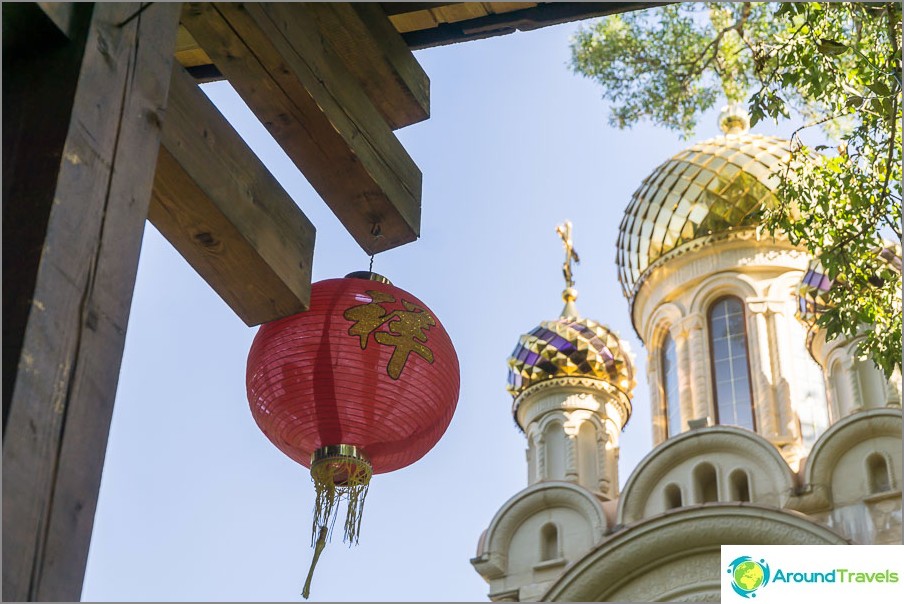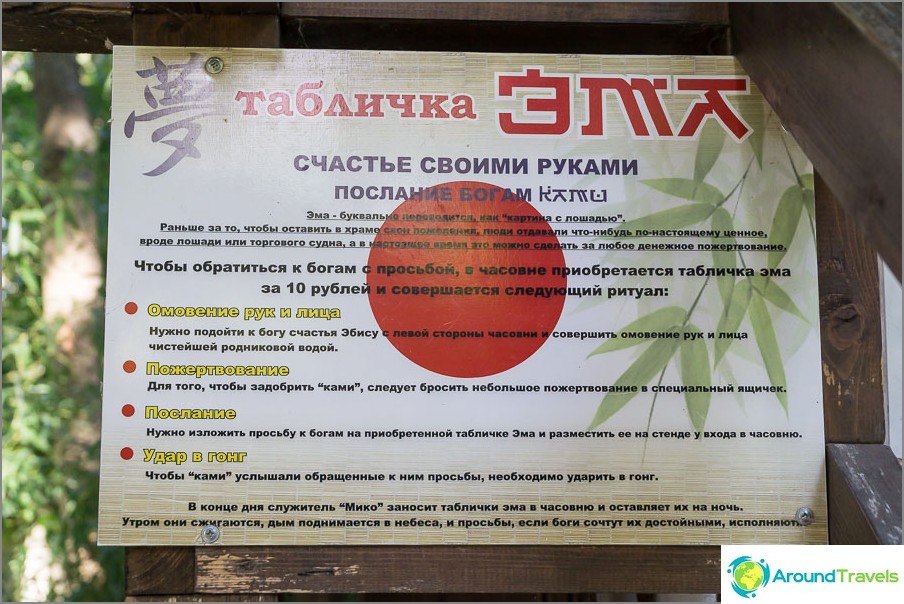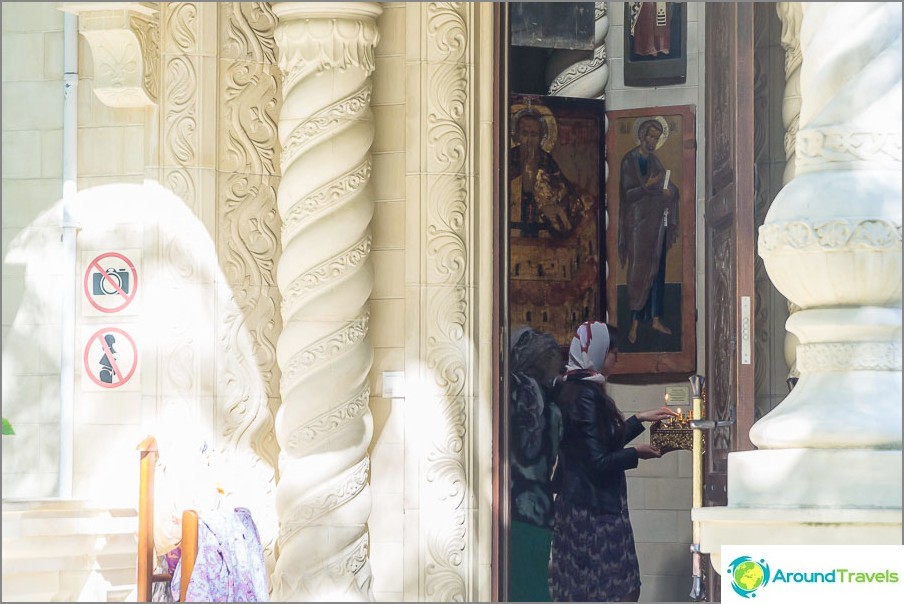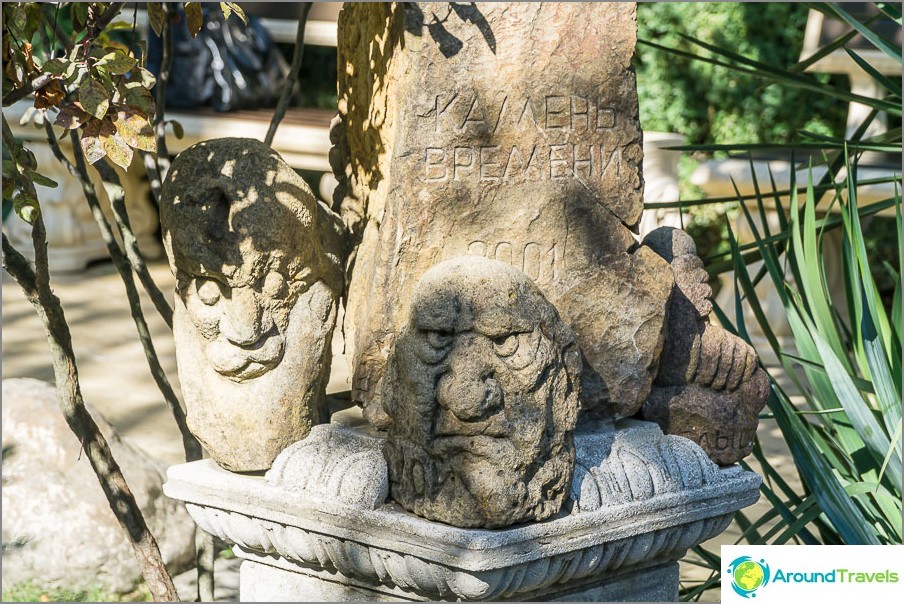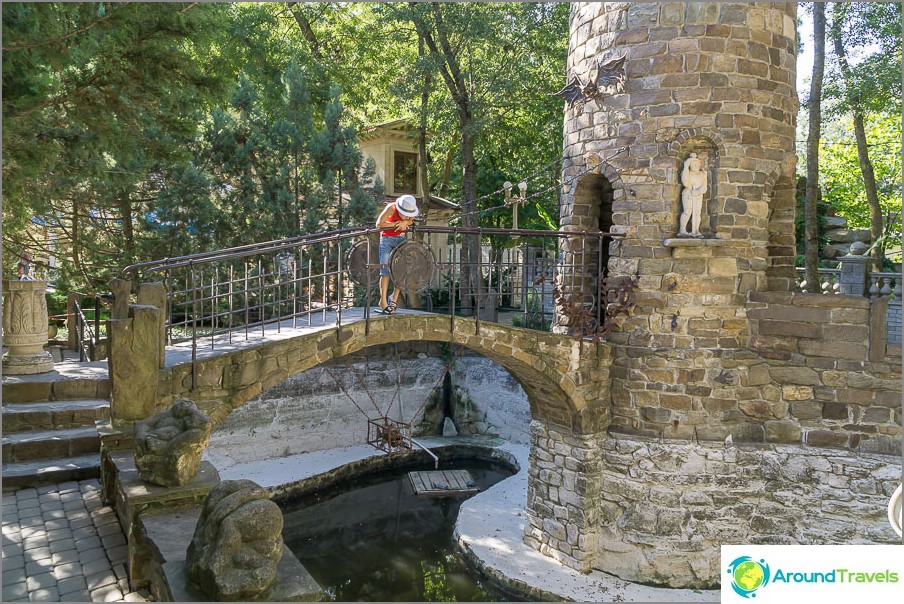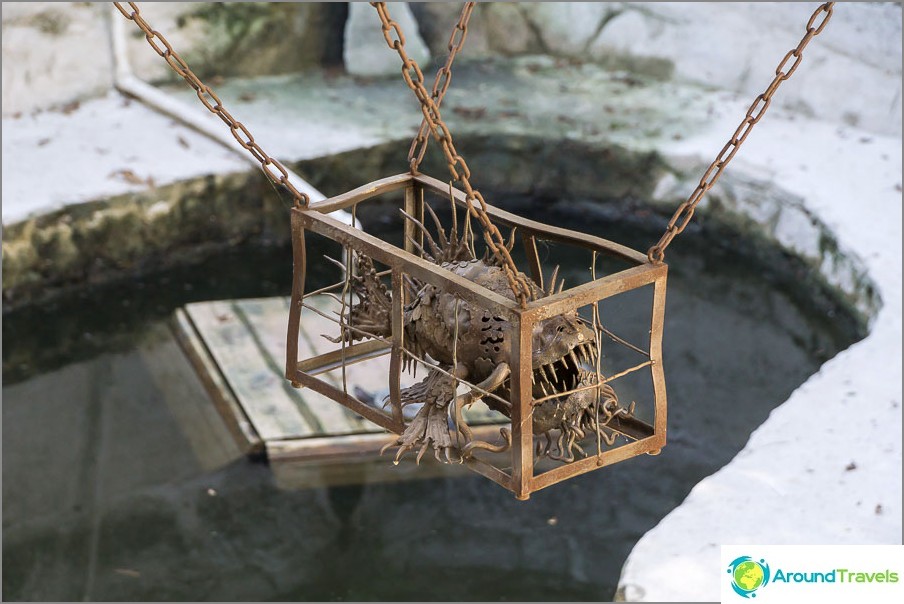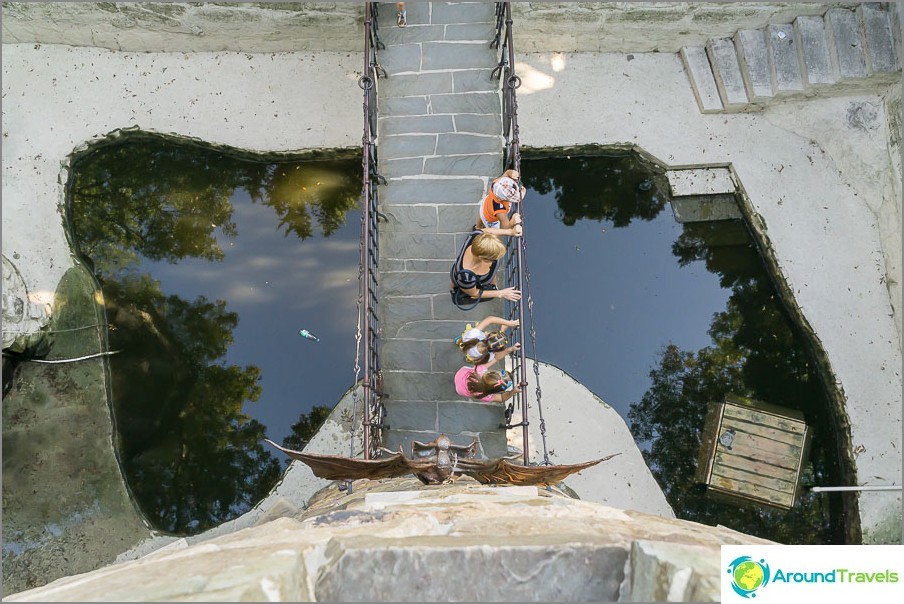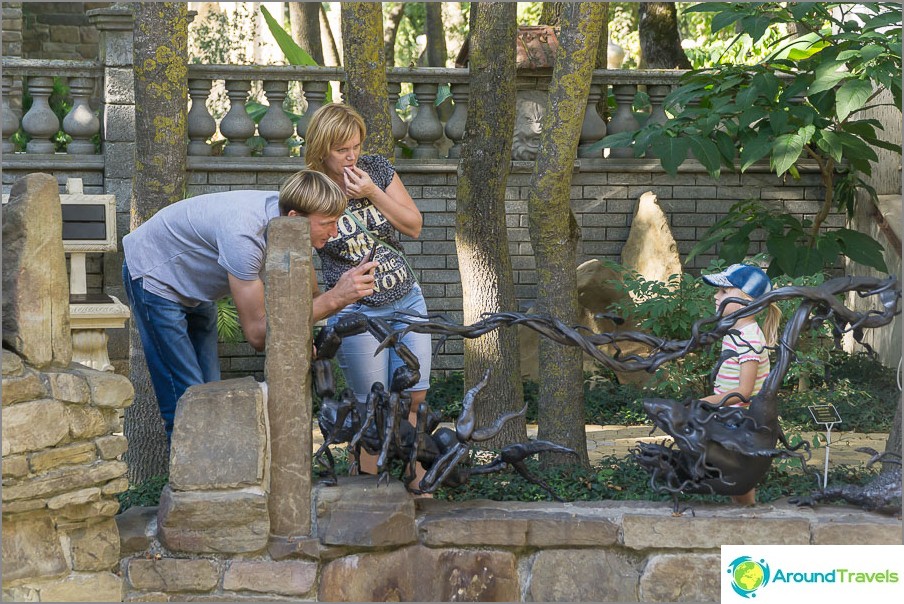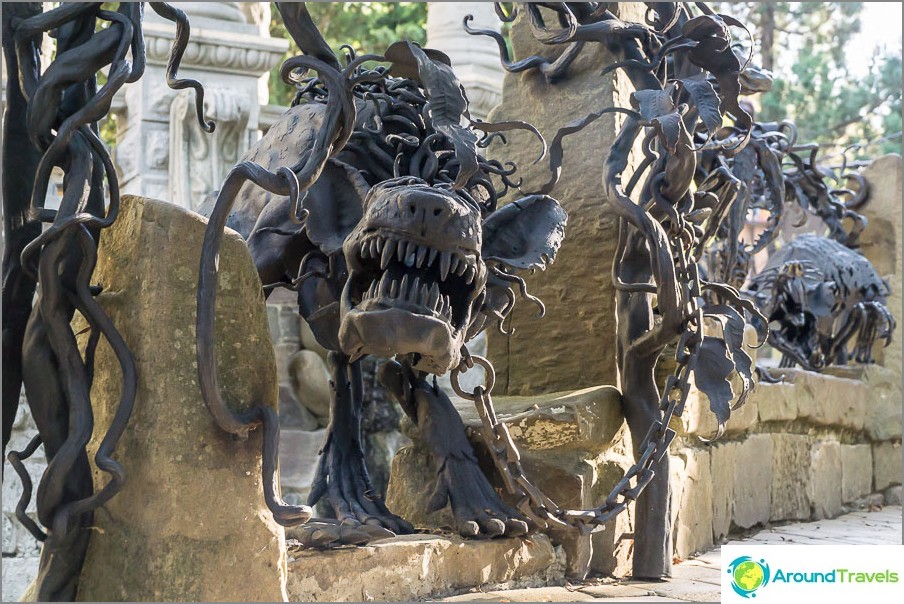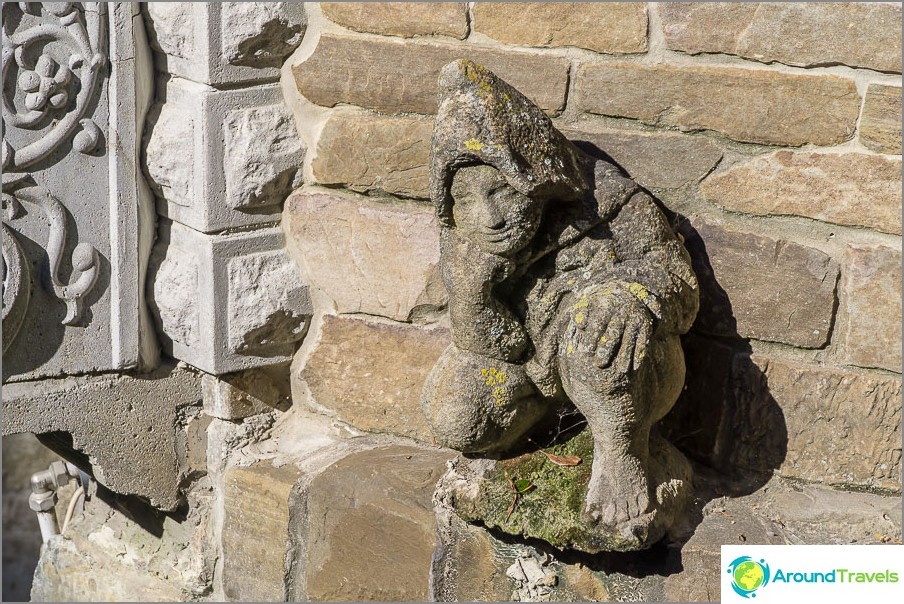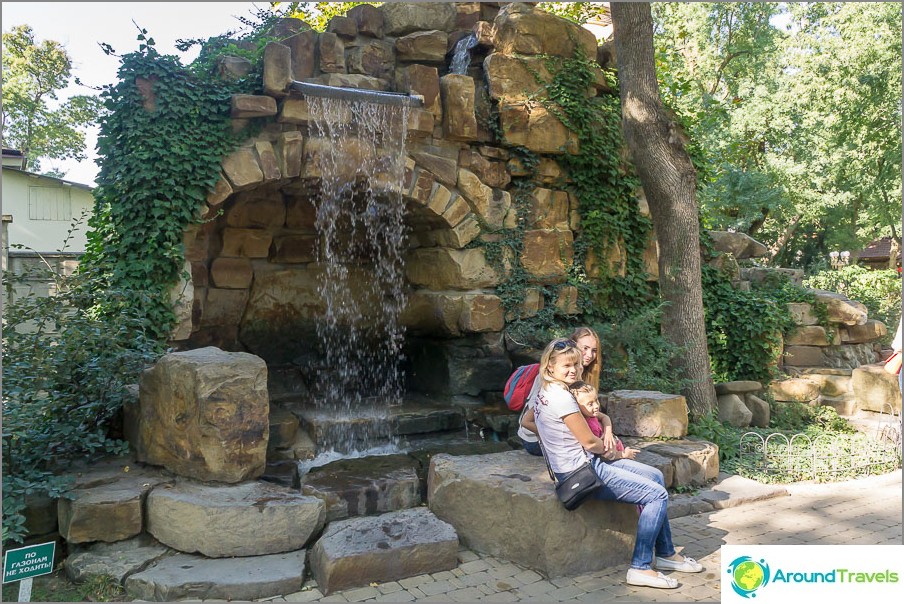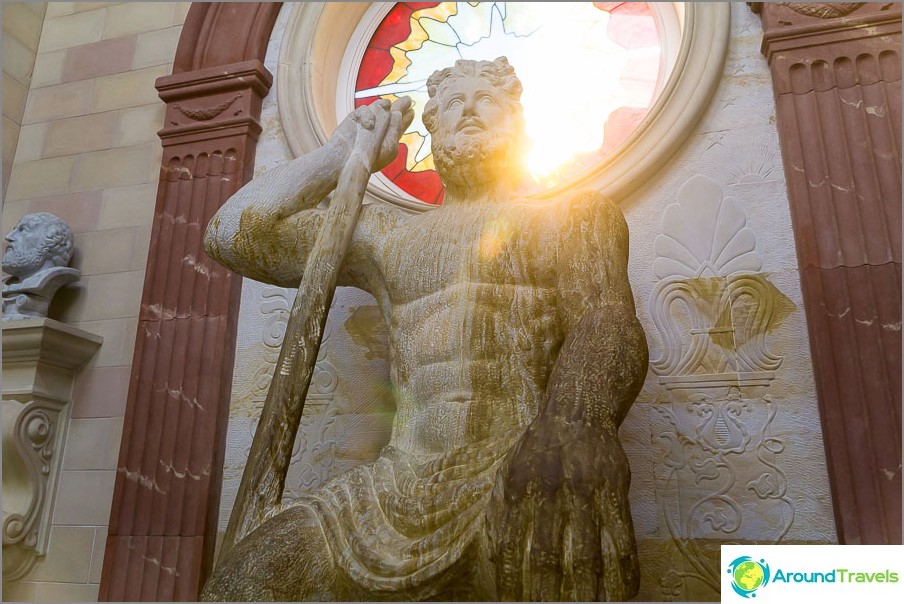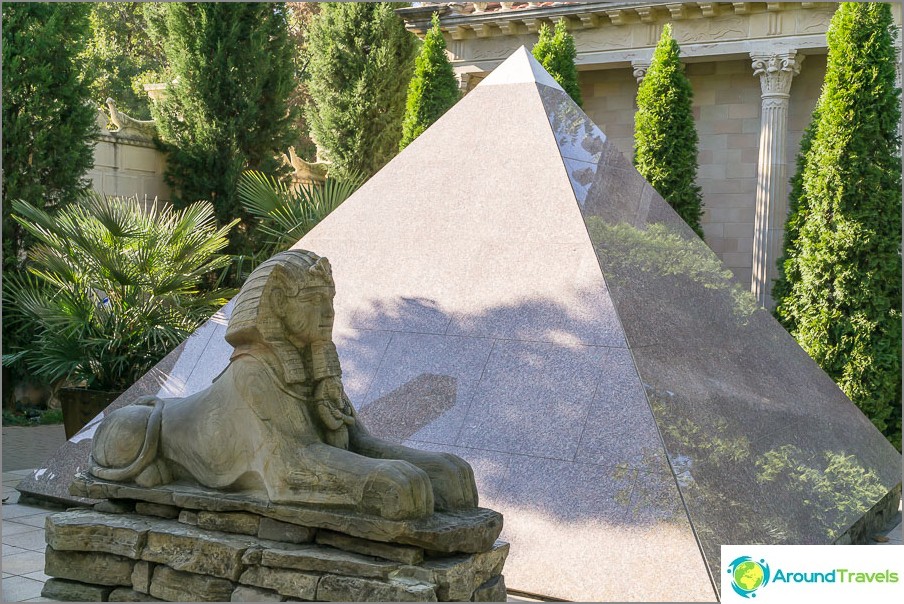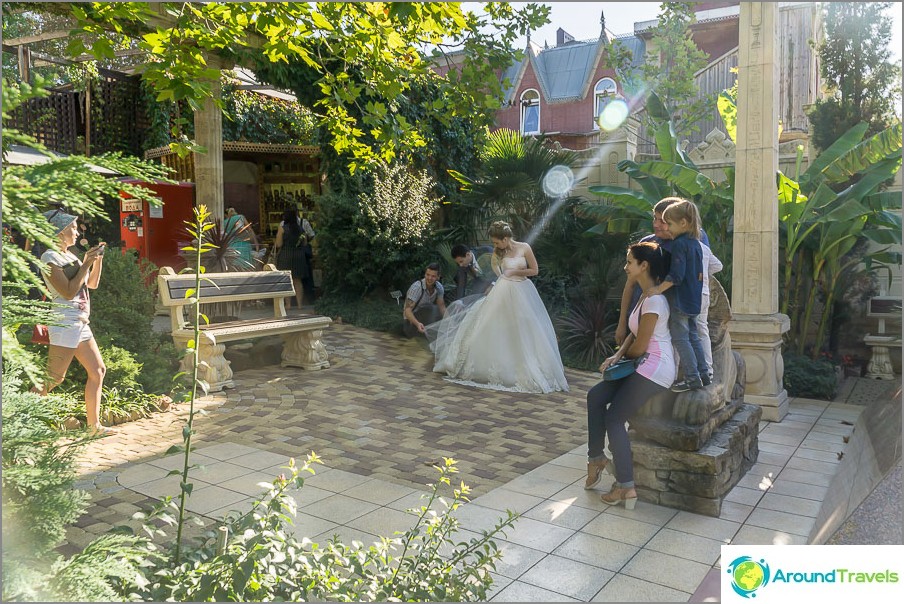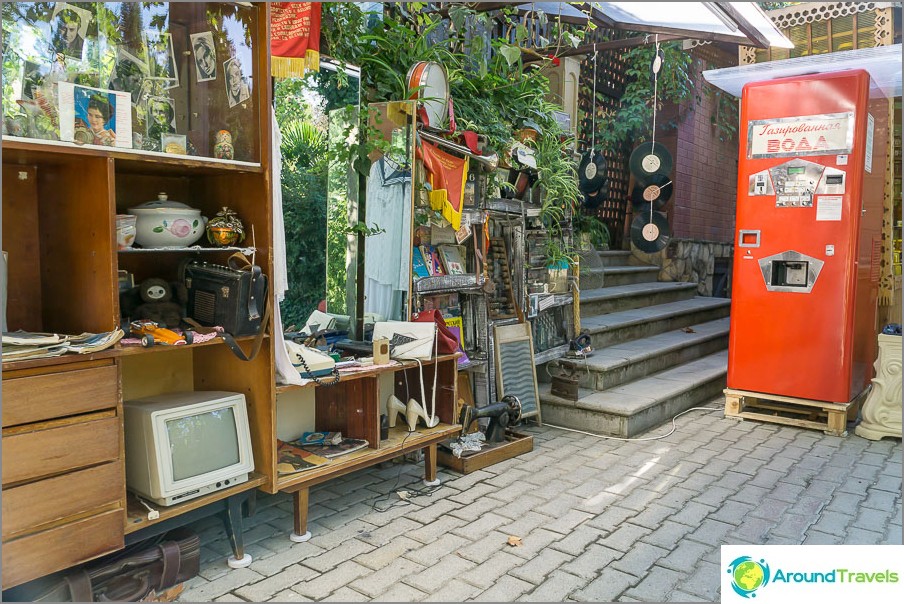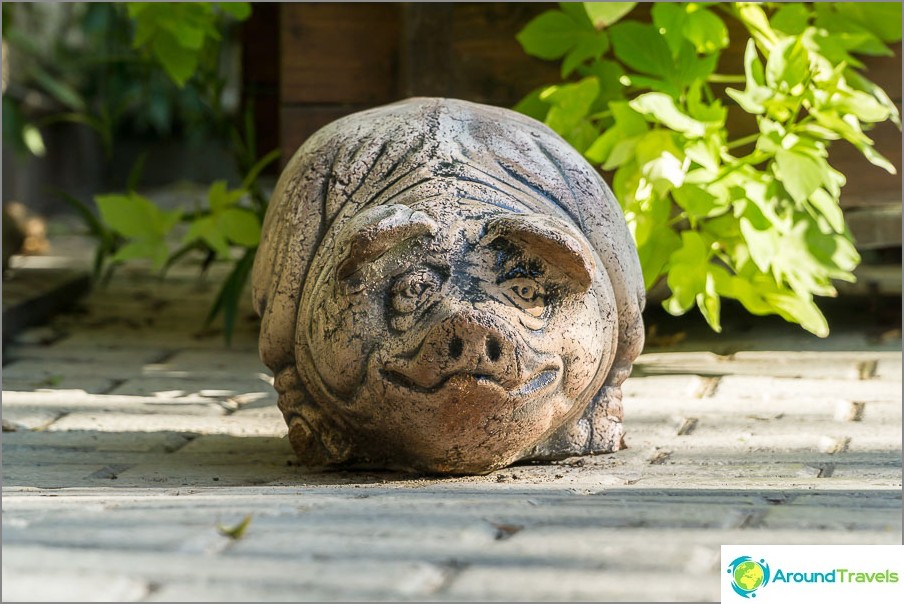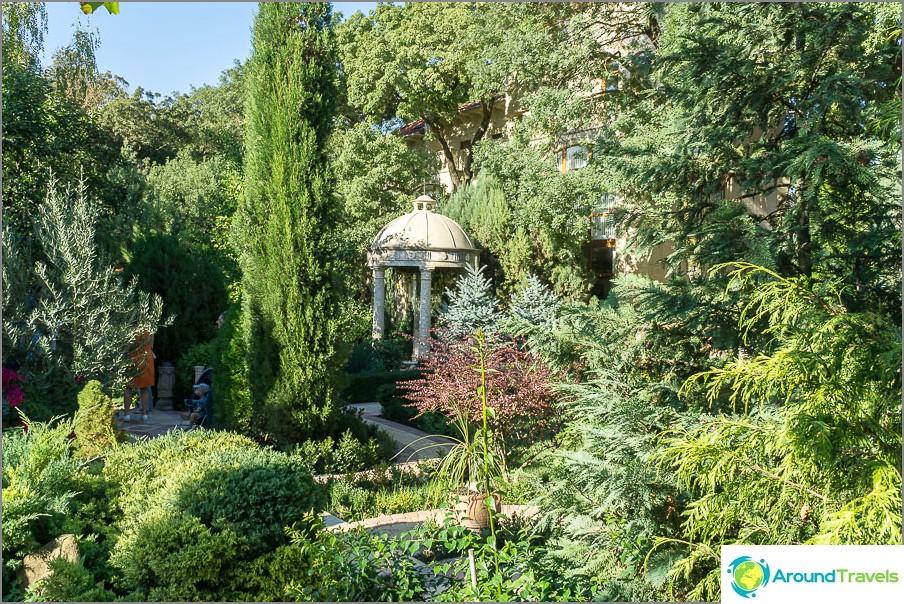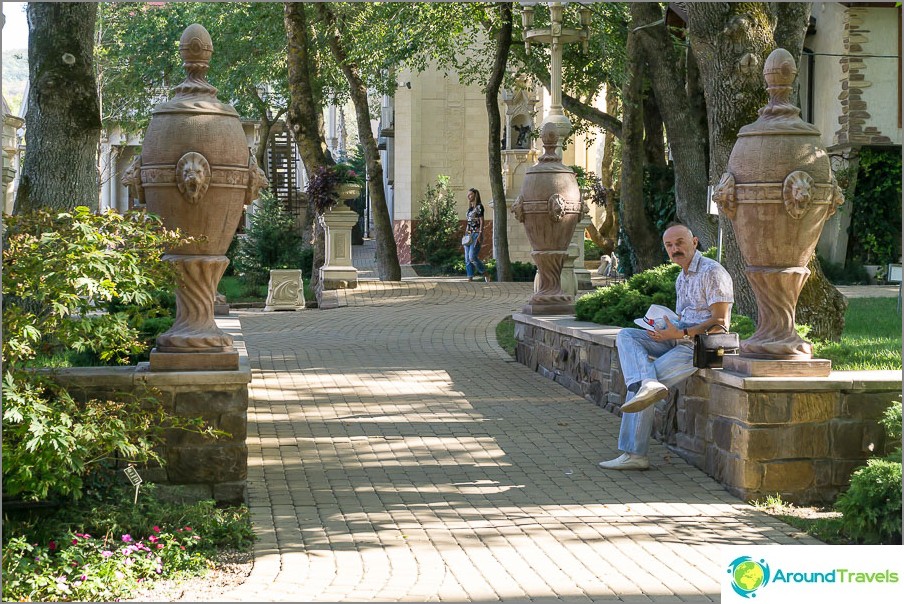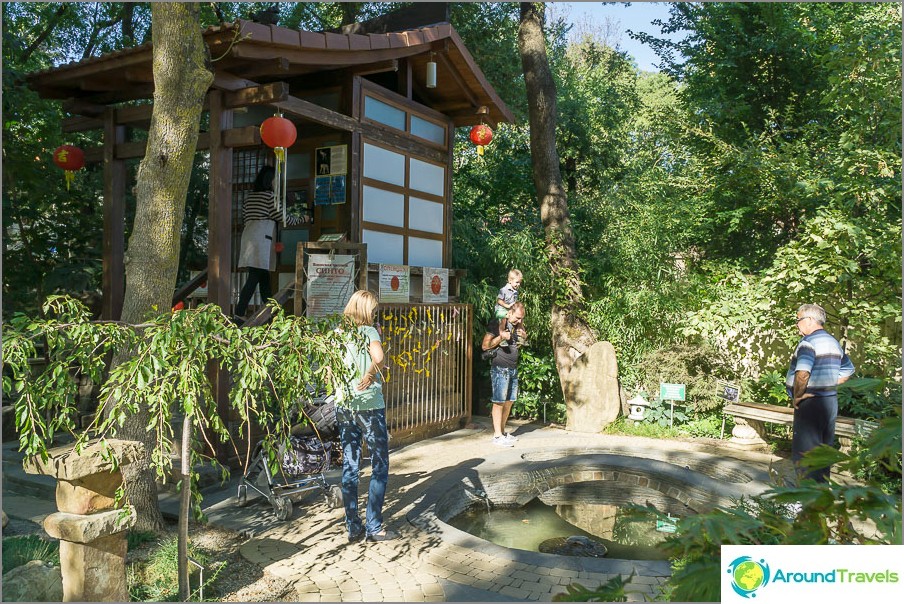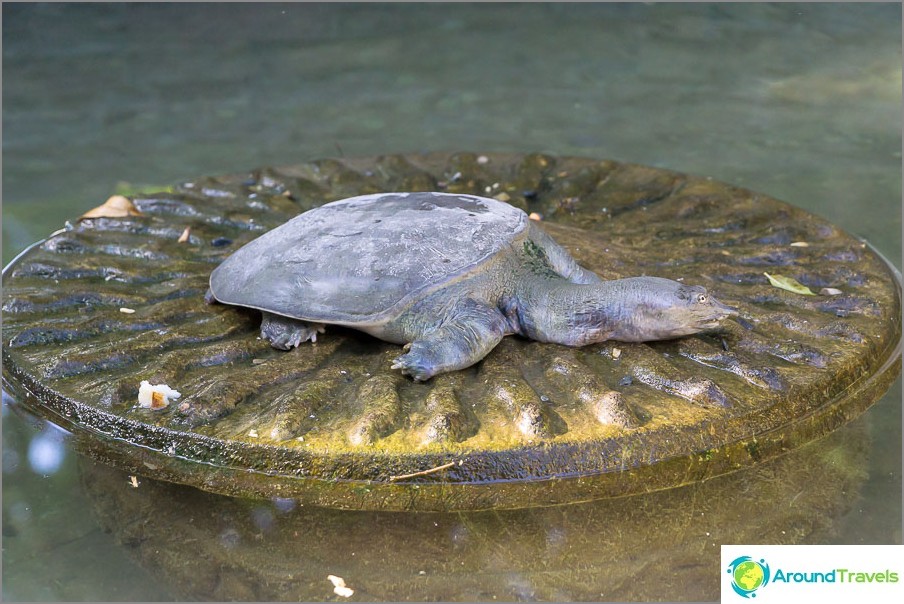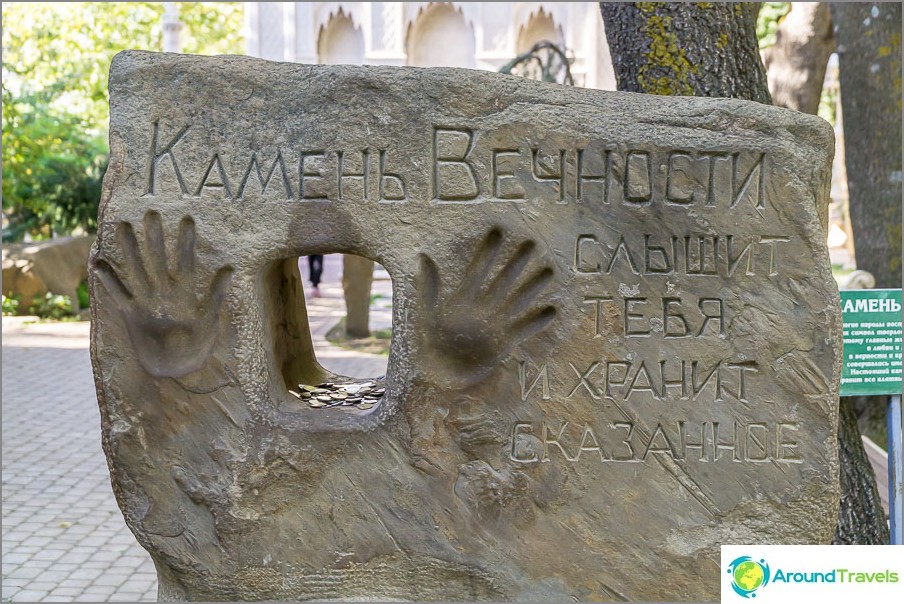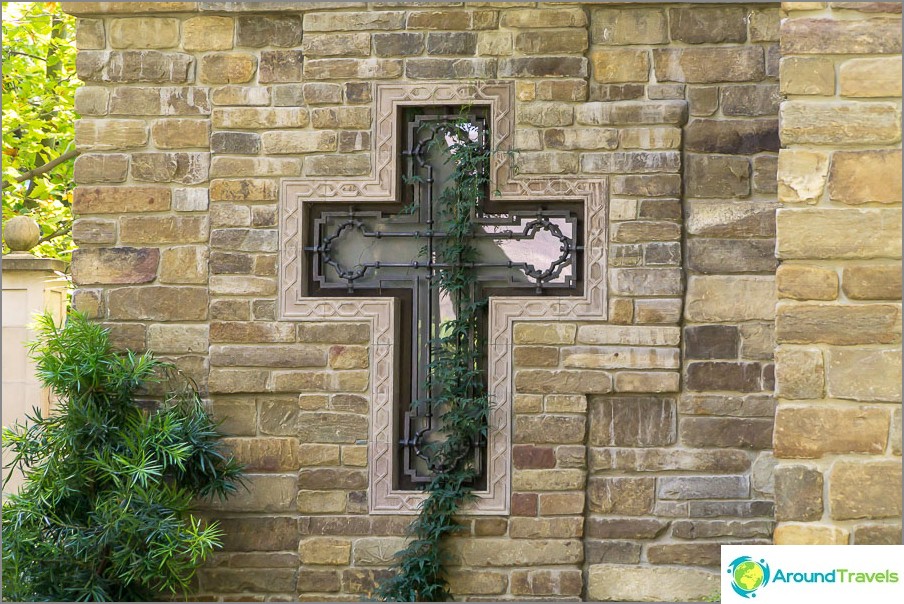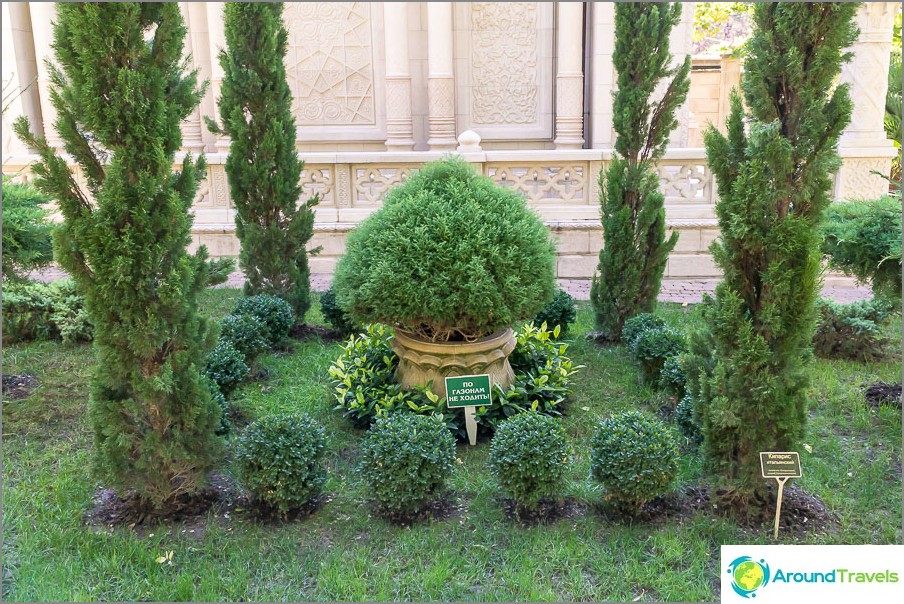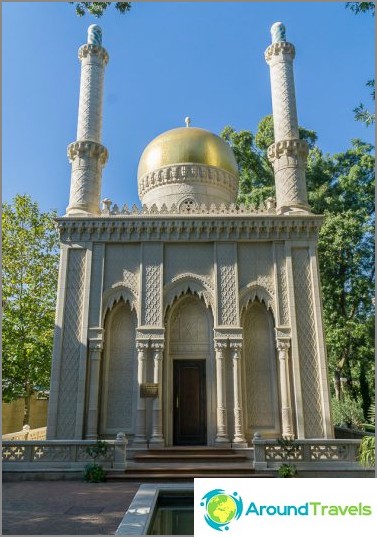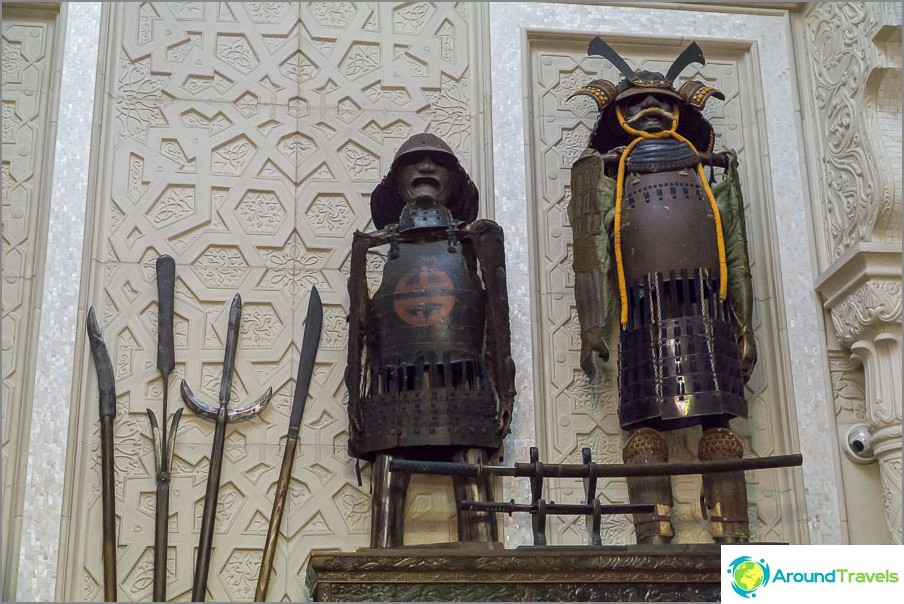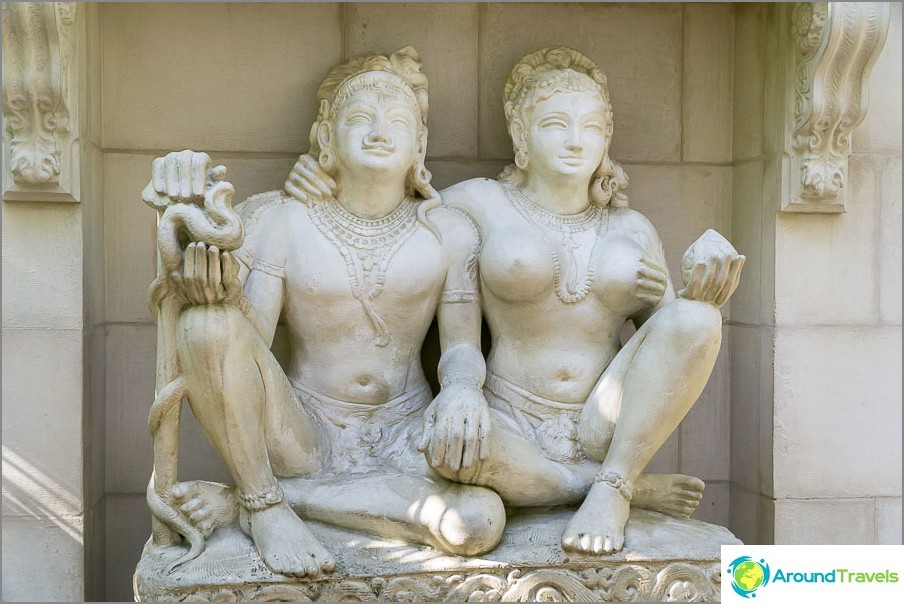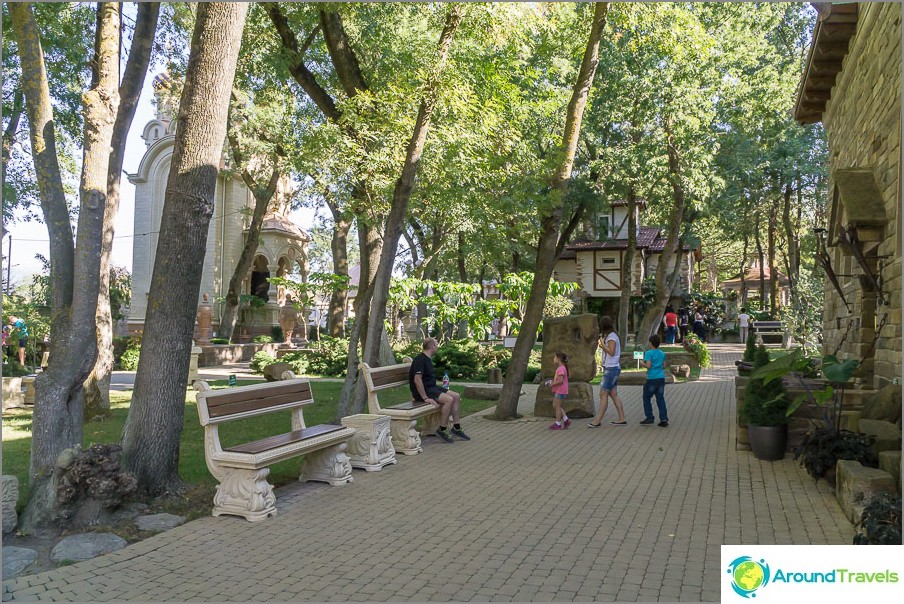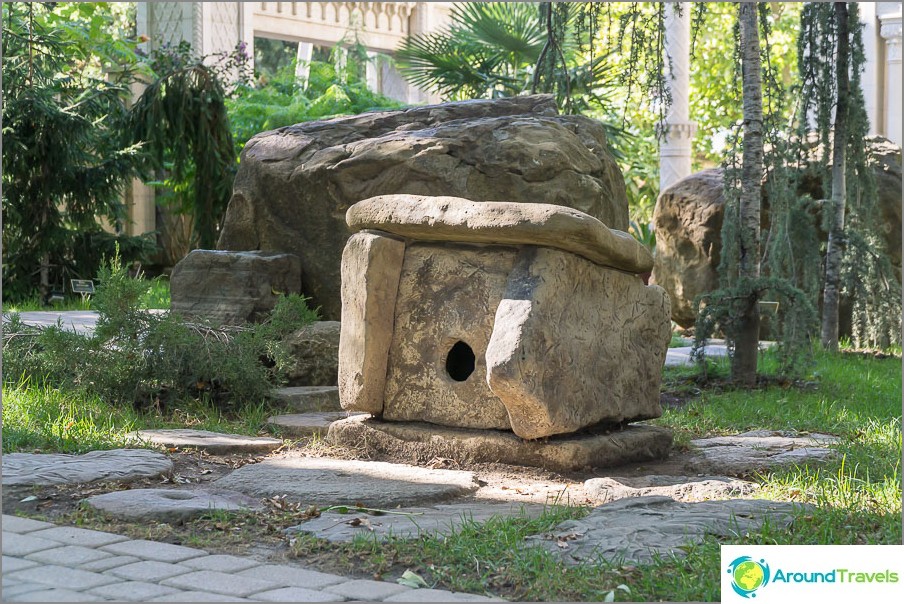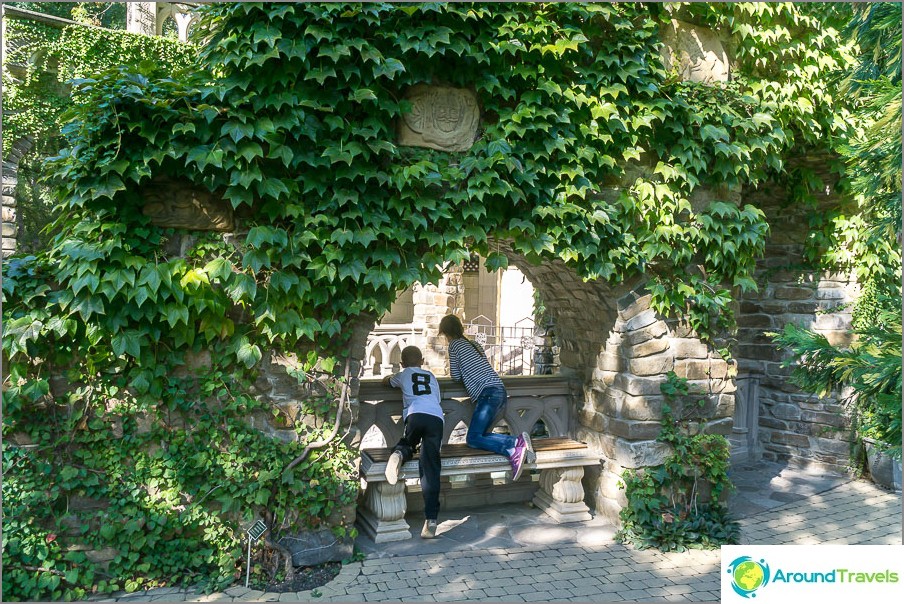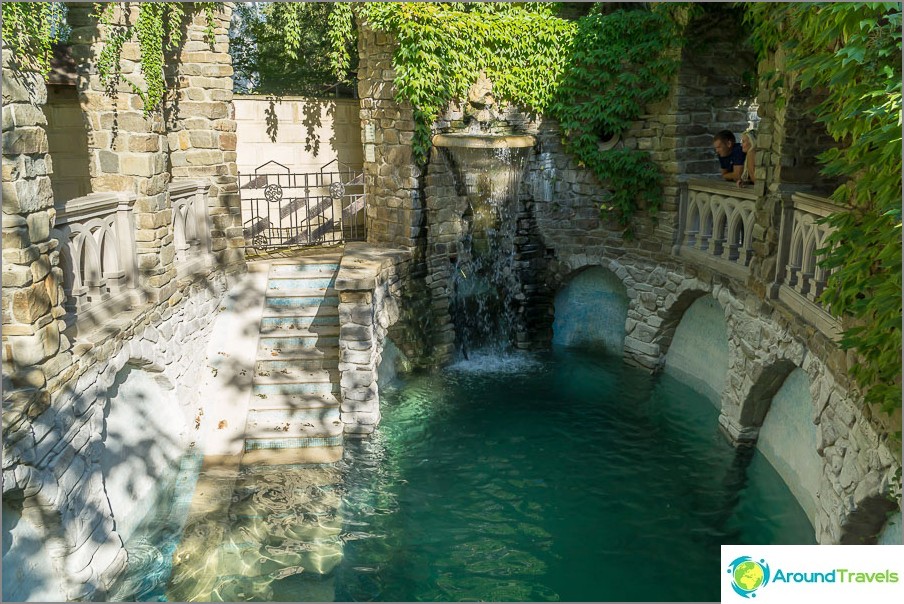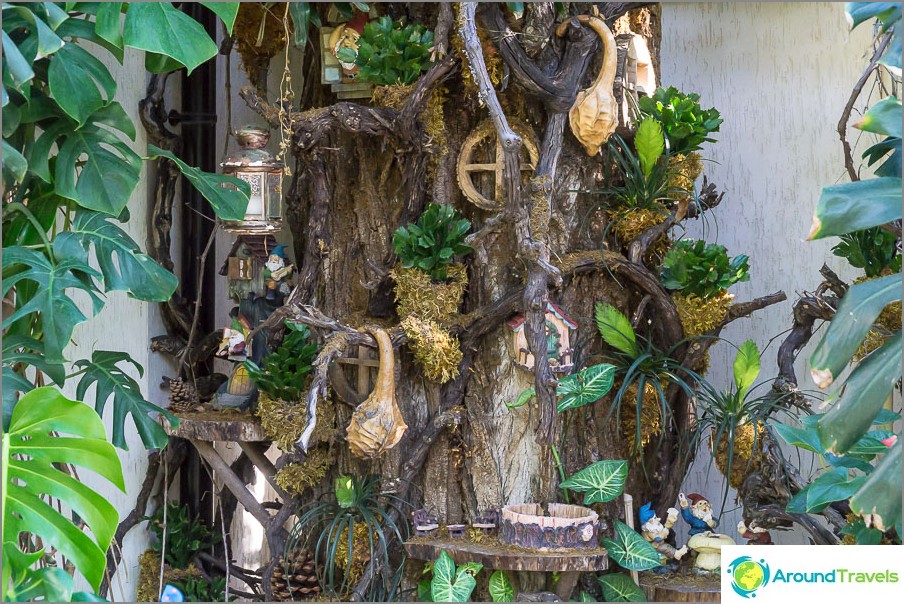 Separately drew attention to the design of oneelectrical shield. Amazing From a distance it looks like some kind of a milling cutter, or a picture. But if you come closer and see ... That face is a piece of a regular plastic tablecloth, around old earrings and plant stalks.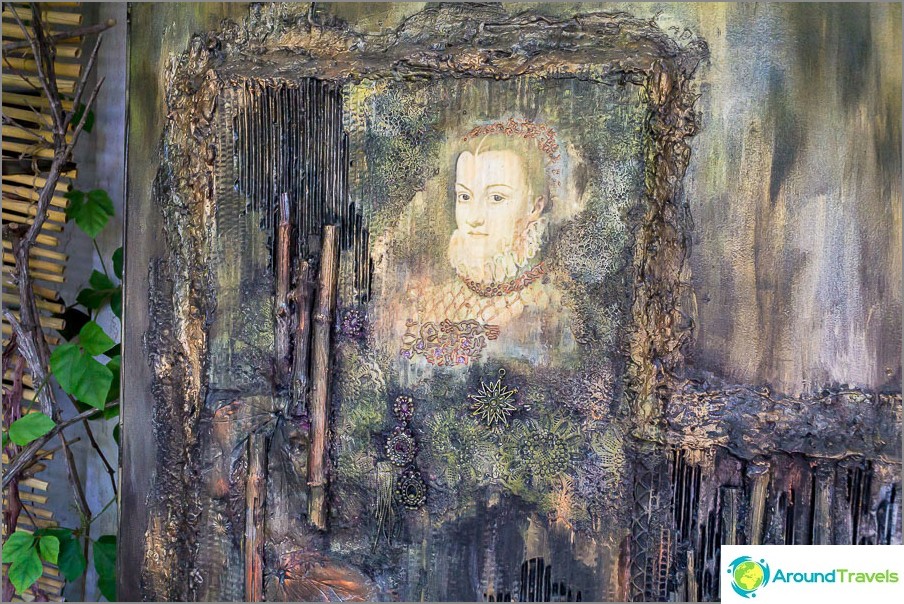 I will not recommend to visit or not to visit this park. Such an attraction for an amateur, however, like everyone else.
Video
Information to visit
What else to see in Kabardinka
What to see in Gelendzhik
Where to stay in Gelendzhik - a selection of hotels
The ticket price is 400 rubles per adult, 200 rubles perchild (6-12). The price includes a sightseeing 30-minute tour, which takes place almost every hour (at 9, 10, 11, 12, 14, 15, 16, 17 hours). The Museum of the Caucasus and the gallery of paintings are paid separately - 50 rubles each.
Opening hours from 8 to 20 (June-September), from 9 to 18 (October-May). In the park you can be at least all day.
On the territory there is a toilet, mini-cafe.
Official site
Map and how to get
Near the park there is a fairly large parking. Most likely in the peak season, it will be busy, but at other times you can find a place. But in general Old Park is located in the center of the village Kabardinka. You can park in another place (near the embankment, for example) and walk. Well, and having a rest in Kabardinka it is initially worth going on foot if they are not directly living at the edge.
Cultural center 'Old Park'
Cultural center 'Old Park'
Park with reduced copies of famous architectural structures, created by architect Alexander Alekseev. An interesting and atmospheric place where it's nice to walk and where to take pictures. Read more about the Old Park.
Park with reduced copies of knownarchitectural structures, created by architect Alexander Alekseev. An interesting and atmospheric place where it's nice to walk and where to take pictures. Read more about the Old Park.