After a long epic of housing, we finally settledfor a month. I will write in a separate article about how we searched for housing in Gelendzhik and its environs, and now I just want to tell by tradition where we settled and what we have here is good. As a result, we stayed with our friends in Beregovoi, to whom we initially arrived for a couple of days. There is a room here, but this is a whole story, why we could not immediately live there, explain for a long time, I would just say that this house belongs to another person and he had his own plans for this room. In general, while we are here, and we'll see. We will rely on fate (the stream), and there you'll see that a month will pass and you will have to come back to Moscow again.
Honestly, we initially drove inGelendzhik, because it is the city that would be more suitable for us to test the relocation, there are massage therapists and perhaps surdopedagogi. Yes, yes, it is for this that we came to this region to see if we could move here from Moscow for at least a year or not. However, having lived a few days in the village, we really wanted to stay here in peace and tranquility, surrounded by mountains and not far from the still deserted beach of Krinitsa.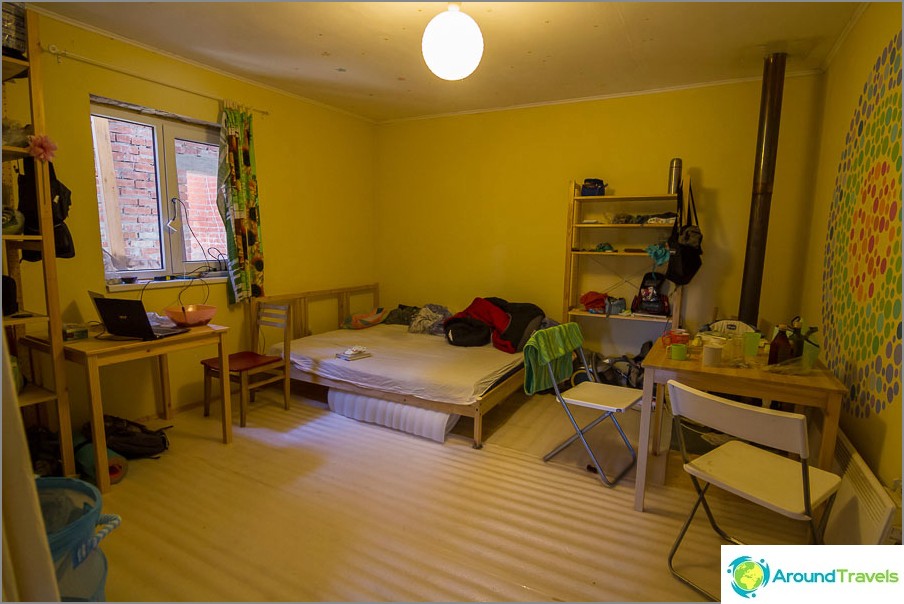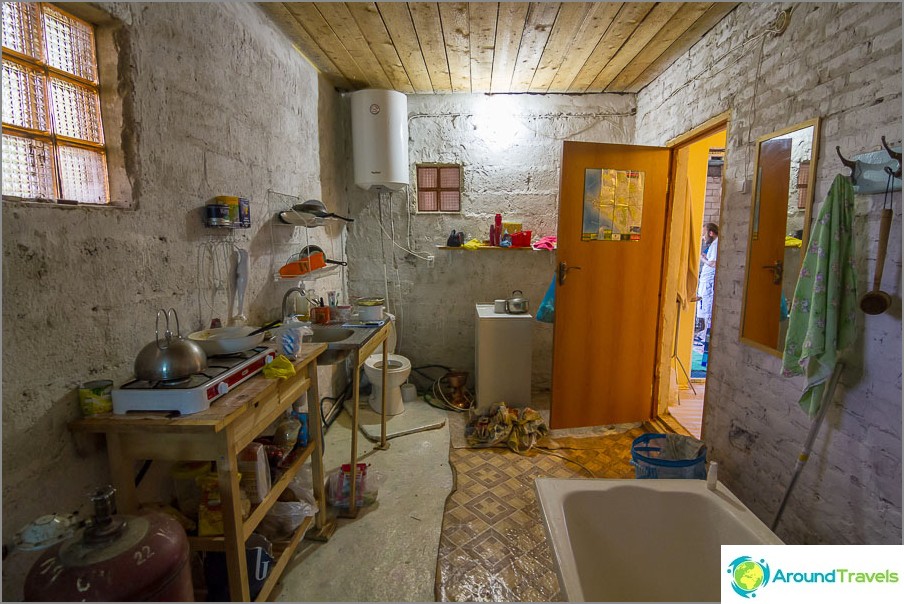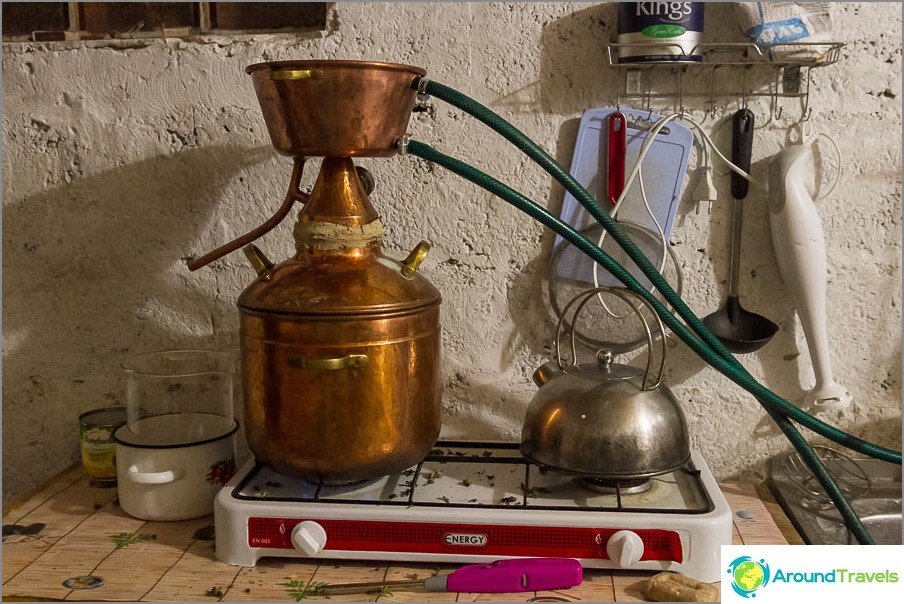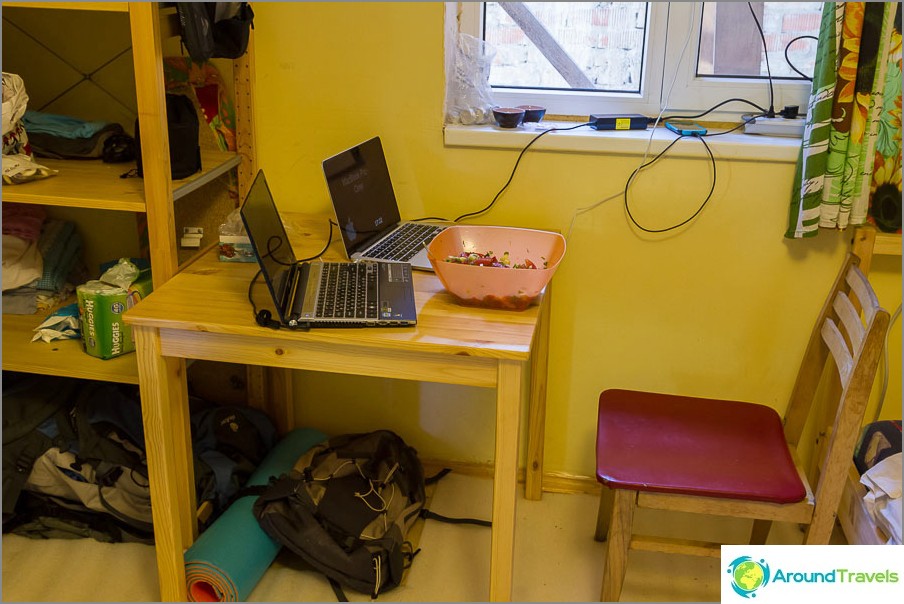 The room is simple with us, but for life in the summer is quitenormally, the most important thing is that Egor can spend most of his time outside the door in the sun, grass, and with another boy. It is so interesting to observe how small children interact with each other.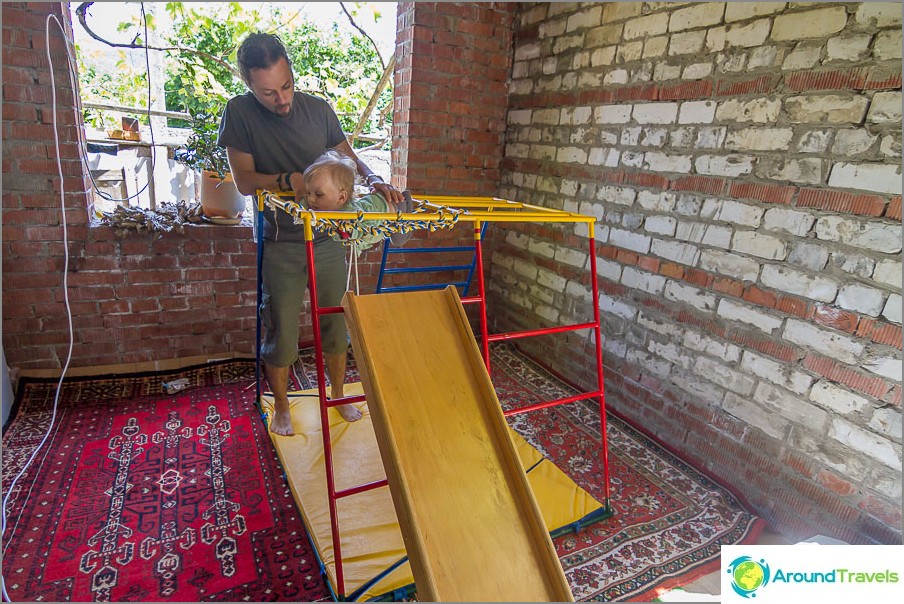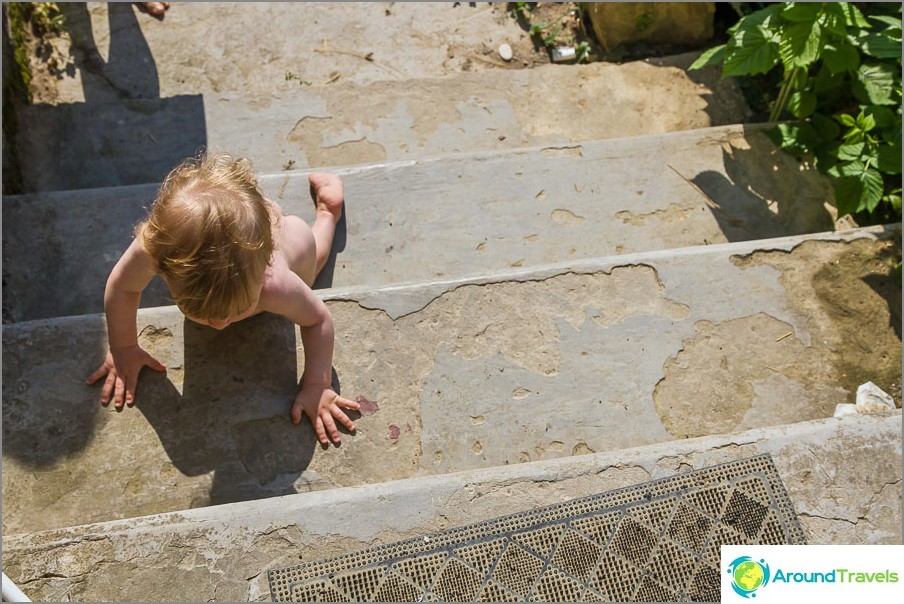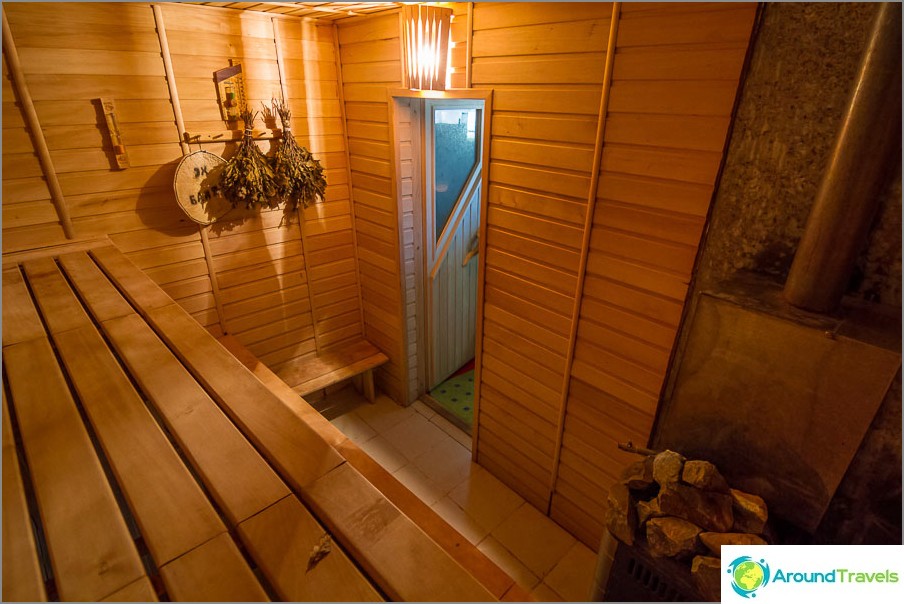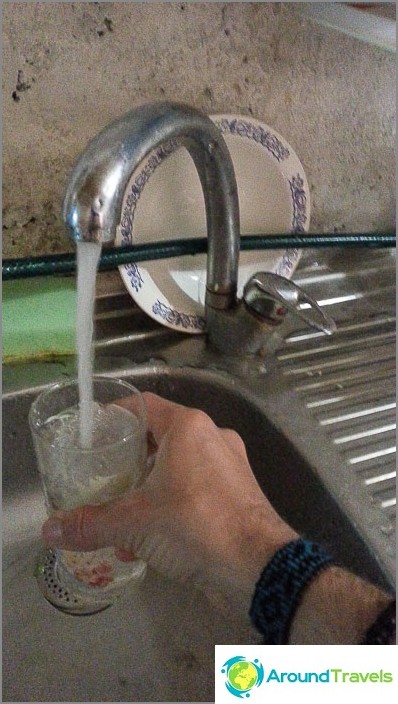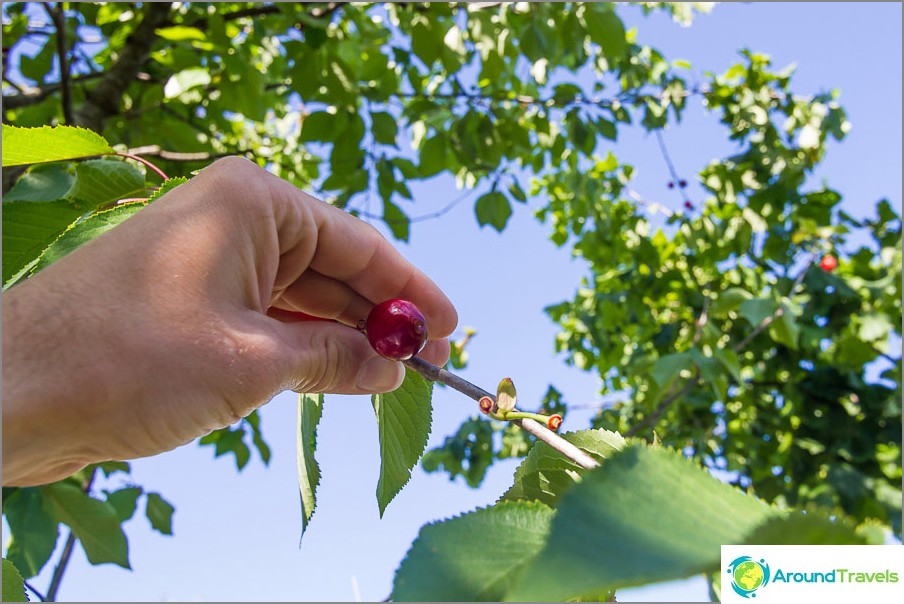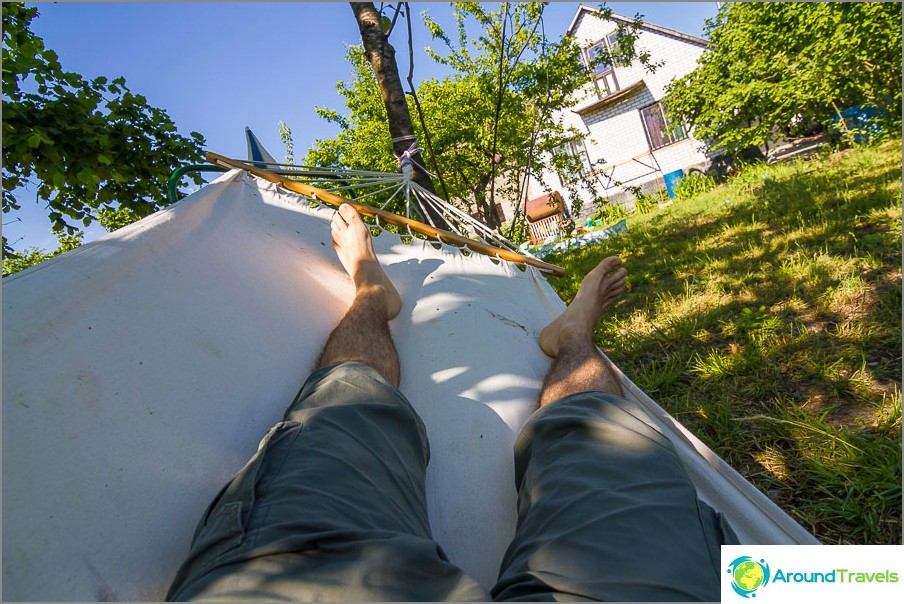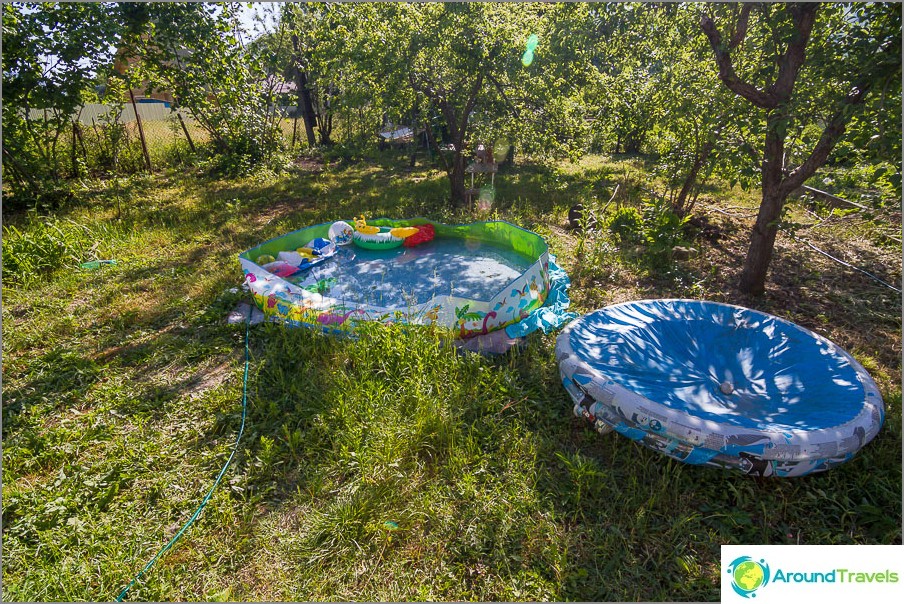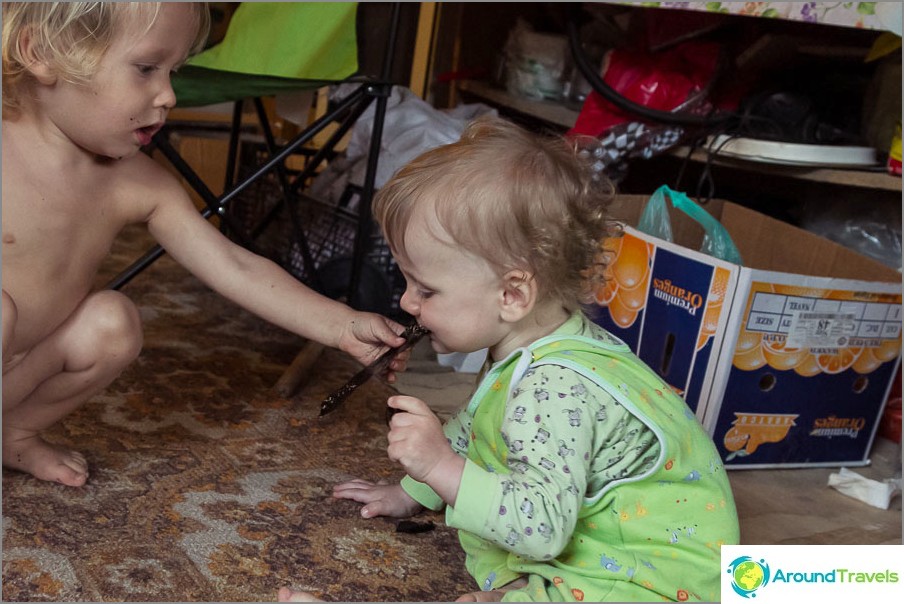 I remember a few people asked me aboutwhere we bought puzzle mats, so necessary for our son because of his poor coordination. Bonus they also give warm feet. So, I share life hacking, how you can realize a warm and soft floor on a budget when traveling or at home, especially when traveling, because you don't carry a full trunk of floor mats with you. The usual rolled insulation is bought and spreads out on the floor. For example, now I bought Stenol without 8mm foil at a price of 35p per meter, for a total of only 350 rubles and the issue with the floor was removed
There is also a minus, it will not last too long, plusit needs to be fixed somehow (I made it with scotch tape). Therefore, if you need to do this for a while, then this option will also go; if for a long time, then you need to think and choose stronger heaters like tourist foams.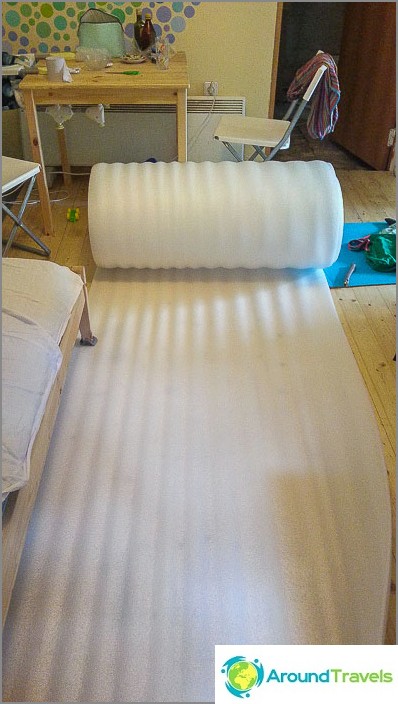 Returning to the topic of life in the village. So far, we like everything here, and the fact that there are 5 minutes to the sea by car, and the fact that the mountains are all around, and that there is a small community here. Of course, all sorts of minuses will emerge much later, but there is no heaven on earth, therefore, only its specific correlation of pros and cons is important. From the unusual and not very convenient - to a normal supermarket you need to go to Gelendzhik (40 min), for something special in general to Krasnodar or by mail to order from Moscow. But the Caucasian megaphone gives 3g Internet at very reasonable prices - 800 rubles for 30 gigabytes of traffic, and 50 gigs for 1100r, this is quite enough for everything and only more will continue!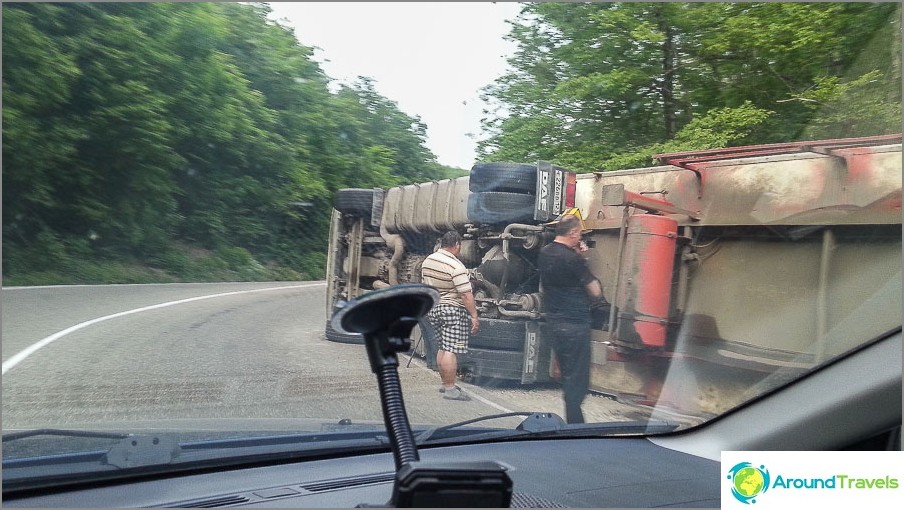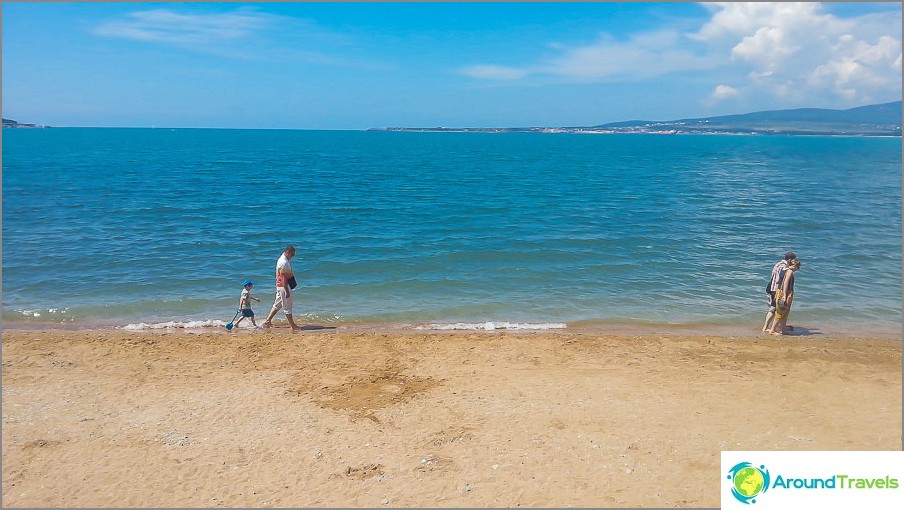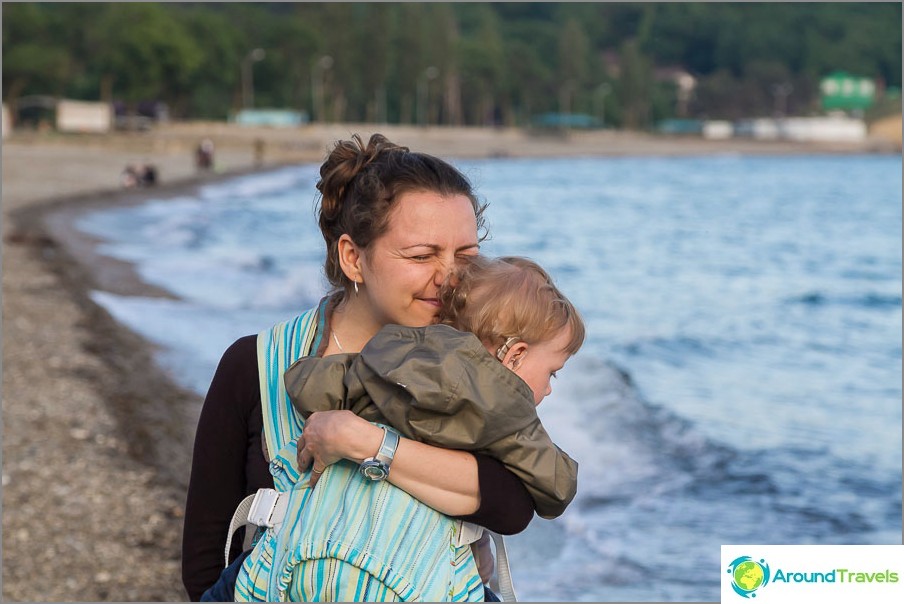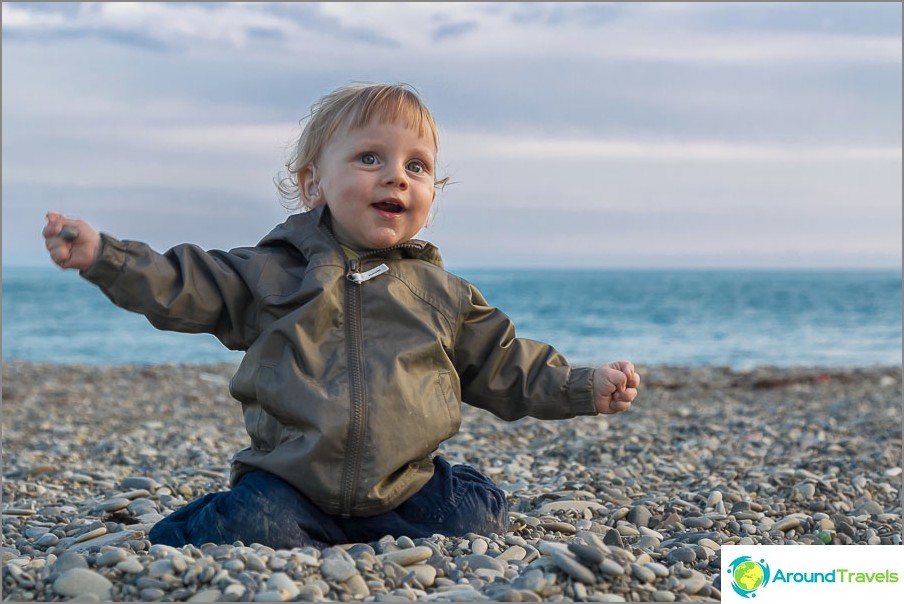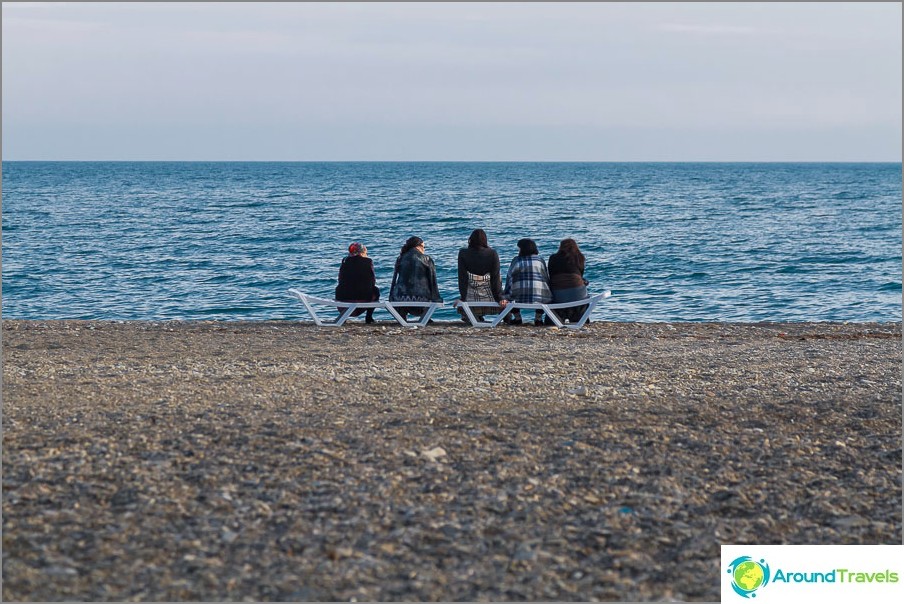 Of course, a little later we will go to Gelendzhik andlet's look for the specialists we need for the future, but for now you really want to enjoy the summer nature, there is still a feeling that everything is about to disappear and the long winter will begin again. Yes, and Yegor need plenty to crawl, breathe in fresh air and at least a little sunburn. After all, living in Gelendzhik in an apartment, you will still spend less time on the street, and here we have it right across the threshold.
We have plans for traveling around these places.there are no ones, because now we don't have anything to do with it, there's no time, all you have to do is follow the tame boy. In principle, it is enough for us that we can go to the sea every evening and that we live in the lap of nature. But maybe I'll go to a mini-walk for a couple of days, I took a tent and a sleeping bag, who would like to make a company