According to a fresh memory, not much has passedtime, quickly lay out a post about our apartment in Bangkok, where we lived a whole month near the hospital Samitivej Sukhumvit, where we went to periodic receptions to doctors. The flat is good, but it's a pity, of course, that it's not 29th floor, like before.
I caught myself thinking that I am very housingit is not enough to walk and swim with our small but beautiful territory, and what is equally important for me is that every glance is happy when you just walk past, for example, to take out the garbage.
The content of the article
Price and reservation
In Thonglor Apartment we paid 28 thousand baht inmonth. Plus water at 20 baht / unit, electricity at the state tariff 4.5 baht / unit. Deposit of 56 thousand baht (2 months). On departure, they also paid 1,200 baht for cleaning and laundry. As you can see, not cheap. More precisely, the cheap price only for electricity, without cheating.
But in the area, this is the cheapest that wewere able to find. We walked and walked all day around all the apartments and everywhere 40-60-80 thousand baht per month for apartments. True, the apartments are all with 2-3-4 bedrooms. As we understood, this is just an area where there is no cheap housing. Moreover, we also needed only a month, and in 99% of cases a contract for at least 1 year!
Hotels in Bangkok>
Be sure (and I insist) check availabilitydiscounts or special offers on the excellent Roomguru service. It will quickly and simply show you discounts in all existing reservation systems. In Asia, for example, there are lots of offers on Agoda.com that are much more interesting than on exactly the same hotels on Booking.com.
For example, here is a direct link to the hotel: Thonglor apartment

To rent an apartment in The Clover you need to come tooffice condominium and there to ask if there are vacant apartments. As a rule, only a few pieces can pass for a short time (agreement with the owners), the rest only for a long one. Manager's girlfriend is Pim, contacts below.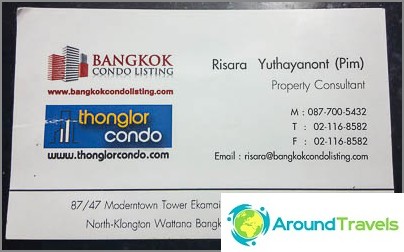 Interior
The interior of all single-roomapartments in this building are similar. Living room with sofa, TV, dining table and kitchen, and a separate bedroom with a bed, a wardrobe and a bathroom. The design is also similar, since such apartments are often sold with a minimum set of furniture.
For some reason, we had two sofas, but Yegor really liked to crawl along them, so we only rejoiced at this oddity, after his illness he needed to move as much as possible.
Kitchen with double stove, microwave,kettle, large fridge and a minimum set of dishes. Our multicooker, brought from Russia. Washing machine on the balcony. In the bathroom is a bathroom that is not often found. In general, it is quite enough to live there with the family and child. We did not complain. Although, if it were not a month to live there, but a year, I would choose another district and other apartments.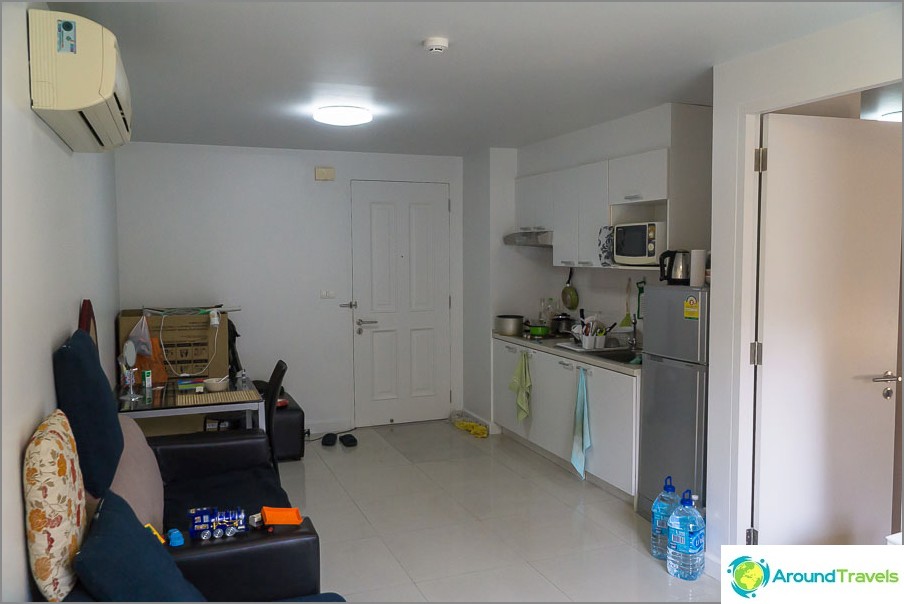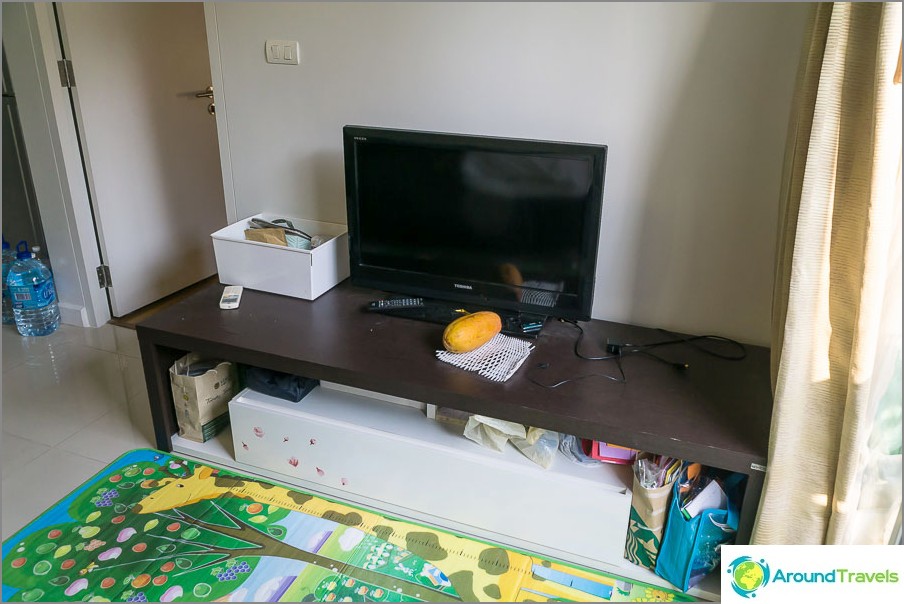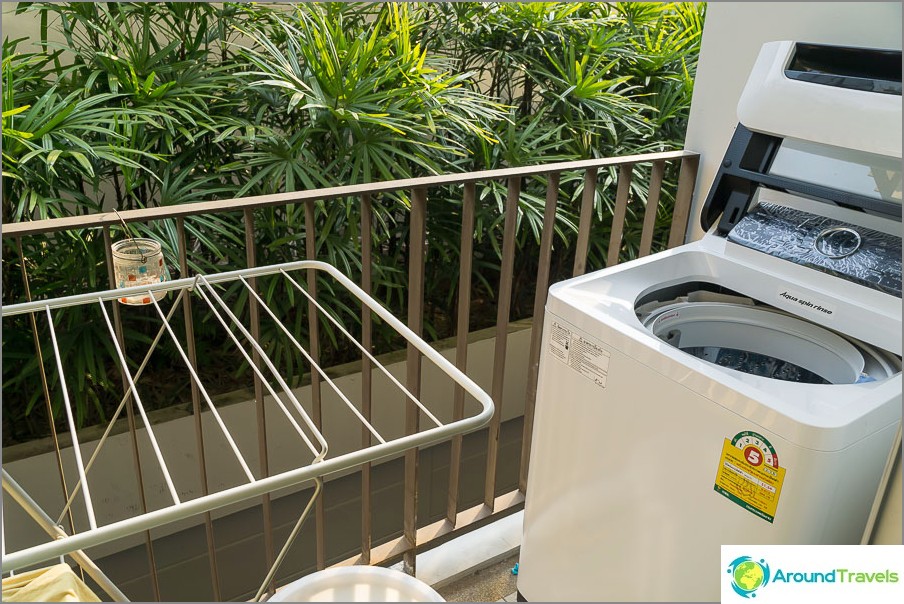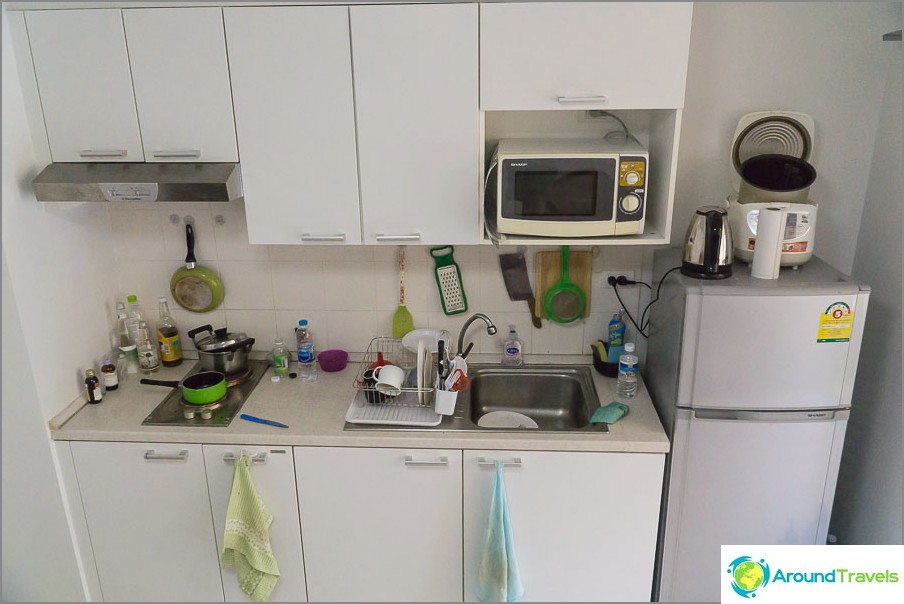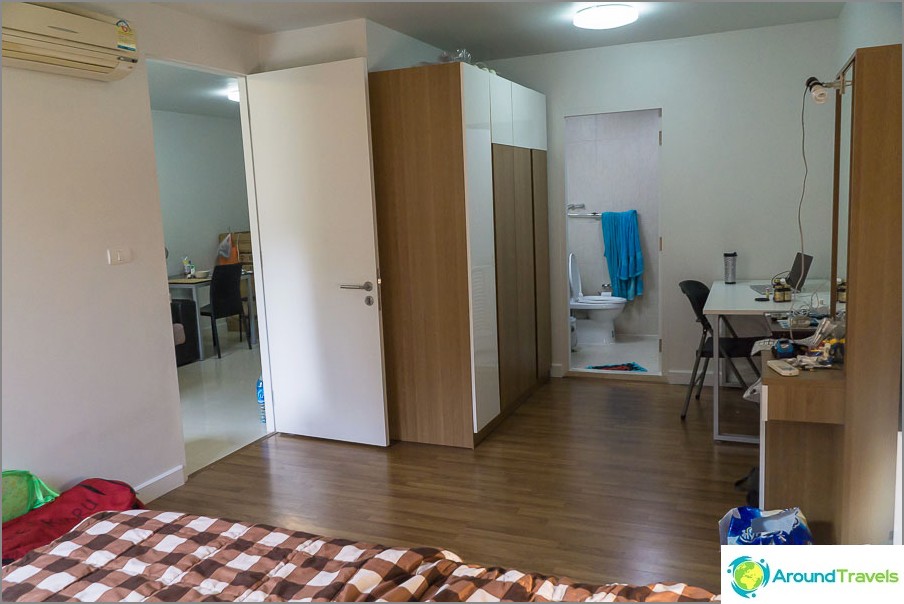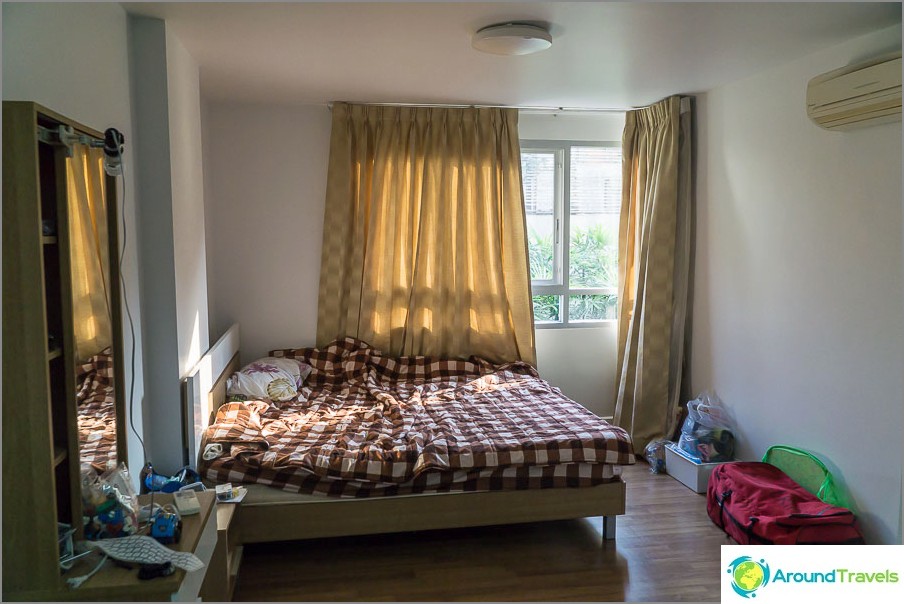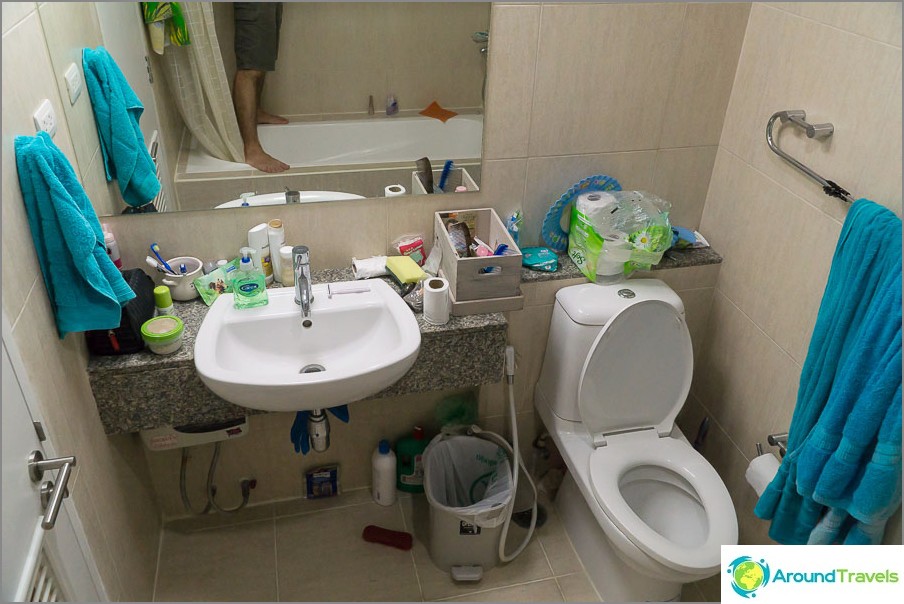 Well, now about the minuses. A lot of mosquitoes, and the windows did not have mosquito nets. Therefore, we had to drive the air conditioner almost constantly and we pushed 2000 baht of electricity. It is good that immediately after the entry we asked to wash them (500 baht for 1 condo), otherwise we would have to breathe in them for years. Few Thais bother to wash kondey, keep this in mind!
The second minus is no Wifi in the apartment. I do not know why the hostess decided not to connect it, because now everyone needs it. Perhaps her apartment is not rented all the time, and she would have to pay for the Internet (annual contracts). Here you have another problem not long stays in one placebecause living at least six months or a year, it would be possible to hold the Internet.
Yes, the condominium office had Wifi and sofas, onwhich you can work with, but there was a terrible condo blew there and people walked constantly, so you could work with a stretch. In the end, I bought a repeater and we caught this Internet in my apartment, since the distance allowed. True, I had to throw an extension cord from the outlet to the repeater through the entire corridor.
Well, and the last nuance - laminate only in the bedroom. Honestly, the tile is already enraged in the dwelling, because it is hard and slippery, which causes inconvenience to the creeping boy (we do not have Egor yet). But these are the realities of Thailand, a lot, where such a tiled floor. Again, if you live a long time, you can get bogged down and find housing for all our requirements, but for a month it is much more difficult to do.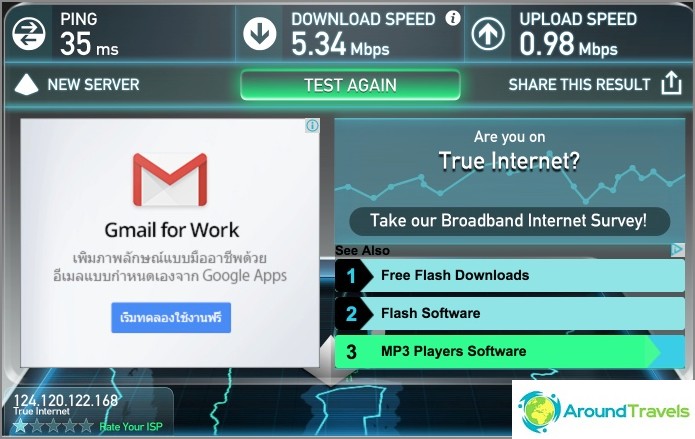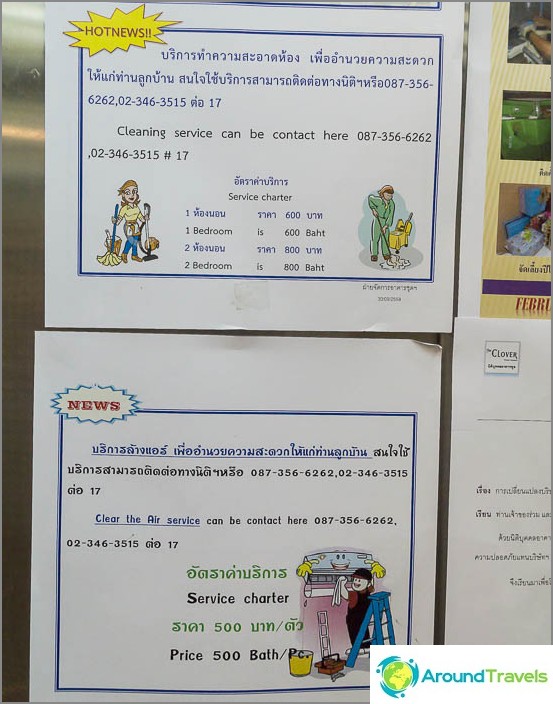 Exterior
As I wrote at the very beginning of the post, the territory of the apartments is what I lack in Russian apartments or when renting a house in thailand. No, I am not a fan of swimming pools, but there were as many as two (and quite long ones), but it's really nice to see this whole courtyard with water, skymakes and greenery.
A bit like resorts, where exactly the samethere are sanitized territories, and in fact you pay not only for the hotel room itself, but also for the beauty around you. So here - the eye rejoices. Well, of course, I personally like the presence of the gym. Let it be small and with an insufficient set of simulators for serious classes, but I just right.
It is much easier to force yourself to run on the treadmill or dumbbell when you have a few minutes to go, rather than dress and go somewhere in fitness.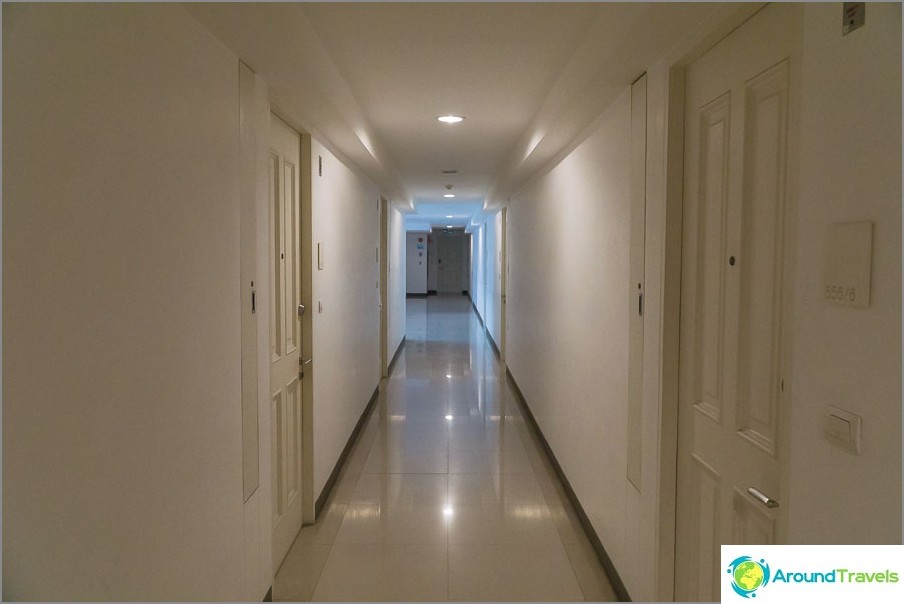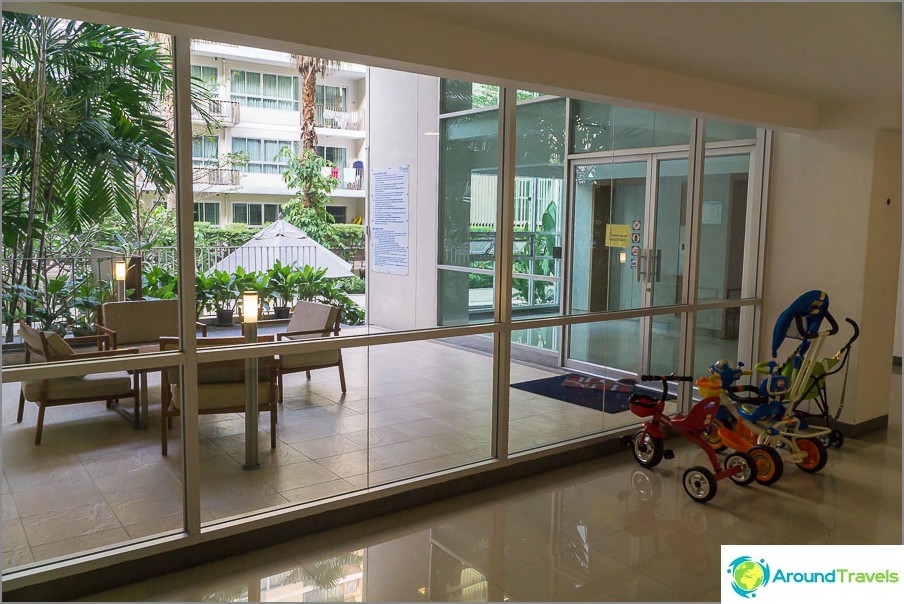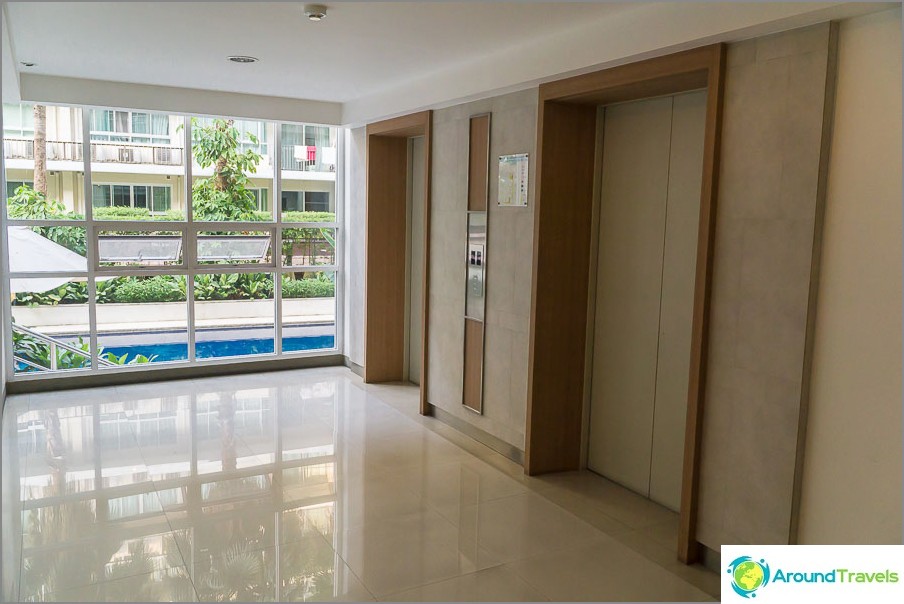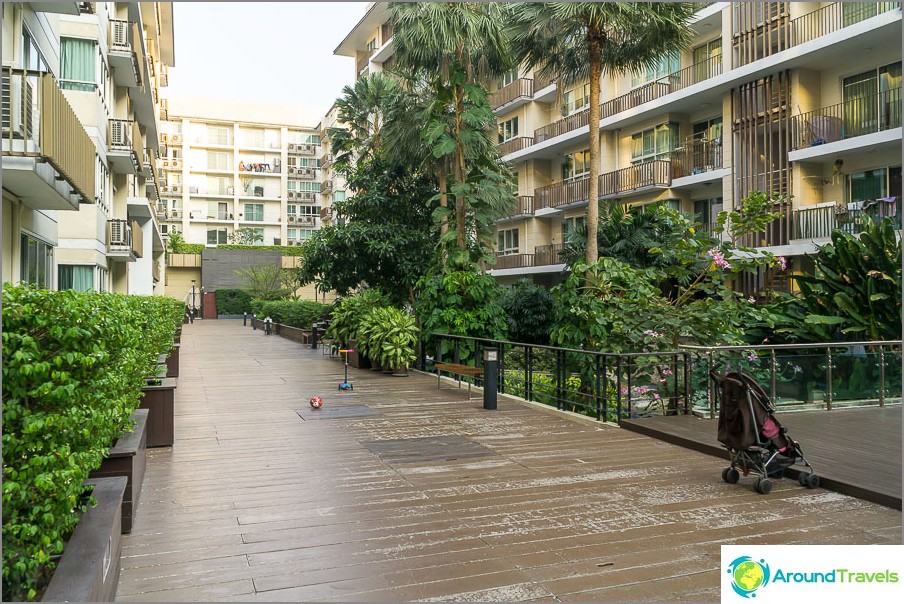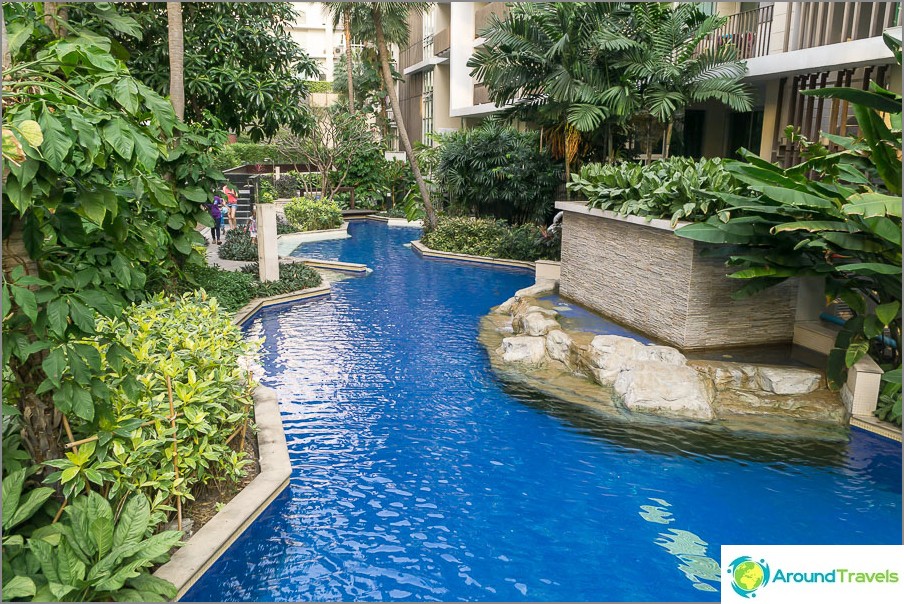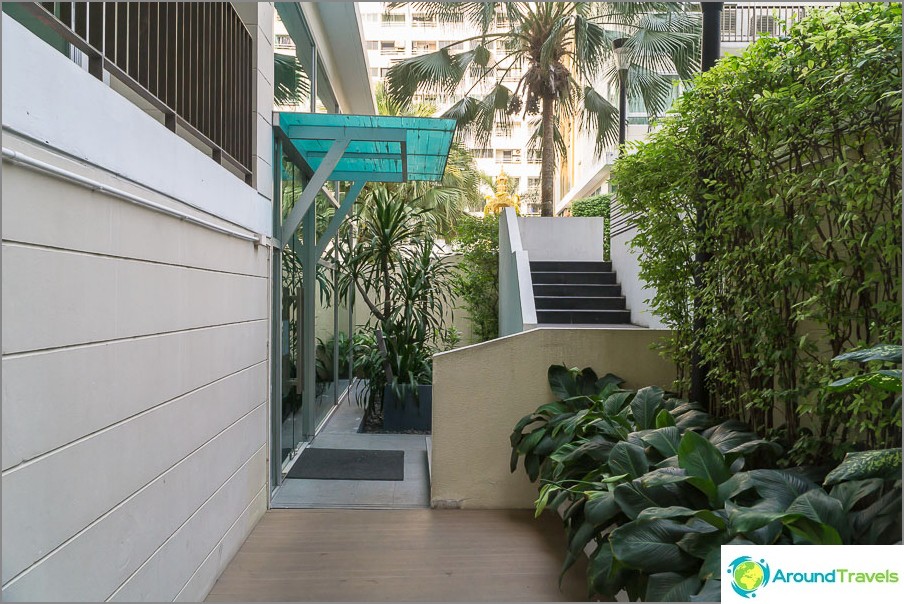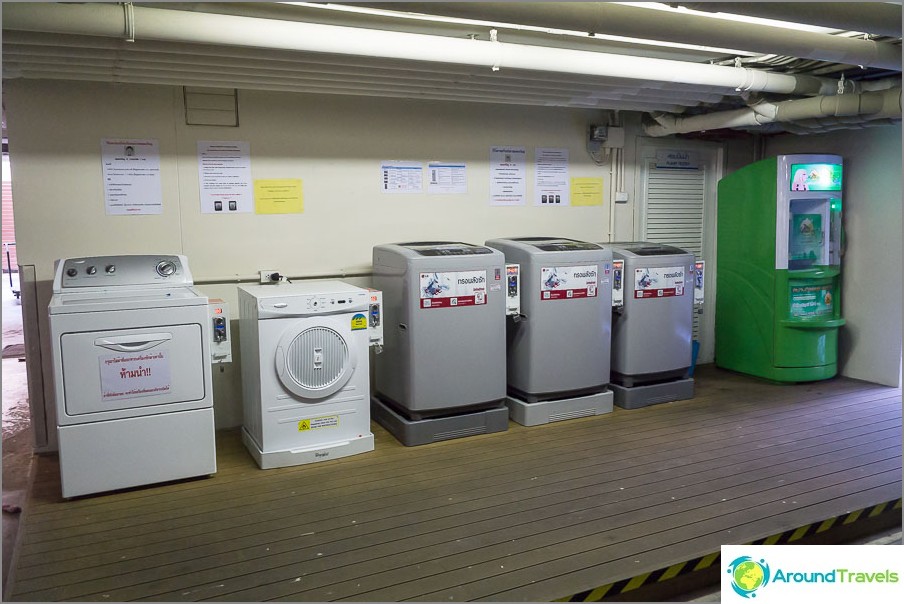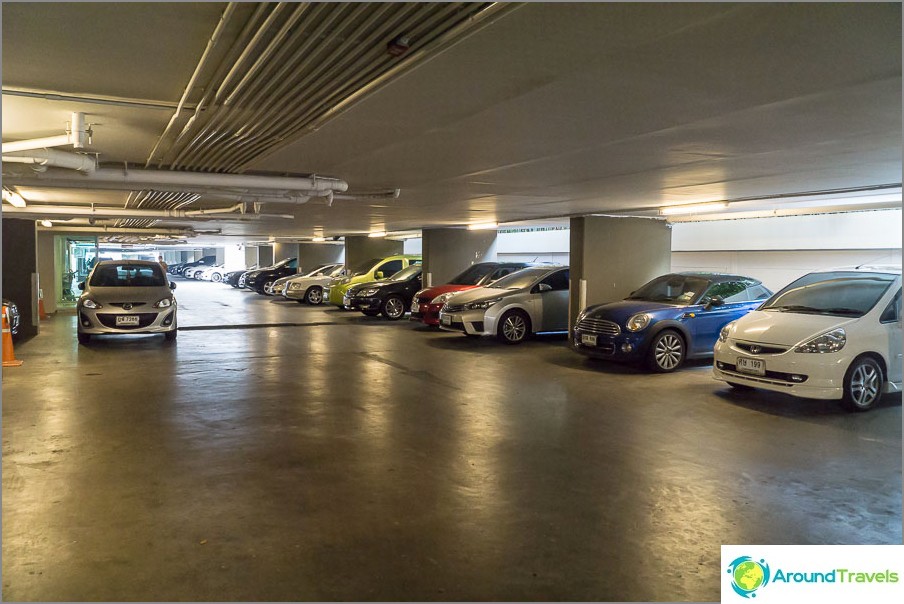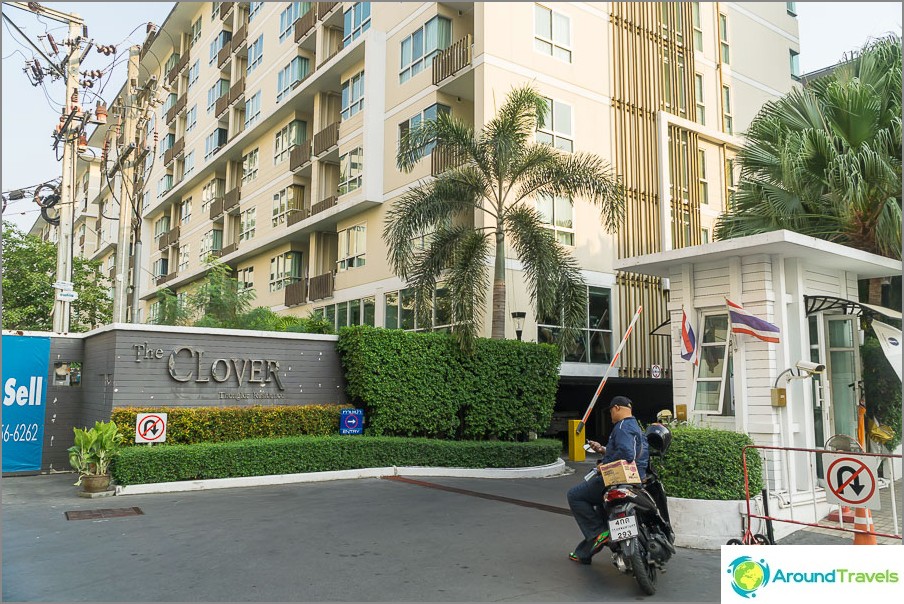 On the map
The Clover Condo in the center of Bangkok
The Clover Condo in the center of Bangkok
Nice apartment in The Clover Condo in the center of Bangkok in the pathetic district of Thong Lor. We lived here a month at a price of 30 thousand baht.
Read more
Nice apartment in The Clover Condo in the center of Bangkok in the pathetic district of Thong Lor. We lived here a month at a price of 30 thousand baht. Read more
P.S. By the way, here is my instructions for finding an apartment in Bangkok for rent.
Life hacking 1 - how to buy a good insurance

Choosing insurance is now unrealistically difficult, so to help all travelers, I compile a rating. To do this, I constantly monitor forums, study insurance contracts and use insurance by myself.

Life hacking 2 - how to find a hotel 20% cheaper

First, choose a hotel on Booking. They have a good offer base, but the prices are NOT the best! The same hotel can often be found 20% cheaper in other systems through the RoomGuru service.

Discount hotels