Finally, the hands came to write a post aboutwonderful place on Samui - Paradise Park, where we went with the whole family. In fact, I am not sure that it makes sense to go there without children, because the price for a ticket is not the lowest for Thailand, and it is precisely for the children that it can be the most interesting thing. Why? Yes, because there you can touch the animals with your bare hands and feed them. An adult is still not as interesting as a child. True, our not particularly appreciated, all afraid. But he is so shy at first, he first needs to know the person / animal
The content of the article
Paradise Park and my impressions
Surely I have already said that I don't really like all kinds of zoos, but starting from Chiang Mai ZooI began to change my mind. However, the matter here is partly in Egor, I want him to give the opportunity to "communicate" with the animal. Therefore, the first thing we went to Paradise Park. According to reviews of parents with children there is very cool. And, really, we liked it.
As you enter, you immediately enter the bird kingdom. Practically, the local stuff grabs the hand and drags it into the cage with the parrots. Feed issued for free. True, we retired, because these parrots are too small for us and headed for the big ones sitting in the wild. One of them speaks at least in English. I read that he knows Russian phrases, but he didn't want to say anything except hello.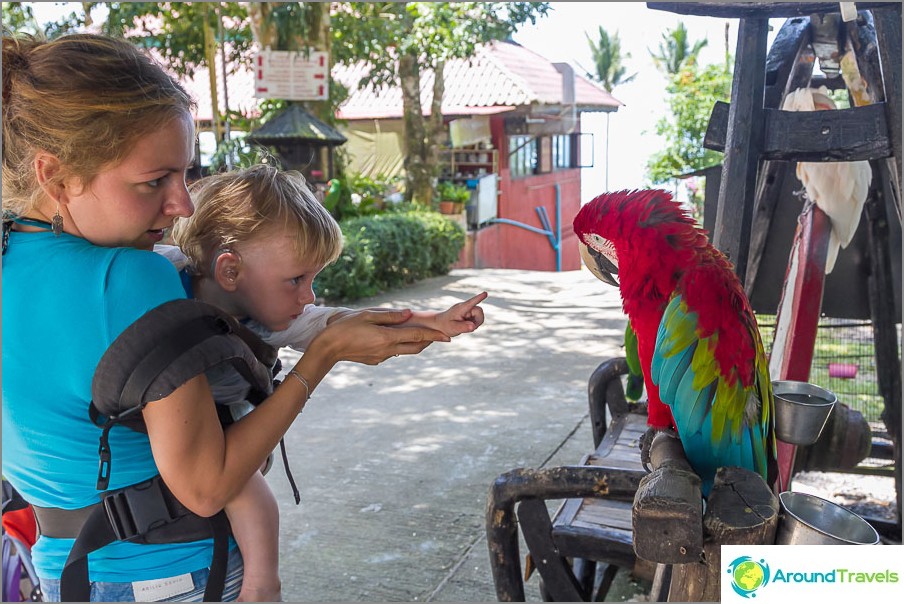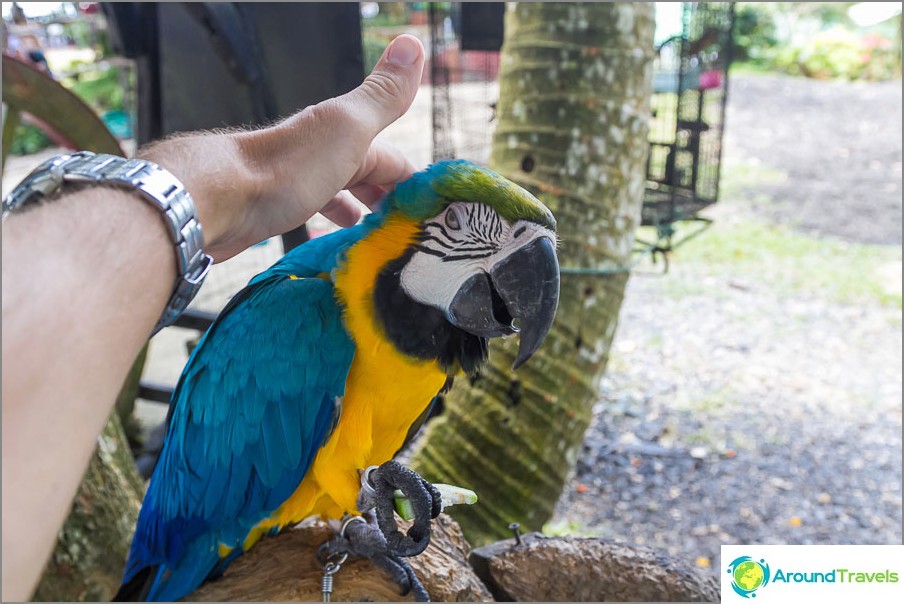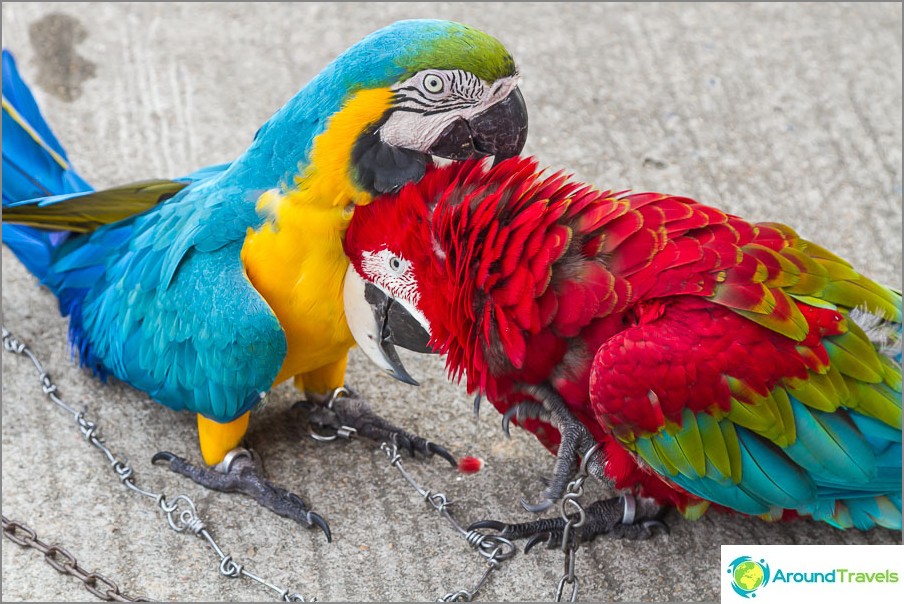 In addition to them, you are surrounded by colorful pigeons. Probably the first thing that catches your eye is their color. Are they from balonchik something they painted? Visually incomprehensible, traces of paint are not visible. But if you google, then you will find out that they are still painted. Someone thinks this is mockery, someone doesn't care.
The pigeons are tame and eat with the hands that all tourists andincluding us, like it. Egor, at first, looked cautiously, but then he'd cut, that if her mother's hand was pulled up and down, the dove would flap its wings. It's funny!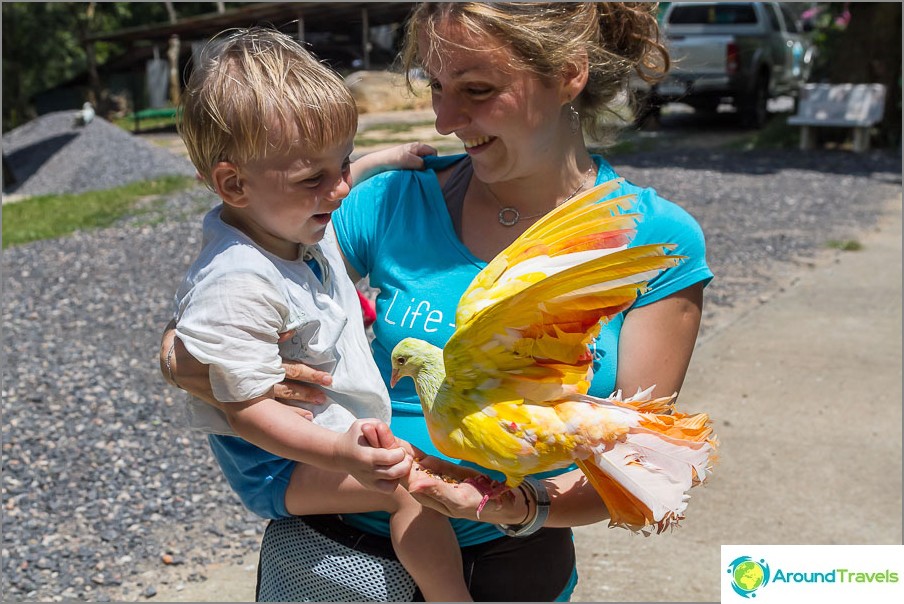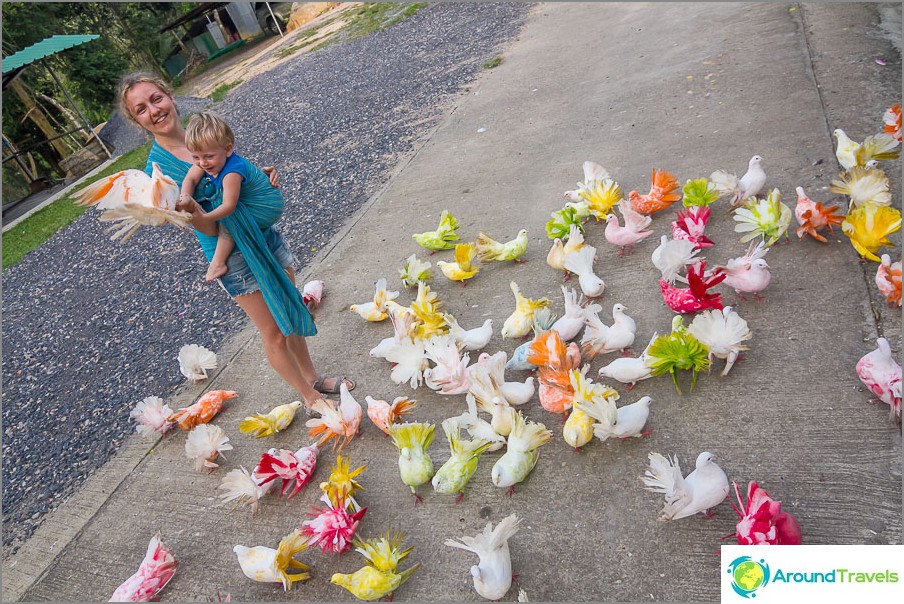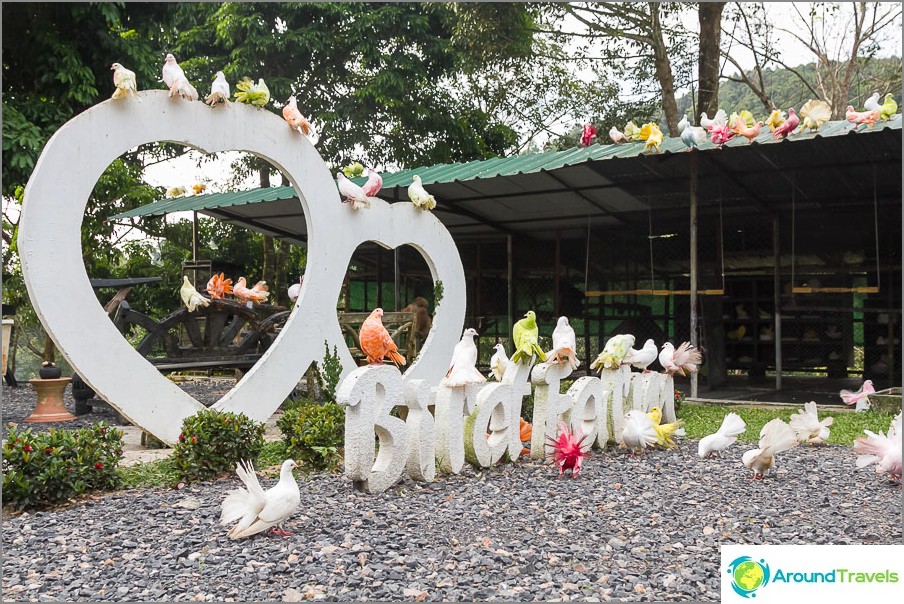 There is also a rabbit, iguana, gibbon cola (forRussian simply Kohl). I saw many photos on other sites, as Kolyan almost sat in an embrace with the visitors, but he stubbornly ignored us and flew everything between the shop and the roof of the shed. But on the way back he showed interest and took Egor by the hand / leg. Maybe it was in the Coca-Cola, which some stupid man gave him.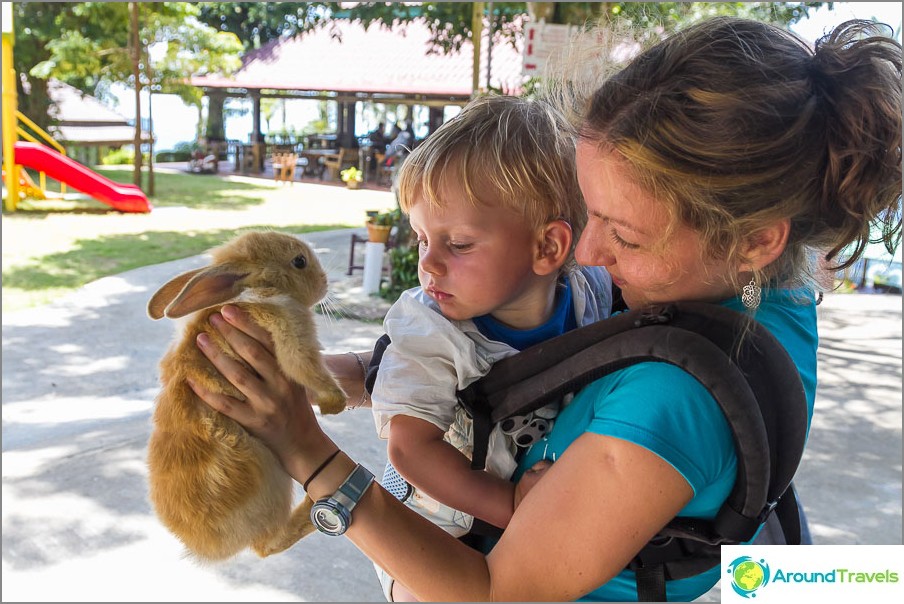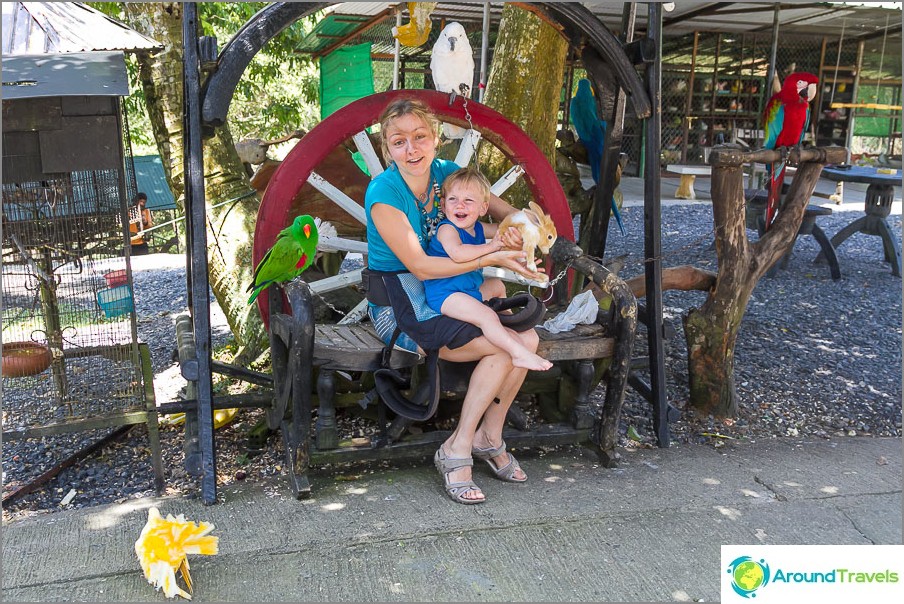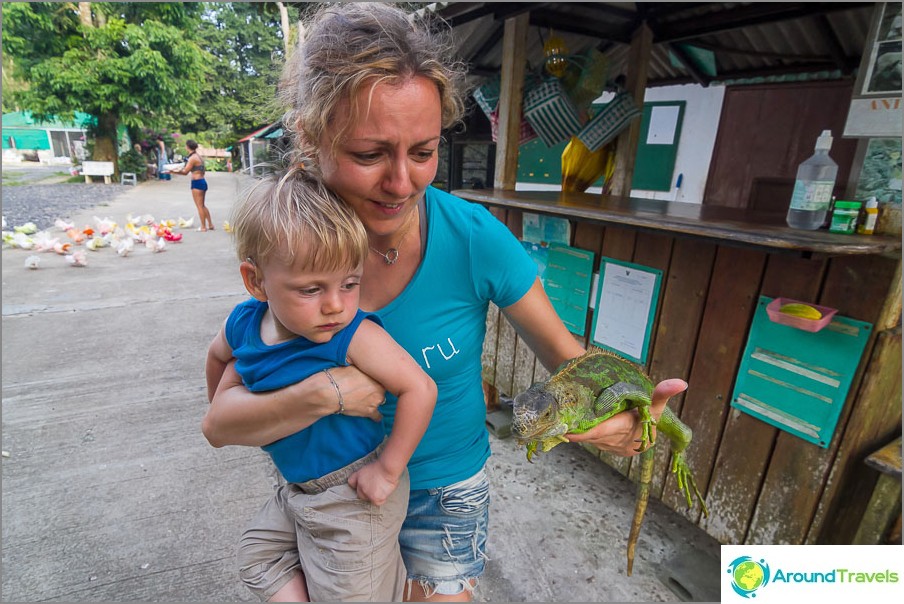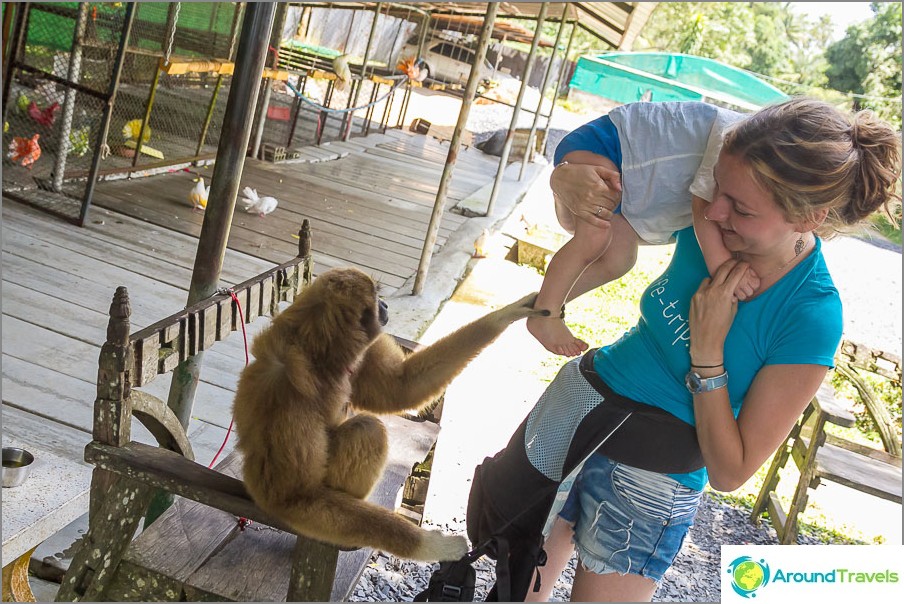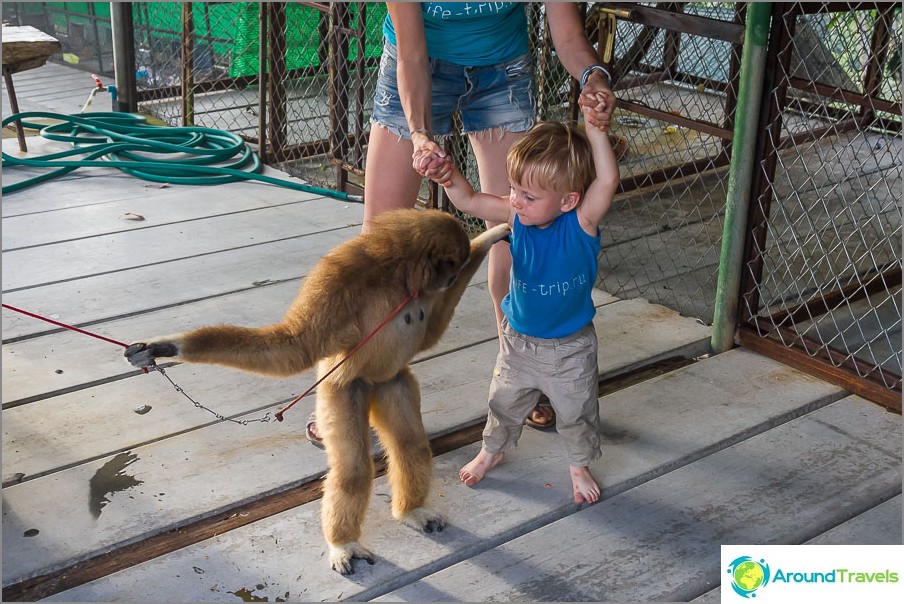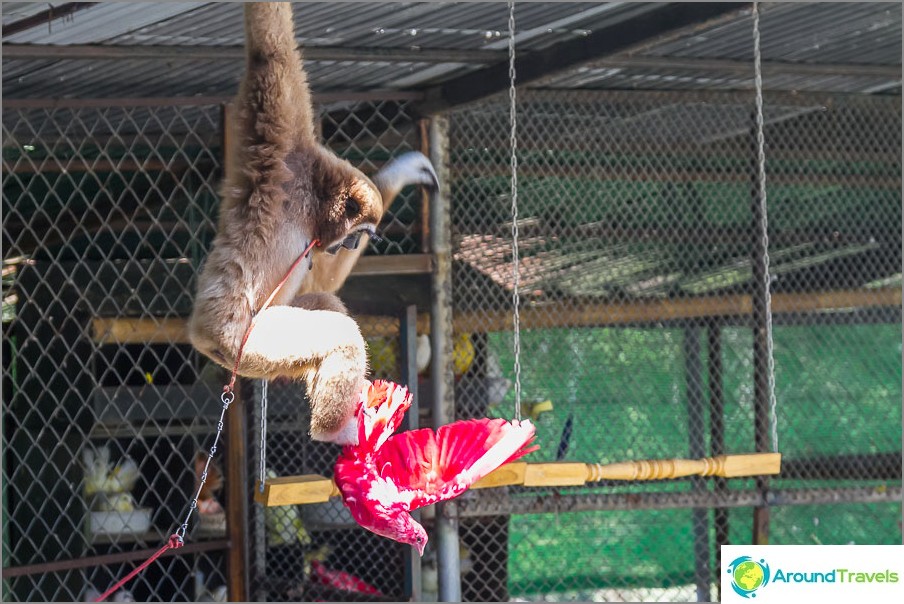 Then, before leaving, we still looked to the deer. But since it was almost before the closing of the farm, we came empty-handed. So the deer did not want to approach us. In general, they are manual and can also be ironed (during feeding). There were also enclosures with goats, ostriches and a horse, but they didn't go to them. And there we found a rather strange thing - a dead deer. It is very strange that no one took him away; he was obviously not there for five minutes.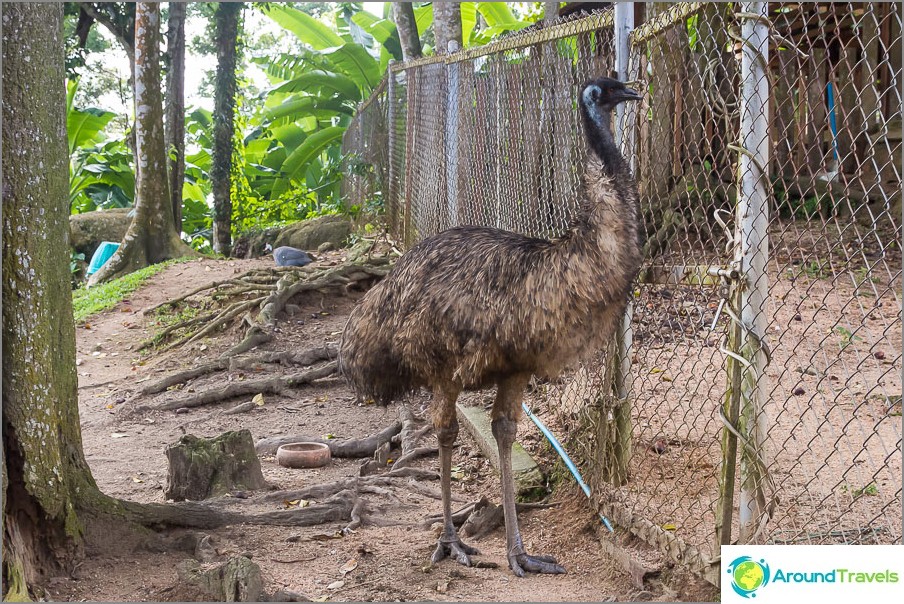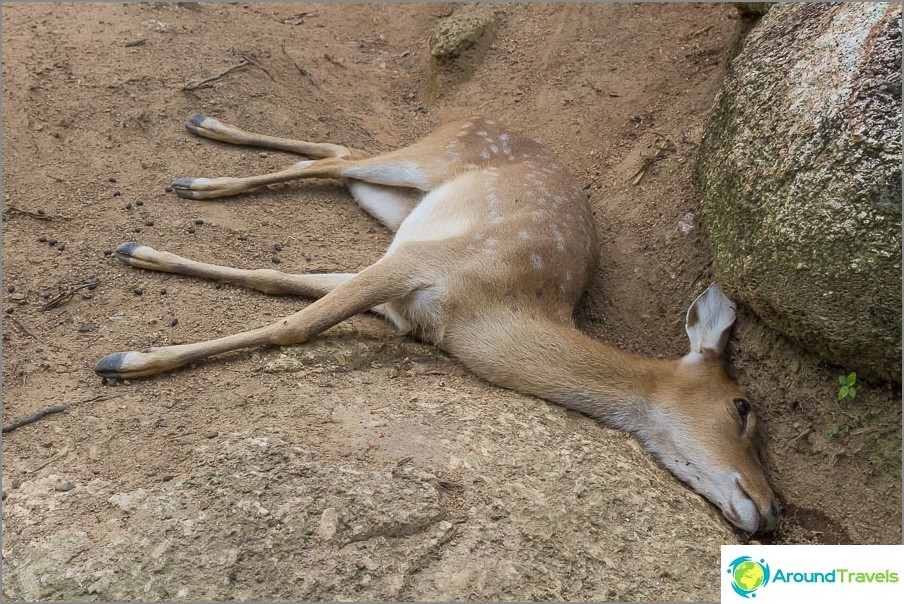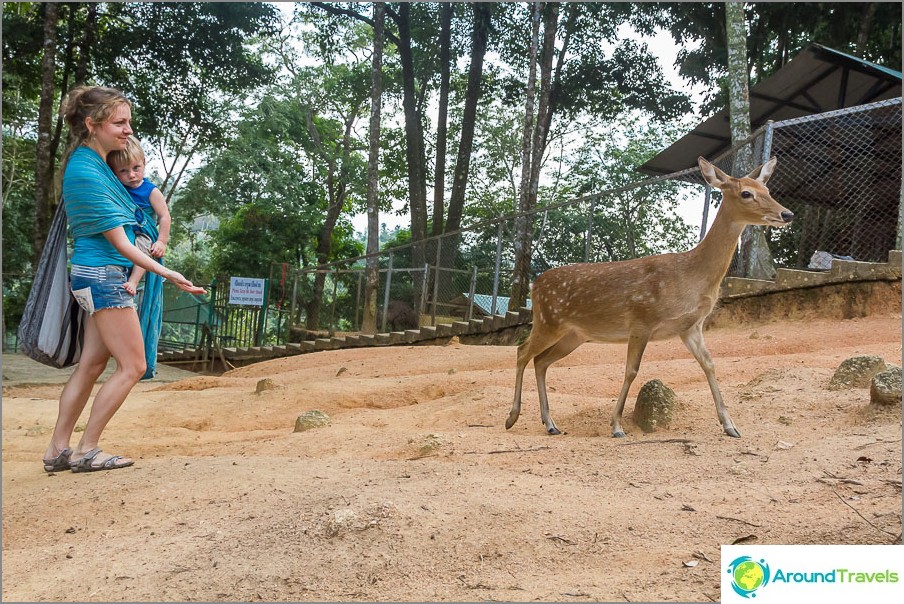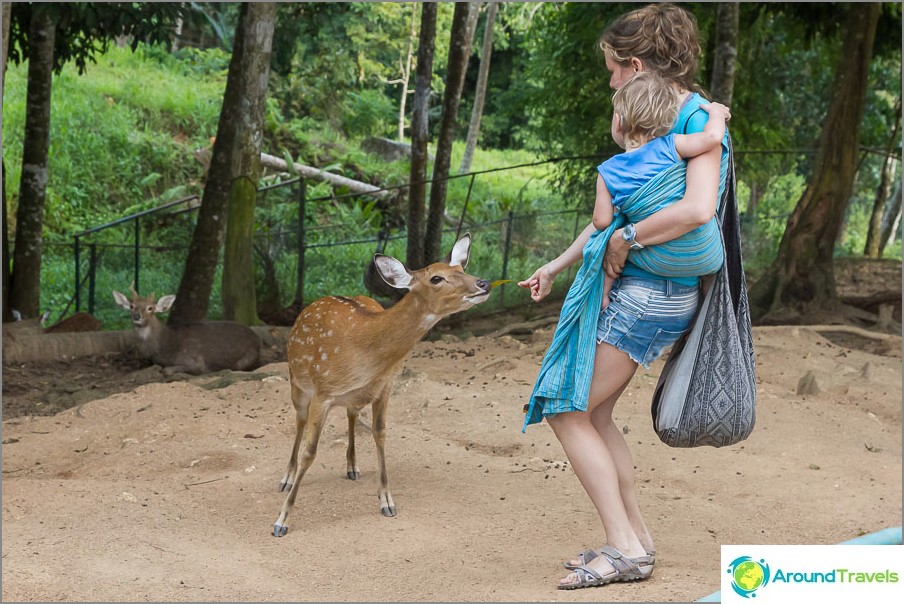 Well, since we are pretty tied to sleepEgor, it is very cool that there was a place where you can rock him in a sling, and then sleep. And at first they were bought before they were fed in the local pool, and then on the side one. Initially thought on a deck chair, but there are problems with the shadow, it quickly runs away. In general, the ideal place in this regard turned out to be. And while I was sleeping, I cut circles around Paradise Park and was looking for something more interesting.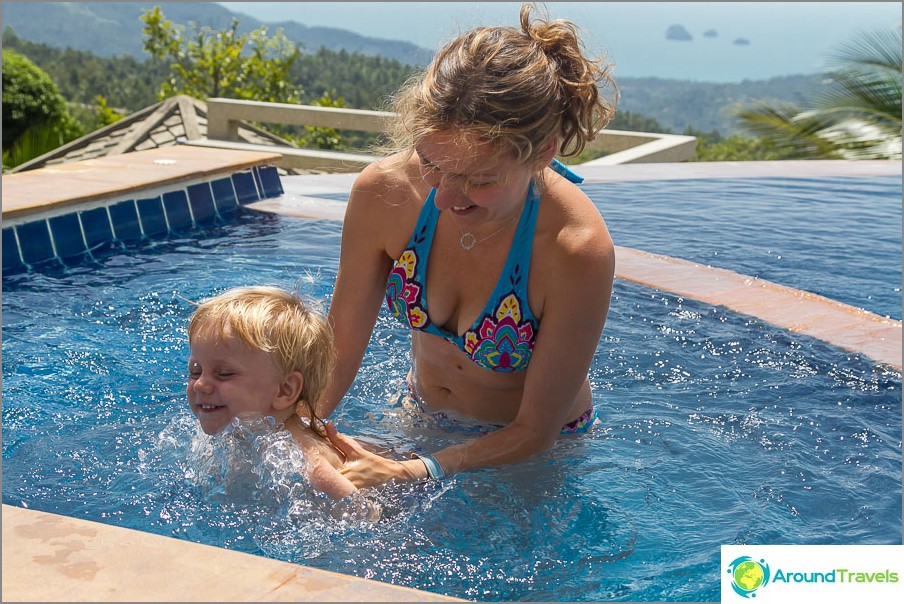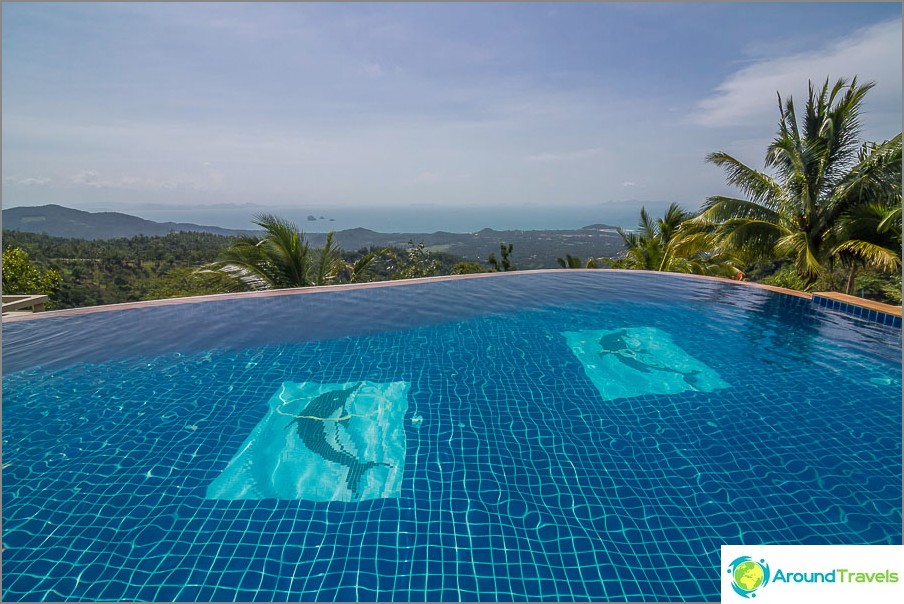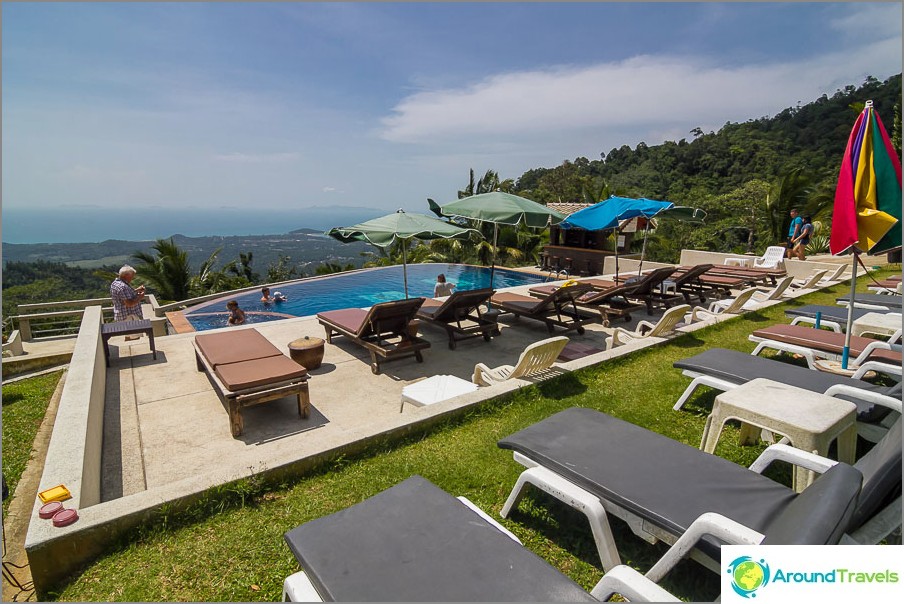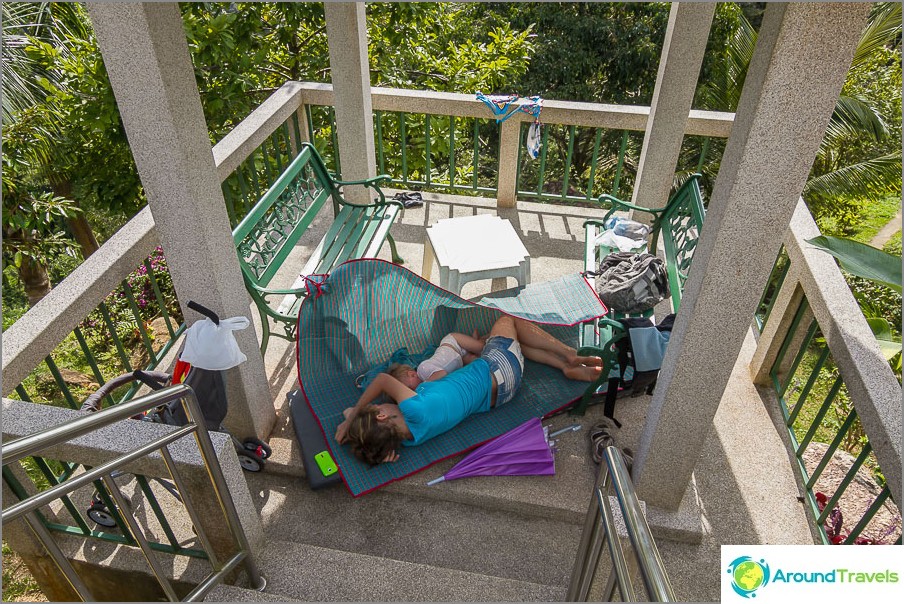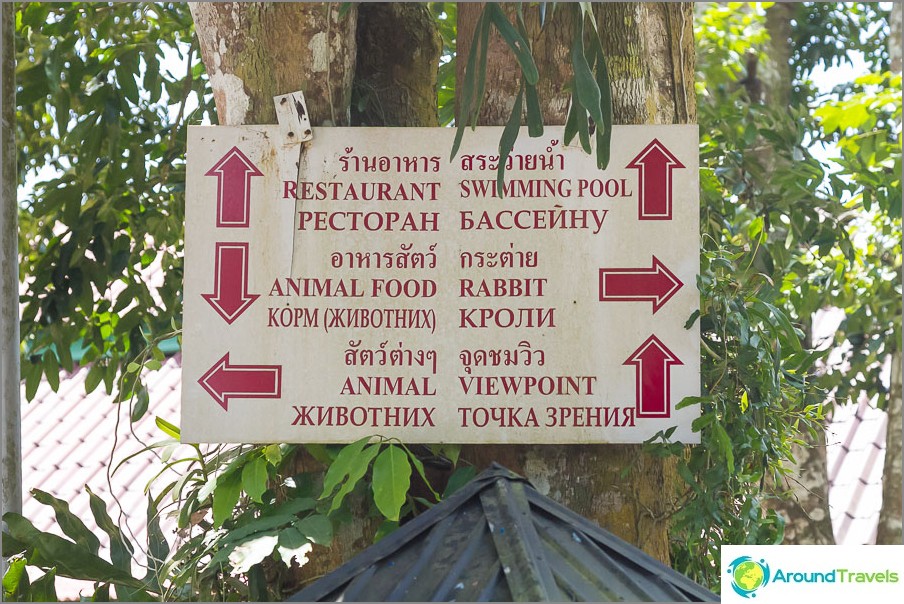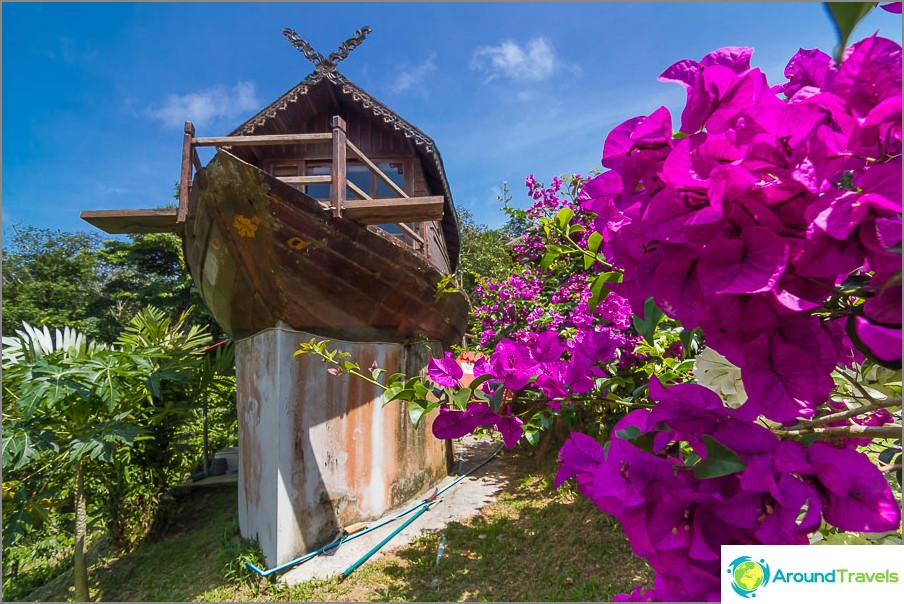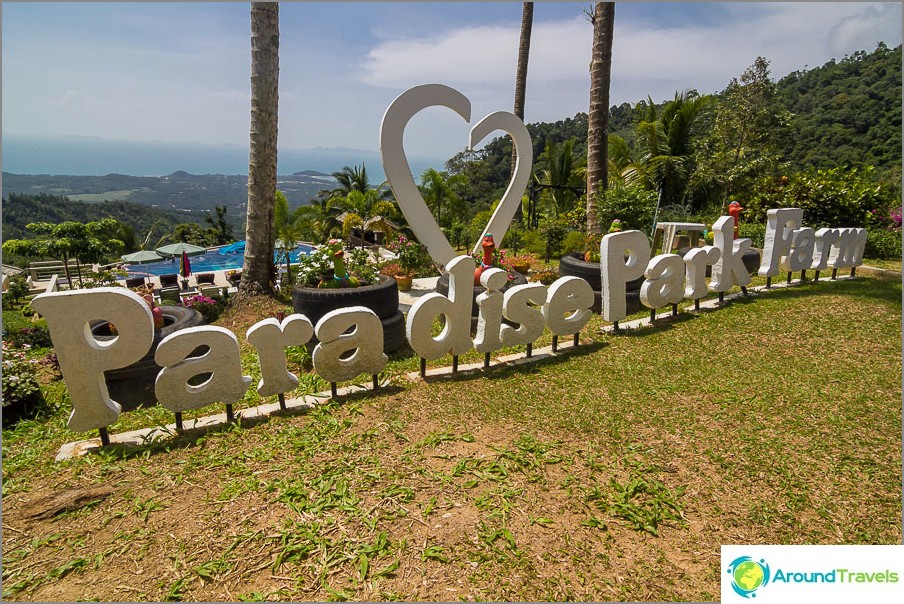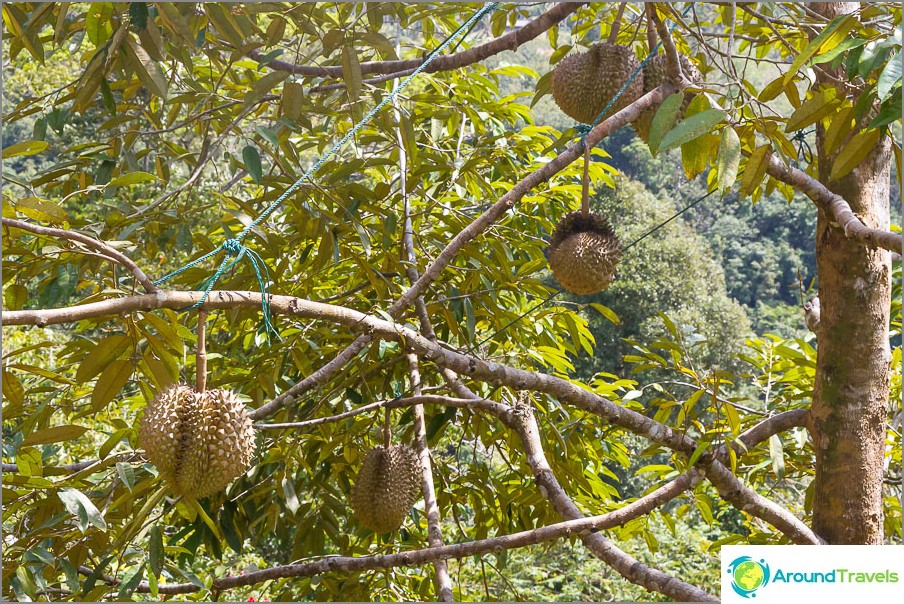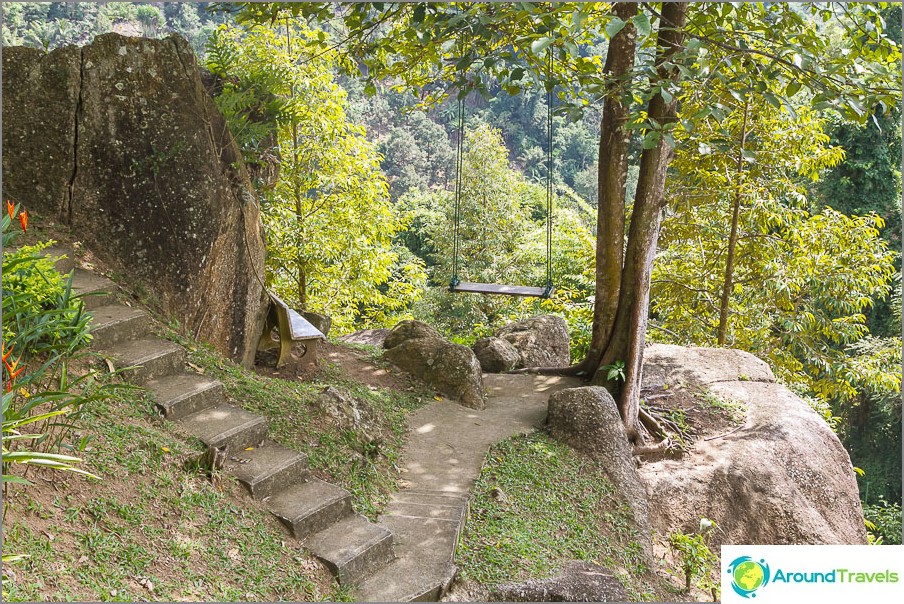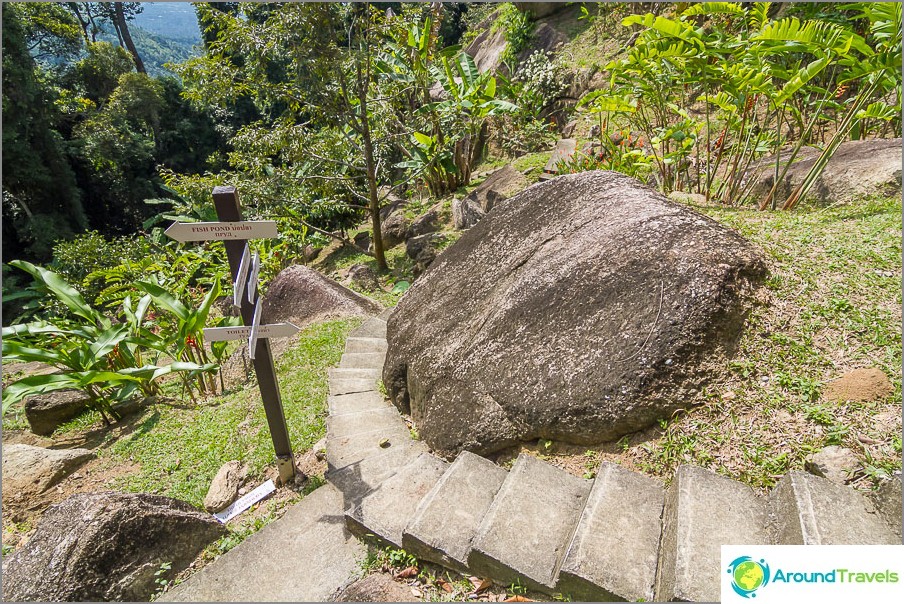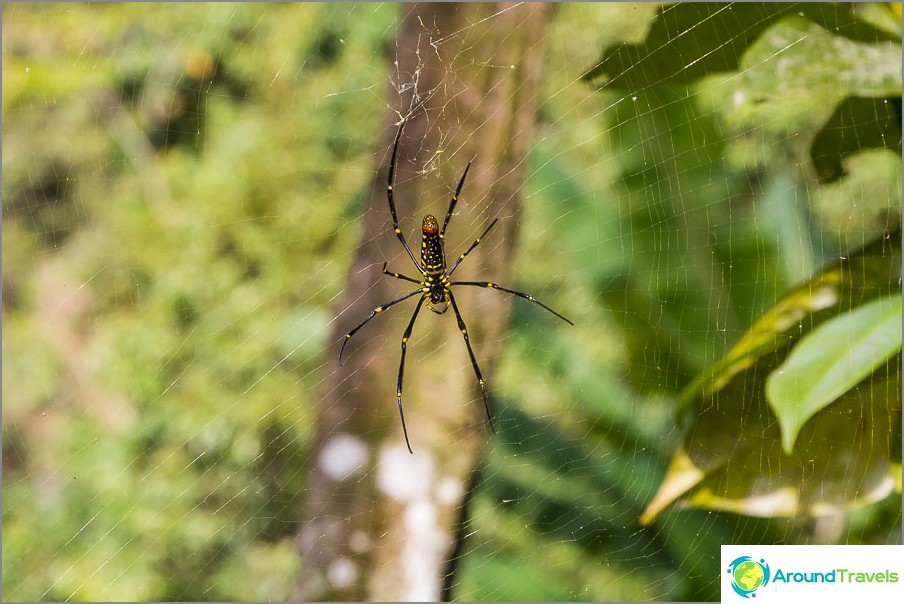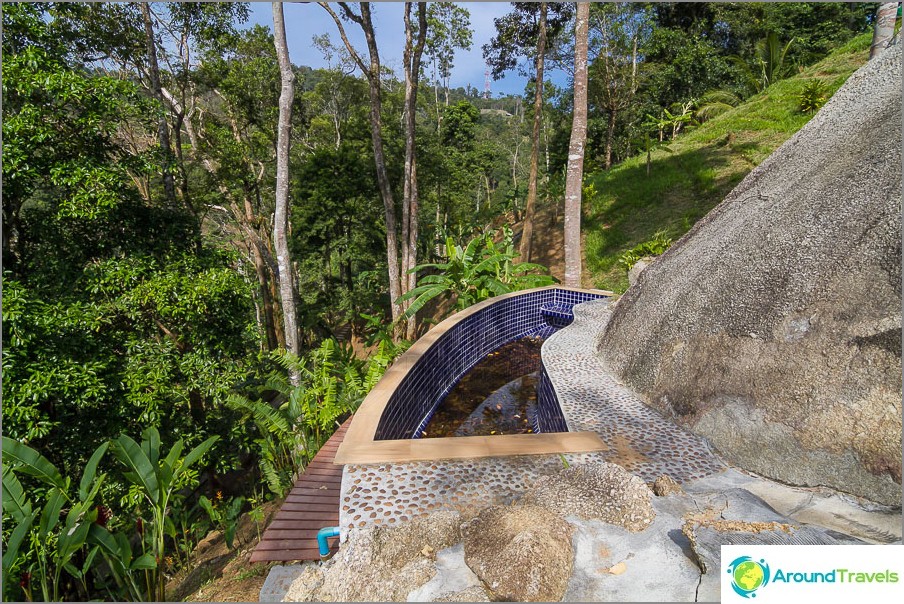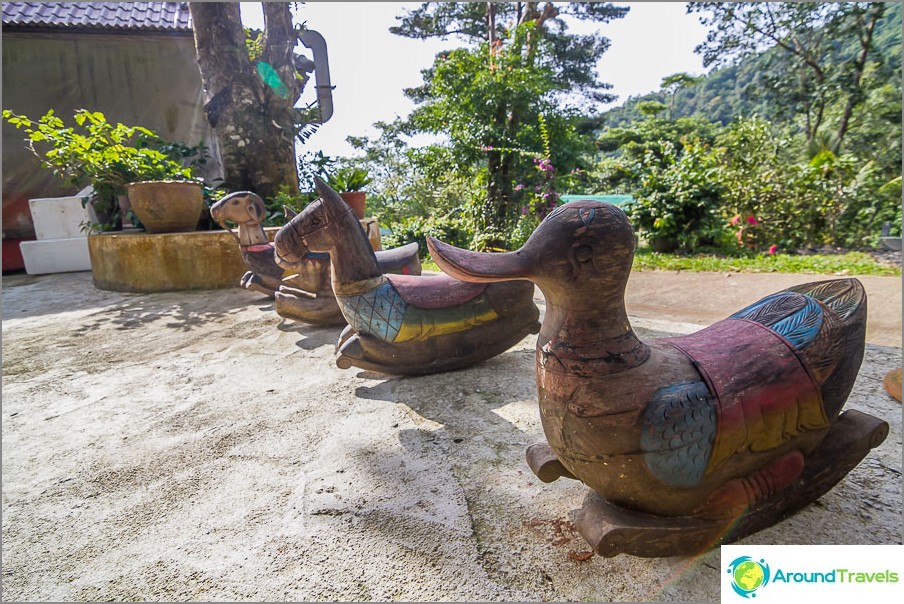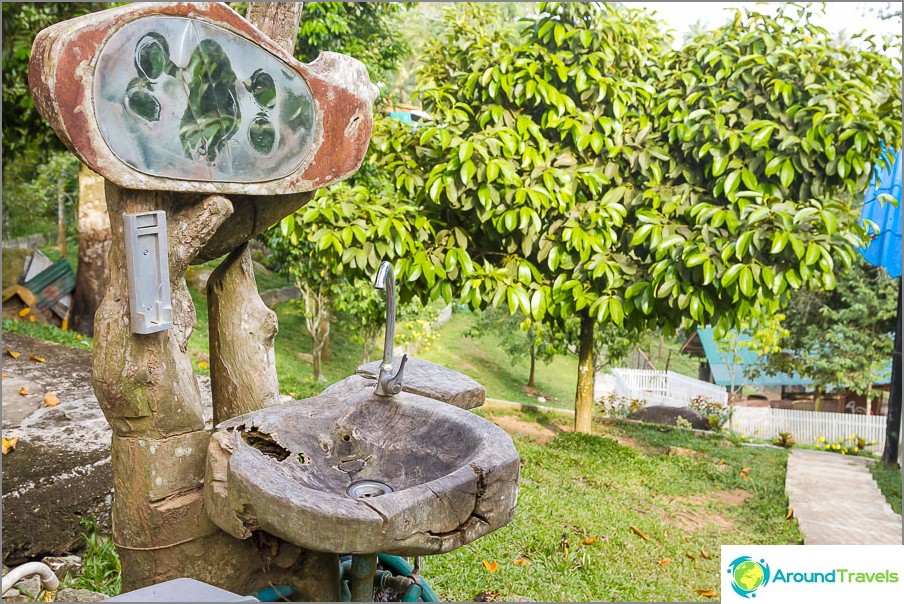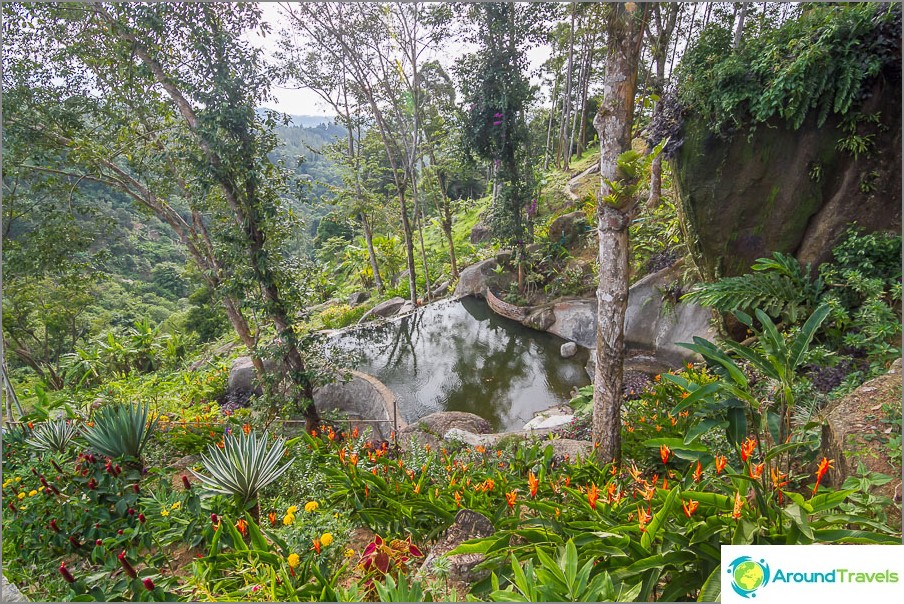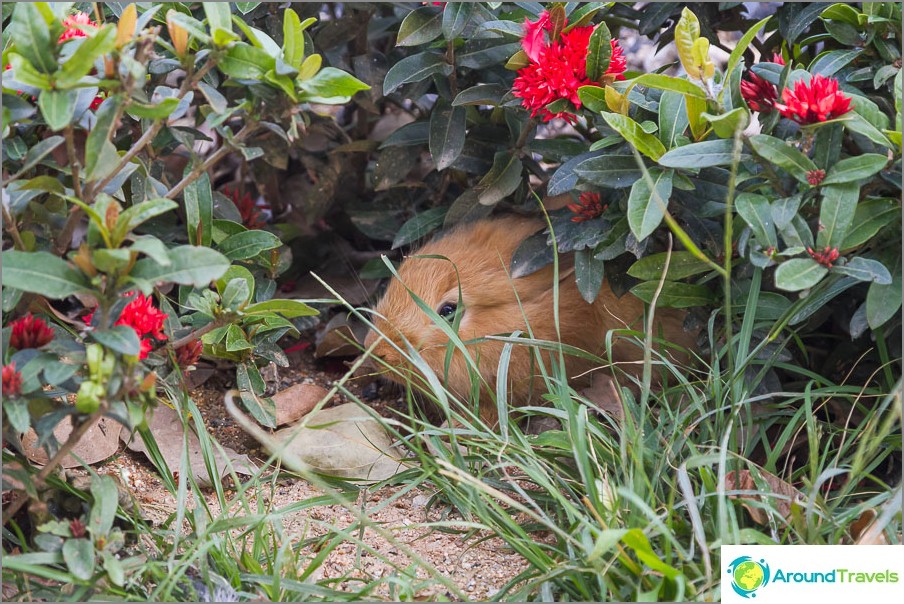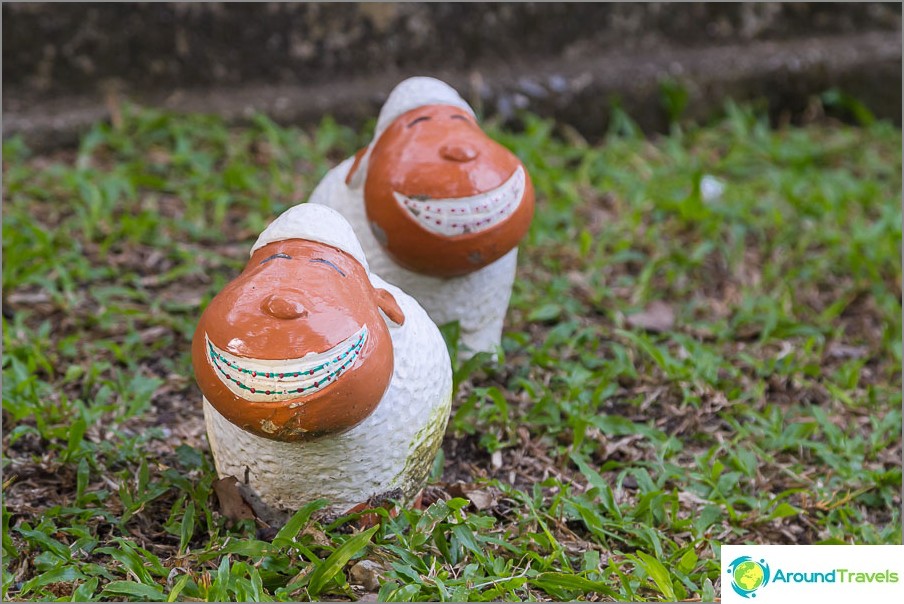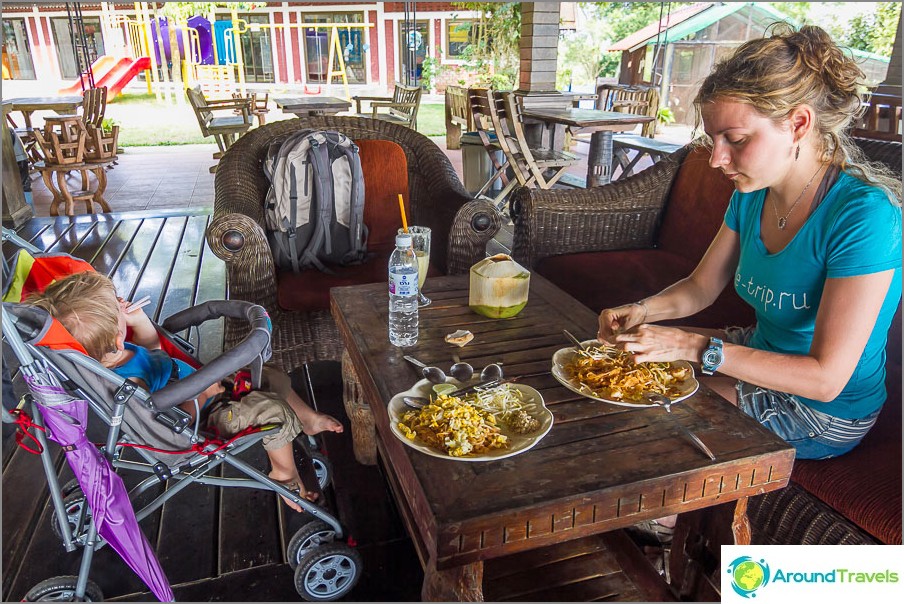 How to get and ticket price
You have to get here, or on a rentedbike, or on a rented car, or ordering a transfer (this is offered by them on the site, which is not working now). From the main road you need to go up the hill for 10-20 minutes, it will be difficult to walk on foot.
Entrance fee: 400 baht per person, 300 baht per child. Small children for free.
Transfer from the hotel + entrance: 800 baht adult, 600 baht child 3-10 years. There are other options, with a visit to the Magic Garden, pokatushkami elephants and so on.
Contacts: [email protected], 081-255-1222, 088-762-0670. Их сайт на момент написания статьи не работает.
Paradise Park is located almost in the center of the island, so it's hardly worth settling near. But if necessary, you can search for hotels nearby RoomGuru. You can also see us made up catalog of houses on Samui and a detailed review best hotels in samui.
To Paradise Park from the roundabout leads two roadsone is more convenient to go from the BangPo / Nathon side, on the other - from the Chaweng / Lamai side. In principle, if you miss one, you can go to the second, not a problem, they are not far from each other. The path closer to Nathon is shorter and has fewer turns, it is better to follow it if you are not driving very well. It is difficult to get confused, everywhere there are pointers. But with the signs on the ring road there is a certain problem, they are not really visible!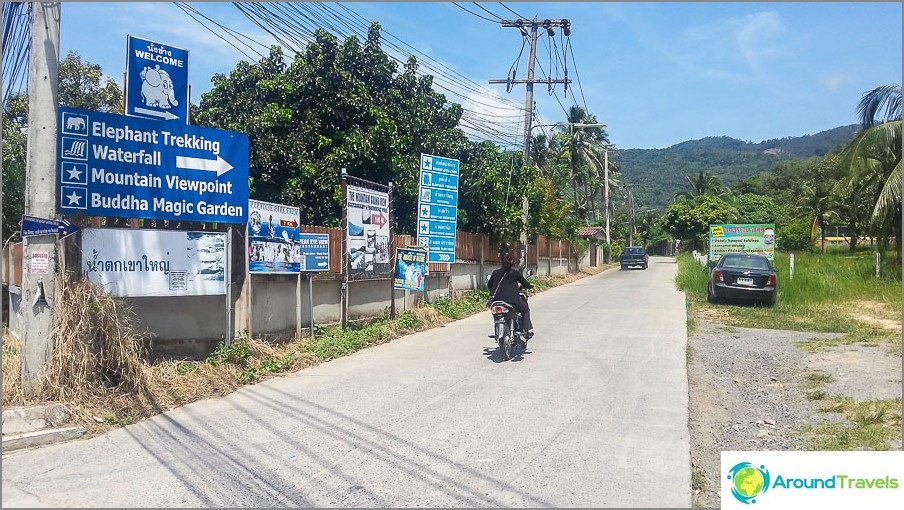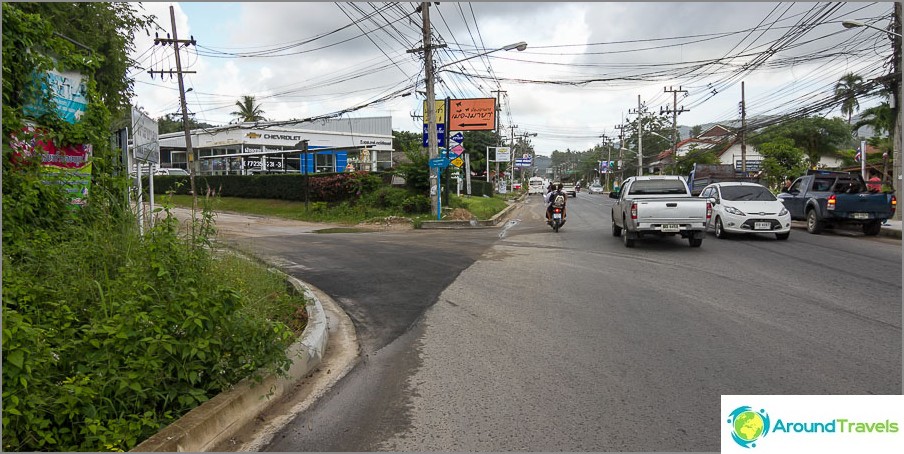 Video
On the map
Namuang Falls, Paradise and Buddha Parks
Namuang Falls, Paradise and Buddha Parks:


Life hacking 1 - how to buy a good insurance

Choosing insurance is now unrealistically difficult, so to help all travelers, I compile a rating. To do this, I constantly monitor forums, study insurance contracts and use insurance by myself.

Life hacking 2 - how to find a hotel 20% cheaper

First, choose a hotel on Booking. They have a good offer base, but the prices are NOT the best! The same hotel can often be found 20% cheaper in other systems through the RoomGuru service.

Discount hotels