About our little tour of Rostov-on-Don I already wrote. But it so happened that life brought me back to this city. This time, I still got to look at the famous Paramonovsky warehouses, the photos of which I saw several times on the Internet. And what kind of interesting things can be in the warehouses? But no, this is not just ordinary storage facilities, but a whole pool, and also a monument of architecture.
The content of the article
Paramonovskie warehouses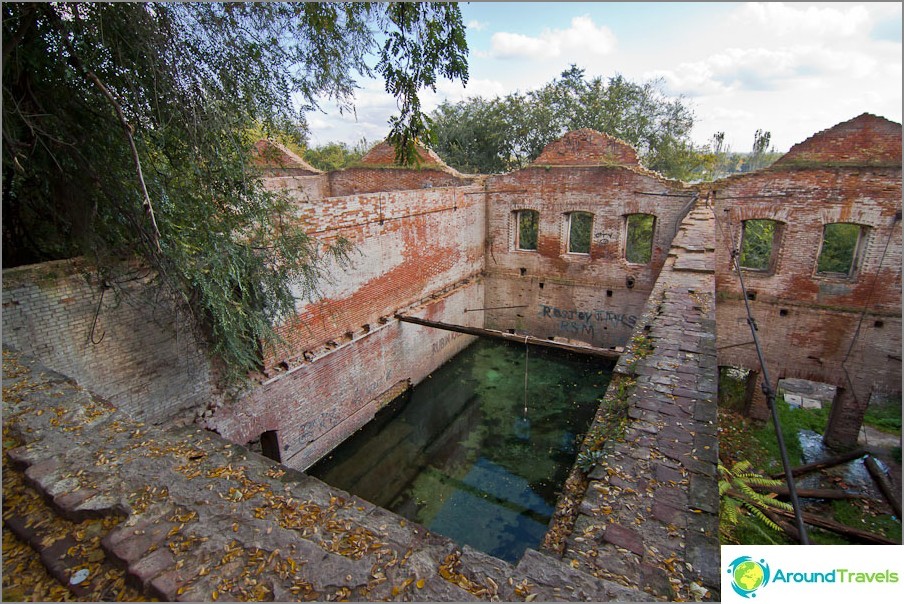 They were built in the 19th century and belonged to the merchantParamonova. Used to store grain, which was then sent abroad. With the help of special gutters spring water, beating on the slope of the river Don, passed through the granary and cooled the grain. In winter and summer, the water temperature is the same and is 9 degrees. During World War II, a bomb hit one of the buildings, disrupting the cooling system. However, they became ruins only in the period when they were left to fend for themselves.
The locals are not confused, and blocking the windowsboards, built improvised dam. And now at any time of the year, and especially in the summer, here you can swim and relax from the heat. Water is only in one building, the rest are lonely nearby without attention of people. Unfortunately, the warehouses continue to collapse, and it is unknown how much more they will stand there like that. In addition, it was not done without the garbage left by the rest. Despite the fact that Paramonovsky warehouses are a monument, local authorities do not bother to take care of it.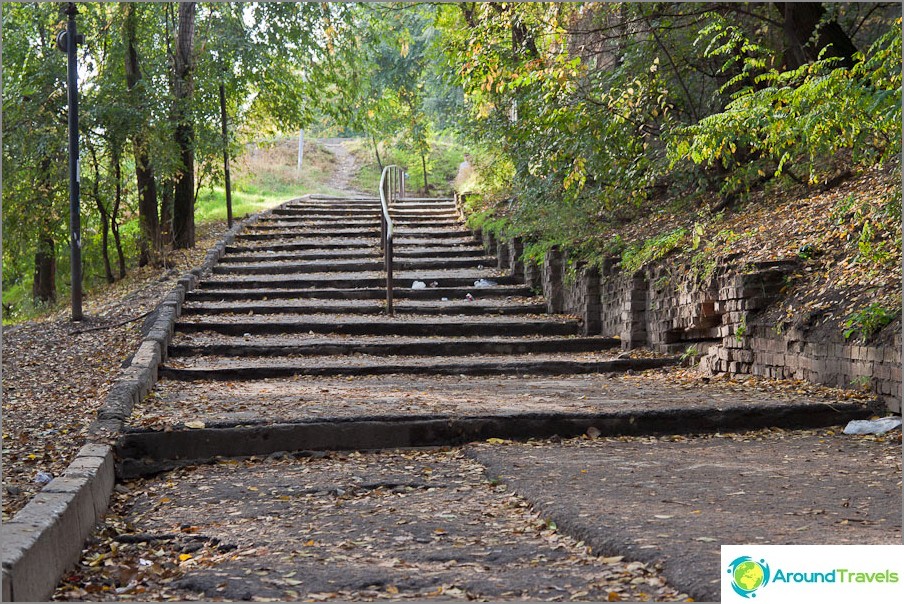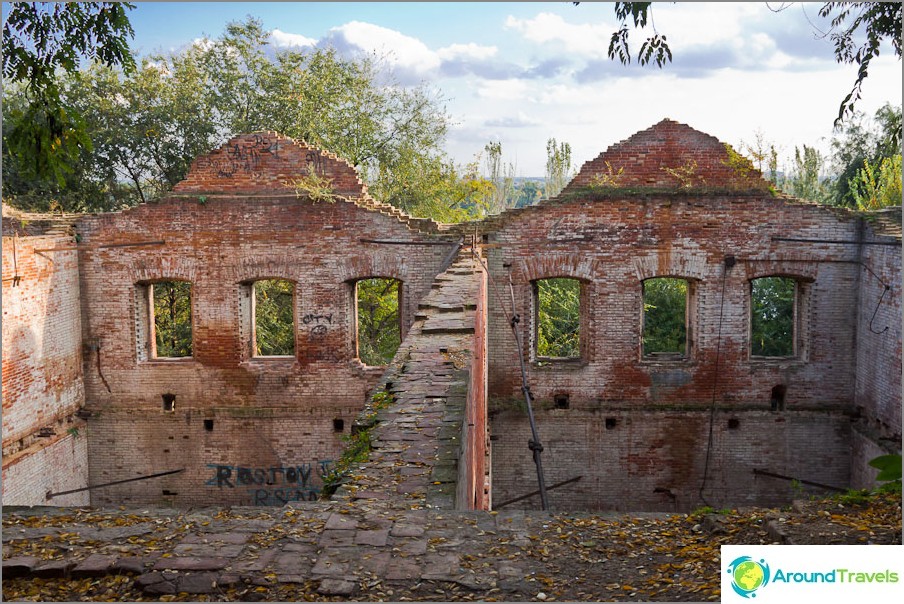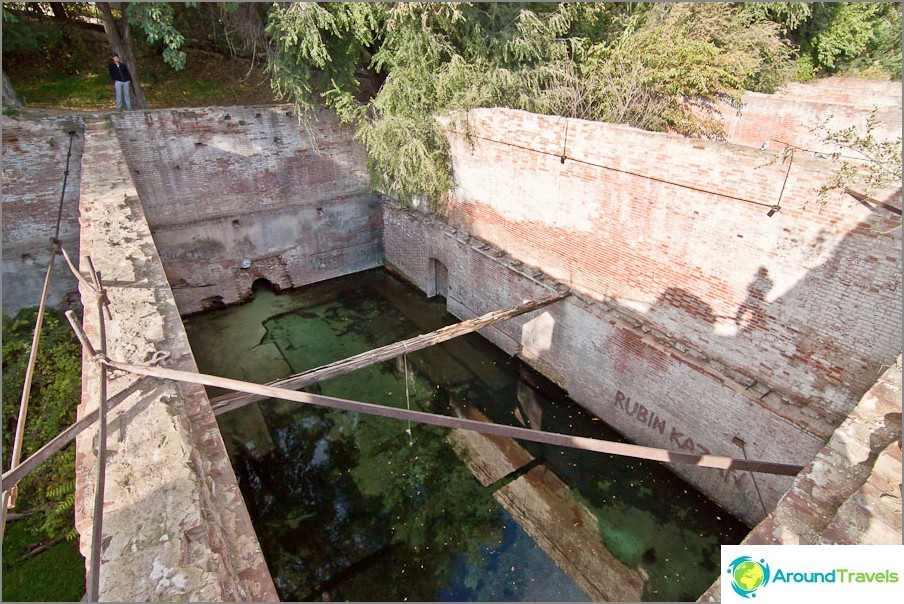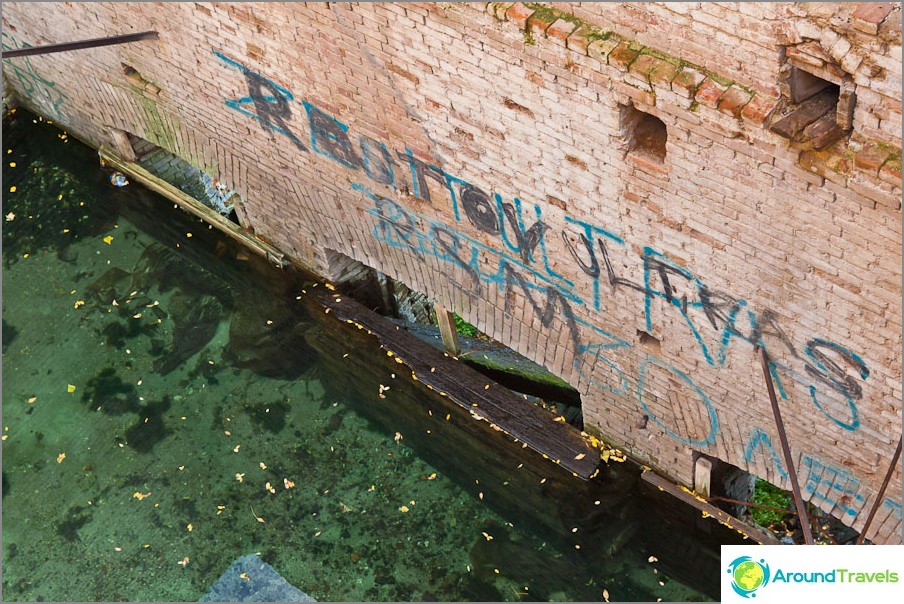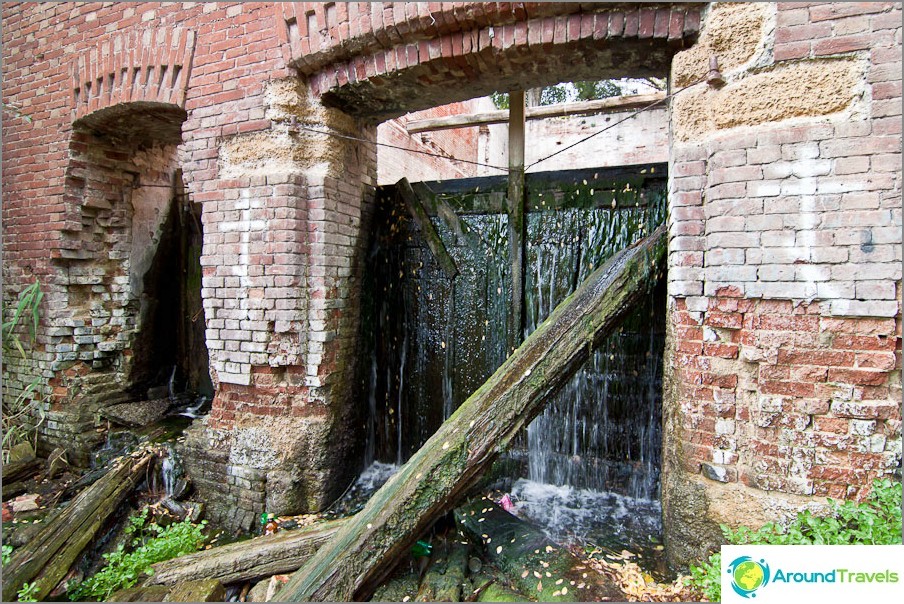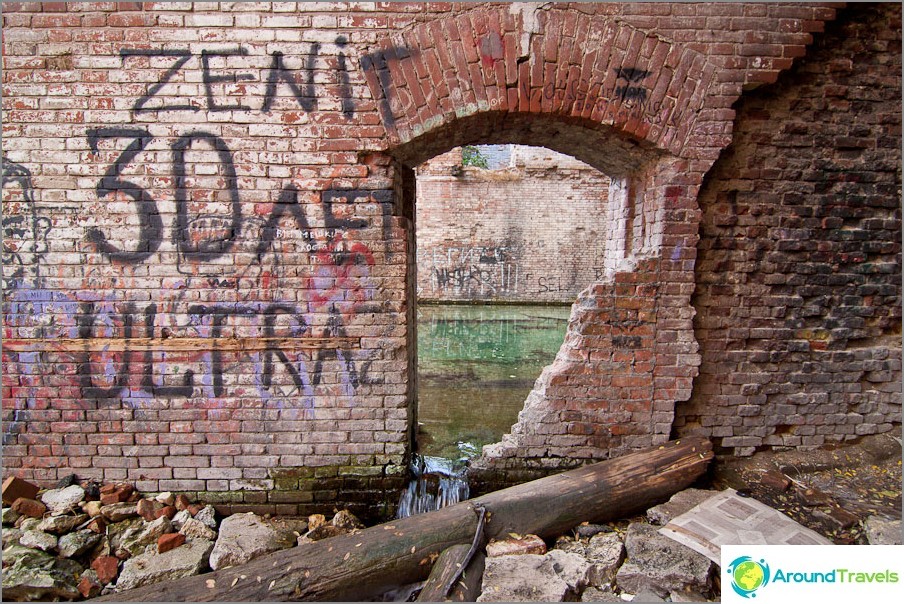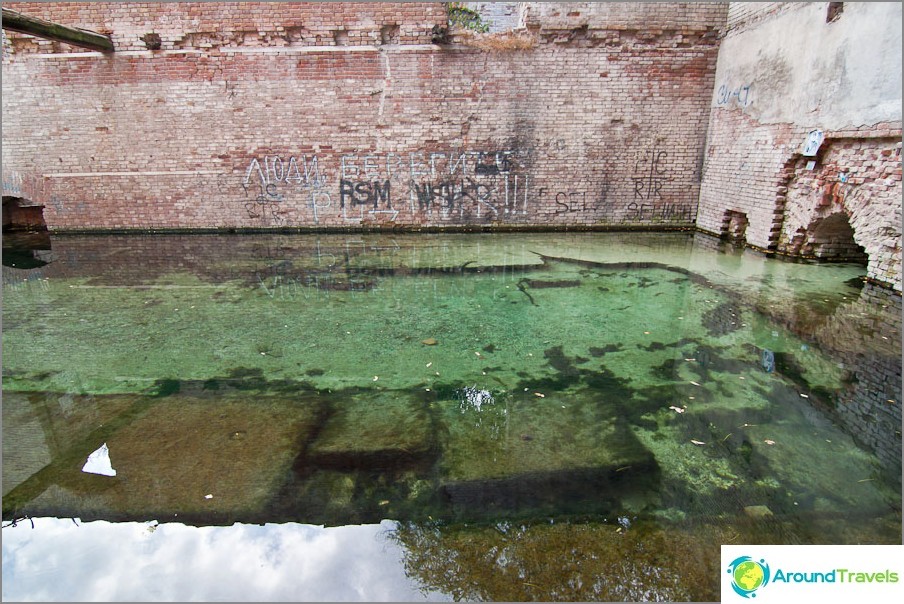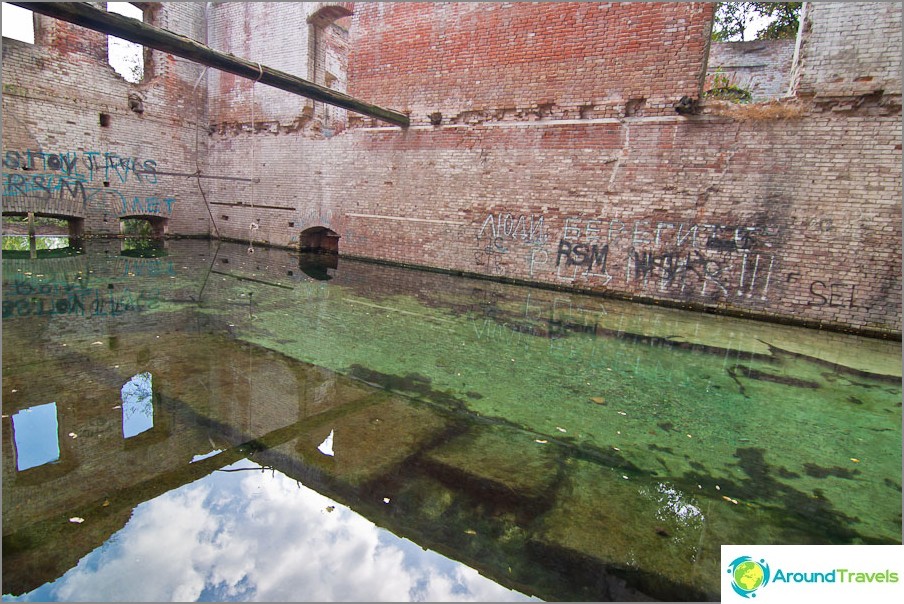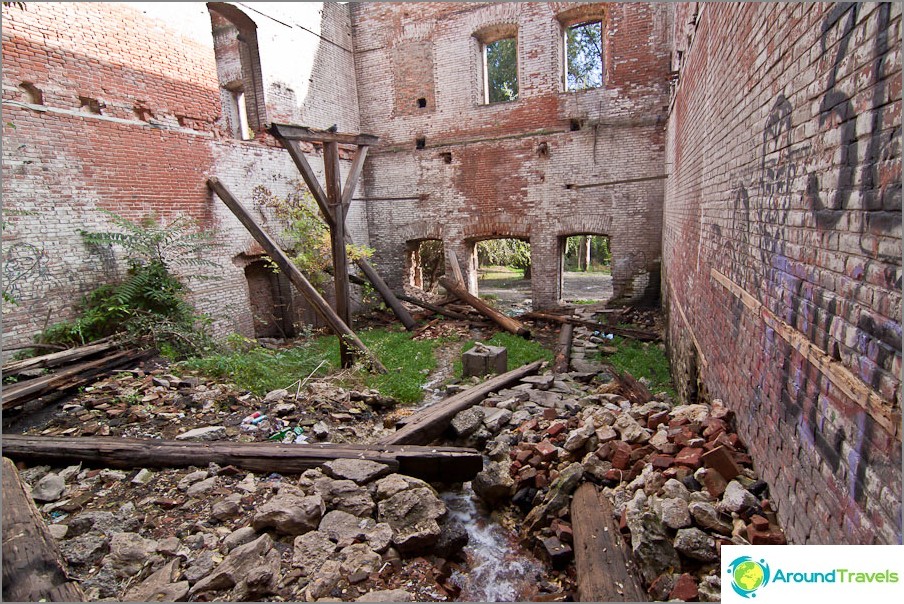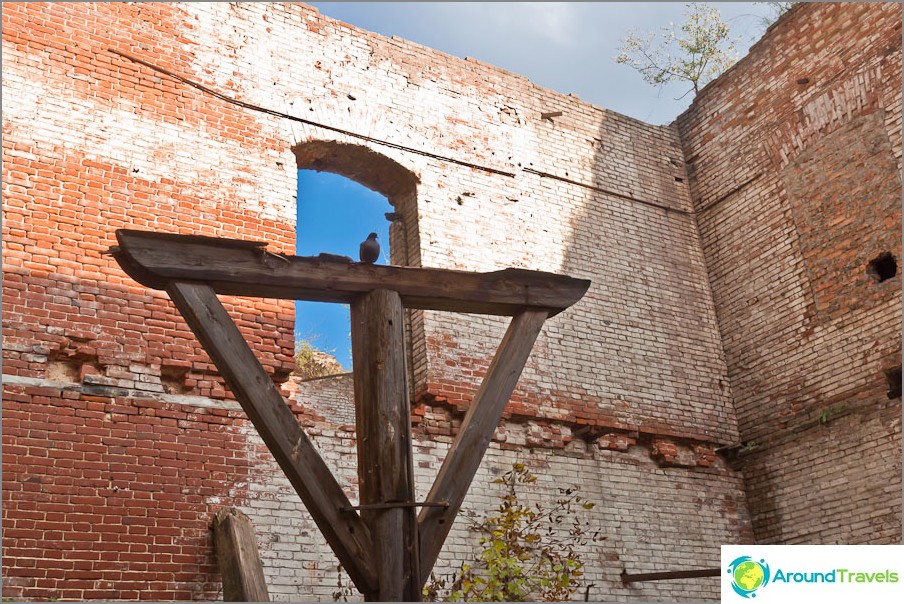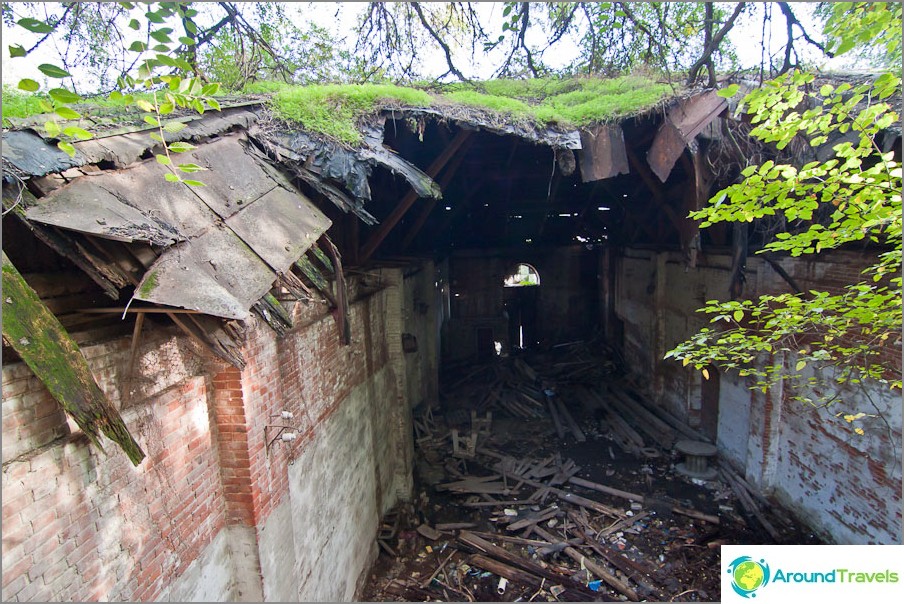 If you forget for a moment that you are almost incenter of Rostov-on-Don, and a little turn on the imagination, then there is a feeling that you fell into some kind of jungle and you are standing in front of the ruins of an ancient Aztec temple, covered with lianas and other vegetation. And only brickwork, and young people with bottles of beer dispel this illusion. It was this feeling that arose in me when I saw streams flowing through stones and mini-waterfalls, lush green grass and walls covered with moss.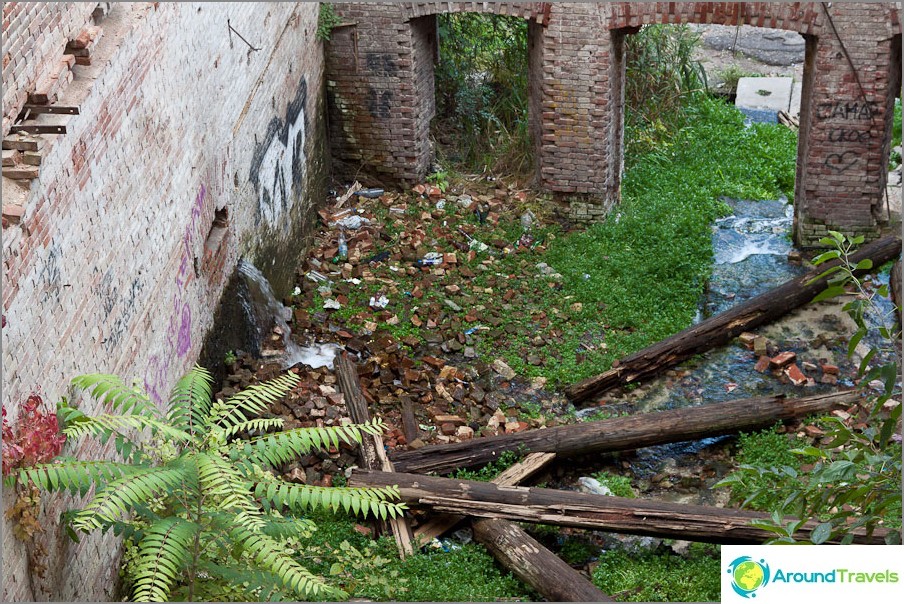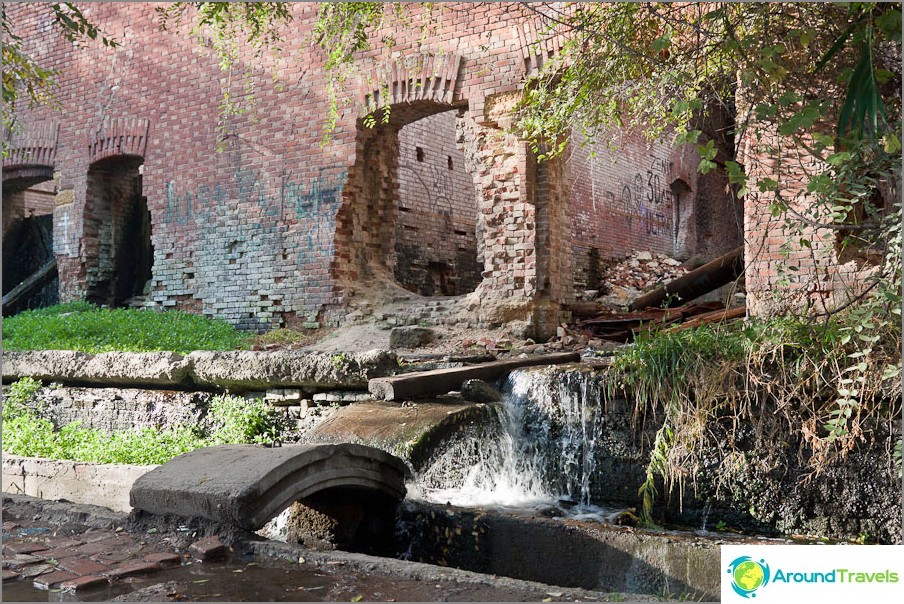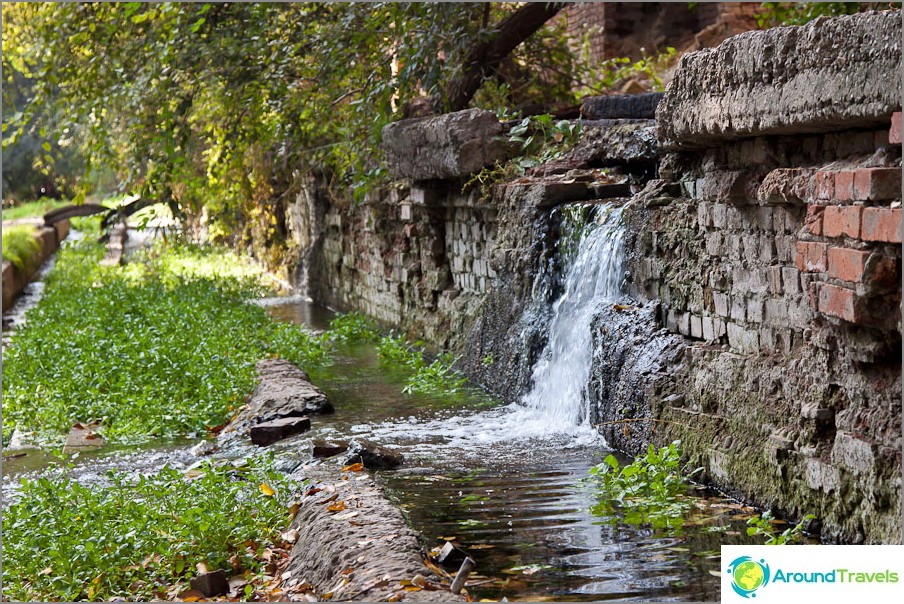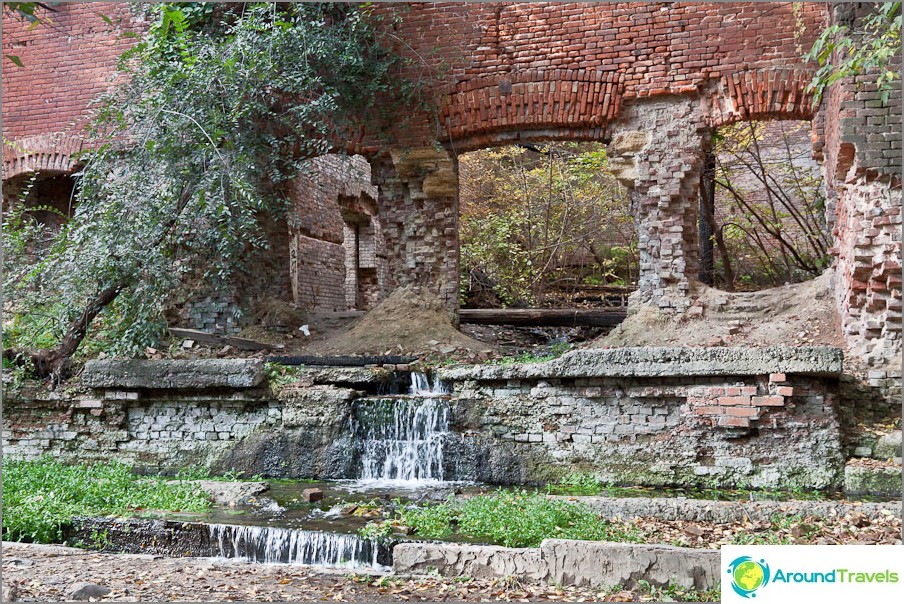 After all, if someone had taken up Paramonovsky warehouses, then such a cultural and tourist site could be taken up! And swim here, and rest, and learn the story. In the same Of france honor any structure that has at least somehistorical value, be it a well or a stone fence. In the meantime, there remains only a photo shoot there to arrange, and cool off from the summer heat, until it has completely turned into a dustbin ...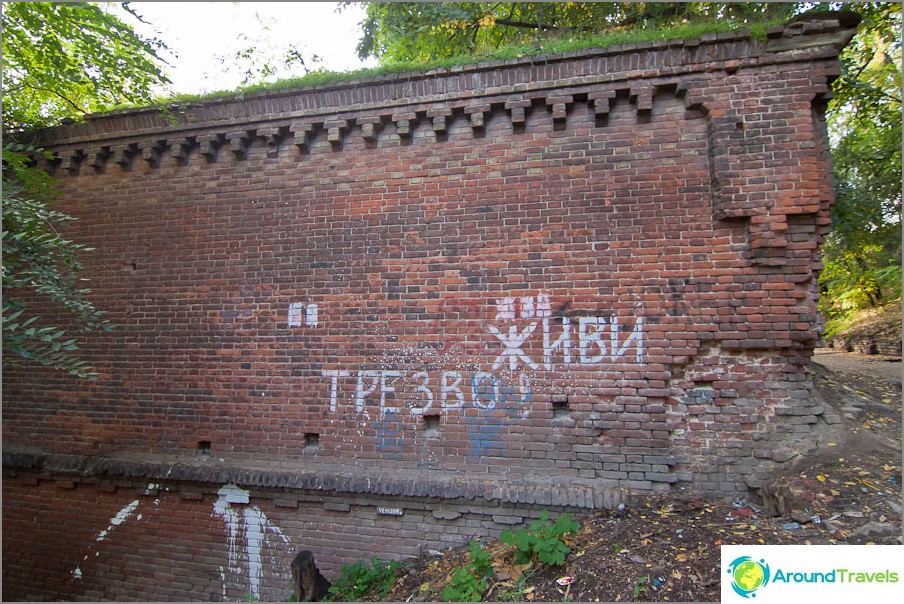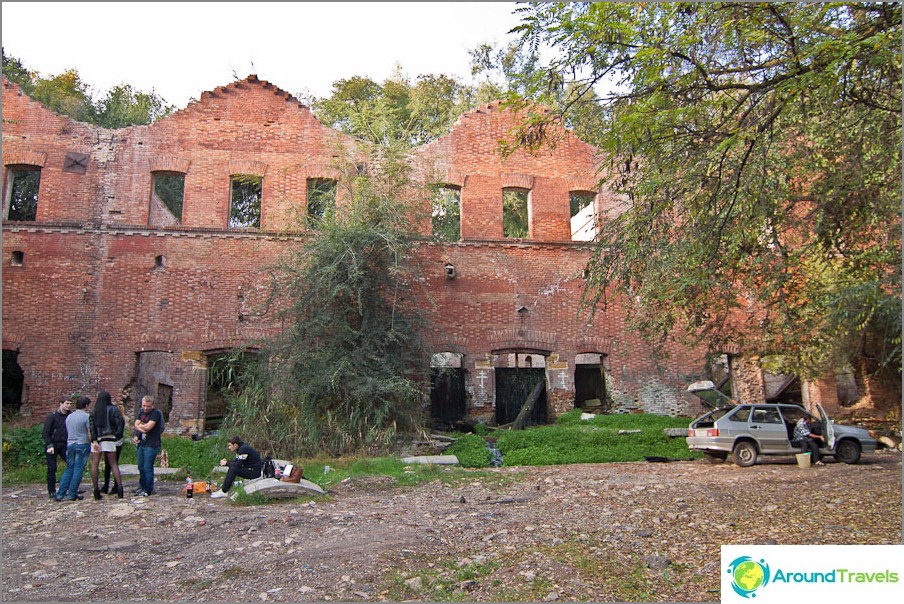 Video
Paramonovskie warehouses on the map
Paramonovskie warehouses
Paramonovskie warehouses
One of the amazing places right in the city of Rostov-on-Don. Abandoned warehouses, where the source scored, as a result of which they turned into an improvised pool.
Read about warehouses
One of the amazing places right in the city of Rostov-on-Don. Abandoned warehouses, where the source scored, as a result of which they turned into an improvised pool. Read about warehouses