I once wrote a post about Tsaritsyn park or rather, about our walk in it. In Moscow, I like it most of all, because there is a real forest there, but everything is very civil, in a European way. Something reminded Lazienki Park in Warsawwhich is also very nice.
In that article I mentioned that I often went therechildhood, when there were ruins and a completely deserted place. So, I rummaged through old photos and found a couple of pieces, where I am still very young and green, and just am in this very park, you can feel nostalgic with me
Tsaritsyno in desolation
Civilization was not always. I spent my entire childhood not far from Tsaritsyno, and I remember those times when not a single building was restored, and the park itself was completely desolate. We went there to barbecues, skied there and bicycles (5 years ago it was banned), there were Tolkinis and other informal people hanging out. There were no paved paths, bridges, guards, fences, flower beds, lanterns and so on. Just a forest and destroyed buildings.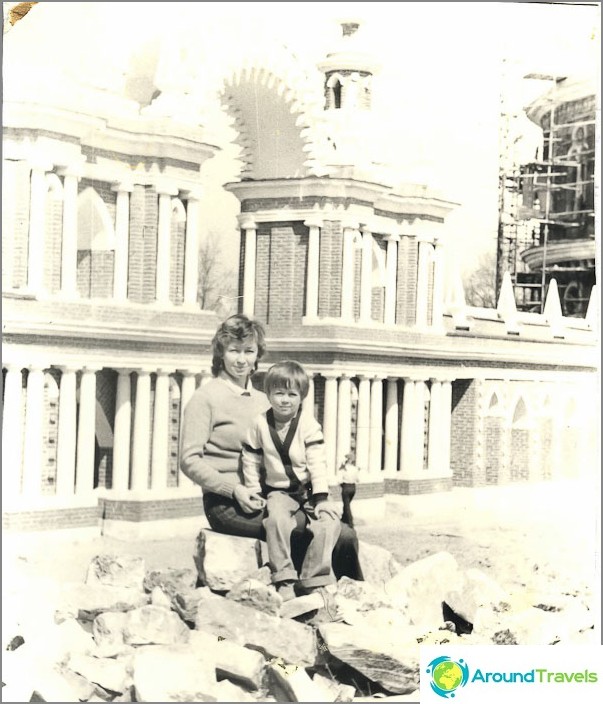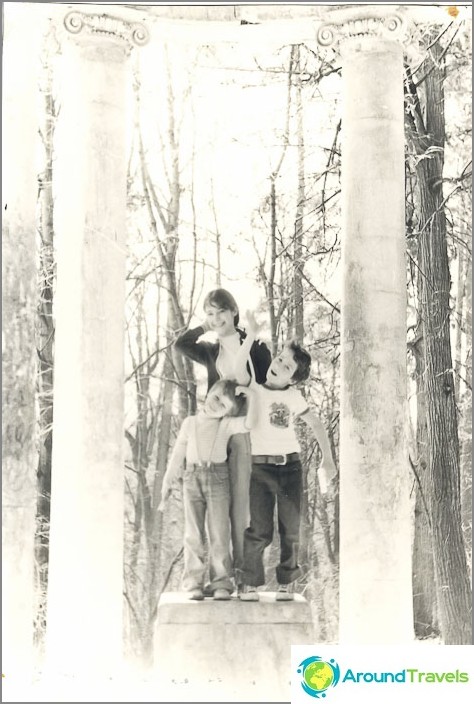 I remember we climbed the ruins. I will never forget how we thought up to ourselves that somewhere in one of the buildings the lost library of Ivan the Terrible was hiding and were looking for it. I was almost at every building on the roof. The worst thing was to climb the Great Yekaterinburg Palace, since it was destroyed most of all, there was practically nothing inside. In Small, if my memory serves me, there were even stairs inside. And the Bread House, in my recollection, began to be one of the first to restore, and it was done for a very, very long time. Now I looked at Wikipedia, started as early as 1987. So, when we got there (and he was fenced), we were seen either by the builders, or the watchman, and chased us. And we, skipping off from them, jumped from the second or third floor into the sand. Another adventure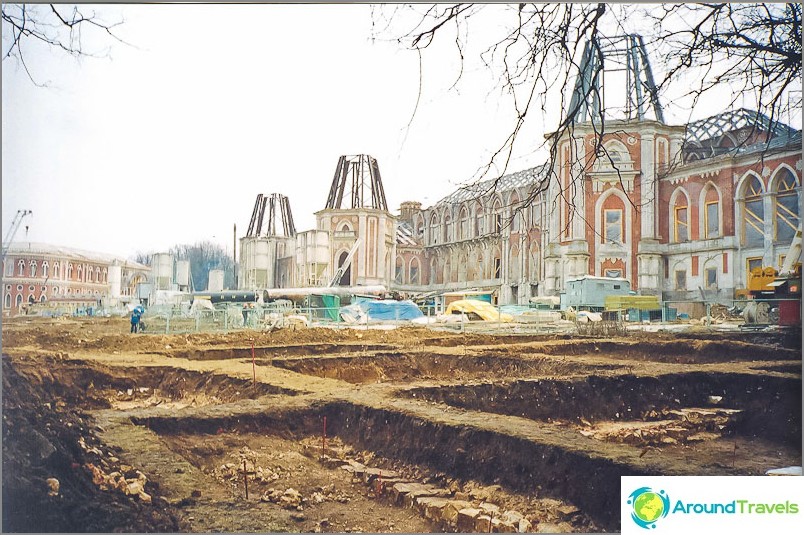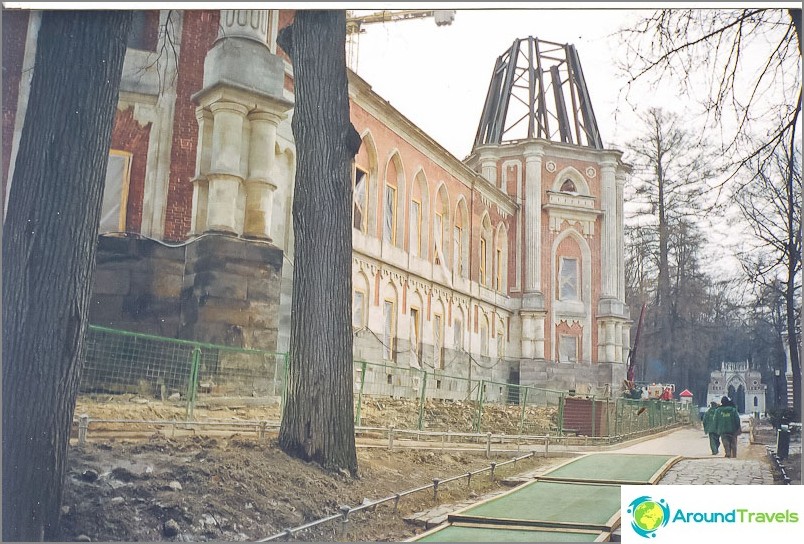 P.S. Old photos are very few, but that is. Previously, not everyone had a soap dish / SLR / mirror / smartphone, and therefore photography was something more than it is now. The whole process: take a picture on film, checking the parameters 10 times (there are only 36 frames), and then also show them.