While browsing photo Southern Butovo, stumbled in the archives on the photo of a profitable housePertsova or Pertsova. This is a rather interesting house in the center in Moscow and some it is considered one of the most in the city. Like it or not, it's not for me to judge. But one summer, I got out of my distant Butov to look at it specially. It is a pity that outside, because in order to get inside, we must be related to the Ministry of Foreign Affairs, to which it has now been transferred to the competence. They used to say that the doors were open and it was possible to enter.
Profitable House Pertsova in Moscow
The house has a rich history that I will notretell in detail, everything has long been described on the Internet. "House-tale" was built in 1907 for artists, because it is so motley and unusual, in the modern style. According to the engineer Pertsov, these are residential apartments with workshops. In 1922, Pertsov himself was sentenced to 5 years in prison for safeguarding the values ​​of the Cathedral of Christ the Savior, he is located near, and when he came back a year later, he was already evicted from his home. In 1908-1912, the Bat cabaret was located here, that is, Moscow's bohemian was hanging out, and after that Trotsky lived. In general, I say, rich history.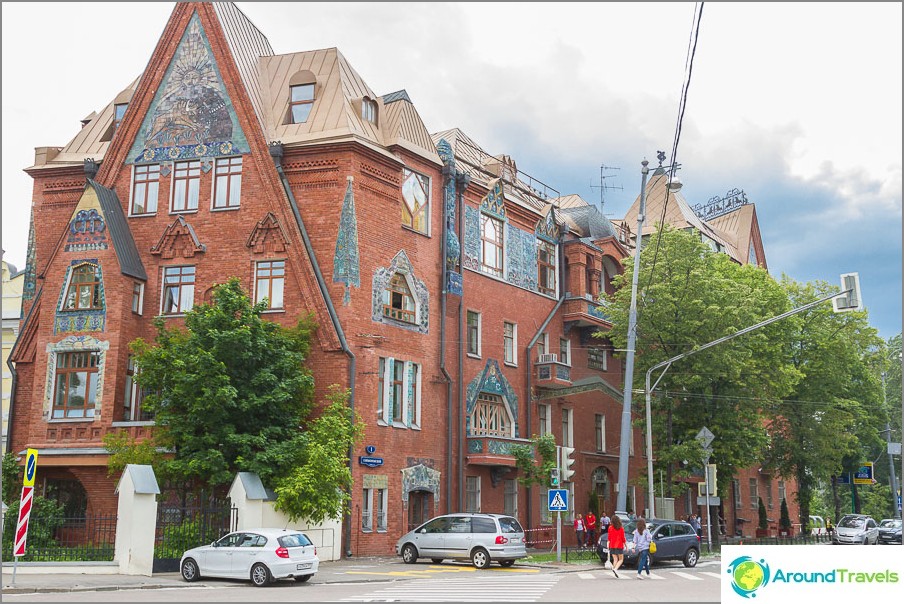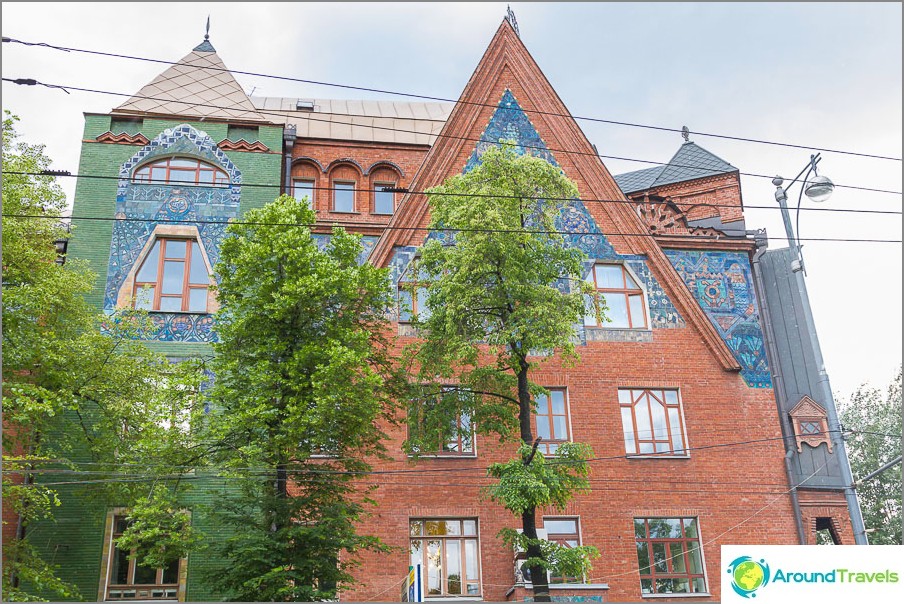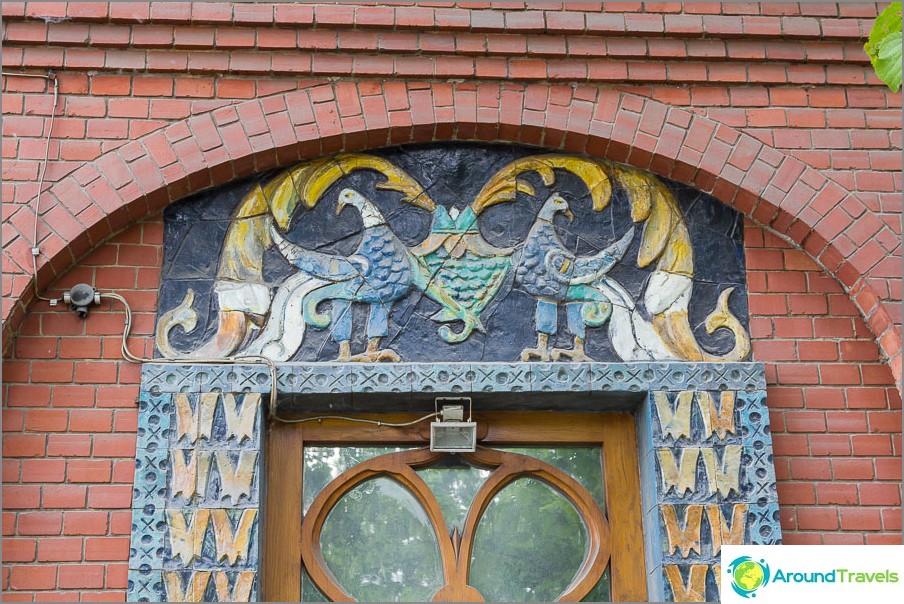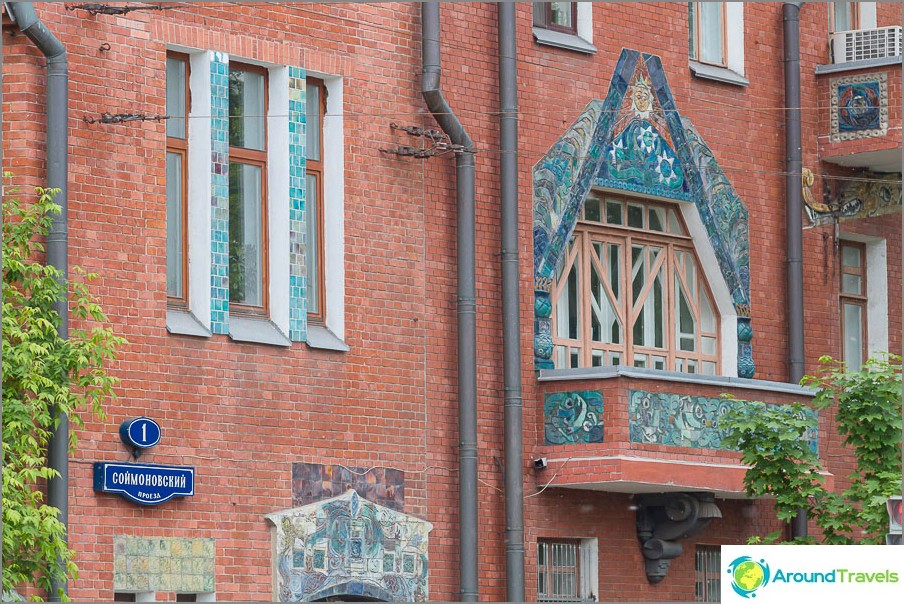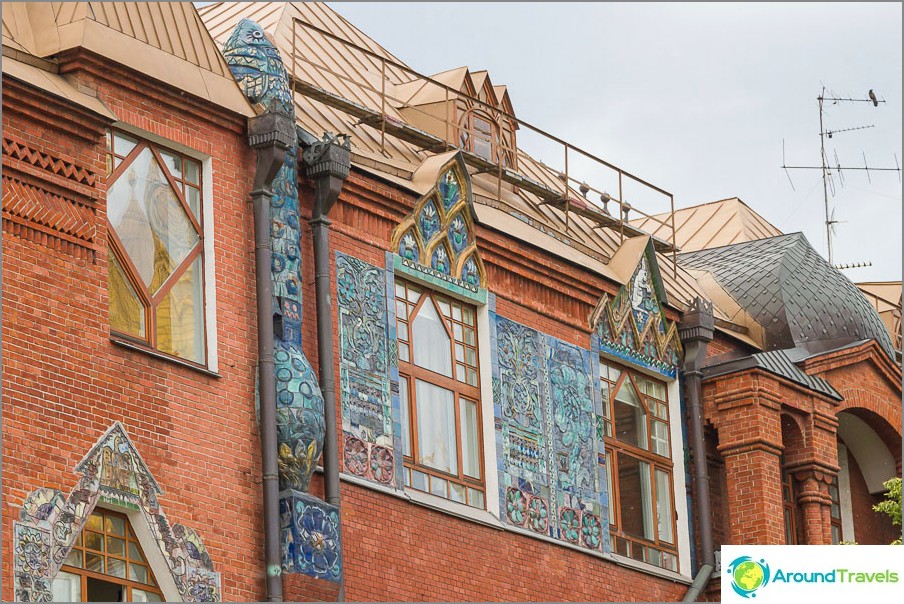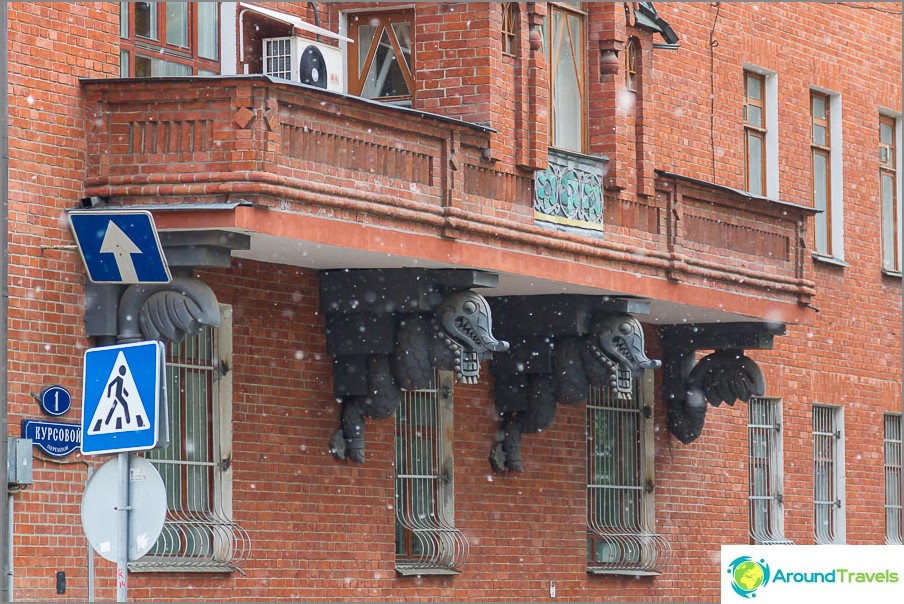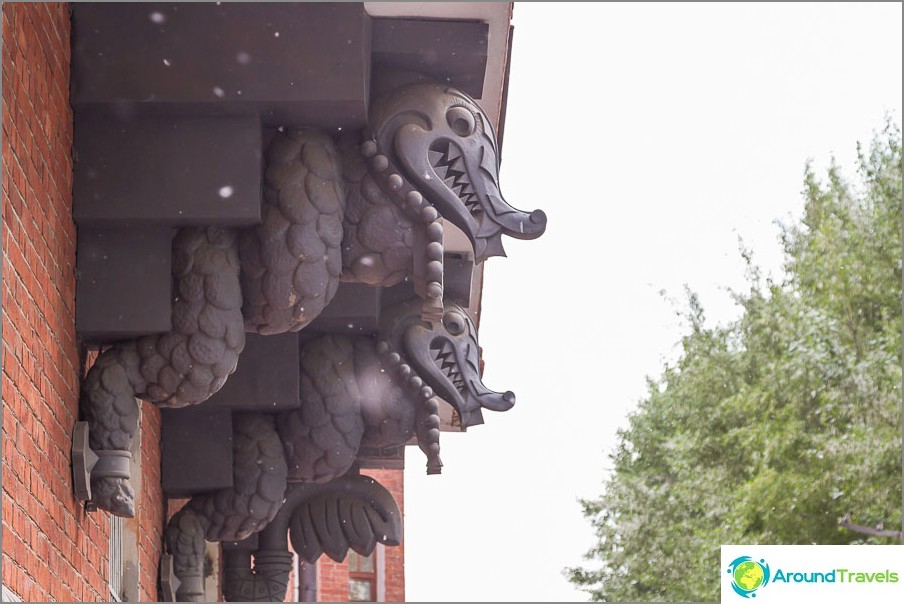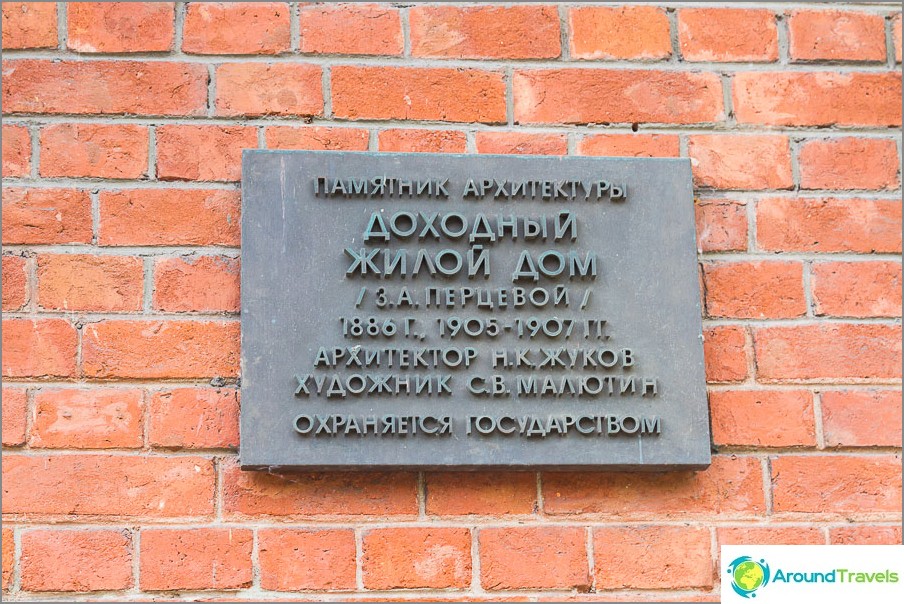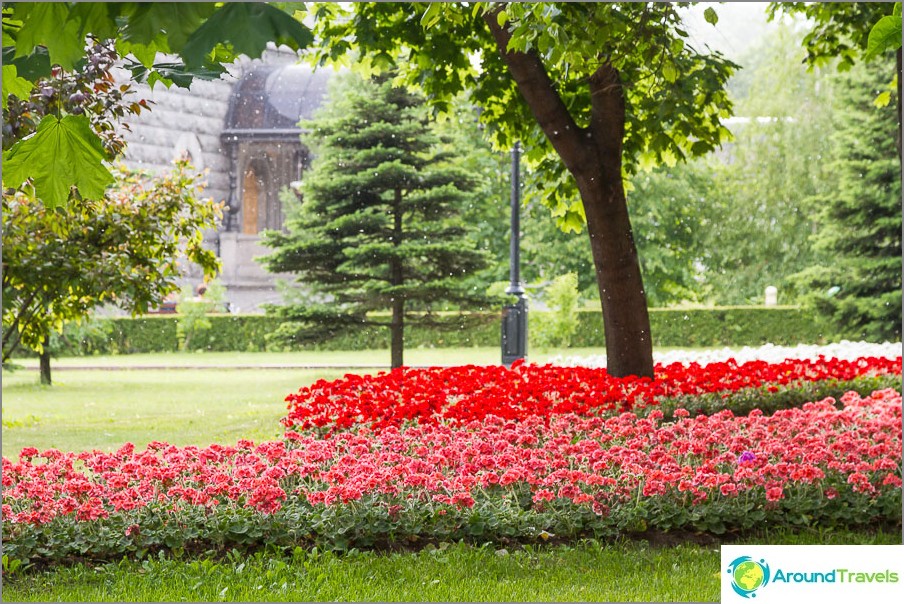 Unfortunately, the spirit of that time is no longerfeel like there's nothing left inside, everything interesting is outside. Here are a couple of photos from the Internet interior. In my opinion, it is too functional and alyapisty.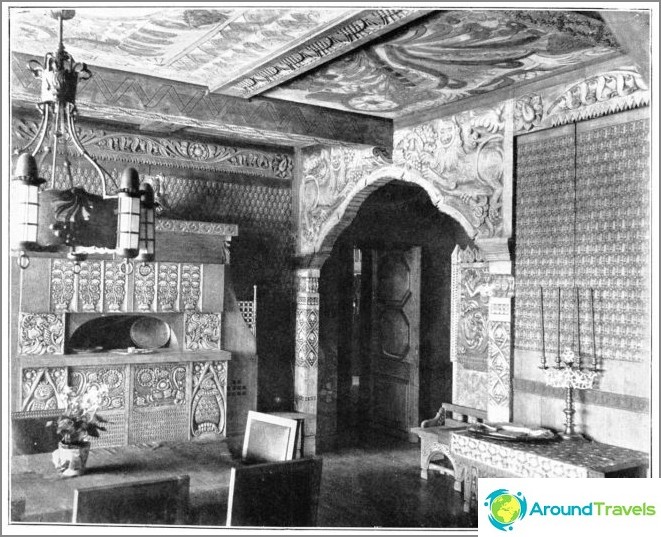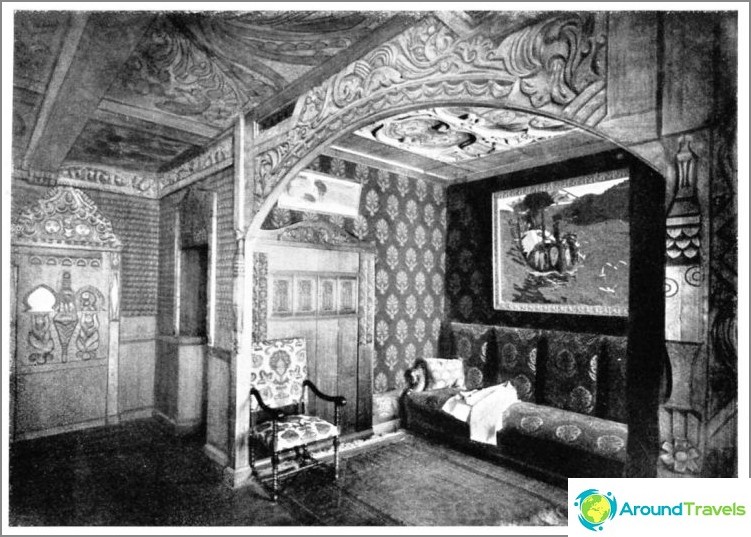 Where is
The house is located at 1/35 Soymonovsky Proezd, at the intersection of Soymonovsky Proyezd and Prechistenskaya Embankment.
Profitable House Pertsova in Moscow
Profitable House Pertsova in Moscow
Profitable House Pertsova in Moscow
Profitable House Pertsova in Moscow
P.S. The photo is not snow, but poplar fluff.
P.P.S. The article was released in the framework of moral preparation for returning to Russia and changing the type of sights from Thai temples to Moscow houses