I did not have time to release post about Warsaw, when suddenly a post about Bratislava was written. It was here that I decided to go as part of my small business trip. There were two goals: to look at another country, and to assess (as far as possible in a couple of days) whether it is at least visually suitable for emigration. It is clear that two days is nothing, but it happens that one day is enough to say to myself, no, I don't want to come here. Anticipating the question, I will say - Bratislava's rejection did not happen, but there was not a special "wow", although it was somehow calm in my heart.
The content of the article
Need to prepare in advance
In the capital of Slovakia, I spent 2 full days. I was driving something completely unprepared, so the adventures began back in Warsaw. I bought a train ticket an hour before departure, and due to the fact that the train was already on the way, they did not reserve seats in it, but only sold me a train ticket (no seat) with a further surcharge from the conductor depending on the class. And the guy at the box office said that you can pay on the train with a card, and I believed the fool. As a result, I find myself in a car, I need an extra cash payment, but I don't have it. And after all, I went by train to sleep lying down, and here, at best, only a sitting place is shining (minimum surcharge). As a result, I was sheltered just at the seating places and in general for some reason without surcharge. The rest of the guides just shrugged, they say, there is no cache, not our business.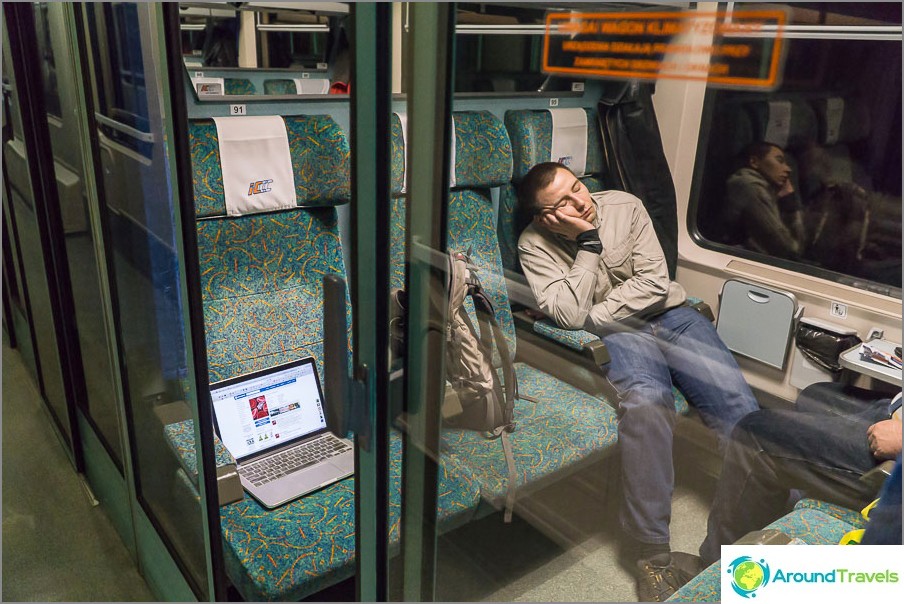 Further adventures continued. I arrived in Bratislava at the railway station at 5 am, it is dark and cold outside, I don't know what to do. All my dreams from Starbucks, with his coffee, wifi and rosette scattered, when Starbucks was not in principle in Slovakia (why did they go around this country?). Then I went to the waiting room of the station and sat there near the outlet with the wifa squatting, because there were no benches nearby. By the way, at the railway station free wifi, which in itself is great. And then I also found free wifi in the old town, on the embankment and in the park. However, with wifi, not everything is so cool, in one cafe, which I entered instead of Starbucks, there was wifi, but it didn't work, there was a socket in another cafe, but again there was no wifi. In the end, my dream came true only in the evening in McDonalds, where I immediately received my cappuccino, outlet and free wifi at the same time.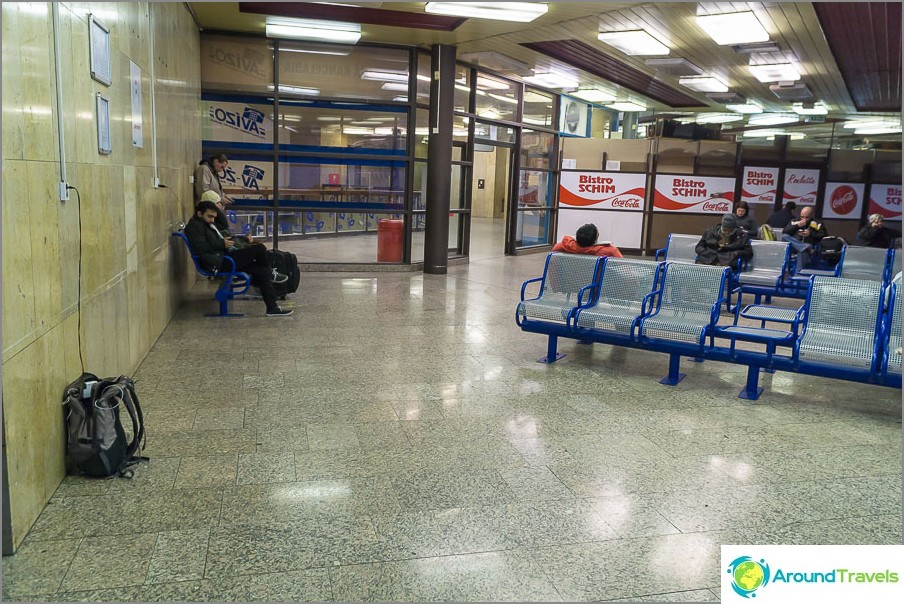 Why did I need the Internet so much? Yes, because I did not know anything about the city and I have not booked a hotel
I wanted to book a room on Airbnb, but a couple of people refused me, the other two did not approve of the reservation for a long time. So I found the hotel through RoomGurusitting in the park and taking advantage of free wifi.
Well, I'm fine, of course, book on the day of arrival and arrange a leapfrog such.
Walks in bratislava
Bratislava is more European at first glance. Somehow more mercy, have mercy. Even the old city is older or something. Well, I mean after Warsaw, where the old town is quite small and quite simple. Although they can also be understood, Warsaw was razed to the ground, so nothing remained there. And so the countries of Eastern Europe are somewhat similar to each other.
Old Town and around
All day I walked through the old town. Paved streets, churches, towering castle on the mountainwide Danube. There is also a number of famous Bridge without supports and with a lookout at the top of the restaurant in the form of a flying saucer.
The weather was warm, and autumn, due to scatteredeverywhere foliage, seemed very beautiful. In general, I don't really like autumn as the season, but in Europe it's very personal. Colorful leaves create a romantic mood and decorate everything around.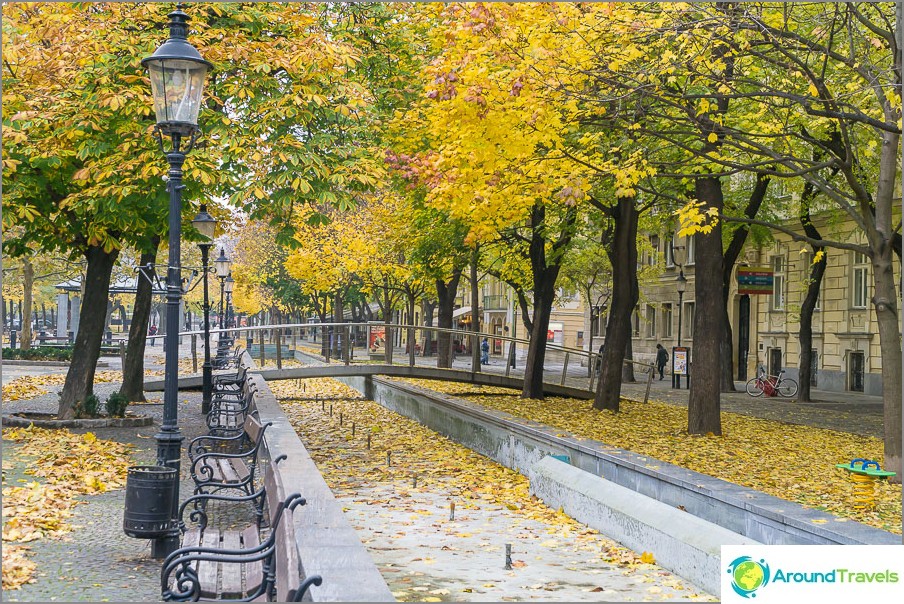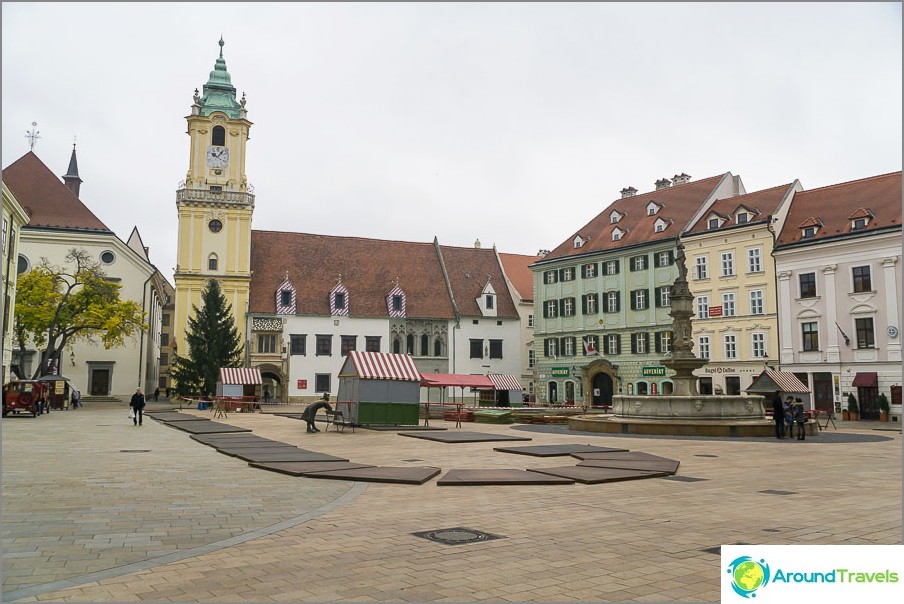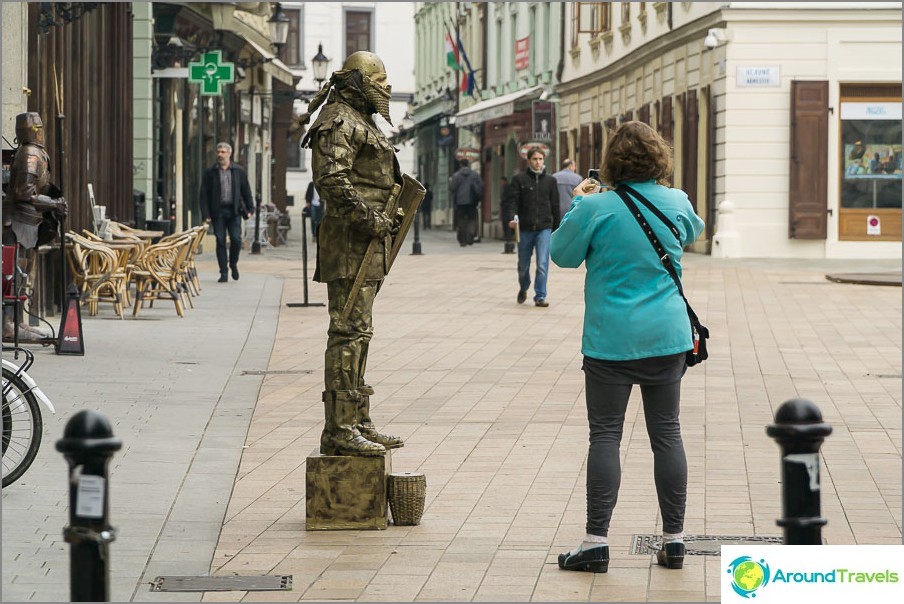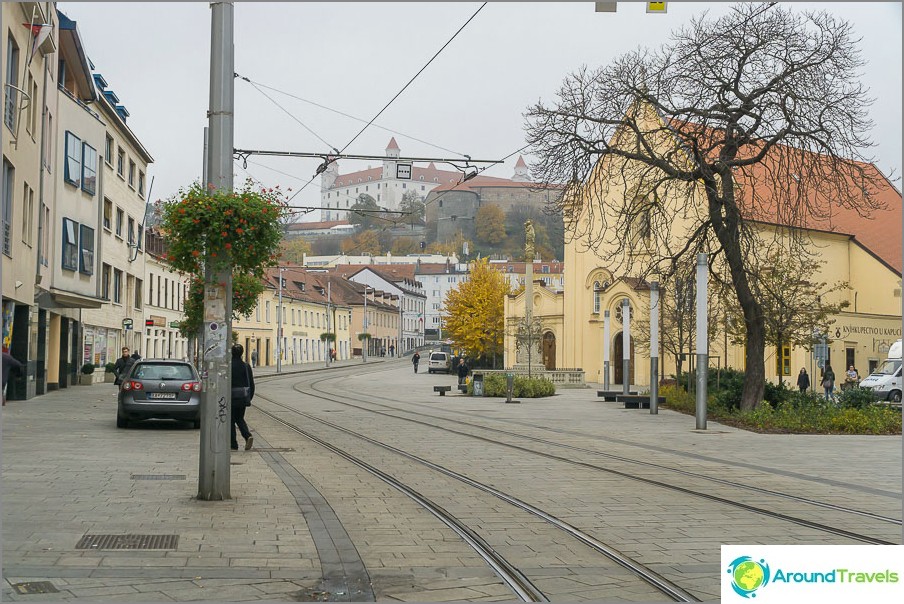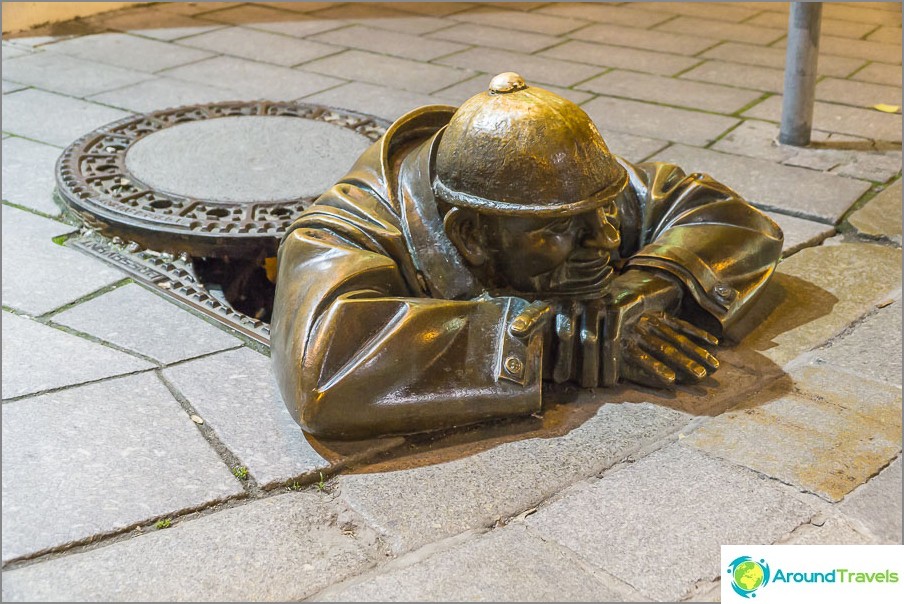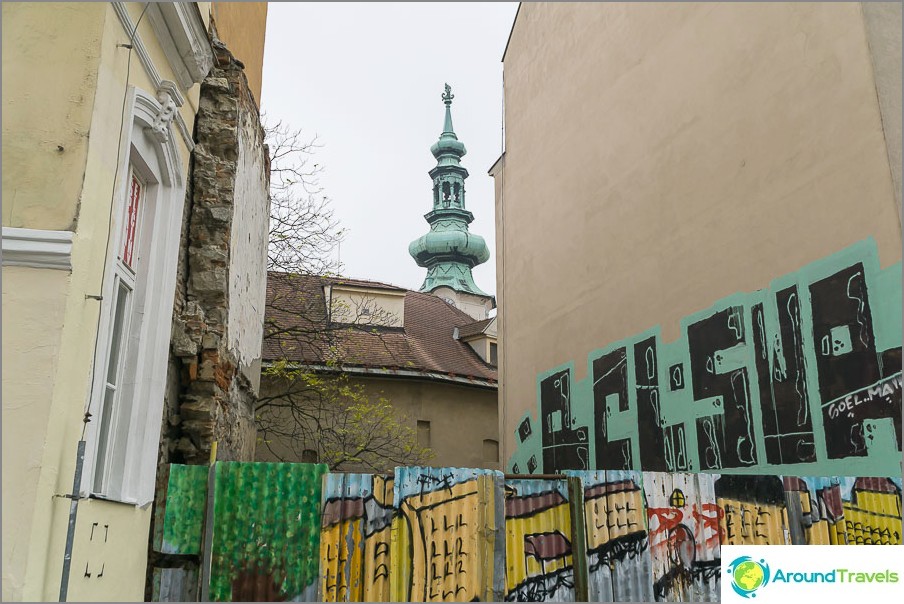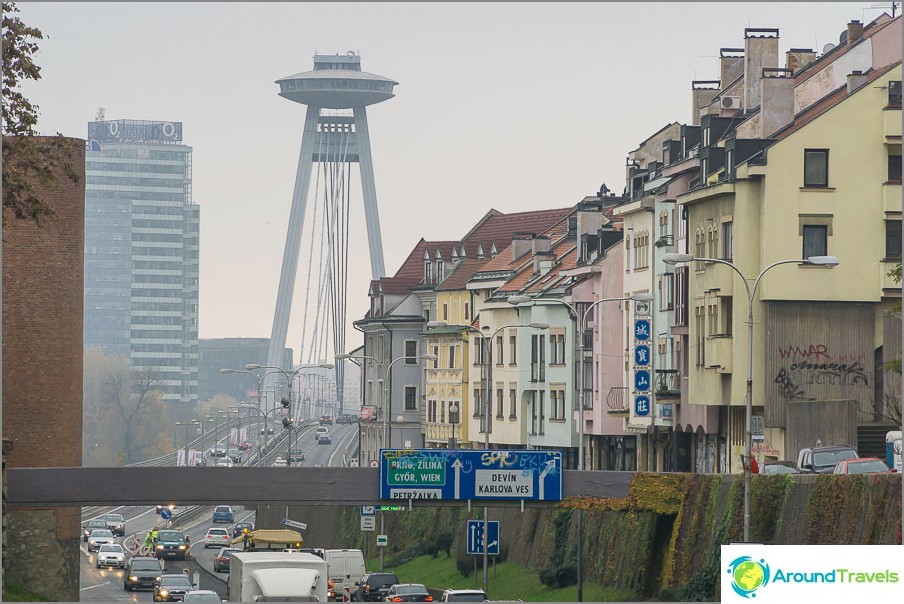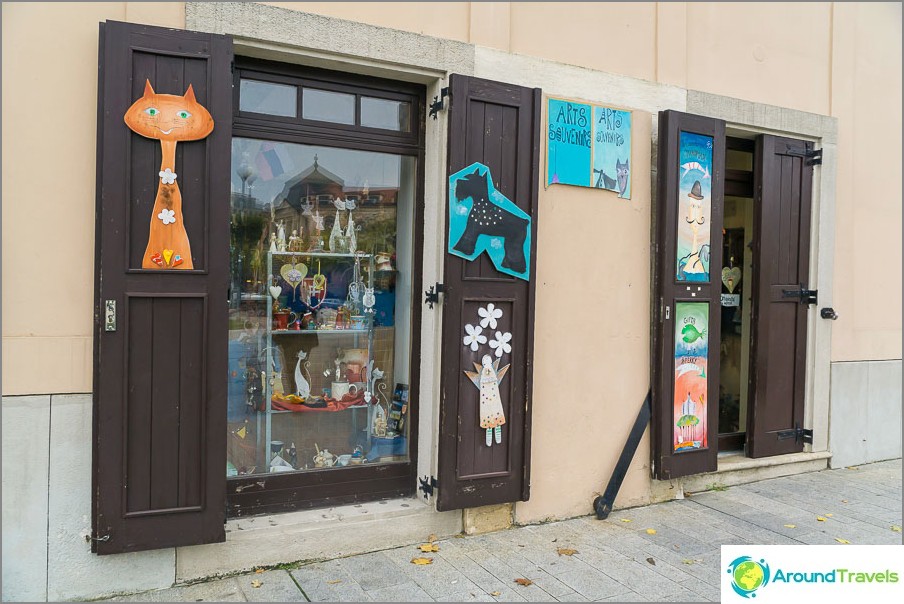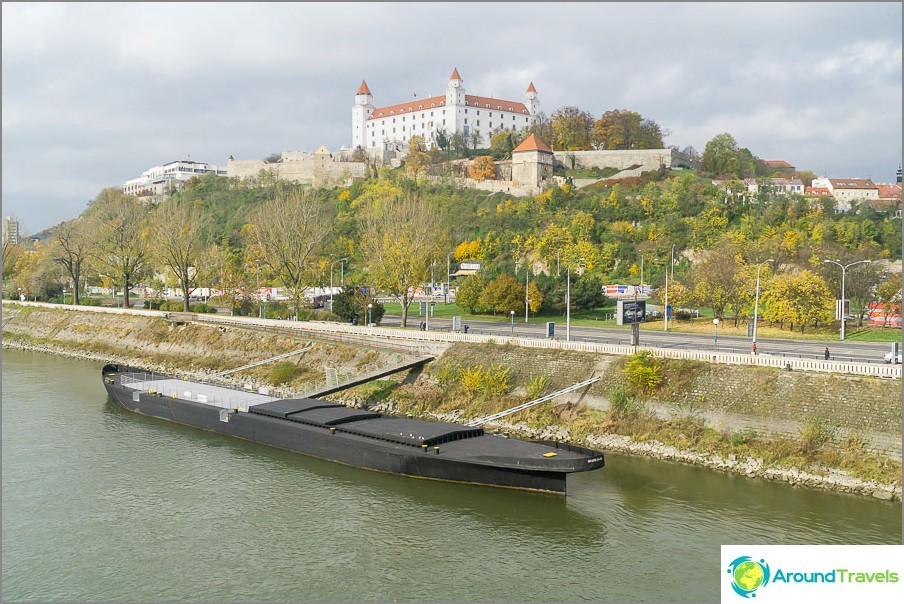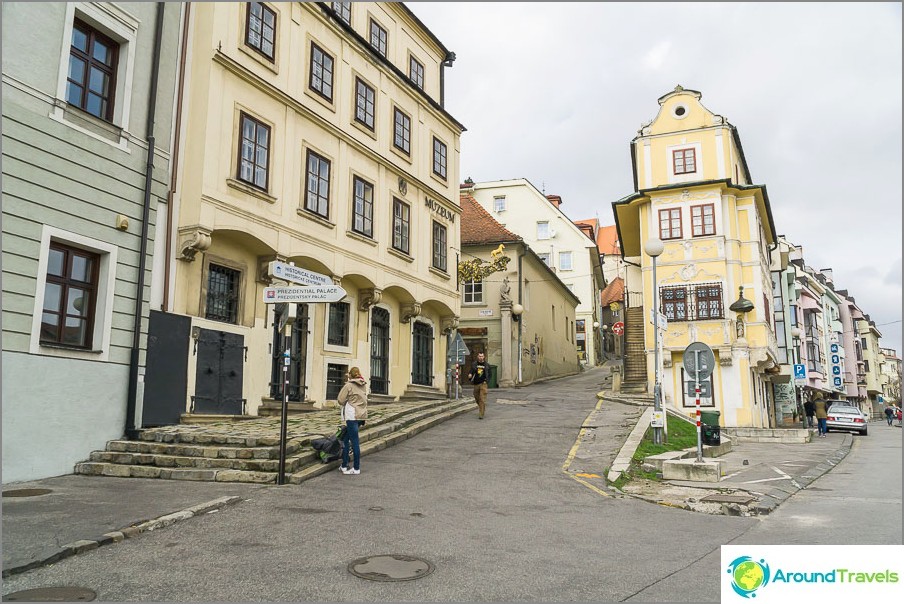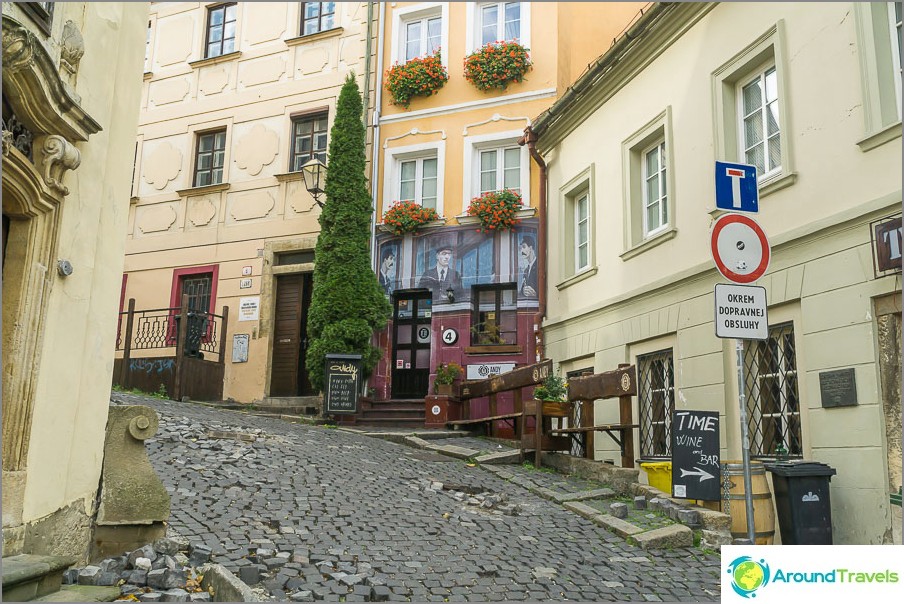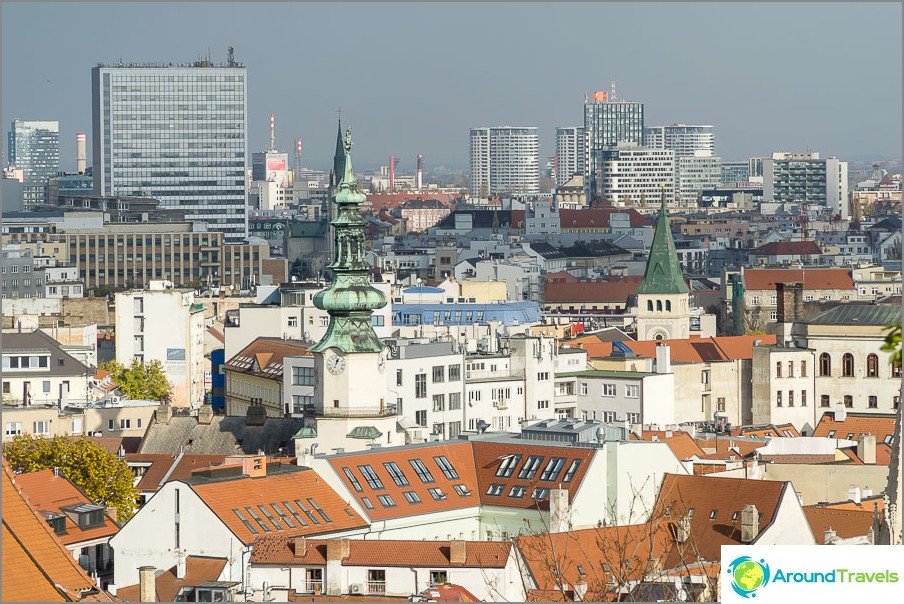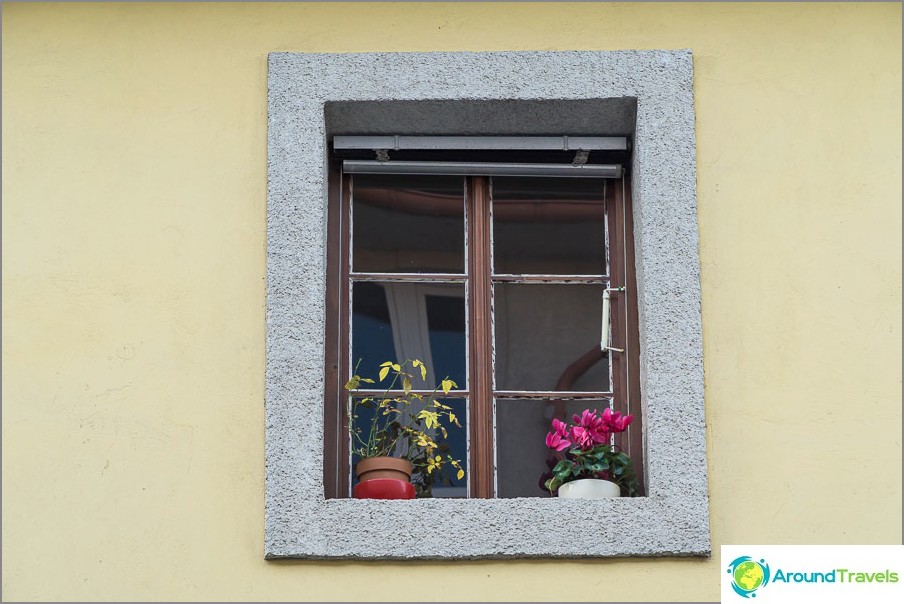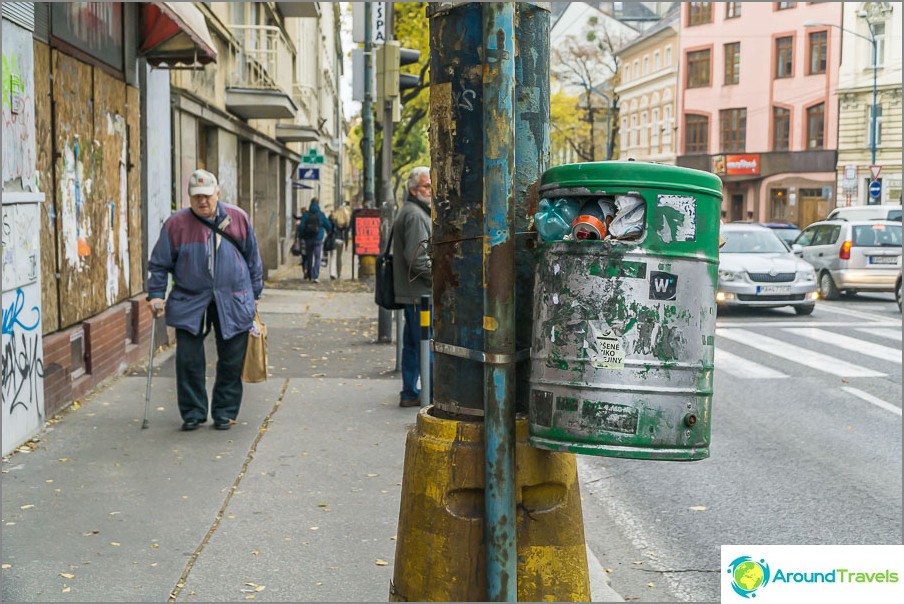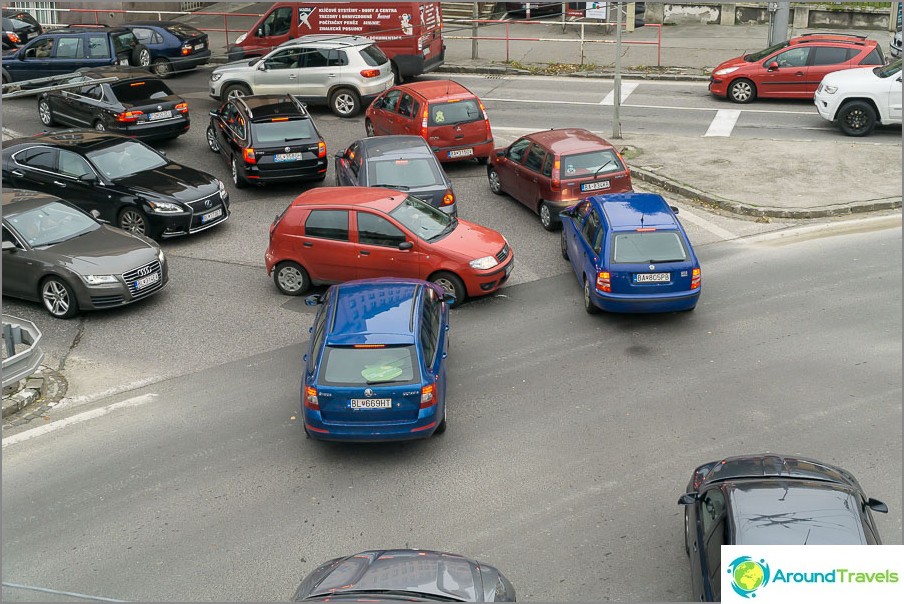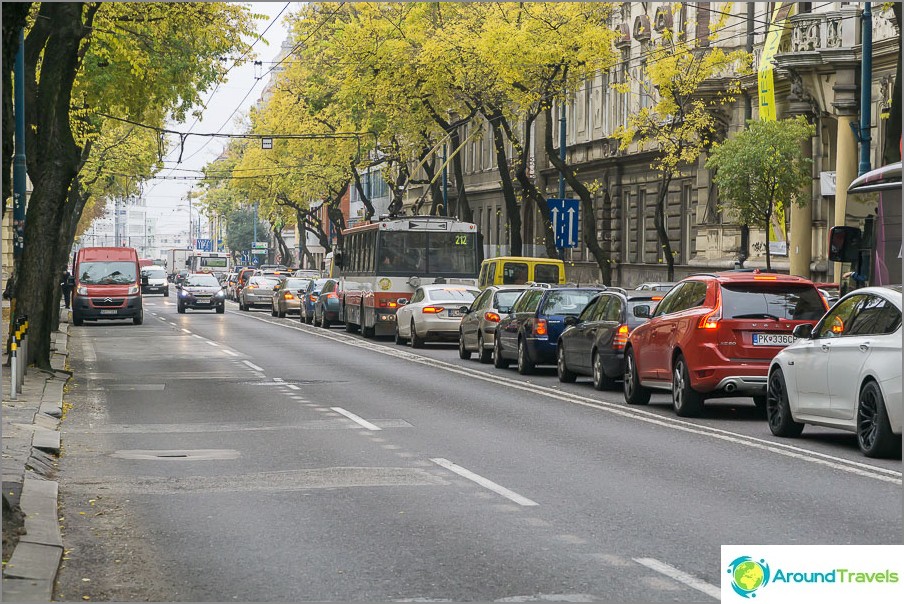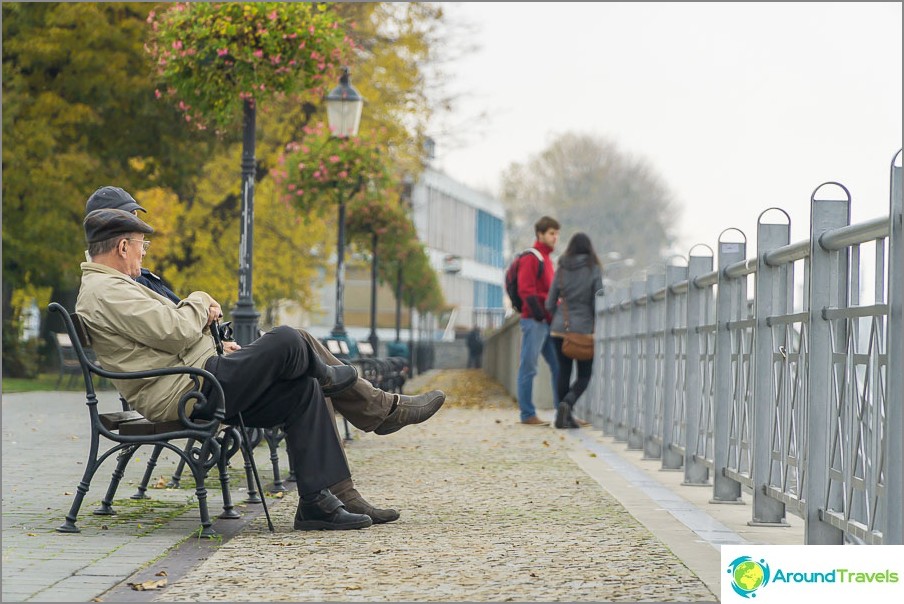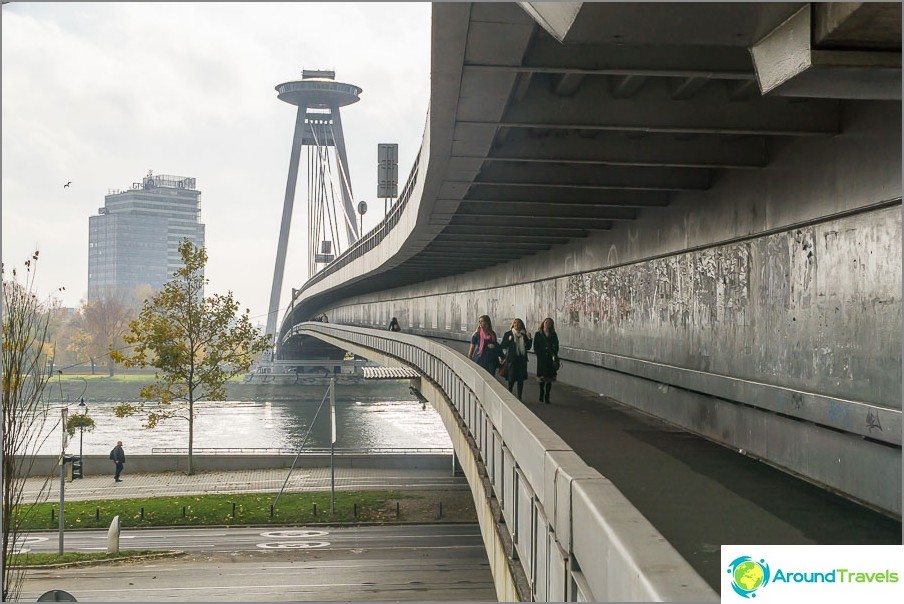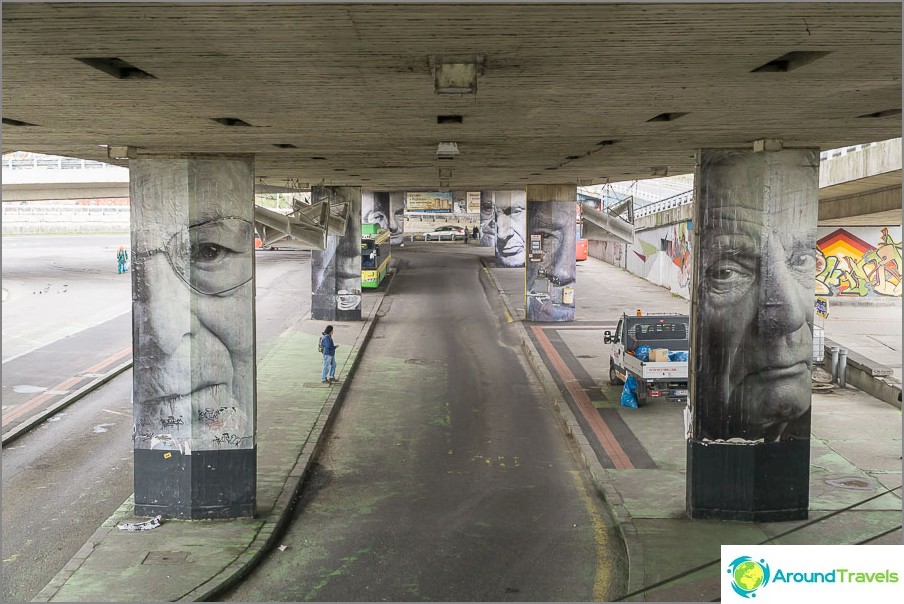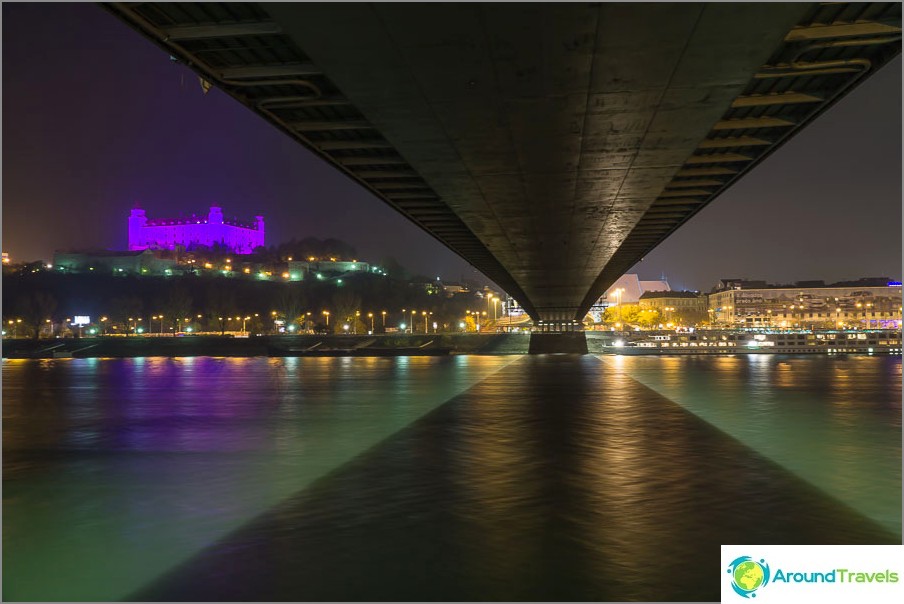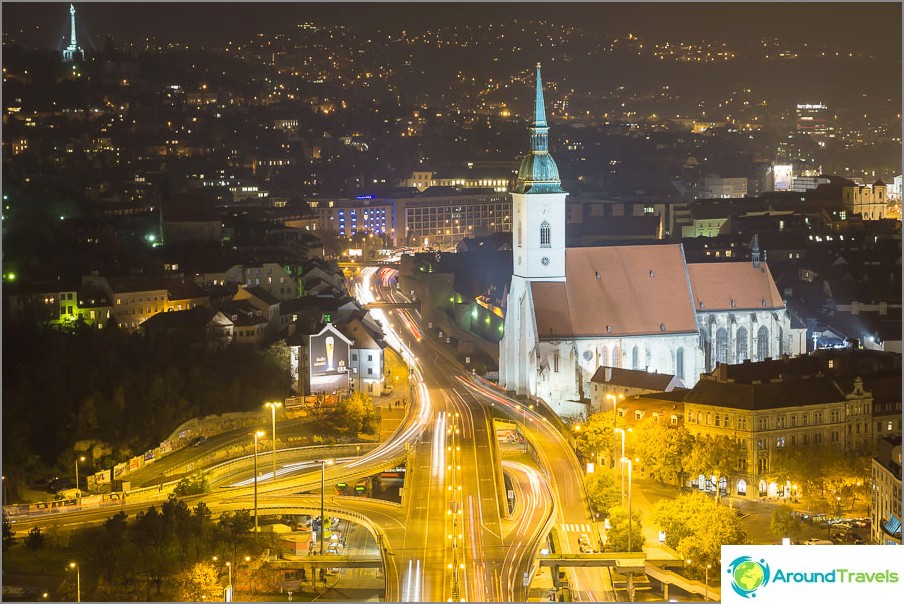 It was funny to see "our" trams on the streets,Exactly the same as if back in the past. But there are modern. By the way, transport is well developed, a network of trams, buses, and trolley buses entangles the city. I do not know how at rush hour, but in usual time I managed to get from the center to the sleeping area in 10-15 minutes.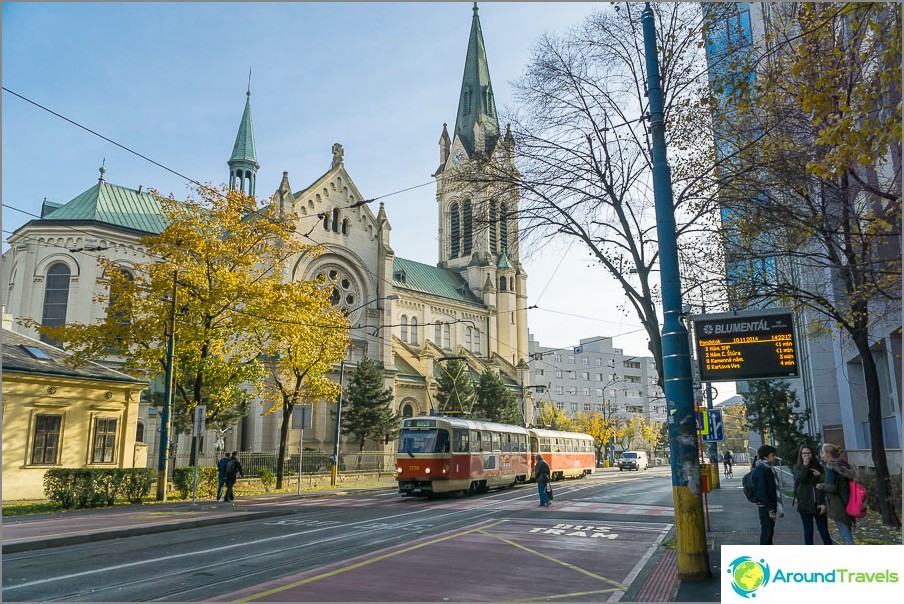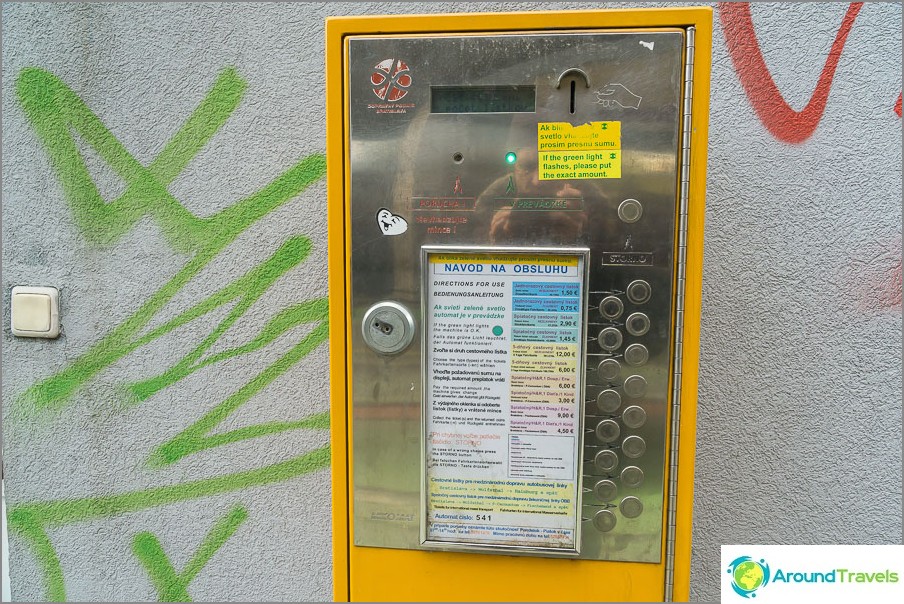 Prices seemed to me higher than in Warsaw. Most likely because of the euro area. But at first it is somehow easier to spend in euros, think of a ruble twenty, that is, you don't pay any attention to cents after comma. But if everything is recalculated in rubles, then it turns out in a supermarket that prices are similar to those in Moscow, but in cafes it is twice cheaper, it seemed to me, if not more. I can safely afford to drink coffee with cake without hesitation. Although in Moscow I just don't need it, I don't go to the city center.
Another striking thing that is sold everywherebaguettes and kebabs. The first is clear, but the kebabs apparently came here together with the Arab emigrants and established themselves. Baguettes can eat anything quite well (for 1.5-2.5 euros), but did not try the kebab.
Sleeping areas
Naturally, I could not ignore the sleepingareas visited Ruzhinov and Petrzhalka. Firstly, this is where it would supposedly be living, secondly, it's interesting how other people live. And the old city is beautiful everywhere, almost in any European country. So, also there, like in Russia, about
Houses panel, low, as a rule,architecture does not shine. But not so sad, as in Warsaw, due to the color: for example, the door to the entrance is orange, or the house itself with some kind of color inserts. Although Warsaw and Bratislava in terms of sleeping areas are similar and not similar at the same time, I do not even know how to describe, and whether it is worth comparing these cities.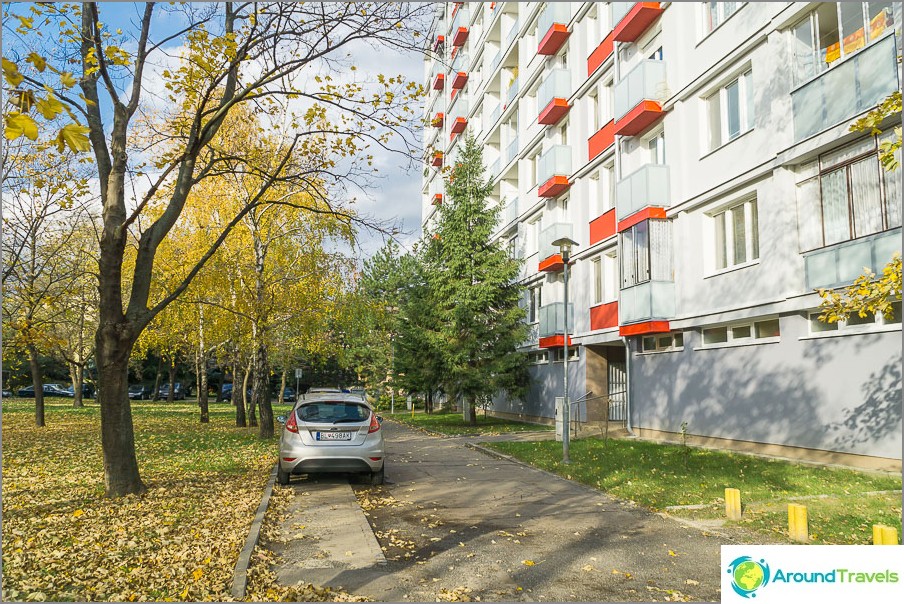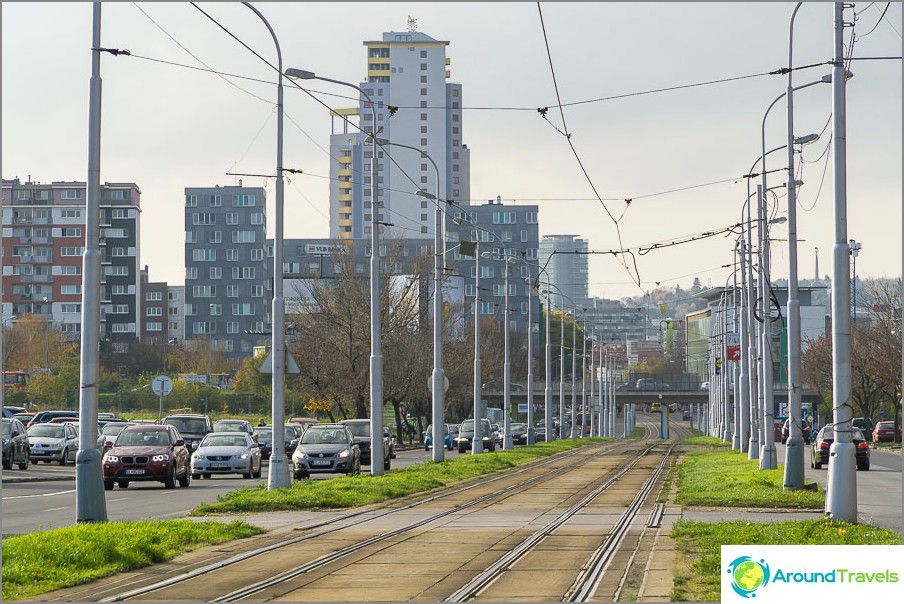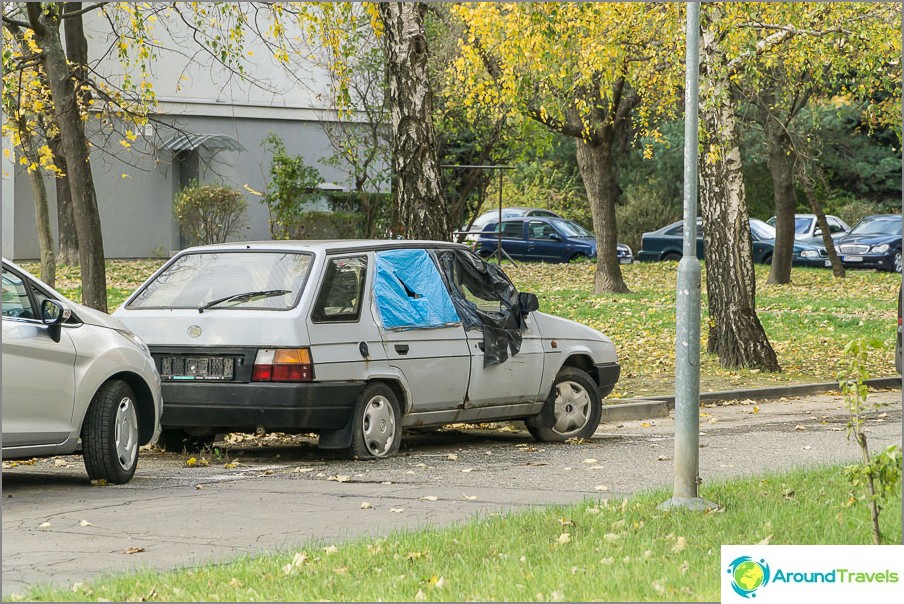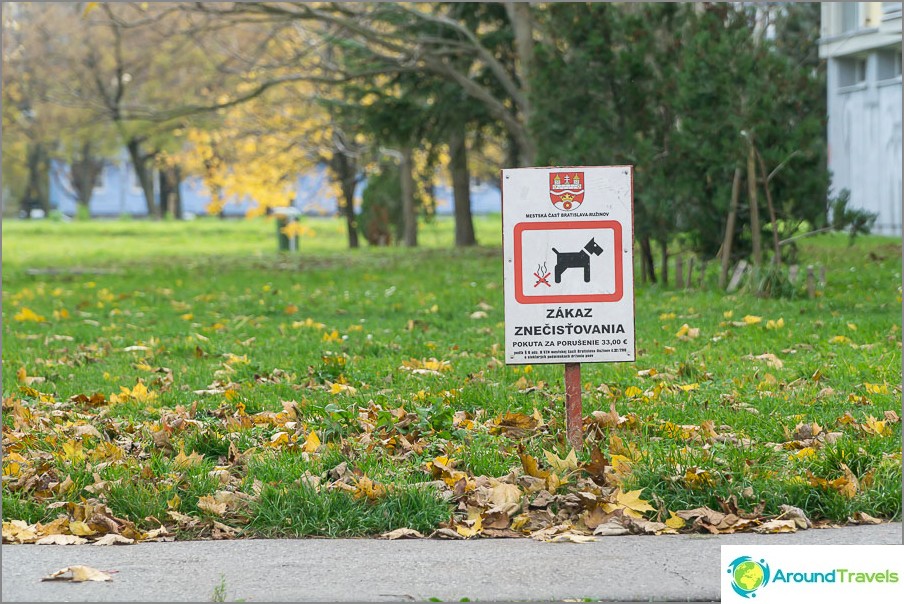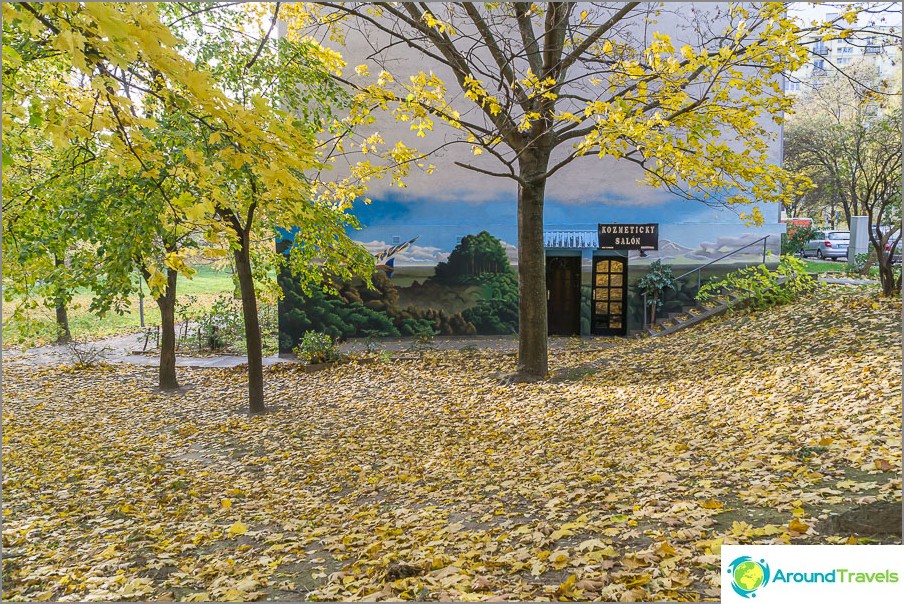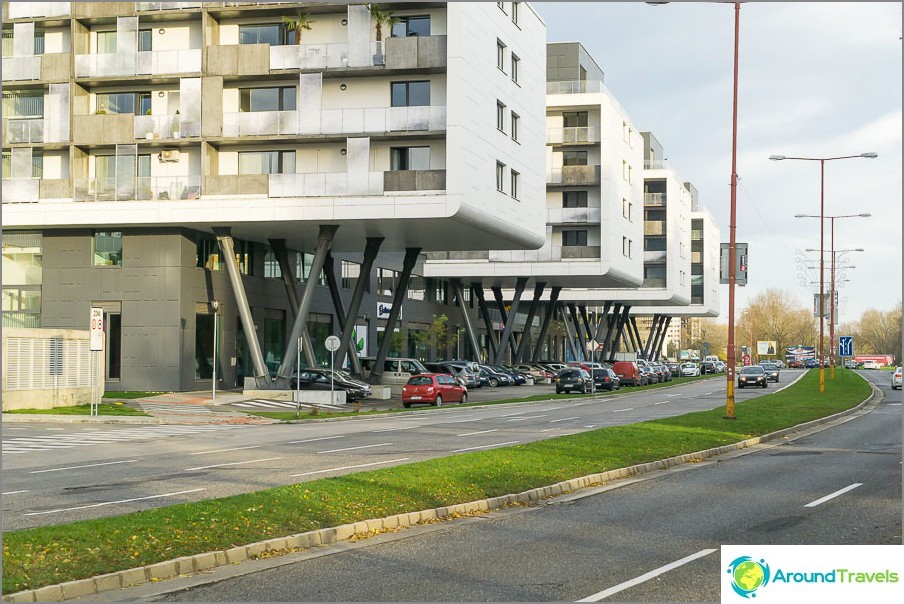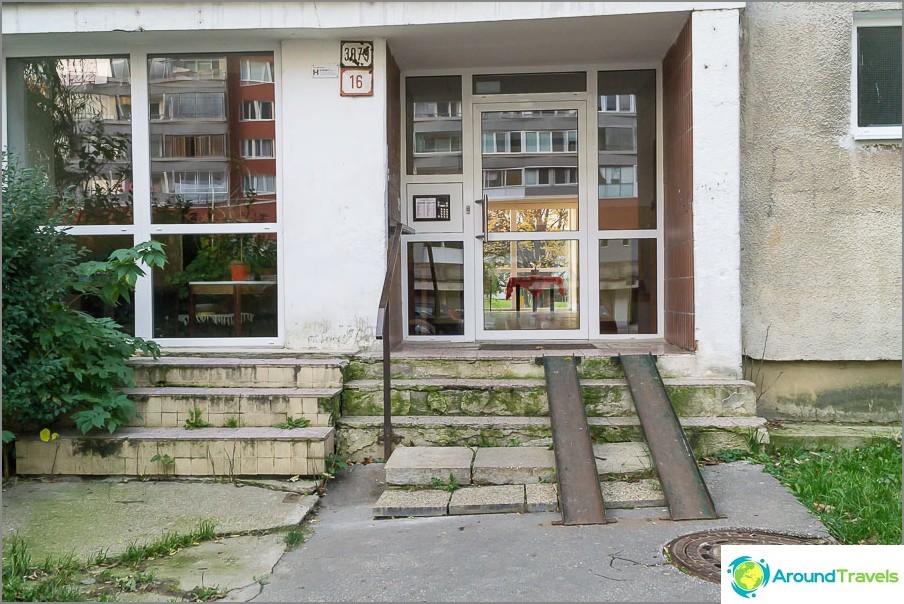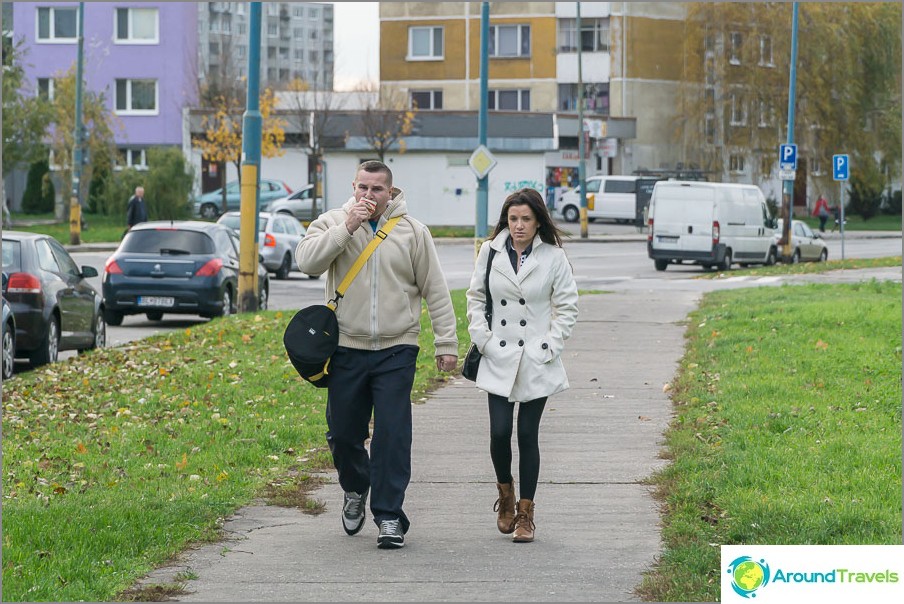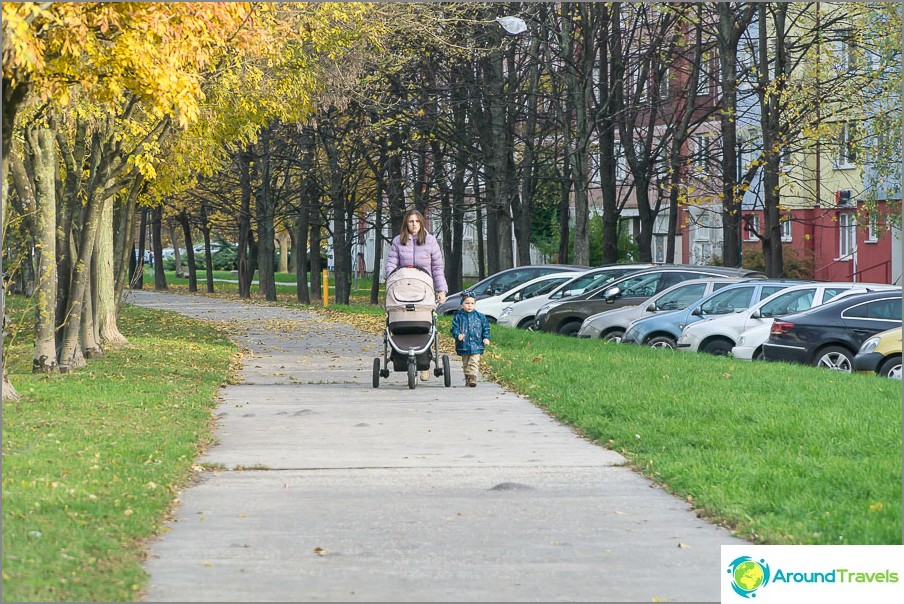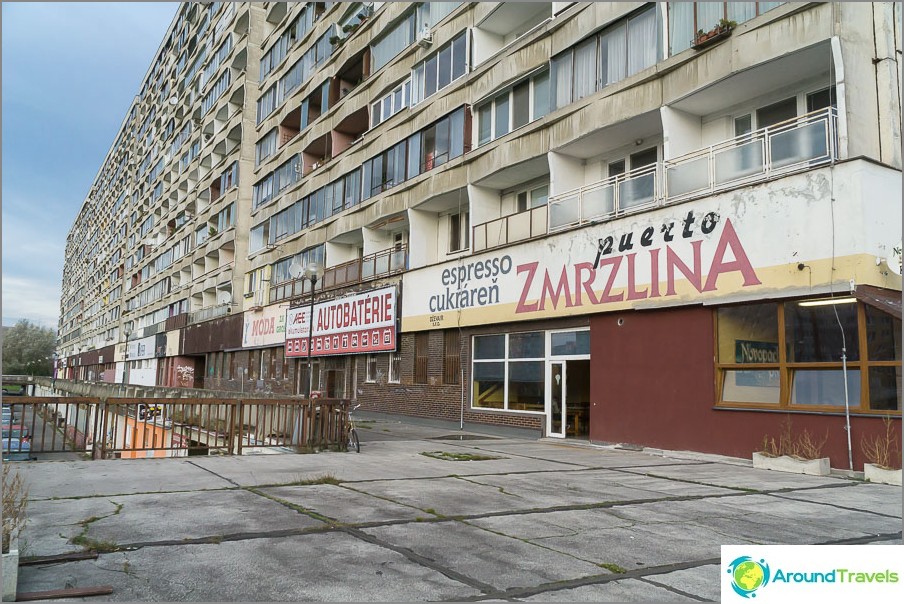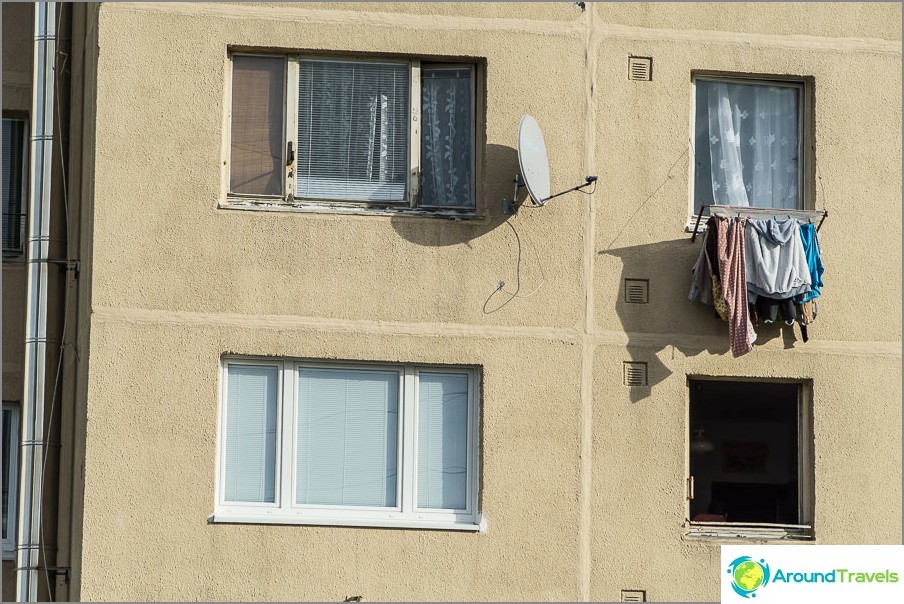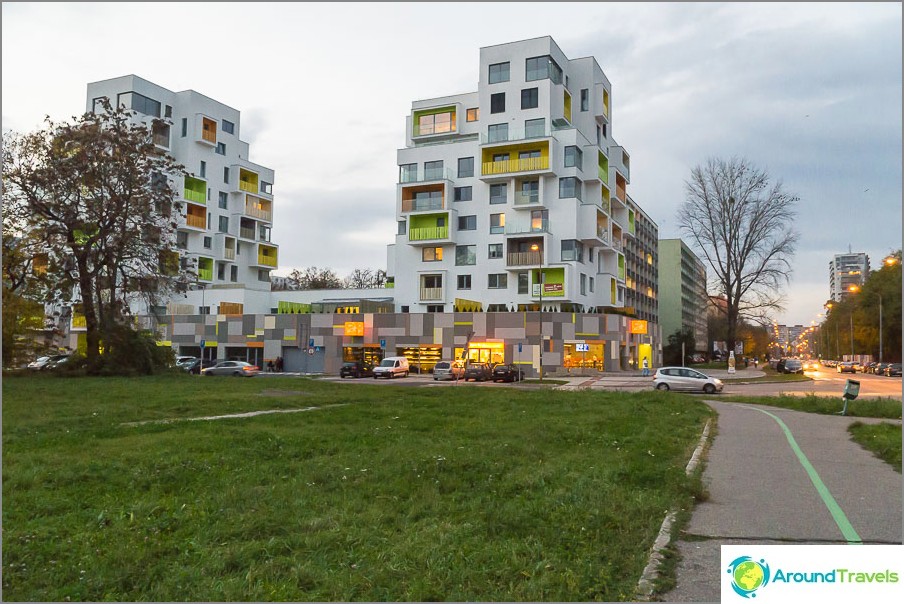 Very spacious in sleeping areas, as onceIt was a long time ago in Moscow before mass building (in my childhood). In addition to the large distances between the houses, there are no fences that enclose lawns. In Moscow, they are everywhere, but here I have not seen one. Well, and really a lot of empty lawns with grass, not always lawn.
The air feels pretty good. I was also told that you can drink water without any problems from the tap, which pleases. He walked through the park, where swans swim in the lake, cool. Greens, it seemed, in general, too short. It is not enough garbage, only in absolutely nooks some, like an industrial zone. Whether clean, or do not litter too much. In general, everything is in order with ecology. But the playgrounds are not so much. We have them in every yard, and here selectively and not so equipped.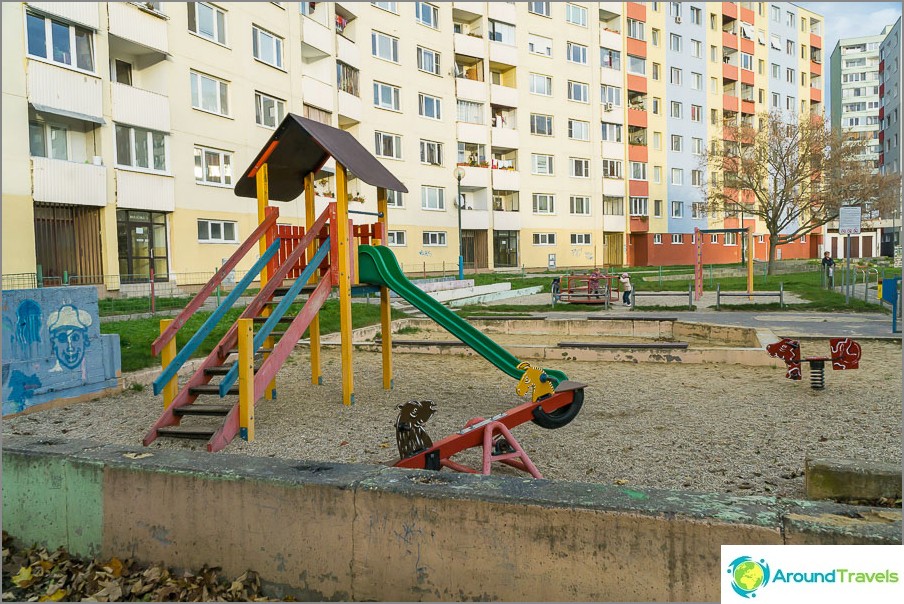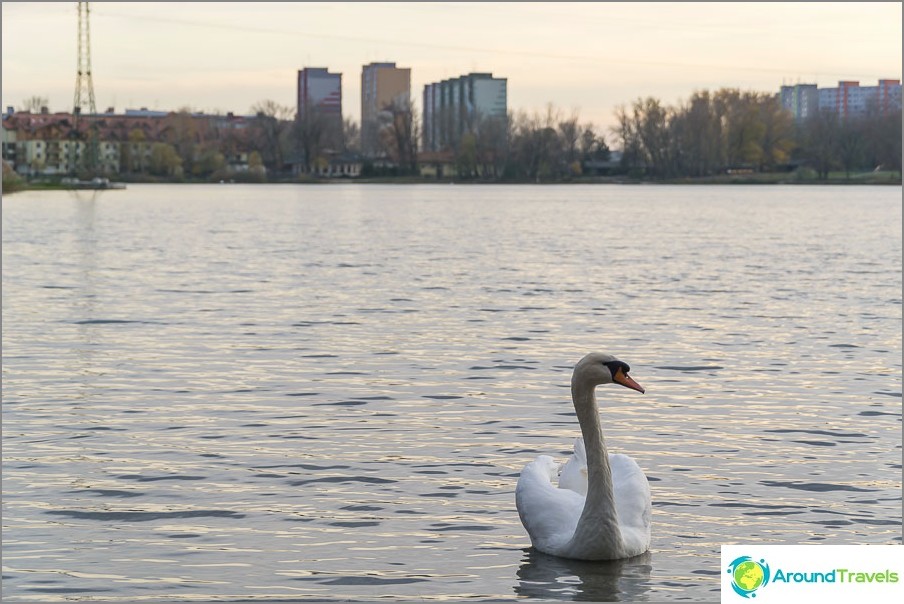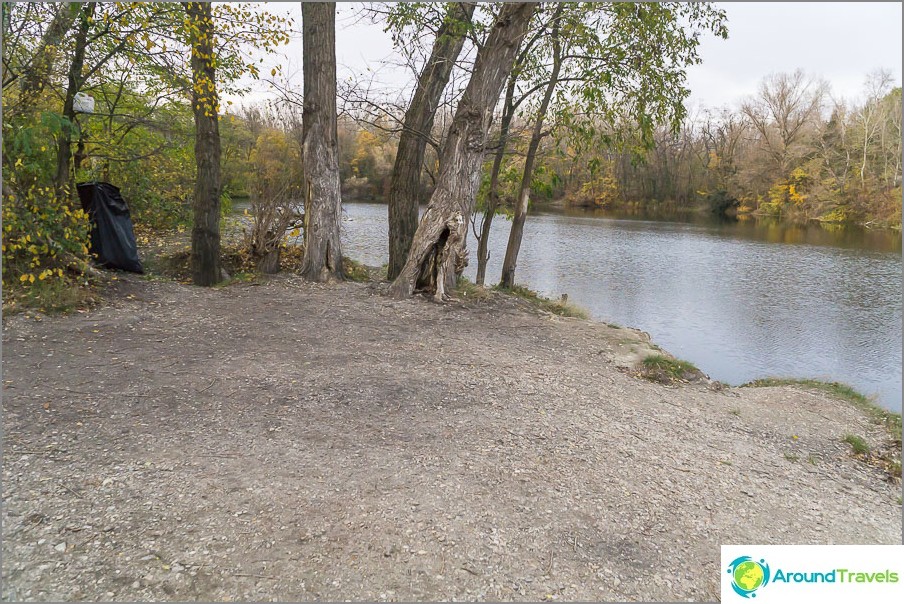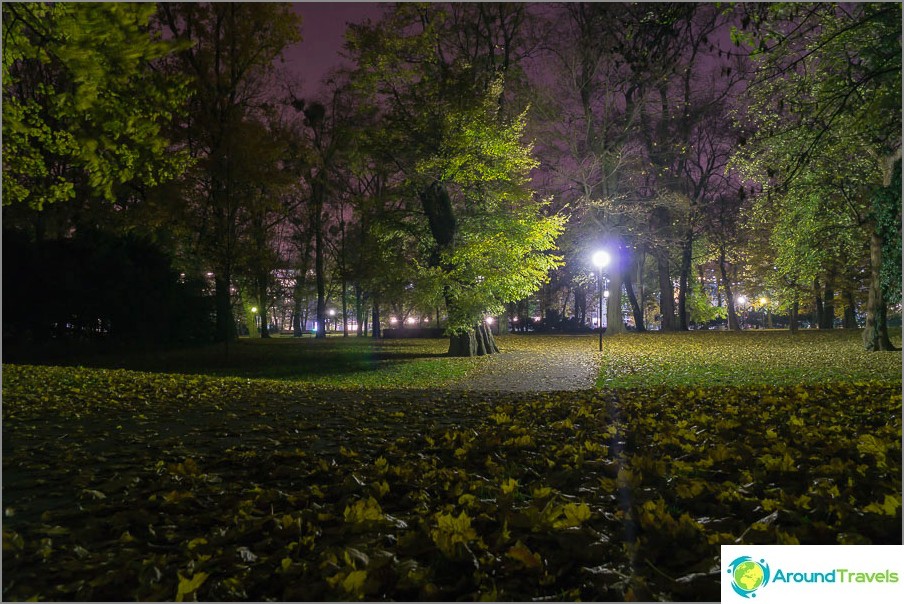 P.S. Ride happy, you can live in Bratislava! Near Vienna, Prague, Budapest, the mountains are low, in general, everything is not bad. It is better to stay in the old city, from there it will be just a stone's throw away.
Life hacking 1 - how to buy a good insurance

Choosing insurance is now unrealistically difficult, so to help all travelers, I compile a rating. To do this, I constantly monitor forums, study insurance contracts and use insurance by myself.

Life hacking 2 - how to find a hotel 20% cheaper

First, choose a hotel on Booking. They have a good offer base, but the prices are NOT the best! The same hotel can often be found 20% cheaper in other systems through the RoomGuru service.

Discount hotels