As promised, I write current Finstrip for autumnmonths of 2012. Maybe someone will move it to something. Since the time I spent on my blog has become much less with the birth of a new family member, I can't say that I have advanced a lot compared to 2011 (for comparison Finstrip 1. Finstrip 2), although it may not be connected with time at all. But I am glad that even under the condition that I began to work less, there is still a positive trend, so there is growth, and this is the most important thing.
Figures are given only for earnings on the blog. Website creation and other small earnings are not included here, otherwise I've even shot a video for a wedding here somehow. no side to the blog does not apply
However, this would not have changed the picture too much, considering that I had almost stopped doing anything other than blogging.
The content of the article
Finstrip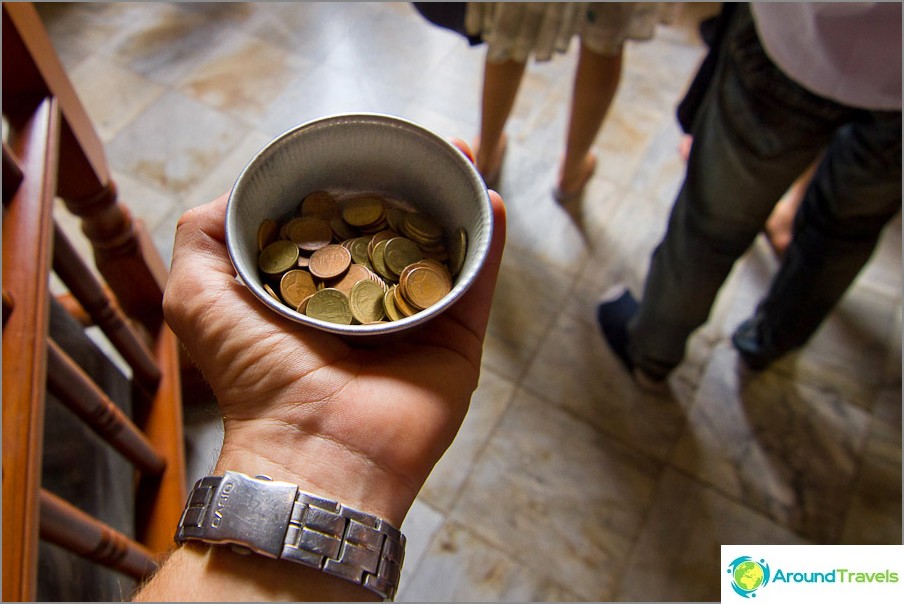 September 35350 rub
Attendance 2874 people / day
Profit-partner: 5740 rub
Google Adsense: 14970 rubles
Travelpayouts (Aviasales): 13400 rub
Daos line: 140 rub
Donate: 600 rub
Consultation: 500 rub
October 51550 rub
Visiting 3202 people / day
Profit-partner: 6050 rub
Google Adsense: 17,100 rubles
Travelpayouts (Aviasales): 23,400 rub
Daos line: 2000 rub
Donate: 1000 rub
Advertising articles: 2000 rub
November 42620 rub
Attendance 3568 people / day
Profit-partner: 6550 rub
Google Adsense: 19702 rub
Travelpayouts (Aviasales): 14870 rub
Daos line: 1500 rub
Refusal to sell links
As you can see, I refused to sell guards onall exchanges (Gogetlinks.net, Blogun.ru, Rotapost.ru), selling articles through Miralinks.ru, affiliate programs. Now income is related only to the context and sale of air tickets.
I never liked the guards becauseThey look silly at the end of the post, and the earnings from them are not that big, and they take time. Well, it seems to me that the search engines also somehow do not perceive them, although maybe I am mistaken. I would be happy now to remove all the guards from the stock exchanges with money back to advertisers, but there is no such possibility on the exchanges yet. Yes, and probably, if I posted only topical guards, then everything would be much better, but something very seldom was offered.
I also sold links to Sape this year.ru. By experience, the earnings were higher than through Trustlink.ru, but also not very significant, several thousand a month. Now almost all links have been removed, as I fear any search engine sanctions, and it's not worth it for this site.
Affiliate Travelpayouts (Aviasales)
I know that many, even with significanttraffic, affiliate Aviasales.ru not go. I am not an analyst, and I do not know what exactly this is connected with. My only suggestion is that it's not enough just traffic, you just need a target for the tickets, as well as user confidence in your site. In other words, this is not the affiliate program that you can just put on the site and the money will flow by itself, you need to work with it. Well, on blogs (it is about blogs) that do not post their content (rewriting, copyright), it seems to me that it will not work either.
In the fall I had a surge in sales, but in December andJanuary all fell several times. And so far I still have not understood the patterns, you never know how much this month will be, then a lot, then quite a bit, the spread is large.
Pleases me in this affiliate that I myselfI use this service, that is, I do not entertain anything. While I was in Thailand for two months, I monitored tickets through them. Yes, of course, looked at other sites, but this was always the first in the list.
Partner Liberty (Keith Finance)
Although this form is already half a year, but the conclusionsdo early. Judging by the reports, only from the middle of autumn sales of the policies went and it runs up, something about 2000 rubles a month. I have not recorded this amount in the report, since I have not withdrawn it yet even once. Everything is difficult there, you need to go to the center of Moscow, get cash in cash, or issue a plastic card with them, for which you also need to go. Because of this, as well as due to the fact that you still need to draw up a contract and send it by mail, provide a bunch of documents, then this affiliate program cannot be called an affiliate program in the classic sense. It may well be that I will give up on her too, although the insurance itself is normal and not expensive.
Taoist line
Sluggish earnings, then 100 rubles, then 2000 rubles. Moreover, if you look at the statistics for the whole year, then large sums are rare, therefore, the line has so far been removed from the site, but it can be returned in some other place. I want to gather strength, make a small redesign ...
Hosting partner
For almost a year now I've been on the new Beget hosting.ru and while everyone is happy. Anyone who made sites recommended the same hosting, so there, too, came up with a small amount. Most likely, it will not be withdrawn, and I will simply transfer it to my account as payment for hosting services. There, too, you need to draw up a contract and send it by regular mail, there is no simple withdrawal of funds.
findings
For me, for a travel blog it turns outnot bad at all. Considering that you can, after all, do something else besides this, for example, to provide services that are directly or indirectly related to the blog theme (and advertise this activity on it). And, of course, for those who have time, you can do completely non-thematic things - to create custom websites, knit socks for sale, start a cow, and so on. True, I had no time at all for the first two years, I was sitting, day and night, and now there is almost no. So these lines are more relevant to those who have everything done quickly and everything is in order with time management.
P.S. So go ahead and do it all! Have questions?
Life hacking 1 - how to buy a good insurance

Choosing insurance is now unrealistically difficult, so to help all travelers, I compile a rating. To do this, I constantly monitor forums, study insurance contracts and use insurance by myself.

Life hacking 2 - how to find a hotel 20% cheaper

First, choose a hotel on Booking. They have a good offer base, but the prices are NOT the best! The same hotel can often be found 20% cheaper in other systems through the RoomGuru service.

Discount hotels