Macau really surprised, although it was assumed thatthis is not at all an interesting "under-country", where there is nothing to look at especially, especially after Hong Kong. In fact, it turned out differently, although I stayed in Macau for only a few hours. Of course, it is impossible to draw any more meaningful conclusions after a cursory visit, but at least I wanted to come back here for a couple more days.
Macau is a former Portuguese colony (1999 onlyceased to be) and at the same time Asian Las Vegas, where crowds of people come to play in various casinos. Since my gambling houses do not cling in any way, I just walked around the city. Macau consists of 3 parts - Macau itself (Macau) on the mainland and the Taipa and Coloan Islands, the first of which is an international airport.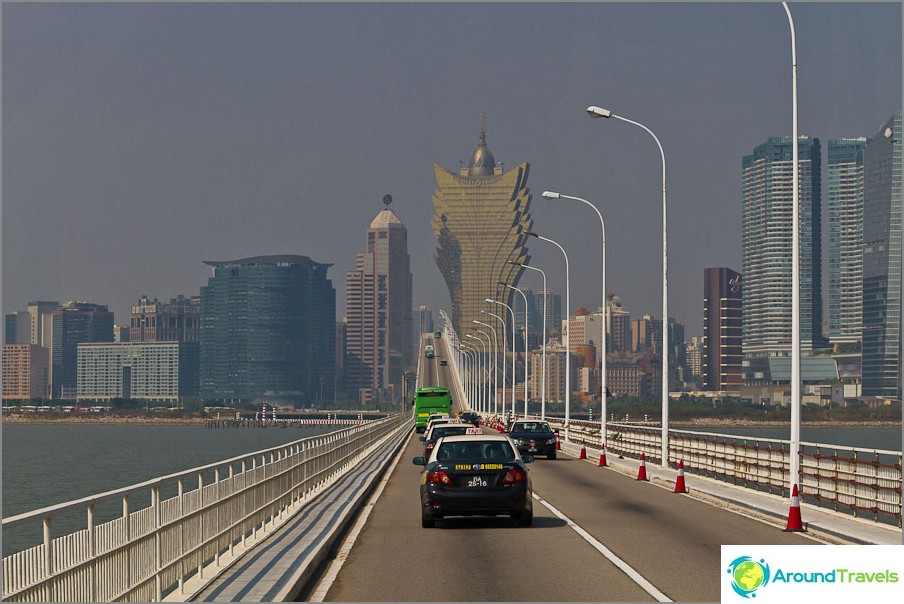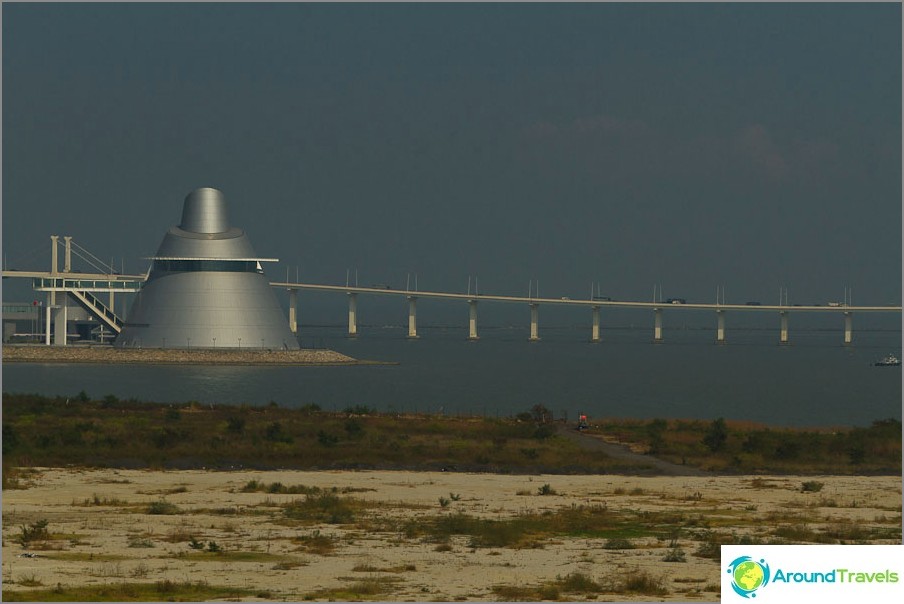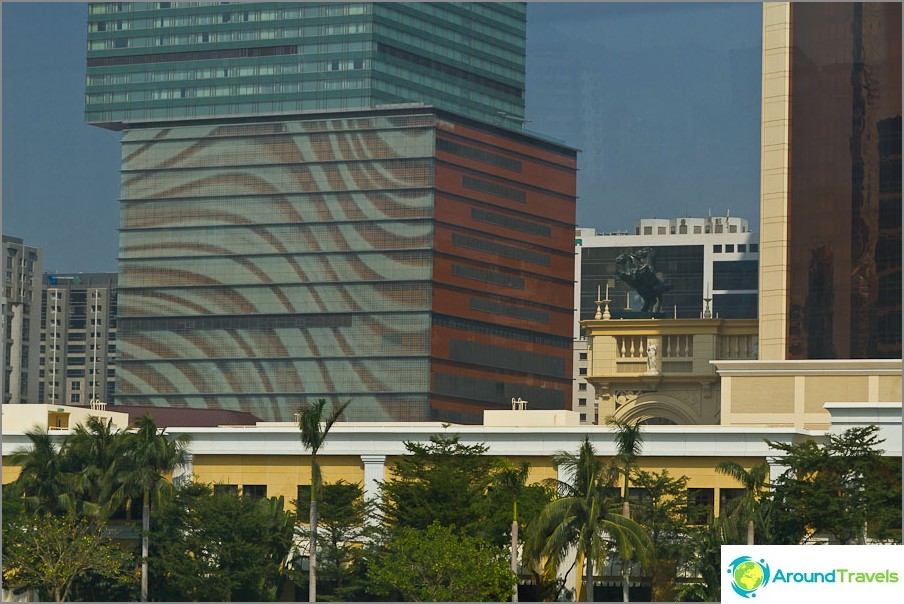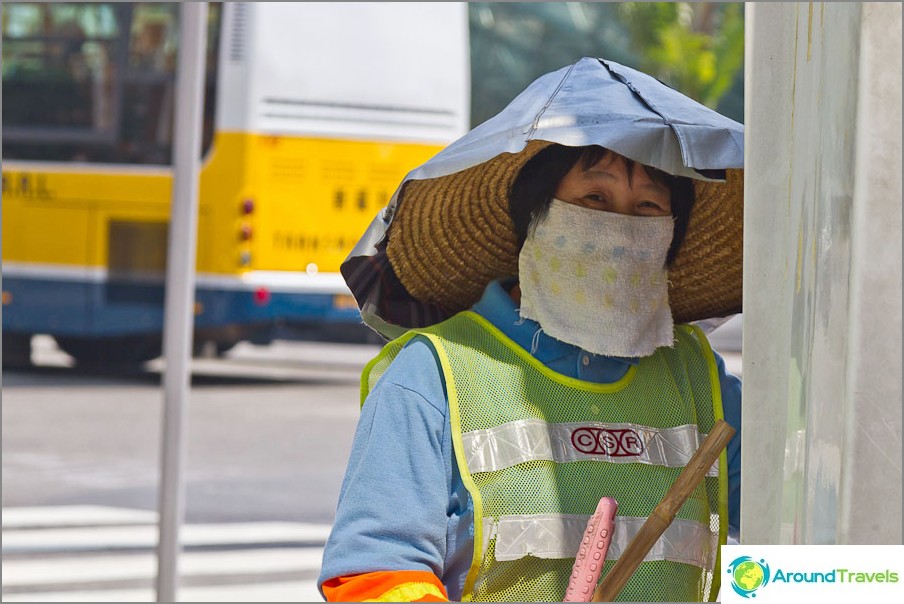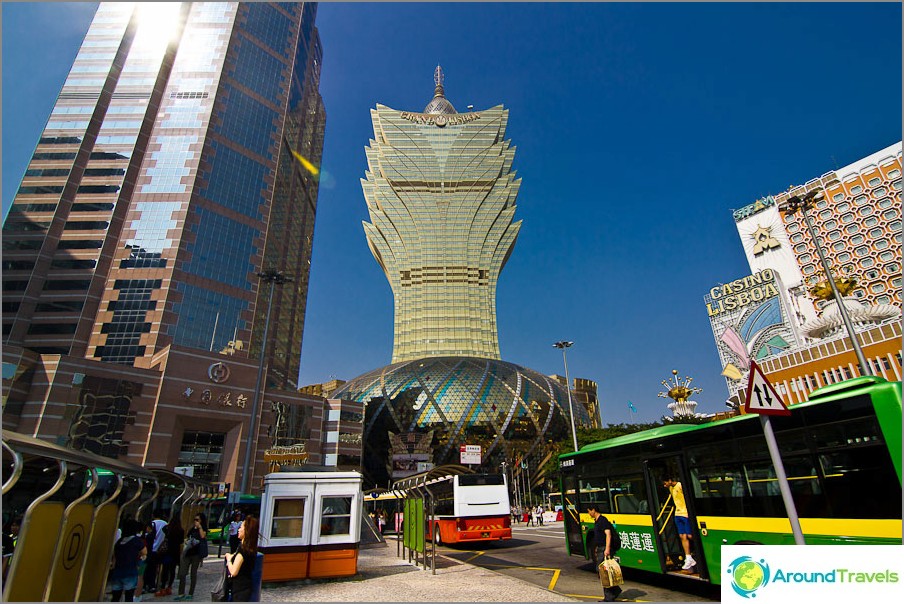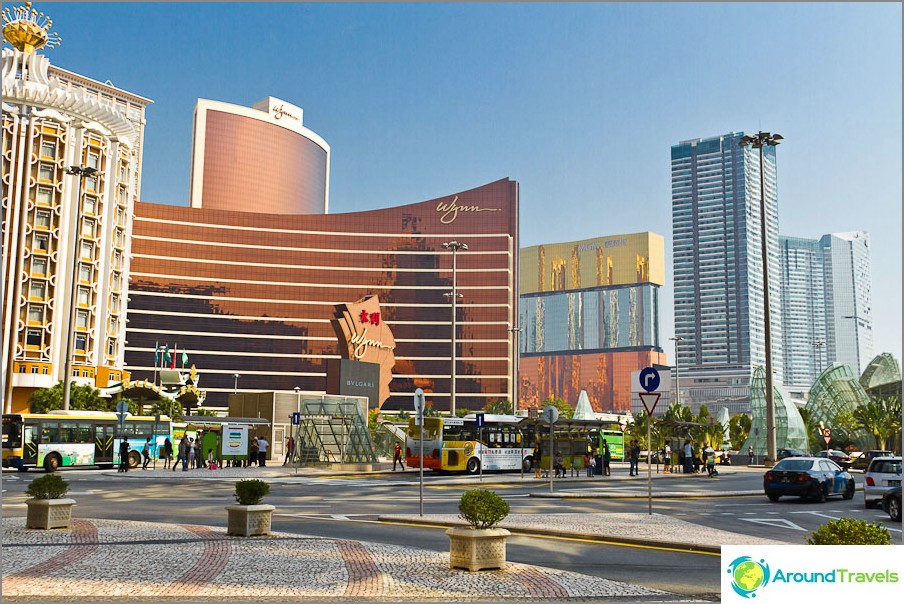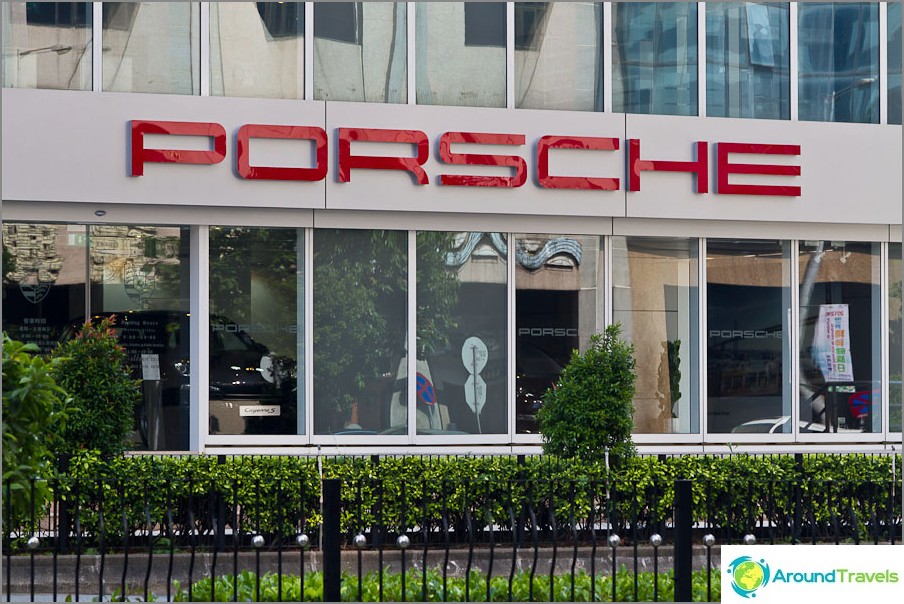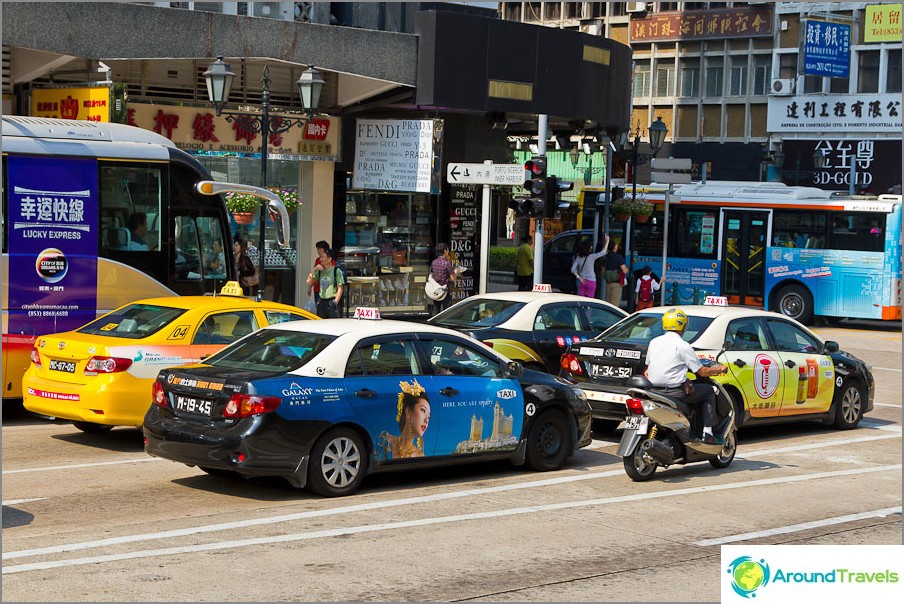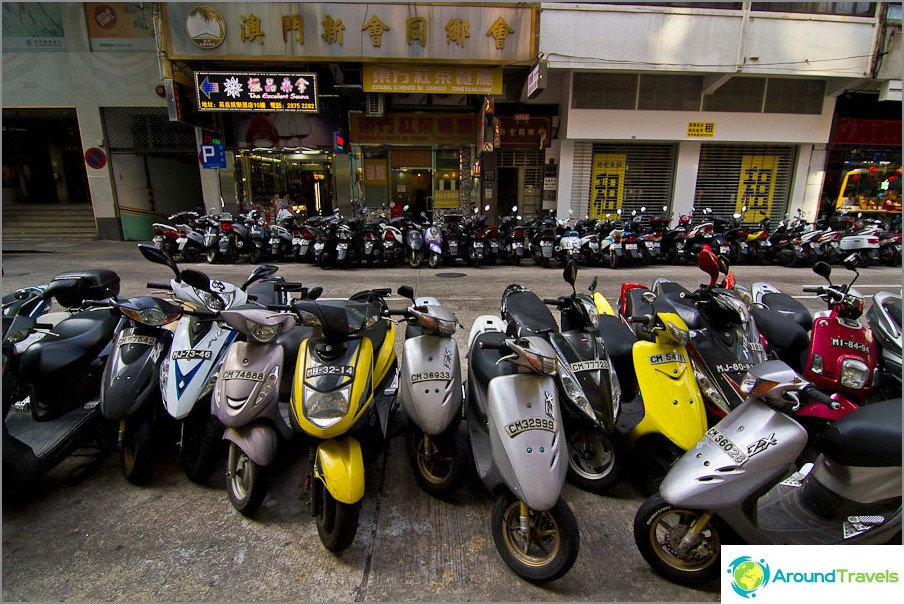 During the walk, I created absolutelydifferent sensations: looking at the cobbled narrow streets and colonial architecture, it seemed as though I was brought to southern Europe, but as soon as I looked at the mirrored skyscrapers and noticed an inscription in Chinese, everything began to resemble Hong Kong. Macau turned out to be a rather interesting mix of Asia and Europe, such that you occasionally get lost, not quite understanding where you really are. Perhaps that's why there's some kind of special atmosphere here that I'm not even able to describe in words, here it's somehow especially nicely located.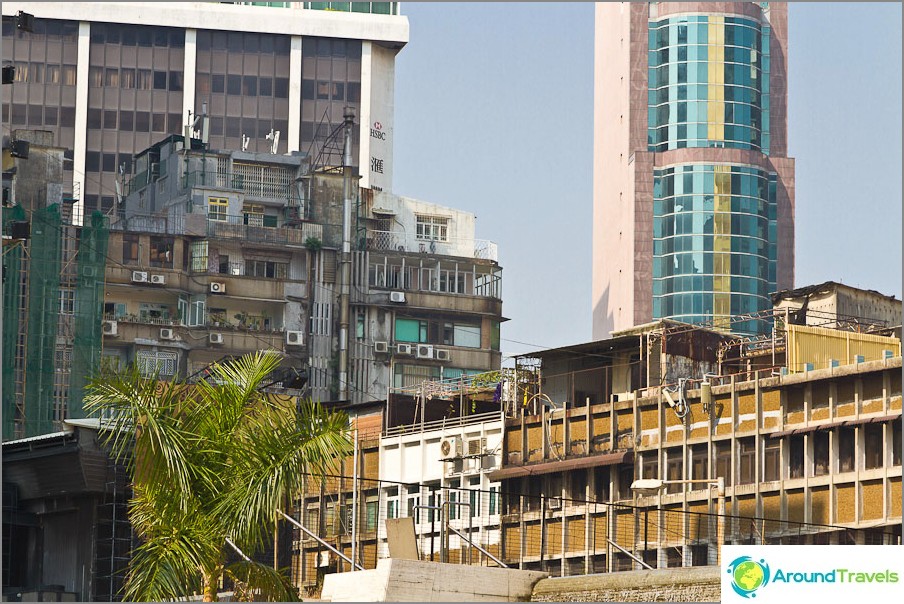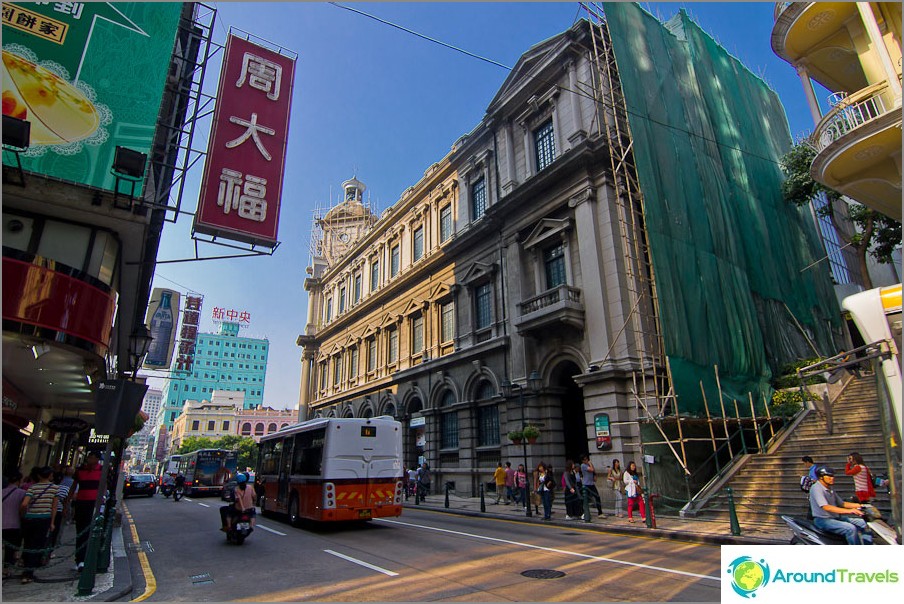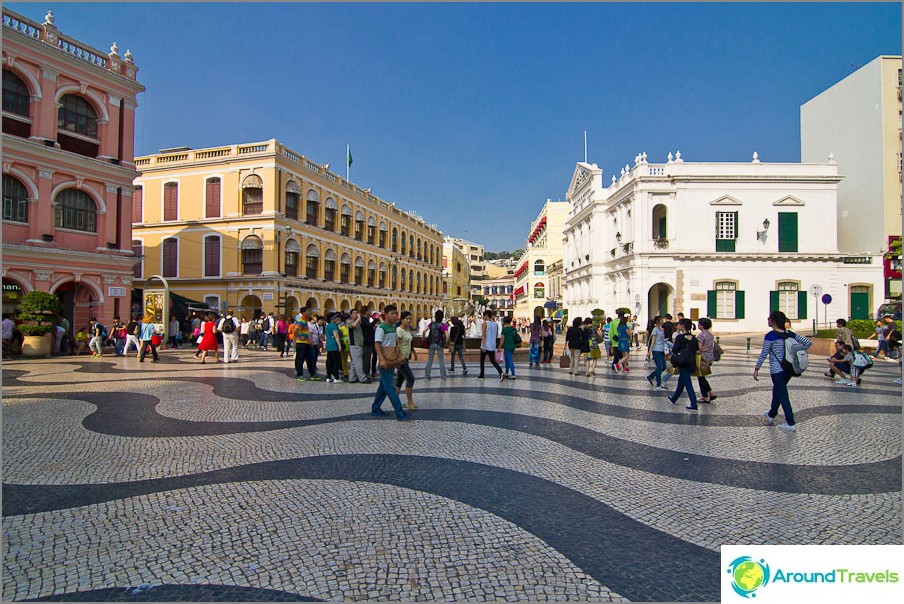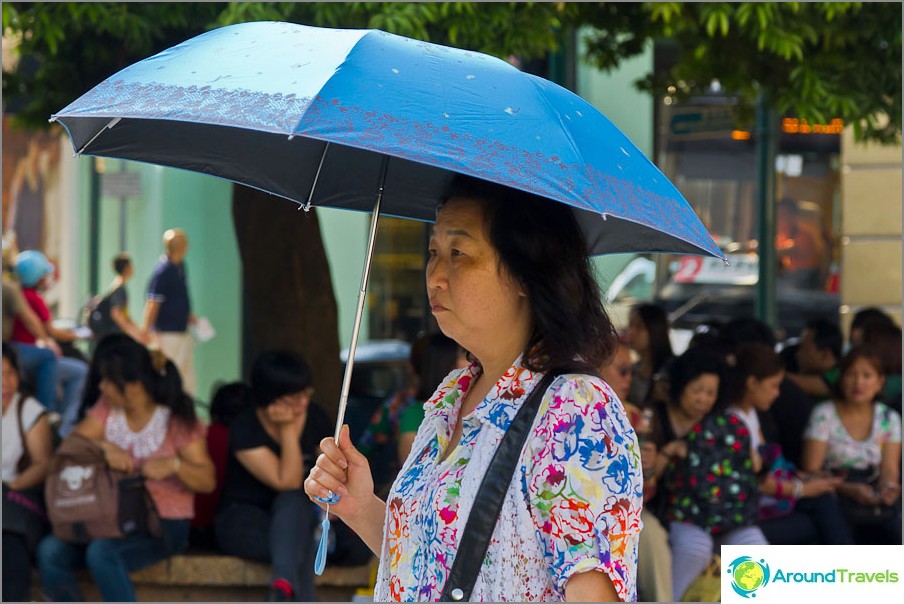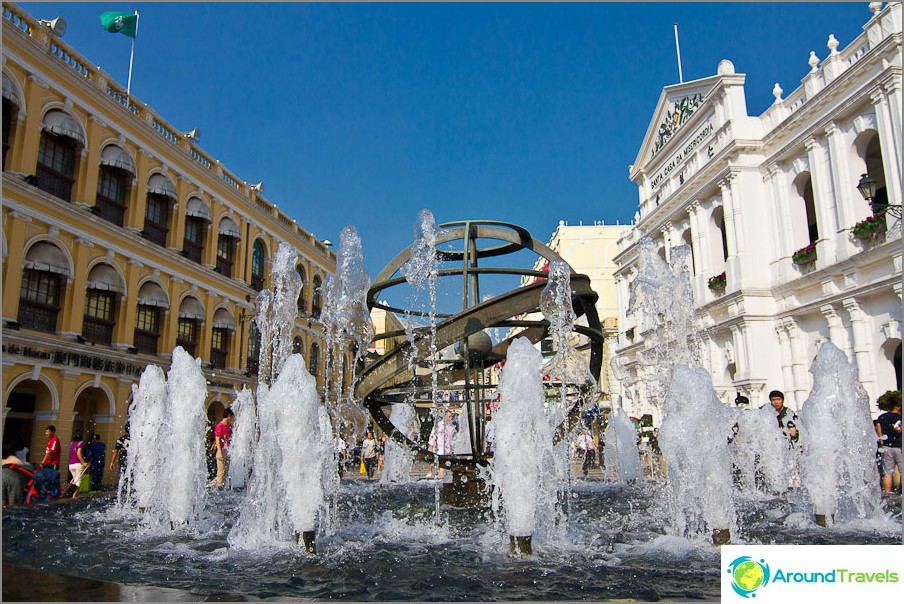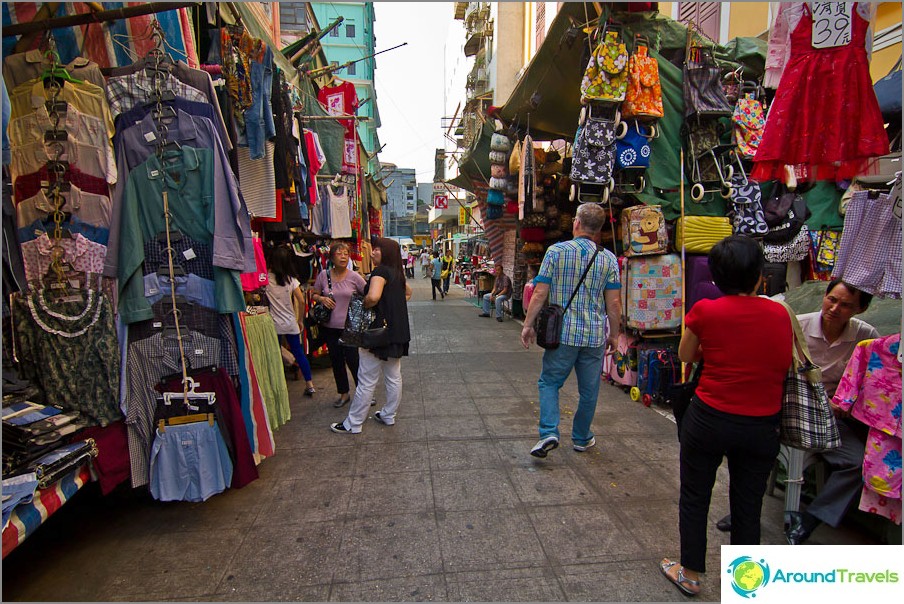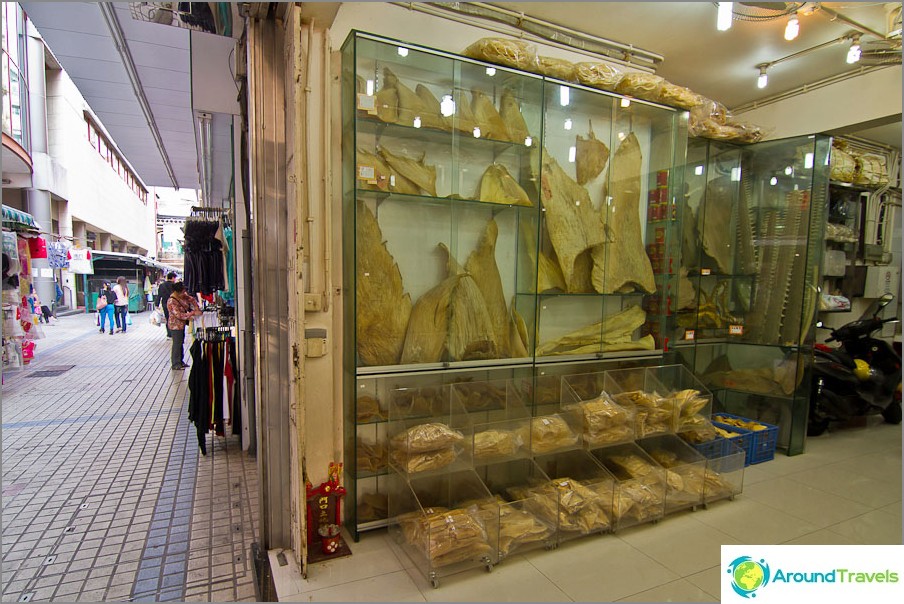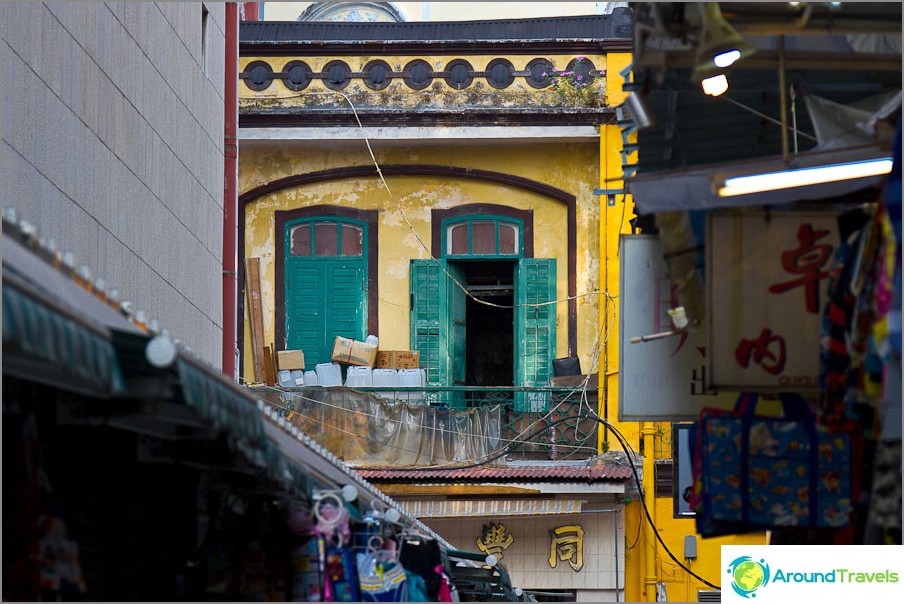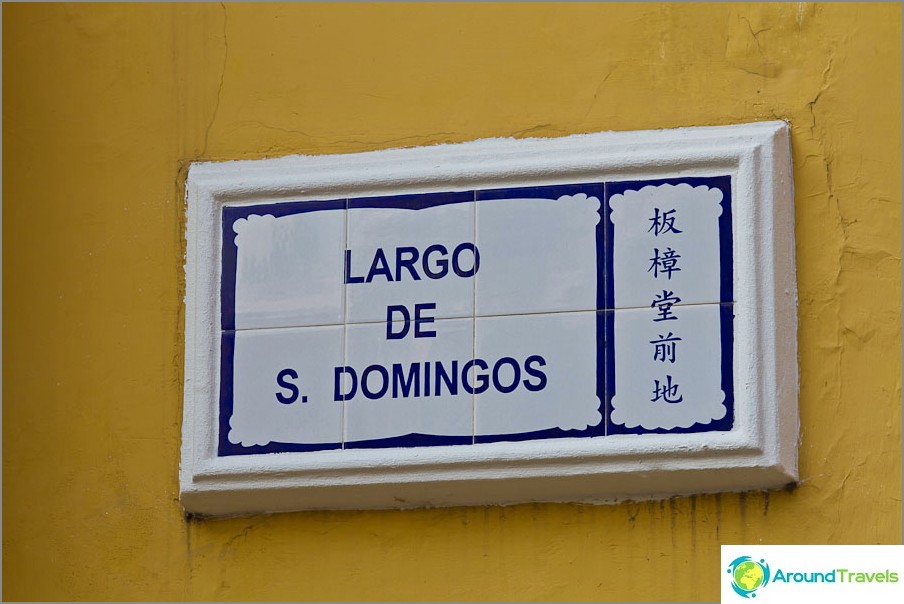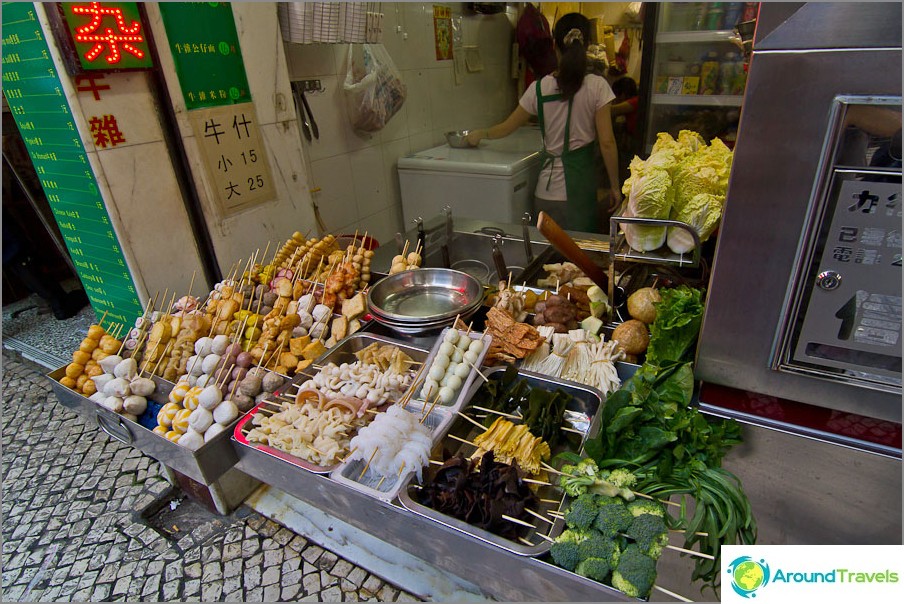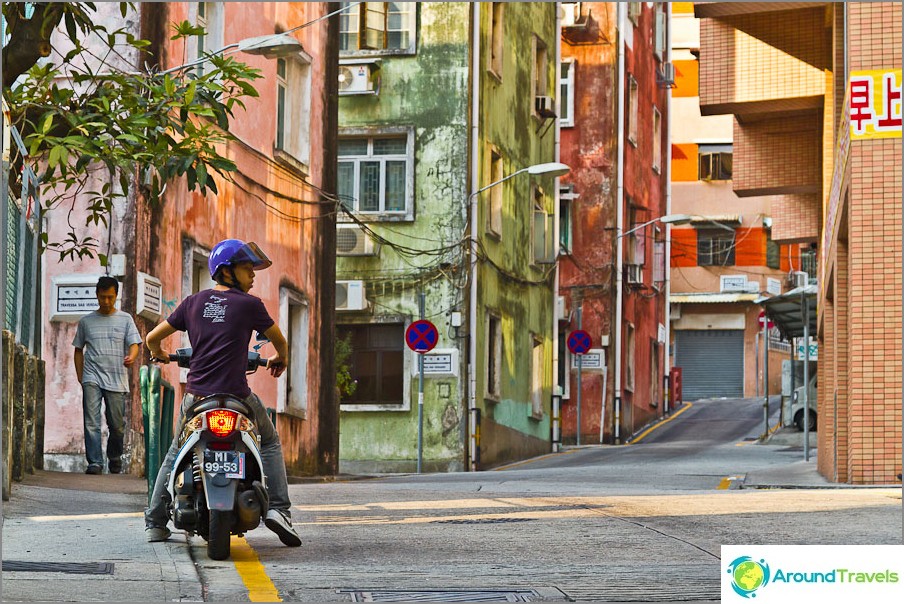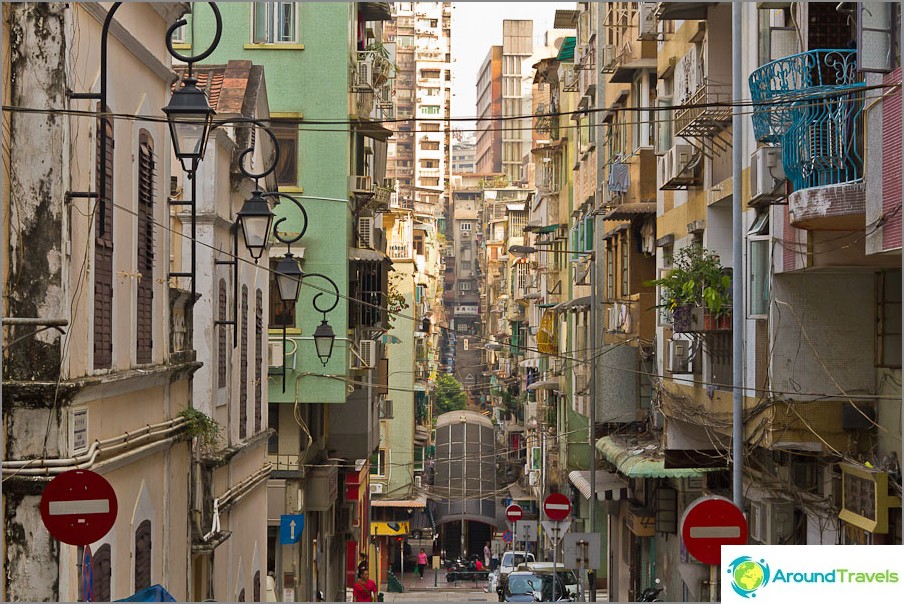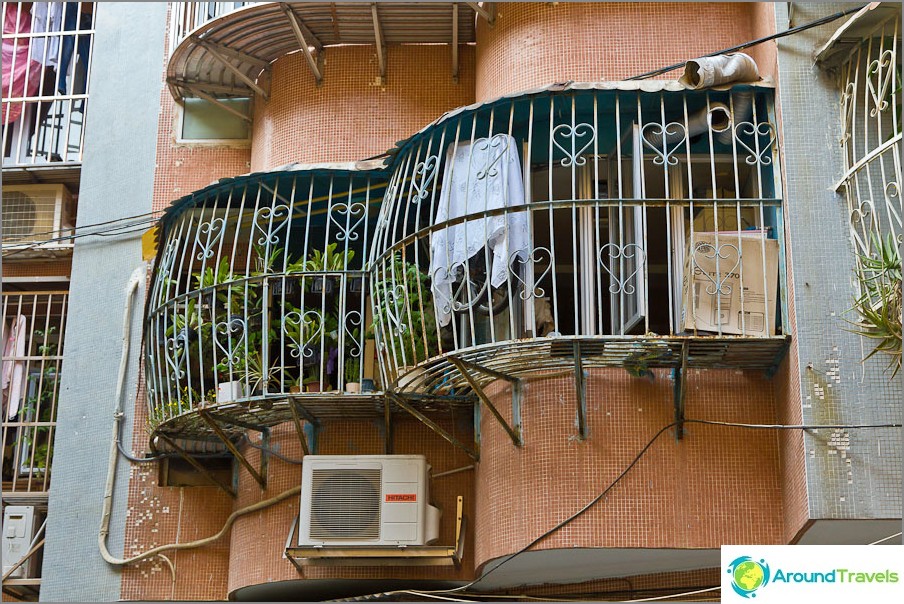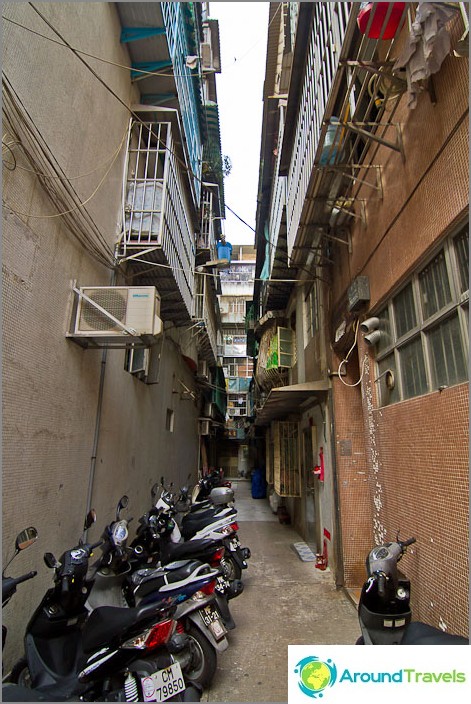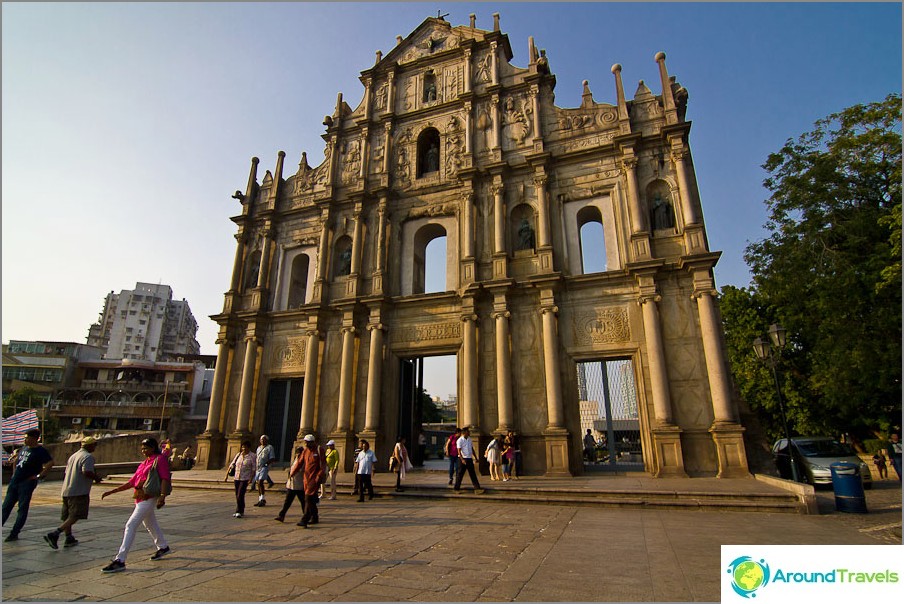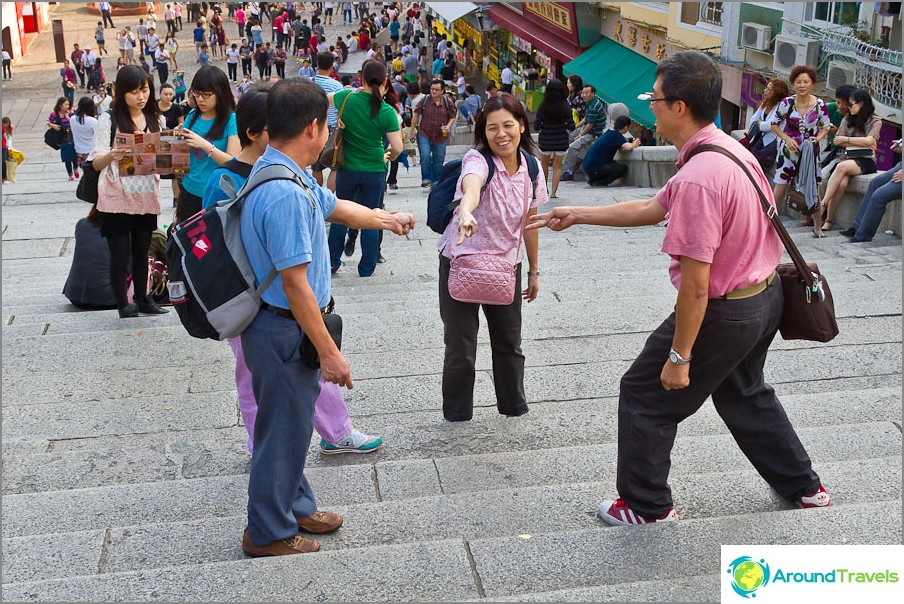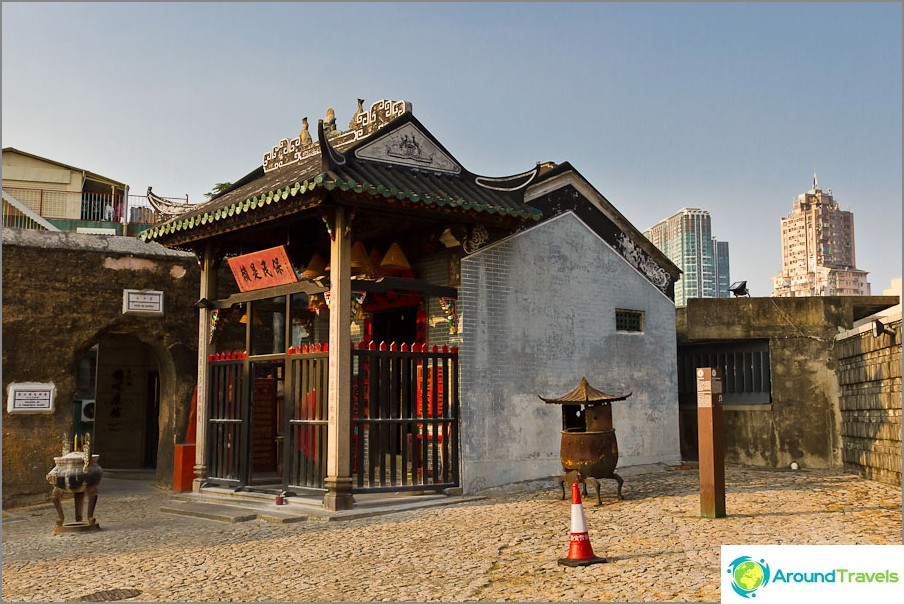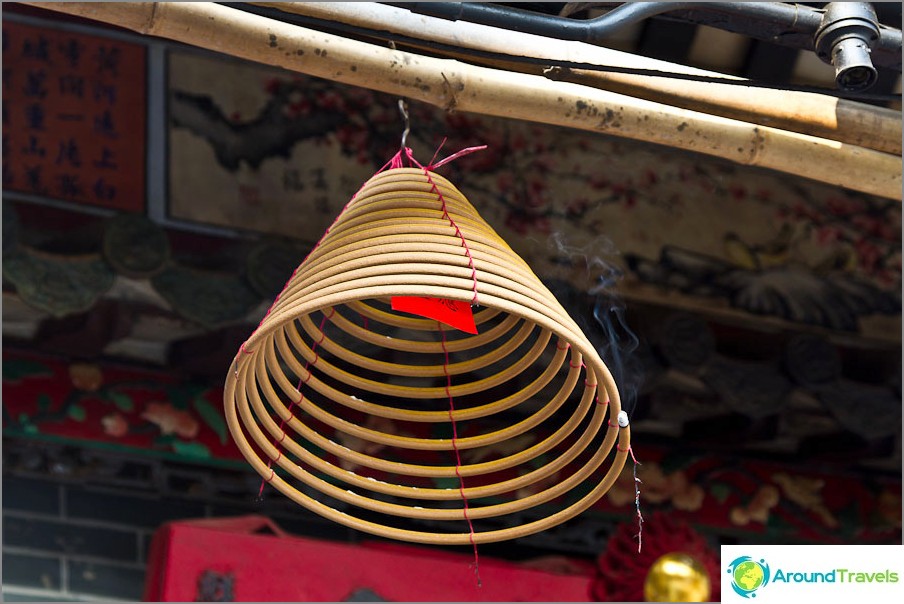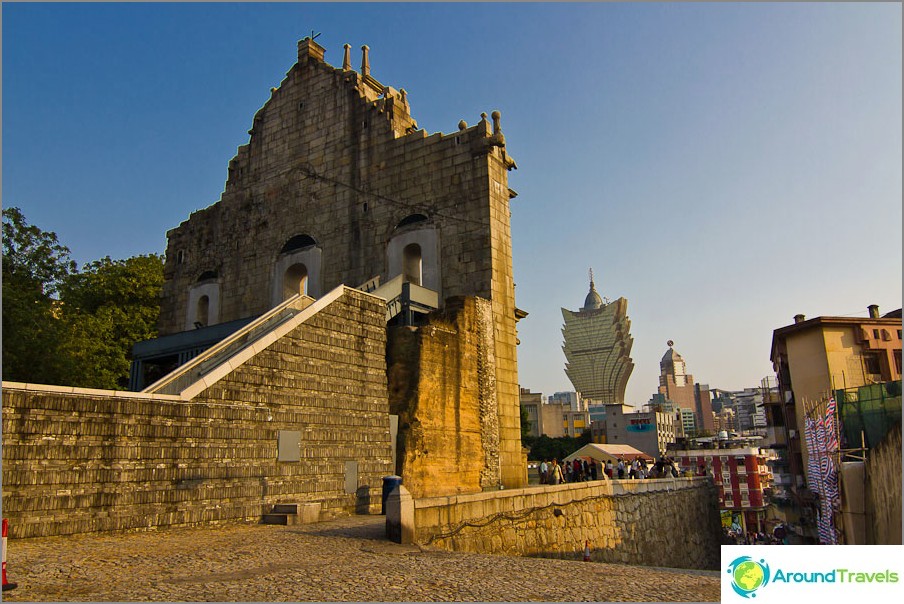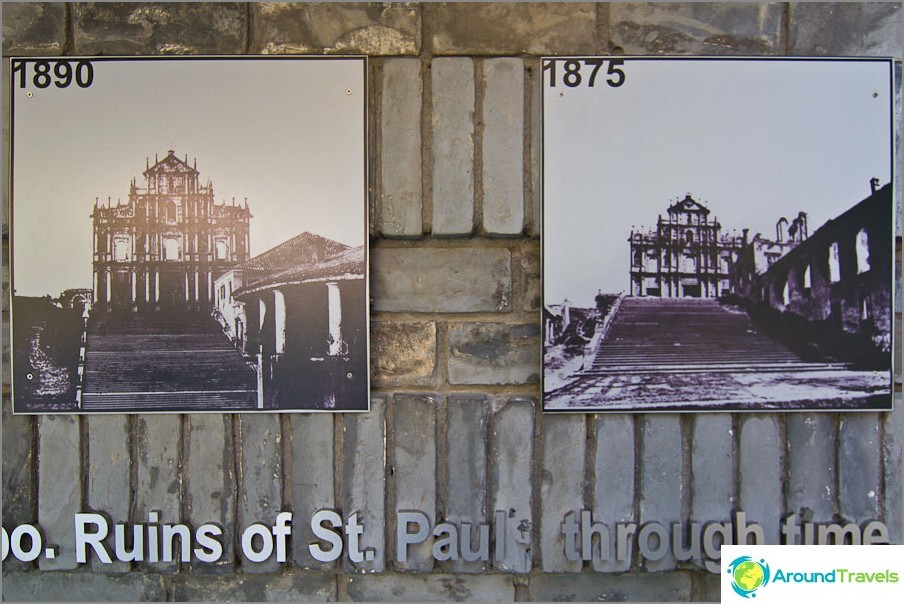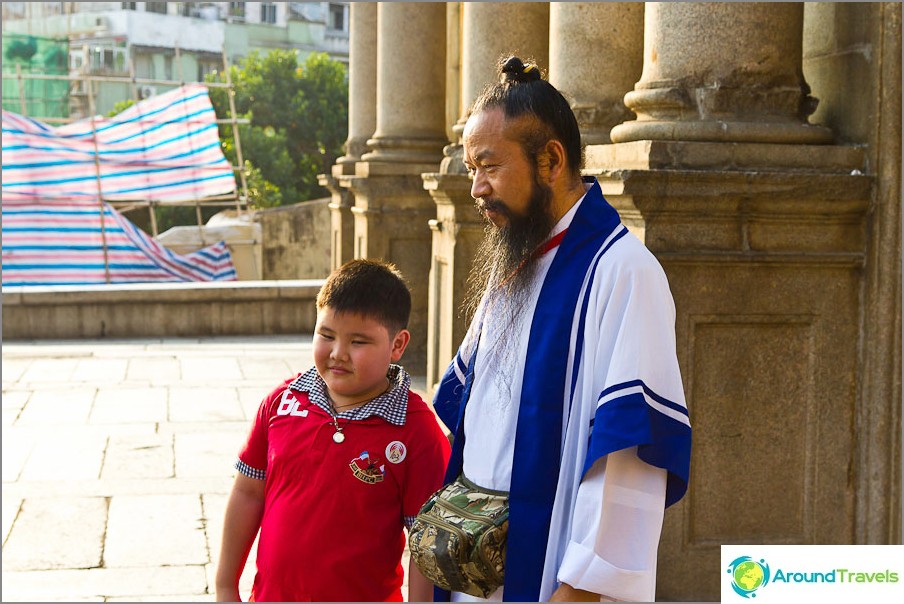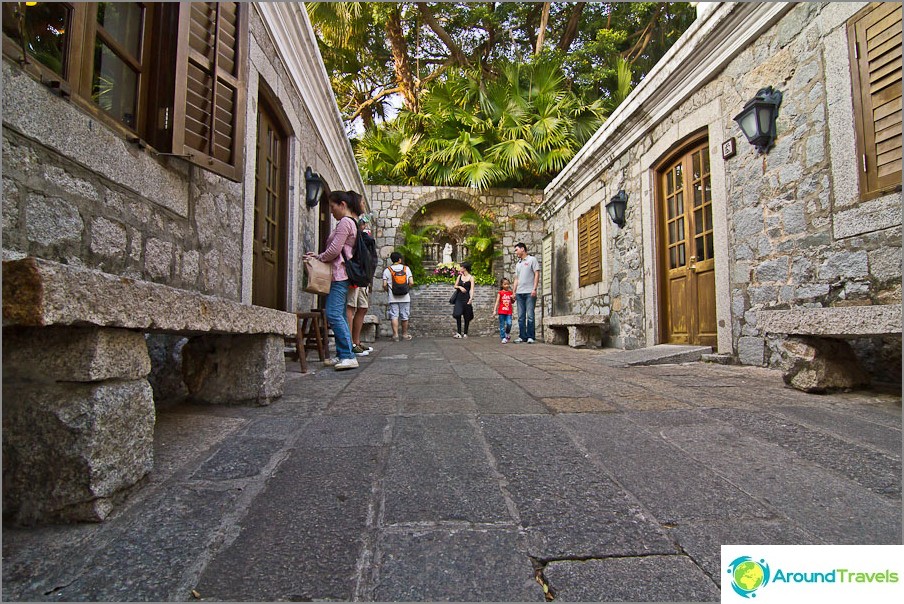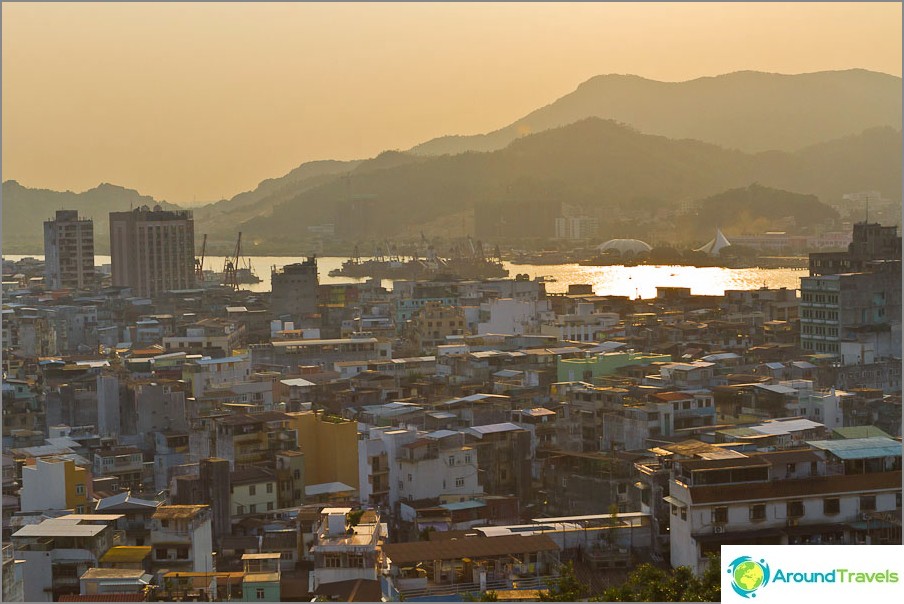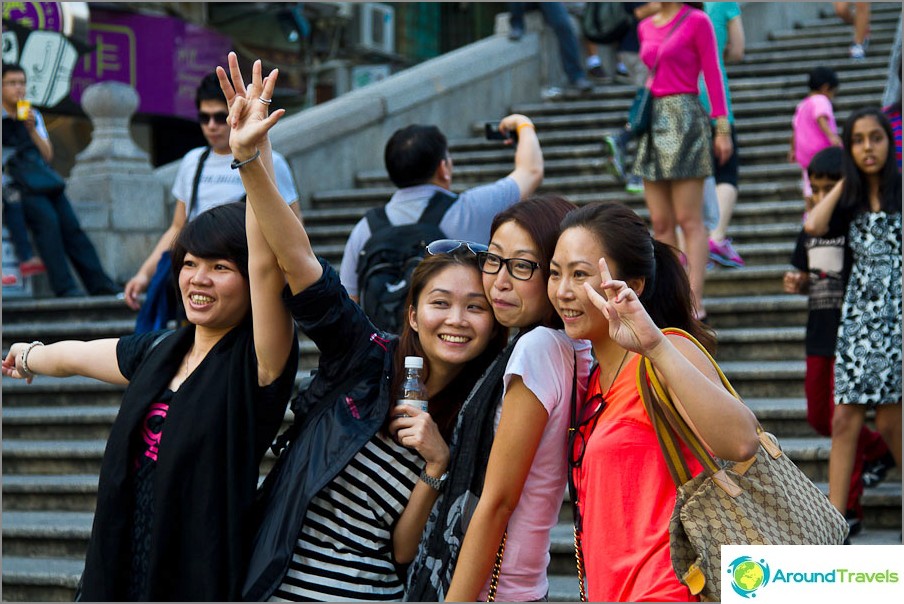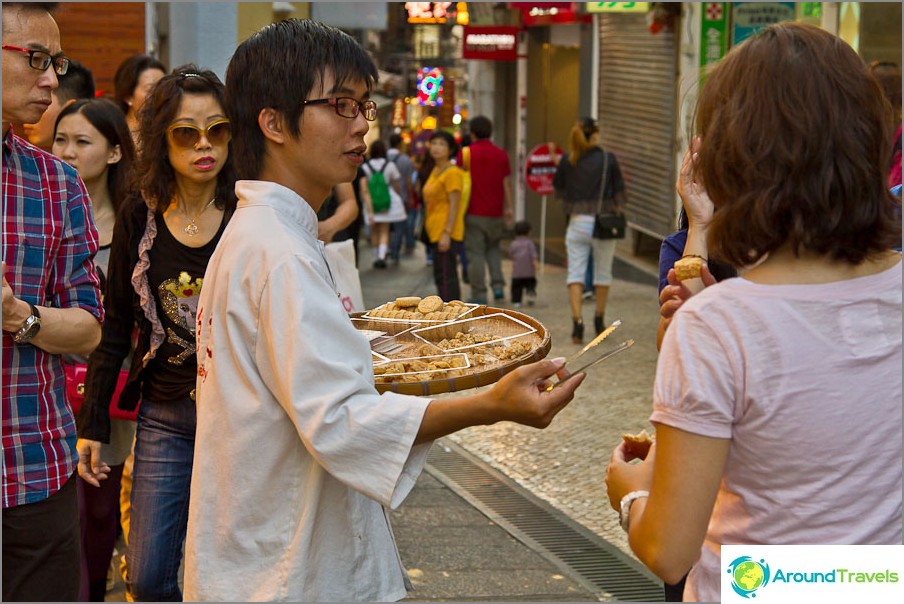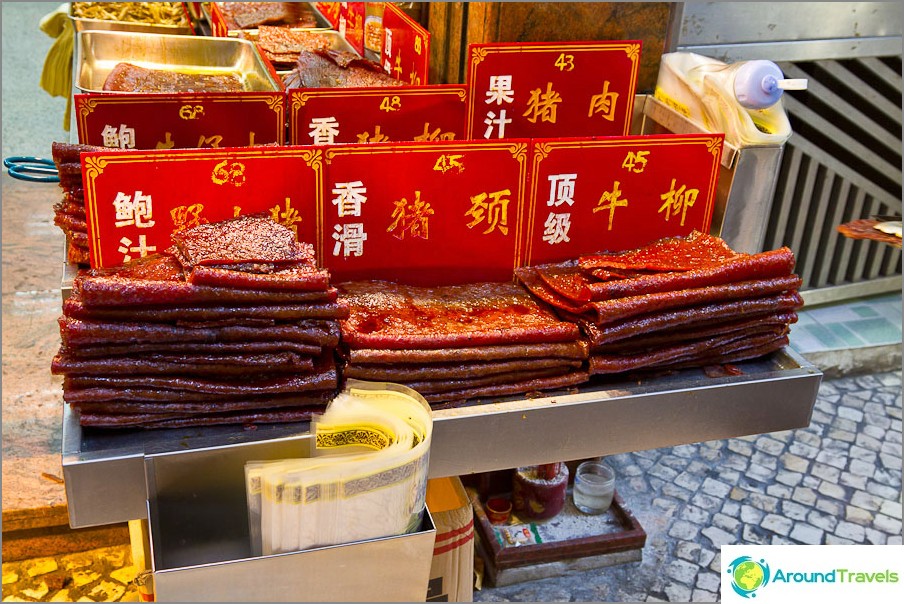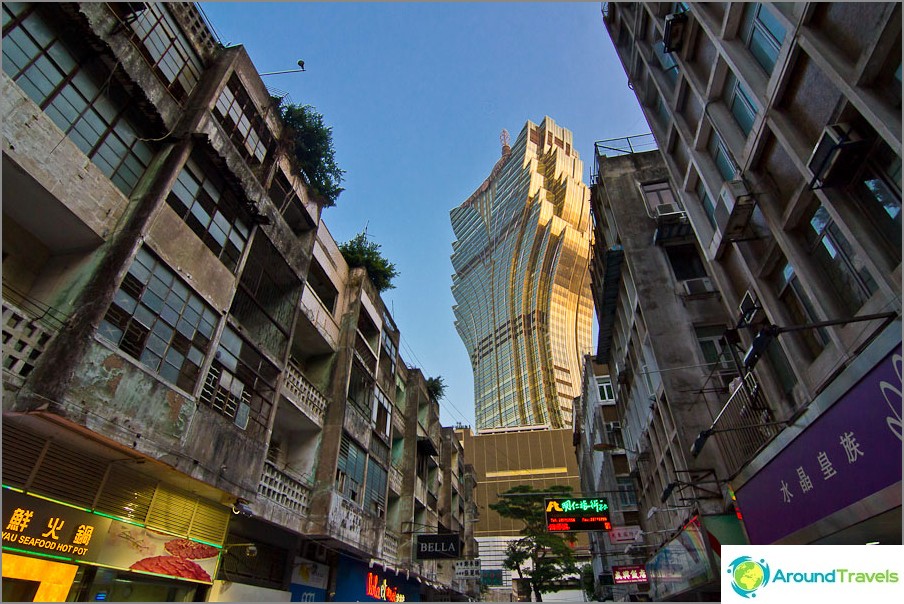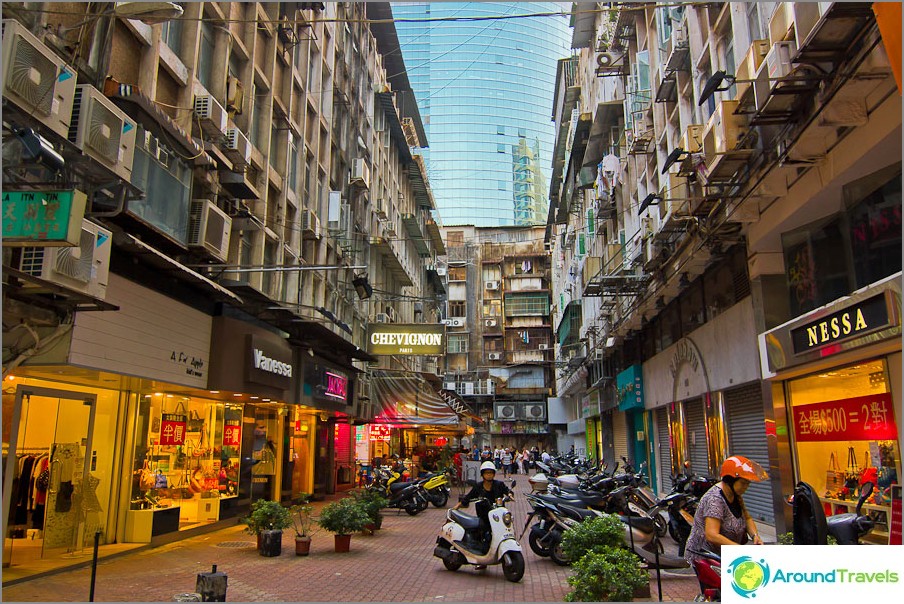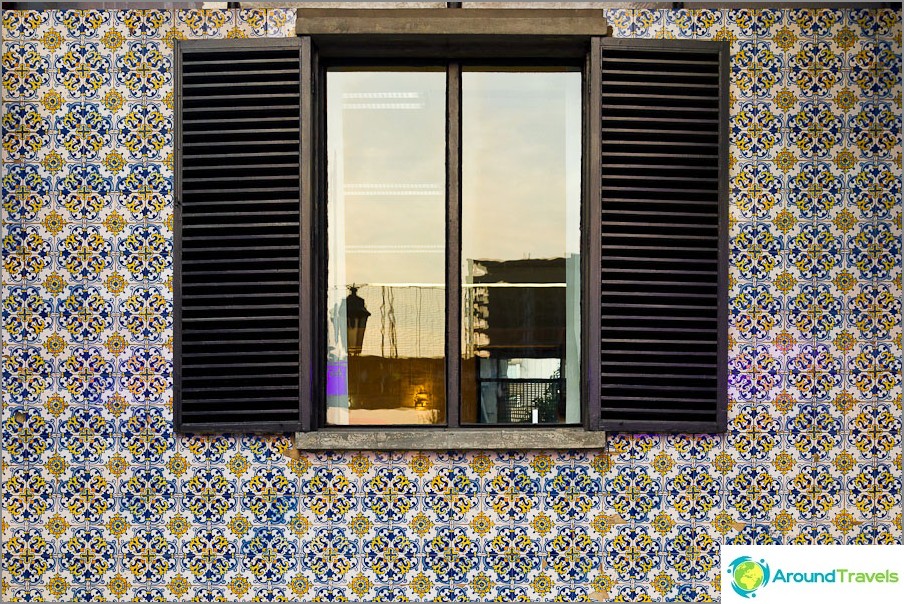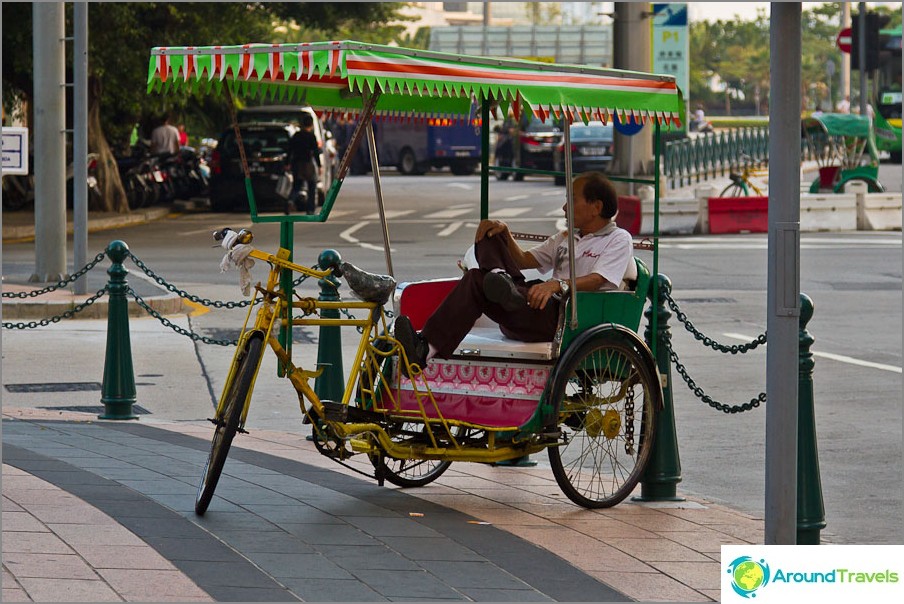 Initially, I thought I would see something verysimilar to Hong Kong, only much smaller (Macau territory is small). But unlike Hong Kong, you can safely walk here, without fear of encountering anyone. The exception is only a few streets near the fortress and the ruins of the cathedral, where the tourist zone is located with all the ensuing consequences. But even there all this jostling is somehow more idle or something, perhaps because no one is in a hurry, as it is on holiday. And also the feeling of cramping, which does not leave you in Hong Kong for a minute, disappeared somewhere; I just sighed calmly. By the way, breathing and the truth is much easier here.
Outside the city center and on the neighboring island everythingIt looks a little different, but I was there just on the bus was passing from the city to the airport. Freshly built residential buildings interspersed with the casino are not clinging to each other, and around them are free spaces and not yet developed territories.
Some nuances, so as not to forget yourself, and all the rest of the note
First a little clarification, Macao is nota separate country, and an autonomous region of China, with its own economy and management. A visa in Macau is not needed for a period of less than 30 days, this applies to Russian citizens, I don't know about other countries.
The easiest way to get to Macau from Hong Kong is to the ferry. The ferry departs from three places: from the Kowloon Peninsula, from Hong Kong Island, and from Hong Kong Airport. The cost of the ferry is about 150 HKD (600 rubles), the journey takes 1 hour.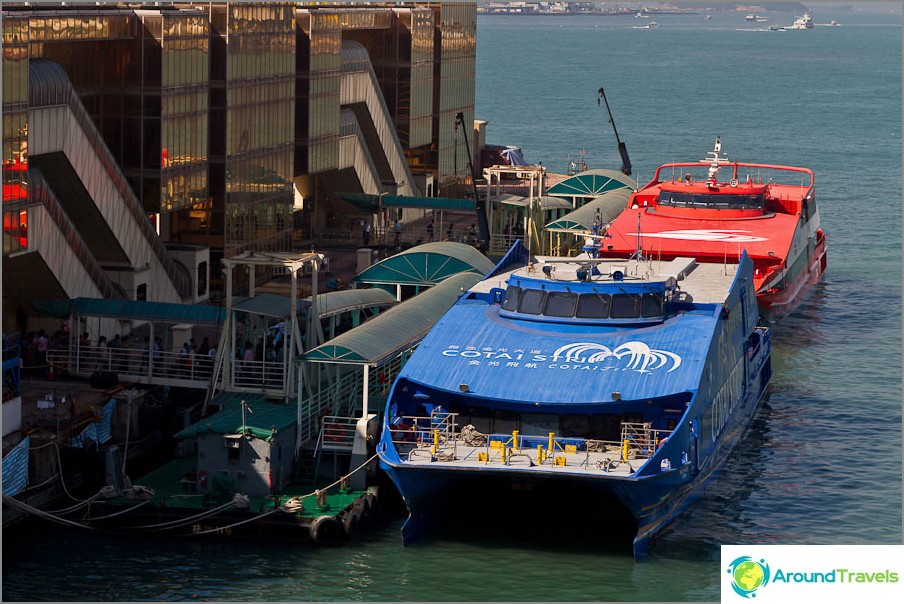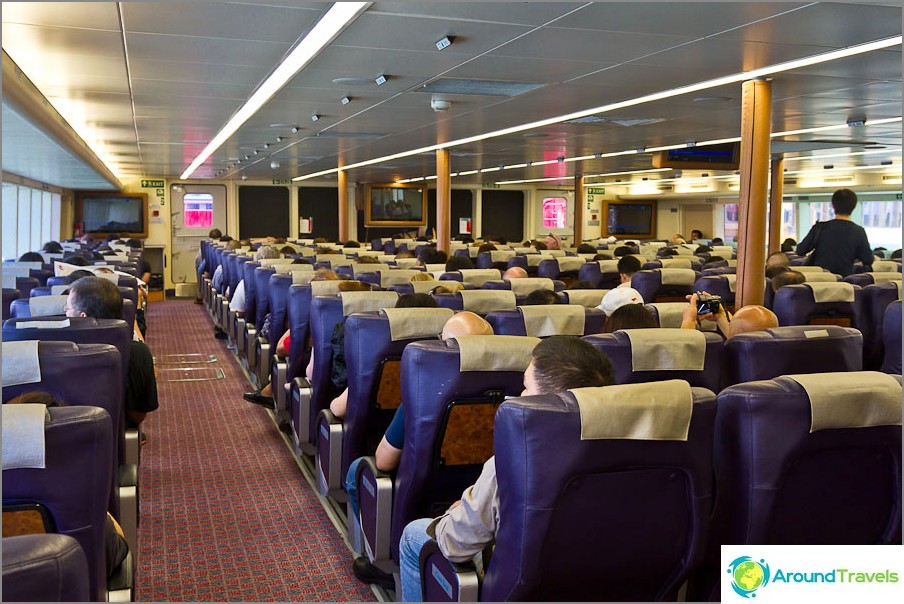 I'll tell you how I did, this option is goodits budget. Since the air ticket to Bangkok from Macau is twice cheaper (3100rub with luggage) than from Hong Kong, it was decided to go to Macau by ferry. I sailed from the Kowloon Peninsula, so I got into the Macao Ferry Terminal ferry terminal). And in order not to hang around with the things in the city, went straight to the airport on Taipa Island by bus AP1, he goes there alone with Macao ferry terminal. I handed over things at the airport (the storage room is on the second floor on the left side), the price is 10 MOP / hour (40 rubles) or 80 MOP / day (320 rubles). By the way, for those who need tickets, I advise you to buy through Aviasales.ru and Skyscanner.ru.
Metro in Macau is not, and all movements occuron buses and taxis. Since the territory is small (Taipa Island and the Macau Peninsula), you can get from one point to another quickly enough. The island is connected to the mainland by several bridges. Buses from the airport to the historic part of the city - MT1, MT2. The journey takes about 20 minutes. The drivers do not have to surrender, so change the change in advance at the airport. The cost of a trip to the city is 4.20 MOP (16.8 rubles). Since I didn't have very little money, I always paid 5 MOP for the trip, you can and more if you want
Change money for local patakas, meaning specialdoes not have if you already have Hong Kong dollars with you. Here they walk in the same way as the patakas, and I paid them mixed up. The rate of the ruble is the same, multiply the price by 4 and get the cost in rubles to evaluate expensive / cheap.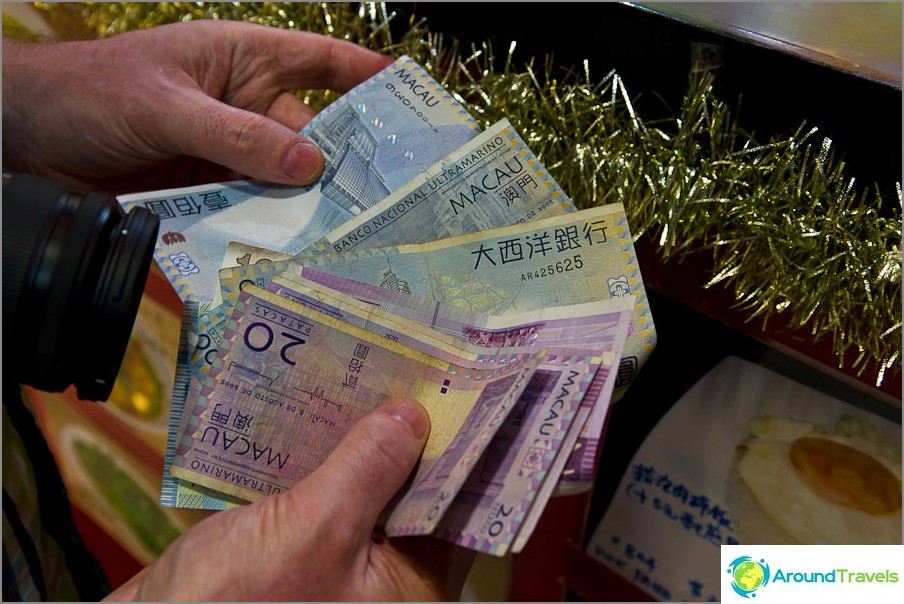 Not everyone knows English here, but no problemsit arose, as they immediately called someone who understood. The inscriptions are always duplicated in Portuguese, so if you know more Portuguese, then everything will be even easier. They say or not on it, I do not know, we heard it, but not the fact that it is local.
Food costs about the same as in Hong Kong. I ate at a good food court, which is located 5 minutes from Senado Square. True, I did not evaluate the food of Macau and just bought Thai Pad Thai there.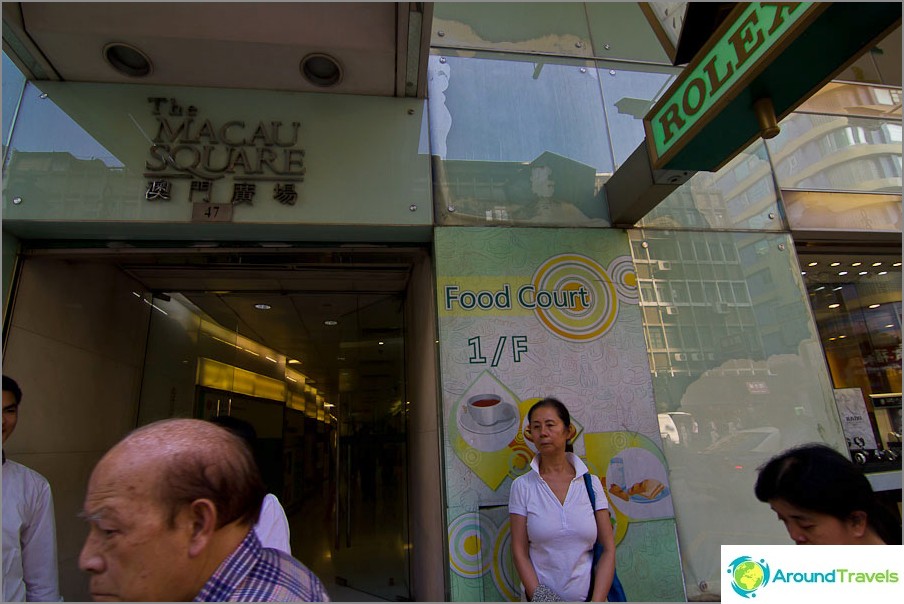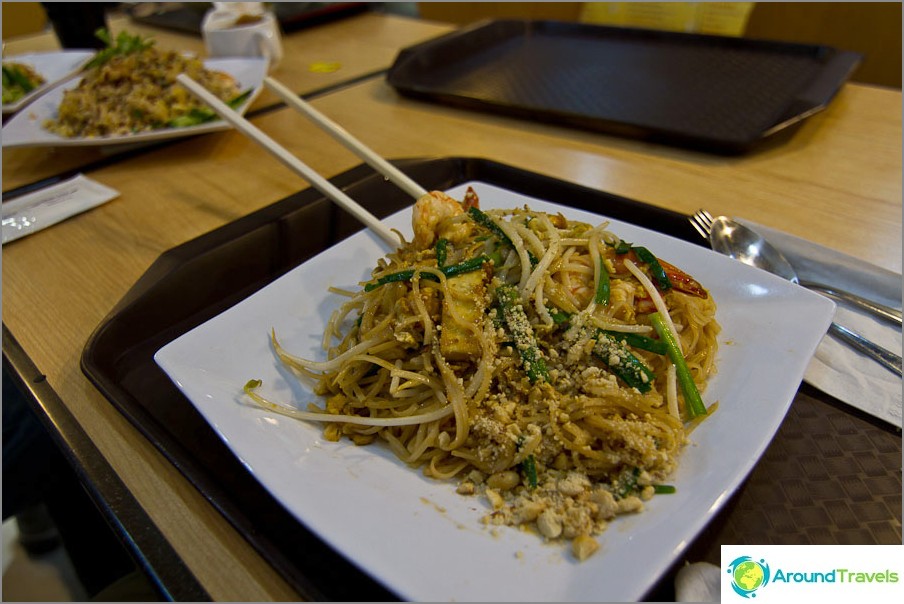 Life hacking 1 - how to buy a good insurance

Choosing insurance is now unrealistically difficult, so to help all travelers, I compile a rating. To do this, I constantly monitor forums, study insurance contracts and use insurance by myself.

Life hacking 2 - how to find a hotel 20% cheaper

First, choose a hotel on Booking. They have a good offer base, but the prices are NOT the best! The same hotel can often be found 20% cheaper in other systems through the RoomGuru service.

Discount hotels