Dolphin Bay Beach (or I have even met its name, like Sam Roi Yot) is located in Khao Sam Roi Yot National Park and very close to Hua Hin. Usually they come here to the nat park itself, and not forbeach holiday. However, if we stop for the night, then it is best to do it here, because there is at least some kind of infrastructure. You can also make it live and long term, the place is suitable for those who prefer quiet and quiet places, where there is at least everything.
The content of the article
Beach description
The beach is about 6 km long. Obviously not bounty, but has the right to be regarded as a beach designed for swimming. Fishing boats are parked only in some places and do not interfere. The southern part of the beach is the most inhabited, here are just hotels, shops, cafes. In the northern part (the one that is closer to Hua Hin) there is almost nothing, only rare houses of local residents. Along the coastline is the road access to the beach all over.
The sand here is the most common, as elsewhere. There are various kinds of shells, and the bottom is silty. There is rubbish, but it is not very much. It affects the fact that very few people come here yet, but this place has potential.
Sunset, depth and waves
Sunset in the water is shallow. To the depths you will have to pass decently, subway 100, probably. At the bottom of the silt and occasionally there are stones. Waves can be if there is a storm and bad weather. The rest of the sea is calm.
Sun beds and shade
Sun beds are not here, because the hotels, though near the shore, but not beach resorts. Although maybe they can give you a sunbed at your request, there are pools near it.
There is no shadow here either. There are trees along the road in some places, but they also give little shade, and it is already far from water (the beach is wide).
Dolphin Bay Beach Photos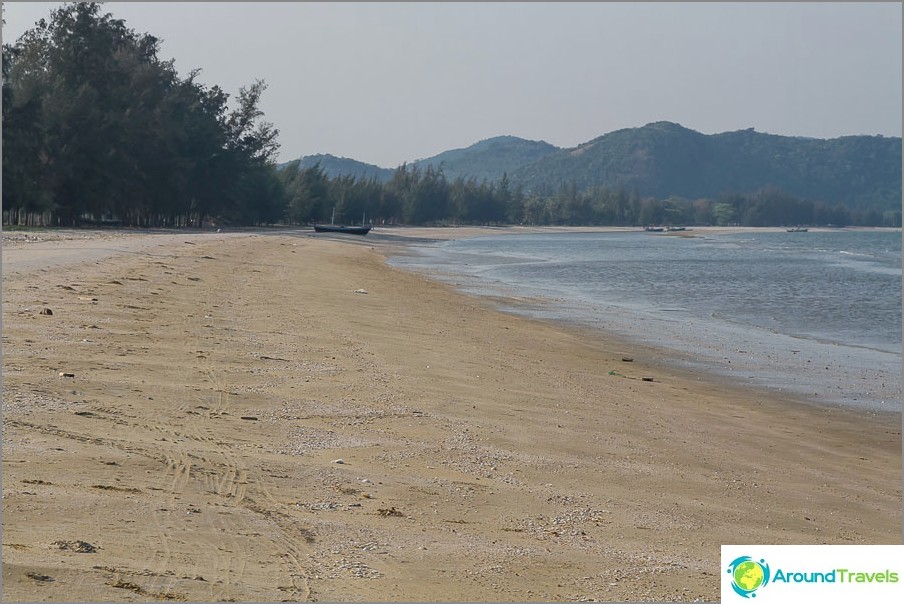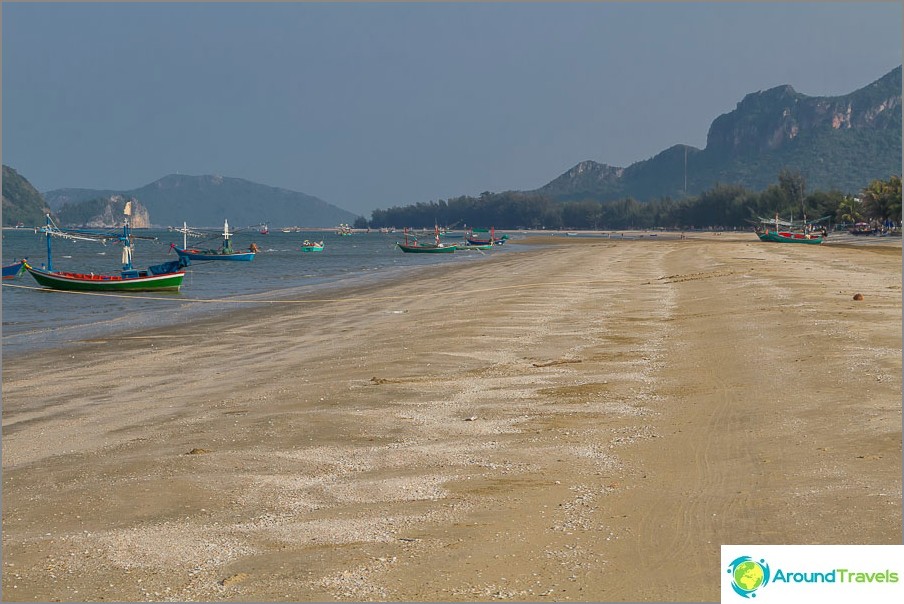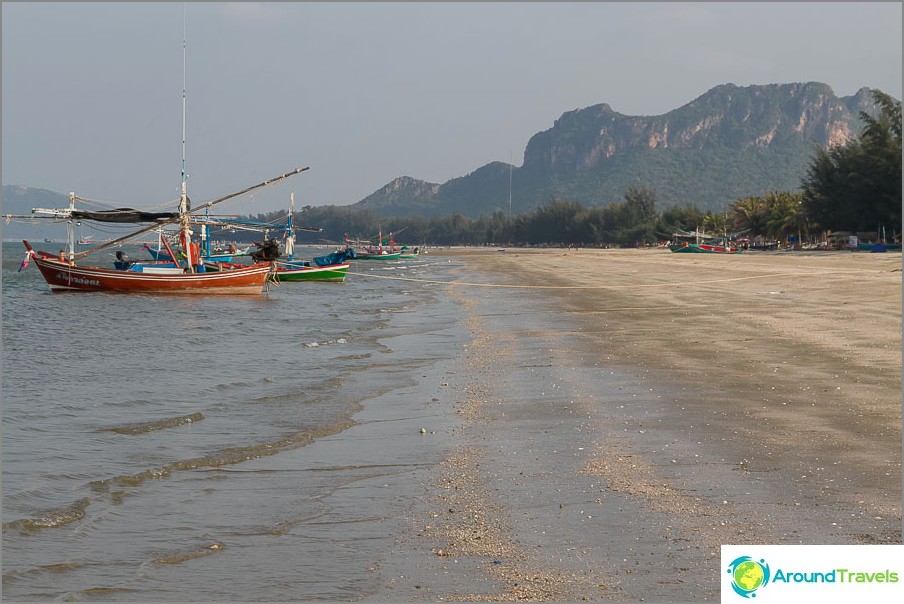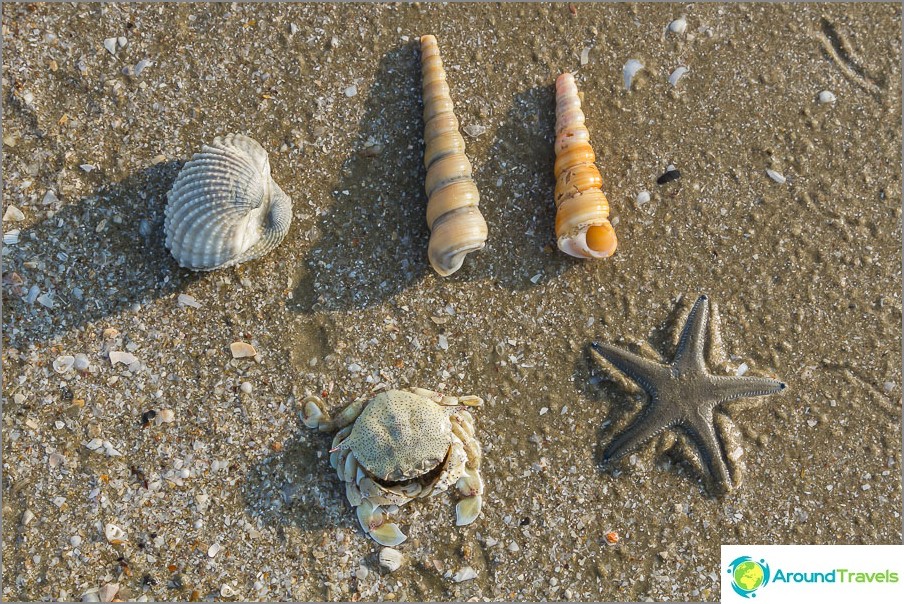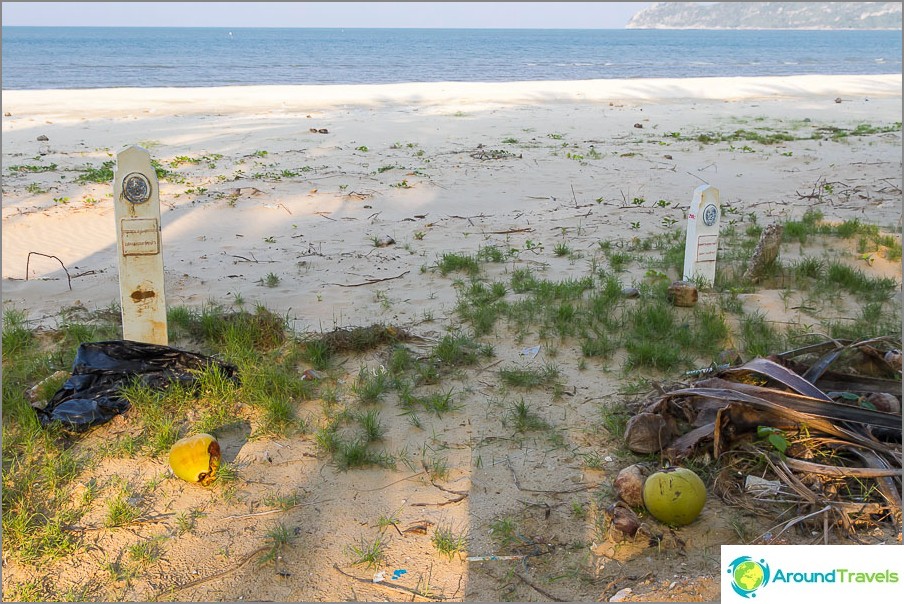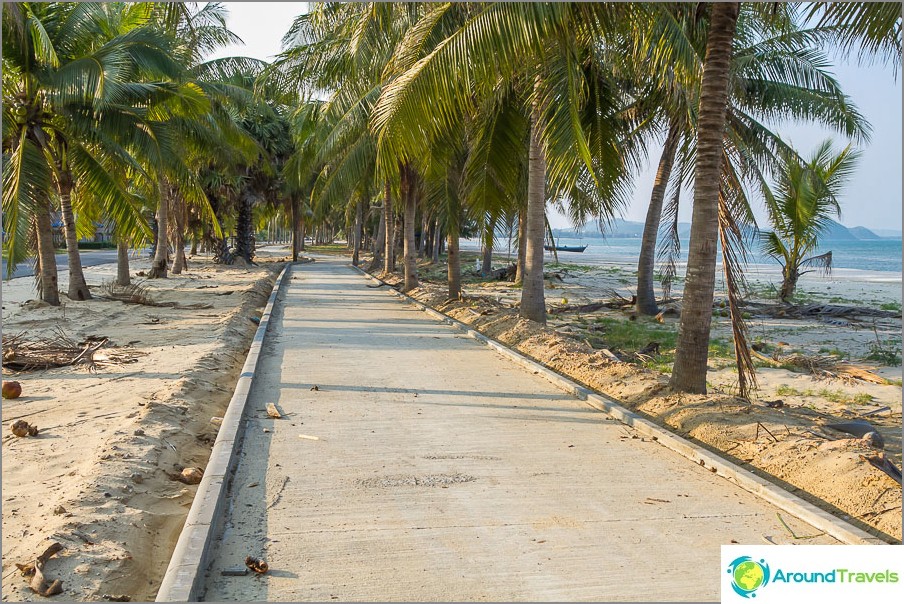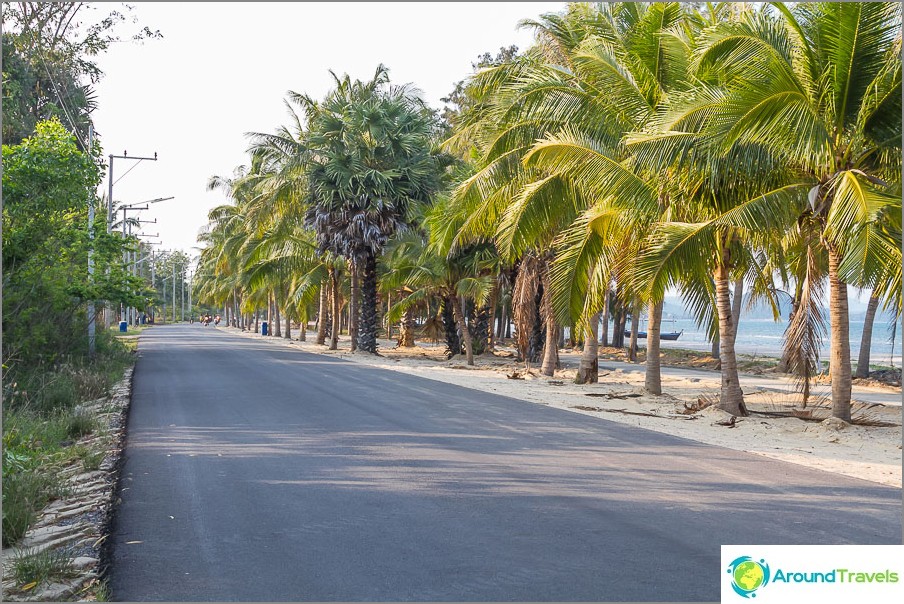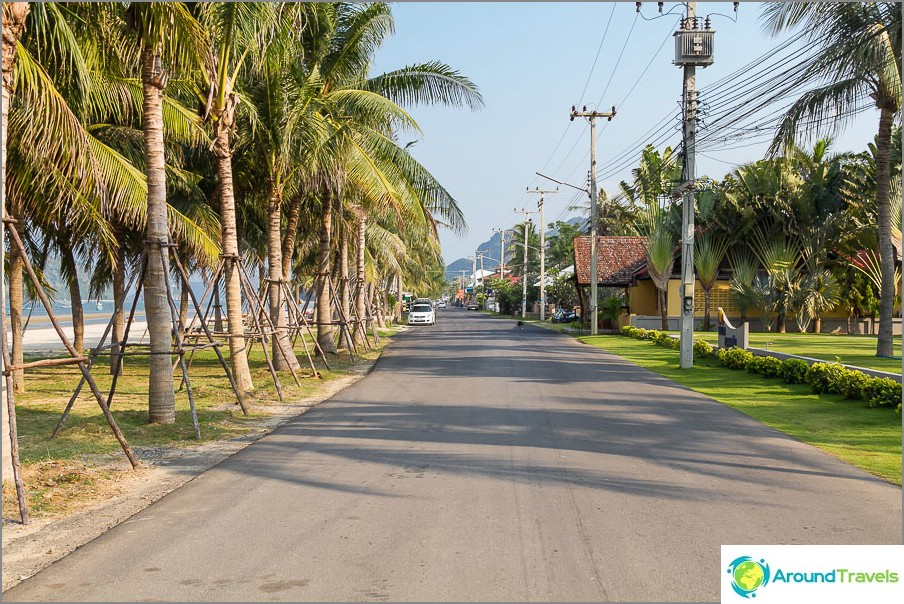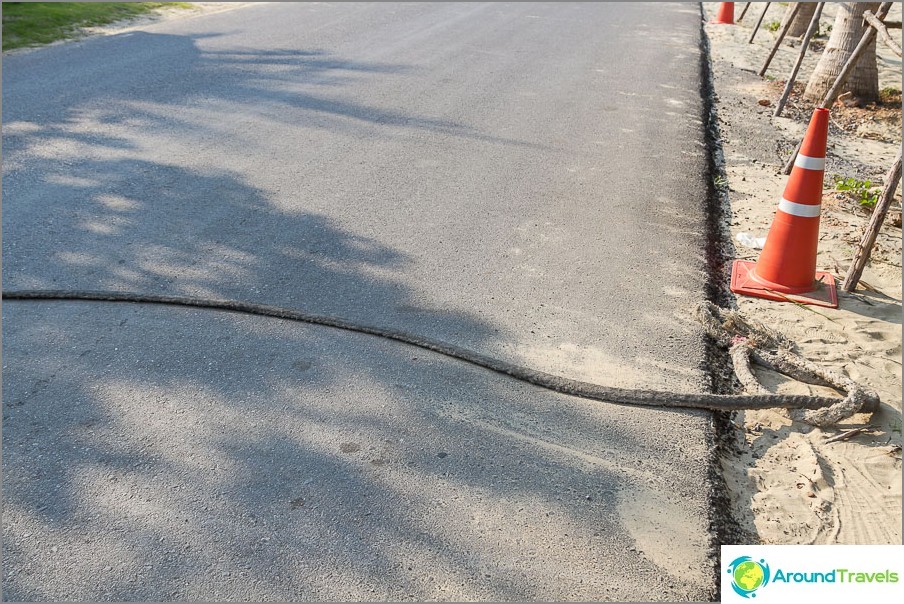 Shops and attractions on the beach
The entire infrastructure is represented by severalminimarts (this is not 711), cafes, and hotels. There are bike rentals. All this is located on the road, along the coast. Prices in the cafe are average. There are other tai-shops and cafes on the main road (along it you will arrive here). The range is very scarce. Alternatively, you can ride the road (Bangkok-Hua Hin-Suratkhani) and there is Tesco Lotus. From here to him to go by car for about 20 minutes.
Sightseeing is Khao Sam Roi Yot National Park. Caves, a couple of beaches, a vantage point, several temples and a large lake with lotuses.
Houses and hotels on the beach
As I said, there are several hotels right on the beach. More precisely, they are across the road from the coast. But since the place is quiet, there is no movement here, then consider the road to be not such an obstacle.
In addition, there is an opportunity to rent apartments on a monthly basis. Here I wrote we lived in them.
Perhaps, besides this, there is another accommodation for a long stay, you can search for it on RoomGuruA convenient service for comparing prices in allexisting reservation systems. It will quickly and simply show you discounts in all existing reservation systems. In Asia, for example, there are lots of offers on Agoda.com, which are much more interesting than on exactly the same hotels on Booking.com.
Hotels in Sam Roi Yot>
Dolphin Bay beach on the map
Dolphin Bay beach map
Dolphin Bay beach map:


Life hacking 1 - how to buy a good insurance

Choosing insurance is now unrealistically difficult, so to help all travelers, I compile a rating. To do this, I constantly monitor forums, study insurance contracts and use insurance by myself.

Life hacking 2 - how to find a hotel 20% cheaper

First, choose a hotel on Booking. They have a good offer base, but the prices are NOT the best! The same hotel can often be found 20% cheaper in other systems through the RoomGuru service.

Discount hotels